Let's check out the best restaurants in Drobeta Turnu Severin this year. I am updating this article originally written a few years ago, as new places have popped up and things have changed a bit.
I have tried them all out (not just these on the list – but all the ones in the city) and I can guarantee that these are the absolute best. You can expect great food, good service and really low prices.
Plus, you have the medieval castle to visit (an article is coming soon about it!) and a few other attractions as well. You can read more about the city if it sounds good.
Also, around the city are some other popular attractions: like Orsova with it's impressive sights and the Danube, Decebal's statue, the thermal resort Baile Herculane and even the renowned Bigar Waterfall.
So if you want to taste some amazing food in Drobeta Turnu Severin – a city that was featured on the famed Column of Trajan, built 2,000 years ago, let a local guide you through the options available. I'm the local – so let's get this started.
Here are the best restaurants in Drobeta Turnu Severin:
Nest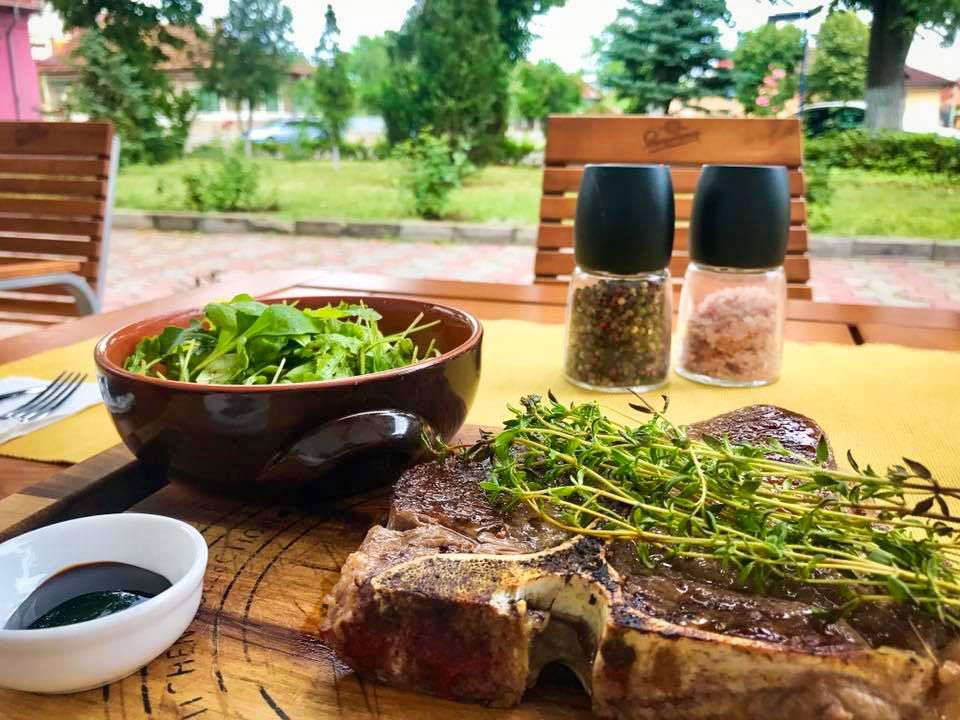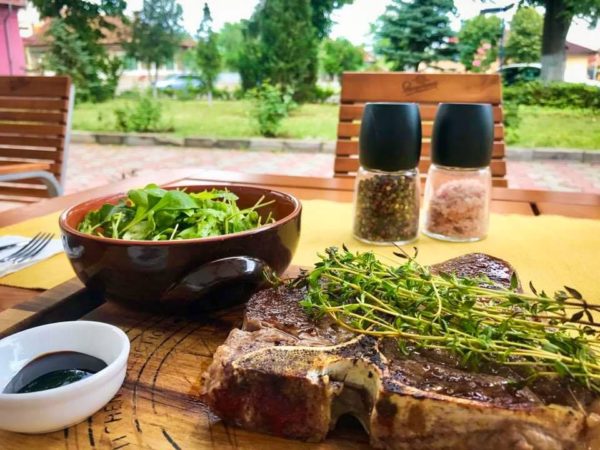 This is the best place to eat good food in the city, in my opinion. It is located close to the city center, but in a quiet area, next to a beautiful park with old trees.
You have a small terrace available for those hot summer days, as well as two areas for dining inside. Both are really nice looking, decorated in a minimalistic style. Everything about it is perfect.
That includes the food – the most amazing food you will eat in Drobeta Turnu Severin.
While it's not the best spot for eating traditional Romanian food, you can still eat fish captured in the Danube and try the local mamaliga. Or simply enjoy their selection of international dishes, which are absolutely amazing.
Everything is prepared with the utmost care here (and I am saying this as a personal opinion – I am not receiving any sort of compensation for this!) and you will feel great at Nest.
Even more so if you are a wine lover, as they offer an amazing selection of wines, with various wine tasting events organized on a regular basis.
Even better is the fact that they also offer accommodation, which is also the best in town, in my opinion.
A perfect place for your visit, no matter if you plan to just eat good food or spend a few days in the city. You can check out their accommodation rates here.
Also, check out some more of their amazing dishes below: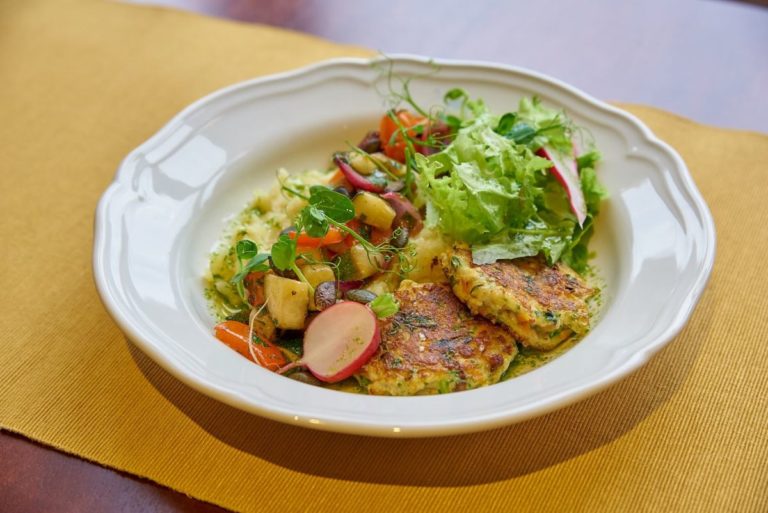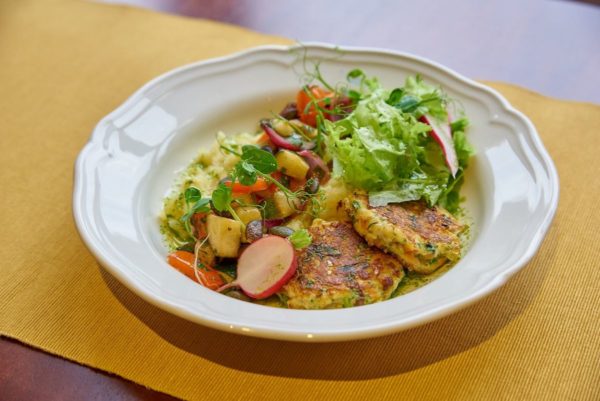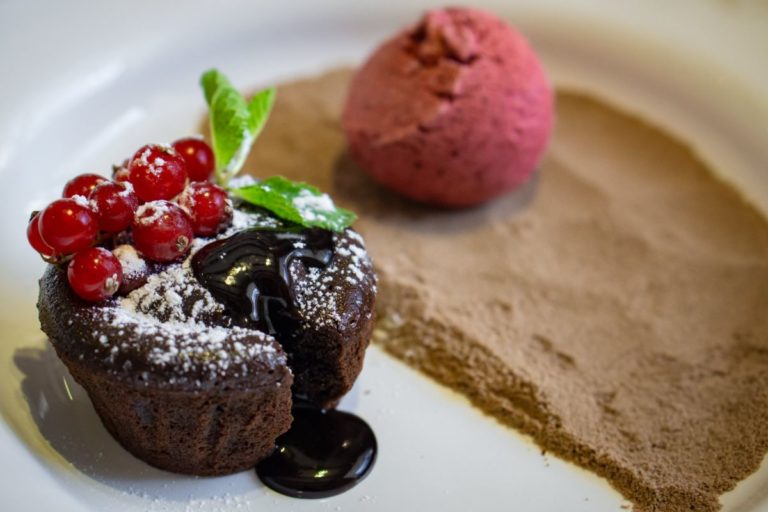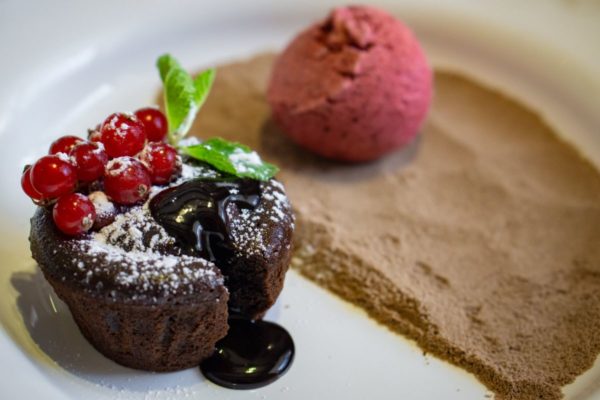 I am also sharing a map below, so you know exactly where to find it (or just click here to see it on Google Maps):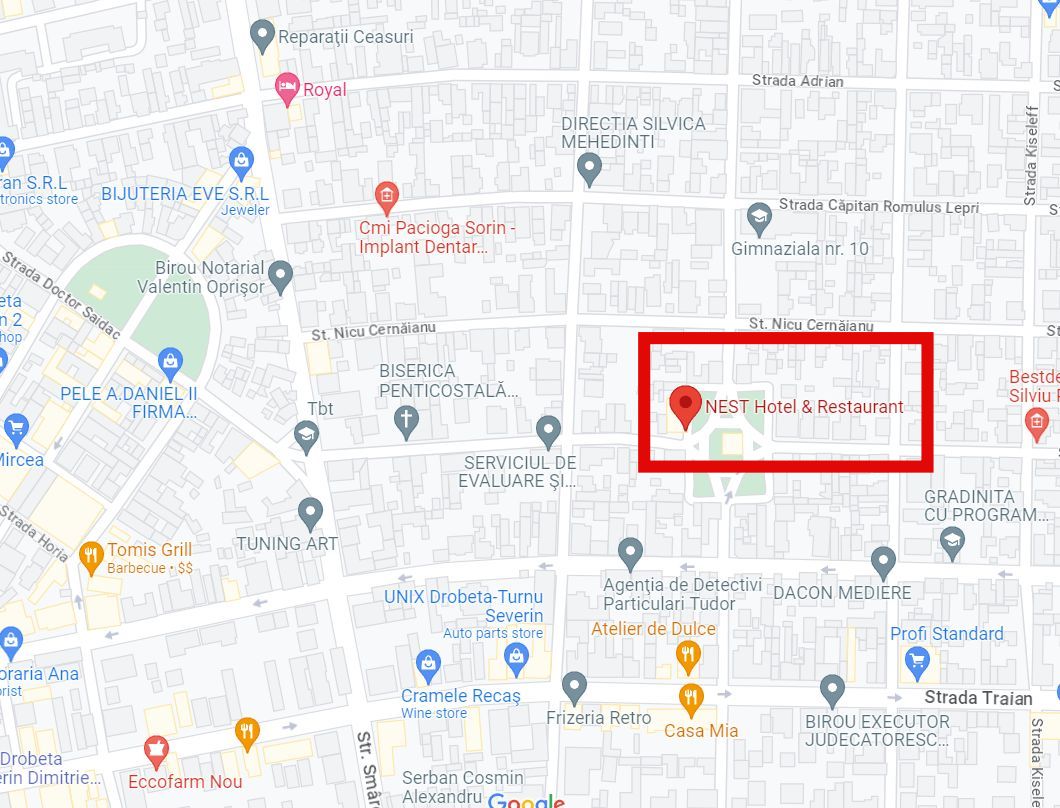 Klandestin Pub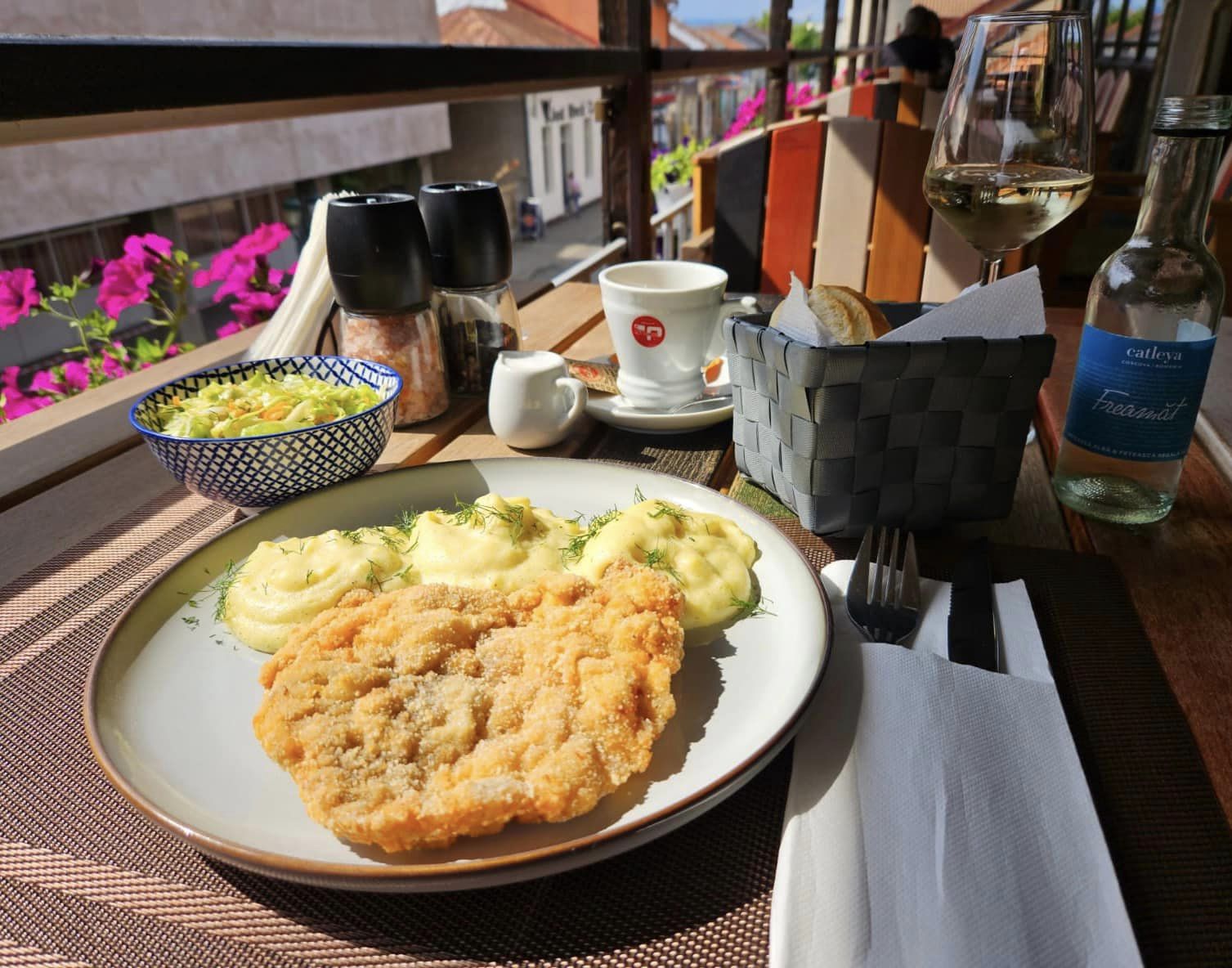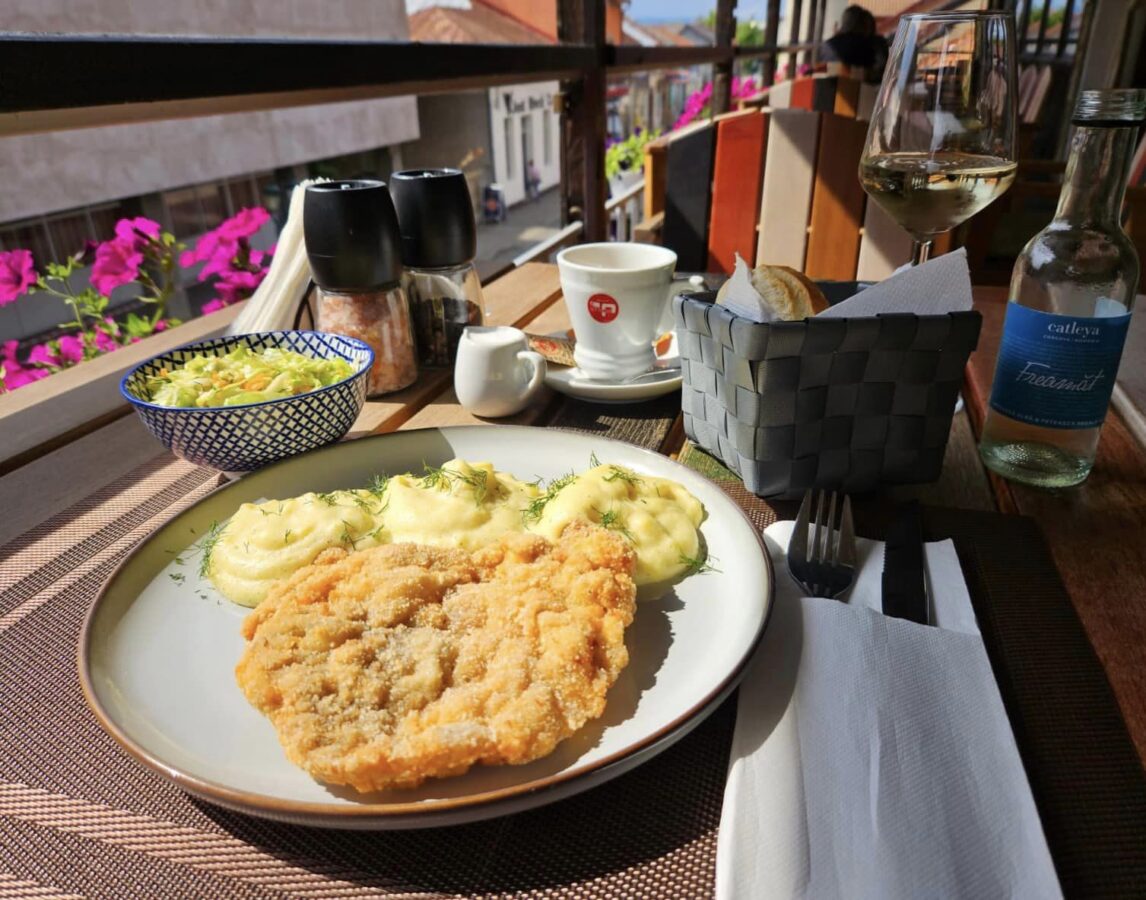 Located in a central area, it has a small terrace during the summer and a great indoors space available year-long.
The place itself looks really good, and it where a former legendary pub in the city existed (I'm talking about Krypton Pub, which was moved over to a new location – more about this below).
But Klandestin Pub managed to keep that Krypton vibe, offering amazing food, great service and overall an amazing experience.
The menu offers a ton of choices, from burgers to pizza and pasta, to more complex dishes using all sorts of meats, fish and other goodies.
We've been here a few times already (since opening under a new name) and we were extremely satisfied with everything we've tried – and we're still a long way from trying all their tasty options.
The deserts are mouth-watering and yummy too, while the choices when it comes to drinks are virtually unlimited. Best place in town and I am sure the food photos below back up my words: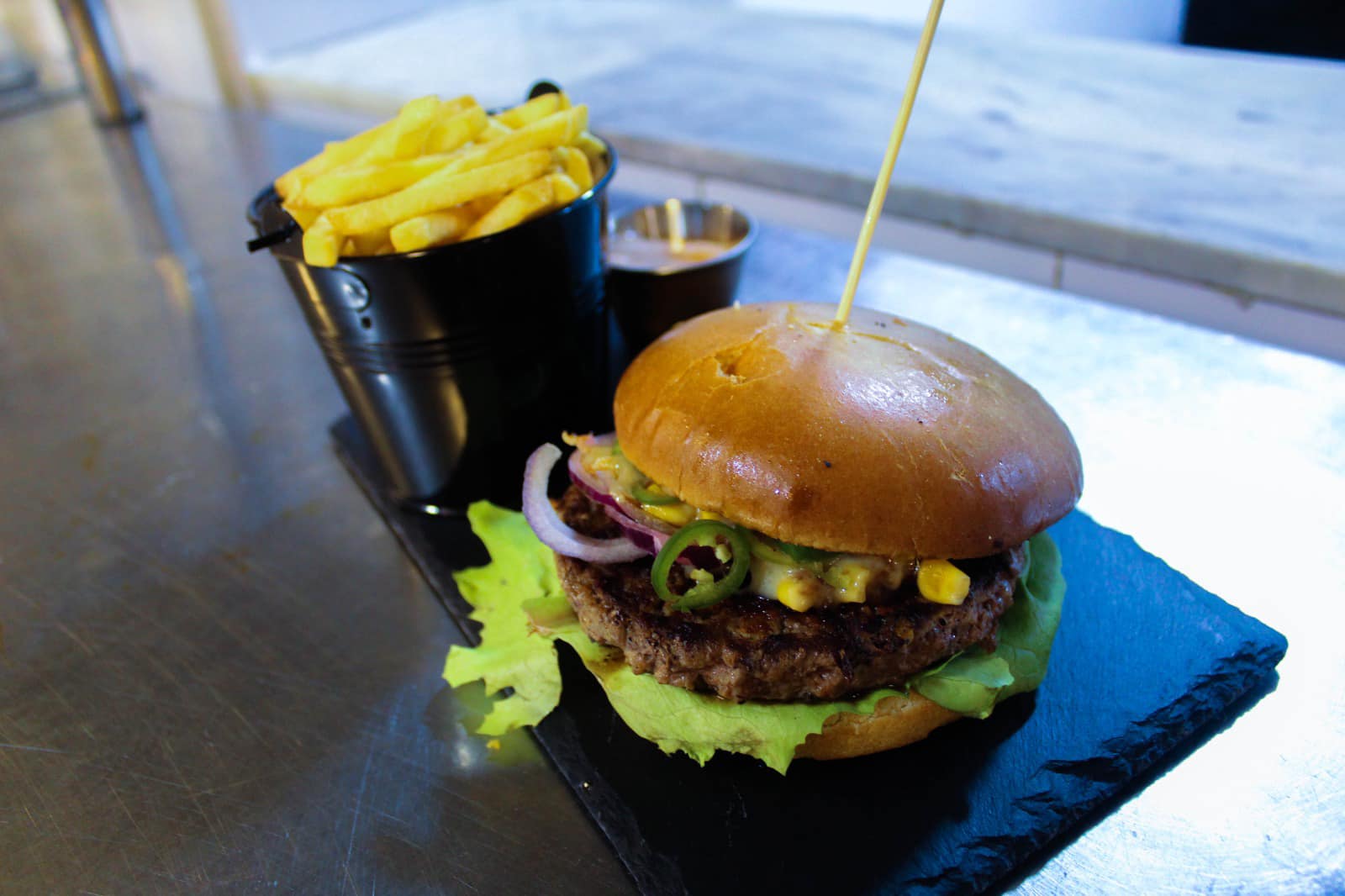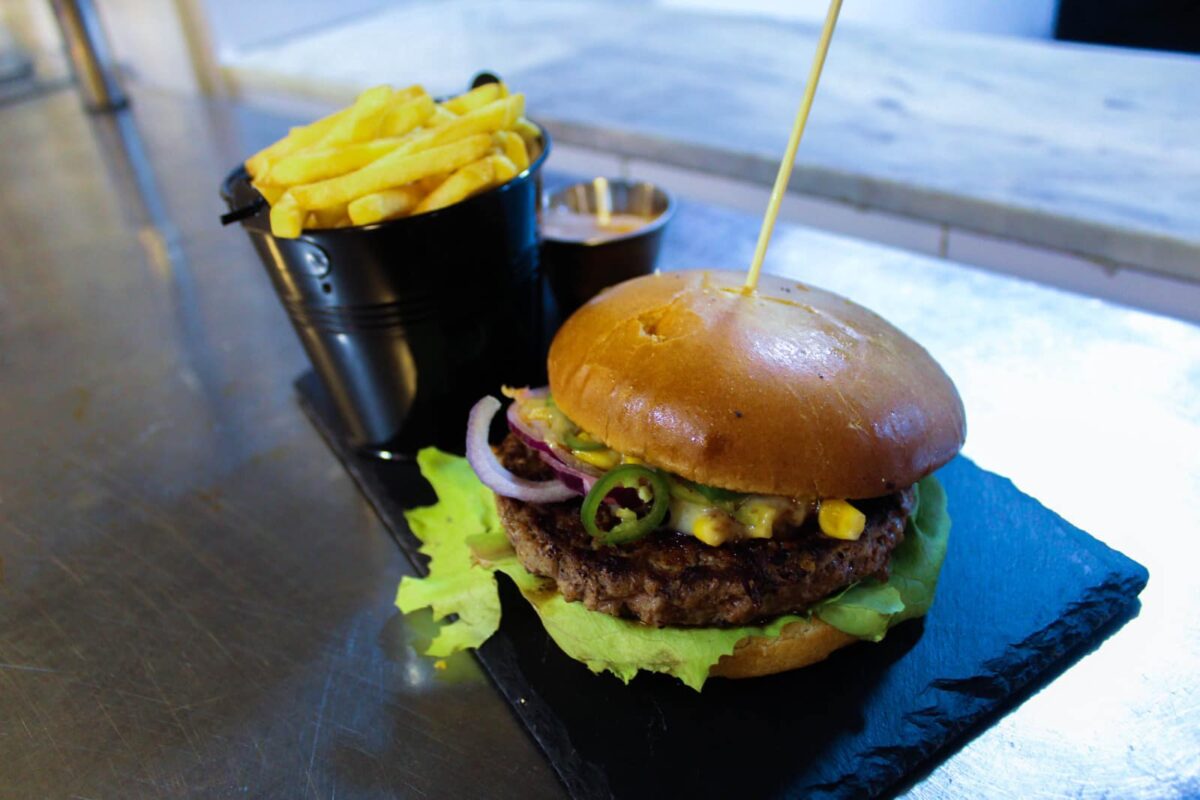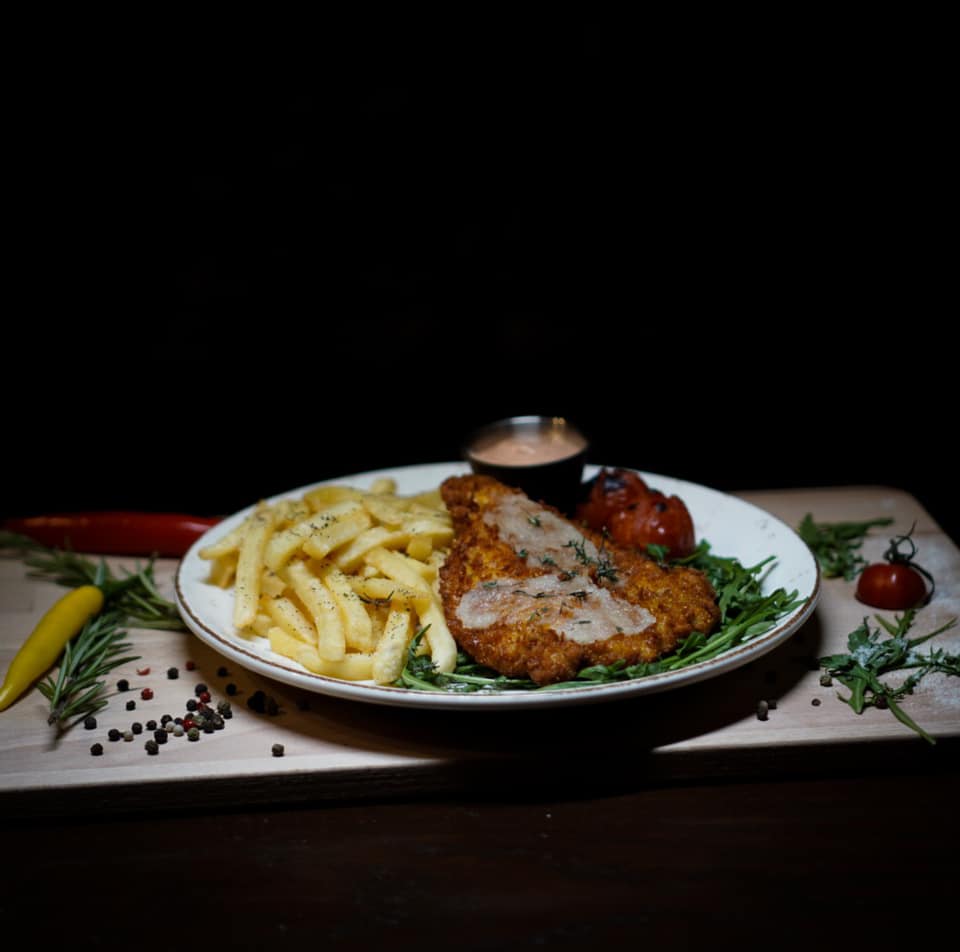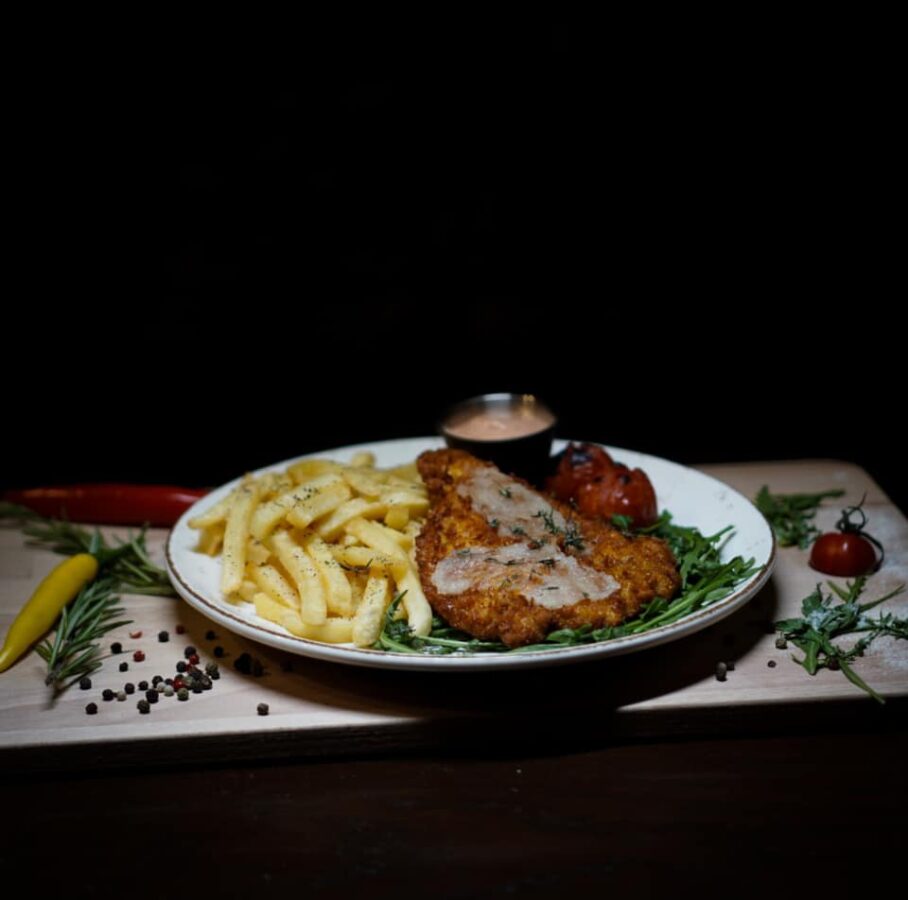 The place is located centrally, right near the Decebal Mall – but you can check it out on the map below in case you need help getting there – or click this link to see it on Google Maps: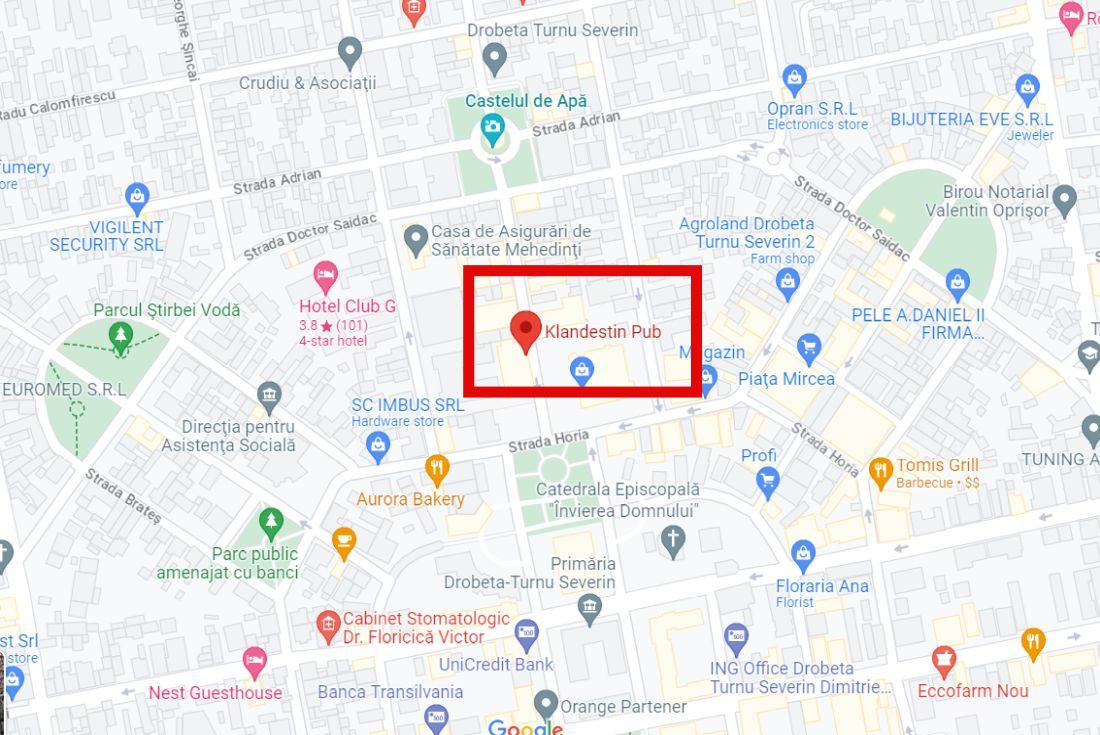 Agape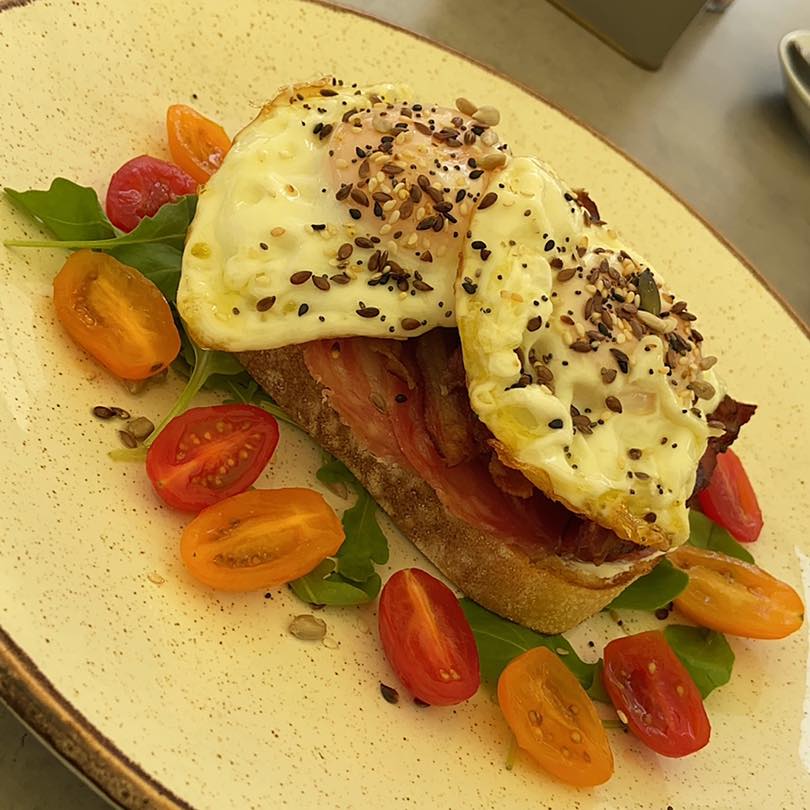 Located in one of the best possible spots in the city – near one of the main parks, close to the Cinetic Fountain and basically in the old theater building, Agape is operated by the same team that runs my favorite restaurant, Nest.
It's also the former Krypton pub (where Klandestin, recommended above is located) and it does manage to retain some of its glory.
The food is good here and you get bonus points if you visit when the terrace is open, as that's the main attraction of the place.
Unfortunately, you get mixed feelings when here: the restaurant is very elegant and stylish, yet you can order pizzas and burgers and such. There's a bit of a mismatch between the air it has and the food it offers… but as long as the latter is delicious, there's no real reason to complain.
We love visiting this place, it's in the heart of the city and also has some amazing breakfast options… definitely try their Benedict eggs with avocado for breakfast or their amazing cream soup & spicy wings for lunch or dinner.
Here are a few of the other things we ate at Agape – they pictures don't really do any justice to the taste.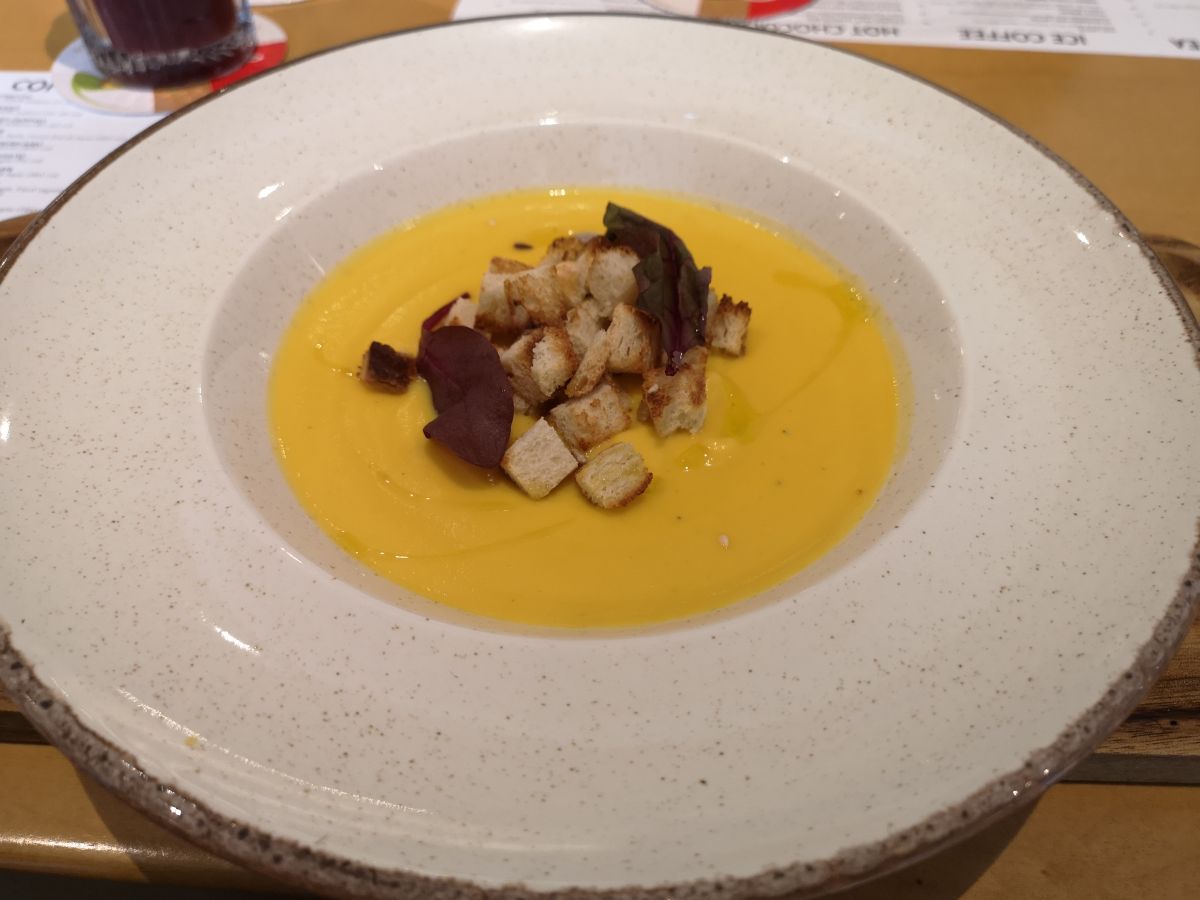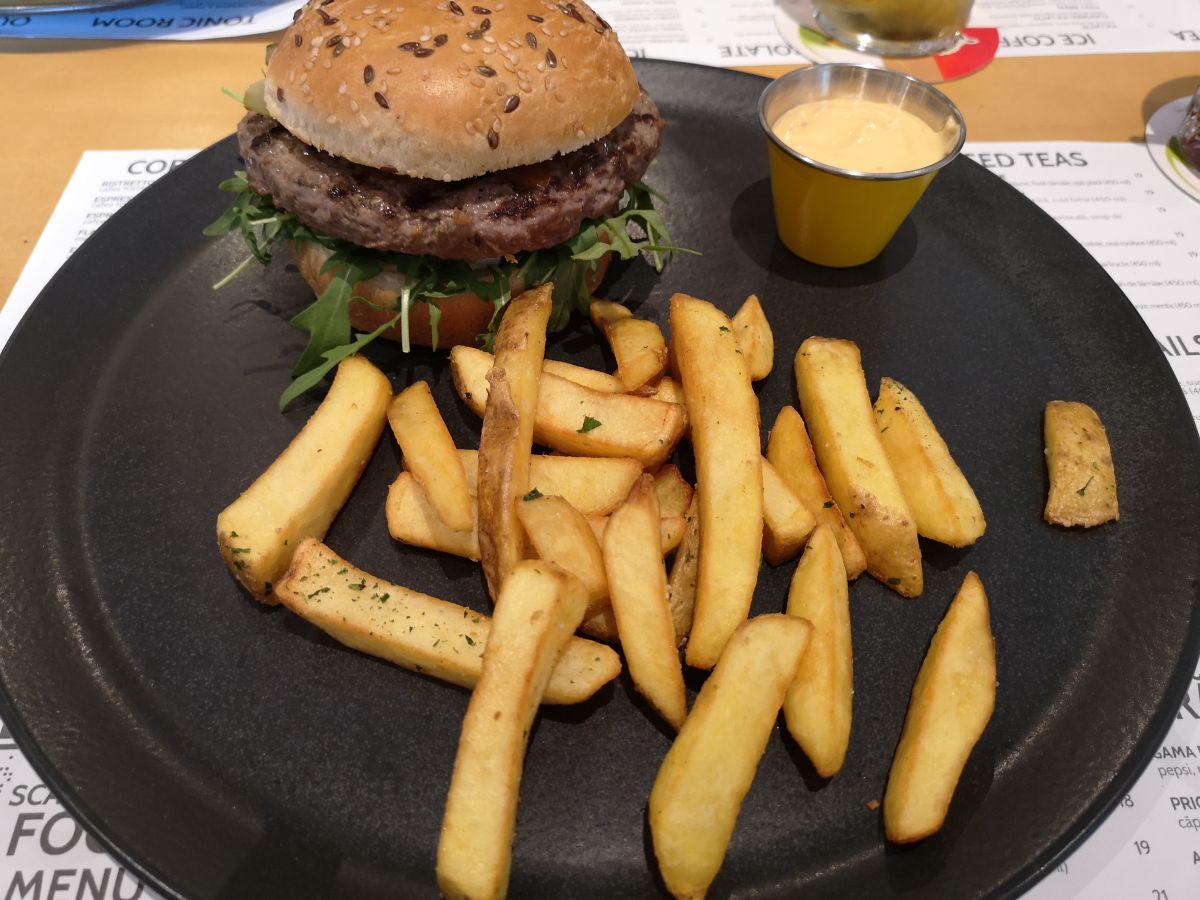 If you want to visit, I've marked Agape on Google Maps here (it still shows as Krypton Pub, but don't worry about that, it's Agape and the location is correct), and you can also see it on the map screenshot below: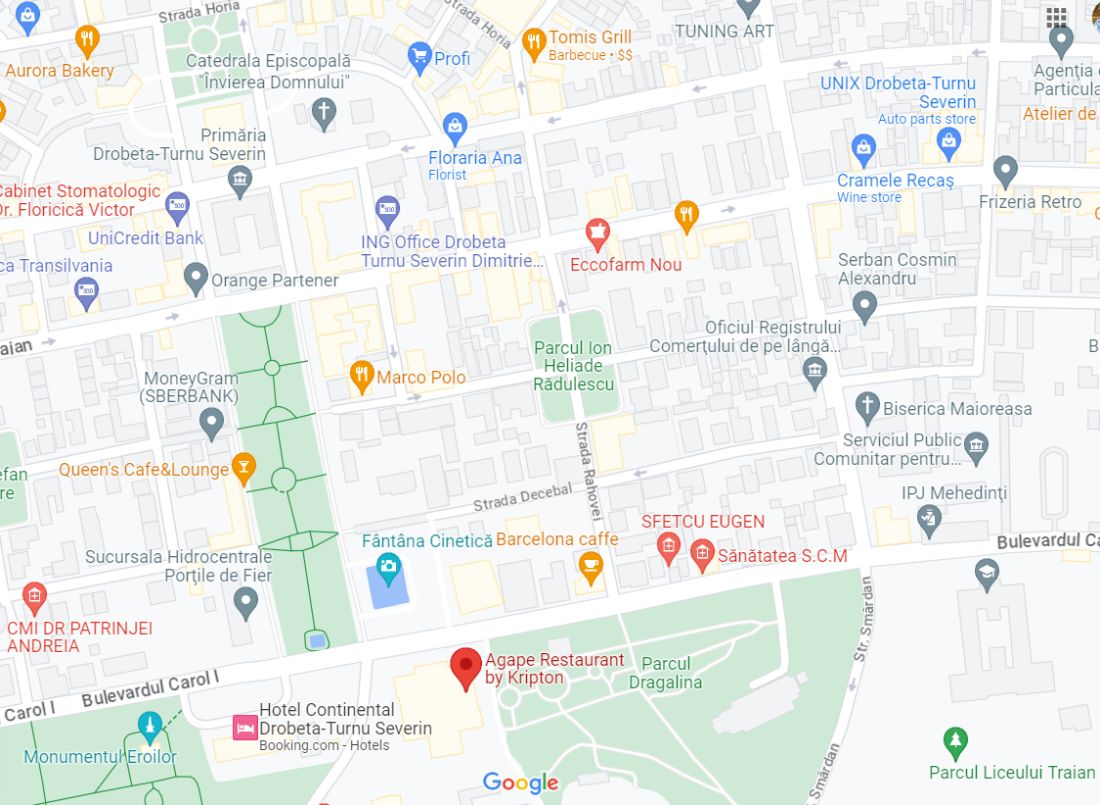 Red's
Red's was initially dubbed as an Irish Pub, but now they changed it to British Pub.
Either way, the food there is absolutely amazing – and you can even find on their menu some more traditional foods, like the beer knuckles (pock knuckles with sauerkraut), a selection of pig meats and cuts and much, much more.
Red's is also located in a perfect, central area – its biggest disadvantage at the moment of writing this being that it doesn't have an outdoor terrace.
Not a biggie though, since they offer a lot of dishes cooked to perfection and presented beautiful, as well as a nice overall design.
Check out some of the food you can have there: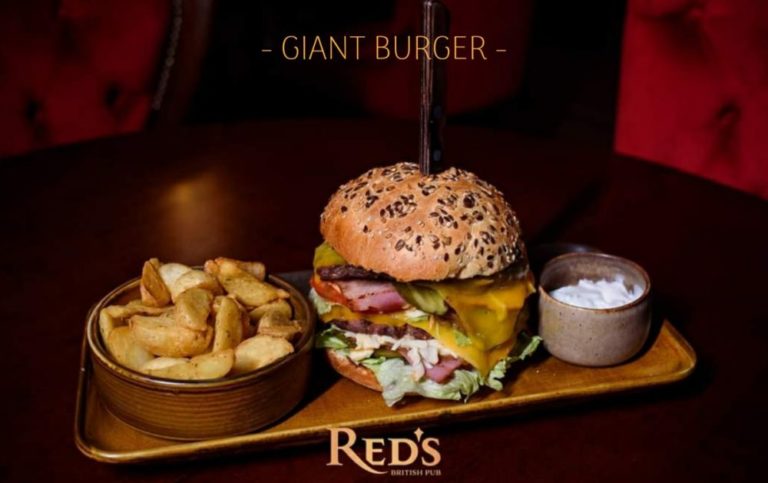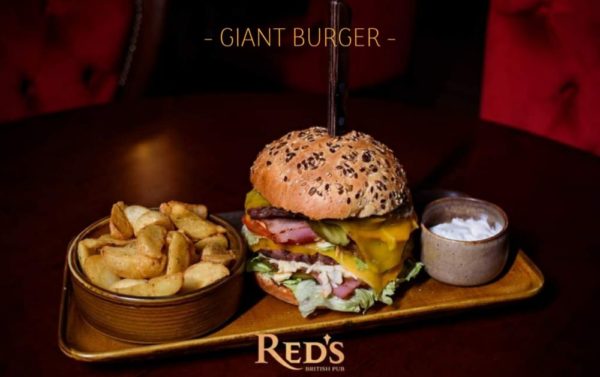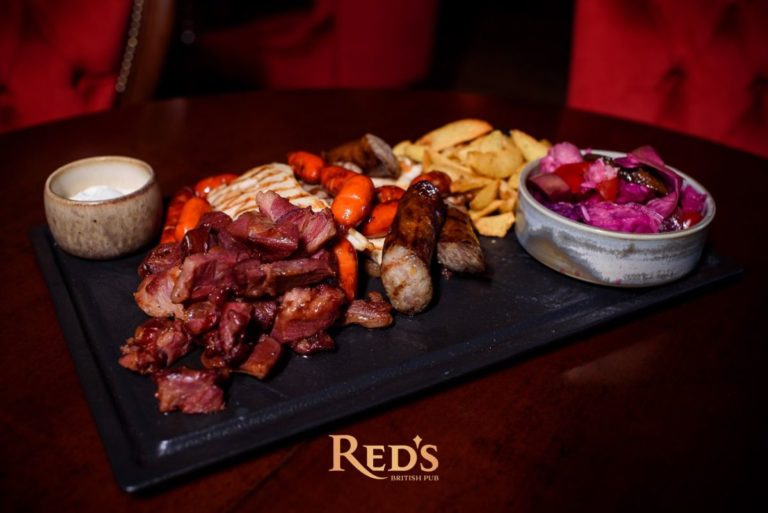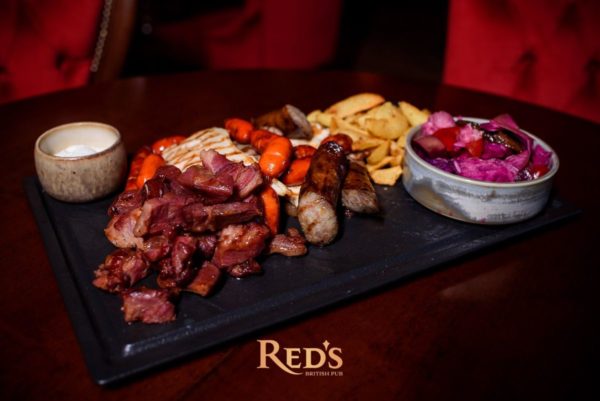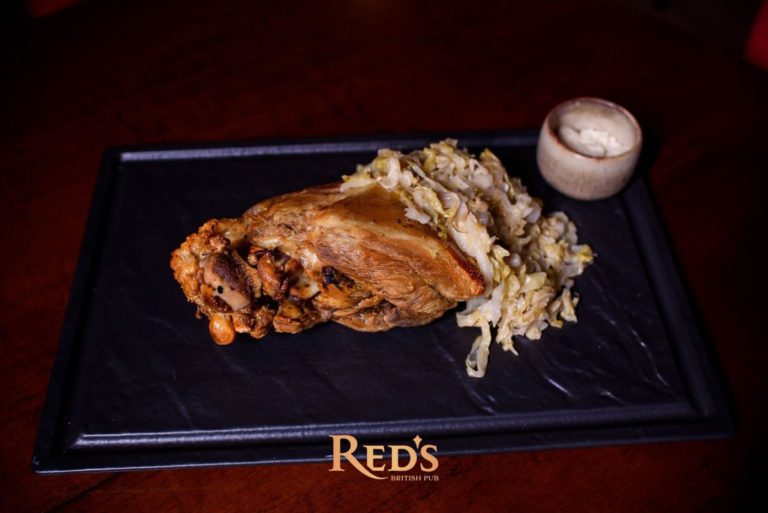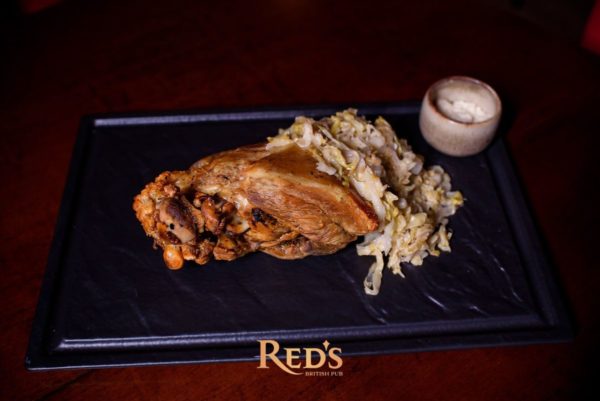 At the moment of writing this article, the place itself is pretty difficult to find because, well… there's no sign to mark its existence.
Hopefully that will be fixed sooner rather than later, but until then, here's the map with its location (you can also click to get to Google Maps):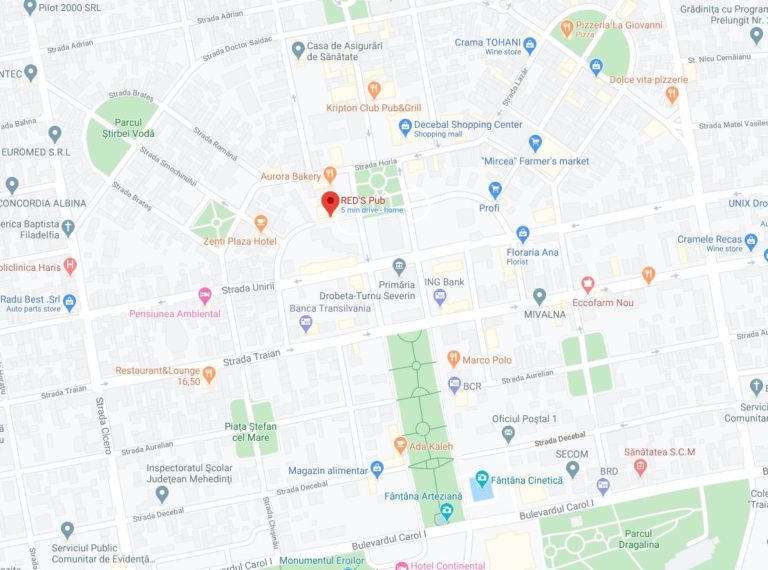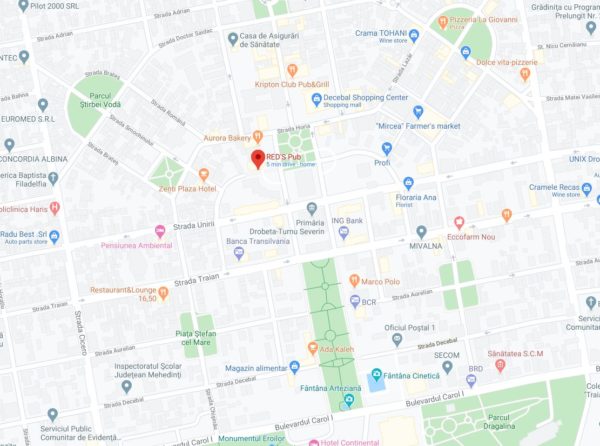 Trattoria Il Calcio
This is a famous chain of restaurants in Bucharest and, strangely, there's one open in Drobeta too.
It rises up to the expectations, delivering the same high quality food you'd expect to eat in the Bucharest restaurants.
A bit more expensive than others on the list (but still very affordable by Western standards), Trattoria Il Calcio is very stylish and offers Italian-themed dishes mostly.
Their pasta is absolutely amazing (especially Carbonara) and I rarely choose anything else from the menu, but there are tons of options available: from salads to steaks and seafood, all the way to a delicious Tiramisu cake that's a must if you get there.
The restaurant has a huge terrace that's perfect for the sunny Summer days and the staff is extremely friendly and well trained. Probably the best staff in the city, so the quality of service is always very good.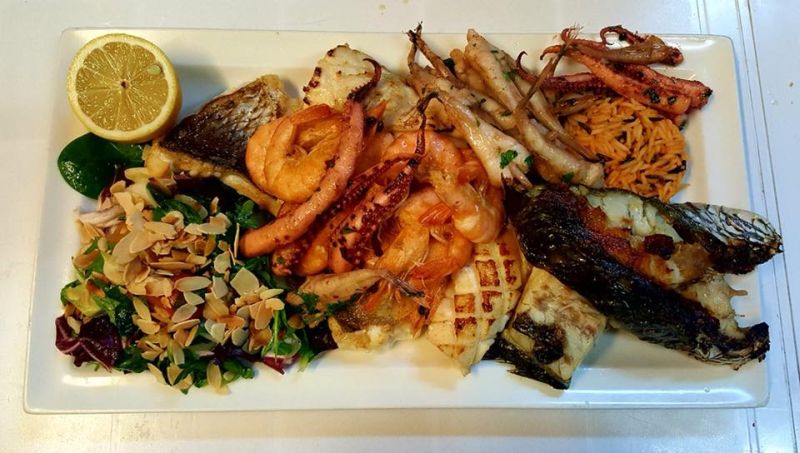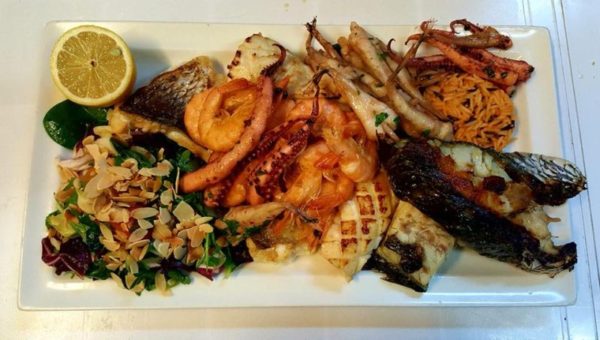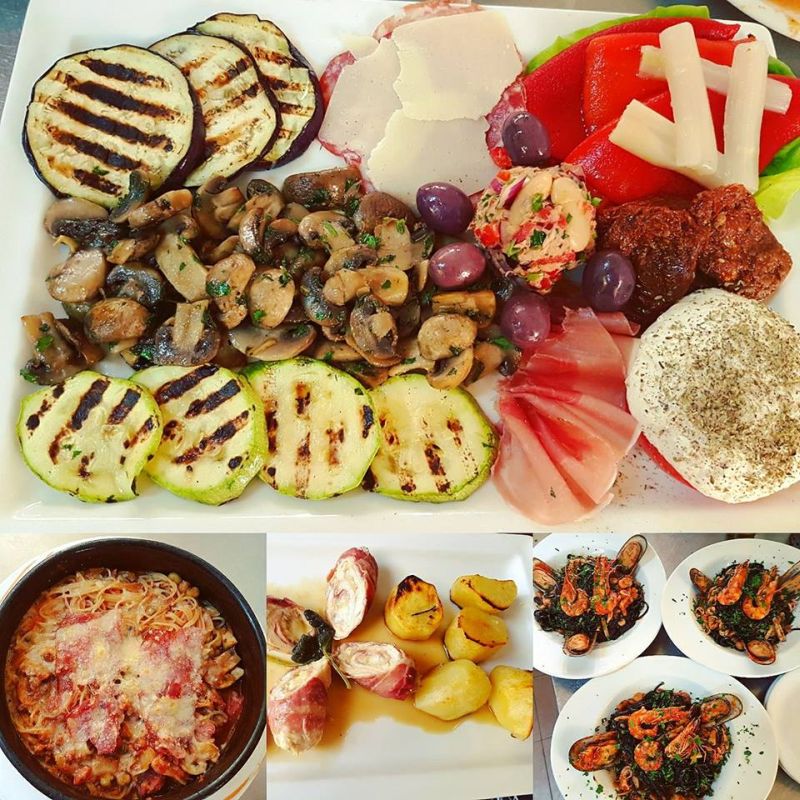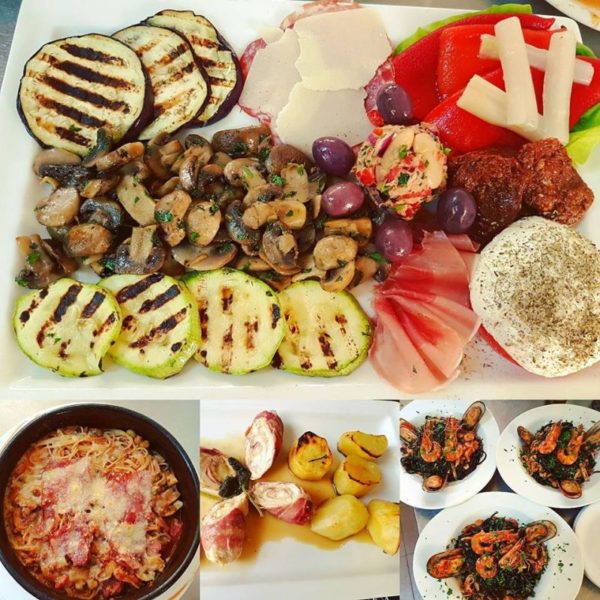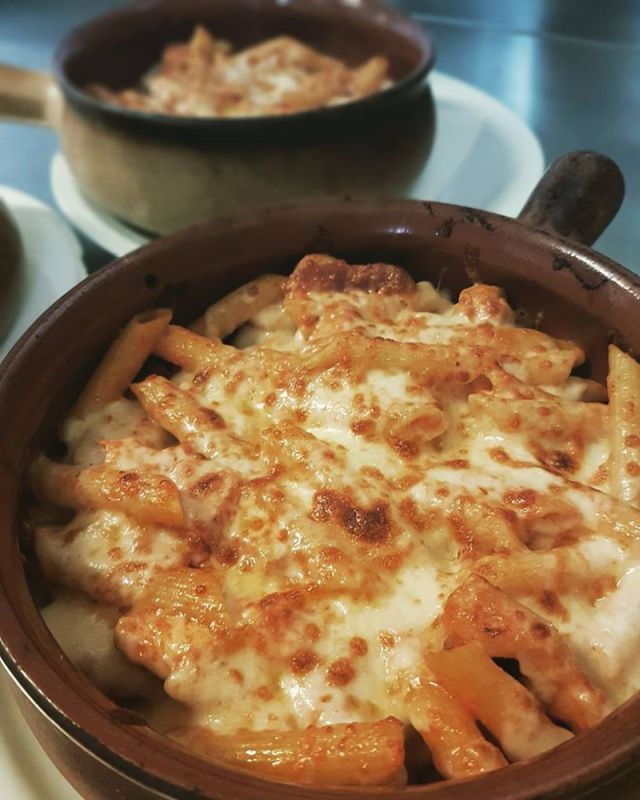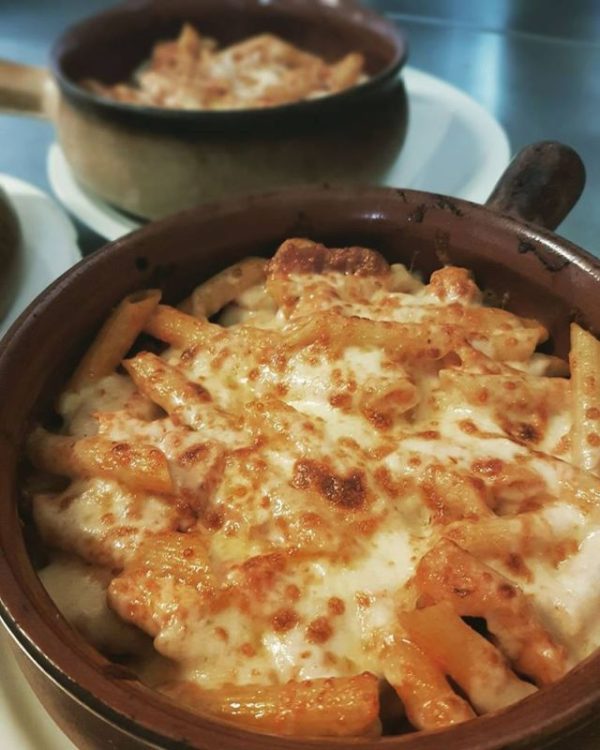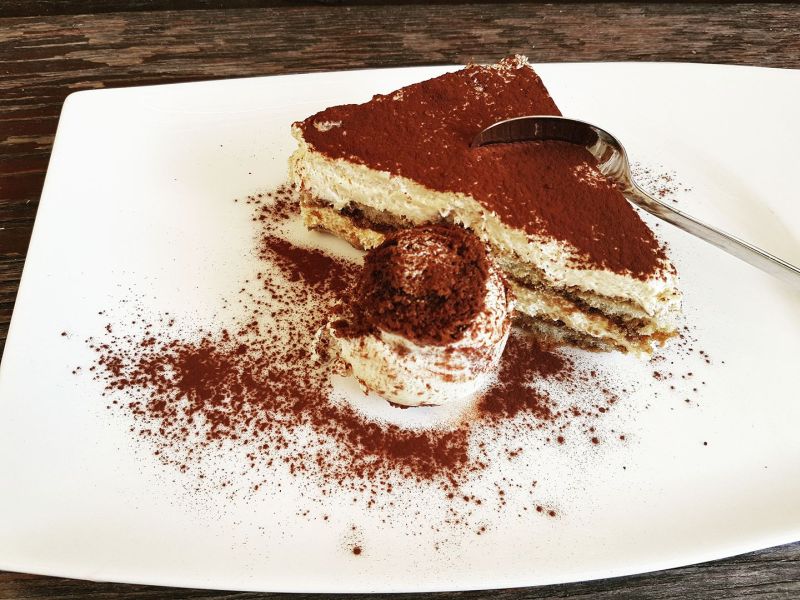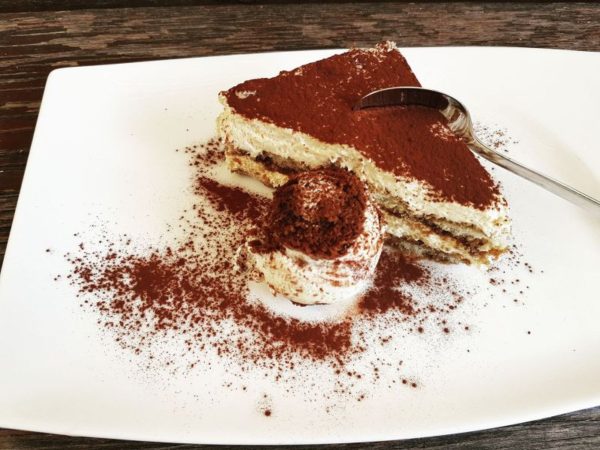 Located in an easy to reach area, right by the main boulevard of the city leading to Bucharest to one end and Timisoara to the other, Trattoria Il Calcio is a great choice as well, especially if you're into Italian cuisine.
Here it is on the map (click here to check it out directly on Google Maps):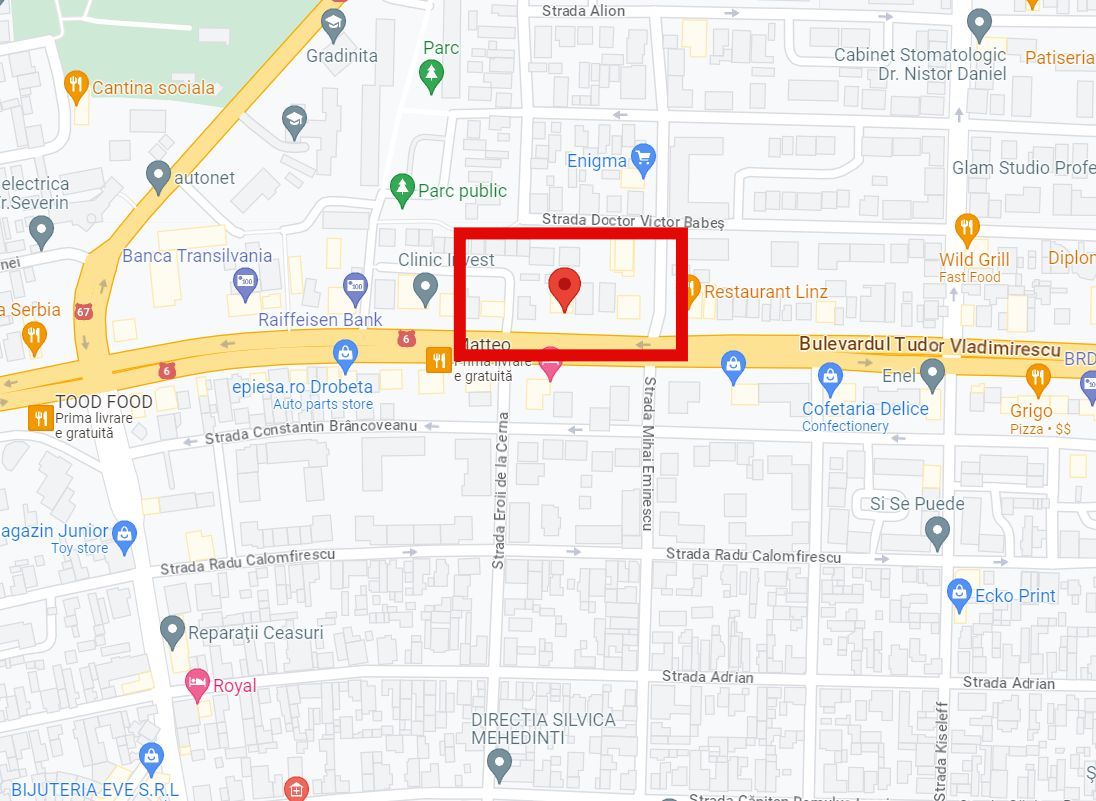 Craft Pizza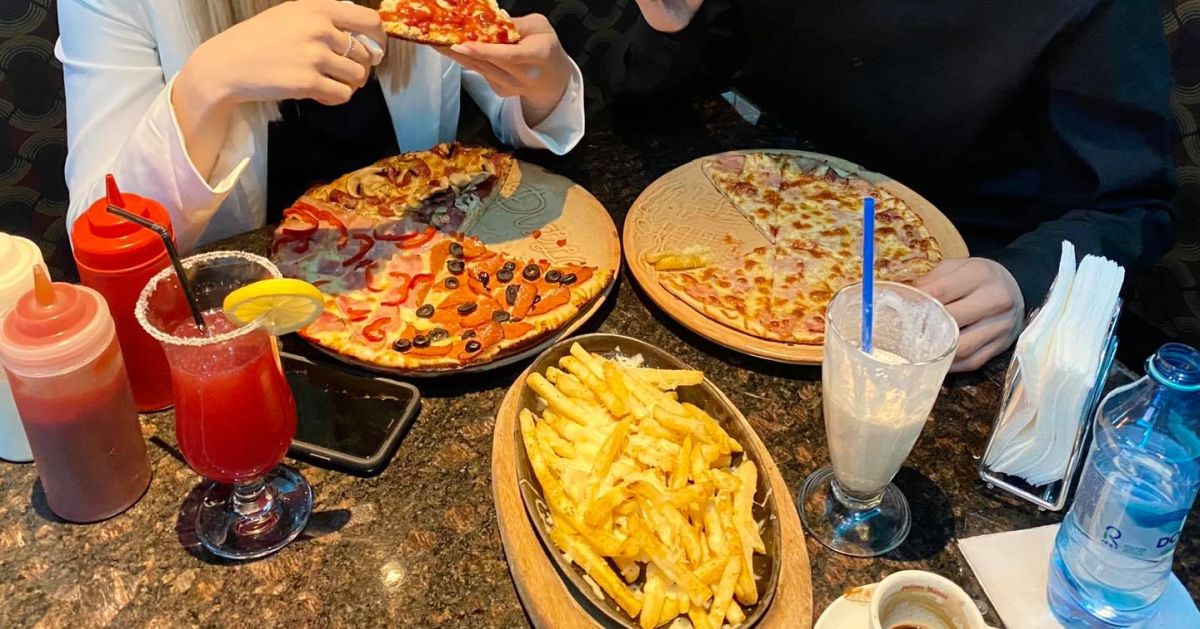 This is a place to go for pizza only or some quick, more fast-food types of dishes.
Not the easiest one to get to as it's hidden behind block buildings somewhere in the city, but you do have to try their pizza for one main reason: they add mayonnaise on it!
This might sound gross, but it's actually tasty. And, of course, they offer a lot more than just mayonnaise-pizza.
This place actually started as an internet café back in the days and the owners started preparing sandwiches and burgers for the customers who spent their nights there.
Then they also started to prepare pizza and, somehow, they decided to add mayonnaise on top of it.
It became an instant hit and you can't really believe how tasty it is until you try it! Somehow it works.
And this is something that's been copied by other places too, where you can add mayonnaise as well on your pizza, but this is the original.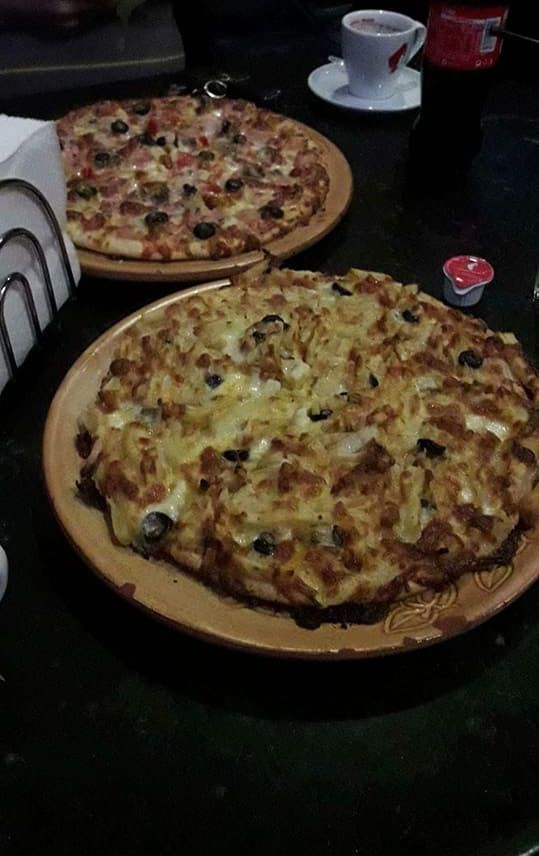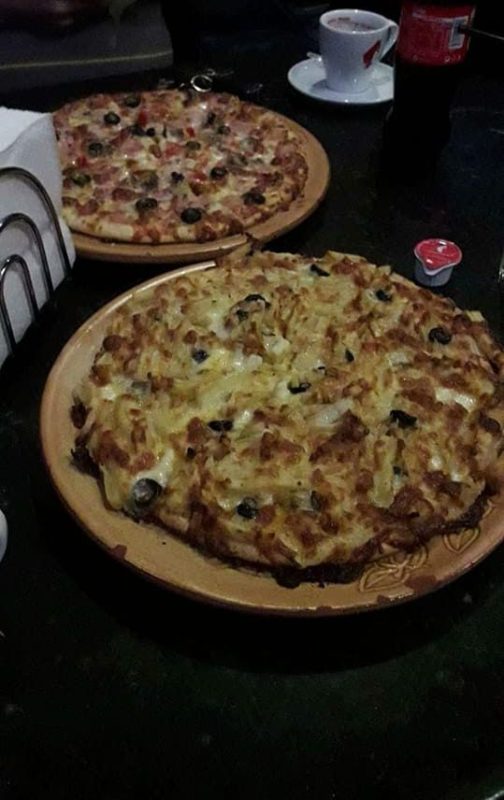 So, yes, you should definitely give this one a try as well if you stay a little longer in the city and you need extra options. Here's the map (with the link to it on Google here):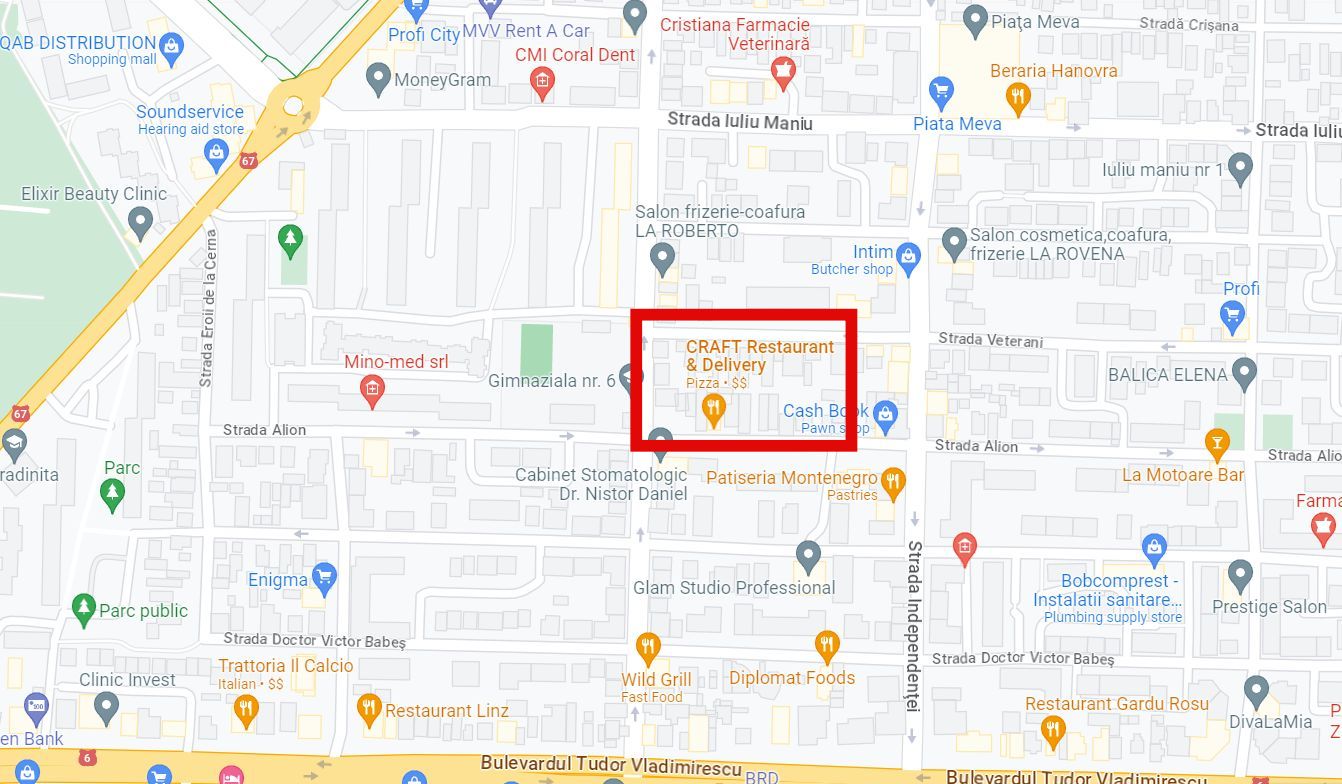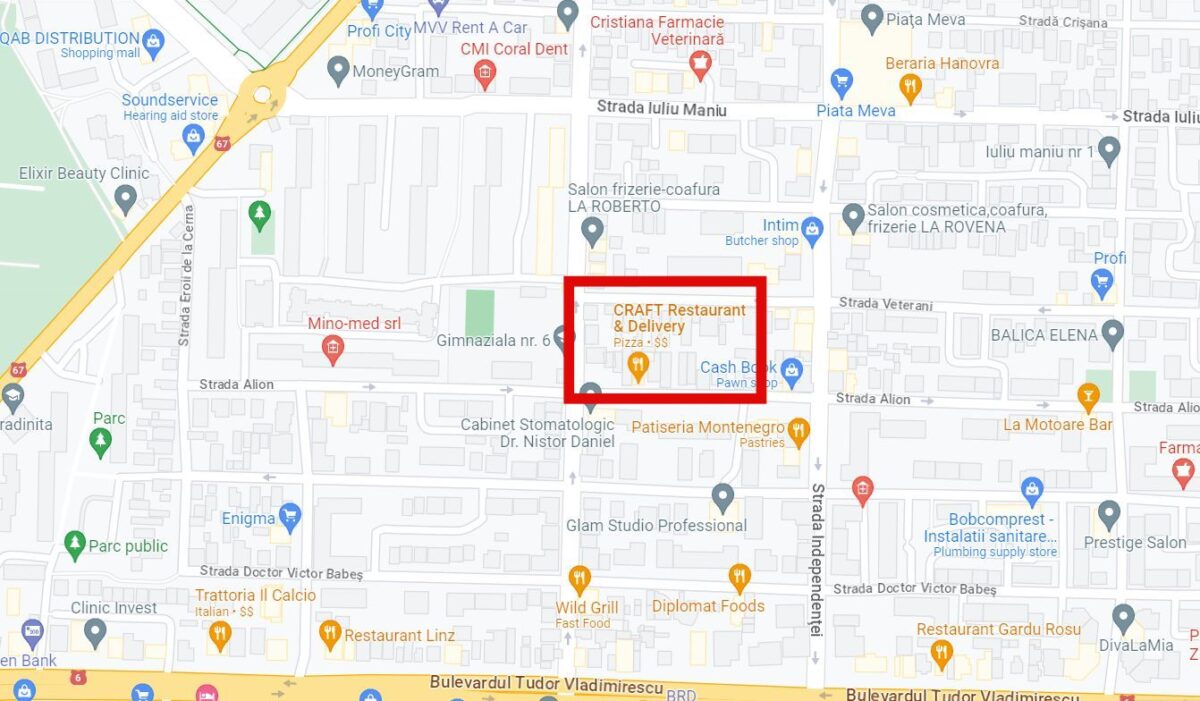 La Pappa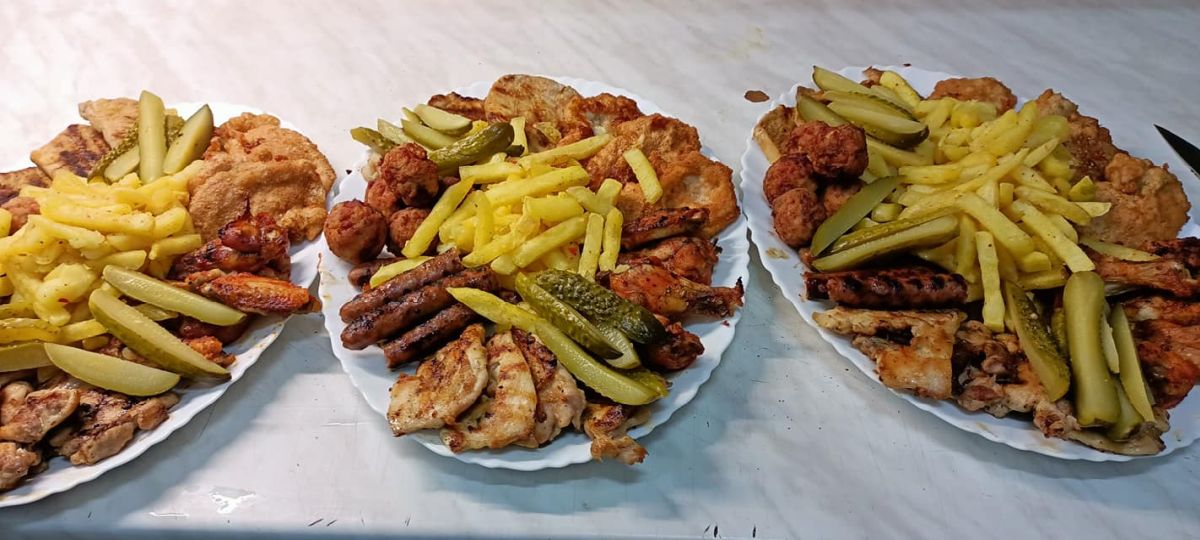 Now, this is a place that only locals know about and something that you will certainly not see in the travel magazines. A bit of a hidden gem, I would say.
This is a place where the locals eat and the food is absolutely delicious. It won't win any awards when it comes to presentation and the whole place – which is very small too – is basically a self-service restaurant, but the food is delicious. And VERY cheap.
Even better is the fact that everything's cooked in small batches, so that everything is fresh and just-prepared.
You can't really know what you'll get until you actually arrive here and see what dishes are available for the day. I never got anything I didn't like, though.
On many occasions, I got in line and by the time the 3-4 people in front of me had ordered, the food I initially wanted was either gone or new and better options arrived from the kitchen.
It's really cool and if you're looking for something away off the beaten path and lesser known, but more authentic – this is the place to go. Plus, it's in a pretty central location, which is always a bonus.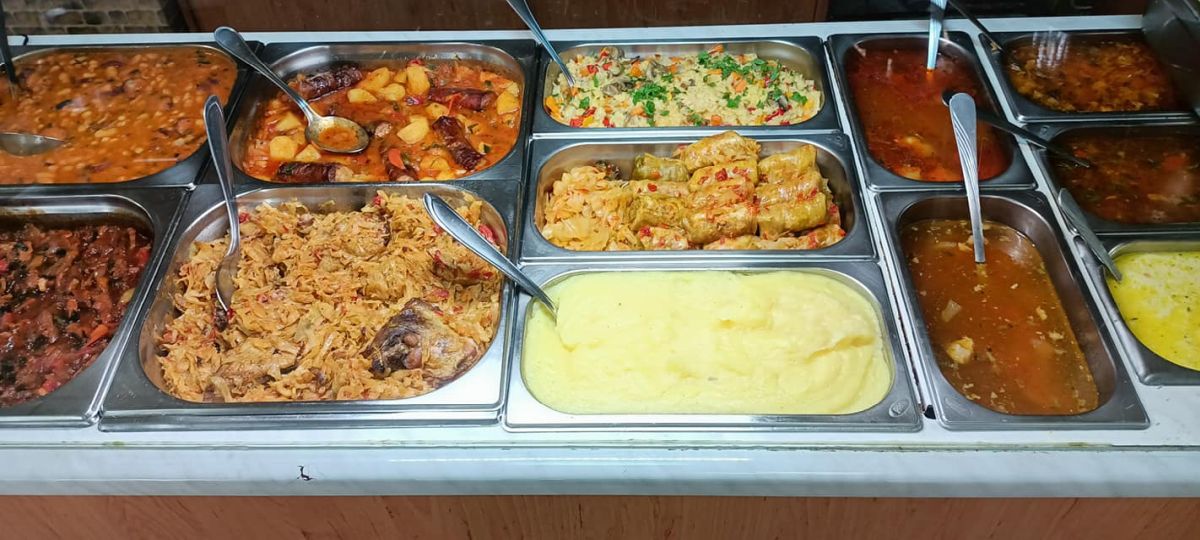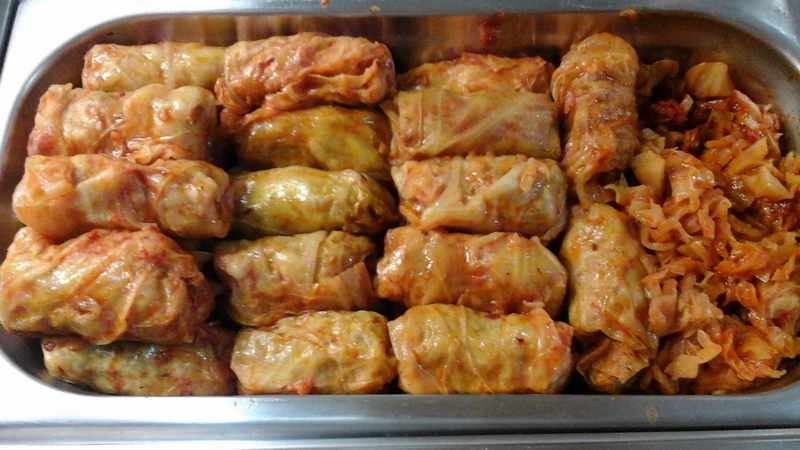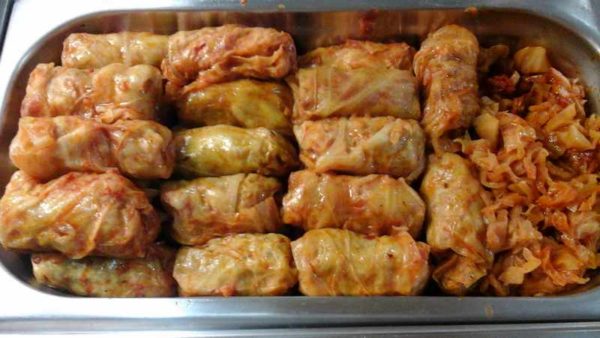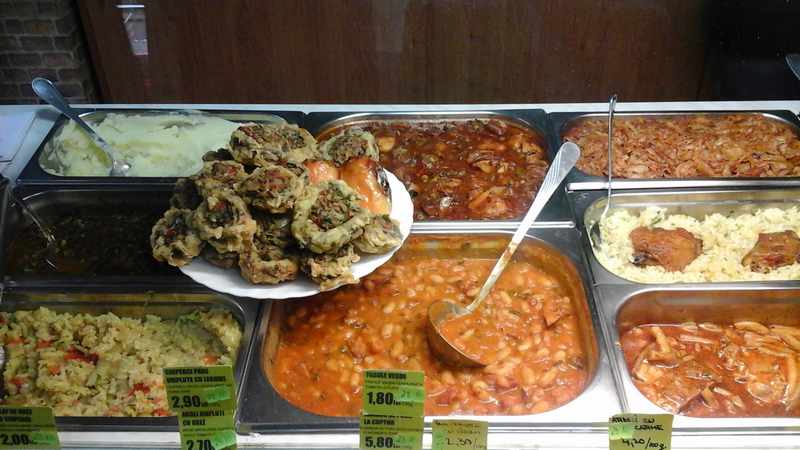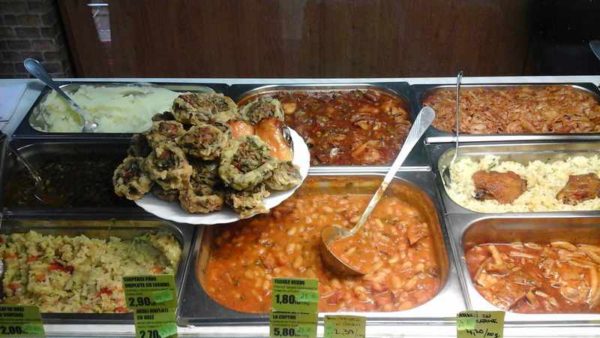 Fun fact: the place's name – La Pappa (Pappa's) is a wordplay, actually. The owner is also the cook there.
He's a guy and this is the wordplay: "Papa" is sometimes used in Romania, just like in French and other languages, for Daddy. "Papa" is also a diminutive for food in Romanian. So he combined the two, added an extra P for effect and called the place "La Pappa".
Initially, this place didn't even appear on Google maps, but now it does. I have marked it for you here, and also on the map below: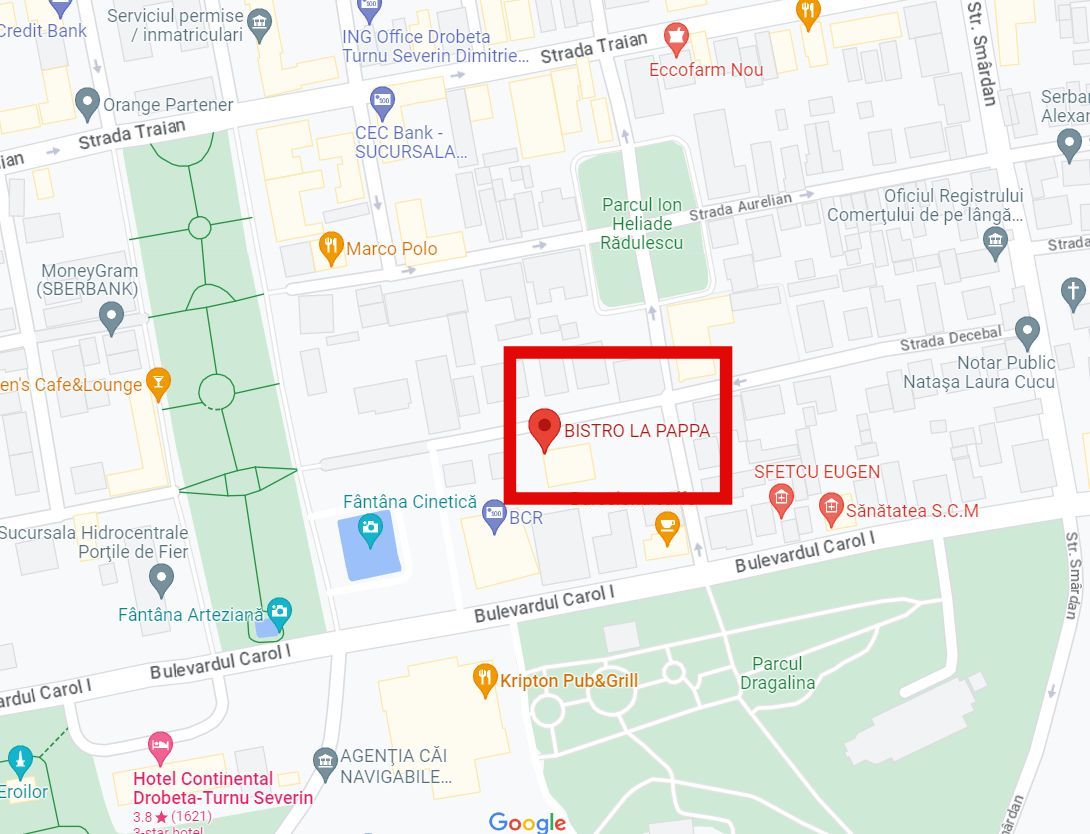 Taverna Sarbului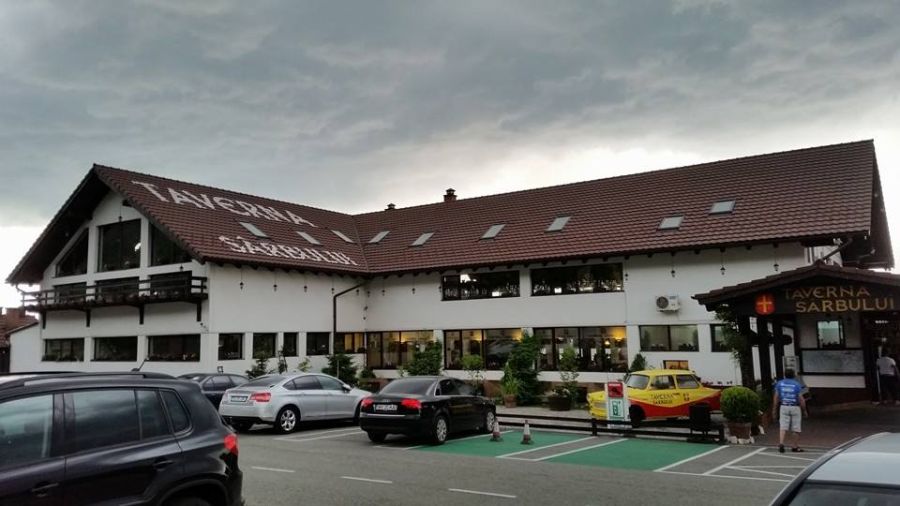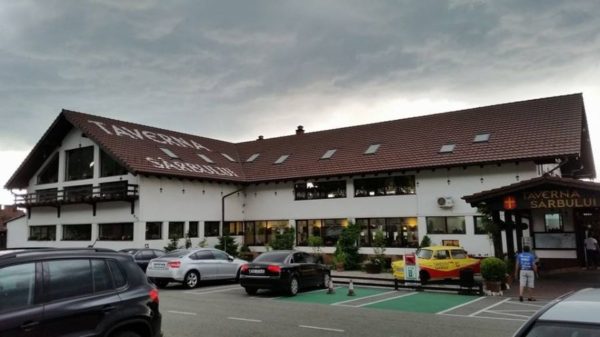 This one is not really in the city but several kilometers away towards Orsova / Timisoara.
It's best to get there if you have your own ride, but you can also take a taxi there for about $5 (make sure you discuss this with the driver before leaving).
The place offers traditional Serbian cuisine and it's absolutely delicious. The restaurant itself is by the Danube, so you have nice views while eating.
And you should prepare to eat a ton of mean. Not many other options but meat in all forms and shapes – and all of it extremely good.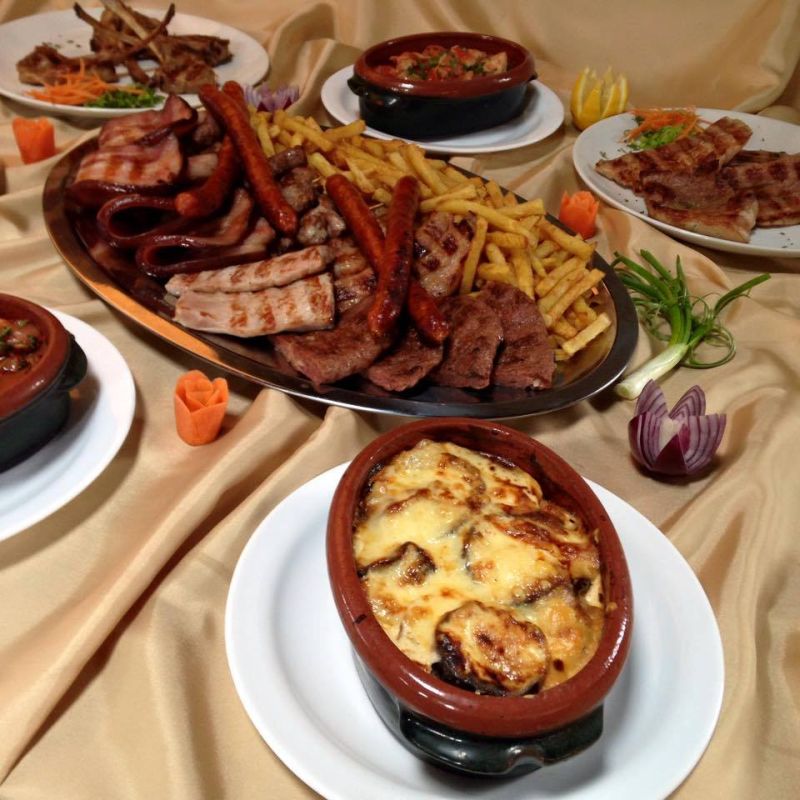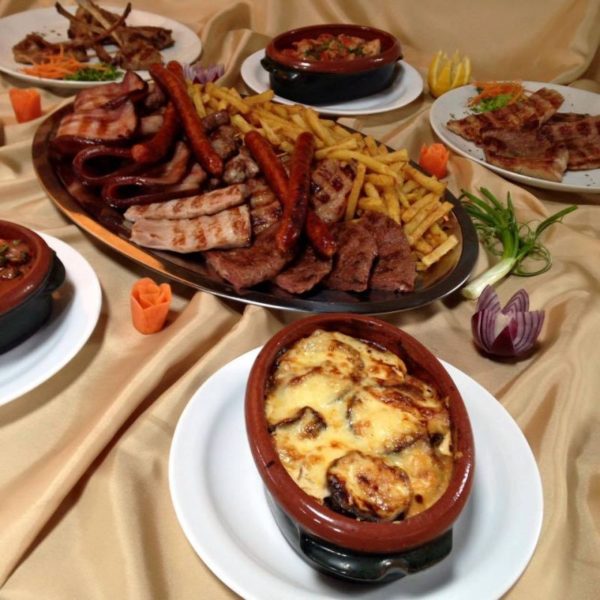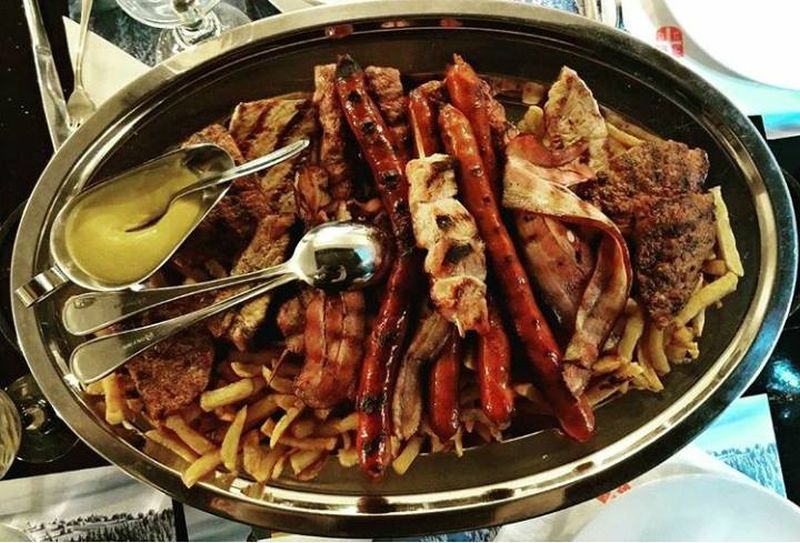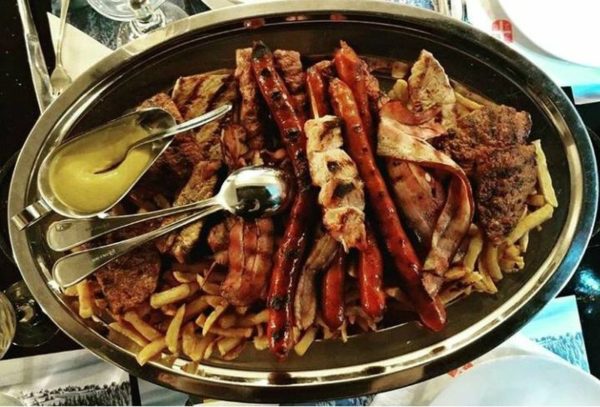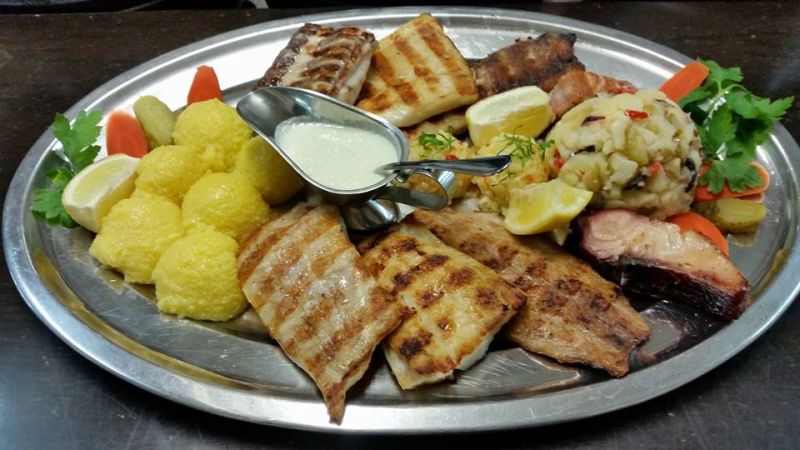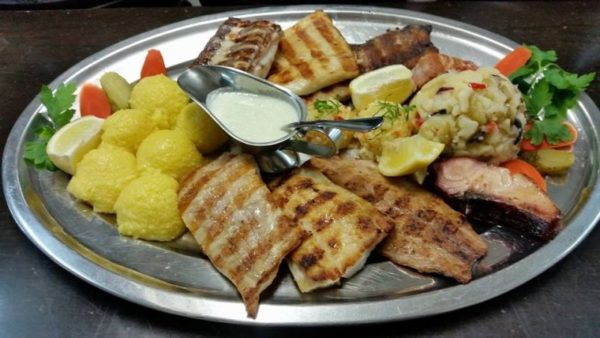 Check it out on the map (with the direct link here):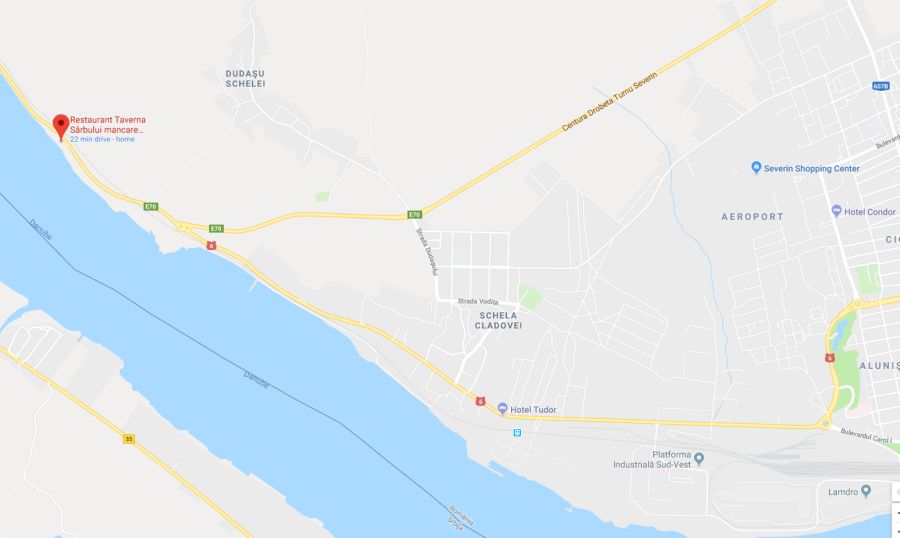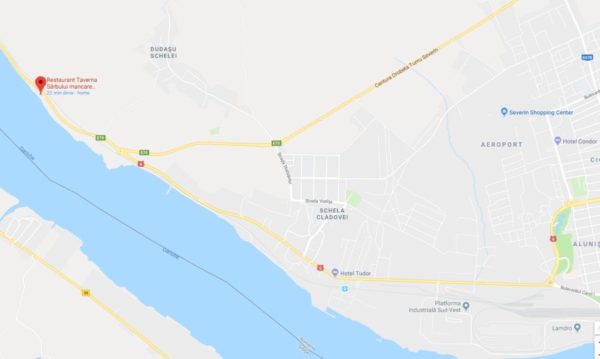 Tomis Grill
If you want some Serbian flavor and you're on the run, you can try the pleskavica in a bun or other fast food options at Tomis.
Located near the main peasant's market in the city, it serves true Serbian food and again can be considered a bit of a hidden gem.
And if you go there, don't choose the regular pleskavica, but instead go with a one filled with cheese or bacon and cheese. Try out all the amazing sauces they offer and leave happy. Most likely, you'll want to return again!
This is a fast food / takeaway place with only a few chairs available inside, so not a restaurant to enjoy a fine dining experience in, but one to get some delicious food on the go.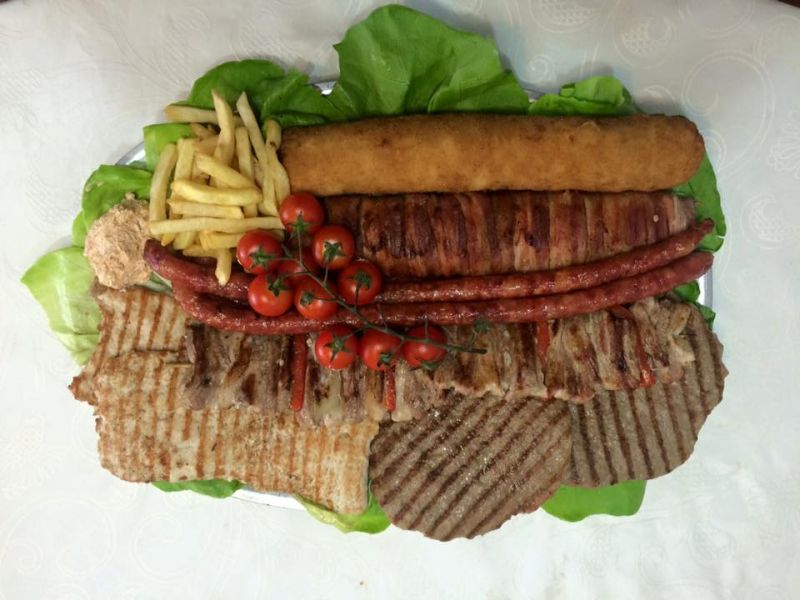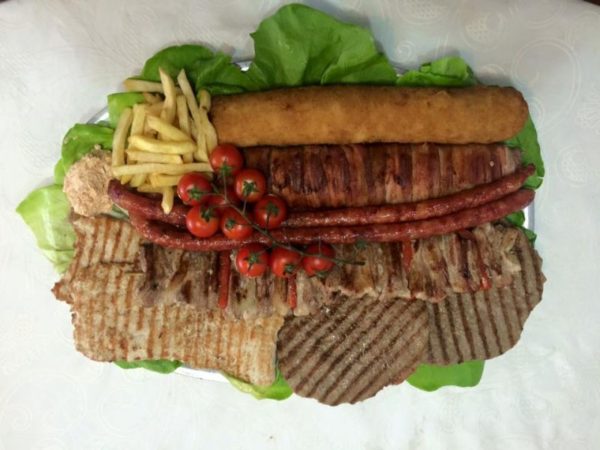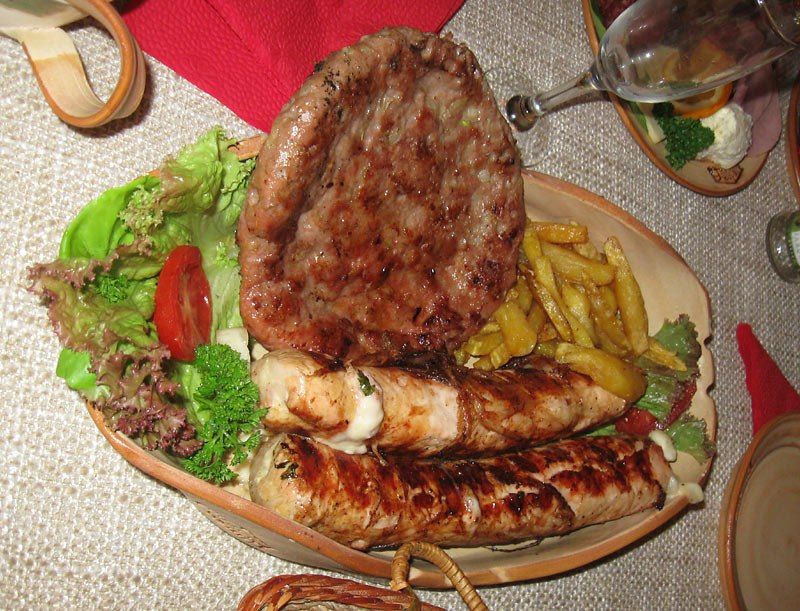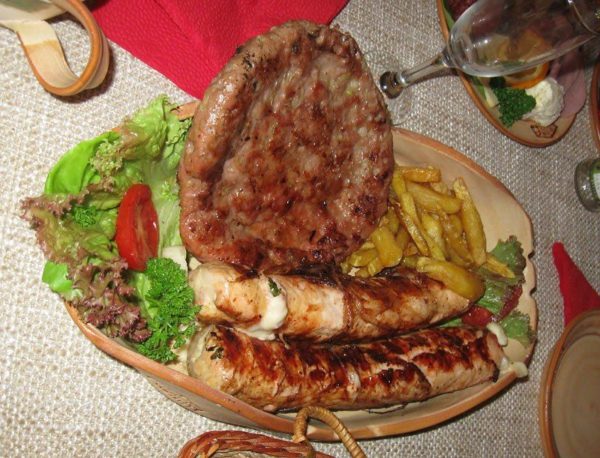 I've market it on Google Maps for you, but you can also see it on the map located below: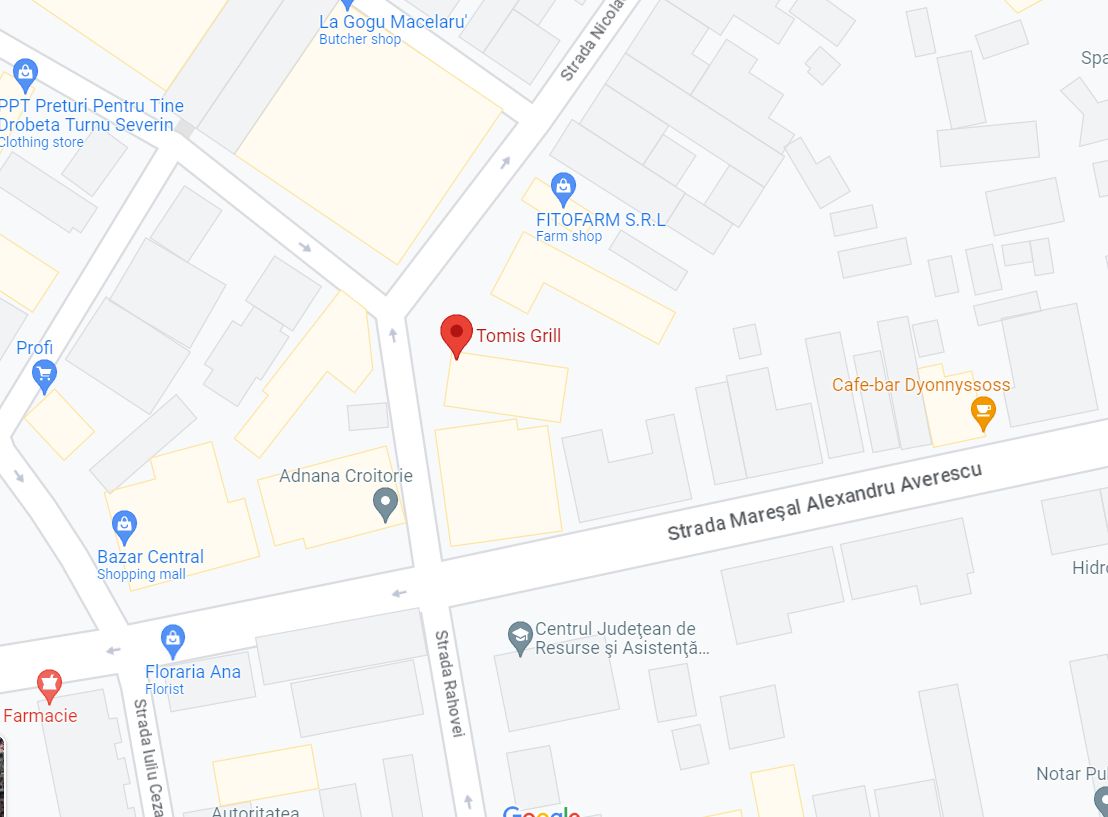 Wrapping up
I am really happy to see that recent years have brought quite a few options for those looking for a nice restaurant in Drobeta Turnu Severin.
And while there are still several places left , I am confident that the ones recommended above are not only enough for the duration of your visit, but also the absolute best you can visit.
I hope that you will really get to enjoy these places if you manage to make it here. It's worth it, trust me – and not just for the food!