Creating an article listing the best restaurants in Bucharest is a daunting task and one that I kept putting off for years now.
With so many amazing restaurants to choose from in Romania's capital, I always worried that I will miss one or more really good ones.
But, in the end, it's better to have a starting point than nothing at all. So even though it is possible that I will do injustice to some great restaurant in Bucharest simply because I haven't checked it out, there are plenty that I know of and which deserve to be on this list.
Therefore, I am sharing below 10 amazing restaurants in Bucharest – I have visited them personally and I always love to go there whenever I have the chance.
(Make sure to also check out my article about the best restaurants in Constanta, personally tested by yours truly).
Best restaurants in Bucharest
From traditional cuisine to exotic dishes, you will find everything you can think of in Bucharest. I will try to cover them all in the list below where I share my all time favorite restaurants in Romania's capital (listed in no particular order).
I guarantee that you will love them, and that you will also eat amazing food here at decent prices!
Caru' Cu Bere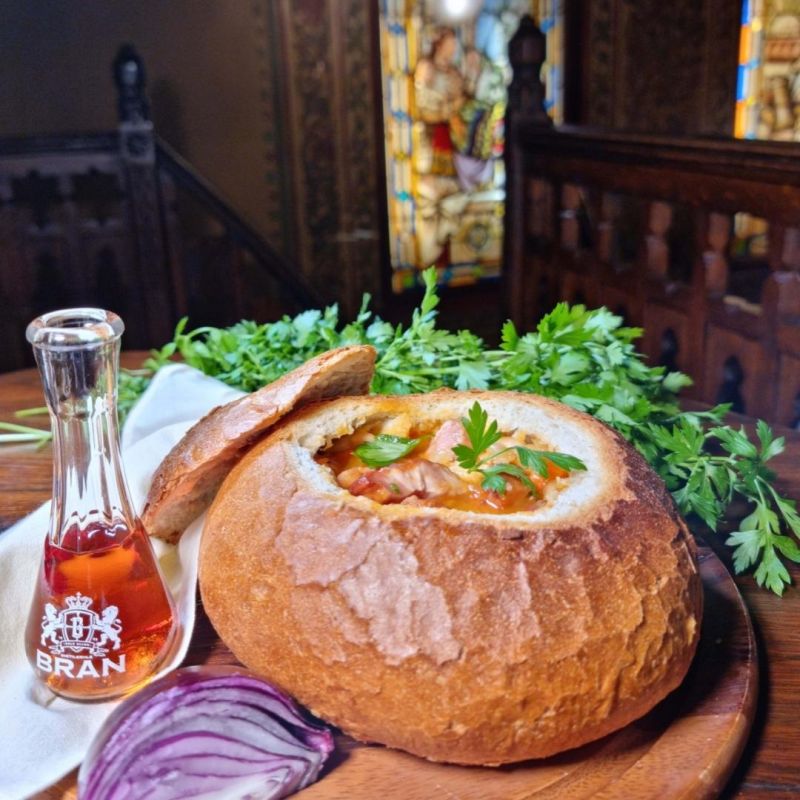 This is the first restaurant I recommend to people visiting Bucharest. And so far, nobody has complained – on the contrary!
Located in the Old Town area of Bucharest, the restaurant looks amazing and serves traditional Romanian food (although you will find various other options too). The food is delicious, no matter what you try.
The place itself is really nice, so you will end up with some amazing photos and you might even be part of some event if you're lucky – traditional music or dancing, usually in the evening.
An absolute must! Make sure to try the bean soup served in a plate made of bread, as well as their local sarmale. Read more about traditional Romanian food here to know what to order.
Although located in the heart of the city, in what is probably the most touristy area of Bucharest, the prices are still decent – and this is always an added bonus.
Links: Caru' Cu Bere on Google Maps & Caru' Cu Bere official website
Hanul Lui Manuc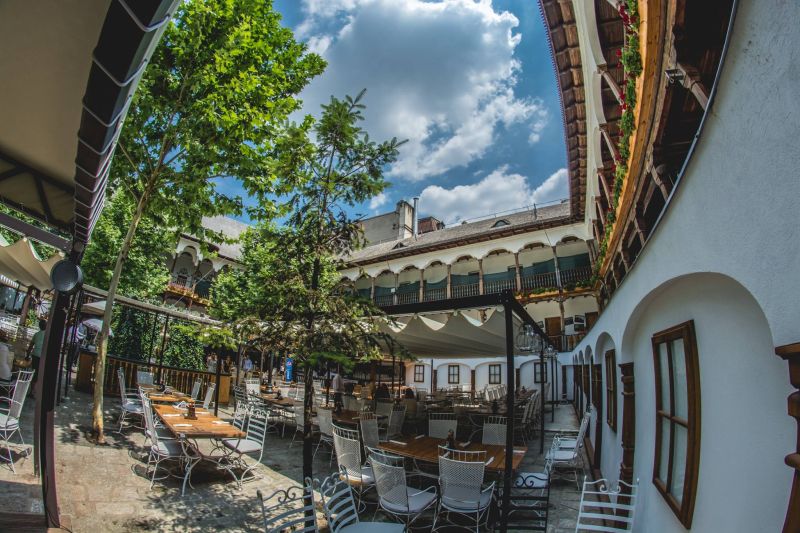 Located in the vicinity of Caru' cu Bere, also in the Old Town area of the city, Hanul Lui Manuc is also an amazing place to try out some traditional Romanian foods.
I prefer visiting the restaurant during the summer or when the weather is nice enough to be able to eat outside.
They have an amazing garden and various terraces for you to enjoy their delicious treats.
Plus, just like my previous recommendation, it comes with really affordable prices too.
Links: Hanul Lui Manuc on Google Maps & their official website
Trattoria Il Calcio (Magheru)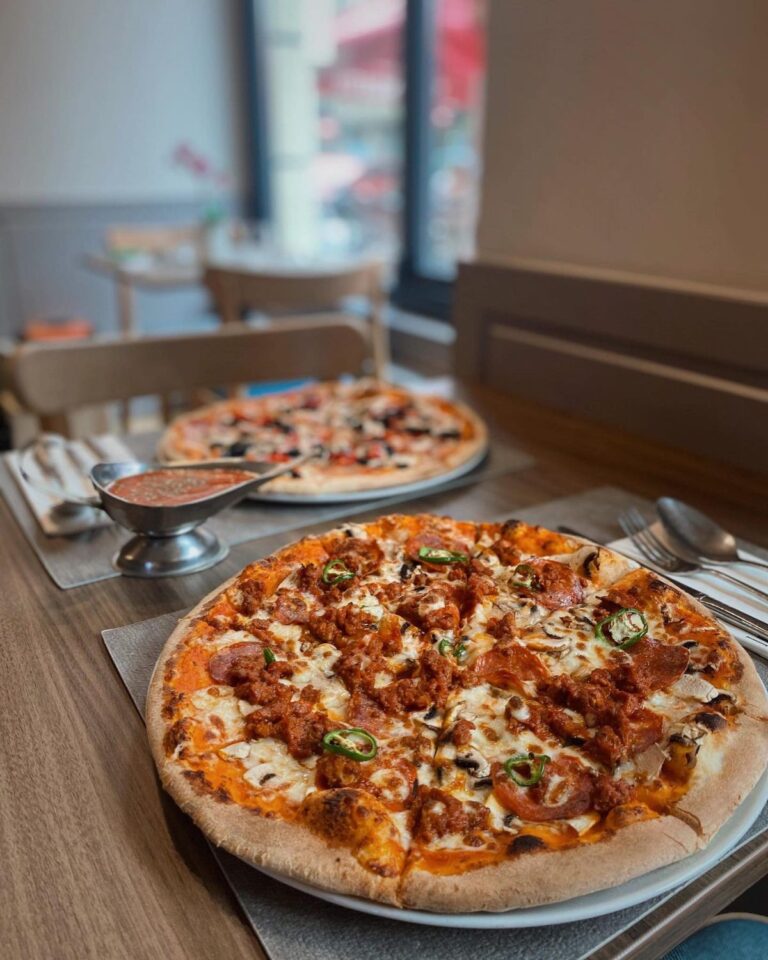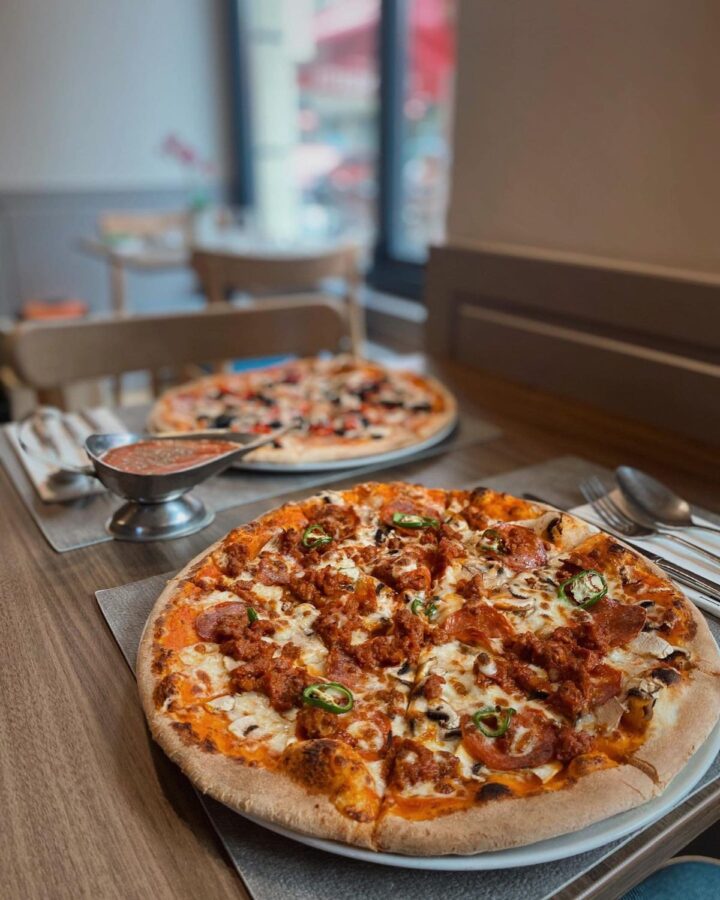 There are various Trattoria Il Calcio restaurants all over Bucharest and you will have pretty much the same experience in each of them. But for some reason, I prefer the one in Magheru (the name of a street in Bucharest).
Relatively small and cozy, Trattoria Il Calcio is the place where you can enjoy some amazing Italian dishes.
I absolutely love the pizza here, as well as the Carbonara which is the main thing that I eat when I go there, but there are plenty of other options too.
So if you're looking to taste a bit of Italy in the heart of Bucharest, you have to try this one out! The portions are huge, the food is delicious and the prices are decent.
Links: Trattoria Il Calcio on Google Maps & their official website
Restaurant Allucinante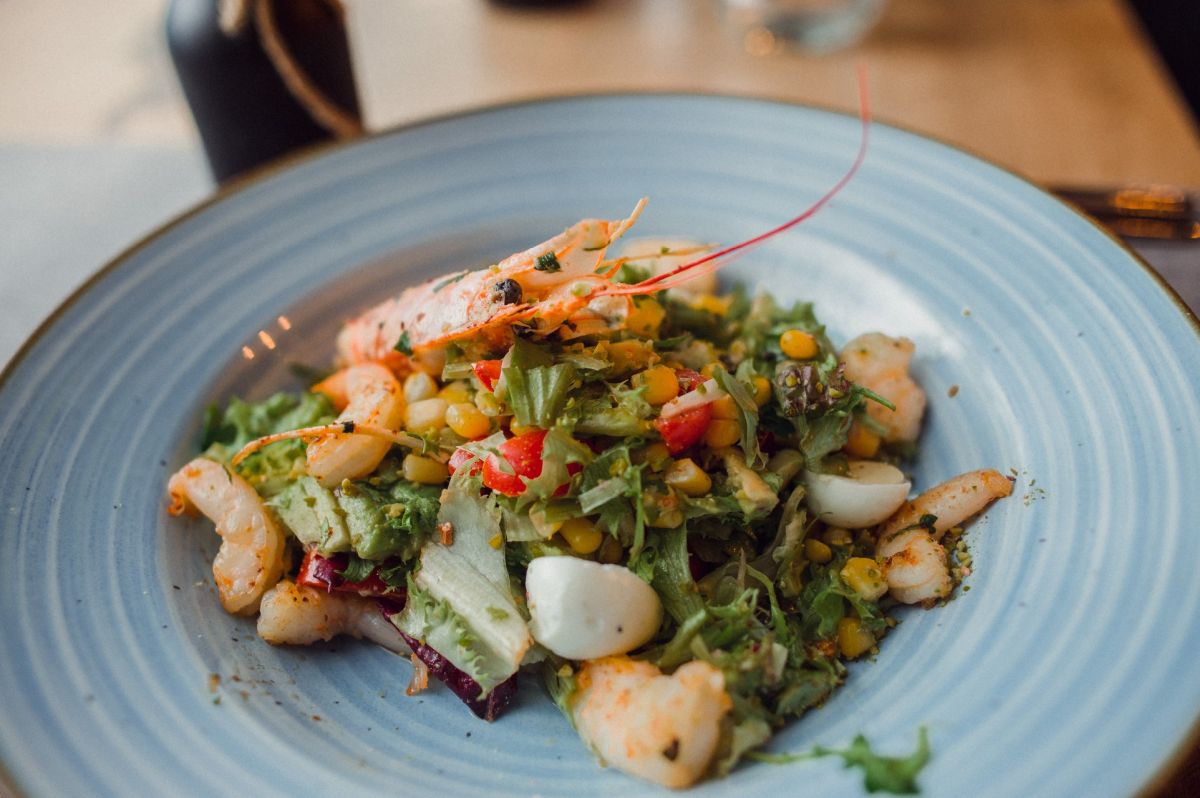 This is one of my newer finds, but one I am really proud of. I would say that it's mainly an Italian restaurant, but you can have plenty of international dishes there also – including a delicious burger, for example and super-tasty cheesecake.
There are actually two locations for this restaurant at the moment of writing this article – make sure to choose the one next to the Palace of the Parliament (I'll link to it below).
A bit more expensive and fancier than my recommendations above, it's a place worth visiting for sure.
Links: Restaurant Allucinante on Google Maps & their official website
La Mama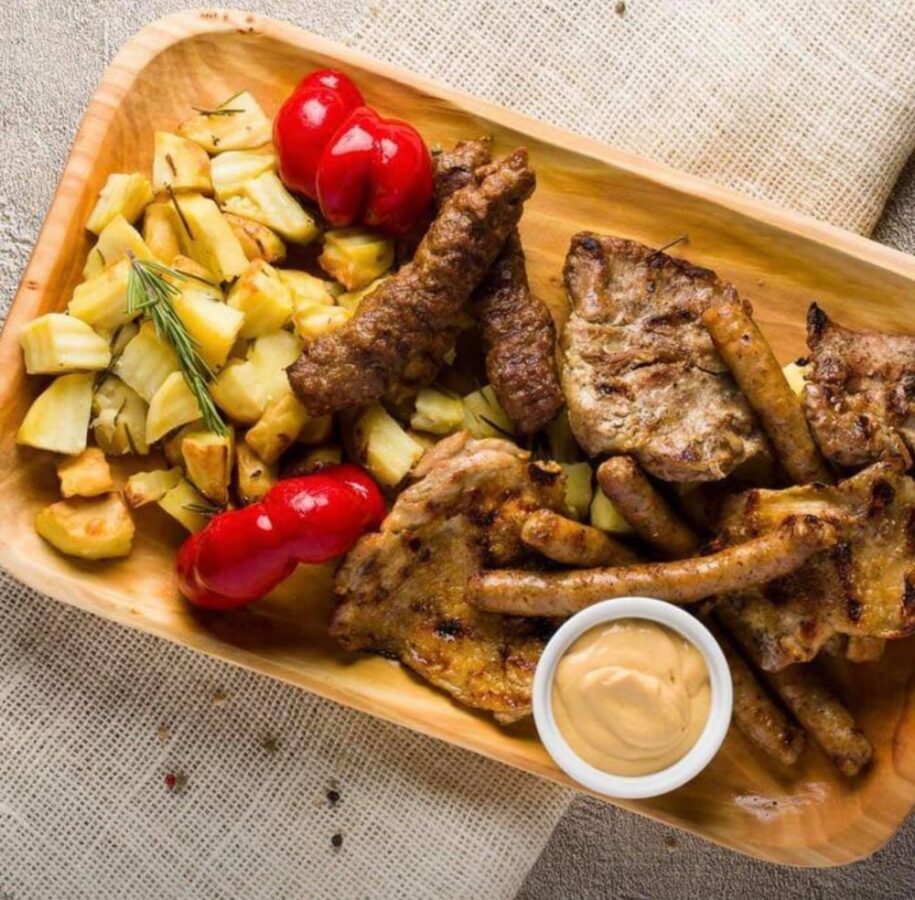 It appears that this chain of restaurants didn't do well during the times of the pandemic, with many of La Mama's being closed recently. But as long as there's at least one that's surviving, I am happy.
La Mama (meaning "Mother's place") offers mouth watering foods cooked flawlessly, just like your mother would cook it.
We're talking mostly about Romanian dishes here, from soups to beans to sarmale and mamaliga and everything in between.
The prices are always low here and the portions huge. I always make sure to eat at least once at La Mama when I am in Bucharest and I highly recommend you to do the same.
Links: Restaurant La Mama on Google Maps & their official website
Imperial Turkish Cuisine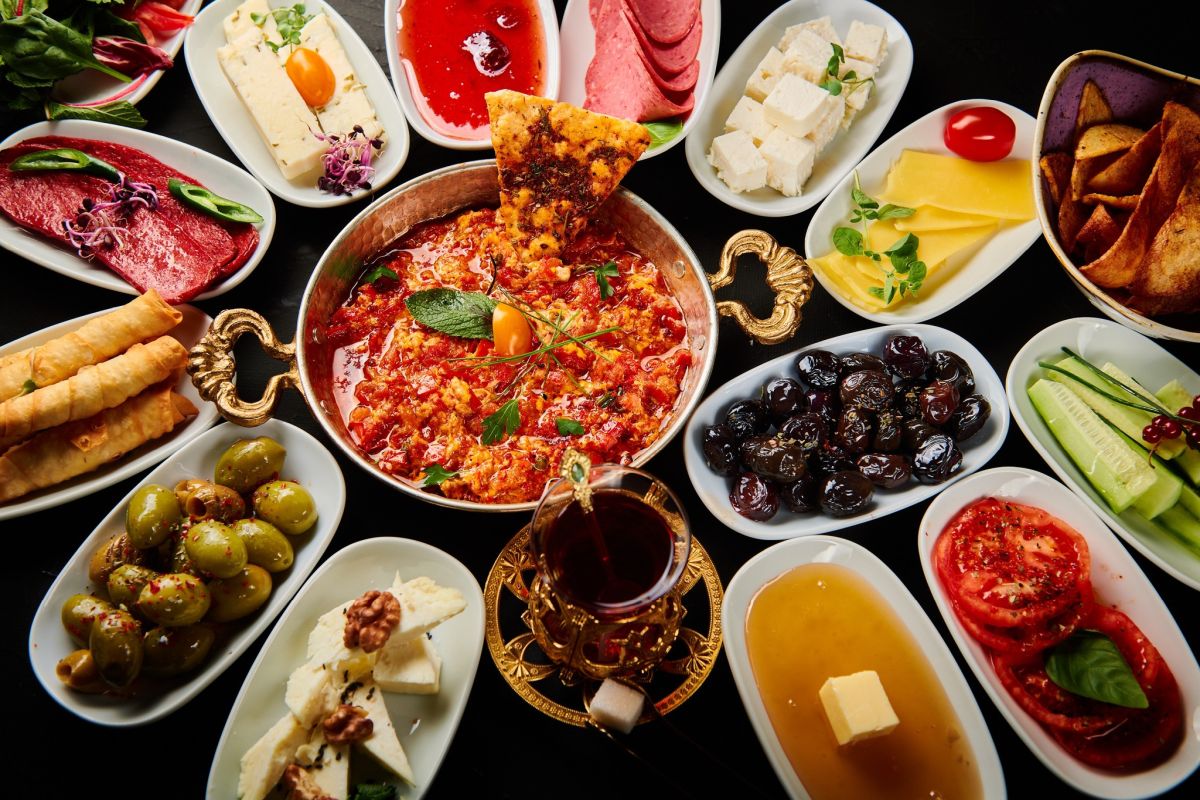 I am a huge fan of Turkish food (and Lebanese food, which I find very similar) and Imperial Turkish Cuisine is one of the best places to eat amazing Turkish food in Bucharest.
Located in a semi-central area of the city, this one offers a more sophisticated dining experience, with plenty of Turkish favorites.
I particularly enjoy eating their Turkish breakfast here, but I also get the Mezze platter and share with my wife (not sure how it's called exactly, but it's perfect for two as it gives you all sorts of traditional dishes in smaller quantities).
Of course, the main dishes are really taste too, the baloon bread is delicious and the atmosphere in the restaurant is perfect. Prices are OK too: this is not a cheap place, but it's not extremely expensive either.
I'm sure you will love it, no matter if you are a big Turkish food fan or not.
Links: Imperial Turkish Cuisine on Google Maps & their official website
Blue Margarita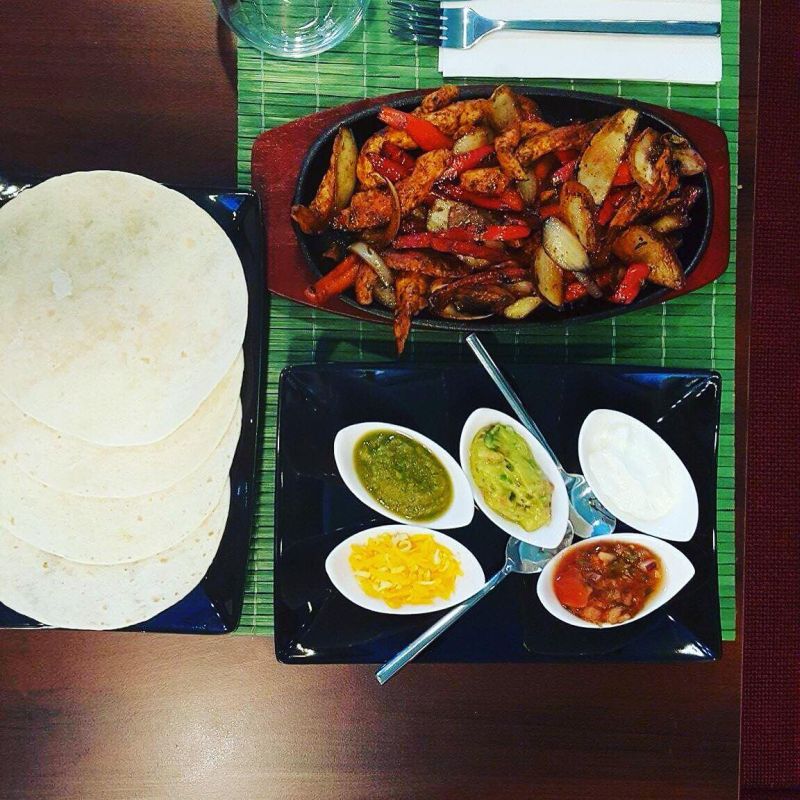 For some strange reason, there aren't many Latin American-themed restaurants in Bucharest… but you really won't feel the need for more as long as you can visit Blue Margarita.
Offering various traditional dishes from all over South America, as well as Mexico, it is located in a semi-central spot in the city and, overall, is an amazing place to visit. You can bring your sombrero too!
Nachos, Tacos, Quesadillas, Feijoada, Churros… there are plenty of options here which will require more than one visit. They have some gluten free options too and the staff is incredibly nice here.
The prices are good too, although I wouldn't call this place a cheap one. Definitely worth visiting, though.
Links: Blue Margarita on Google Maps & their official website
Nor Sky Casual Restaurant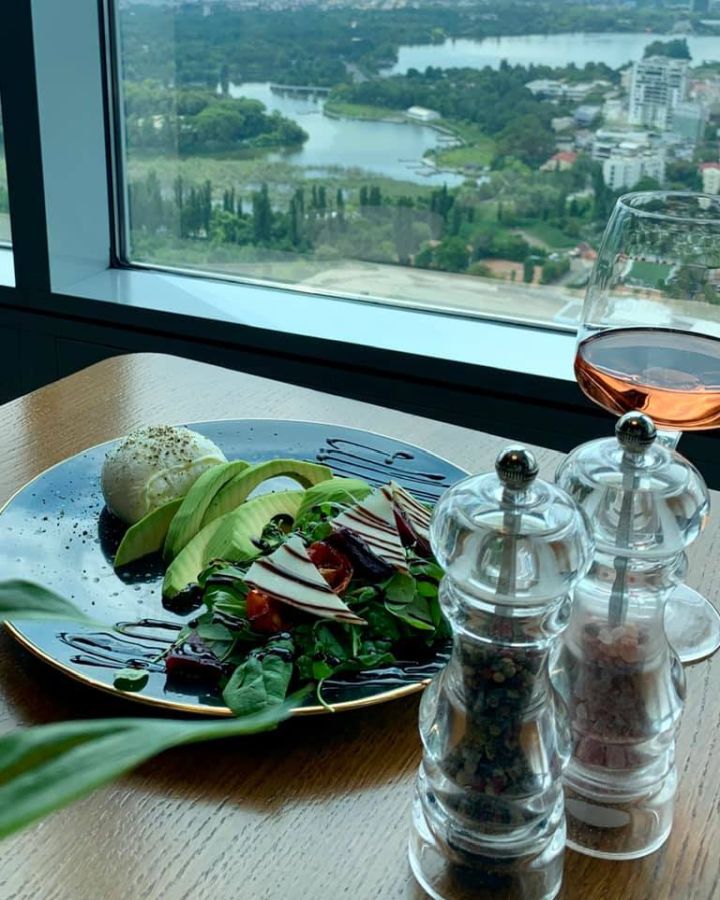 If you want to treat yourself every now and then – including with an amazing view over Bucharest, then Nor Sky Restaurant is the place to go.
It's located a bit outside of the city center, in the Promenada Mall area, on top of Romania's tallest building.
So you know you're up for a treat from the beginning. I recommend visiting this place for dinner, to catch an amazing sunset over Bucharest.
The food is delicious, but expensive. You're paying a premium for that view, but it's worth it – at least every now and then.
They offer an international menu here, from Pasta to Hummus to Seafood and Burgers and Steak and everything in between.
Links: Nor Sky Casual Restaurant on Google Maps & their official website
The Millenial Burger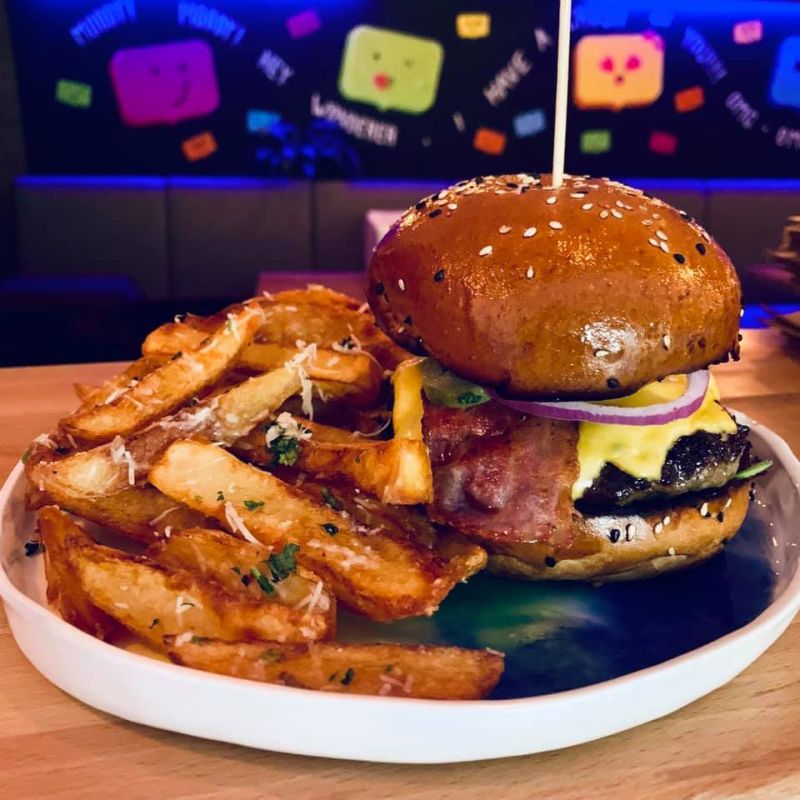 We're now switching from pretty expensive to really affordable with one of my favorite burger joints in Romania: The Millenial Burger.
They offer a nice variety of perfectly cooked burgers, including a surprisingly delicious vegetarian one (with Haloumi cheese).
But I'll stick to my favorite, their Eggcelent Burger (bacon, egg, melted cheese and pesto, among others). YUM!
I am sure you will enjoy this place too. The food is delicious and you'll probably not be able to finish the burger, the location is great and the place itself is really charming.
And there are also a few other options in case you're not really up for a burger. But honestly, I have never tried these so I can't comment.
Links: The Millenial Burger on Google Maps & their official website
Haute Pepper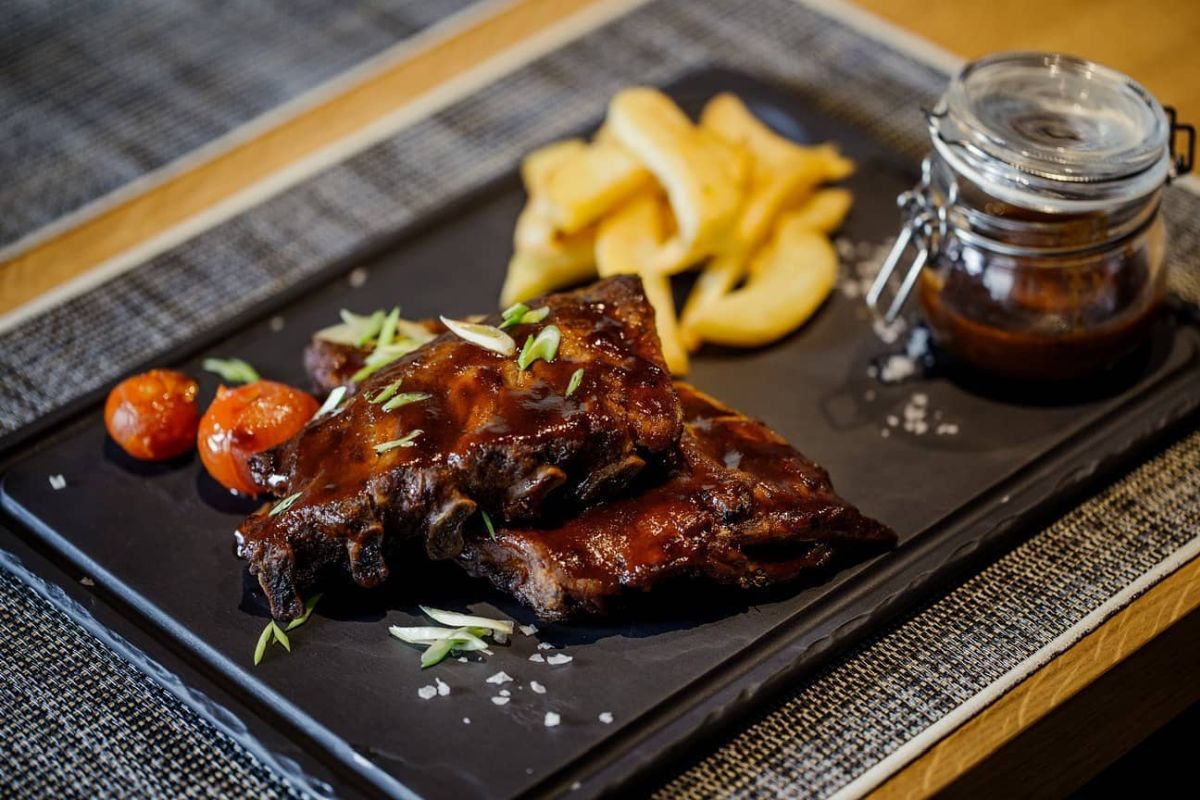 Last but not least, we have this restaurant which is my go-to place for delicious ribs. They have plenty of other options too (the pasta is really good, for example), but the ribs are really special.
It's located in the heart of the city and prices have gone up a bit lately, but it's still acceptable, especially since the food is so good. Definitely put it on your list – for example, if you spend two days in Bucharest.
Links: Haute Pepper on Google Maps & their Facebook page
Wrapping up
With various dishes, cuisines and approaches to cooking, the best Bucharest restaurants I have listed below answer a tourist's burning question: "Where to eat in Bucharest."
As I said already, I am sure that there are more amazing restaurants – the city is huge, after all – so if you know of any great one that I haven't listed above, let us all know by sharing your comments below.