If you're planning a weekend break in Bucharest, I have the perfect guide for you: a complete itinerary for visiting Romania's capital and spending two amazing days here.
The truth is that there are a ton of things to do and see in Bucharest, but if the time is tight, we have to make sure that you're checking out the most amazing attractions in the city (and eating the best food).
So let's not waste a single second and jump straight into our weekend break itinerary for Bucharest!
Where to stay for a perfect weekend break in Bucharest?
Since most of the activities we'll be performing over this weekend are close to the city center, it's best to find a place in the area.
There are plenty of AirBnbs you can find at decent prices, but if you prefer a traditional hotel (which might come cheaper), these are my top recommendations:
This is a 4-star hotel that is a bit more expensive, but offers a lot for the money, including a premium location (near the Cismigiu gardens and within walking distance to most of the recommended places below).
Check out the photo below to see how a twin room would look like: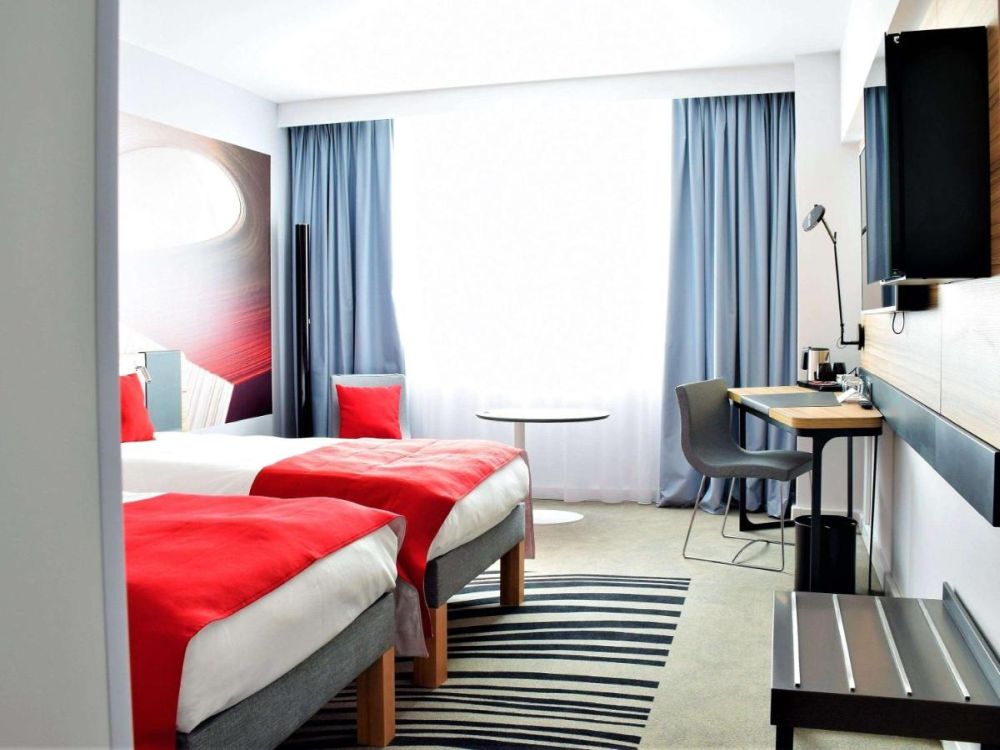 2. Liad Hotel: Best budget option
This hotel offers cheaper accommodation, but great quality rooms and also premium location. A better choice if you want to save some money on accommodation.
The hotels still looks good, with nice rooms, as you can see below (double room in the photo):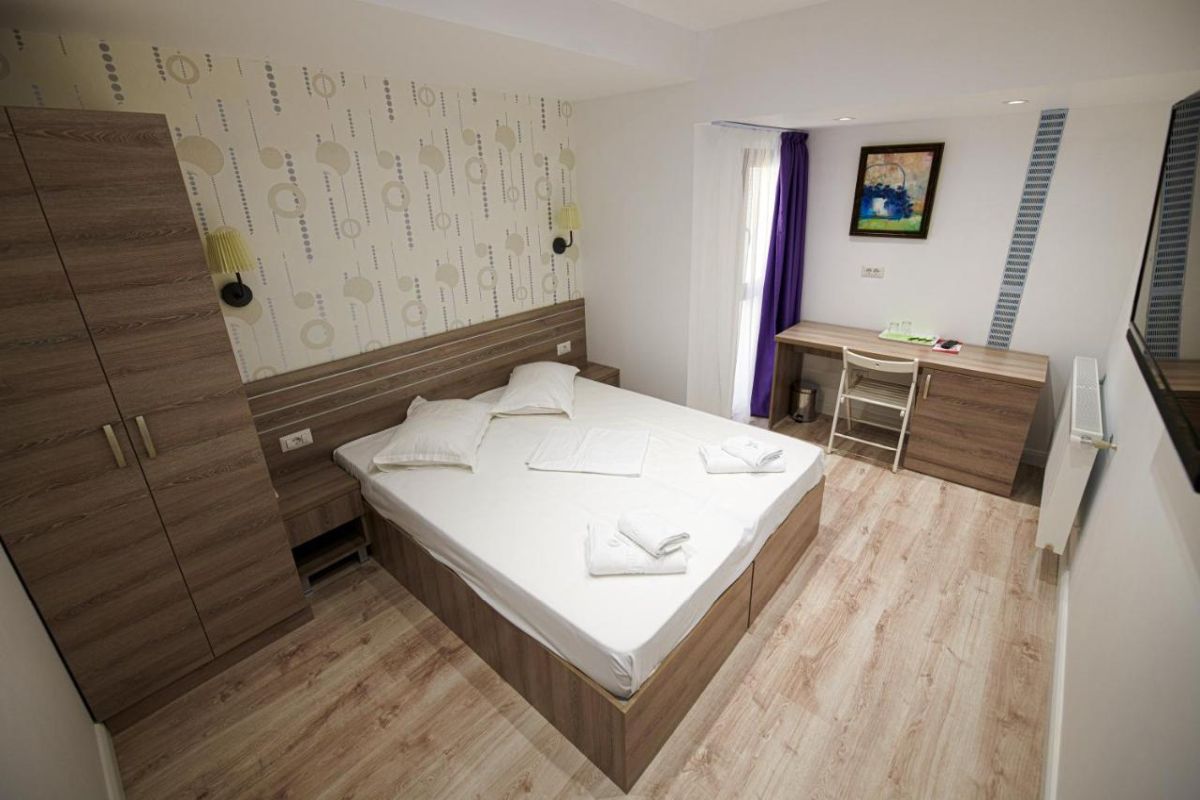 If you want to check out even more options, I have an article dedicated to helping you find the best hotels close to Bucharest's Old Town.
With these in mind, let's see how to spend 2 amazing days in Bucharest over the weekend.
Bucharest itinerary: DAY 1
1. Start your day in the Old Town
What better way to start your day, than with a great coffee, surrounded by amazing architecture, in the heart of the city?
Even if you don't like coffee, visiting Bucharest's Old Town area is the first thing you should do.
IMPORTANT: While you're grabbing breakfast at one of the best pubs in the area, prepare for your second day in the city. You need to make a mandatory reservation to visit the Palace of the Parliament. Get a "skip the line" ticket online – and do it now, to make sure you don't forget it!
Back to the first thing to do in the morning, there are plenty of restaurants and small pastry shops to choose in the Old Town. Really, just pick any and you'll be just fine.
Or choose Scovergaria Micai (here on the map) and try some traditional pastries – scovergi or cococi.
You'll love it – as the image below of just a fraction of what you can get there shows:
After waking up your senses, you can start exploring more of the Old Town.
The architecture is amazing, there are plenty of statues and structures to discover here, buildings are impressive, and the place is a great area of promenade.
Make sure to see the Stravopoles church while there, and go through the Vilacrosse passage – two of the main attractions in the old town. You can read my full guide to Bucharest's Old Town here.
Time spent here: 1 hour (without breakfast/coffee)
2. Visit the National Museum of Romanian History in Bucharest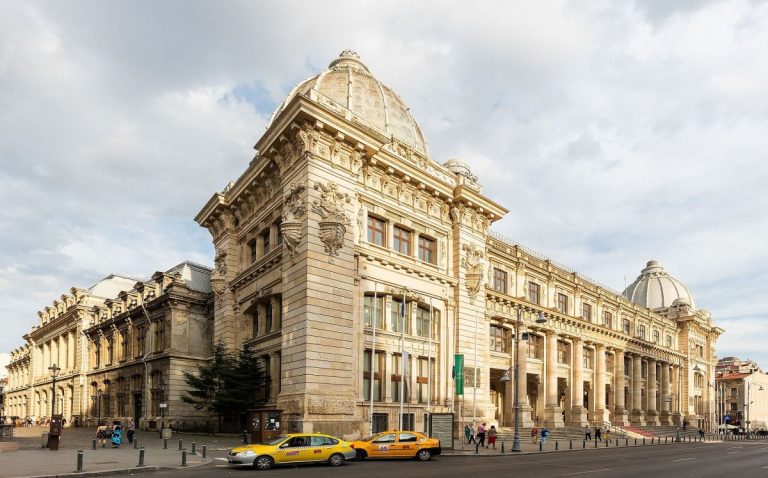 An 8-minute walk from the Old Town will take you to the National Museum of Romanian History.
It is one of the most beautiful museums in the country, so rich in information regarding the history of Romania.
You'll also find mockups and prototypes, historical discoveries and permanently projected historical presentations played in some of these rooms, which can give you a more dynamic perspective.
When I visited, there were several war uniforms and nobleperson clothes, hats and helmets available for visitors to try on and take photos with – so make sure to use that for some fun Instagram photos.
Some of them were children-sized, so the entire family can have fun while learning a bit about Romania's history.
Time spent here: 2 hours.
3. Have a fancy experience at the National Museum of Art of Romania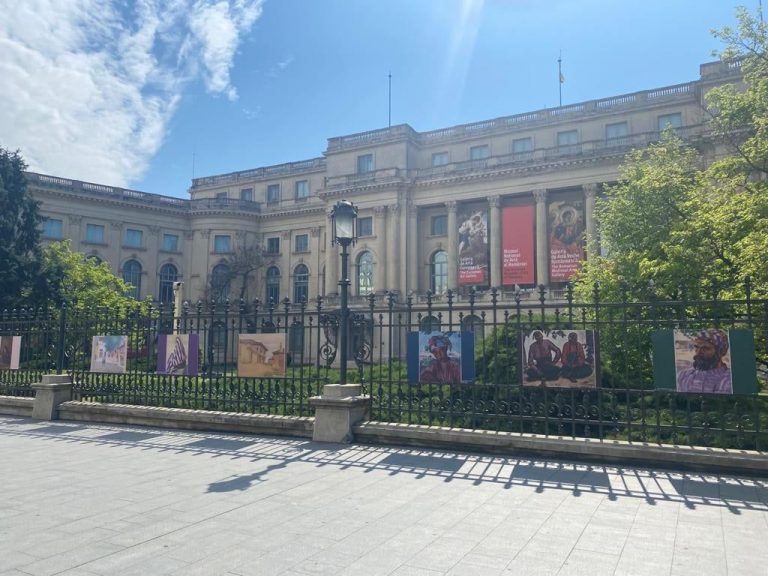 After getting your brain bombarded with historical information, take a fifteen-minute walk and have a mental cooldown until you get to the next destination: The National Museum of Art in Romania.
I don't think anyone could argue the fact that this is the most important art museum in Romania and a must visit when here.
Hosted by the Royal Palace of Bucharest, the National Museum of Art is an encyclopedic structure where you can see collections and pieces of Romanian, Oriental and European art.
This museum hosts some of the most representative objects of medieval and modern Romanian art, and visiting it is a perfect way to explore Romanian visual arts.
Besides, the National Museum of Art of Romania consists of several art galleries plus the historical spaces and rooms of the royal palace.
Everything looks very stylish, and I promise you will get a really fancy, elegant vibe during your visit. You'll find that luxuriant "je ne sais qoui" in this particular museum, that feeling that will make this an unforgettable experience!
Time spent here: 1.5 hours.
4. Enjoy lunch near the Romanian Athenaeum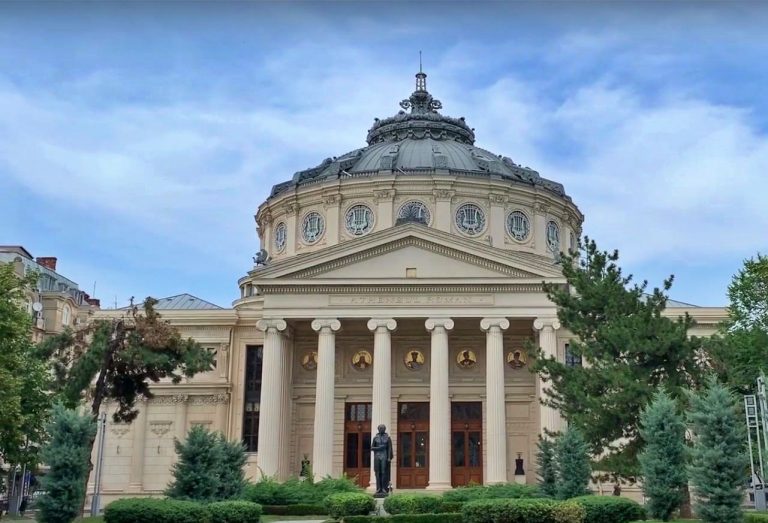 Another must-see building which is just some 10 minutes of walking away from the Museum of National arts is the Athenaeum.
While getting inside for an unforgettable opera or classical music concert would be ideal – or at least to see the neoclassical architecture inside, you will do just fine by getting past this building. Take photos to remember it in its entire glory – it's super impressive!
And we'll have a longer break here: time for lunch and some rest!
For the former, I recommend La Mama, which is really close to the Athenaeum. Click here for the exact location on Google maps.
There you can enjoy some traditional Romanian food: huge portions, cooked to perfection and at reasonable prices. Try a local wine or at least a local beer and take your time to recharge your batteries.
Time spent here: 2 hours.
5. Enjoy a romantic sunset in Herastru Park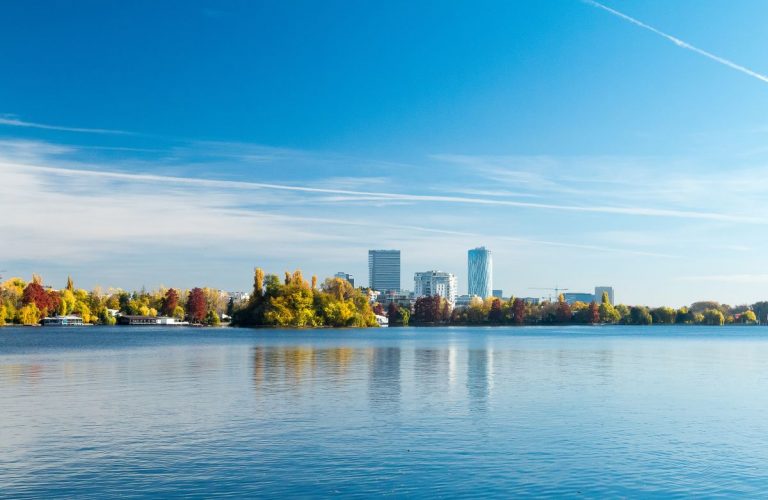 What better way to finish your day, after all the visiting and discoveries, than connecting with nature and enjoying a relaxing, colorful and inspiring sunset?
Spend a wonderful afternoon in Herastrau Park! This is the largest park in the city, and one of the most beloved places for both the locals and the visitors.
With over 187ha of green space, Herastrau is an oasis of silence and fresh air for meditation and inspiration. There are also plenty of activities taking place there and if you're going for a weekend break in Bucharest, there are higher chances of a live event taking place.
If not, several species of trees, flowers and vegetation can be observed, whereas spaces are organized in charming themes such as Japanese Garden and Roses Island.
If you're not here after the closing hours of the museum, you MUST also visit the National Village Museum "Dimitrie Gusti", a fascinating Romanian institution on the shore of Herastrau lake.
Traditional clothing from every region of the country is exposed here, along with traditional architecture styles, objects and historical lifestyle information from the entire Romanian space.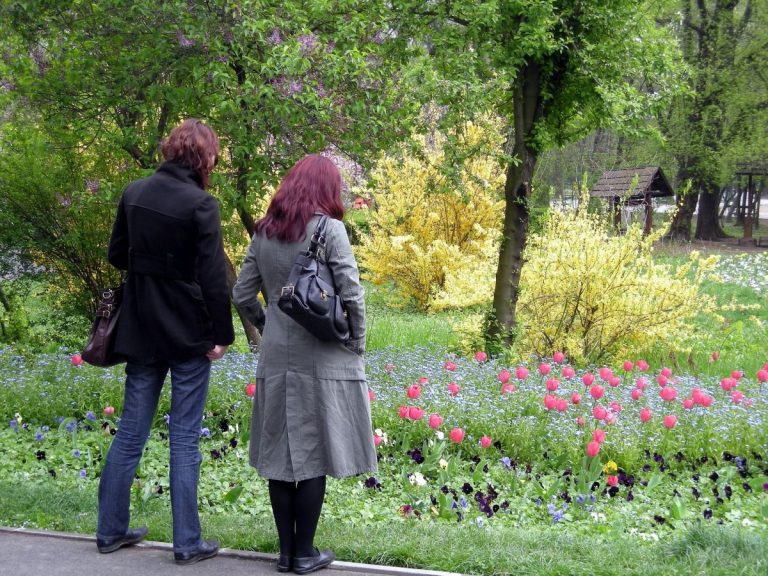 Last but not least, the mesmerizing sunset I was talking about can best be enjoyed from Herastrau Lake, where the light beautifully reflects through the water in colorful shades as the sun goes down.
There are plenty of restaurants in the park, so choose one for a perfect dinner!
You can also rent a hydro-bike, boat or ship tour, to get closer to the nature and water energy. A great recreative activity to end your day with.
Bonus tip: Have a six-minute walk from Herastru Park to the Arc of Triumph on your way home.
Climb the stairs towards the top of the beautiful structure – which is a symbol of the capital of Romania – and you will get a stunning panoramic of Bucharest from this point.
You can take this picture as a free souvenir from Romania and rock it on Instagram!
Time spent here: 3 hours+
Bucharest Itinerary: DAY 2
1. Get your history pill with a visit of the Palace of Parliament Bucharest
Starting the second day strong, I recommend visiting the Palace of Parliament as the first objective on your list. In the morning, more exactly.
Your mind is fresh and rested after last night's sleep, and you can focus on getting the most out of this cultural, diplomatic tour of one of the largest buildings in Europe.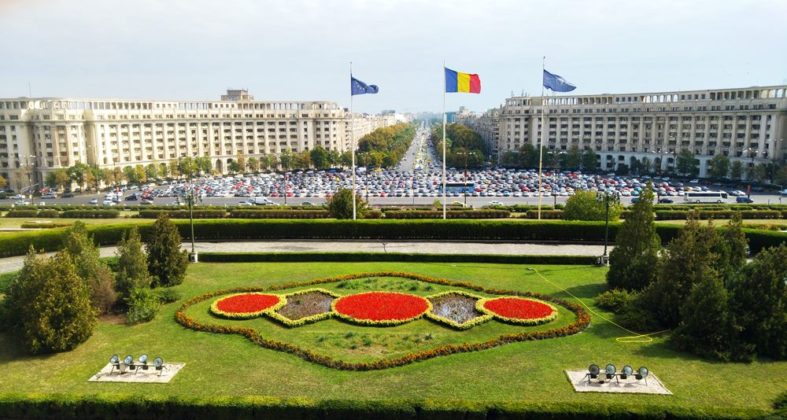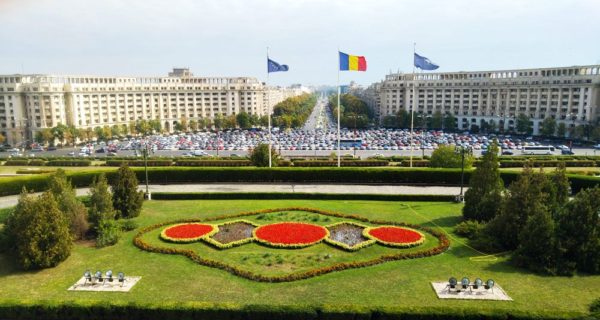 It is a grandiose building, with amazing architecture and structure, and with a rich history.
Plus, it is worth mentioning that this is classified, by the World Records Academy, as the second largest administrative building in the world after the Pentagon, and the heaviest building in the world, with 1 million cubic meters of marble, 700.000 tons of steel and bronze, and 3.500 tons of crystal.
Impressive? Yeah, felt the same when I first found out. I have a dedicated article to visiting the Palace of Parliament – make sure to check it out!
Don't forget to make a reservation first – this has to be done before visiting. I recommend getting a "Skip the line" ticket online – the easiest way to approach this.
Also, don't forget your passport at home! It will be needed to enter the Palace of the Parliament.
Time spent here: 1.5 – 2 hours
2. Connect with nature at Cismigiu Gardens
After the hours you spend inside the Palace of Parliament, I'm sure you'll need some source of fresh air to put your thoughts in order and get ready for the next destination.
The best place for this transition between culture and nature is another park!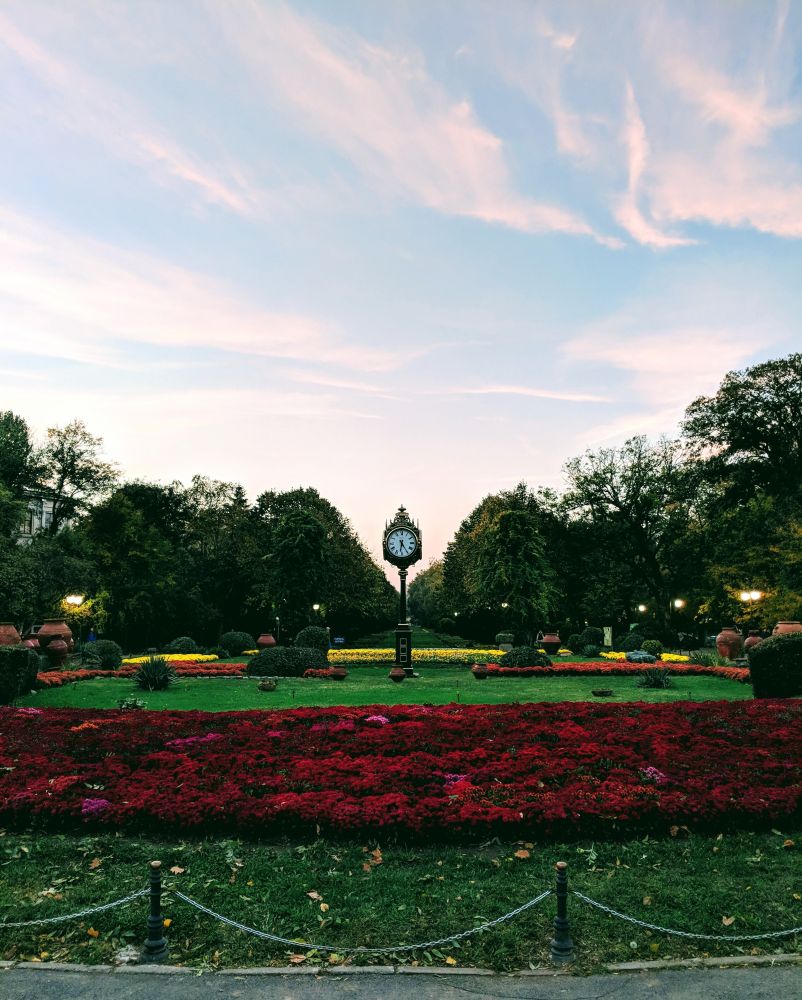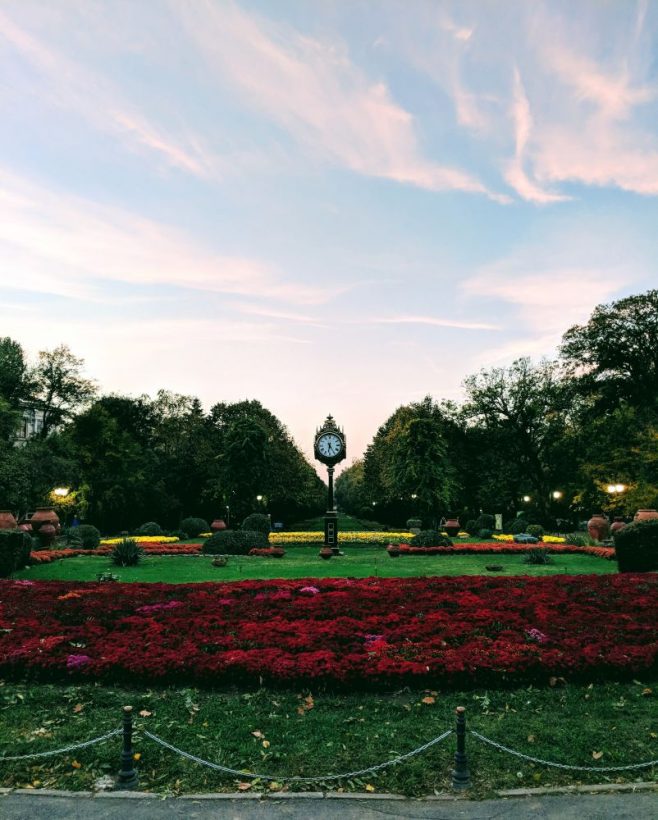 The Cismigiu gardens aka Cismigiu park is probably the best known park in Bucharest and it's just some 15 minutes of walking away from the Palace of Parliament.
You can still grab an Uber to it, or hop in a metro from Unirii square to Izvor station. Read my guide to Bucharest's public transport system here.
It has a classical touch of English-style park, with a rich history, and it is filled with structures of cultural and aesthetical importance such as busts of Romanian personalities, monuments and remarkable floral arrangements.
It wasn't in great condition when I last visited it, but I know that they've been working on improving it over the years, with recent renovation work done in 2023, so it should be in much better shape now.
If you didn't do it the day before in Herastru, you have another chance to rent a hydro-bike and enjoy an adventure on the surface of the water.
Or you can just drink a coffe, a natural juice or whatever at the Monte Carlo restaurant, beautifully located on the island on the Cismigiu Lake.
Time spent here: 1 hour
3. Visit a bookstore
Wait… what? Is that a thing in Romania or Bucharest?
Well… not necessarily, but you still have to do it. Because I am talking about the amazing Carturesti, a bookstore like no other.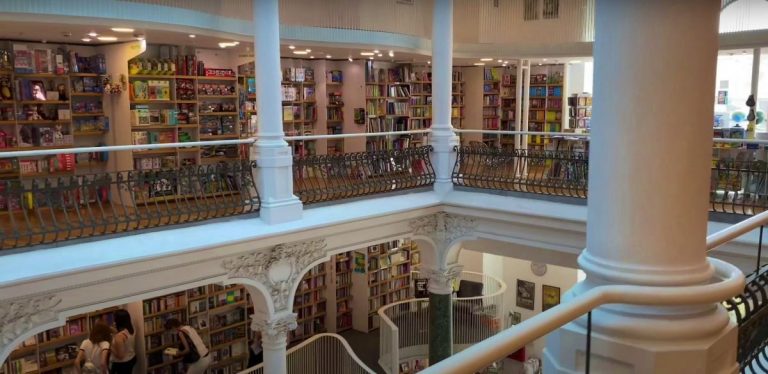 Located on the Lipscani street back in the old town, Carturesti Carusel is one of the most amazing bookstores you will ever see – huge, beautiful (and with more than books on sale).
It's great to get lost in the huge building, check out the titles available – but also souvenirs and maybe even get a tea there – and also take some great photos to wow your Instagram followers. Trust me – it's a place you definitely have to visit.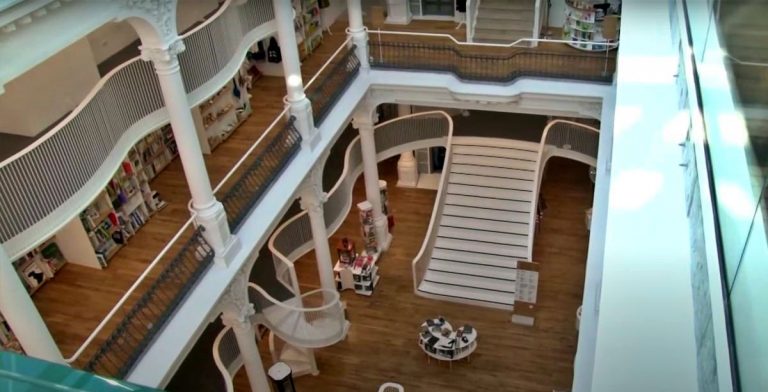 Time spent here: 1 hour
4. Grab lunch at Caru' cu Bere / Hanul Lui Manuc
Since we're back in the Old Town area, we have to take advantage of some more delicious local cuisine. And the best places for that are either Caru cu Bere or Hanul Lui Manuc.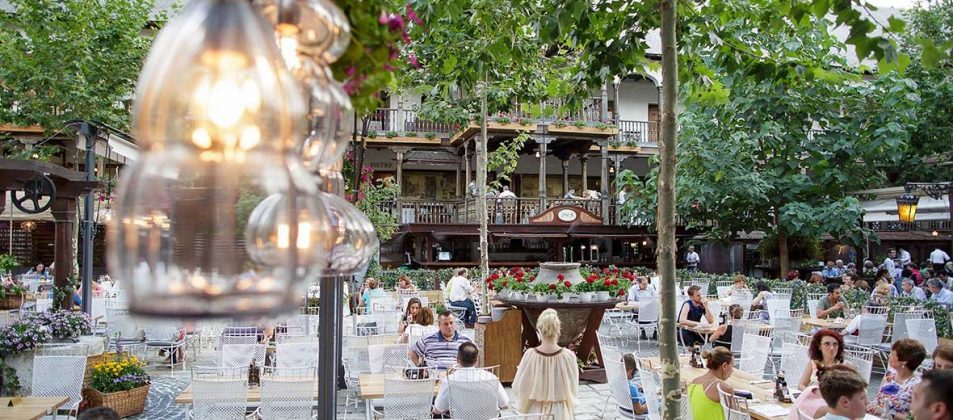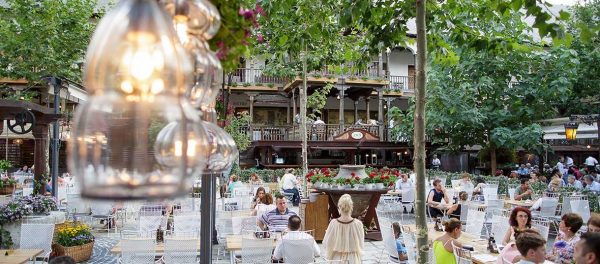 I would recommend the latter if the weather is nice (so that you can sit in the beautiful outdoors area as seen above) or the former otherwise.
Either way, the food is absolutely delicious, the architecture of the buildings itself is amazing and the prices – despite the fact that these two are renowned, tourist magnets, are more than reasonable.
And once you're done, to burn those calories, make sure to take a short walk down to Bulevardul Unirii and check out the phenomenal Piata Unirii fountains aka the singing Fountains.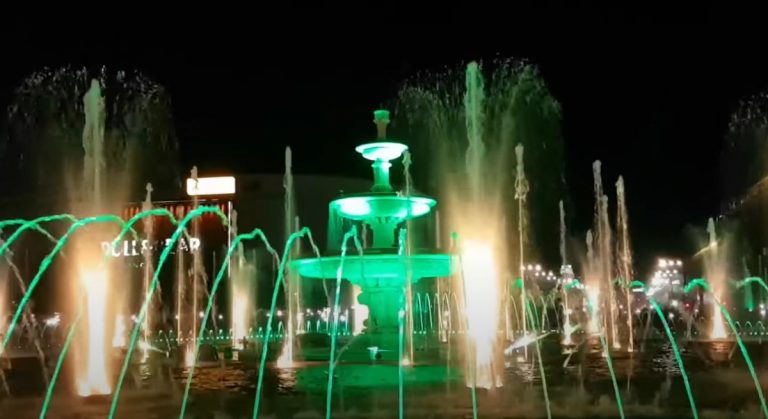 It's true that the whole thing looks better after it gets dark and the lights are turned on and the music shows begin, but even during the day it's a spectacle!
Time spent here: 2 hours
5. End the day with the fresh air of a walk in the Botanical Garden
The last evening spent in your city break is usually when that moment appears. That
certain moment of melancholy, when you know it's almost time to go back home and you're going to miss the free time, the inspiration and beauty of traveling.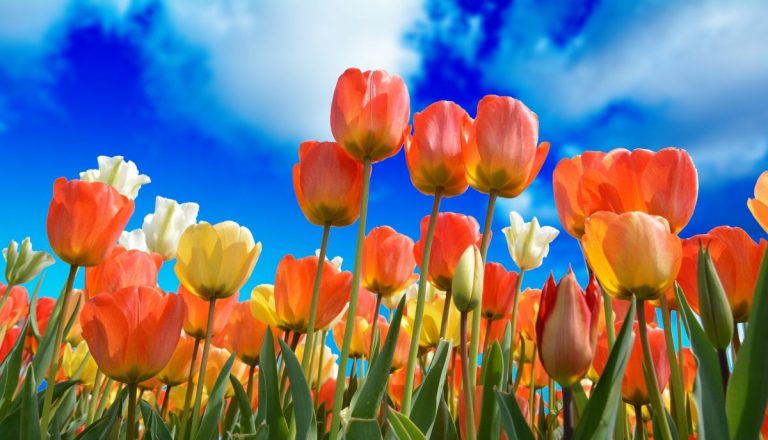 This is when you need an experience that creates beautiful memories, one that will leave you with that sweet taste of a nice vacation which filled you with energy and good vibes until your next trip.
The Botanical Garden is the perfect place to create those memories.
A walk through the Botanical Garden is a silent, meditative journey through green spaces filled with various species and decorations from flowers, trees and other forms of vegetation.
It also contains a botanical museum and several exposition greenhouses usually open for visitors – but it all depends on when you visit.
Make sure that you have good space orientation, or at least a functional GPS map with you.
The garden is literally huge, and there's a good chance you'll get lost through the beautiful trees and roses.
And you can round up your day with a visit to the nearby AFI Cotroceni Mall, one of the biggest and best known malls in Bucharest, where you can do some last minute shopping, grab some souvenirs or enjoy a delicious dinner.
Time spent here: 2 hours+
Related: If you have more days to spend in the country, make sure to check out my 10 days in Romania Itinerary.
How to get the most out of your weekend break in Bucharest
We're talking about an escapade, and in such vacations not only do we want to visit and explore, but also to free our minds, disconnect from quotidian life and re-connect to our own thoughts.
Therefore, in order to make the most out of the limited time we have on hand, I have two golden rules for a perfect city break in Bucharest (and basically anywere):
Rule #1: Never plan on more than five activities/destinations per day
Otherwise, frustration may intervene. You may need or want to spend more time than planned for a single touristic destination, and this would shorten the time reserved for the others.
Traffic or crowded queues will certainly contribute to this phenomenon – and Bucharest is one crowded city where you can get stuck in traffic easily!
Five is an ideal and realistic number of destinations for one day: enough to keep you active, engaged and not feeling your day was too empty; but also not too busy to get you agitated or pressed by time.
You want to visit and take your time to make beautiful memories, not to have a running marathon to destinations just so you check some points on a list.
Rule #2: Make your city break a balanced blend of nature, culture and entertainment
And Bucharest is a perfect destination for this! As I already said, a city break is a vacation and an escapade of the body and of the mind as well.
You should explore, visit and discover, but also take your time to relax and have a great time with whomever you're visiting – or alone time.
So, planning your two amazing days with this in mind would be a great idea – for me, it always is, certainly!
While visiting museums, theaters and popular cultural/historical destinations is a must, also make sure you include recreative activities and visits in your plan. And times to catch a breath and recharge!
With a population over 1.8 million and a 228km² surface, the capital of Romania is a huge destination that you can explore.
Sure, there are plenty of museums to visit, amazing buildings and architecture to see, clubs and aquaparks to enjoy; but I though I'd give you a different and unique perspective of what you can do in Bucharest for a memorable weekend.
In general, city breaks are not necessarily my favorite types of vacations as you usually end up on the run, from one "must see" thing to another.
I usually prefer spending at least several days in places I visit, to truly have time to take it all in, slowly. But we don't always have that amount of days to visit – and a weekend break is better than no travel at all!
Conclusion
Bucharest is extremely active and "alive" day and night. All the activities I recommended so far are for the daytime, but Bucharest is also known for the nightlife and popular clubs.
Entertainment reaches maximum levels in the capital, and festivals, stand-up shows, theatre plays or musical events are likely to be organized all year-round.
Watch out for these cultural and artistical manifestations if they're from your area of interest, because these would be some amazing bonus recommendations for you in Bucharest, depending on when you're visiting!
That being said, I honestly hope that you will spend 2 amazing days in Bucharest with the weekend break itinerary that I created for you.
Do not hesitate to personalize it according to your own preferences, but keep in mind that you only have two days and you'll want to get the most and the best out of your stay in the capital of Romania. Enjoy your weekend in Bucharest!