The Old Town in Bucharest is a walkable area in the heart of the city. This is where you have some of the best restaurants & bars in Bucharest, as well as some of the most important attractions the city has to offer.
Today I want to focus on this important part of the city – probably the one that all tourists will visit (and for all the right reasons!)
No matter if you're in Bucharest alone, with a group of friends looking to party or with your family, the Old Town area is where you need to be.
Apart from the fact that some of the most important things to do in Bucharest are located here, many of the other attractions – like the Palace of the Parliament – are just minutes of walking from Old Town Bucharest.
Where to stay in Bucharest's Old Town?
If you want to be in the middle of it all, then booking a hotel room in the Old town area is the best choice.
Be warned though that in most cases, it might be a bit noisier than you're used to, thanks to all those pubs and bars and constant traffic.
Your best choice would be, therefore, to book a stay within walking distance to the Old Town, but in a more silent area, so that you actually get some sleep.
Go for the Continental Forum hotel which is several minutes of walking away from the Old Town, so it's in a more silent area (but still close to Bucharest's Old Town) and also the prices for a room are decent.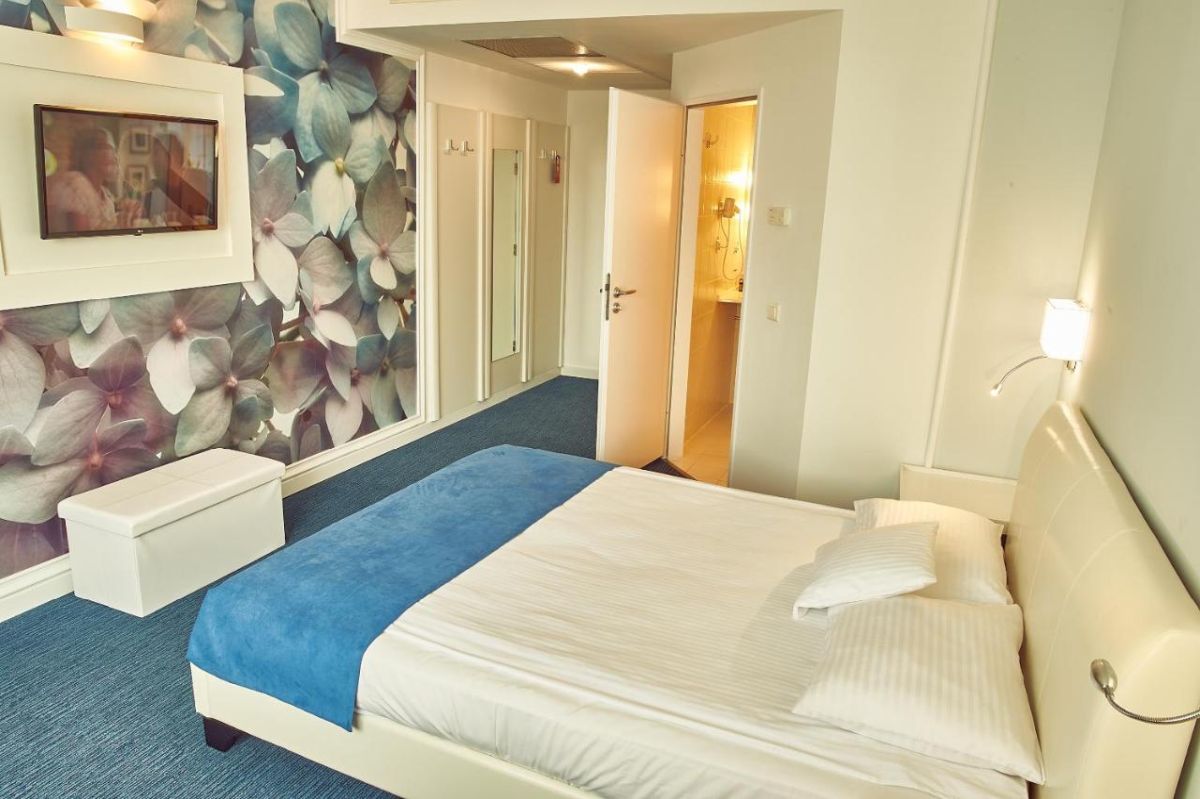 I wrote an entire article recommending great hotels near the city center, so make sure to check it out before deciding.
Bucharest Old Town: Best Things to See & Do
Now that we've got accommodation out of the way, let's get to the touristy part of the article and the awesome things to see and do in the area.
Since the area itself is pretty small, you can easily walk around from one place to another and, unless drinking and/or eating are involved, you can cover it all in half a day.
A solid alternative would be to book a 2.5 hours tour of the old town here. You will have your own guide and learn more about the history of the place, while exploring all the main attractions in the area.
If you want to do it yourself, here are the best things to see in Bucharest's Old town:
1. Stavropoleos Monastery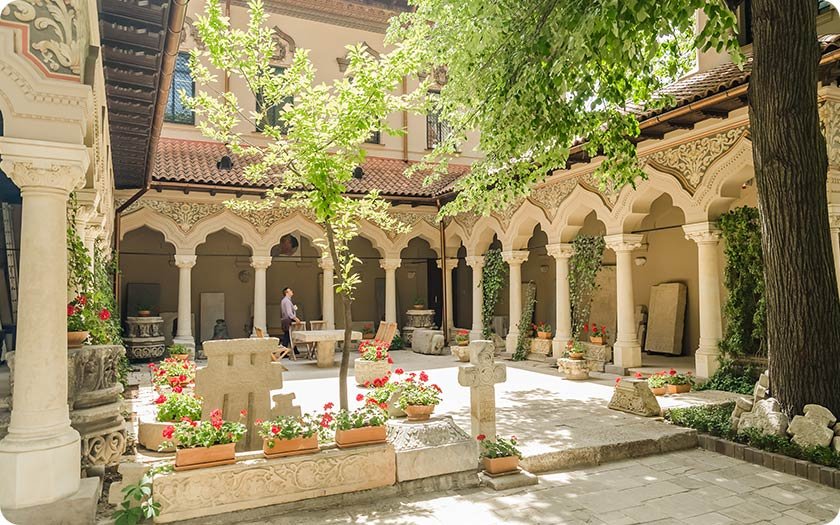 The Stavropoleos Monastery is one of the oldest and most beautiful churches in Bucharest. This little building, tucked in between bigger and newer constructions, is almost 300 years old and a must see when in Bucharest.
In addition to beautiful architectural styles and different frescos inside the building, you should definitely take a look at the backyard of the church. It's truly impressive and enlightening (see the photo above).
Plus, you will get a few moments of silence, right in the heart of Bucharest.
2. St. Demetrius Church
Moving forward, we can see the Orthodox church of St. Demetrius. This was originally built in the 15th century, but got destroyed by a massive fire.
It was completely rebuilt in the early 1800s and it is still standing today – an imposing piece of architecture right in the heart of the city.
3. Carturesti Carusel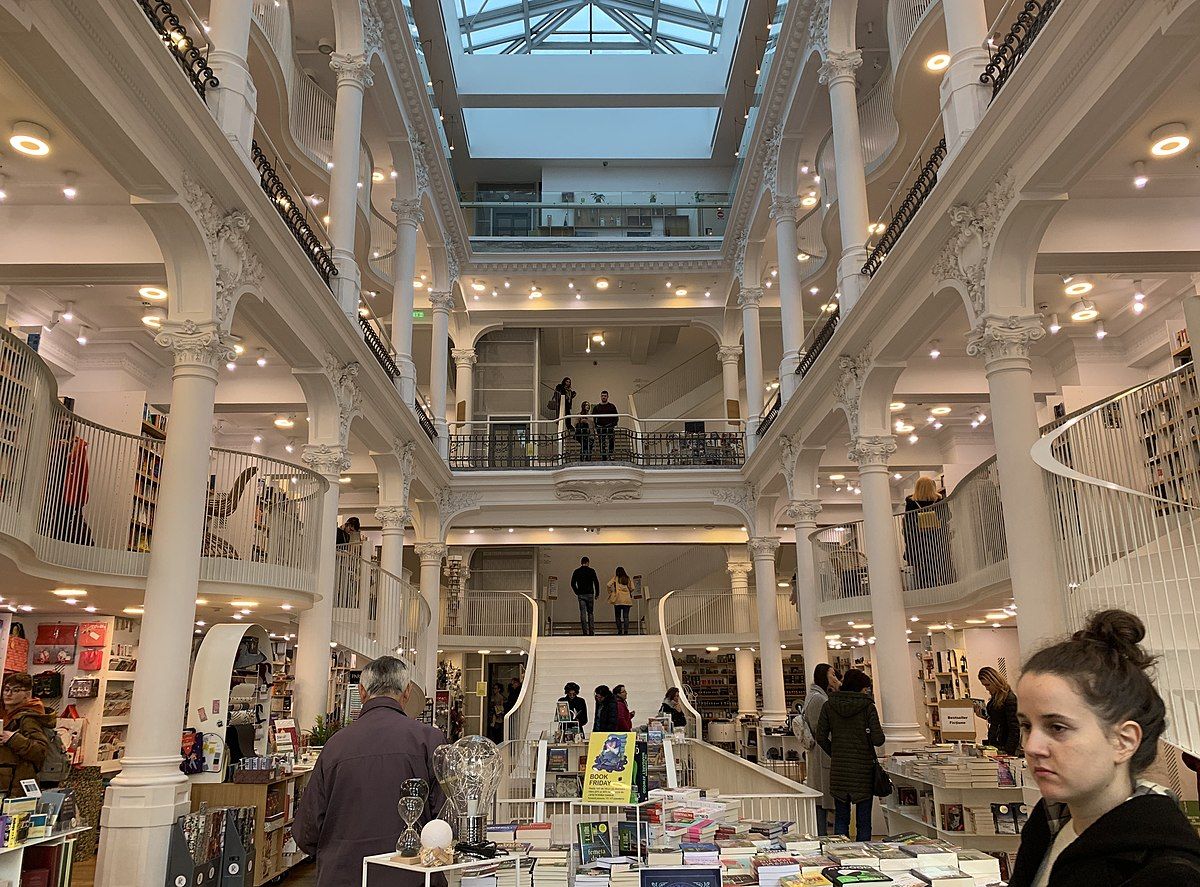 You don't see this type of recommendations in "to do lists," but here it is: a really unique and impressive bookstore that you really must visit, even if you're not interested in buying a book.
Carturesti Carusel is one of the most beautiful and interesting bookstores in the world. It opened in 2015 in an impressive building erected in the early 1900s.
The building was initially used as a bank headquarters for almost 40 years until 1948. After the communist regime collapsed, the building was abandoned.
The grandson of the first owner renovated the building in 2010 and then the Carturesti Bookstore opened there. It's like the palace of bookstores: a couple stories high and truly amazing, it is an impressive experience for all.
4. Walk through the Macca – Vilacrosse Passage
You can use this to enter (or exit) the old town area – or just visit it for a few minutes.
This is a fork-shaped passage with an impressive glass roof, filled with cafes, bars and small shops: all of them housed by impressive old buildings with amazing architecture.
Built around 1890, the passage and nearby buildings are one of the main attractions in the area.
Definitely worth taking a break there for drinking a coffee, people watching and maybe ordering a water pipe… because why not?
5. Visit the Museums in the Area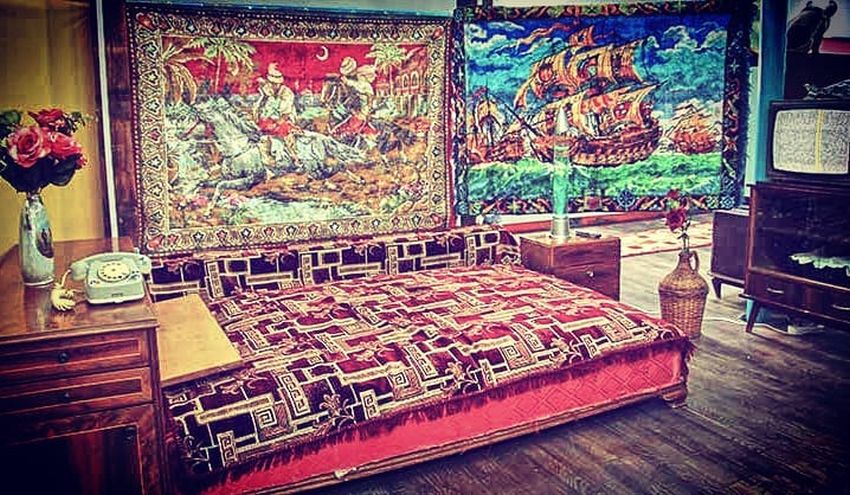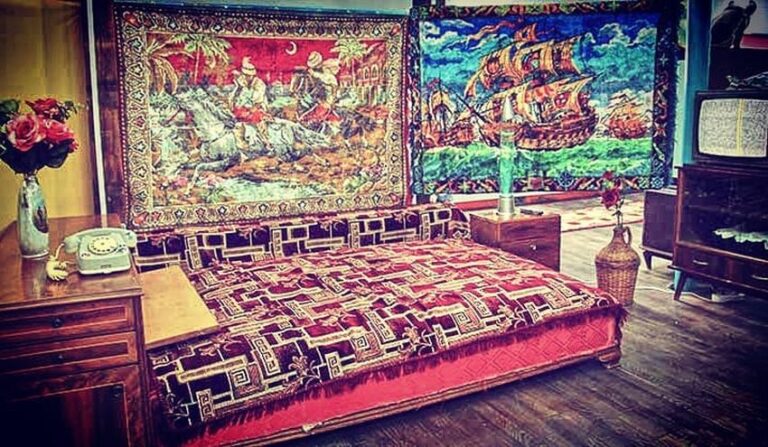 If you are a history geek and want to see and analyze different historical exhibits, you should definitely check out the museums in Bucharest's Old Town.
Starting with The National Museum of Romanian History and ending with the Museum of National Bank of Romania, there are plenty of places to go on a history-themed day. 
Also, don't forget to visit the Romanian Kitsch Museum – an amazing place presenting Romanian life in the communist era and shortly after.
Interesting for foreigners, a sad (or funny, depending on the person) trip back in time for Romanians.
6. Walk the streets at your own pace
As mentioned before, the Old Town area is pretty small and extremely walkable. You probably need less than 60 minutes to walk down all the narrow streets.
Check out the buildings – most of them at least a couple hundred years old – and enjoy the architecture.
Then simply pick one pub in the area and enjoy a break (or choose some of the best ones that I am recommending below)
Bucharest Old Town: Best Restaurants & Bars
Yes, visiting historical buildings, museums and other such places is pretty rewarding, but you can't do it all on an empty stomach, right? Especially not when Romania has such delicious food to offer.
And let me tell you something you might've not known already: Romanians do love to party and know how to do it!
The Old Town has some of the most popular and astonishing restaurants, bars and nightclubs in the city.
And you should definitely check them out – I am listing my favorites below – we'll start with the best restaurants in the area.
Caru' Cu Bere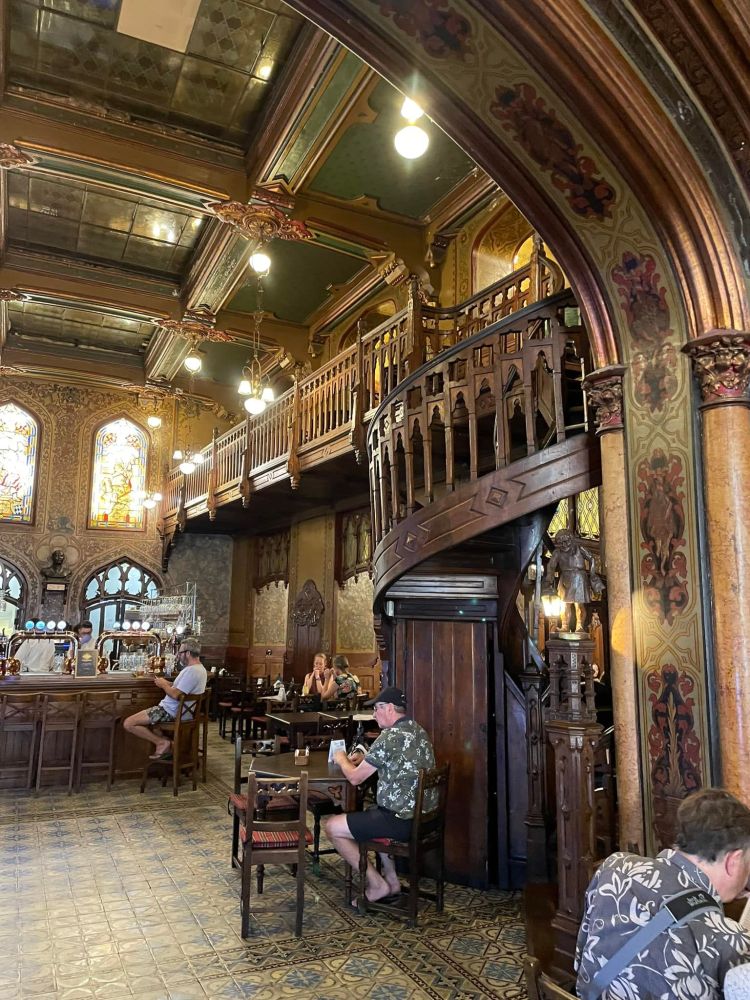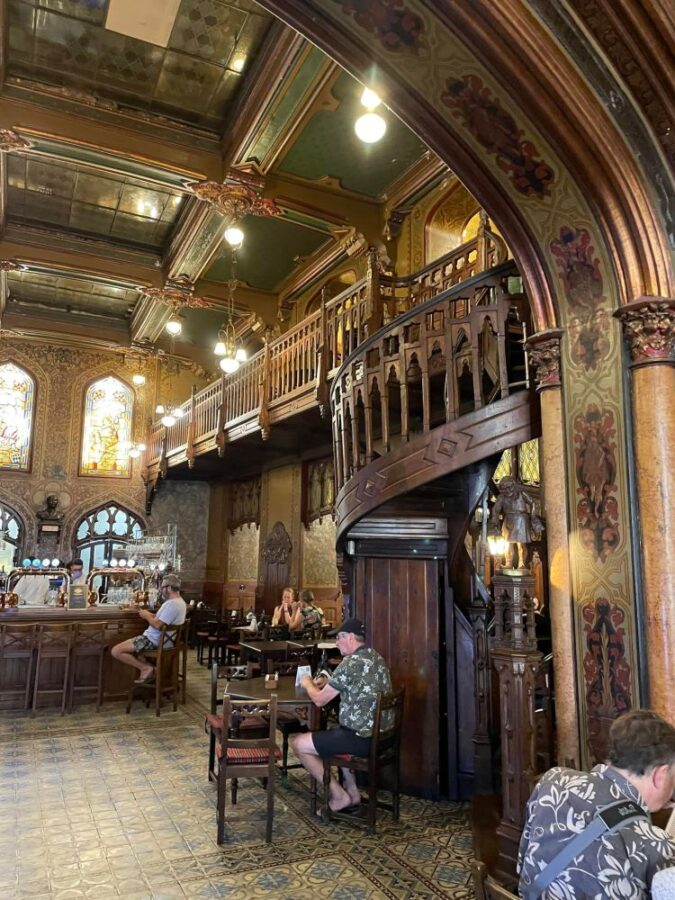 This is probably the best place to try some local beer and pair it up with a delicious meal.
Go for the Romanian-made Ursus or Timisoreana or try some of the astonishingly good craft beer they have on offer.
You can also try some national snacks and foods here, to help the beer flow better. From traditional things like mamaliga, mici (aka mititei), Romanian sausages and sarmale to a traditional soup served in a bowl made of bread… you have tons of amazing options here.
Best part? The prices are not too high!
Hanul lui Manuc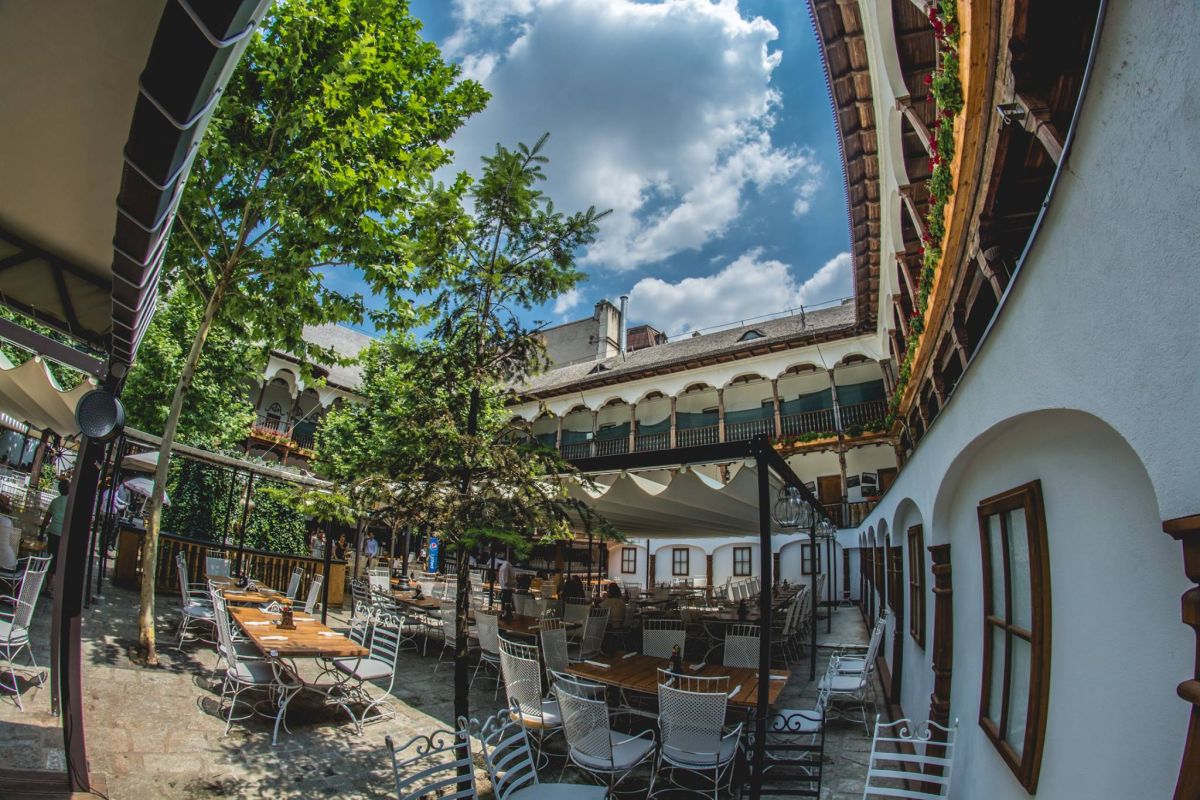 This is the oldest restaurant in town and it gives Hanu cu Bere a solid run for the #1 spot in the Old Town area. It is working since 1808 and is the place where the Treaty of Bucharest was signed.
You should definitely go there to try some traditional dishes. The best thing you can have there is "sarmale" and "mamaliga". The first one is some little cabbage rolls with meat and rice. They are heavenly good.
Plus, you get an amazing view at this place (especially if you visit during the warmer days when the garden is open).
Best idea would be to try all these restaurants recommended above, especially if you spend a weekend in Bucharest (or more days here). But you can get more great food at the recommendations below.
Now, when it comes to bars and pubs, you really have tons of options – from really cheap, party-all night type of clubs populated mainly by students to higher brow options.
You will have a great time no matter which ones you choose, but I recommend focusing on the following bars and clubs first.
Note: You can also book an Old Town Pub Crawl tour that will see you visit 4-5 great bars and pubs, meet new people and also get 1 drink in each place you visit. Pretty cool!
Private Hell Club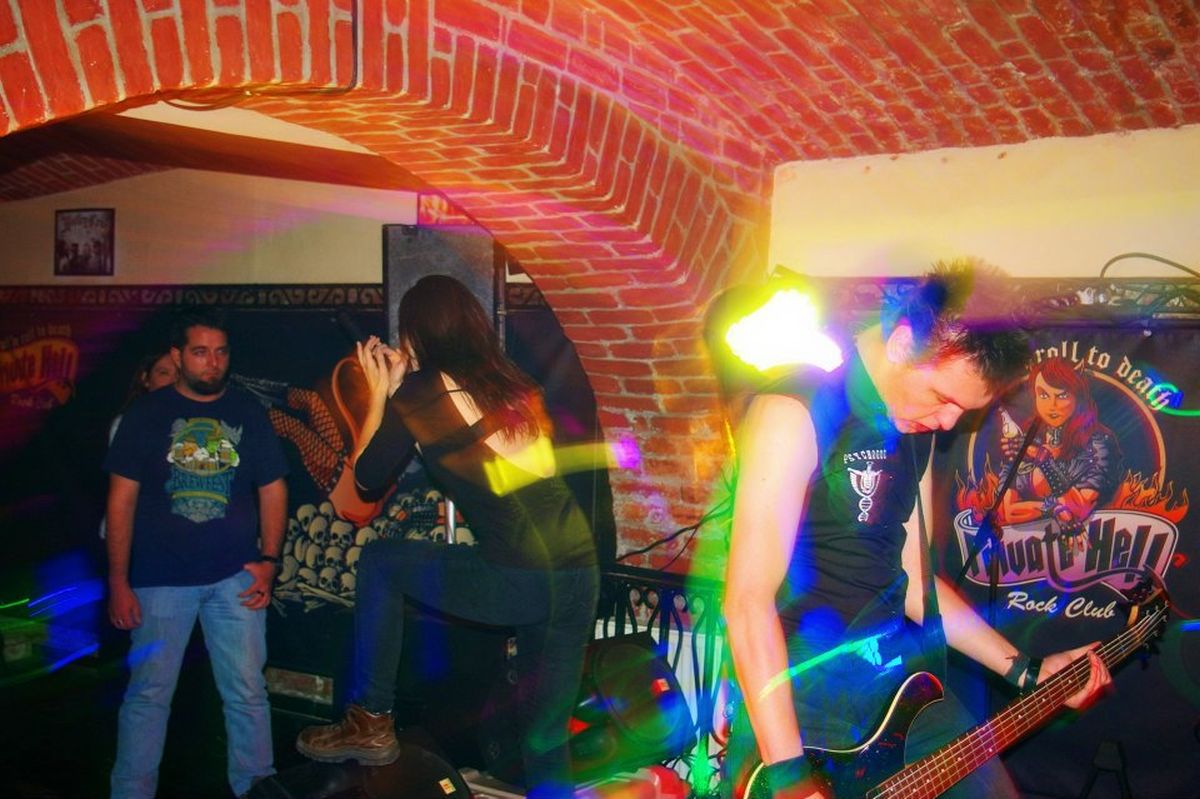 This is a perfect place for metalheads out there. Rock music, a great vibe and really cheap prices for beer and other beverages. A great place to visit!
Beluga Music & Cocktails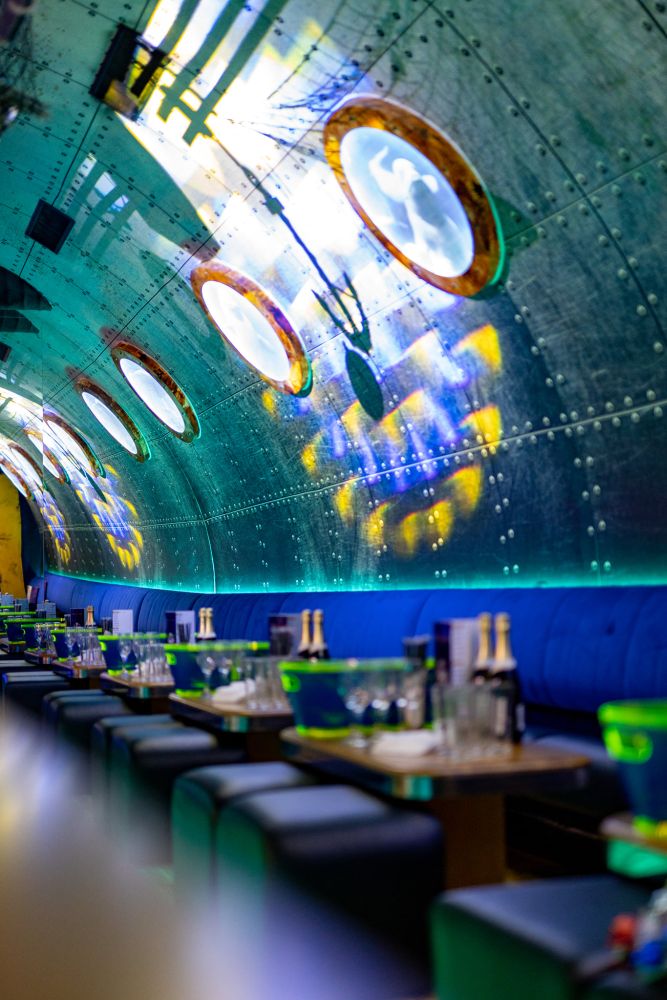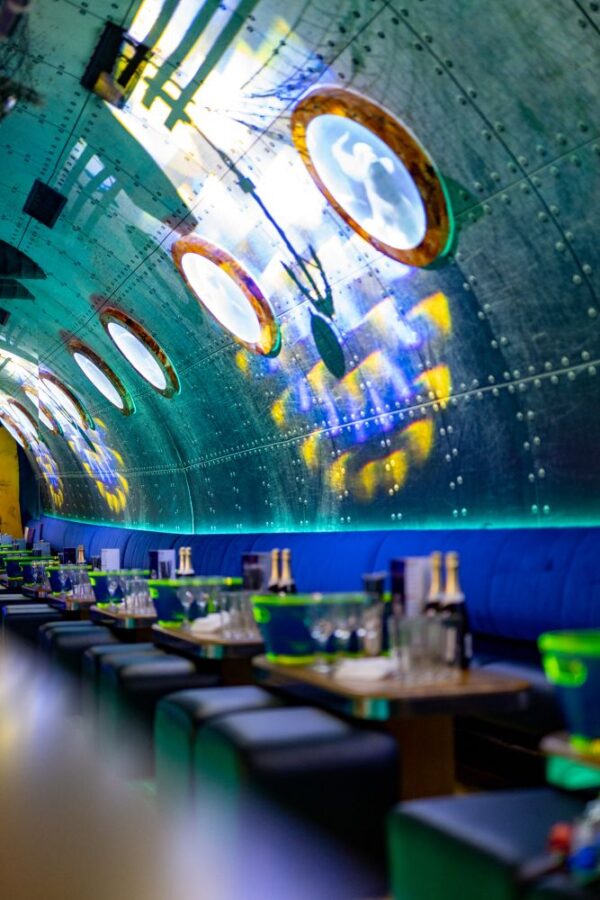 We're switching from rock music to your regular club music – DJing, popular artists in Romania and all sorts of events will keep you entertained at Beluga Music & Cocktails.
An amazing design is a big bonus of this place. It looks like you're in a massive submarine – or is it a huge ship?
I'd go for the former, but after 5 Daiquiris you'll feel like a pirate anyway and it will be difficult to decide.
One thing is clear though: this is one of the must visit clubs in Bucharest Old Town, so make sure to book a table and go there!
The Vintage Pub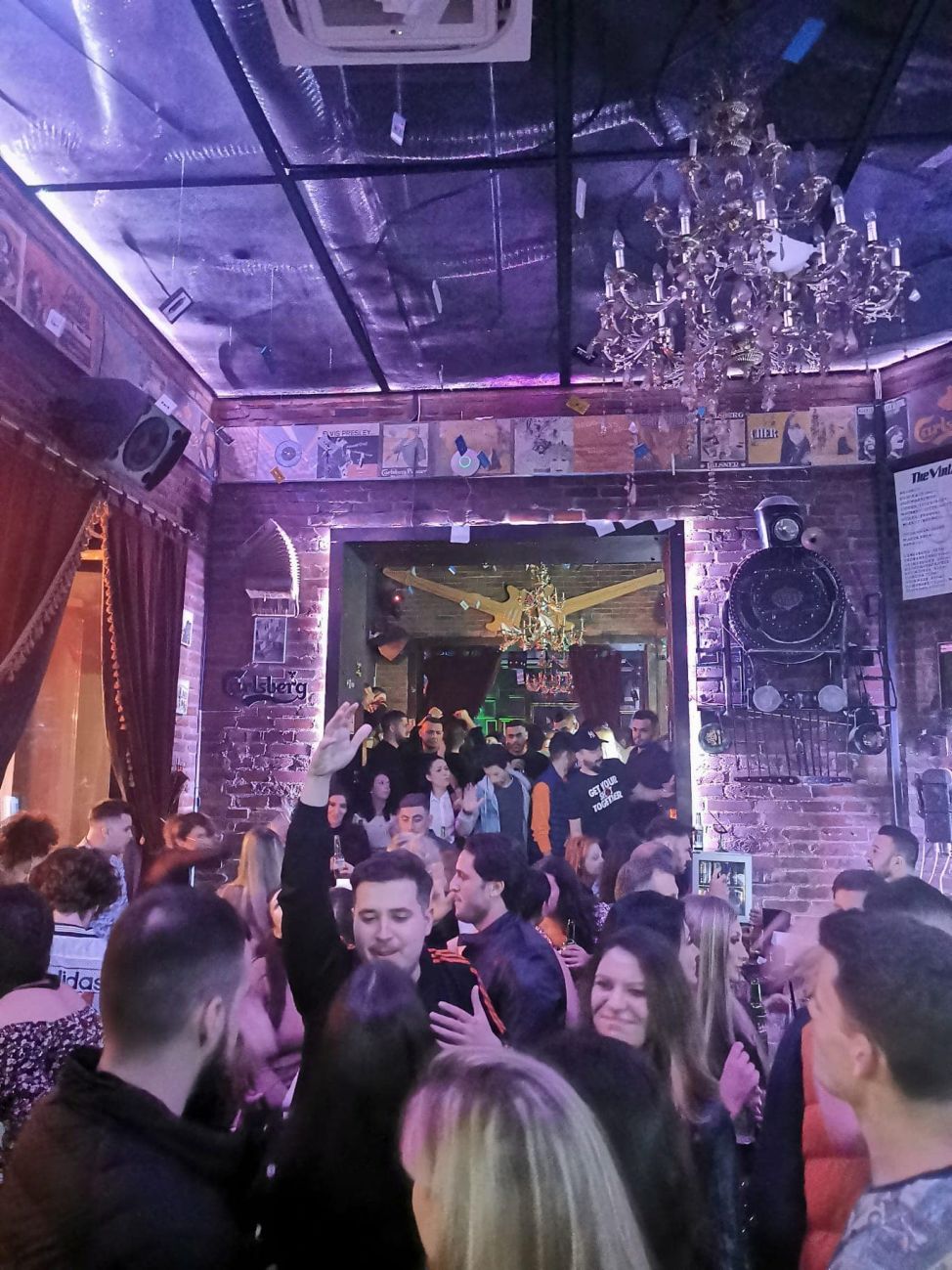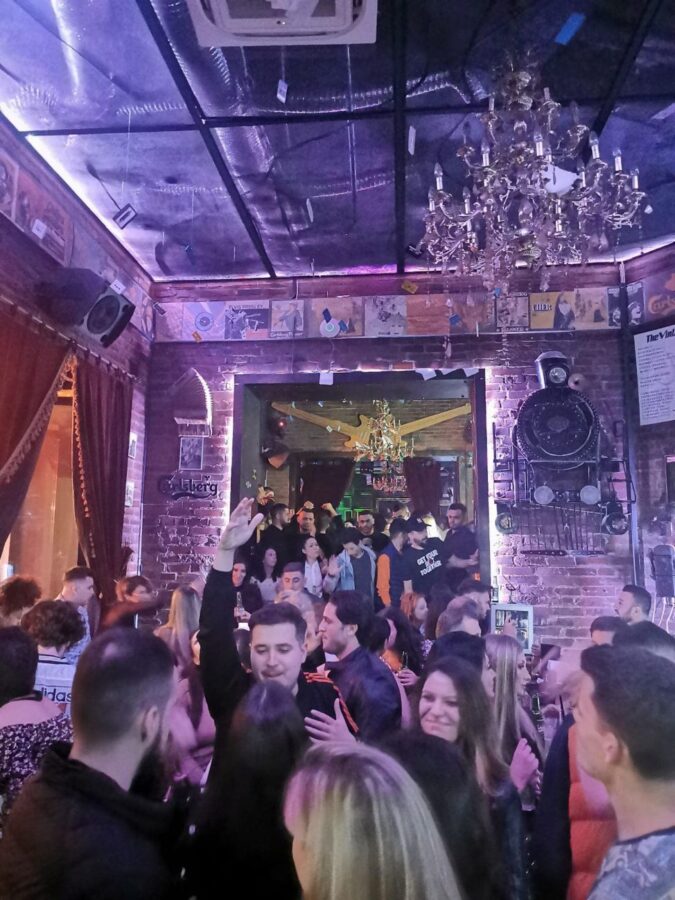 Paraphrasing Carlsberg, they describe themselves as "Probably the best place to party." And they definitely stay true to this quote!
While a bit on a smaller side and always crowded, you always have great entertainment there.
Lots of people partying and having fun, good drinks and a heap, cozy décor – all the ingredients you need for a memorable night in Bucharest.
The Vintage Pub is one of the oldest clubs in the city and even though it's no longer as stellar as it was in its prime days, it's still worth a visit.
Nomad Skybar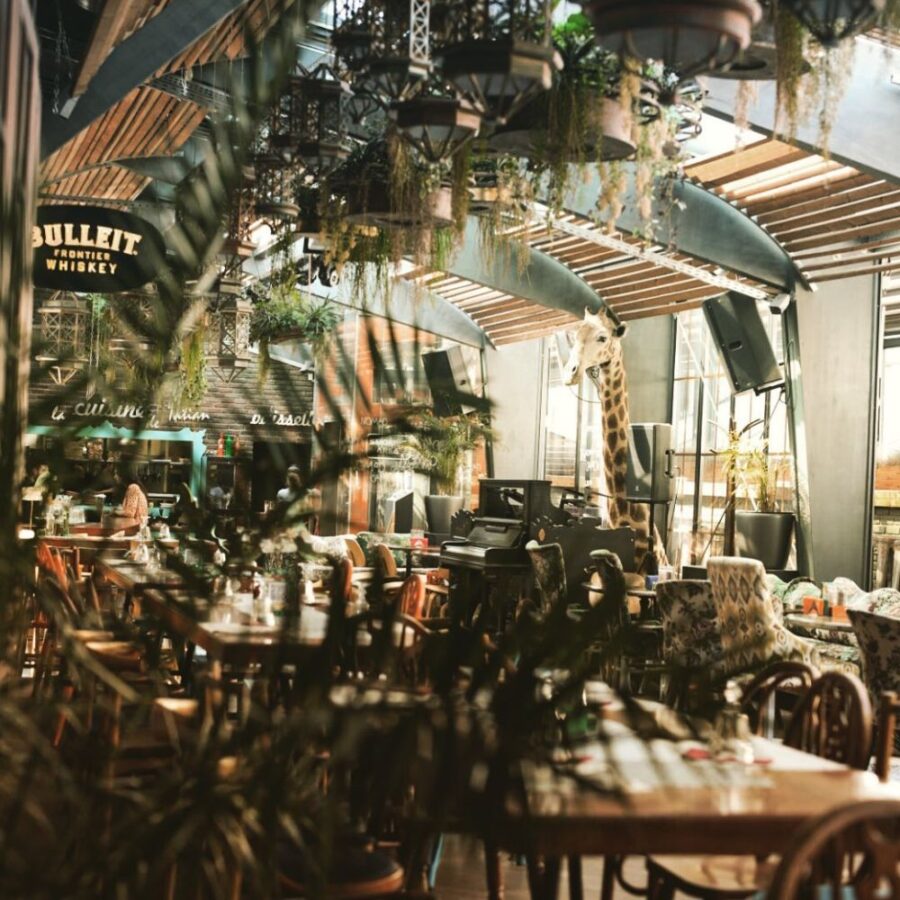 I intentionally left the best for last. If you can only visit one place for whatever reasons, make sure it's this one.
It also doubles up as a restaurant and bar, so even if you're not into clubbing, you must be here.
Apart from the rooftop bar that offers amazing views over the city and is perfect for those hot summer months, it has an indoor space that you will love: lots of plants, amazing decorations, perfect furniture.
While it's not the cheapest you can find in Bucharest, it's definitely worth visiting when you are here. You will love it, guaranteed!
Brief history of Bucharest's Old Town area
If you don't want to go for a guided tour – or just want to know the area better, let me tell you a few things about Bucharest's Old Town.
Dating back from 1459, when it was first mentioned, Bucharest was an important city for international commerce and transportation.
The Old Town lies right in the middle of the city, symbolizing its heart and soul. Unfortunately, the majority of the buildings you can see there are no older than the 19th century. A massive fire almost wiped them all out.
There are still a few 18th century buildings left, but currently under renovation and maintenance.
One of them is the Wallachian Prince's court (and the church next to it). Once these are done, they will definitely make it on top of the list of things to see, as it is where Vlad Tepes (aka Dracula) spent a good part of his life.
But until then, you can read more about the Romanian vampires here and visit the other attractions in the area!
What is the best time to visit Bucharest's Old Town?
I think that the best time to visit the Old Town is in late summer and early fall. Alternately, you can visit in late spring.
This means late August and mid-September or the May-June months.
This would ensure that you get to enjoy good weather (without it being extremely hot), fewer people as it's not yet the peak season and you will also have great natural beauty around, especially during the spring.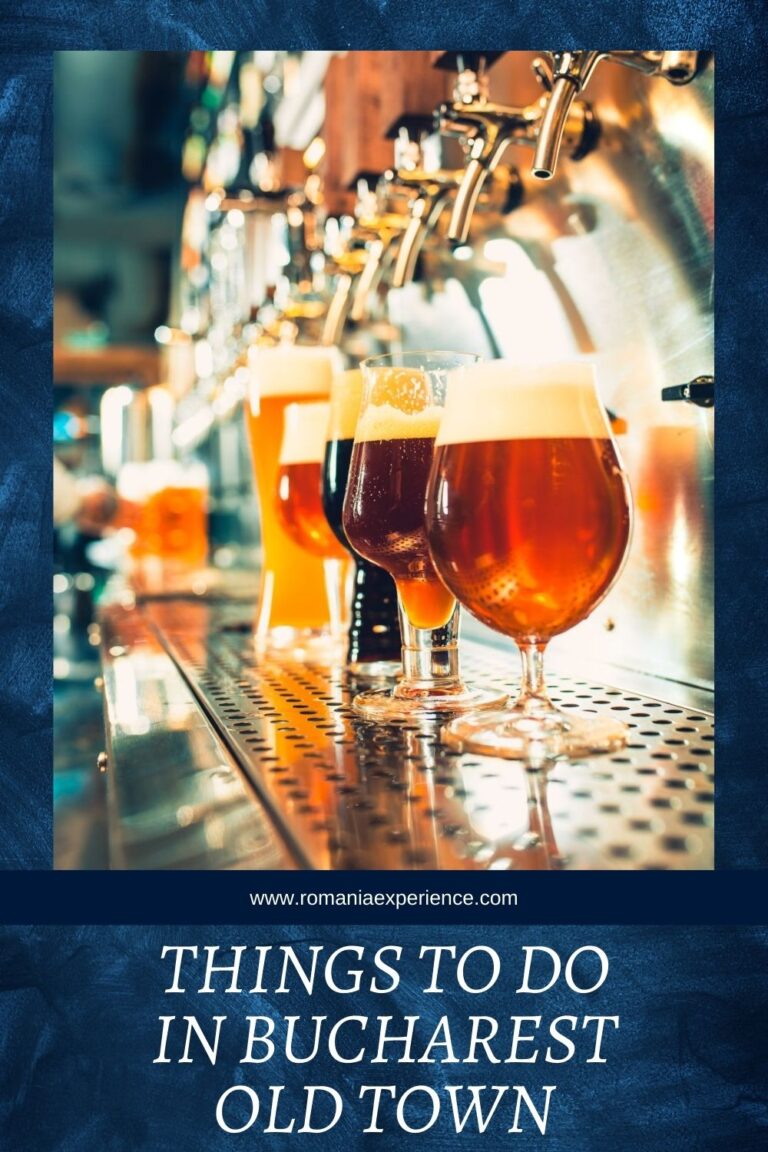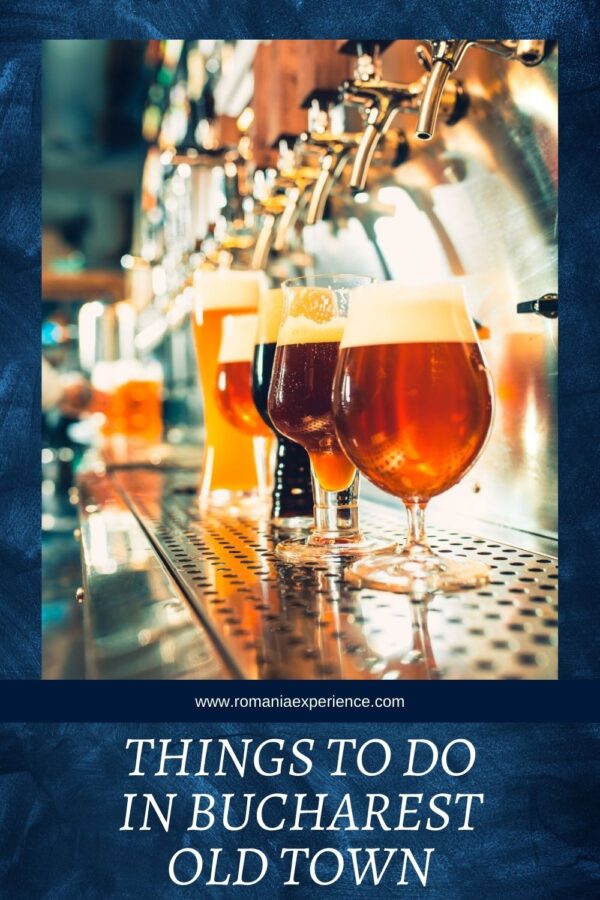 Wrapping up
Now, you should have a clearer picture about the Bucharest Old Town area, with its plethora of amazing attractions, as well as the best bars and restaurants in Bucharest.
If you have other recommendations for people looking to visit the heart of Bucharest, don't hesitate to share your thoughts in the comments section below.