Transylvania is not a country, but a region in Romania. Transylvania is located in the central part of Romania and it is one of the main historical regions of the country (which, depending on whom you ask, are either 3, 4 or 9).
One of Romania's top attractions, Dracula's Castle (aka Bran Castle) is also located in Transylvania, near Brasov. But there's a LOT more to Transylvania than just vampires and Dracula's Castle.
Other well-known attractions in this region include Corvin Castle, Alba Iulia, the Retezat National Park, Turda Salt Mine, the Merry Cemetery at Sapanta, the medieval towns Sighisoara, and Medias and much, much more.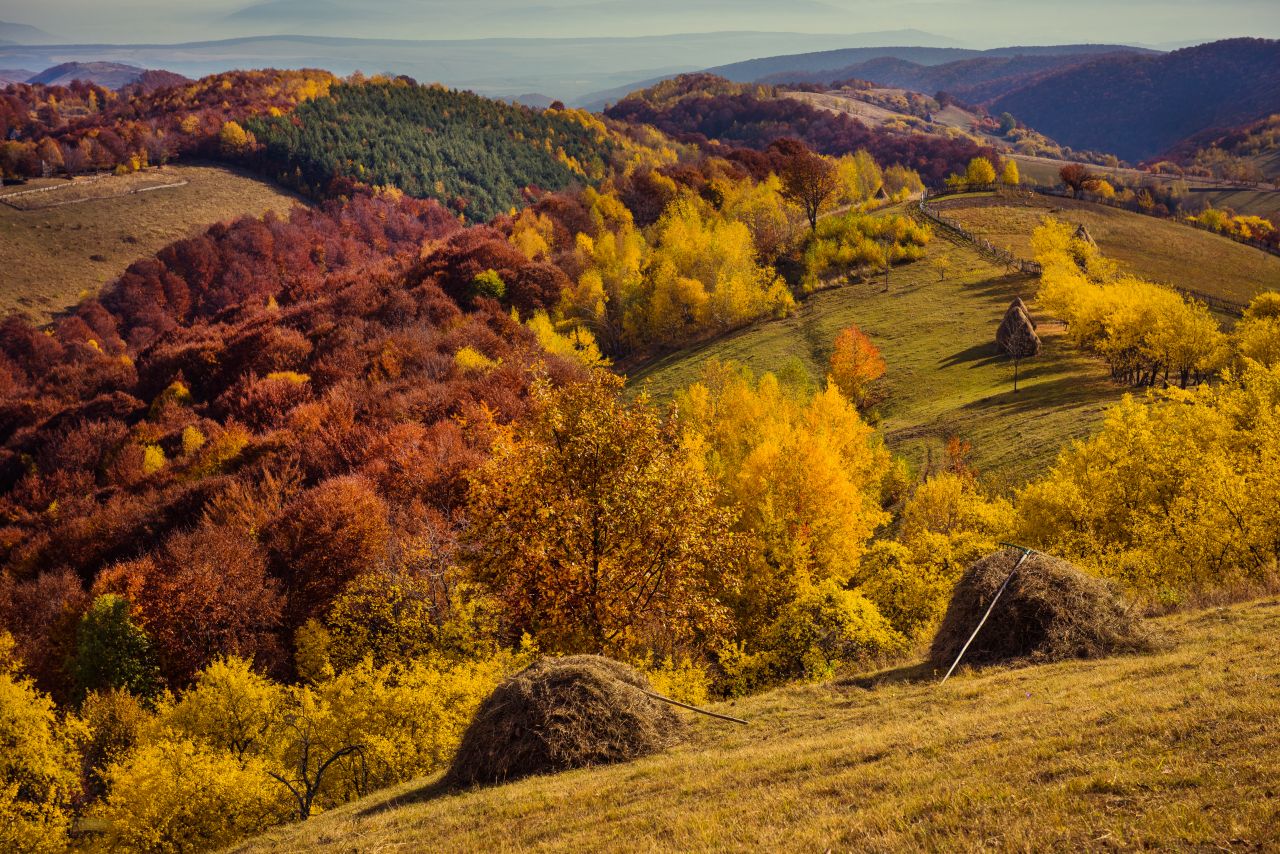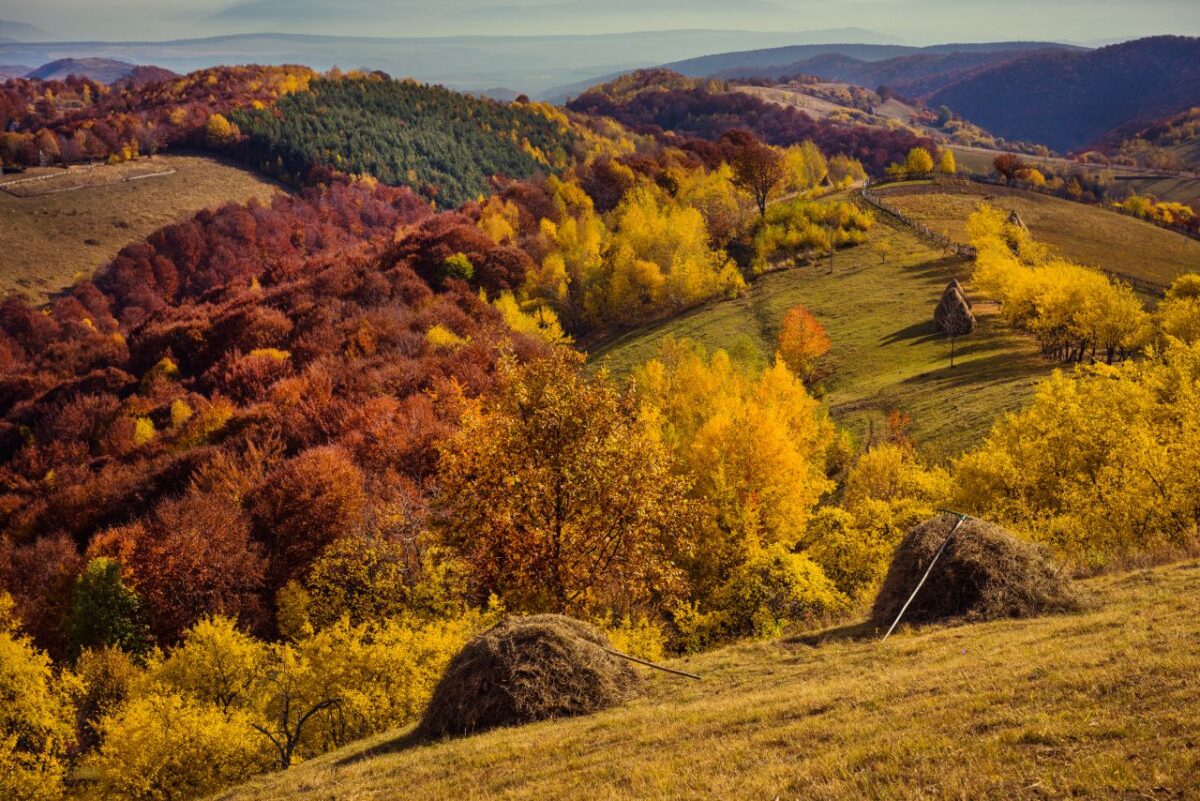 It's also the place where beautiful nature abounds, with traditional villages still alive, offering a perfect blend of modern amenities and unspoiled nature.
You can read more about living in a village in Transylvania here – and know that UK's King Charles III also has a soft spot for a village in Transylvania, Viscri.
So, if there were any doubts, you know that the famous region in Romania, Transylvania, does have a lot to offer.
Where Is Transylvania – marked on the map
As mentioned above, Transylvania is a pretty large region of Romania. To make things easier, I have marked this region on the map below – which, as you can guess is not 100% accurate, but still very close: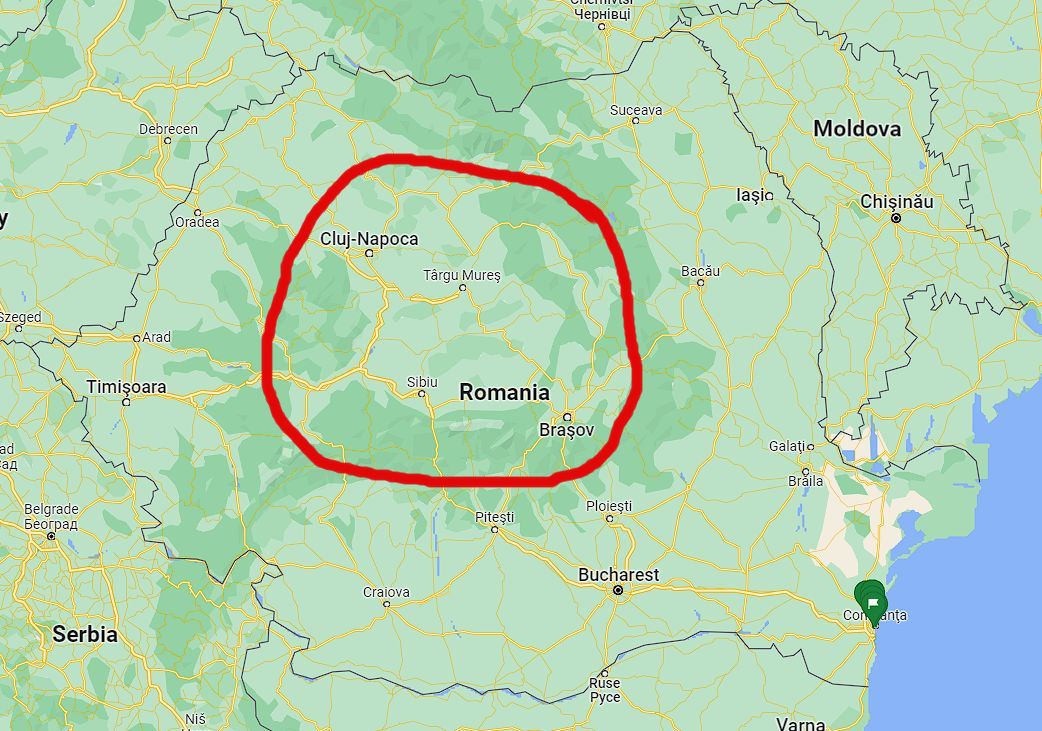 Pretty big area, isn't it? This means that there's a lot more for you to explore! But before doing that, let's learn a bit more about Transylvania!
And if you are into these relatively technical things, make sure to also read about Romania's neighbors and learn whether or not Romania is in the EU and Schengen.
Transylvania: A VERY Brief History and Cultural Background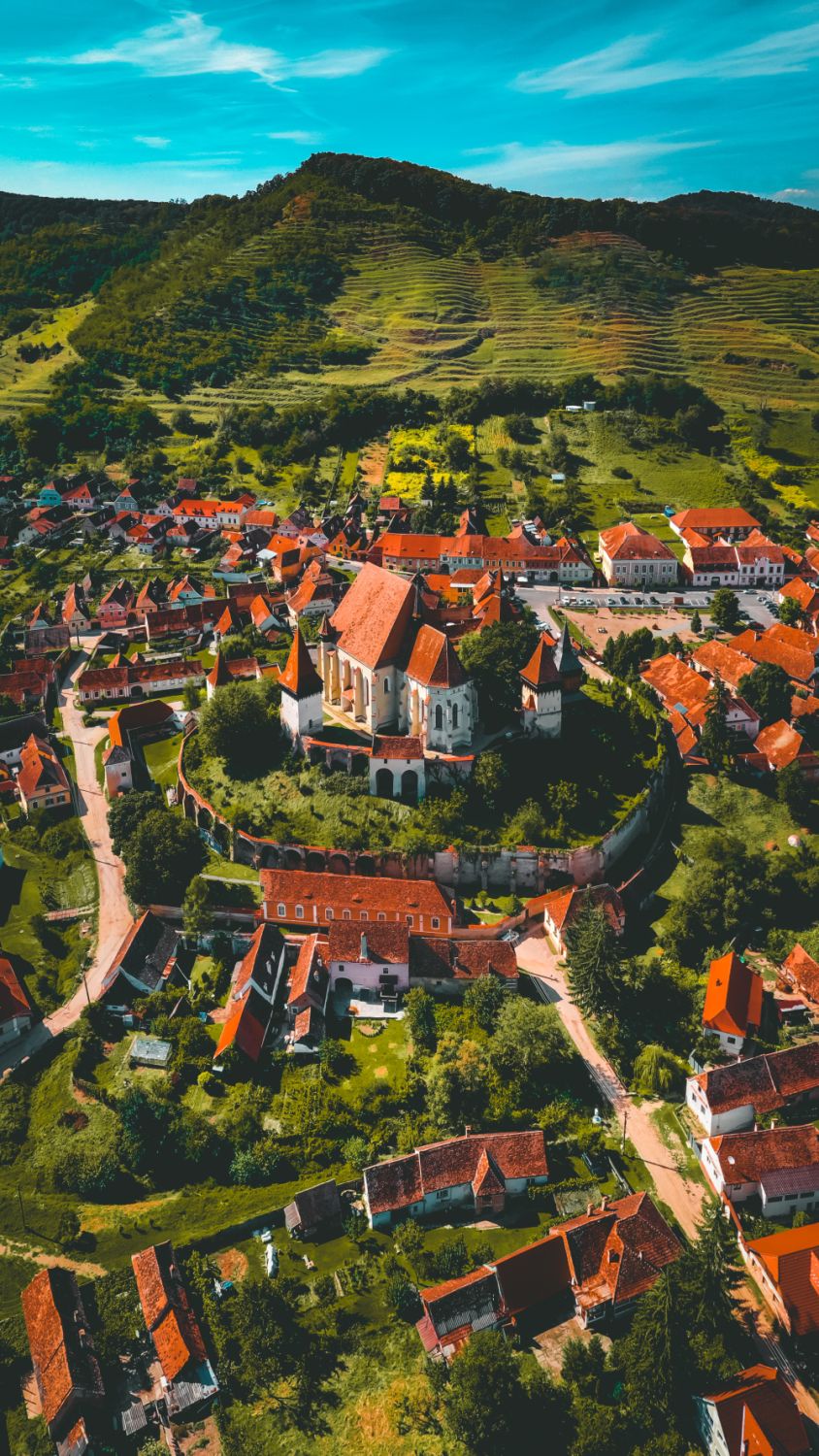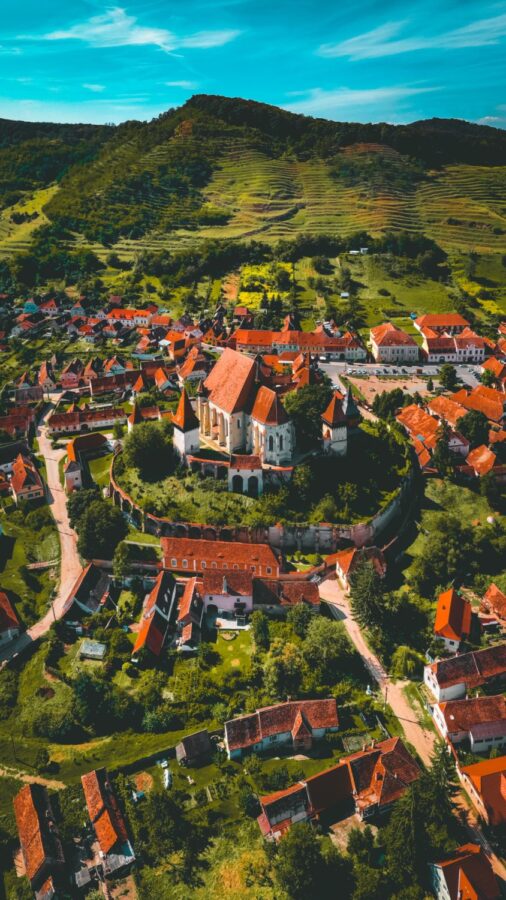 Now, let's talk a bit about Transylvania as a historic region of Romania, because here is a lot more to it than the legend of Dracula (which is, in reality, pretty new).
Surrounded by the Carpathian Mountains, Transylvania has been considered a gateway between Central Europe and the Balkans throughout history.
It has a really important, military strategic location – and as a result, it had a very tumultuous history.
For a long time, especially in the more recent history, it has been part of Hungary, but it also saw influences from other civilizations, such as the Celts, Romans and Ottomans.
It officially became part of modern Romania in 1918, after the end of World War I.
I don't want to get too deep into political and geopolitical debates – that's not the point of this article.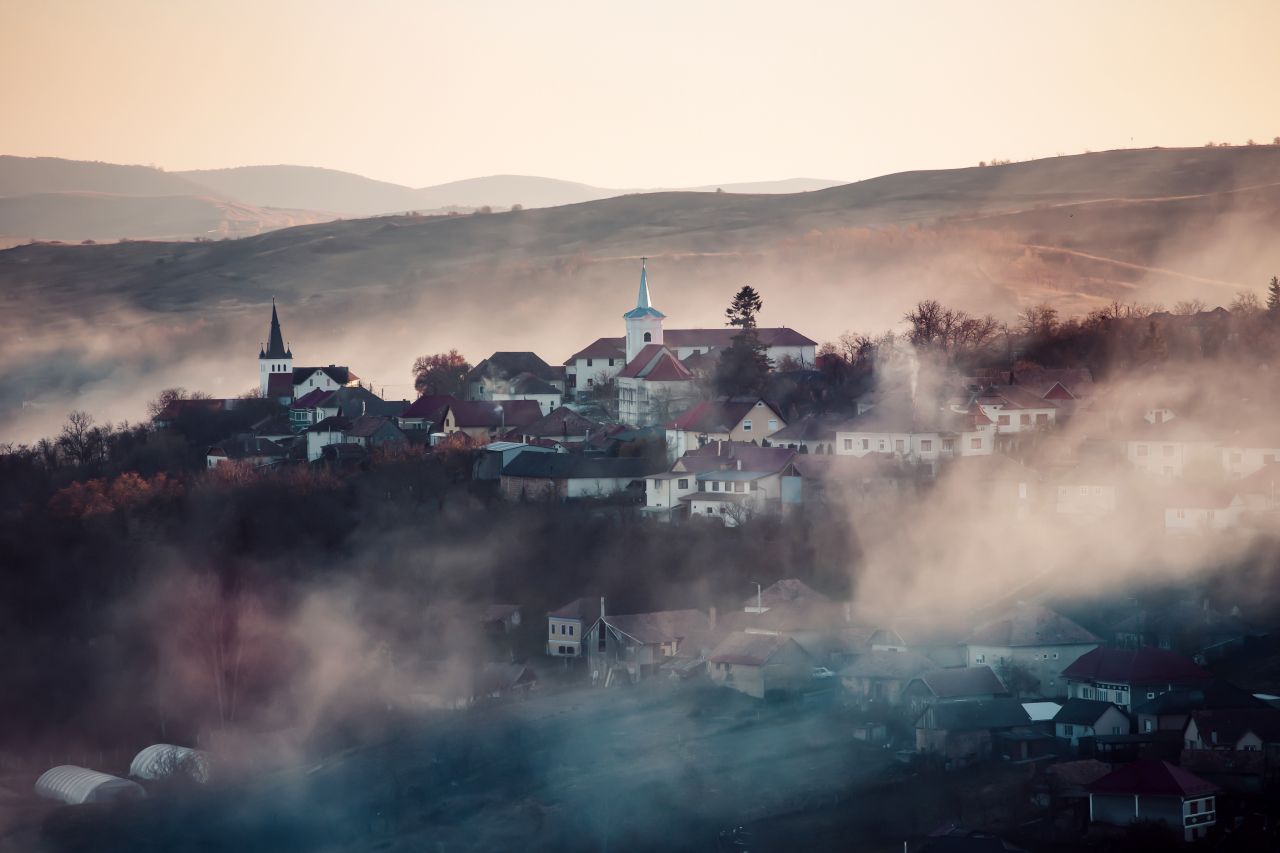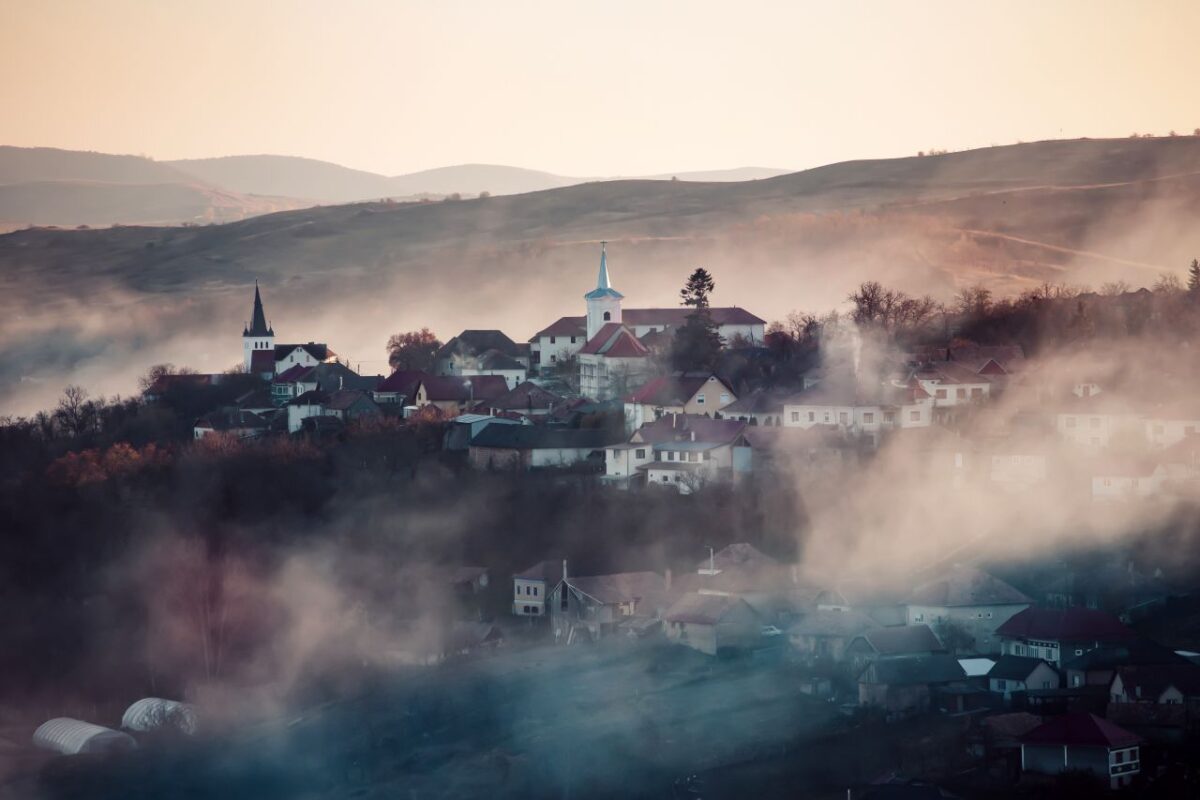 What matters the most now is that Transylvania is an important region in Romania, with plenty of natural beauty and well preserved artifacts from the past.
As mentioned above, it still holds the original medieval charm here and there, with the town of Sighisoara being the last medieval citadel still inhabited in this part of Europe.
Sibiu and Medias, also in the Transylvania region, also hold some of the medieval charm, but usually just in the city center area. Still, it's a nice place to check out the Gothic architecture and cobblestone streets.
Final words
There is plenty to write about Transylvania, but you are here to learn where it is in Romania – and you've already seen that, but also learned a few more fun facts about this region.
Of course, there is a lot more about it – an amazing culture, delicious food and unspoiled natural beauty. But that's something you can explore when you actually set foot in the region. Enjoy!