Ready to read some fun facts about Romania? I have over 30 interesting facts to share today and they will help you understand the country a lot better.
Plus, knowing these will give you some serious bragging rights when you visit the country.
Because, yes, there is a lot more here than vampires, truly amazing food and beautiful girls.
And today we're going to talk about the lesser known things – some interesting facts about Romania in a completely random order.
Without further ado, let's dive in and check out these 30+ fun and interesting facts about Romania! (I did want to clickbait the title and write something like "#11 will blow your mind…" But the truth is that they're all amazing!)
1. Unique words that can't be translated
There is at least one word that can't be translated into any other language: doina. This is mainly a musical genre, but can also be a type of poem with an unknown author, expressing feelings of "dor" (another word that's difficult to translate, which means to miss somebody) and extreme sorrow.
You can read my previous article sharing some Romanian expressions that sound funny in English, once you're done reading this article.
2. The joke's on Caracal
There is one city in Romania that will make most people – except for those living there – smile. It's an (in)famous city that has become an endless source of jokes over the time.
For example, the Railway Station Clock in Caracal uses the wrong Roman numbers for number 4 (which should be IV, but is IIII). You can see the image below: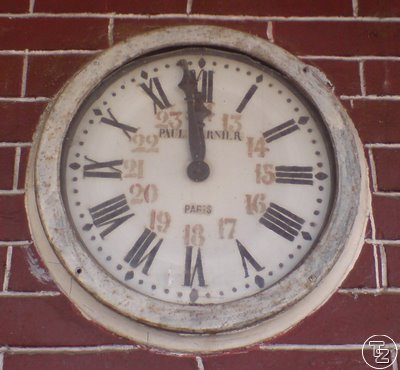 Apart from these, some other facts have made their way into popular culture, but it is believed that at least some of them are actually legends. Still funny to read, so check them out below:
The fire station in the city burnt down
The cemetery is on the Resurrection street
The prison was located on Freedom street (renamed to "Iancu Jianu Street" nowadays)
They have only one school, named School nr. 2.
3. Brown bears galore
Romania is the only country in Europe where the Brown Bear still lives in the wilderness.
Their numbers increased so much in recent years that they're starting to become a problem, appearing in cities or villages. So if you're somehow hoping to see a brown bear in the wild, Romania is your best chance in Europe.
4. King Charles III loves Romania
He's actually a big fan of the Transylvania region and even owns land there. He has promoted the country – and specifically his preferred area – on countless occasions.
So, don't be surprised if you visit the Transylvania region one day and end up serving a "ciorba" (Romanian broth) in the same restaurant as royalty does.
5. Romania was the country of orphans
The reason for the large number of orphans in Romania in late 80s and early 90s was dictator Nicolae Ceausescu's measures to boost birth rates in the country, including a ban on abortions for women under 45.
Also, married women under 45 were not allowed to buy contraceptives and even if they wanted to buy them, it was basically impossible, because they had been removed from the market. Horrible!
6. The record-breaking Palace of the Parliament
Palatul Parlamentului (Palace of the Parliament – read about it here) is the second largest administrative building in the world after the Pentagon.
It is also the heaviest building in the world with a weight of around 9 BILLION pounds. And there I was, thinking I should go on a diet…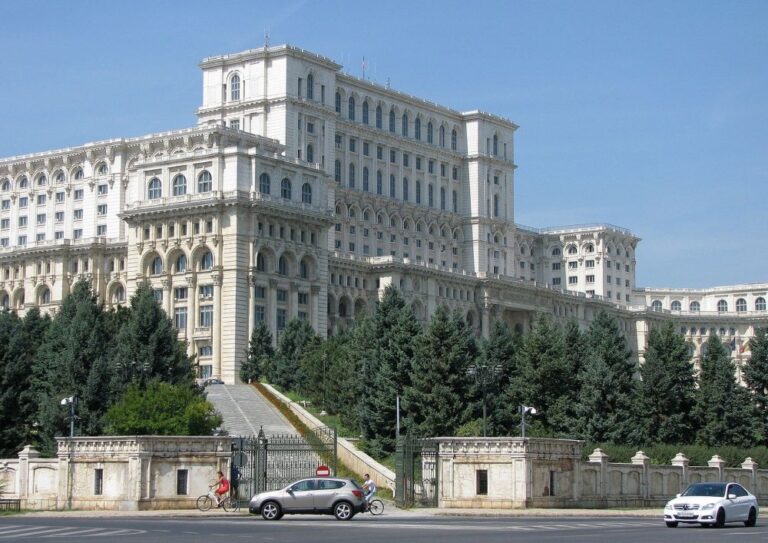 It lies on 365,000 square meters, which means that it's absolutely HUGE and one of Romania's main attractions because of this fact alone.
7. Timisoara owns some records too
Timisoara was the first city in the world to be illuminated with electricity. And it's a beautiful city today, one that I recommend visiting.
8. You can keep lions in your pocket here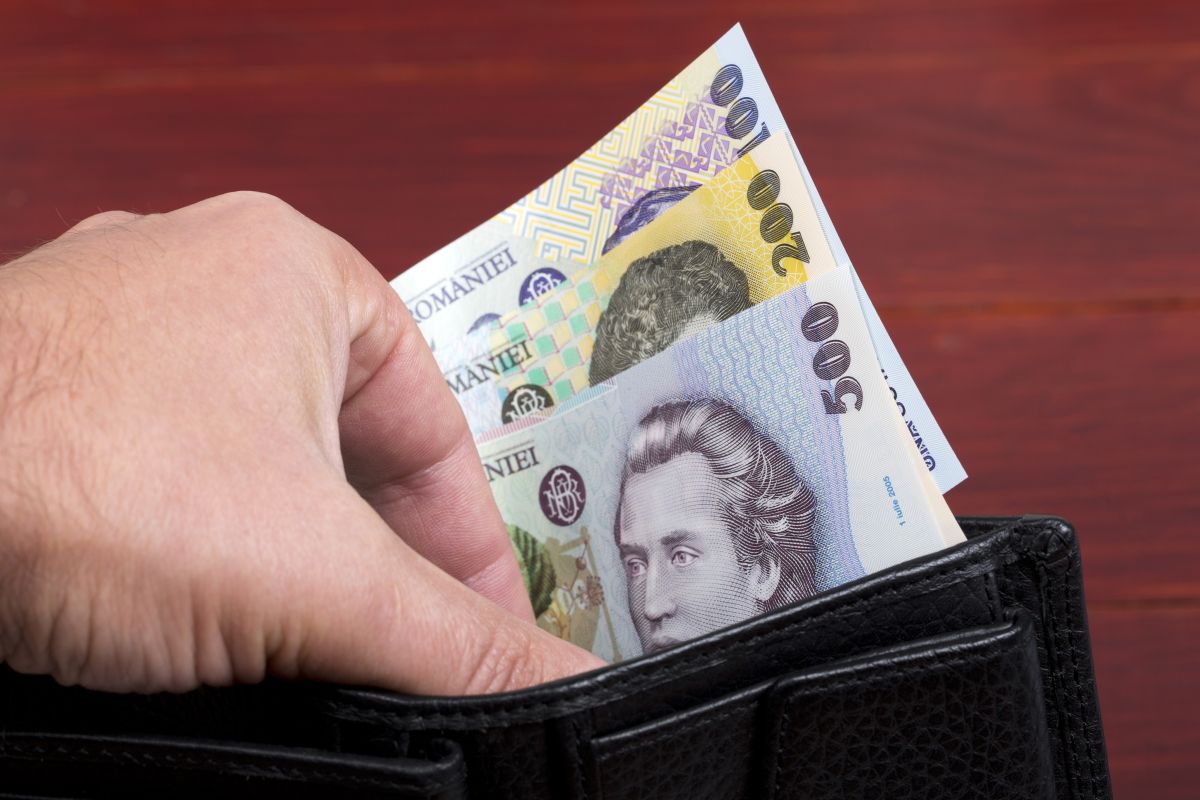 The national coin is called Leu which means Lion, which is curious because there was never a lion or anything related to a lion on the face of the coin (nor is the animal naturally living in Romania).
9. Tarzan was Romanian!
Well, not really, but the actor who played the original Tarzan, Johnny Weissmuller, was born in Romania.
At the time, the region he was born was actually under Hungarian occupation, but since 1920 it's part of Romania and close to Timisoara.
10. The Illy brand of coffee originated in Romania
If you love coffee (and not Tarzan), you'll be delighted to hear that Francesco Illy, famous for the Illy brand of coffee, was actually born in Timisoara. He also invented the modern, steam based espresso machine.
11. Insulin was discovered in Romania
Insulin was discovered by a Romanian scientist, Nicolae Paulescu. However, he failed to get a Nobel Prize for this massive discovery – instead, two Canadians got it for their studies of the hormone.
12. Other drugs originated in Romania as well
Romanian scientists also had interesting hobbies. For example, Lazăr Edeleanu was the first chemist to synthesize amphetamine… not the country's greatest achievement, that's for sure.
13. Romania has a really cool merry cemetery
Romania is the home of the so called "Merry Cemetery" in Sapanta, a tiny village in Northern Romania.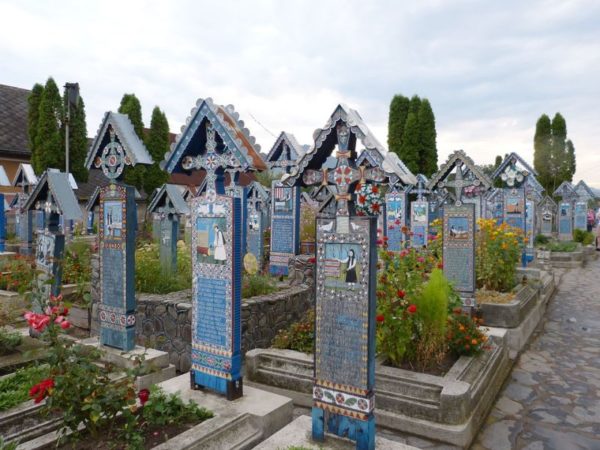 All the tombstones there are colorful (as opposed to the somber ones that are traditional to Romanian cemeteries) and many also feature funny poems written about the deceased.
14. The tallest wooden church in the world is in Romania
In the same village of Sapanta, but not where the cemetery is located (strangely), there's another record-holding Romanian building.
We're talking about a wooden churuch, which is claimed to be the tallest of its kind in the world, standing at 78-meter or 256-feet tall.
15. The Peles Castle was the first to use electricity
The picture-perfect Peles Castle (I wrote about it in detail here) was the first one in Europe to use electricity exclusively, thanks to its on-site electrical plant.
The people there surely learned a thing or two from those in Timisoara… or just liked the idea of not having to light up candles in so many rooms.
16. Despite its geographical location, Romania is a Latin country
Romania's name actually comes from Latin. "Romanus" means "citizen of the Roman empire" and this dates back to the years 100, when the country was known back then as Dacia (before being conquered by the Romans, that is).
The Romanian language itself is a Romance language, having more in common with Italian, for example, than it does with Russian.
17. Romanians love their alcohol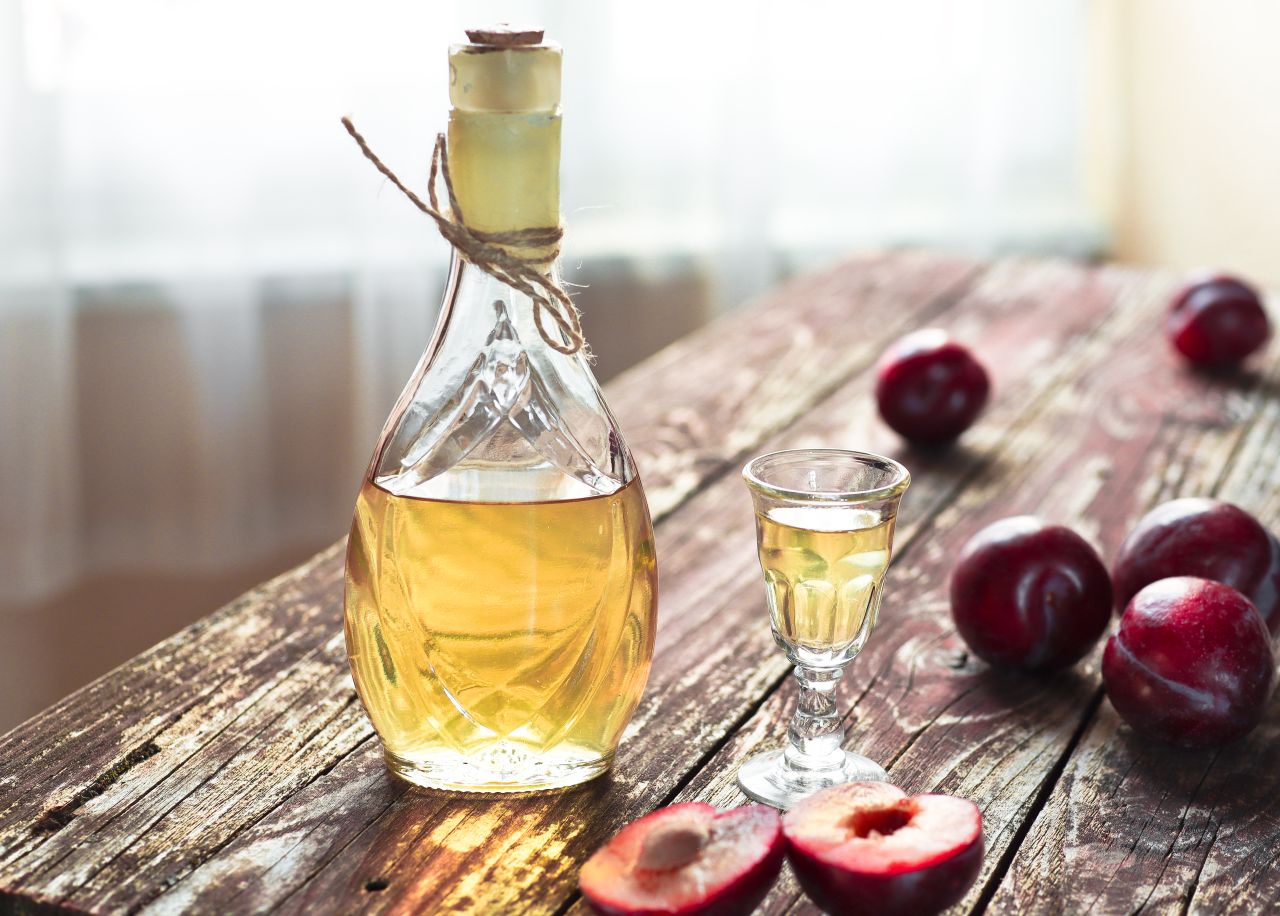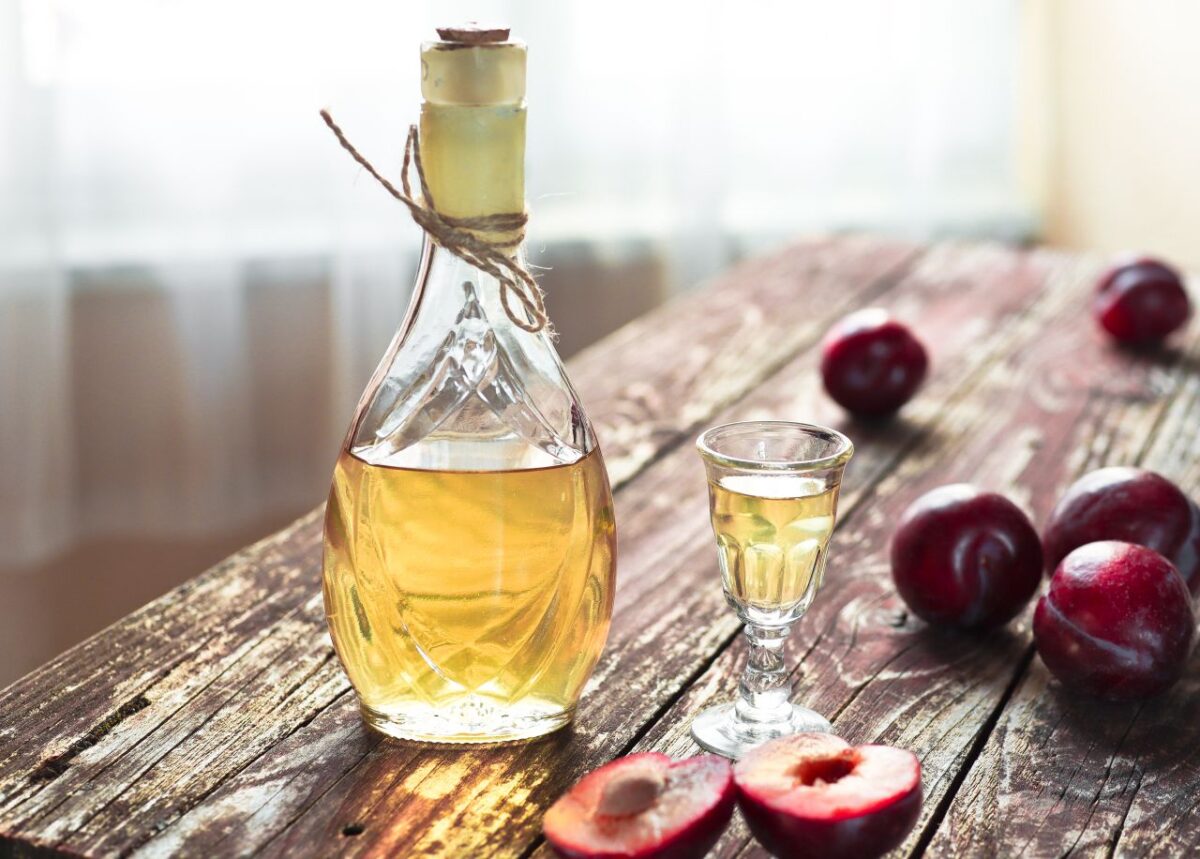 Rankings fluctuate a bit each year, but Romania is usually in the top 5 in terms of pure alcohol consumption per year, with some 14 liters consumed by your average Romanian each year.
To put things in perspective, your average British person, which is traditionally considered a heavy drinker, only consumes around 11 liters per year. Ouch!
And even though most villages make their own drinks – especially tuica (which is a brandy made from plums usually – but also pears, peaches and other fermented fruits) and wine, beer is consumed a lot here also.
That's what happens when the price of beer is so low…
18. Romanians always loved alcohol
Our ancestors were drinking so much wine that in the year 50 BC, the king of the region, Burebista, ordered for the wine grape cultures to be burned down and set a limit on cultivation and wine production in the kingdom.
19. There's an ancient underground glacier in Romania
A massive, underground glacier is found in one of Romania's caves. It lies in the Scarisoara cave and is the second largest of its kind in Europe, with a volume of 75,000 cubic meters, and an estimated age of over 3,500 years.
20. You can see the tallest rock sculpture in Europe here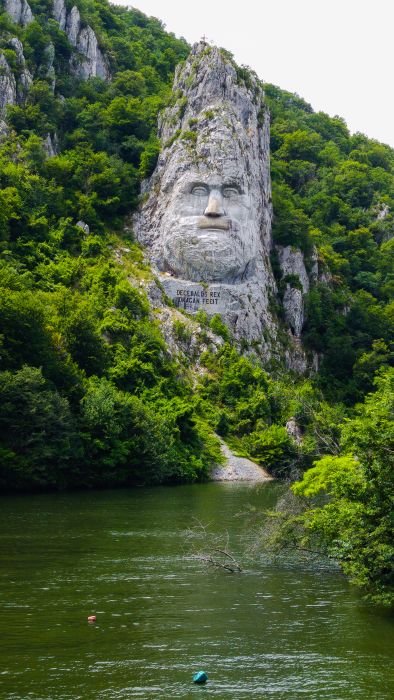 Romania is also the home of the tallest rock sculpture in Europe. We're talking about King's Decebal sculpture near Orsova city, which is visible from the Danube river. It is 55 meters tall and 25 meters wide.
21. Romania is actually a really big country
It is actually one of the largest countries in Europe and the largest in South-Eastern Europe.
It has an area of 238,391 square kilometers, which makes it almost as large as the UK.
22. You can find Little Paris here
Did you know that Bucharest was called "The Little Paris"? Some still call it so even today.
Part of this was because it has its own Arc de Triomphe, aptly named the Arch of Triumph.
However, at "just" 27 meters tall, it's smaller than Paris' (50 meters tall), maybe another reason for the city to be called Little Paris.
23. Helmuth Duckadam wrote football (soccer) history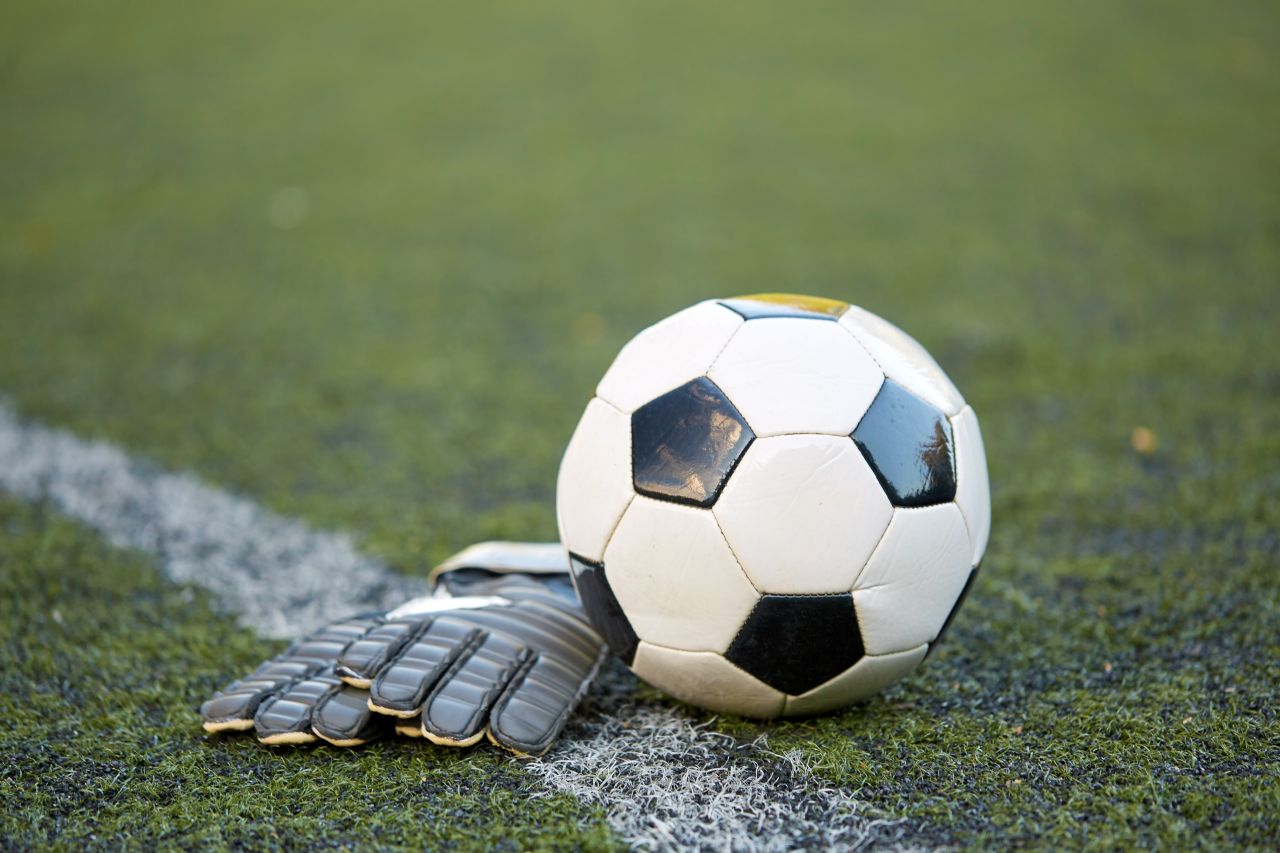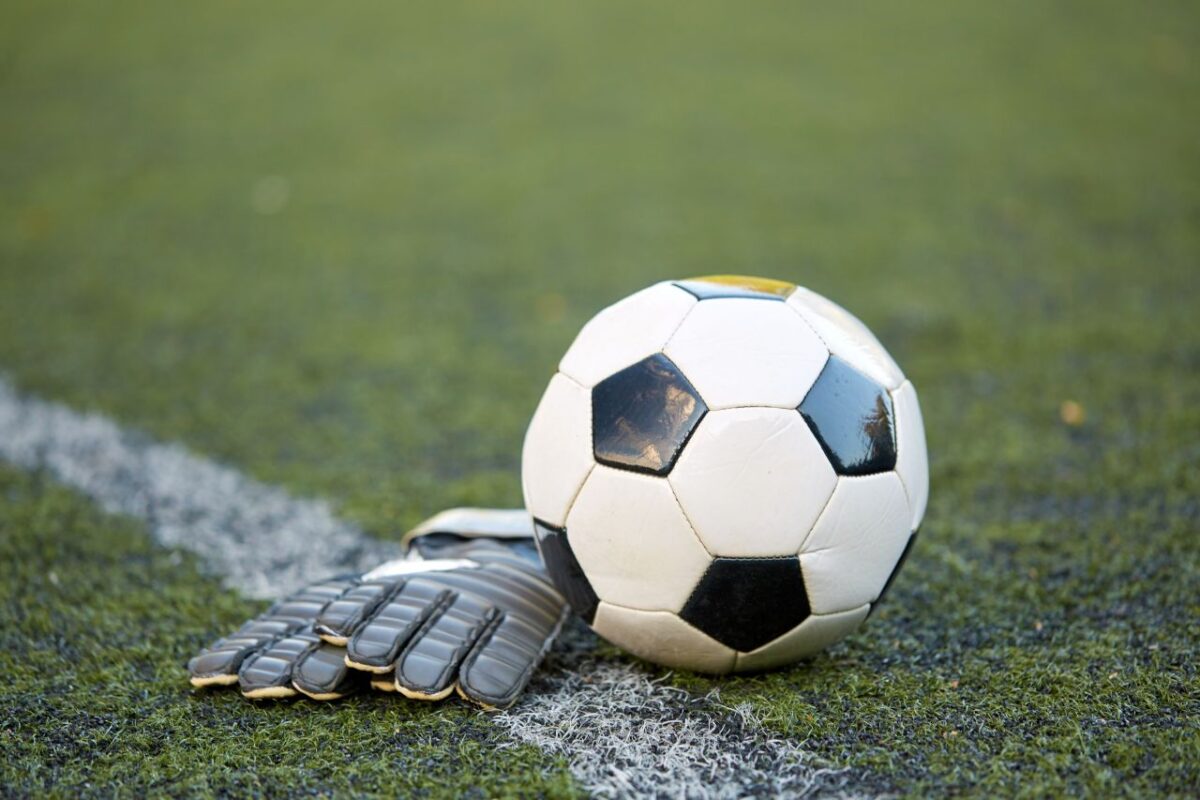 Helmuth Robert Duckadam is a retired goalkeeper (soccer player) who helped his team Steaua Bucuresti win the 1986 European Cup Final by saving four consecutive penalty shots.
He holds a World Records Academy award for being the only keeper ever to do this. And the fact that it was done in such an important game, makes this achievement even more spectacular.
24. Nadia Comaneci's 10
Nadia Comaneci, a Romanian gymnast, was the first in the world to get a perfect score – 10 – at the Olympics.
This happened in 1976, in Montreal and the moment is remembered for breaking the scoreboard, which actually showed her rating as "1" because the board was not created to be able to show a perfect 10. She was that good!
25. Lavinia Milosovici also got a perfect 10
Most people know about Nadia, but what you probably don't know is that it's also a Romanian gymnast who last received a perfect 10 at the Olympic games.
Her name is Lavinia Milosovici, and she got a perfect score during the 1992 Olympic Games in Barcelona (and nobody received a perfect score ever since).
26. Canoeing is an important sport in Romania
Ivan Patzaichin was a former Romanian canoer. He competed in five Summer Olympics and received seven medals, 4 gold, 3 silver, more than any other competitor in the history of sprint canoeing.
He also won 22 world championships, 9 gold, 4 silver and 9 bronze medals. A truly amazing man that did a lot to make Romanians proud!
27. We hold impressive records in the world of tennis too
Ilie Nastase is a former professional tennis player and one of only five players in history to win more than 100 ATP professional titles.
He is the second male player to win a Grand Slam without dropping a set and the first one to achieve this feat at the French Open, in1973.
28. Here you can visit the best preserved delta
The Danube Delta is Europe's best preserved delta, but also the second largest on the continent, after the Volga Delta.
If you want to visit Danube's Delta, I wrote an article about the best time of the year to visit.
29. The oldest athlete in the world to win a marathon is Romanian
Her name is Constanta Dita and she was 38 when she won the Bejining Olympics marathon in 2008.
30. It feels like Germany when you visit the country's perfectly round-shaped village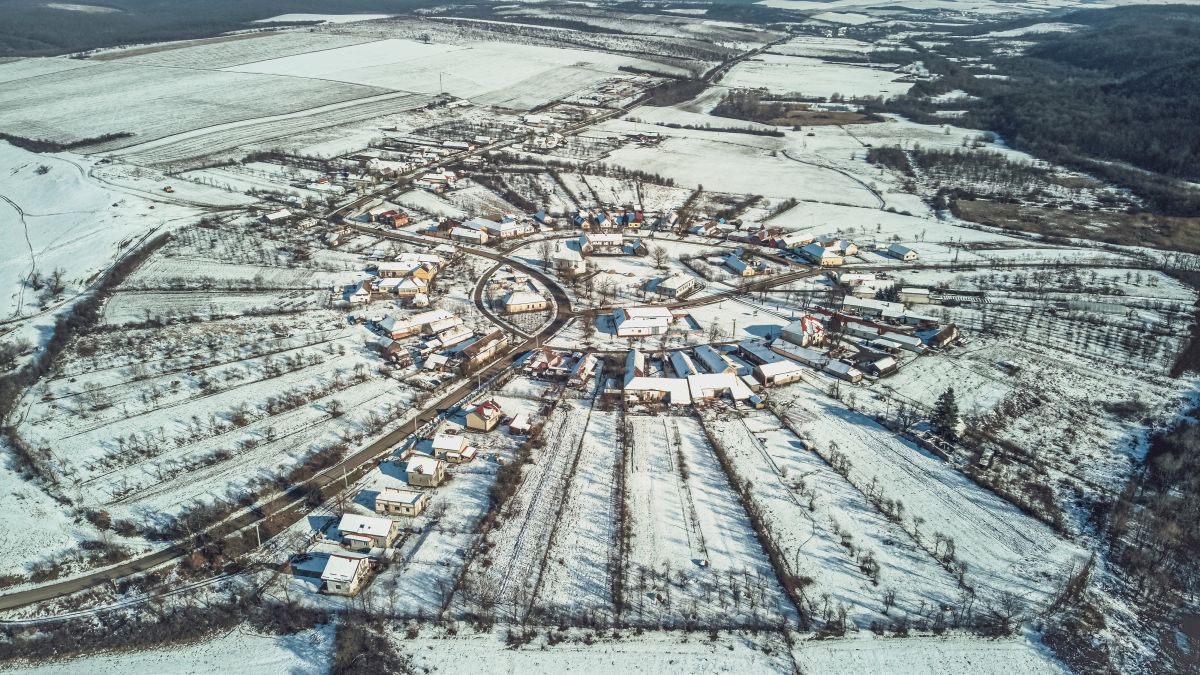 Charlotenburg is the name of this village, located around 40 kilometers away from Timisoara.
It was built by German settlers in the late 18th century, using the circular pattern used in Northern Germany. Pretty cool!
31. Flying is possible thanks to a Romanian inventor
Henri Coanda was a Romanian engineer who first invented the jet engine in 1910. His claim of being the first one to build is somewhat controversial, having both supporters and opponetns.
But we, Romanians, take it as a fact!
32. You can visit the Sphinx in Romania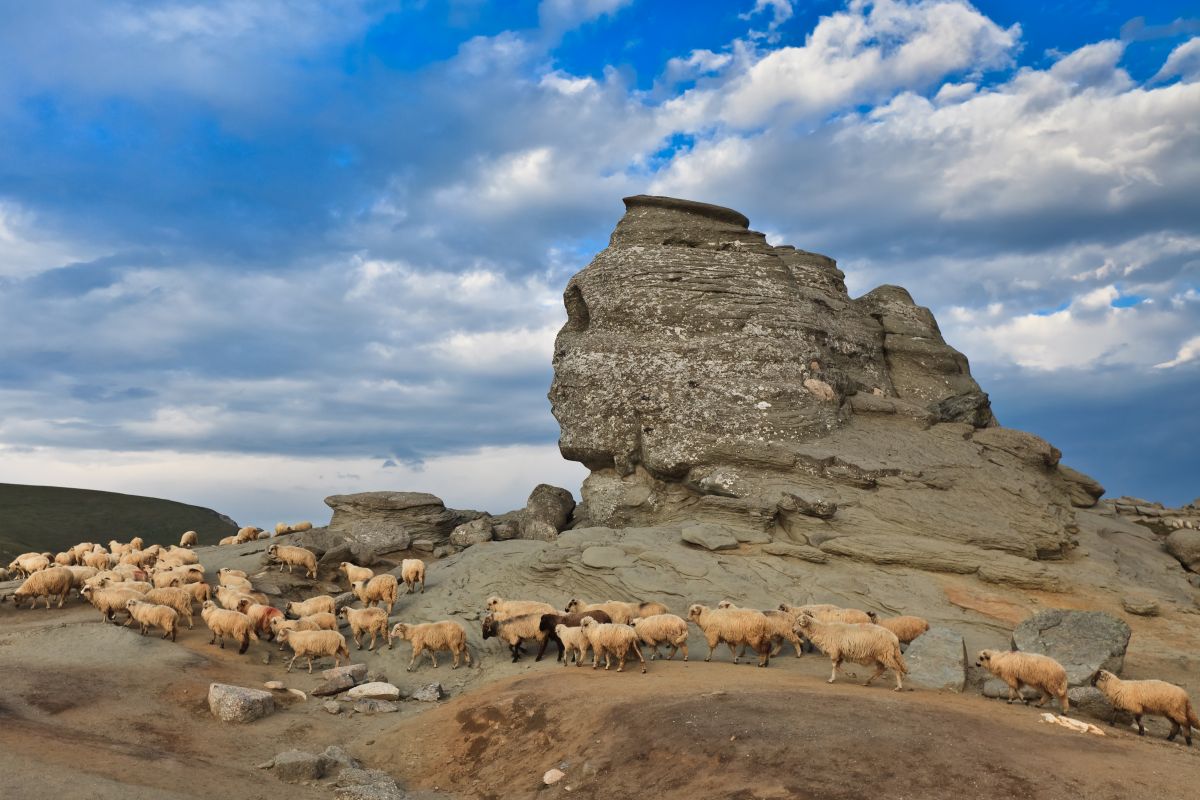 Well… kind of. We have here, in the Bucegi mountains, a natural rock formation that is said to closely resemble the Sphinx in Egypt. It even has no nose, like the original!
Wrapping up
And these would be, for now, the fun facts about Romania that I had to share. I think that round numbers sound a lot better than anything else… so hopefully you don't mind you actually got two extra interesting things.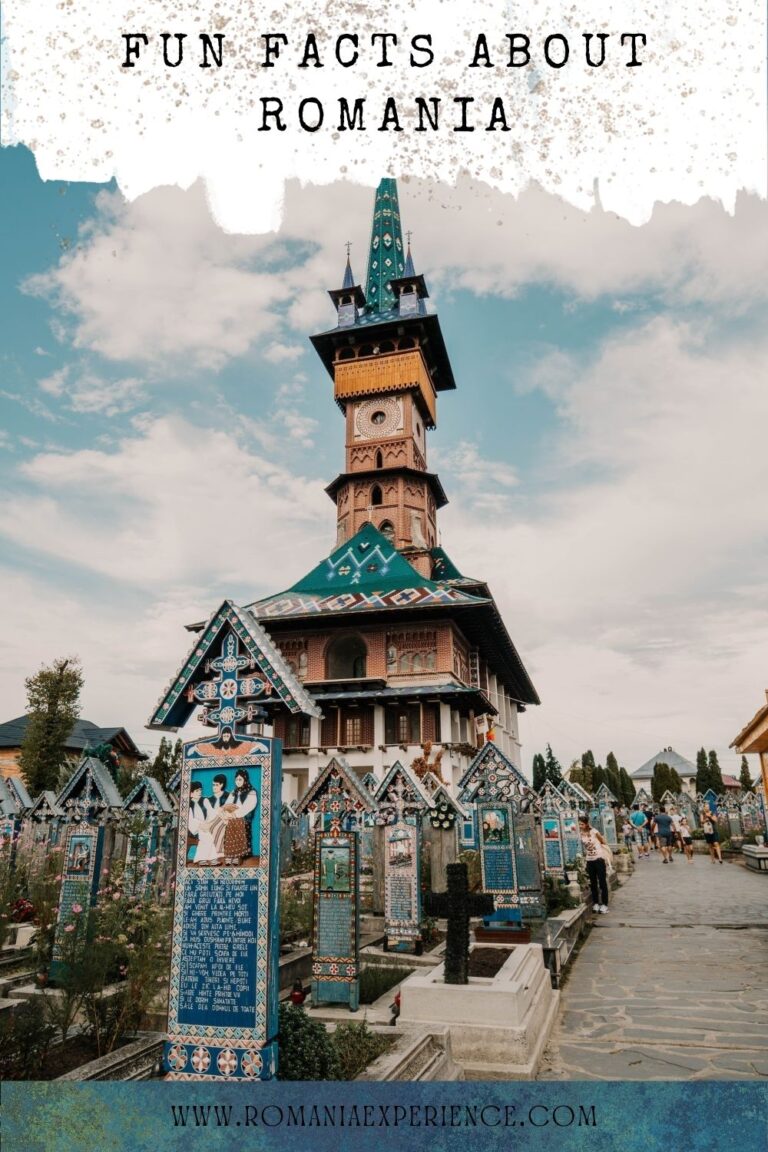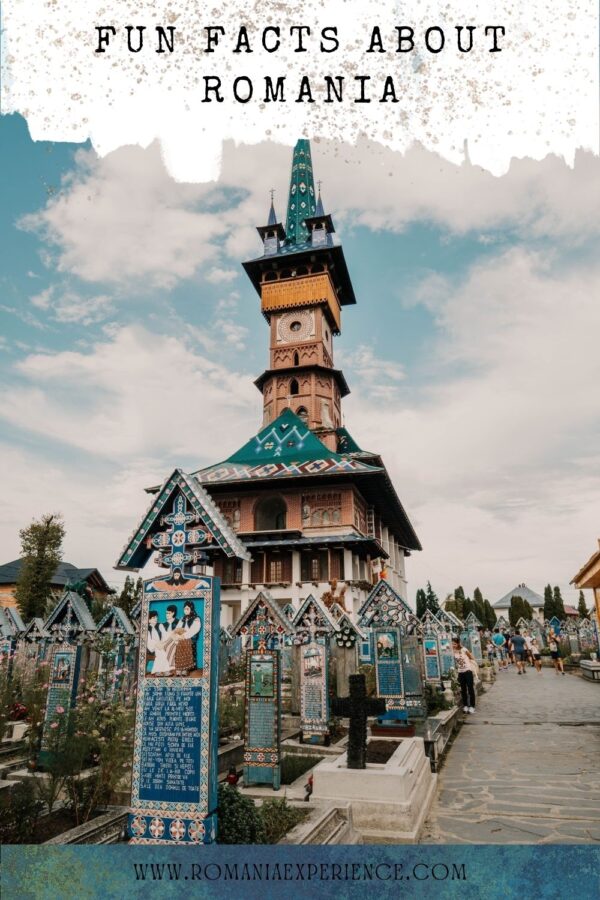 Hopefully, this article helps you better understand the country… or at least be ready to surprise your friends with some unexpected trivia next time you talk to them.
Now if you know other fun facts about Romania, don't hesitate to share them with us all below!