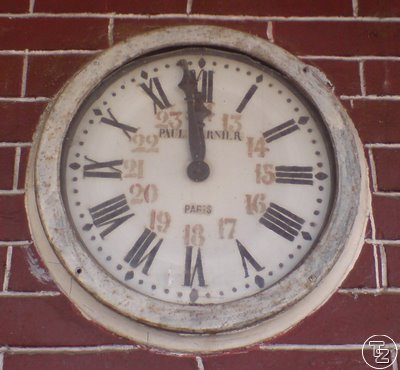 If you're planning to move to Romania or simply visit the country for a short period of time, you might be interested to know some less mainstream things about the country, its history and whatnot.
I am here today to share with you some fun facts about Romania and I'll make sure to dig up even more information that it's not general knowledge and would be fun to know about the country and its people.
So let's start checking out a few facts about Romania that will hopefully make you smile – and surely boost your Romania knowledge levels above the average:
#1. There is one city in Romania that will make most people – except for those living there – smile. This city is Caracal and is known for a lot of funny things – some of which we're going to share with you below:
– The fire lookout tower in the city burnt down
– The main door of the police station was stolen
– The cemetery is on the Resurrection street
– The Railway Station Clock in Caracal uses the wrong Roman numbers for number 4 (which should be IV, but is IIII).
– The prison was located on Freedom street (officially named "Iancu Jianu Street", but referred to as "Freedom" or "Liberty" street by locals)
– They have only one school, named School nr. 2
NOTE: Some people say that most of these stories about Caracal are exaggerations, but at least some are certainly true.
#2. The words dor (to miss someone) and doina (the type of music) can't be translated in other language and are unique to the Romanian language.
#3. Romania is the only country in Europe where the Brown Bear still lives in the wilderness.
#4. Prince Charles is a big fan of Romania and Transilvania. He visits our country often and owns land in Transilvania.
#5. Romania is considered the gateway to the Caucaz Region, Middle East and Western Balkans – and this is the reason why many civilizations did their best and tried to capture us.
#6. The reason for the large number of orphans in Romania in late 80s, early 90s was Nicolae Ceausescu because of his measures to boost birthrate: he banned abortions for women under 45. Married women under 45 were not allowed to buy contraceptives and even if they wanted to buy them, it would've been a tough job because they were removed from the market.
#7. Palatul Parlamentului is the second biggest building in the world after the Pentagon. It lies on 365,000 square meters, which means that it's absolutely HUGE.
#8. Timisoara is the first city in the world to be illuminated with electricity.
#9. The national coin is called Leu which means Lion which is curious because there was never a lion or anything related to a lion on the face of the coin.
#10. Helmuth Robert Duckadam is a retired goalkeeper (soccer player) who helped his team Steaua Bucuresti to win the 1986 European Cup Final saving four consecutive penalty shots – he holds a World Records Academy award for being the only keeper to achieve something that spectacular.
#11. You might already know about Nadia Comaneci who was the first gymnast in the world to get a perfect 10 at the olympics, but you don't know about the last gymnast to get a perfect rating.
Lavinia Miloşovici is a national gymnast who won 19 World Championships or Olympic medals in her. She is famous for getting a perfect 10 score at the 1992 Olympics in Barcelona making it the last ever awarded at any Olympics.
#12. Ivan Patzaichin is a former famous Romanian canoer. He competed in five Summer Olympics and received seven medals, 4 gold, 3 silver, more than any other competitor in the history of sprint canoeing. He also won 22 world championships, 9 gold, 4 silver, 9 bronze. He is now the head coach of the Romanian national team.
#13. Ilie Năstase is a former professional tennis player, is one of the five players in history to win more than 100 ATP professional titles. He is the second male player to win a Grand Slam without dropping a set and the first one to achieve this feat at French Open (1973).
#14: Romanian scientists also had interesting hobbies. For example, Lazăr Edeleanu was the first chemist to synthesize amphetamine.
#15: Tarzan is Romanian! Well, not really, but the actor who played the original Tarzan, Johnny Weissmuller, was born in Romania. At the time, the region he was born was actually under Hungarian occupation, but since 1920 it's part of Romania and close to Timisoara. (thanks, Michael!)
And this is all for now – some fun facts about Romania (but there are so many more that will follow in an upcoming article!)