Nicolae Ceausescu was Romania's dictator for over 20 years and is, obviously, one of the most despised leaders Romania has even had. And today we will check out some lesser known facts about Nicolae Ceausescu.
As strange as it might sound, there are many people living in Romania today who think fondly of him – it's usually the older people who were content during the communist era, happy they had a job and an income that guaranteed that they won't die of hunger.
What people don't remember is the lack of freedom, the lack of consumer goods, the general poverty that's still felt today throughout the country, the fact that everybody was always hungry, that stealing was considered the norm and spying on your neighbors to report them to the state was considered normal by many.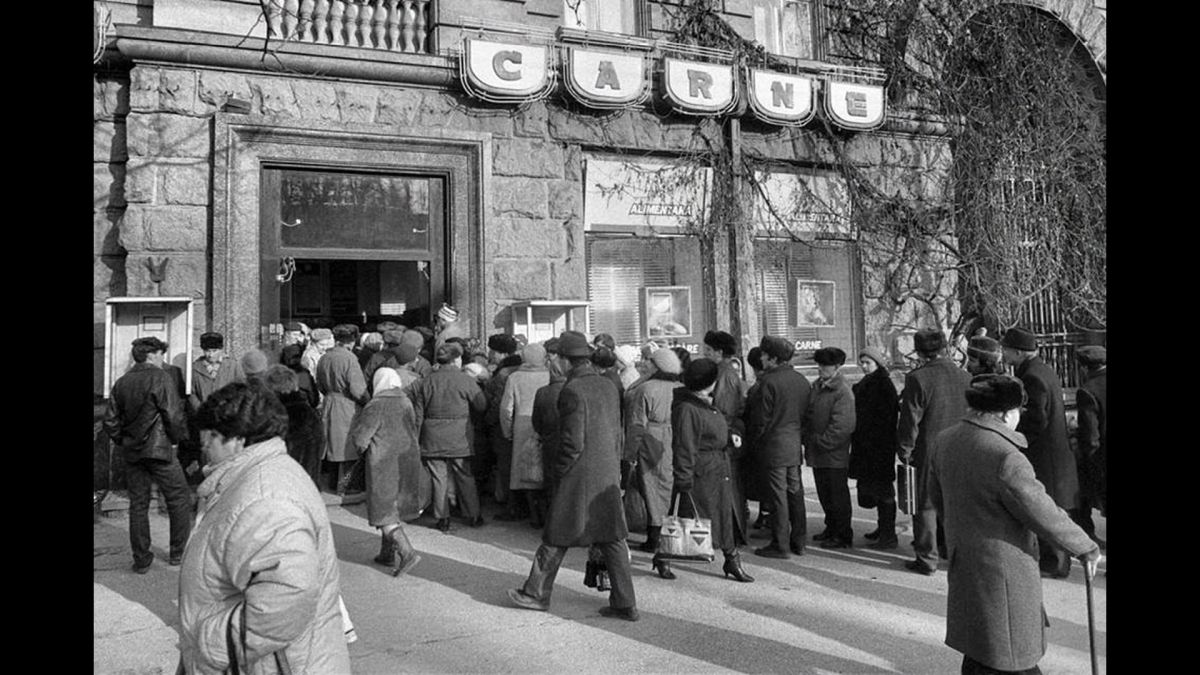 I was young back then and I don't really remember a lot of the horrible things that were the norm during Ceausescu's regime, but I don't plan to forget that it was really bad, even though more and more voices say that it was better back then.
And the young ones who never experienced communism are tempted to believe that nonsense.
I am sure there are even more horrible things about communism in general and Nicolae Ceausescu in particular, things that I don't remember or know because I was 5 when he was overthrown, but if you're looking for a bit of history and details about Romania's communist leader, I have that for you in this article.
So without further ado, here are 10 facts about Nicolae Ceausescu, things you most likely didn't know about him!
1. One of his dreams was to pay Romania's external debts
Nicolae Ceausescu became obsessed with this idea which, in theory, is not a bad one.
The dictator was dreaming about complete independence and he wanted to pay the entire external debt that Romania amassed during the industrial revolution led by Ceausescu…
But his methods to achieve his dream were not the best: he started rationing food, as well as gas, water and heating, resulting in a massive decline in the quality of living (which was already relatively low).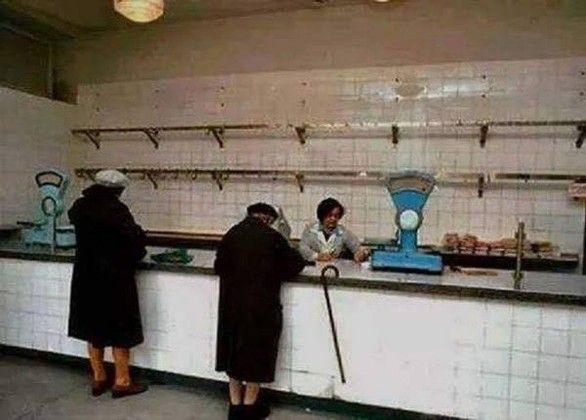 People started to get poorer and poorer, their lives were miserable and it all ended with the revolution in December 1989, when he was overthrown and killed.
Strange enough, this happened just months after he managed to pay all the debt…
You can read more about this on Wikipedia – it's very interesting to see that in the 60s and 70s Romania had one of the fastest rising economies in the world and Ceausescu himself was considered an "enlightened" leader.
You can check out the video below for some more photos of stores & life in Romania under Ceausescu's rule. For me, even though I was so small, looking at these photos feels like trying to open an old wound:
2. He was uneducated
Nicolae Ceausescu only managed to finish 4 classes in school, representing elementary school.
He had to move out of the village he was born in (Scornicesti, Olt county) and moved to Bucharest when he was 11, where he became a shoemaker's apprentice.
Despite all these, he was a charismatic person (by the standards of the time) and extremely active and appreciated within the communist party, which helped him become the most powerful person in Romania.
3. He married his brother's lover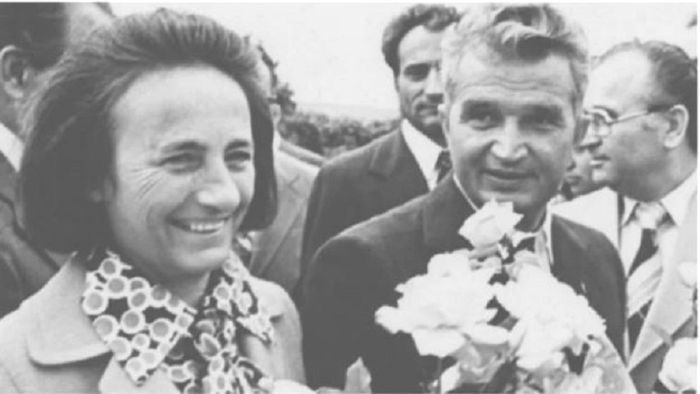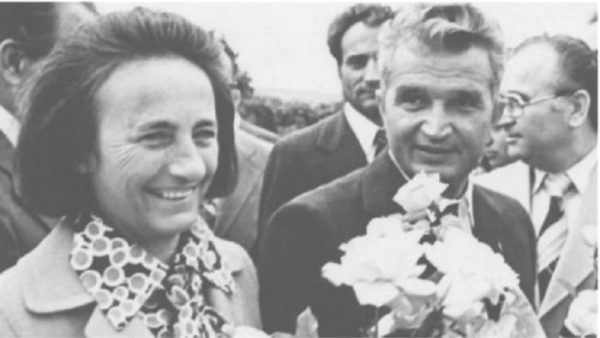 His wife, Elena Ceausescu, was part of the Ceausescu family before the dictator-to-be married her.
She was actually the lover of one of Ceausescu's brothers before falling in love with Romania's leader.
As a side note, if you like the names of Nicolae or Elena – or maybe you're curious about other traditional Romanian names, make sure to read my article on that.
4. Salvador Dali made fun of him
When he became Romania's president, he was handed the Royal Scepter as a symbol for his power.
However, this was not in accordance with communist principles, which stirred a wave of reactions over Europe.
Salvador Dali himself sent Ceausescu a telegram mocking him, but he did not understands its true meaning and instead, being very proud of the words he had received, he insisted in having it published in all newspapers in Romania.
5. He survived a plane crash
The plane he was in during a trip to Moscow crashed when it landed, with four people losing their lives (three crew members and Romania's foreign minister). Ceausescu survived with only minor injuries.
6. He was a tiny man with a speech impediment
…and very shy with women, according to rumors. He was just 5'2″ tall (157 cm) and had a speech impediment that resulted in him being bullied when he was younger and mocked (behind his back) during his life.
He was also reportedly extremely shy with women, a problem his wife didn't help with, since she was reportedly extremely jealous.
But his height was his biggest concern and in order to keep things looking normal, he actually ordered for the stairs of the Casa Poporului (now the Palace of the Parliament) to be shorter, so he could climb them easier.
The stairs are of the same height even today: an interesting thing to notice if you visit the building.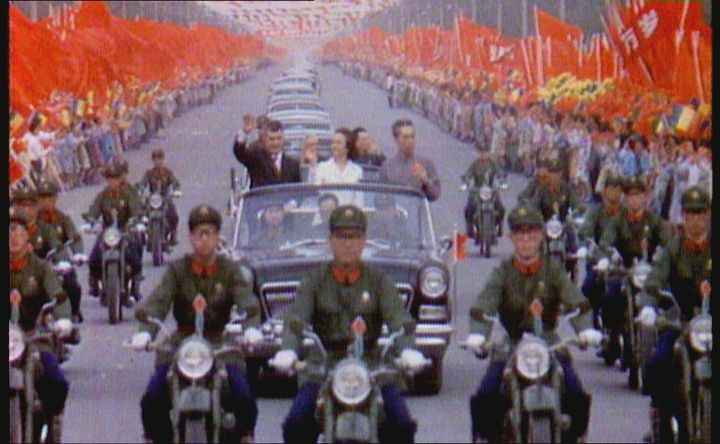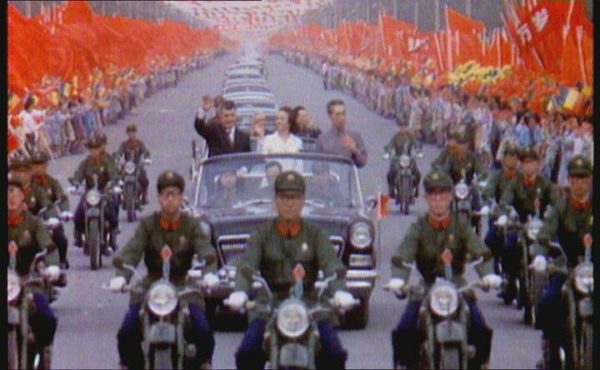 7. He was actually an appreciated leader early on
Nicolae Ceasusescu was Europe's youngest political leader during those times and appreciated for his political views, especially the external policies and industrial advancements in the country.
He was the only communist leader in the world to have diplomatic relations with Germany and also the only communist leader to be part of the IMF (International Monetary Fund) and World Bank.
8. His wife, officially a renowned scientist, barely knew how to write
Since the dictator can do whatever he wants, he turned his wife into a world renowned scientist.
She "published" various scientific papers, being the leader of the country's Chemistry research team.
However, she could barely write and was even unable to speak Romanian correctly, just like her husband.
Many jokes circulated during the time, highlighting the mistakes she was making.
On the few occasions she was invited to scientific conferences, she had a "translator" which was actually a scientist who would provide correct answers to the audience, completely ignoring the stupid answers she was giving.
Elena Ceausescu also held multiple Honorary degrees (Doctor Honorist Causa) from multiple national or international universities. Her husband also held 8 such degrees.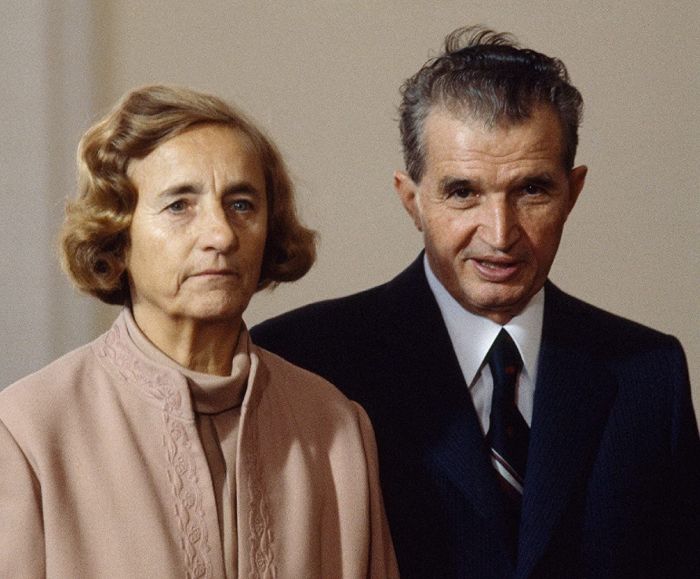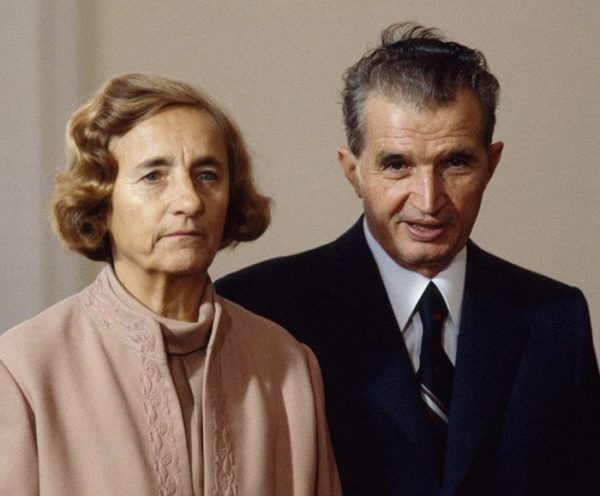 9. Game of Thrones' Daenerys Targaryen would've envied his title
Romania's dictator was presented as "Nicolae Ceausescu, General Secretary of the Romanian Communist Party, President of the Socialist Republic of Romania and Supreme Commander of the Armed Forces".
Now that's a title you don't hear often and I can only pity the poor fellows who had to introduce him.
10. He was executed while singing the hymn of the communist countries
One of Ceausescu's life-long phobias was that of getting shot – and that's exactly how his life ended. He was executed after a brief trial in December 1989, together with his wife.
While he was standing in front of the squad, he was singing the hymn of the communist countries. His final words were: "Long live the Socialist Republic of Romania! History will revenge me!"
His execution was, in my opinion, a savage decision for a savage ruler. The validity of his trial is questioned today (the military court only needed one minute to decide upon the verdict) but it's all in the past and not much we can do but remember what happened and make sure that similar mistakes will not be made again.
Even though I completely disagree – like most people would today – with the way things were handled back then, we should look at the big picture too.
Not only that this happened back in 1989 when things were completely different than they are today, but also happened in a country that was under a communist regime for such a long time.
Its people simply didn't know much about personal freedom, normality, fairness or even compassion… violence was still the norm back then and they acted in accordance.
Wrapping up
These would be the Nicolae Ceausescu facts that I had to share today. I have added a few photos as well to better paint an era that's long gone, but not forgotten.
And it should never be forgotten, so that the same mistakes won't be repeated.
Do you know any other facts about Nicolae Ceausescu? Let us all know by commenting below.
Or if you want to continue on a happier note, you can keep reading about traditional music in Romania.