If you're looking for some inspiration for your little one, choosing a traditional Romanian name from my list below is the way to go.
If you want to honor your Romanian heritage, if you are married with a Romanian or simply because you like how these names sound, go ahead and choose the one you like the most. They're all pretty cool, let me tell you that!
No matter what your reasons are – you can be just curious, too – I have below a large list of Romanian names for girls and boys with their meanings too, so read on.
A note about Traditional Romanian names
Traditional Romanian names are – strangely or not – starting to lose popularity in the country.
I don't really know why, but one of the reasons could be the fact that parents want their children to have unique names (when I was in school, we had three Oana, three Ioana and no less than four Mihai in our class).
We chose a non-Romanian name for our child and we thought we're a minority, but the one we chose (Eric) is actually extremely popular among kids nowadays and there are tons of Erics out there. Yup, totally unexpected!
Either way, Romanian names sound unique for foreigners, drawing inspiration from all regions – you have names with Latin roots, Russian roots, German roots and so on. You can read more about the Romanian culture here.
It is impossible not to find something you like, so let's not waste a single second and instead let's check out below some Romanian names for girls and boys and see what they mean (where I have that info)!
Note: the details that I have in brackets are not the direct "translation" of the names, since that is generally impossible.
It just represents a brief summary of the meaning of each name – although most are chosen for the way they sound, and not meaning. Let's check them out below!
Traditional Romanian Girl Names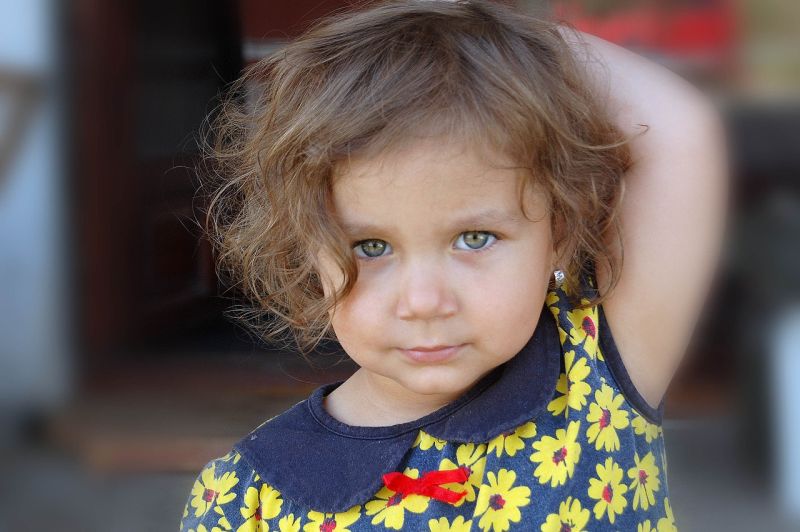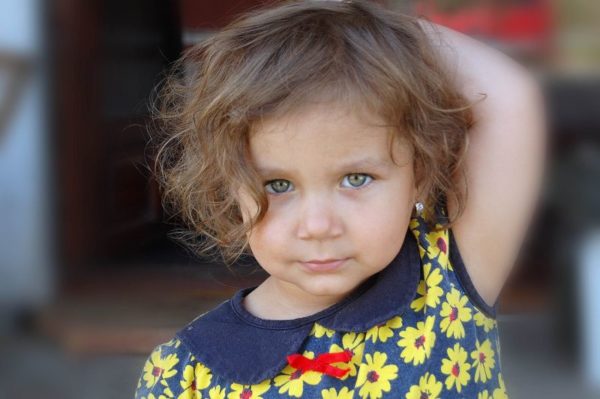 Adelina (Noble woman)
Adina (also noble)
Adriana (Latin name, meaning "by the Adriatic Sea")
Alina (noble)
Ana
Ana-Maria
Anca (the gratious one)
Andreea (warrior)
Andra
Antonia (female form of the Latin word Antonius, meaning "he was lost")
Camelia (name of a flower, also meaning "the helping hand of the priest")
Carmen (Hebrew origin, meaning Orchid)
Catalina (pure)
Crina (The female version of the lily flower)
Cristina (the descendant oc Christ)
Claudia (the crippled)
Corina
Doina (original Romanian name, based on the unique Romanian song of the same name)
Dana (God is my judge)
Delia
Diana (The Goddess)
Elena (sun ray)
Elvira (the one who protects everybody)
Emilia
Ecaterina (pure, innocent)
Florina (flower)
Felicia (happy)
Gabriela (God is my Power)
Georgiana
Ioana (the blessing of God)
Iulia
Irina (peaceful)
Lacramioara (original Romanian name, meaning teardrop)
Laura (winner, champion)
Lavinia (blue)
Larisa
Luisa / Luiza (glorious)
Luminita (light)
Madalina
Maria (the wanted child or the one from the sea)
Mara
Margareta
Mariana (the wanted child, similar to Maria)
Mihaela (Who is like God?)
Mirabela
Monica (solitary)
Mioara
Nadia (Russian name, meaning hope)
Narcisa (name of a flower, symbolizing love)
Nicoleta (victory)
Nicola (a variation of the name abovc)
Oana (the blessing of God)
Olivia (coming from the latin word olive)
Otilia
Paula (small and humble)
Petronela (small rock)
Raluca (Romanian name based on the name of Romanian ruler Ion Caragea's daughter, Ralu)
Ramona
Rodica (coming from the Rhodos island)
Roxana (sunshine)
Sabina
Sanda (protector of men – shorter form of "Alexandra")
Simona
Smaranda
Sorina (sunny)
Sorana (Sun)
Stefania (crown)
Tatiana (of the fathre)
Teodora (the gift of God)
Tania
Valentina (strong)
Vasilica (the ruler)
Violeta (name of a flower)
Virginia
Traditional Romanian Boy Names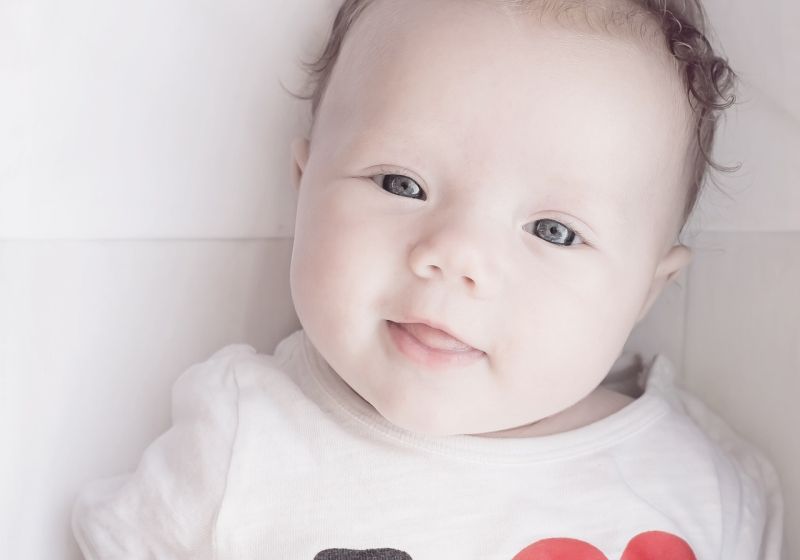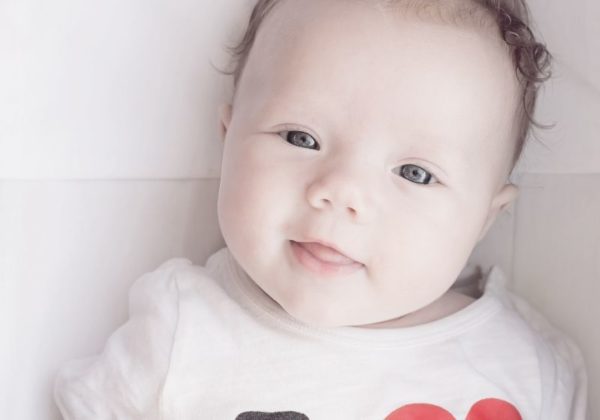 Adrian (Latin name, meaning "by the Adriatic Sea")
Alex / Alexandru (protector of men)
Alin (nobleman)
Andrei (coming from a Greek word that means warrior)
Anton (coming from the Latin word Antonius, meaning "he was lost")
Aurel (the golden one)
Bogdan (name of Slavic origin, meaning "gift from God")
Calin (Greek origins, meaning "very good")
Catalin (another Greek name, meaning "pure")
Carol (free man)
Cezar (from the Latin word Caesar, meaning king, autocrat)
Ciprian (coming from Cyprus)
Claudiu (word of Latin origin, meaning… crippled)
Constantin (constant)
Cornel
Cosmin (beautiful)
Cristian (Descendant of Christ)
Dan / Daniel (meaning "God is my judge")
Doru (the gift of God)
Dragos (Slavic word, meaning "Sweet glory")
Emil
Eugen (member of the aristocracy)
Eusebiu
Filip (man who loves horses)
Flaviu
Florin (flower)
Gabi / Gabriel (God is my power)
George (Farmer)
Gheorghe
Grigore
Horia (the head of the family)
Ion / Ioan (the blessing of God)
Iulian
Laurentiu
Liviu (envious)
Lucian
Marian (means "from the sea" or "of the sea"
Marius (name coming from Mars – the God of War)
Matei (one of the apostles of God)
Mihai (one of the seven archangels, meaning "Who is like God?")
Mihnea
Mircea (meaning "peaceful")
Narcis (in love with his own beauty)
Nelu (the blessing of God – this is a Romanian form of the also common "Ion")
Nicolae (the victorious man)
Octavian (the eigth)
Ovidiu (coming from a Greek name that means "Sheep")
Radu (cheerful)
Razvan (one more name)
Remus
Robert
Sebastian (coming from the city of Savaste)
Sergiu (savior)
Silviu
Sorin (sun)
Stefan (crown)
Teodor (the gift of God)
Tiberiu
Traian (Latin name, coming from the famous Roman Emperor)
Vasile (the leading king)
Vlad (means glorious rule, although it's usually associated <<wrongfully>> with vampires since it was the name of Vlad Tepes aka Vlad Dracul)
Wrapping up
While the during the past 10 years or so, as I already said in the intro, the trend here in Romania was to move a bit away from the traditional Romanian names in search for uniqueness (but still failing to achieve that), I see that lately people are going back to traditional Romanian names once more.
But in the end, it doesn't matter what the trends are. All that matters is that you like the name and are happy to know that your child will be happy with it for life.
And with such a long list above, I am sure you won't have any problems finding an appropriate name for your daughter or son.
Then, you have to prepare for the Christening of your baby. I wrote about that as well, so you're covered!
What other traditional Romanian names for boys or girls do you know or like? Let us all know by sharing your thoughts below!