Bucharest, Romania's capital, is the most popular touristic destination in the country, and one city with plenty of things to offer. Today, I am here to share with you the best things to see and do in Bucharest.
From strolling through the historic Old Town and taking in the beautiful, old architecture, to visiting the mammoth buildings here, to exploring the city's museums, parks and hidden gems, Bucharest has it all.
With so much to see and do, it can be difficult to decide where to start or what to see first, but I am sure that my list will help you.
These are my favorites places to visit, my family loves them – and I am sure you will also enjoy these top things in Bucharest.
Make sure to plan your accommodation well, choosing one the best hotels near the Bucharest airport or, even better, choose one close to the city center to be close to most of these attractions.
Now let's check out below the top things to do and see in Bucharest!
1. Palace of the Parliament (Casa Poporului)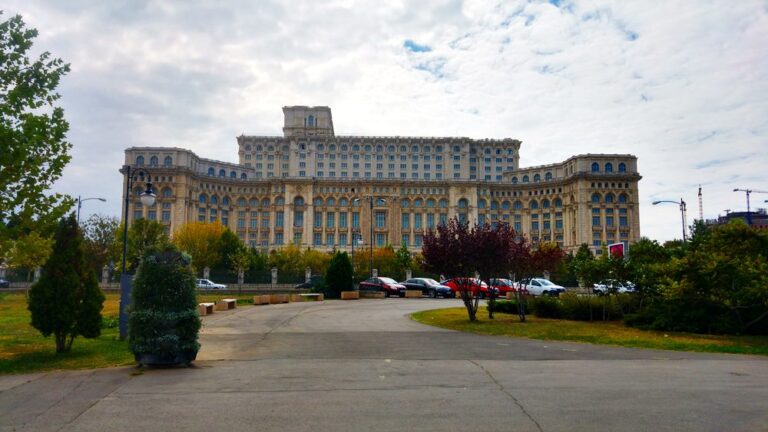 The second largest building in the world after the Pentagon and the largest parliamentary building in the world, this mammoth building has 1,100 rooms (out of which about 500 are empty & unused) and is really impressive thanks to its sheer size, but not only.
You can take photos of the building outside, but you can also visit it – a small part of it, of course – with some large rooms and nice architecture waiting to please your eyes.
There is a nice offer that allows you to skip the line. Book your ticket here (or at least check it out).
If you want to read more about one of the most iconic places in Bucharest – and Romania, actually – make sure to read about my experience visiting the Palace of Parliament here.
2. Cismigiu Park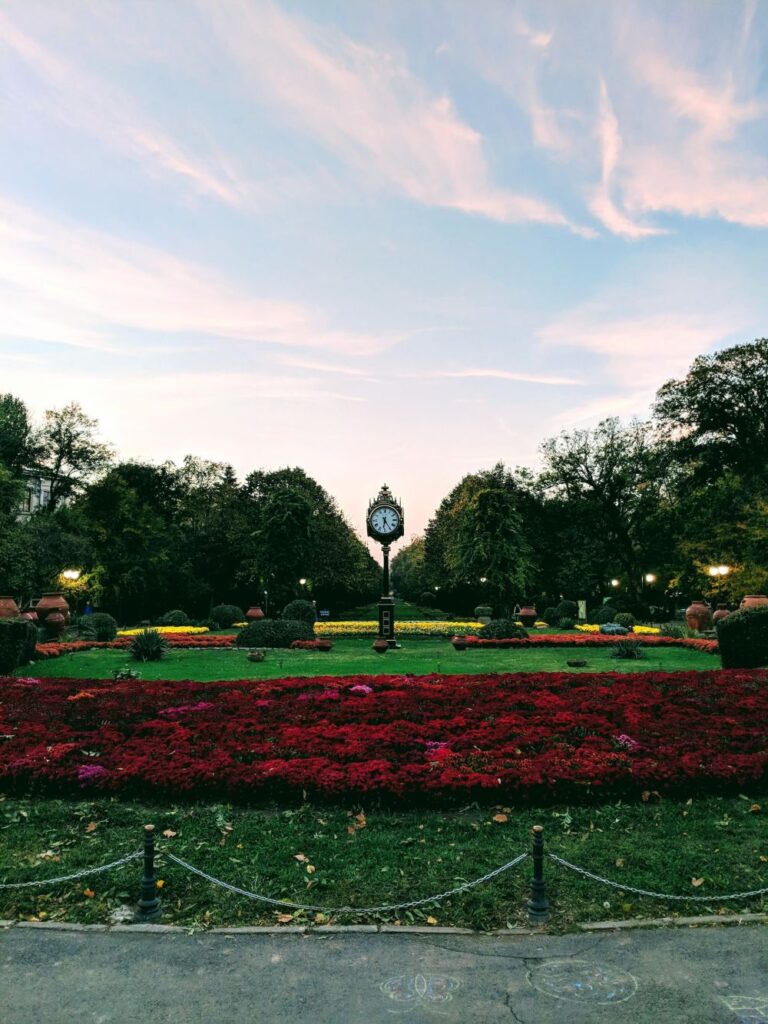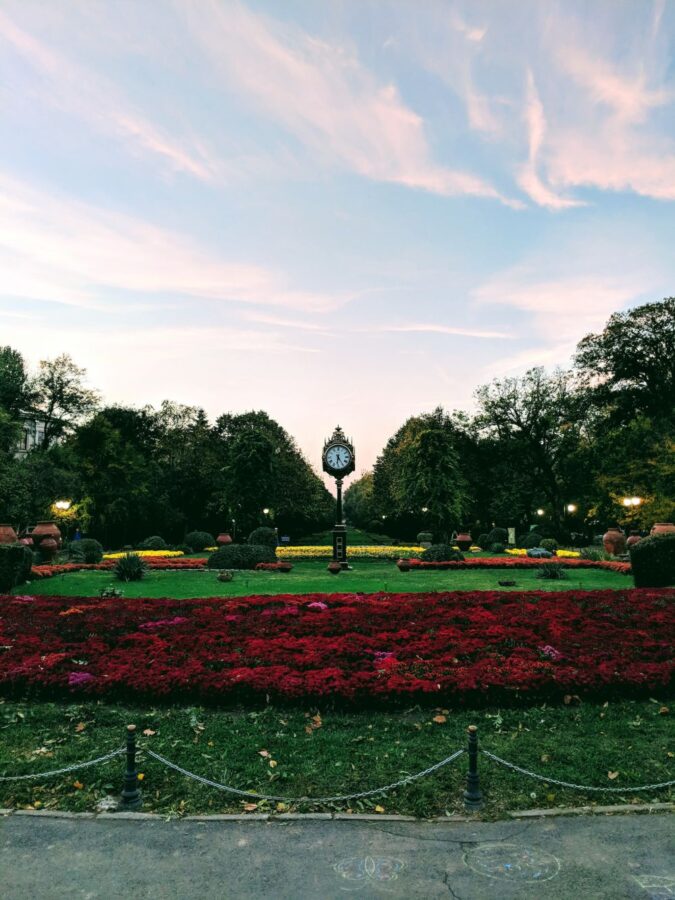 After Casa Poporului, you can take a short walk down to Cismigiu park, one of the most iconic parks in the city and definitely one of the most popular.
I have a love/hate relationship with it since it was pretty dirty and disappointing the last time I visited, but you might get lucky and see the best it has to offer. Recent repair works have certainly turned things around, so you should be in for a treat.
I recommend visiting anytime between May to September to fully enjoy all the green grass and flowers and nice weather.
You also can drink a coffee or eat something in a beautiful restaurant on the lake or see peacocks in the park… or have some fun in the various kids areas in the city, if you're traveling with children.
3. The Old Town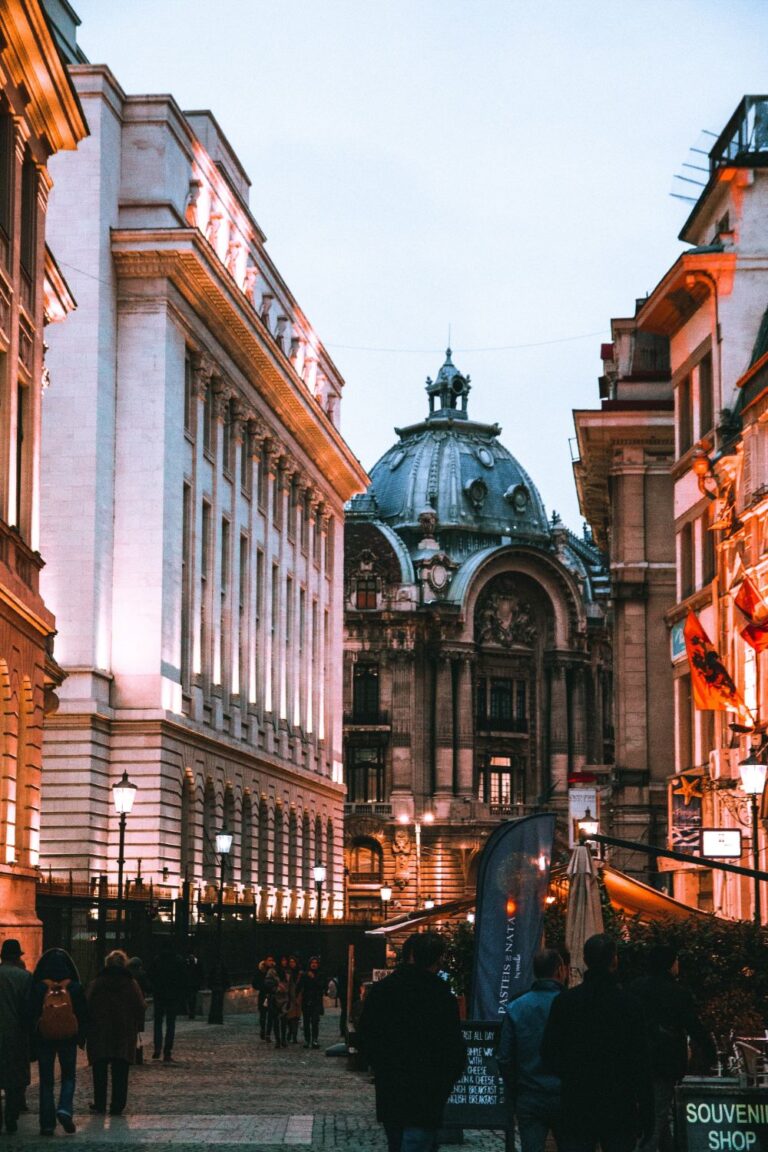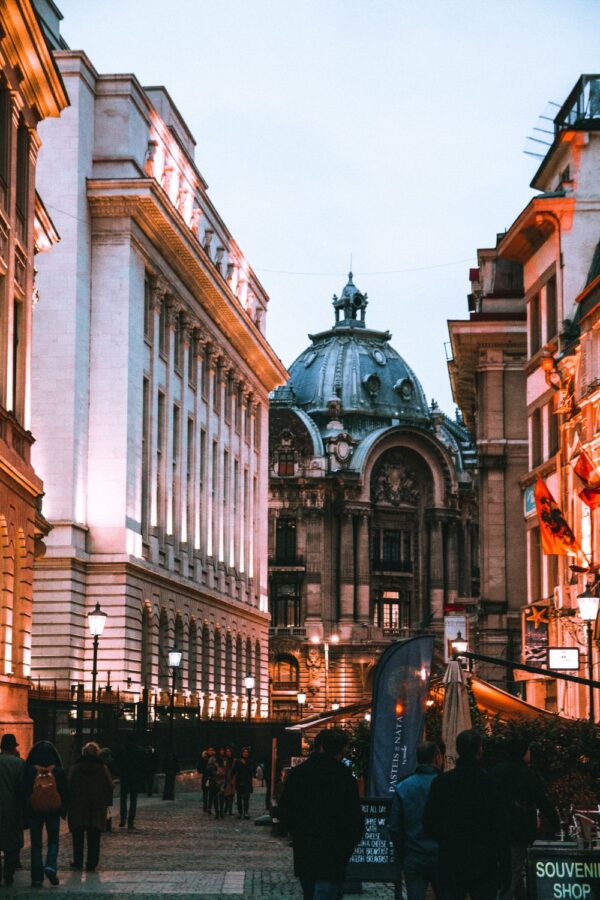 Called "Centrul vechi" in Romanian (meaning "The Old Center"), this is a relatively large area in the heart of the city, filled with charming shops and souvenir stores, but also a ton of amazing restaurants and even some important attractions.
The architecture is also beautiful and you will really feel that you're taking a trip back in time when Bucharest was called "The Little Paris".
And even though this area is extremely touristy, you will find some of the best restaurants serving traditional food here for very budget-friendly prices.
Make sure to check Caru Cu Bere and Hanu' lui Manuc – I guarantee that you will love everything about them, from architecture and design to service and the quality of food.
If you prefer a more organized way of exploring the plethora of amazing pubs, make sure to book a Pub Crawl tour in the Old Town. A perfect night-time experience for all!
Don't know what to order? Check out these delicious Romanian foods for some inspiration!
And make sure to read my in-depth guide to the Bucharest Old Town not to miss anything while you explore the charming streets.
4. The Villacrosse passage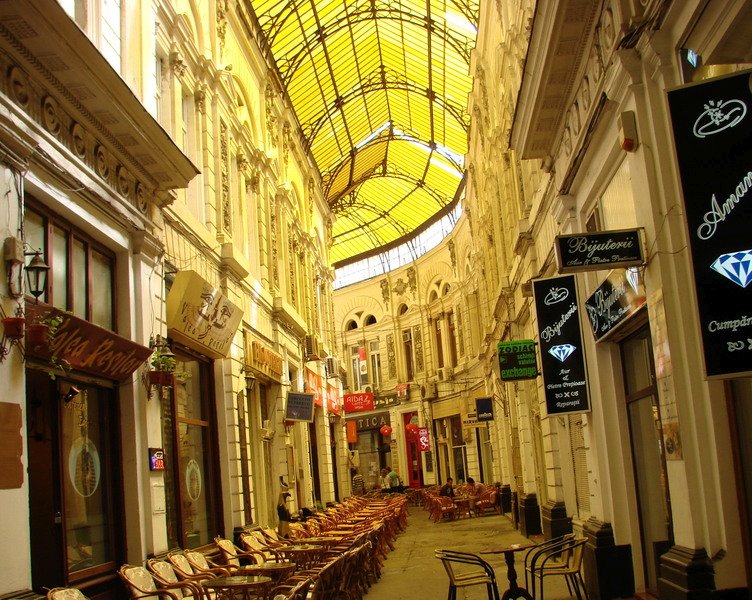 The yellow glass-covered passage can easily be missed, but you shouldn't when you're visiting the old town. It's a pretty unique and beautiful place in the heart of the city.
Nice, small restaurants and artsy shops are there and it tends to get warm and cosy even during the colder months. I love sitting at a table here, enjoying some international food (there are traditional options too) and do some people watching.
I've marked the Villacrosse passage here on the map to make sure you don't miss it when exploring the area.
5. Stavropoleos Church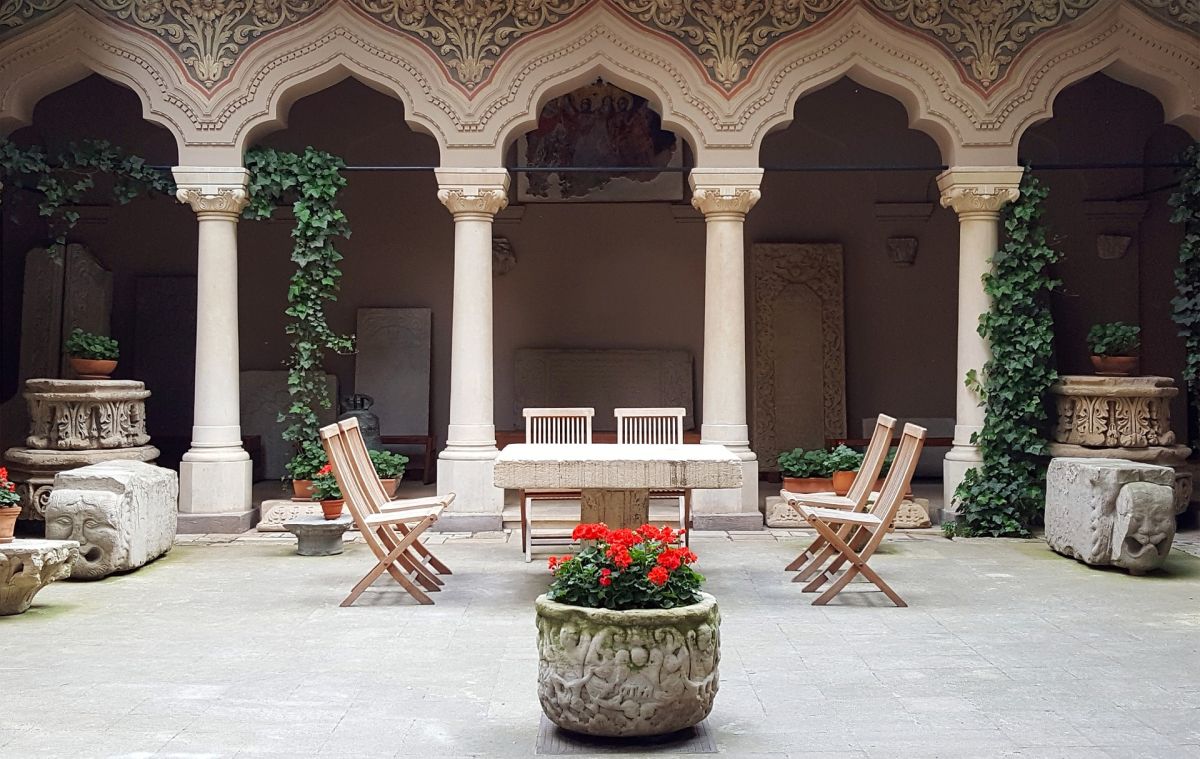 Another attraction that awaits for you in the Old Town, this church can't be missed if you're traveling toward Caru' cu Bere. Or just wander around – you will get to it eventually.
The church itself doesn't really seem impressive when you walk by it, but do get inside for the real treat!
The backyard is absolutely amazing and the trip to the past will do you good, I am sure of that.
Plus, you will get a few moments of silence, right in the heart of Bucharest. Again, something that you can't often get.
The Stavropoles church has been around since 1724, so it's extremely old (and still standing), having been a nuns monastery until recently. I absolutely love it – and so does my family – and we always visit it when we're in the area.
6. Muzeul Satului (Village Museum)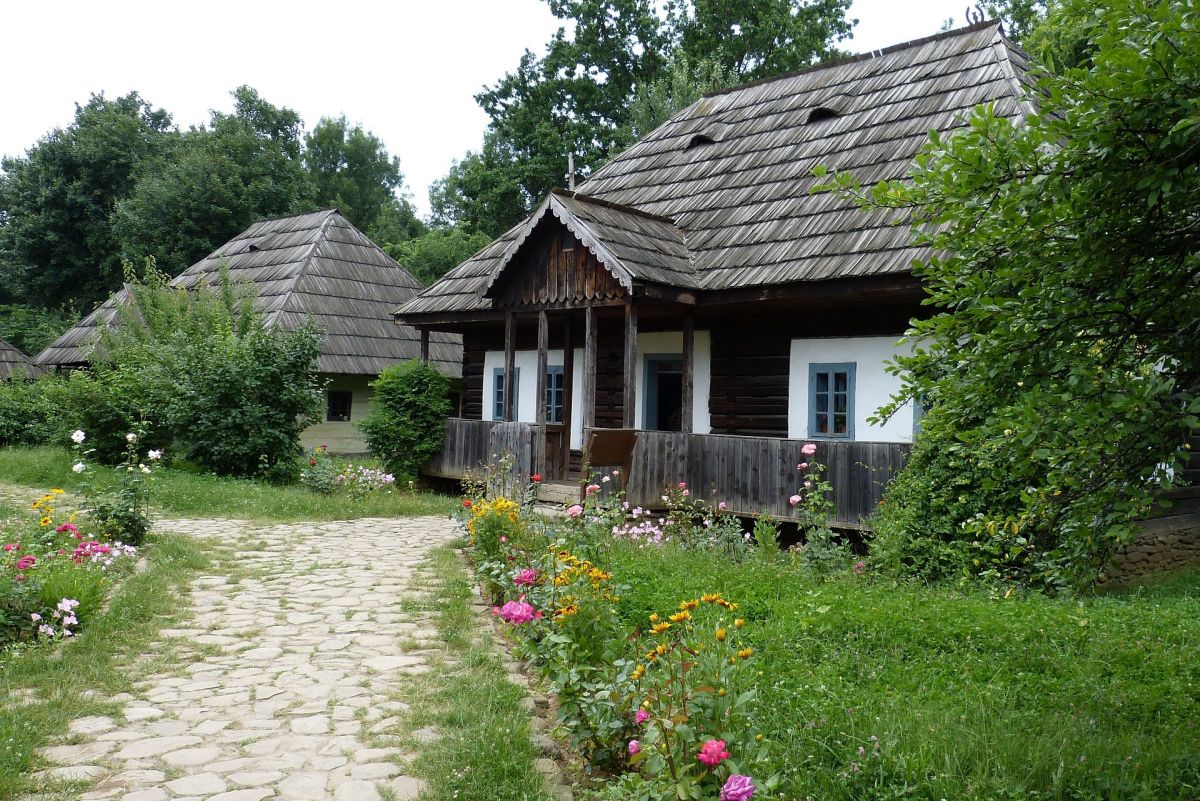 Fully named Muzeul National al Satului "Dimitrie Gusti", the Village Museum in Bucharest gives you a glimpse into the life of Romanians back in the day.
And trust me when I say it – visiting those old houses and the entire village is a lot more impressive and fun than it might sound.
You will love it, especially when you will see how much things have changed over the years in terms of living conditions and activities.
I recommend visiting this place when the weather is nice (spring to fall) because that's when you get to fully experience the whole thing – you can get inside the houses, spend some time outside enjoying traditional foods and really feel that you've traveled a few centuries back in time.
If you are lucky, you might even get there during one of the many various events that are organized inside. If not, you still have a bunch of restaurants serving traditional Romanian food to feel well.
7. Herastrau Park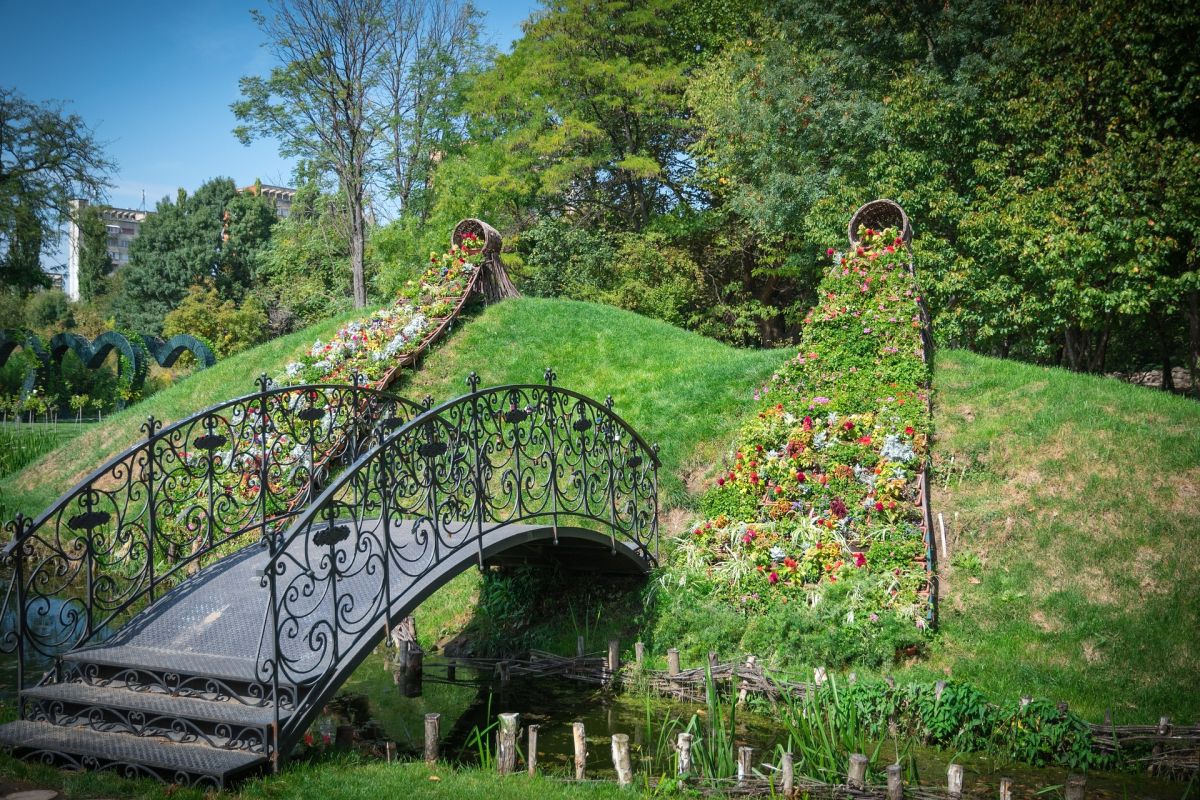 One of the largest, most popular and most beautiful parks in Bucharest is Herastrau Park (where you will find the Village Museum recommended above).
It has a bit of everything, from tons of alleys to explore, to lots of green areas and beautiful views, but also a lake where you can practice your rowing (or just look at and relax).
There are also lots of pubs and restaurants around, in case you need to take a break.
It's a huge park, so make sure to plan accordingly (both in terms of time allocated to spend there, as well as clothes and especially shoes). In can be tiring, but totally worth it!
8. The Romanian Athenaeum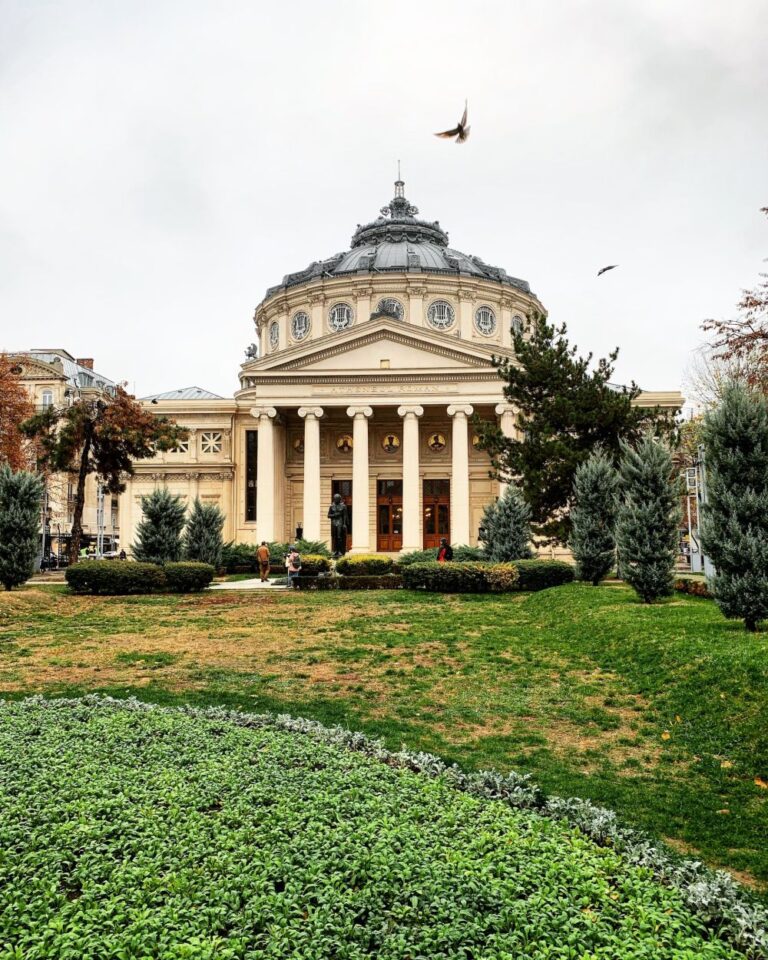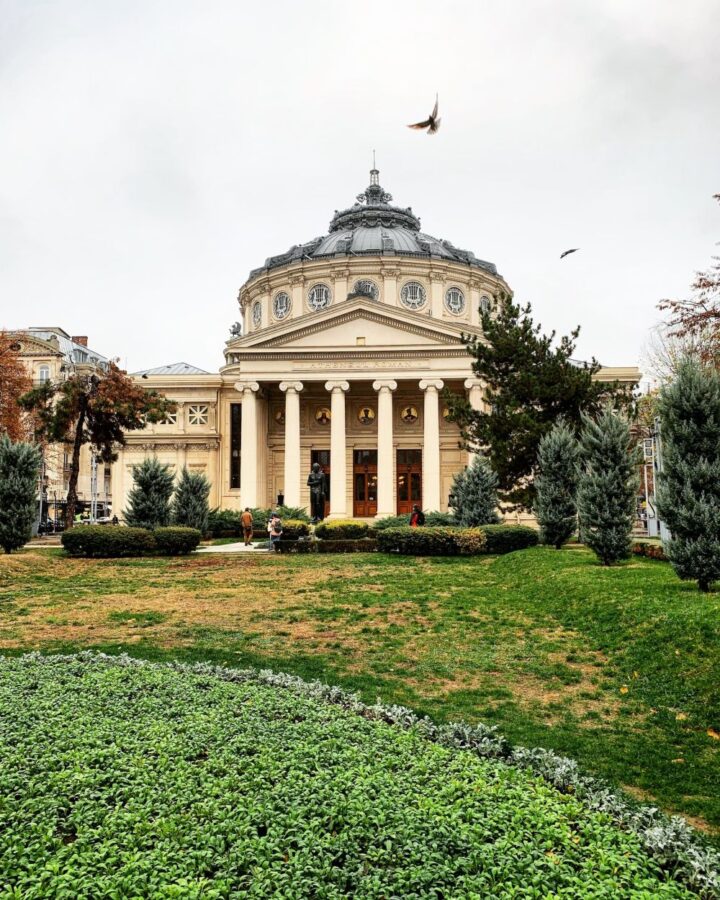 Built in the late 1800's and rebuilt in 1992, this is must see place in Bucharest – and ideally when there's a concert or event inside (which will definitely require a reservation in advance).
And do explore the area around it – there are some nice views as well, including the National Museum of Art and a great La Mama restaurant where you can eat real Romanian food – if there's room for more (but, hey, there always should be when you travel!)
9. The House of Ceausescu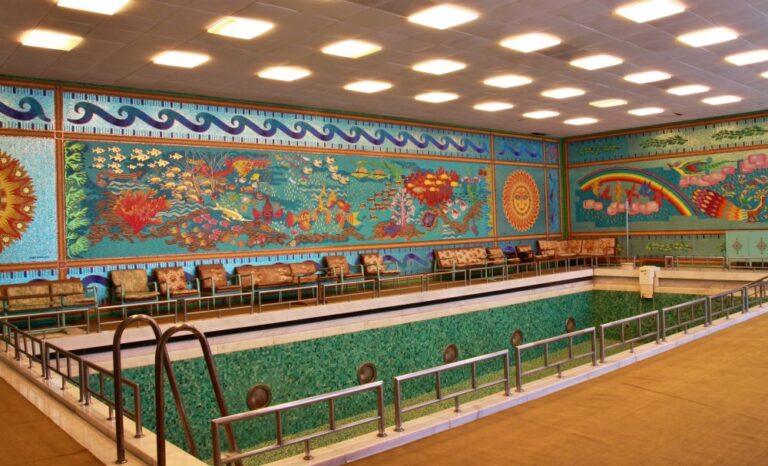 Nicolae Ceausescu was Romania's dictator who was overthrown back in December 1989.
He is the one who built the massive Palace of the Parliament, but also a guy who loved luxury. Like all dictators, of course.
You can now get a glimpse into the luxurious life he was living by visiting the House of Ceausescu in the Primaverii neighborhood – an area that even today is for the high class of the city. Find the exact address, prices and more details on its official website.
Located pretty close to the Herastrau Park, this is an impressive, must see place that shows how the leader of people that were poor and hungry lived: he had a private pool, a private cinema room inside the house and all the luxury you can wish for.
This was unheard of for the common folk in communist Romania back in the day (and even now).
And if you want to learn more about Romania's dictator prior to getting to his former residence, read some interesting facts about Nicolae Ceausescu that I shared in a previous article.
10. The Arch of Triumph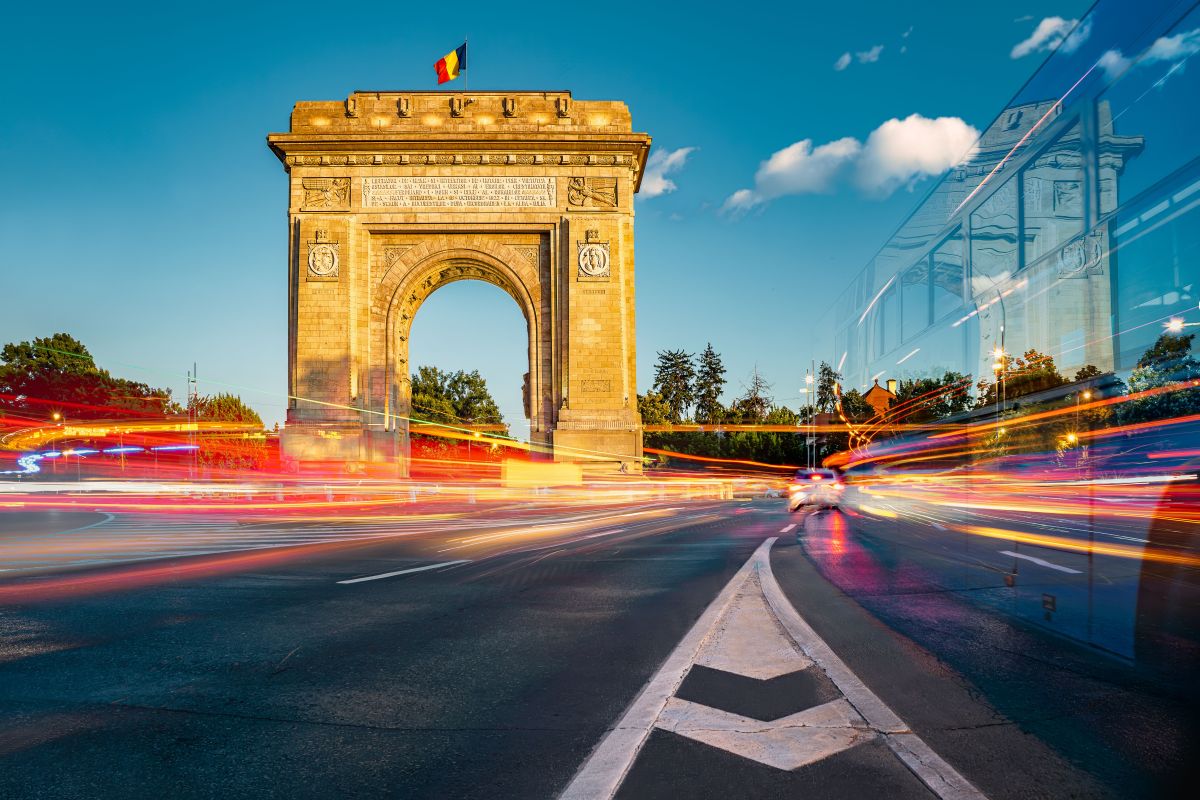 I told you before that Bucharest was called "The Little Paris." Well, it has its own Arch of Triumph to show you why.
Built in 1922 and renovated twice since, the Arch of Triumph stands at an impressive 27 meters tall and is ornated with intricate carvings and beautiful sculptures.
Build on one of Bucharest's iconic streets (the Victory Avenue), it offers spectacular views of the city – if you climb on top, that is – and is especially stunning at sunset.
It definitely is worth ~2 Euros entry fee, especially if you want to take some spectacular photos.
11. The National Museum of Art
Housed in The Royal Palace of Bucharest, the National Museum of Art is the perfect place to visit by art lovers. Here, you can enjoy a vast collection of paintings, sculptures, and decorative arts.
This is the largest Art museum in the country, with a huge collection that spans a wide range of artistic styles and periods, from ancient Greek to medieval Romanian art, to works by some of the best known painters and sculptors of modern times.
Apart from works by some of the best known Romanian artists, you can also see works of Rembrandt, Rubens, Monet or Cezanne to name just a few.
12. The National Museum of History
If art is not your thing – or if you have some more time for an awesome museum, this one should be next on your list.
Located in the heart of the city, this museum is home of a vast collection of exhibits that tell the story of the Romania's past – from ancient times to recent history. There's plenty to learn about the country here.
13. Grigore Antipa National Museum of Natural History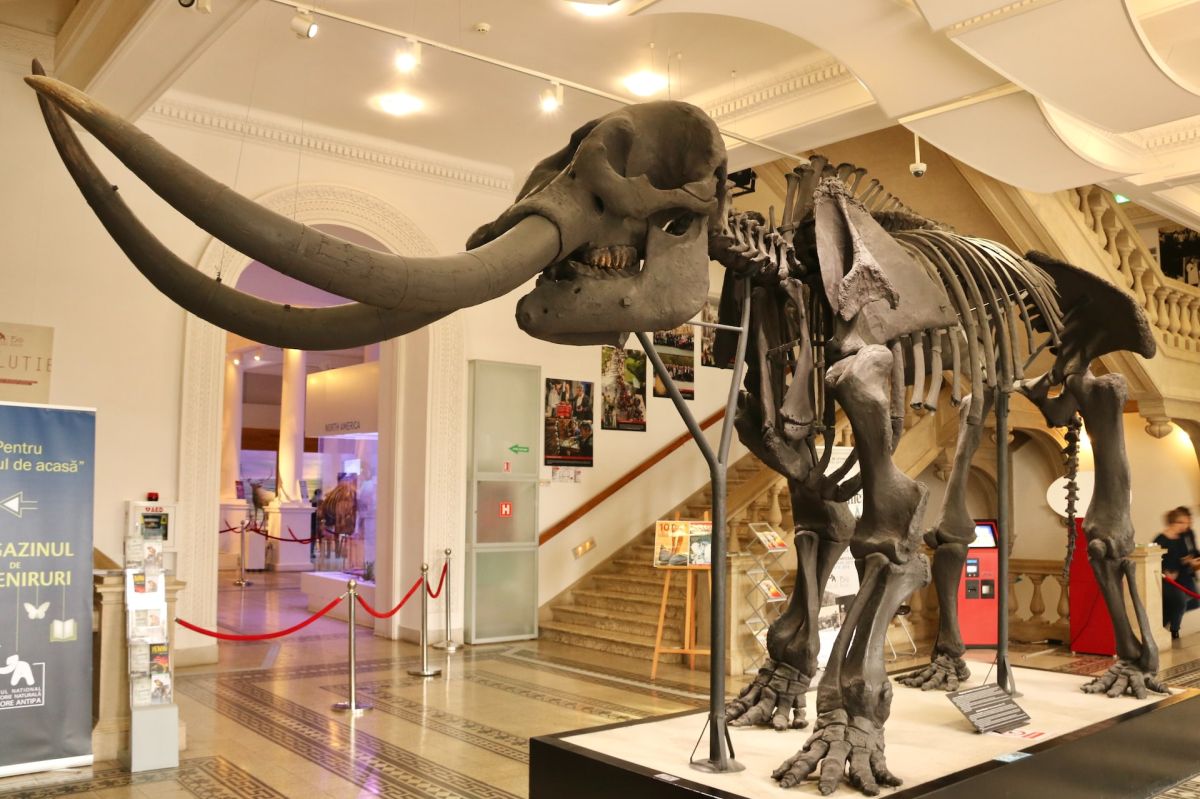 This was the main place that I loved visiting in Bucharest as a kid. And it seems that the Grigore Antipa museum still holds its lure to the younger visitors, as my son loves it also.
The museum's collection includes everything from rare fossils and minerals to exotic animal specimens and taxidermy displays, as well as interactive exhibits and multimedia presentations that both young ones and adults will love.
14. Revolution Square (Piata revolutiei)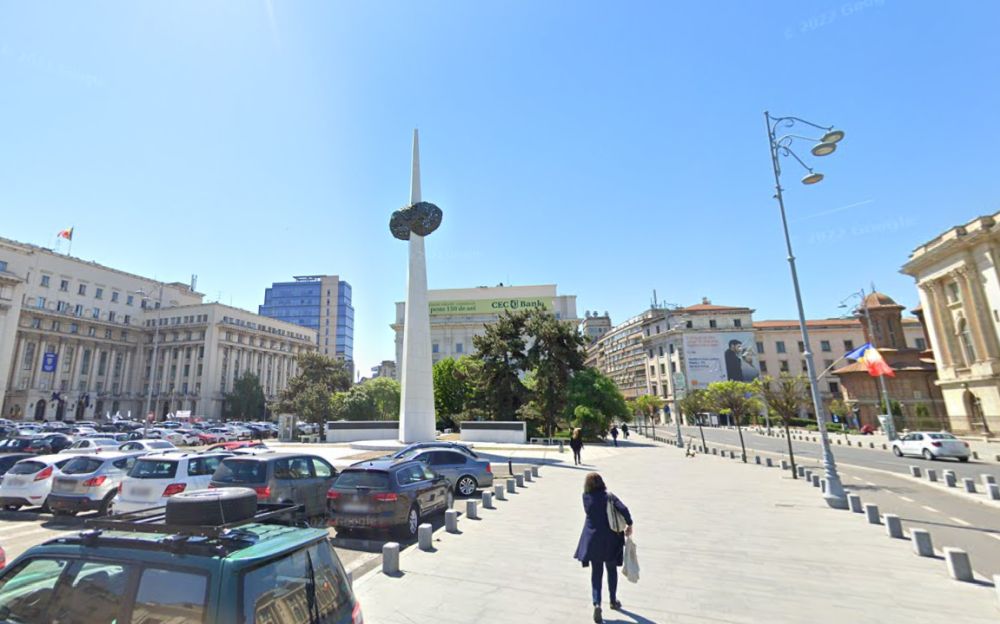 This renowned square played a central role in Romania's 1989 revolution, which brought an end to the Communist regime and marked the change to democracy and basically a new era for the country.
Today, the Revolution Square is home to some important landmarks, such as the striking Memorial of Rebirth, which commemorates the events of the revolution, as well as various other imposing buildings – including the Royal Palace with the Museum of Art I've already recommended above.
Spend some time exploring the area and take a break at one of the many nearby cafes, taking photos of everything in sight.
15. The People's Salvation Cathedral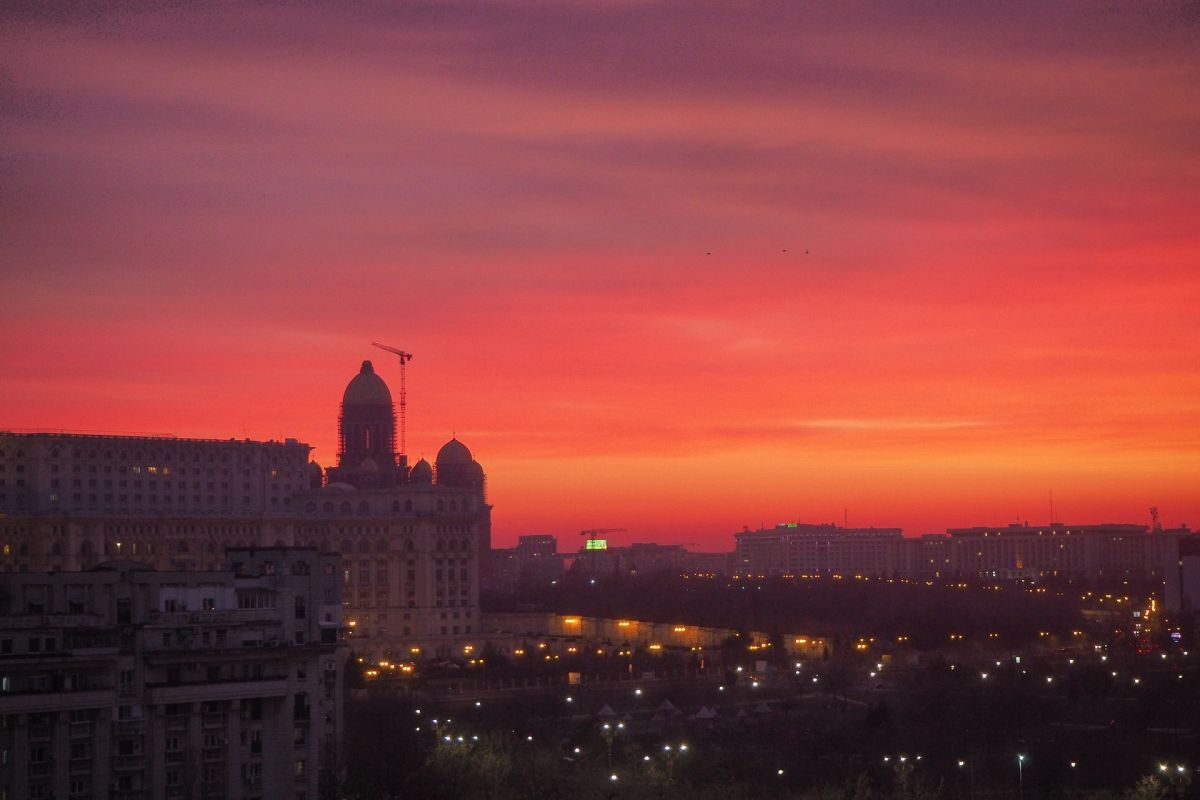 I wasn't sure whether or not I should include this on the list, as this Cathedral is not completely built at the moment of writing. But it is impressive and even as it is today, it's worth visiting.
The People's Salvation Cathedral (aka Catedrala Neamului) can be found next to the Palace of the Parliament and is the second of Bucharest's mammoth buildings.
The building is going to be 123 meters wide and 125 meters high and able to house 125,000 people, being one of the largest churches in the world. Wow!
So even though you can't go inside yet (as it's not ready, as I said), you can still visit and take photos from the outside.
I wrote more in-depth about the People's Salvation Cathedral in a previous article – make sure to check it out if you want to learn more.
16. The Botanical Garden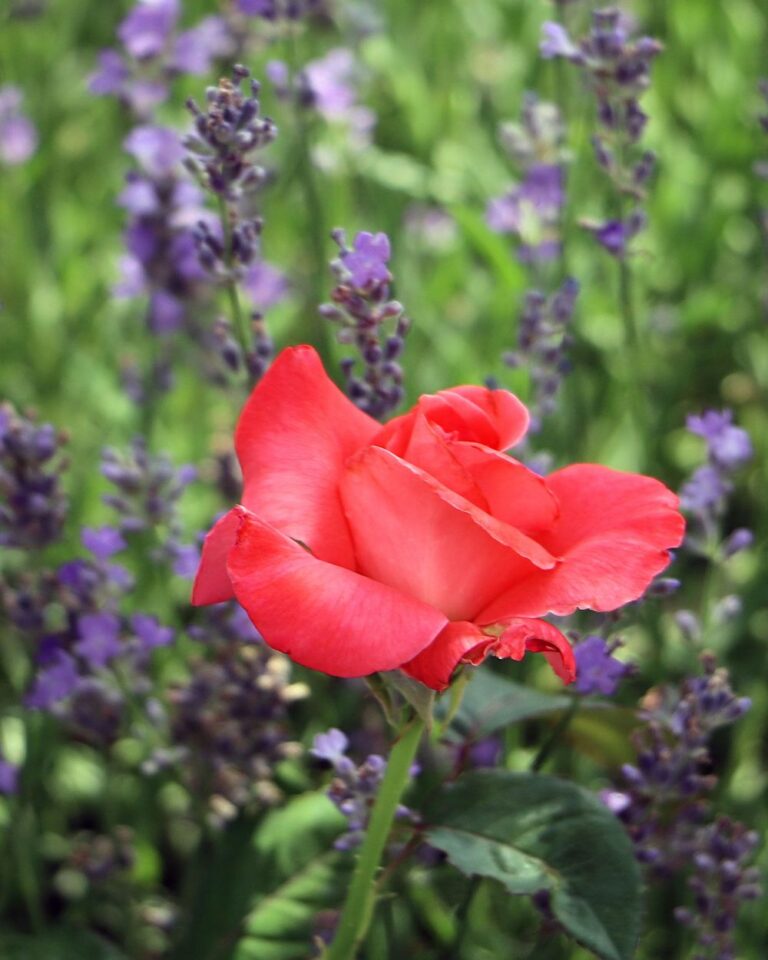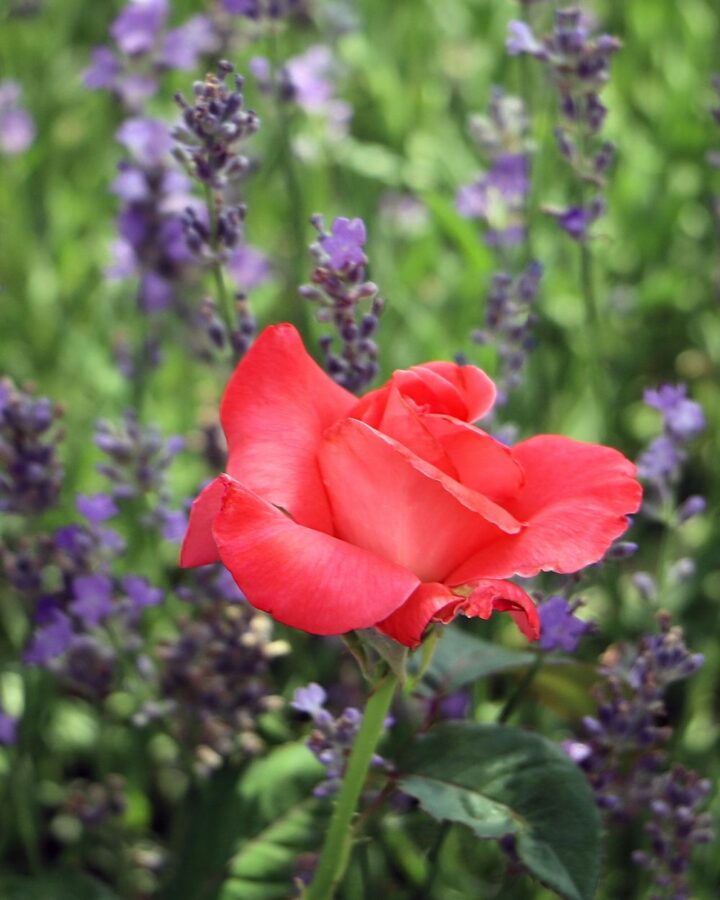 I have to be honest here – Bucharest's Botanical Garden is not one of the most impressive in the world, but it's still a nice place to visit, especially if you happen to be here when the flowers are in full bloom (May – June).
And if you want to right across the Botanical Garden, I can't recommend Vila Cotroceni Boutique Apartments enough. I stayed here a couple of years ago when I took my mother to visit Bucharest and we both loved the place. And you can see the botanical garden from your balcony. Perfect!
17. Therme Bucharest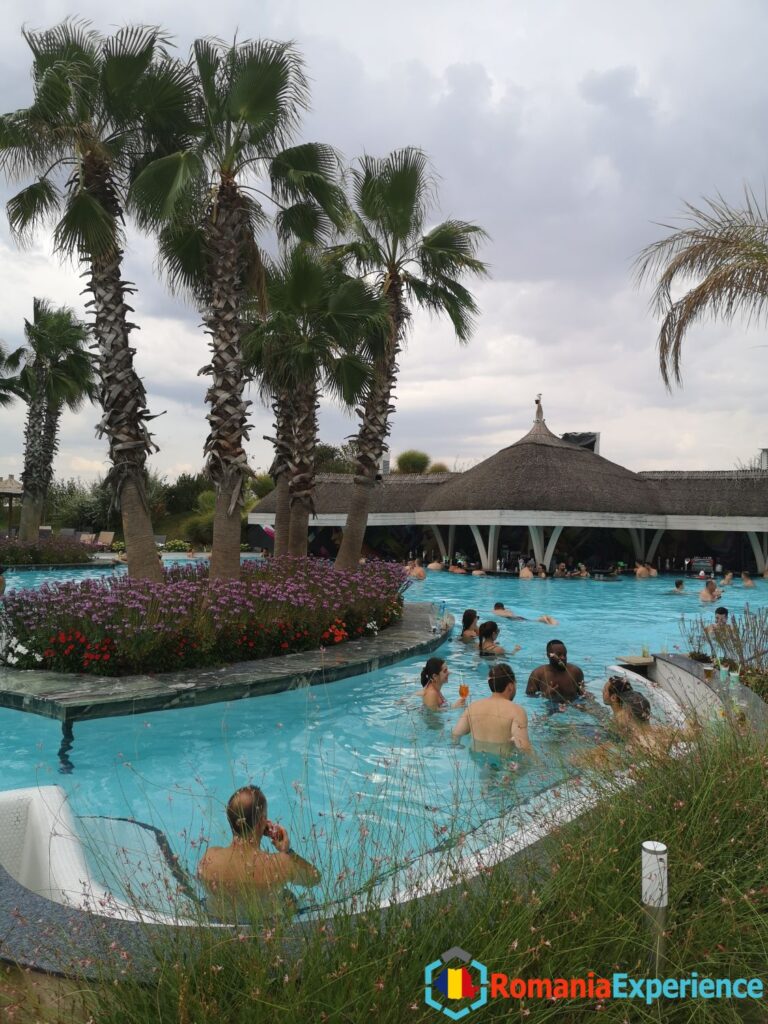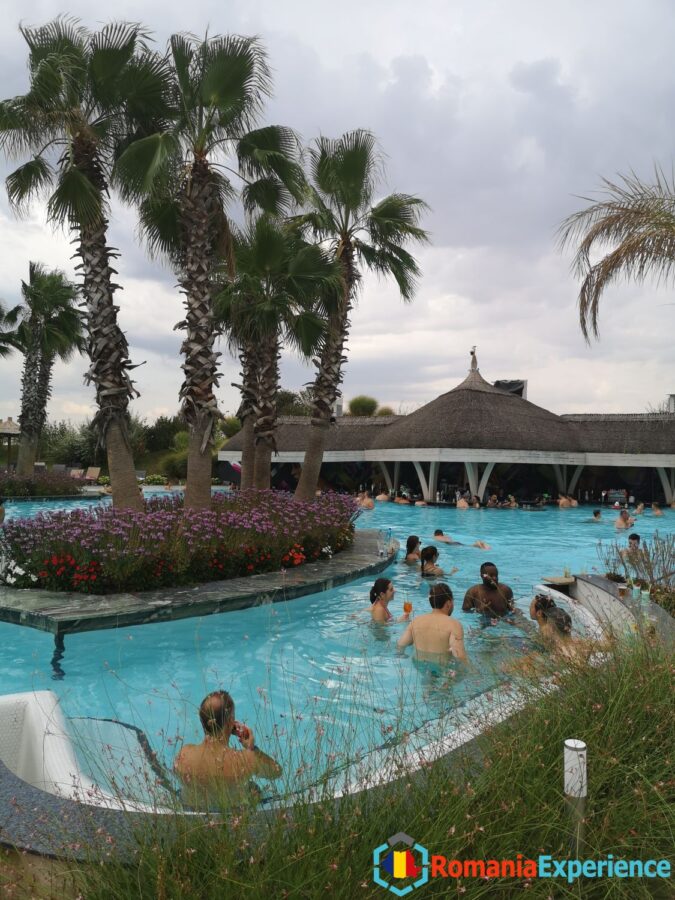 My wife took me to Therme Bucharest late last year for my birthday, and I have to say that it was one of the best gifts I have ever received. This place is absolutely amazing!
This is the largest indoor wellness center in Europe, with 10 thermally heated pools, 11 saunas, 16 water slides and various restaurants, bars and places to relax.
It is divided into three sections: Galaxy, The Palm and Elysium, with the final two not offering access to children under 14. So expect relaxation and pampering all day long.
Therme is located outside of Bucharest, a few kms away from Otopeni, so you will definitely need a car to take you there.
The best deal is, in my opinion, this deal which gives you Pickup & drop-off by van, as well as a "skip the line" ticket to Therme Bucharest. I wasn't aware of this when my wife took me there, but this is the service we'll get next time we go (because it HAS to be a next time, it was that good!)
18. Day Trip to Peles Castle & Dracula's Castle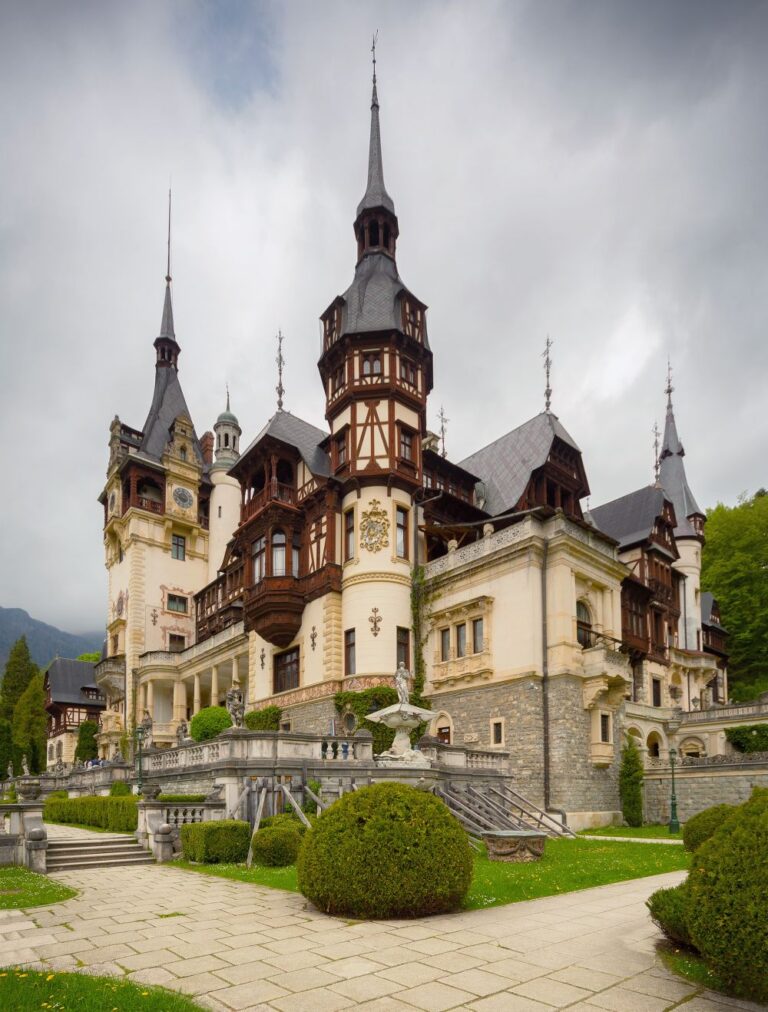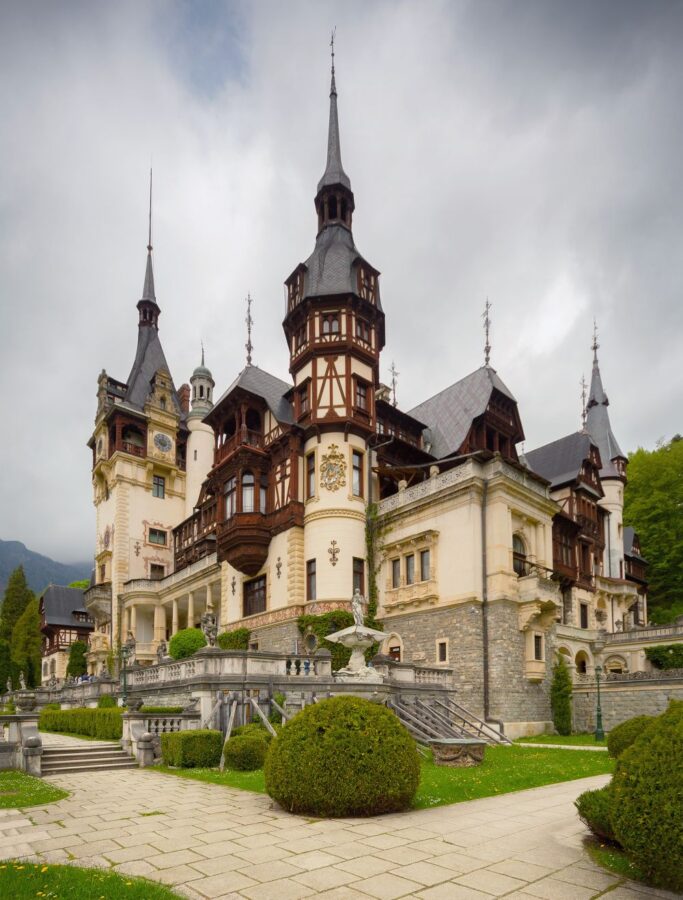 If you spend a bit more time in Bucharest, this day trip that takes you to three iconic places in Romania is a must.
You'll leave Bucharest in the morning and visit Peles Castle, which is a fairy-tale like palace near Brasov. You will then visit Bran Castle, known to the world as Dracula's Castle and also enjoy some free time exploring the old town in Brasov. A perfect day trip!
Click here to learn more about this day trip.
I wrote about my visit to Peles Castle here, in case you want to read more. I also wrote about vampires in Romania – but I can give you a spoiler right now and say you won't find any, not even in Dracula's castle.
Conclusion
These are the absolute best things to do in and around Bucharest. There are still plenty of things left to do, but if you manage to tick these off the box during your stay in Romania's capital, I am sure you will be extremely satisfied.
For example, visiting the Unirii Square when it gets dark to see the beautiful fountain shows could be a thing you should have in mind in case you are in the area.
It's not something to really plan out, but if you happen to be there, it's a bonus thing to do that you will surely enjoy.
If there are other attractions in Bucharest that you consider must see and I haven't written about them above, let us all know by posting a comment below.