Romanians seem to love monster buildings and to prove that statement correct, we're going to talk today about the People's Salvation Cathedral aka Catedrala Mântuirii Neamului.
This is a MASSIVE church with a floor area of around 6,000 square meters (64,000 square feet) and standing 135 meters high. There are even more impressive things to know about the People's Salvation Cathedral in Bucharest, Romania, so read on!
Ceausescu has left behind, among many other horrors, the Palace of the Parliament aka Casa Poporului, a mammoth of megalomania stretching over 3,700,000 Square Feet and going 86 meters up.
For some reason, the Orthodox Church decided that they should leave their mark on the country as well and started another similarly hideous (or impressive, depending on your point of view) project, called Catedrala Mantuirii Neamului (People's Salvation Cathedral).
And you can take that name literally if you think that the zombie apocalypse is coming, because the new cathedral will be horribly humongous.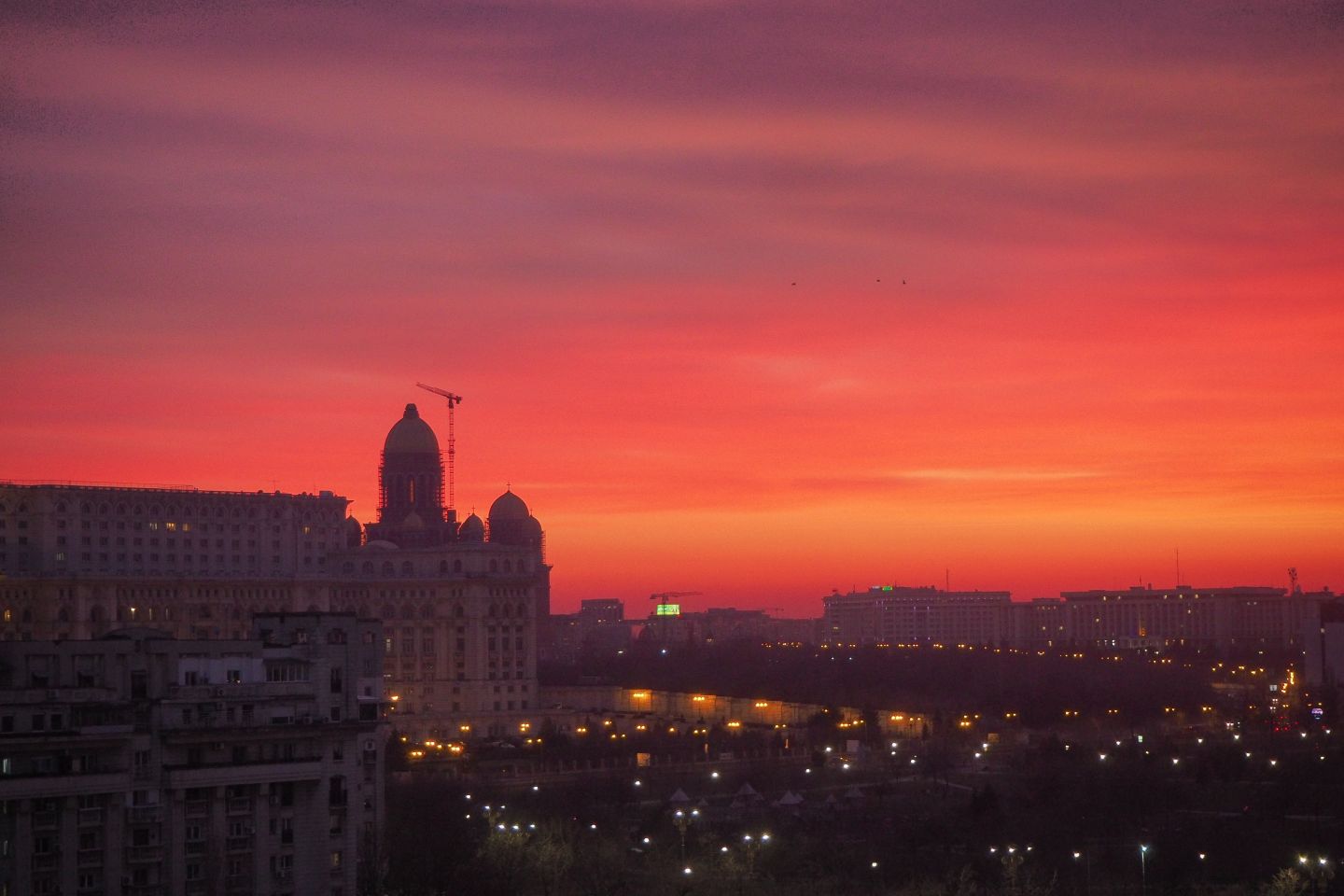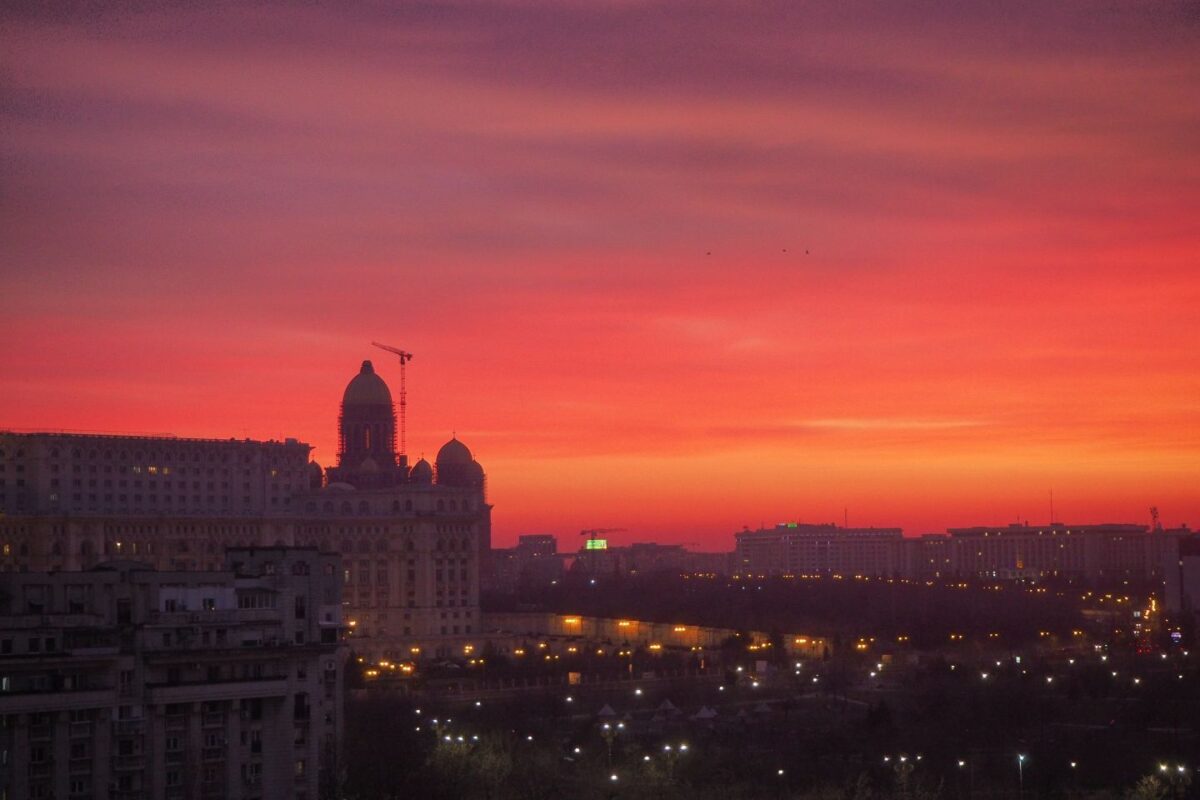 Apart from that, it's nothing that a huge pile of megalomania, bad taste and poor choices. And, as if one wasn't enough – it's being built right behind the Palace of the Parliament.
I do have to admit that it will probably offer a big boost to tourism or at least offer a new attraction for those visiting the country. But the cathedral is not yet ready. Makes sense, since it's so huge.
Things to know about the People's Salvation Cathedral in Bucharest
Building started back in 2010, and it was estimated to be ready in 2020. Of course, that didn't happen. Now, there are "hopes" that it will be ready in 2025 so there's still some time left until you can fully admire it in its entire beauty.
However, starting 2018, the building was consecrated and there were some official gatherings there since then, although it's not yet permanently open to the public.
There was also a name change in the process, with the official name being now "The National Cathedral" (Catedrala Nationala). A bit better than the horrible original name, although most people still refer to it as the People's Salvation Cathedral.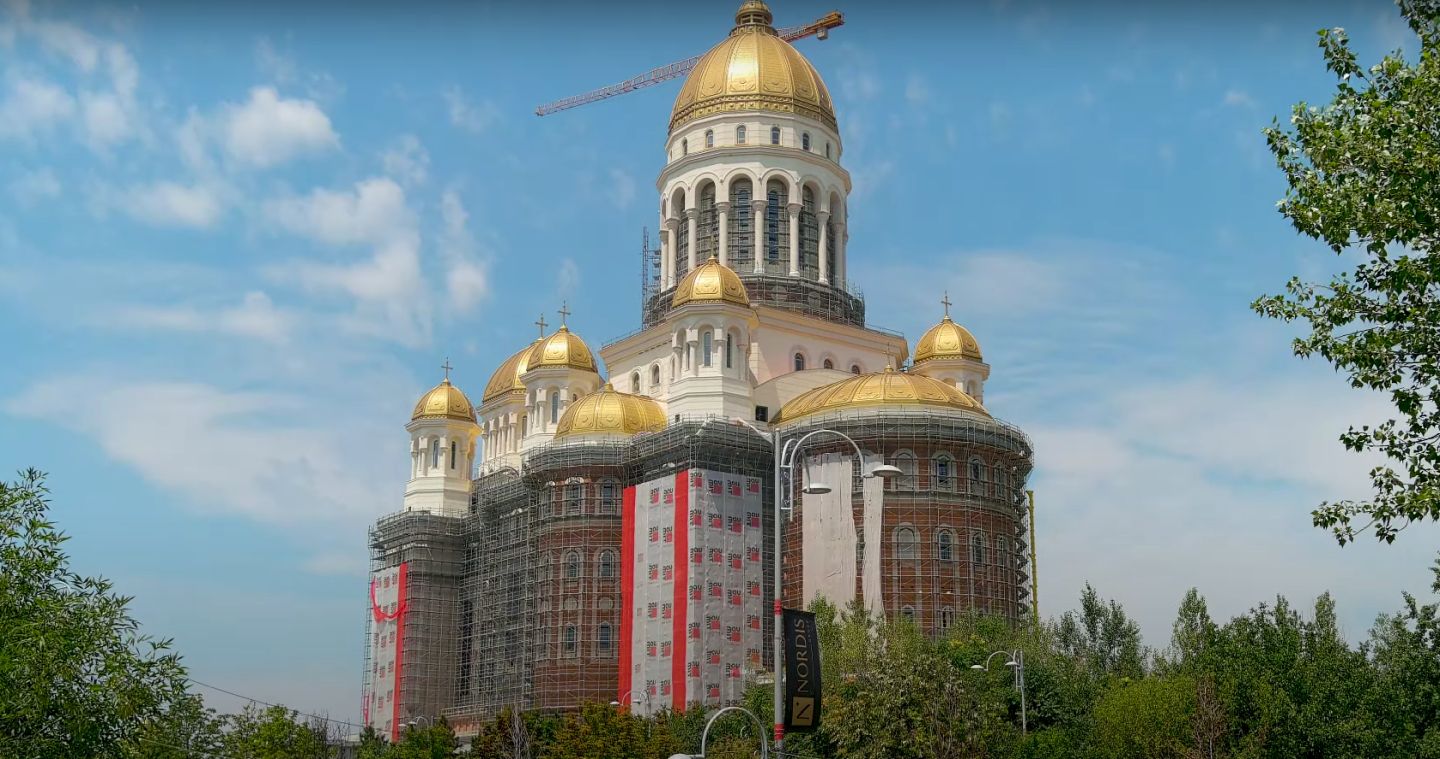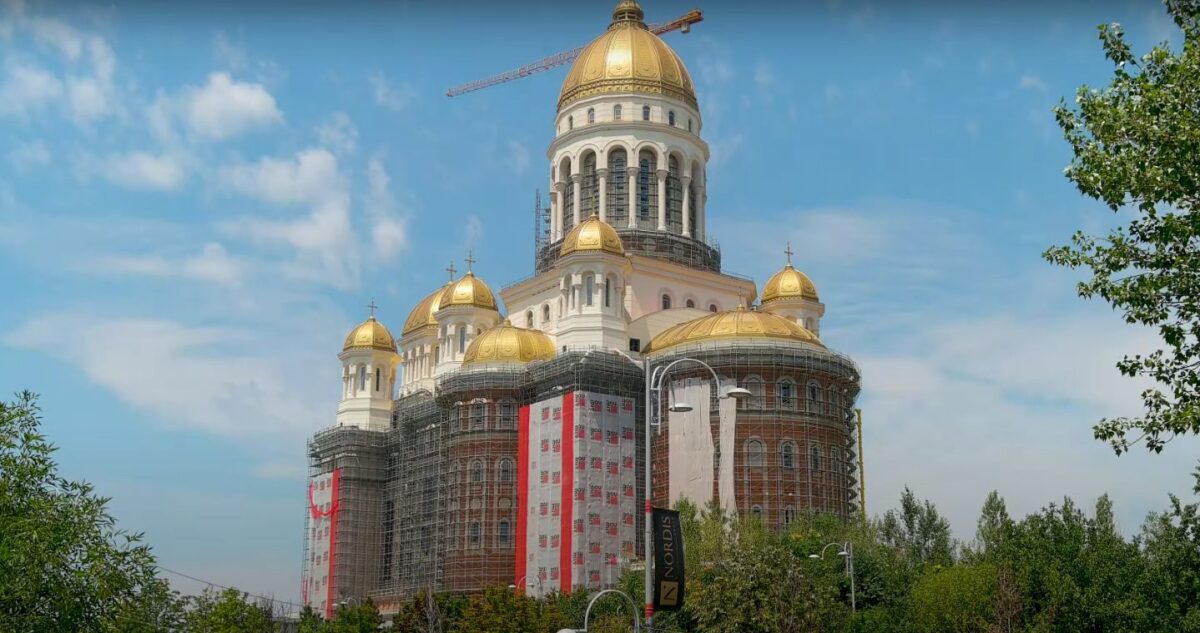 Now, here are a few important facts you should know about Romania's mammoth cathedral:
It will be the tallest Orthodox church in the world when completed
iIt will have place for 6,000 worshipers
It will have the largest collection of church mosaics in the world
It already has the world's largest Orthodox iconostasis
It has the largest free-swinging church bell in the world
It is the tallest domed cathedral in the world
It is also the largest Orthodox Church in the world by area and volume
The People's Salvation Cathedral, once built, if fully populated, is said to be able to hold 125,000 people. That's way more than the entire population of many cities in Romania!
The original plans were for the National Cathedral to have a restaurant with 1,000-person capacity, two hotels and parking spaces for 500 cars. Because, well, maybe you will want to stay in the Church's rooms… (Not sure if these plans were changed in the mean time – hopefully they were – but it's fun to know nevertheless.
So, as you can see, it is indeed a mammoth building that is breaking records. It is impressive BUT I really wonder if this is exactly where Romania had to pour so much money (€185 million by the end of Summer 2022 which, I have to admit, doesn't sound as that much all things considered).
It is pretty obvious that the building has the potential to draw in some visitors to the country, but I always believe that it's best to be smart and attract people with beautiful, impressive things – not just size.
Check out the National Cathedral aka People's Salvation Cathedral below
Here is a recent video showing the building state in July 2022, but also showing how impressive it will be in size.
(Note that the "tiny" building you can see in the background is actually the Palace of the Parliament, which is the second largest administrative building in the world. Just to imagine how huge the cathedral is)
Can you visit the People's Salvation Cathedral (The National Cathedral)?
No, currently the People's Salvation Cathedral is not open to the public. While you can't go inside the building, you can still see it from the outside, which is pretty impressive still.
If you want to get there, I have marked the place on Google Maps for you. But you literally can't miss it. Ha!
Wrapping Up
The Church still has an extremely important role in Romania, with most people living in the villages (and many living in the cities) considering priests and the Church itself as the people/places to go to when they need advice.
The Church itself is heavily involved in politics, there are special tax rules (no tax, actually) for the Church and so far no politician wants to break the bonds and help the people evolve because it's pretty simple: the Church can easily manipulate the people and the politicians need that.
However, I think that the People's Salvation Cathedral will become soon just like Ceausescu's House of the People: a bad memory of some not so great times when people could not or were not allowed to think for themselves.
And yes, the fact that they're so close one to each other makes absolutely no sense to me… but that's how things sometimes happen in Romania.
What do you think about the People's Salvation Cathedral? Do you think it's a nice idea to have it built? Is it something you'd like to see when ready?