Today's article – and the answer to the important question in the title, whether or not Romania is bike friendly, doesn't come from personal experience, unfortunately, as I can't ride a bike.
But I have many friends who do and I've been closely observing the situation for a while now, so I believe that I can offer an educated answer.
Overall, I wouldn't say that Romania is a very bike-friendly country. While things are improving and there are more dedicated lanes for bikes throughout the larger cities, but they are not well-connected or well-maintained.
To make things a bit worse, car drivers in the country are generally careless towards people riding bikes, up to the point of acting rude towards them. But fortunately, things are changing (slowly).
Cycling in Romania
Getting out of the car and up on the bicycle is one of the many ways we can help restore the health of our dying planet.
But in some places over the globe, it's simply very difficult to ride a bike due to poor infrastructure, reckless driving and a lack of education or even friendliness towards bicycle riders. And unfortunately, Romania is one of those places.
I would say it's more of a gray area here, with some places and cities being a bit more bike-friendly than others, and with some surprising winners in the friendliness towards those who ride bicycles.
And we'll start with the surprise!
It's the villages where you will easily be able to ride bikes and you'll actually see many people using them as their main means of transportation.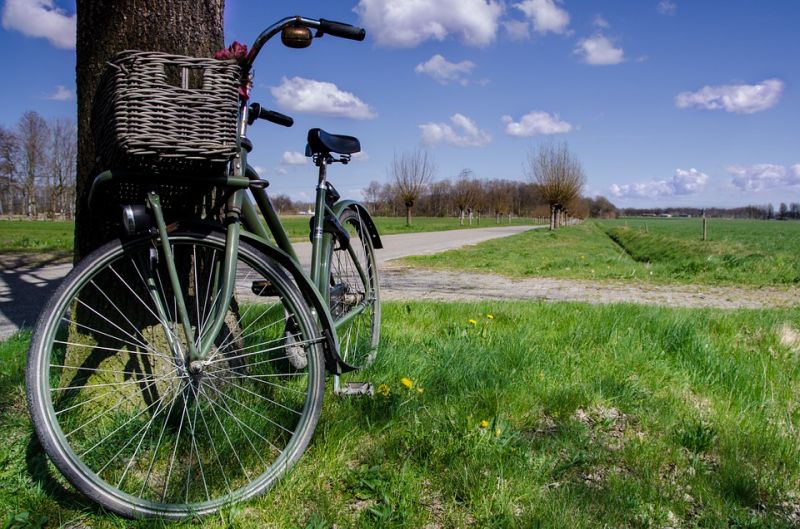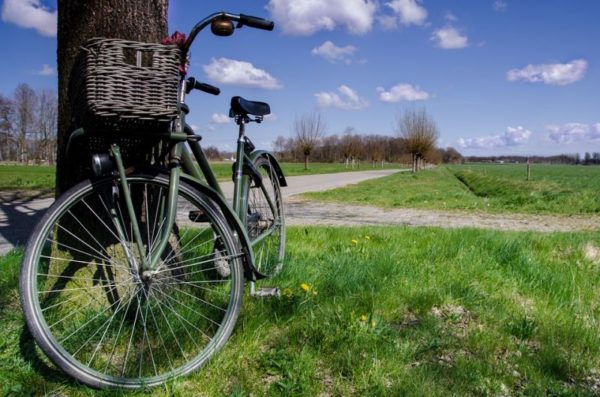 Because it's cheap and because distances are very short anyway, these two-wheeled vehicles are the main choice in most villages (fighting a tough fight for the 1st place with… walking).
So, there you have it – another reason to start an idyllic life in a Romanian village.
So for most villages and smaller towns, you will actually see a minimal number of cars on the streets and it'll be safe to ride bikes.
Probably you weren't expecting this: to see the otherwise lost in the past villages and small towns as the clear winners.
The problem with most villages though is the quality of the roads themselves: you can still find – especially in the more secluded places – dirt roads which turn into mud baths after a rain or when the snow begins to melt.
But the good news is that in many of these villages, since Romania has joined the EU, the roads have been fixed and more and more are getting better for those living there.
Each year, more and more dirt roads are turning into asphalt roads and their quality is at least decent.
Of course, living in a village in Romania is not ideal for most people because of other reasons I have talked about already, but it's good to know that if you do get into a village or plan a biking trip to see some villages, you shouldn't have any trouble cycling there.
There will be no special lanes for bikers, but the traffic is almost non-existent, so you won't really need them!
In some places, the local dogs might give you additional incentives to pedal faster… but that should be the biggest fear you should have there.
Cycling in the larger Romanian cities
Things change a bit when it comes to the larger cities in the country as they become way less friendlier for those who prefer to ride bikes.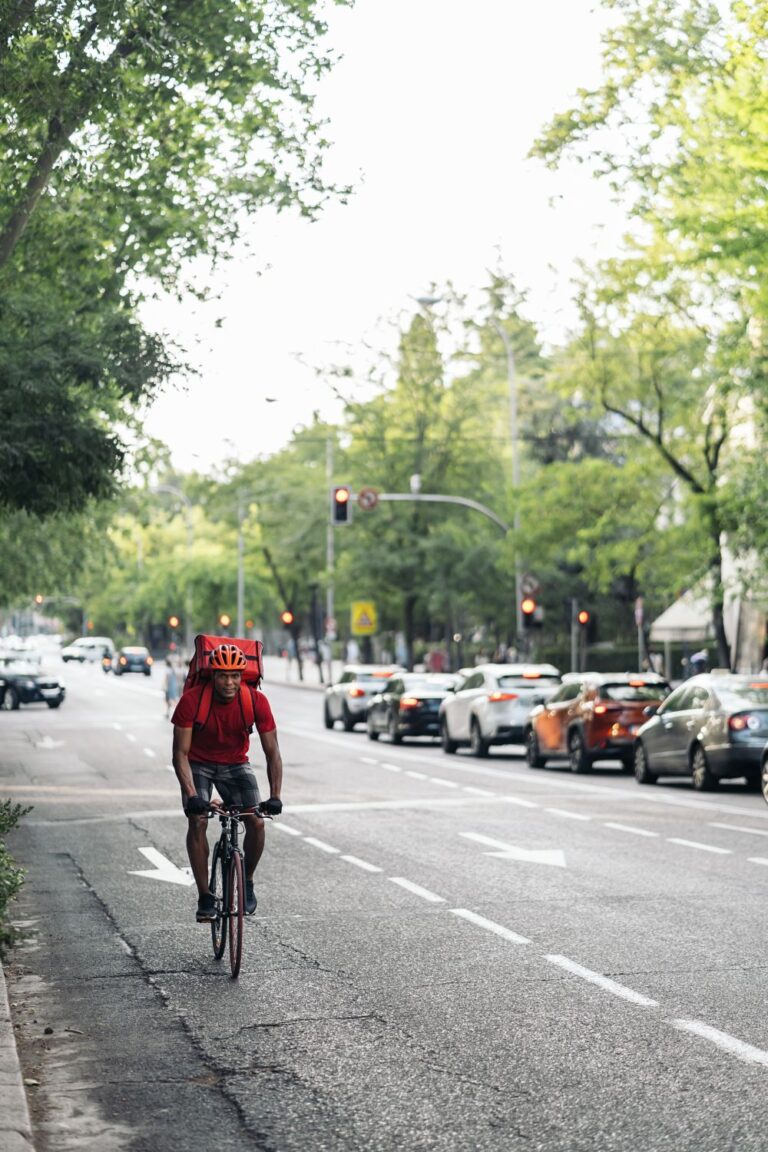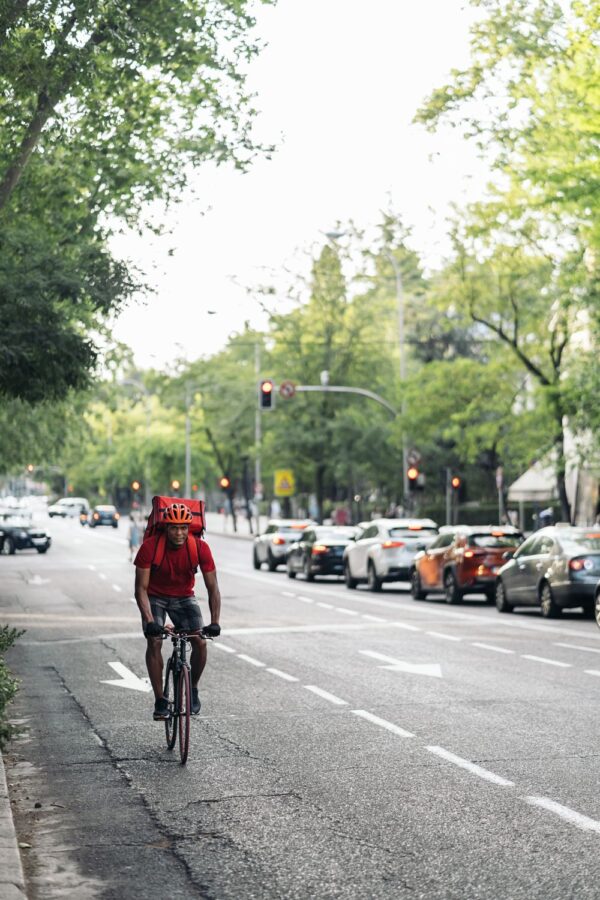 While it is definitely not impossible, you will need to be a lot more careful when riding your bike and don't expect others to treat you kindly.
At the moment of writing this article, Romania is not very friendly towards bicycles if we look at the larger cities. For the most part, special lanes are missing completely or cover very short distances.
Some are poorly built – with electricity poles right in the middle of the lane. Also, pedestrians will usually walk on the dedicated cycling lanes like they ran out of sidewalk (and sometime they do have little over options due to the cars parked on the sidewalks).
The chaotic driving that is the country's big booboo for decades now also adds some extra pressure to those riding bikes: there's little love for them in traffic at the moment.
Even many of the pedestrians don't really know that the already few kilometers of bicycle lanes in their cities should be left empty for bikers and instead you will constantly see them casually strolling on the bike lanes, with bicycle riders having to go carefully navigate around them.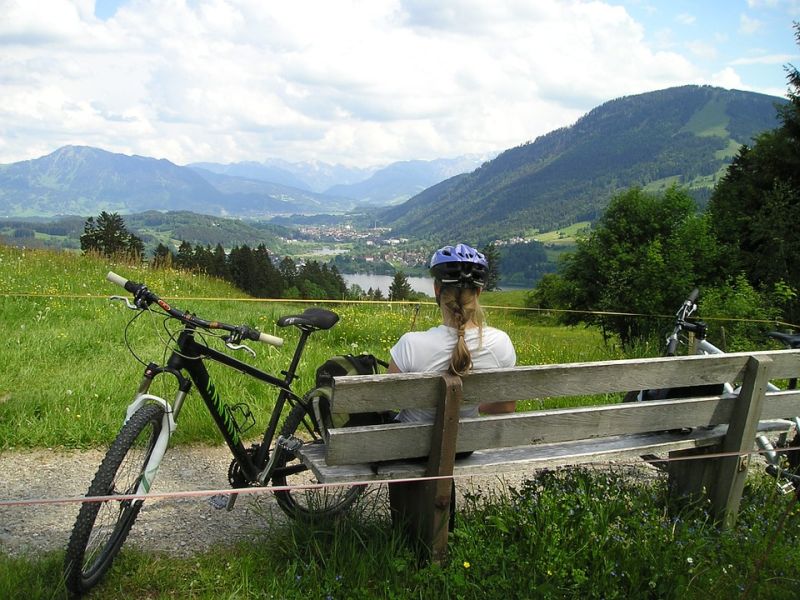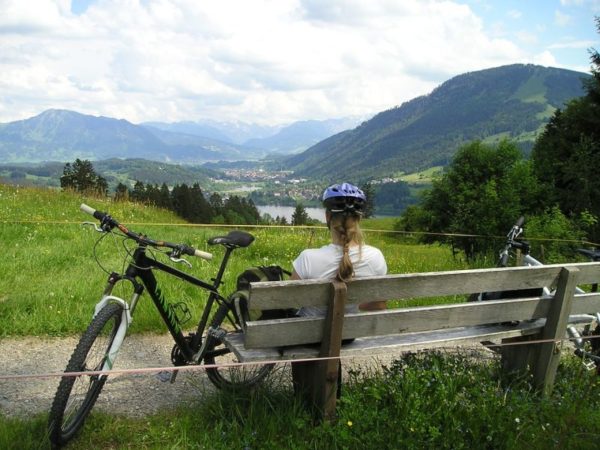 Even more, I would say that riding a bike in Bucharest is close to signing your suicide letter unless you really know what you're doing and you're a really experienced bicycle rider.
The same goes for most areas of the largest cities in the country and even the smaller ones suffer from this.
The number of cars on Romania's streets has grown a lot in the past several years. Even in my small city – Drobeta Turnu Severin – I see how parking spaces are becoming more and more scarce, while the numbers of cars on the streets keep going up.
The same goes for all cities in Romania: they're getting crowded and polluted by cars.
And this makes it a bit more difficult for those who ride bikes to do it safely. But fortunately, things are starting to improve and I am optimistic that in a few years, things will be much, much better than they are today.
Because these past couple of years, some important projects have been created to make it easier to ride a bike in Romania.
Most cities in the country have plans to build more bicycle lanes. Add free bicycles for people to rent and ride around.
This will, in turn, help everybody else – from pedestrians to drivers – to show more love for the bicycle riders and maybe switch to riding bikes themselves.
Bucharest could ban old cars from the Old Town area completely starting next year, making it easier for bikers to get from one place to another. The mentality of the people is improving and they're friendlier towards the "slower" drivers on the streets.
Other larger cities in the country – as well as smaller ones – are taking steps to become friendlier towards bikes and pedestrians and start frowning upon personal vehicles.
I personally believe that the European Union itself will start to make some requirements in this area in order to reduce pollution. In the end, it's our planet's well being in stake – as well as each person's health and fitness.
So things are changing overall and I am happy about that. I am still not seeing a huge increase in the number of bicycle riders at the moment – at least not proportional with the car increase on the streets, but things are moving in a good direction and they're already starting to look a lot better than they did even a couple of years ago.
Wrapping up: Is Romania bike friendly?
At the moment of writing this article, having in mind all the things I said above, I would have to admit that Romania isn't the most bike-friendly country in Europe (or the world).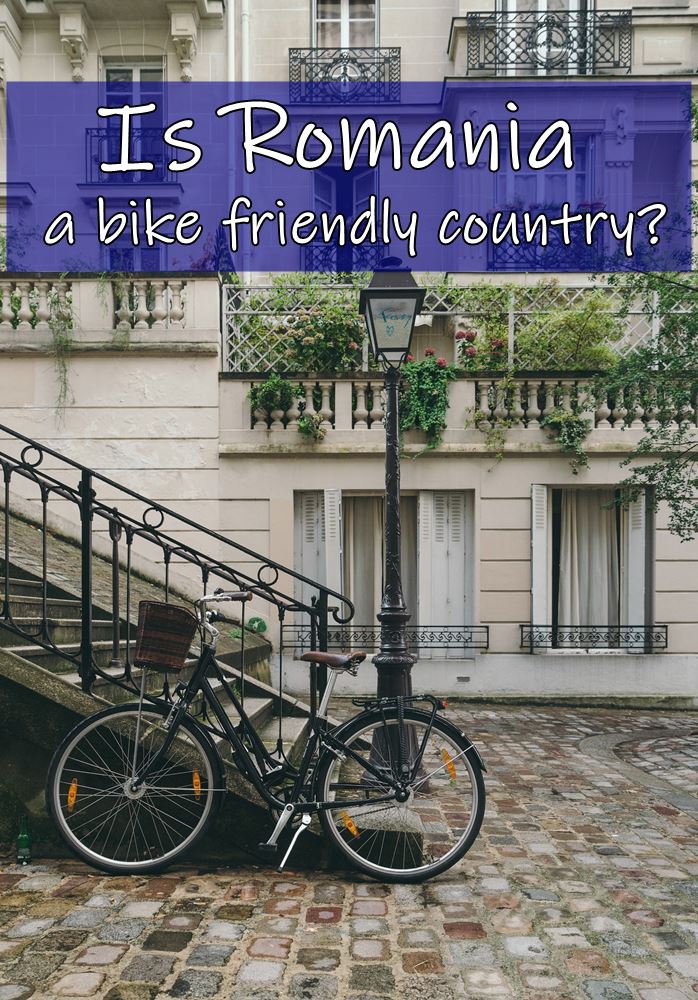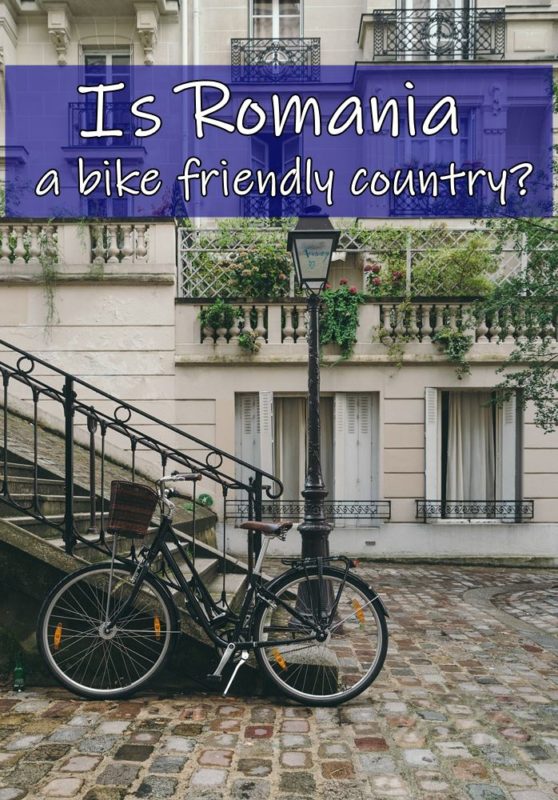 But things will actually improve if you're carefully choosing the areas you're planning to ride your bike in.
If you decide to ride a bike, remember to be extra careful: although drivers won't intentionally drive straight into your bike, they won't be extremely careful either and will consider you more of an annoyance than part of the traffic.
An obstacle that they have to get ahead of as fast as possible. An annoyance that has very little rights. That's the truth, unfortunately.
So keep your eyes open, signal everything and take all the precautions you can in order to ensure your safety.
Since for the most part you won't have dedicated bicycle lanes and you'll be close to chaotic drivers, it's better to be safe than sorry and never assume that others – be them in cars or walking – will actually know or care that you exist.
Now back to you: did you ride a bike in Romania? How did you find the experience overall? Was it better or worse than I made it look in today's article?