When a foreign friend of mine came to visit Romania, I told him that if there's one thing he must be really careful with it's the taxi he'll get from the airport to the hotel. And even though he heard stories about how taxi drivers in Romania are trying to scam you of everything you've got and he was prepared, he still had the baddest luck ever.
Here's what happened: just as we've discussed, he talked with the taxi driver about the cost of the ride before getting in. They agreed that the ride from the train station to the airport will be 15 Euros (yup, taxis are really cheap in Romania!), so he hopped in.
When they were halfway there, the driver told him: "You know what, the ride will be 50 Euros, I didn't do the math right when we first talked." My friend said that no, he would not pay that much and that they had agreed on a different sum. The taxi driver said that he misunderstood the amount, but that was not true since my friend was prepared for this too and used his fingers to explain the "15".
A bit of a scandal followed, with my friend threatening to call the police or jumping out of the car. Eventually, they settled for 20 Euros.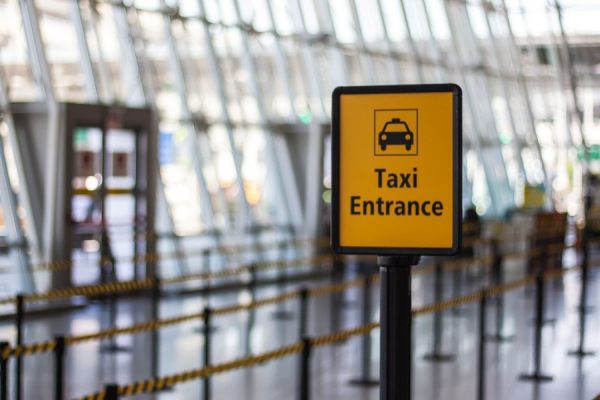 But if you were to go through this, you might have not gotten away with 20 Euros and paid the huge sum instead. Because taxi drivers can be very intimidating here, they can get loud and curse a lot and, to say it honest: scare you. But you have to keep your cool and make them understand that you're not their next victim.
Don't get me wrong: the big majority of taxi drivers in Romania are honest people who would not even negotiate a sum and instead turn on the meter and charge you accordingly (you can ask them an estimate of the price though and they will tell you a sum that's very close).
Most of the taxi drivers won't drive you around for tens of minutes just to increase their pay. But there are some that do this and since it's better to be prepared than sorry, here is how to make sure you won't get scammed by a taxi driver in Romania:
1. Do a bit of research first: find out what the average price per kilometer is in the city you're in (right now, in Bucharest the general price is about 1.40 Romanian Leu per kilometer, about $0.5, while in the city where I live it is 1.80 Romanian Leu). Cars should always have the tariff easily visible on the car and inside, just above the meter.
2. With even more research done, if you don't know the route you should be taking, always ask the taxi driver how much will it cost to get where you want to. If what he says is close to what you know should cost – or it seems like a decent value, go for it!
3. Go for the official taxis. Generally, every city has a few big firms that are trustworthy. Stay away of no name taxis as these are those that will scam you. Use common sense when it comes to this: either search the names of the taxi firms in the city you are in before getting there or just look around a bit to notice the ones that are seen more often.
Fake taxis and scammers are not part of a firm and usually they drive some crappy looking cars. Also, the Bucharest airport (and probably the other airports in Romania too) has a recommended firm they're working with: they usually charge a bit more per kilometer, though.
4. Be extremely careful near airports and train stations. That's where the taxi drivers know that they're dealing with tourists and they might try to take more money from you.
If you don't know anything about the taxi firms or the price you would be supposed to pay, it might be the wisest choice to call and order a cab: this way, you know that it's an official one that won't scam you.
5. If you can't do any of the above, ALWAYS agree on a price before getting in a taxi. Most honest drivers won't agree on a price though because they MUST turn on the meter. In that case, see number 2.
If they don't have a meter or are willing not to turn it on, agree on a price and stick to that decision even if you are unlucky like my friend and the driver will try to intimidate you. Hold your ground and don't give in!
Finally, I have to repeat it: generally, taxi drivers are honest and won't try to overcharge. Also, in many cases in the big cities, you might get faster where you want to get by using the public transport system which is a lot cheaper and you will surely find people who speak English and who are willing to help you find your way.