If you're looking for a great place to grab a drink (and maybe a quick, delicious snack) while in Brasov, I've got you covered!
Today, we're going to check out the best pubs and bars in Brasov – places where you can have an amazing time, listen to some live music, make new friends and take part in various events regularly happening there.
And, of course, enjoy the drinks and have some amazing food, so you can say that you have all areas covered during your trip to Brasov.
No matter what, you will have to visit each of my recommendations at least once during your stay in the city – and I am sure you will love them all because they simply ooze personality and charm.
Before we move on to check out the best bars and pubs in Brasov, I have to say that I initially created this list in cooperation with Kevin, who moved to Brasov in December 2015 from the US and had a lot of time to explore all the bars and pubs in the city.
Plus personal experience – although unfortunately, since publishing the original article, some of the recommended pubs went out of business. But great new ones took their place and we're checking them all below.
Without further ado, here are the best bars and pubs in Brasov to unwind in when you visit the city.
Deane's Irish Pub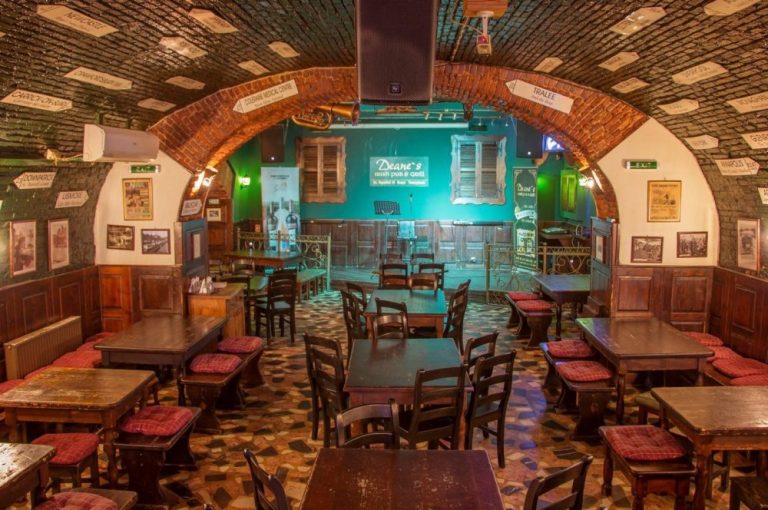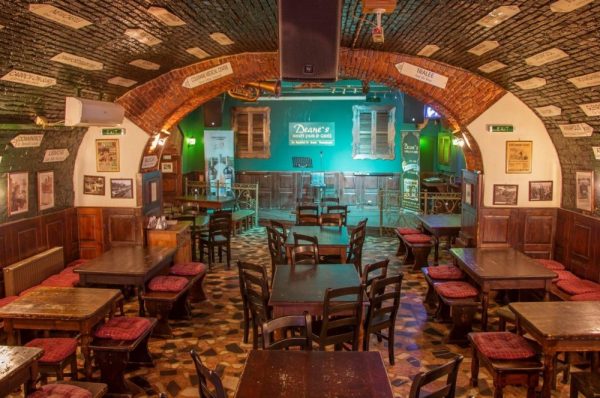 Kevin considers this place "The King" when it comes to pubs and bars in Brasov. It's right in the heart of the city, it has a great outdoors area for the hot summer days and a beautiful indoors area where all sorts of events take place at regular intervals.
You should go there to grab a Guinness, eat some delicious food and wonder how come everything's still so cheap. Plus, it's located in the city center, so easy to get to from anywhere!
You can find out more about Deane's Irish Pub here. I've marked it on the map here.
Aftăr Stube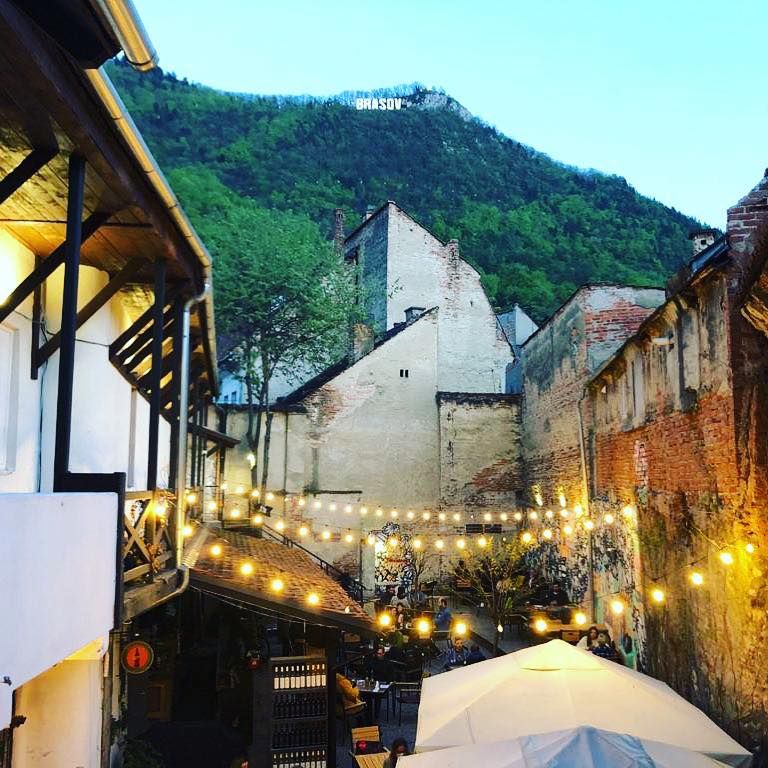 An amazing place for trying out various sorts of craft beer and enjoying a homemade burger.
The piece of resistance is by far the Aftăr Garden, a small but charming place outside where you can enjoy spectacular views over the nearby Tampa hill.
But the inside area is equally charming as well, with various rooms offering a unique, artsy style that you will surely love. A true experience, no matter where you choose to stay – one you will definitely enjoy.
Find out more on their Facebook page or plan your visit using Google Maps, as I marked the location for easy access.
Dei Frati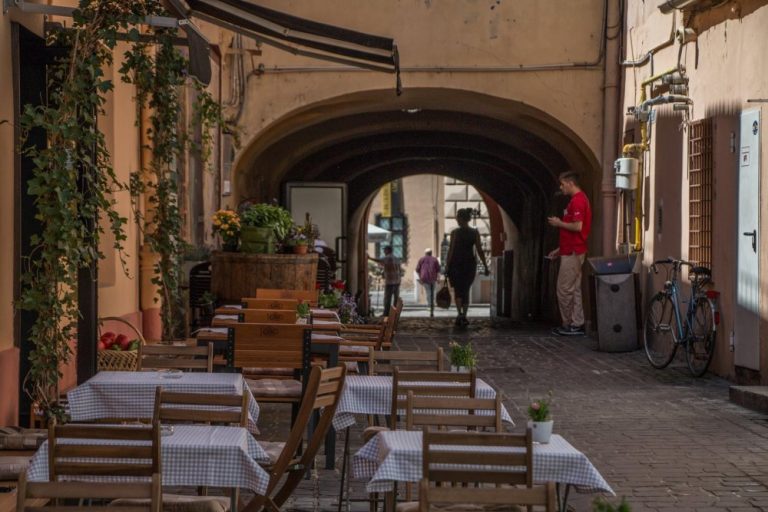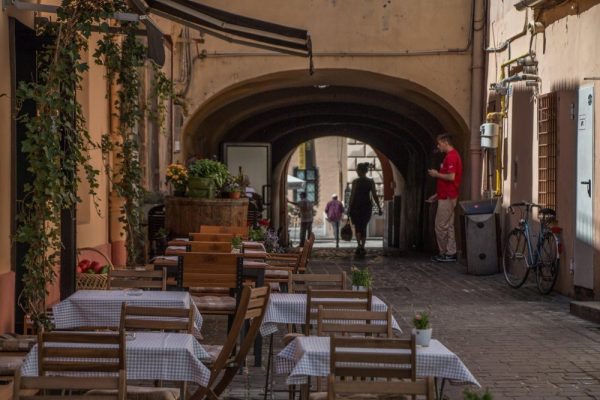 Kevin complained a bit about the long waiting times here and he spotted one of the servers leaving the bathroom without washing her hands (which is hopefully just a one-off thing).
Still, Dei Frati is one of the best rated places in Brasov, and one he did enjoy – and I am sure everybody going there will enjoy it also.
Although small, the family-run restaurant is cosy and charming, offering great food without being too expensive.
Plus, it's in a great location and the small outdoors area is great for people watching or enjoying the clean air of the city.
You can find out more about Dei Frati here on Facebook or plan a visit directly to their location via Google Maps.
Tipografia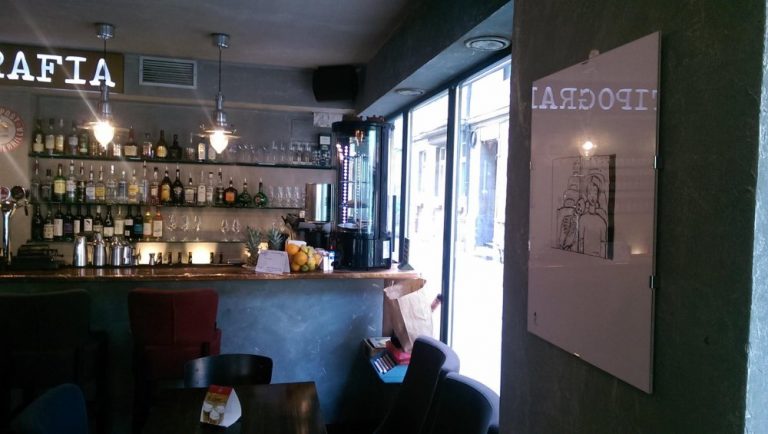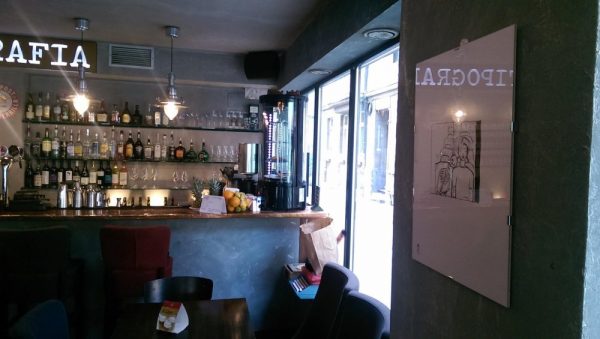 The hip place in town, right in the heart of Brasov. A small pub packed with great atmosphere, amazing live music and events, Tipografia is a place that you will love especially because it won't weight heavy on your pockets.
Large windows are great for people-watching during the day (or evenings), or just daydreaming while sipping your tea, coffee or cheap local beer.
You can find out more about Tipografia (including a map to their location) here. I also marked their location on the map here.
Kasho Lounge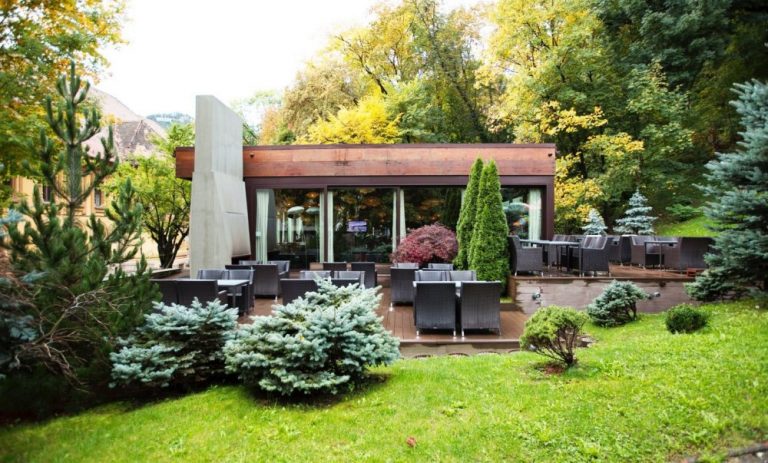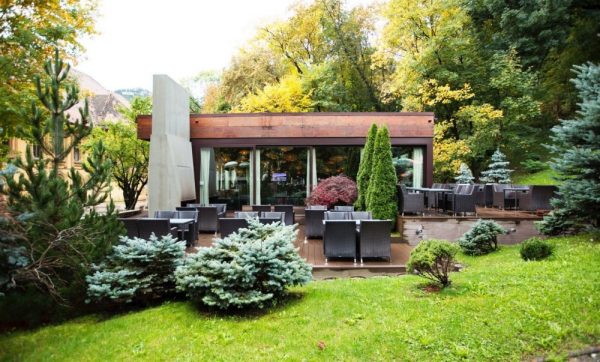 This is an absolutely beautiful place, made even better by the beautiful terrace with a view to the park from inside.
There are few things – if any – you can complain about when it comes to Kasho Lounge, but if I really want to find something, I'd say that it's pricier than the average.
However, we're talking about "expensive" in Romanian terms, so you might still consider the prices great!
Service is excellent, drinks are also good – as well as the food. Plus the view. You get it all and it's definitely worth it!
You can find out more about Kasho Lounge on their Facebook page here. I also marked it on Google Maps for easy access.
Temple Pub & Grill
Located in the new center of the city, in one great area to live in Brasov, Temple Pub & Grill is a place where you can enjoy your free time in style
Here, you can enjoy great drinks and cocktails, as well as delicious food and live music during the evenings (although not every evening).
It might not look anything spectacular from the outside, but once you're in, you will really appreciate it. Really fun, entertaining place to be in.
Find out more about this place on the Facebook Page or head over easily as I have marked it on Google Maps.
Wrapping up
Being a more touristy place than others, Brasov has a ton of pubs and bars to choose from and most of them will surely offer a great experience.
But if you choose one of the places that I recommended above, you will surely be 100% satisfied. And you'll want to come back for more, which is not a bad thing, in the end!
Do you have other favorite pubs or bars (or both) in Brasov? Make sure to share them with us in the comment section below so we can get there and try them as soon as possible!