Back in June, I received an e-mail from Kevin. Kevin was from the US and told me that he's planning to move, together with his family, in Romania. To retire in Romania, actually. He wanted to move to Brasov and had a few questions.
Now, I must admit that I receive a lot of e-mails similar to his, but nobody seems to really make the move. Sometimes, after I answer, I get no answer back, other times people seem to lose interest in the country after a few e-mails. Maybe there are better options out there than Romania for them… who knows?
But this time, things were different. I kept talking to Kevin via email and we connected instantly. Also, he did seem determined to make the move: he had already chosen Brasov (after also considering Sibiu or Craiova), especially because his family enjoyed the snow and colder weather.
Funny thing coming from people currently living in Miami, Florida! And part of the reason why they have decided to move here (it was too hot there).
And, at the moment of writing this article, they are are actually living their Romanian dream in Brasov! They did it and I was a small part of the entire process as well! And this is their story – a story of an US family moving to Romania and how they did it, as well as how they feel about it now.
Americans moving to Romania
The biggest challenge – and also the biggest risk in my opinion – was that neither Kevin, nor his wife Katie or son Brandon had ever visited Romania before. They did watch a lot of Romanian TV, read a lot about Romania, explored every street of the cities they were interested in with Google Maps / Street View and watched hours of YouTube videos about the country.
But they had never actually set foot here, so I was a bit worried. I would never recommend choosing a new place to live without actually being there and getting to feel everything in real life. But in their case, it seems that they really knew what they were doing.
They wanted to jump head first into this, were confident that they knew all the Pros and Cons about living in Romania and they were sure they were going to love Brasov.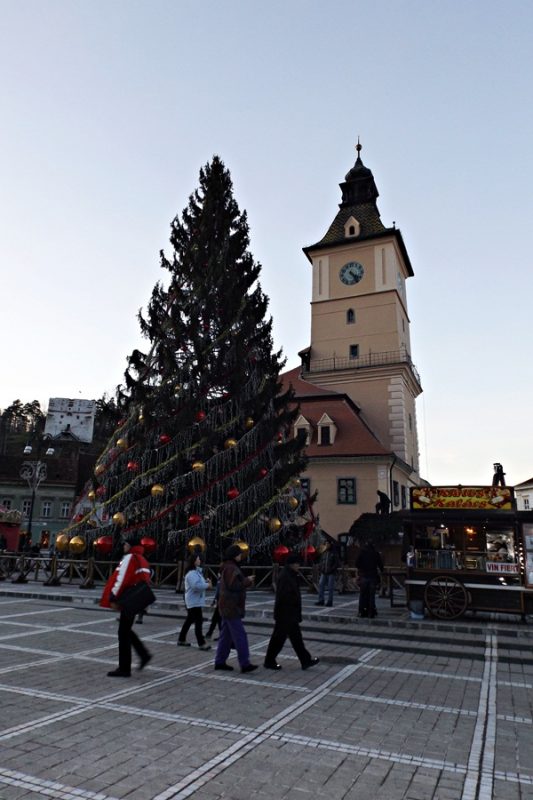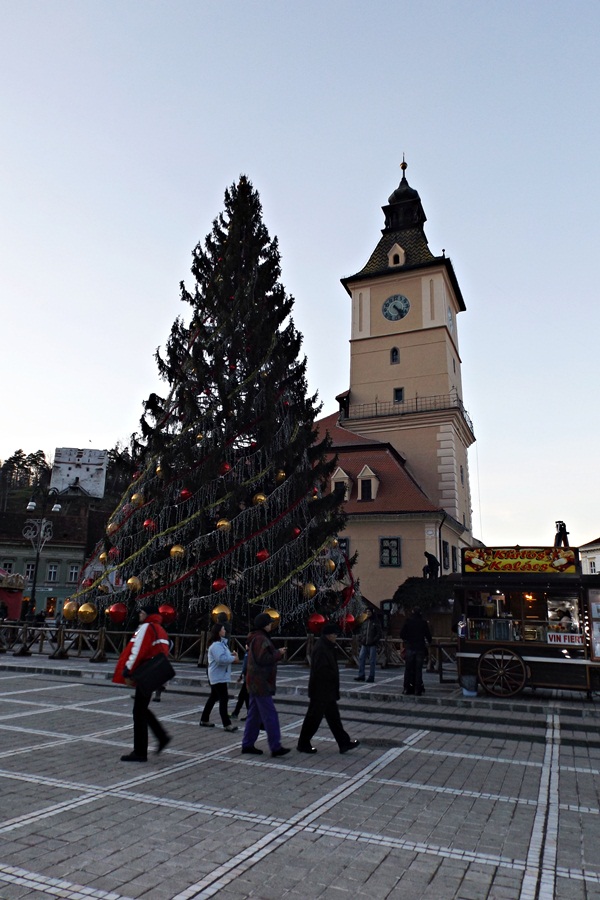 Preparing for the actual move also was, according to them, easier than anticipated: there are indeed a ton of things that you need to take into account, a lot of paperwork is required and unexpected things will always pop up. But they took their time and did everything thoroughly, planning everything as well as possible and making sure that there are no loose ends.
The family has a fourth member – the Labrador Precious – and bringing her into Romania seemed to be the most difficult part as not all airplanes handle larger dogs, there is extra paperwork that needs to be done, vaccines and such… but in the end they made it work – so those traveling with pets shouldn't be too worried.
They sold their house and most of their belongings, hopped into the plane and half a day later I was getting a short text: "We're here!"
Meeting Kevin and his family, then going to Brasov
I first met Kevin and Brandon at the Bucharest train station: we were coming there to help them a bit with their new life as personal translators and partial guides (I say "partial" because I don't really know Brasov – Kevin proved that Google Street View is an amazing tool and he actually knew the place way better than I did!).
They had only been in Romania for a few hours, and they decided to surprise us by waiting at the train station, which was really amazing!
It was impossible to miss them: Kevin was the only person in the train station wearing shorts and a t-shirt (he was that excited to be in Romania that he didn't feel the relatively low temperatures we get in December), while Brandon was, in my opinion, the classic US college student: long blond hair, the constitution of an (American) football player, wearing the cap of his favorite team… It was obvious to me and everybody else that they were the Americans in Gara de Nord. But nobody but me knew that they were soon going to become Romanians!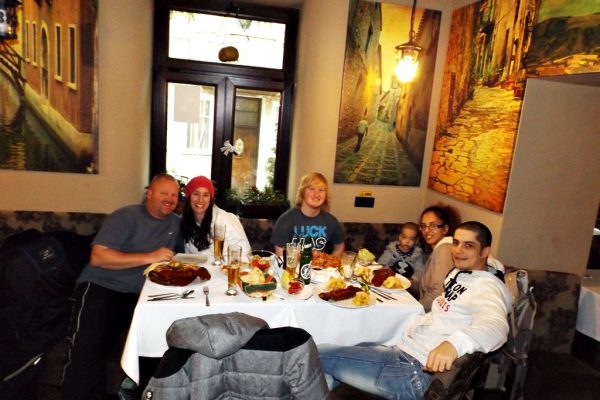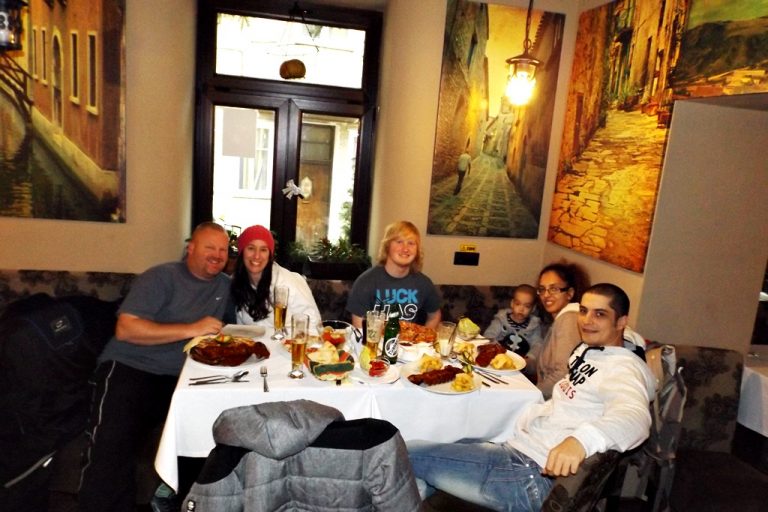 We got to know them better during the short train ride to Brasov: their family is absolutely amazing and I think that we managed to bond instantly. They are all great, amazing people and I can only be happy to see that such beautiful people come to Romania. And, best of all, they seemed to like it and were not having second thoughts about the move.
We spent 5 nights in Brasov with them and I was really happy to see that they loved the city, but also the people there and the fact that nobody was lying when talking about the prices: everything's cheaper than the US, according to them.
Apparently, you can't buy a bread in the US for 14 cents. Apparently, all food is a lot cheaper. And everything else. Restaurants? Twice as cheap. The food? Mostly delicious. I was really happy to notice that Romania was not failing them – and I am sure they had the same opinion!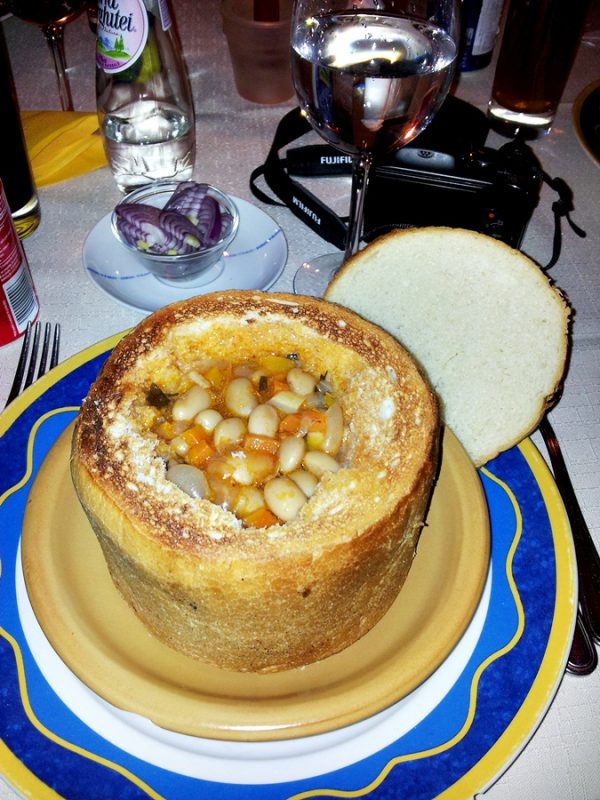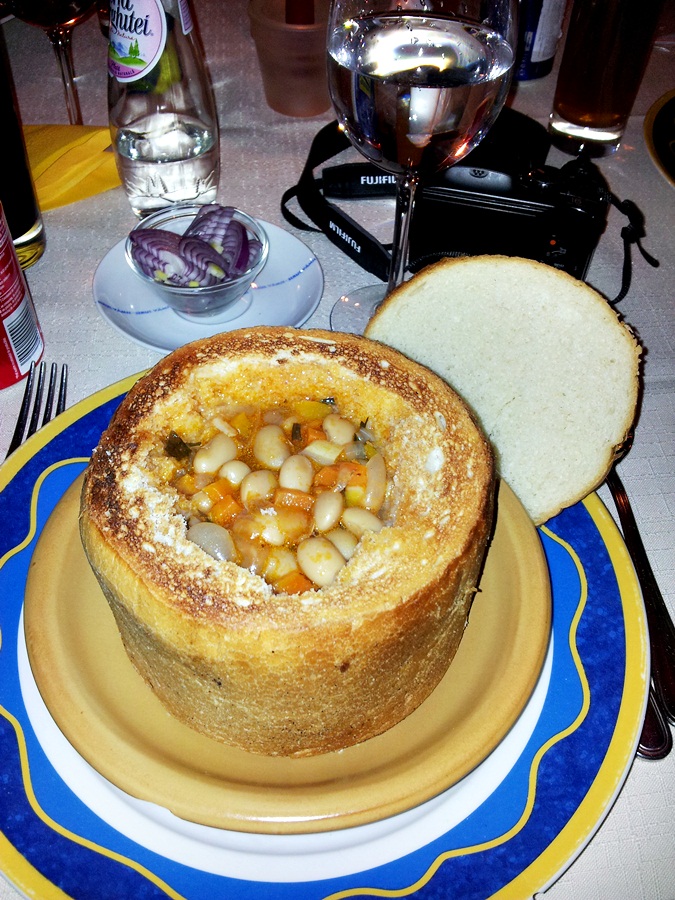 Renting a house in Brasov, Romania
But they were not there just to enjoy food and act like tourists. They really wanted to move to Brasov and make it their home, so the next thing on the agenda was finding a place to live.
They had already booked an AirBnb rental that they loved – and the owner even made them an offer to move there permanently for 500 Euros per month (we're talking about a two bedroom house with a small yard included), but they had to see other places as well before deciding, of course. Plus, the one they were in was a bit smaller and not in the best possible location.
I always said and will keep saying that housing is extremely cheap in Romania, even though a bit more expensive in larger cities. Brasov is one of the larger cities and if you look online, many expats claim that you can't find anything decent for less than $1,000 or maybe $2,000 per month.
Of course, that is not true. You can still find great apartments for an entire family for as little as $300 per month, but Kevin, Katie and Brandon were looking for a house: they really wanted a yard for their dog Precious and it would've made the transition to living in Romania a bit easier.
The problem? Houses are a bit more expensive than apartments. And for some strange reason, it seems that winter is not the best time to move as many decide to pull their houses off the market and wait for better weather. So we didn't have a ton of options from the get-go.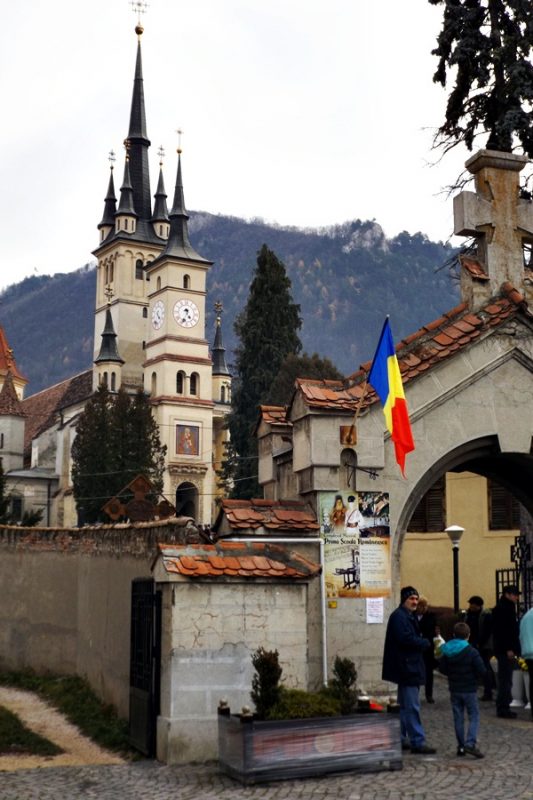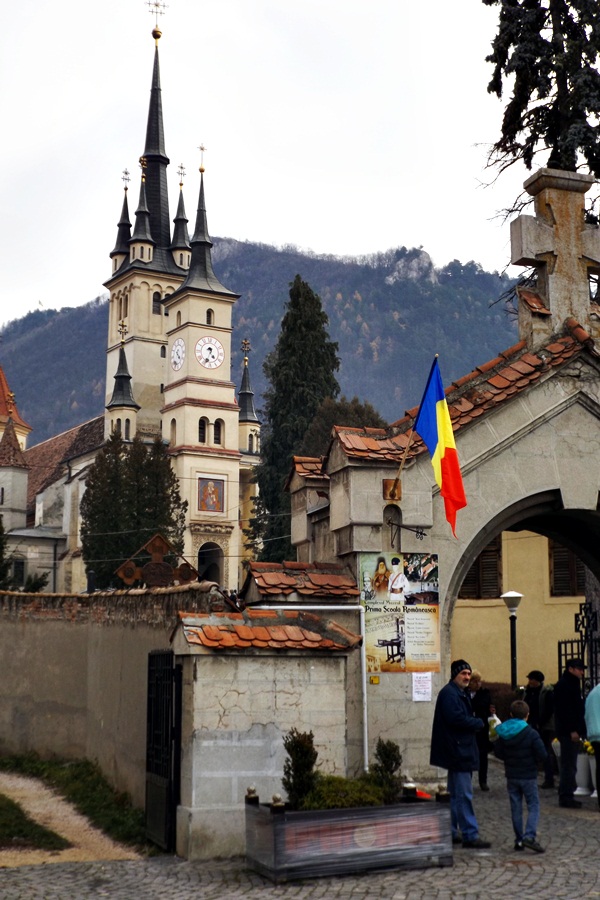 Still, we did visit a few places that can be considered cheap: we started with a 4 bedroom house that was available for 400 Euros per month. It was mostly unfurnished (there wasn't even a kitchen) and in a loud neighborhood, with mad dogs barking from every yard.
When I saw that place, I started to get a bit worried that they might not actually find something for around 500 Euros per month, which was their budget or at least expected rent. The next house we visited proved that I might've been right: I don't remember the price they were asking, but the place was horrible.
Extremely old furniture, even though the rooms were all large and beautiful. A 250 fixer upper followed, which was in an even worse state. Everything that looked nice was already rented or way over budget.
So finding a place to live in is not that easy – especially if you don't want an apartment (there's a lot more of these available). But in the end, it proved that it wasn't that difficult either as they did sign the contract before we left – which means that they did manage to find a place to call home in the first week of being in Romania.
I would consider that reasonably fast. Tip: do just like they did and start looking at online ads before getting here, know the market and the areas you want to live in. Also contact a few agencies because they can really help out and their commission is usually low by Western standards (at most half of the first month's rent). Why contact multiple agencies? Because they don't work together and what one can offer won't be found anywhere else (except for maybe online).
The house they rented is absolutely beautiful, it is fully equipped and furnished and even has more rooms than they wanted (3 bedrooms if I'm not mistaken, 2 bathrooms, a small living room, plus a dining/eating area). It was great and the price was around what they expected to pay for their new home. I personally believe that they did get a nice value for their money. Here's how the place looks like (a few photos from the agency, but that's exactly how the house looks like):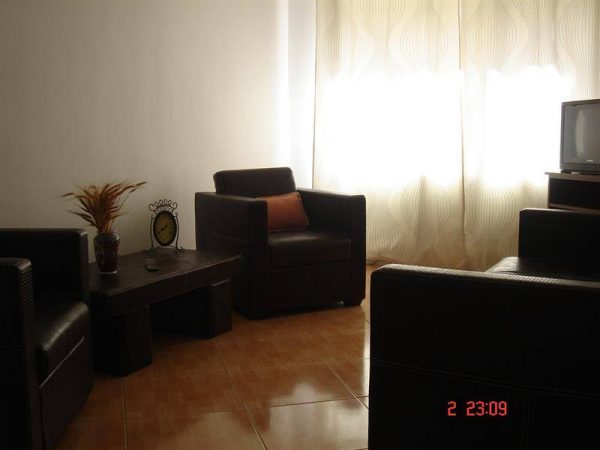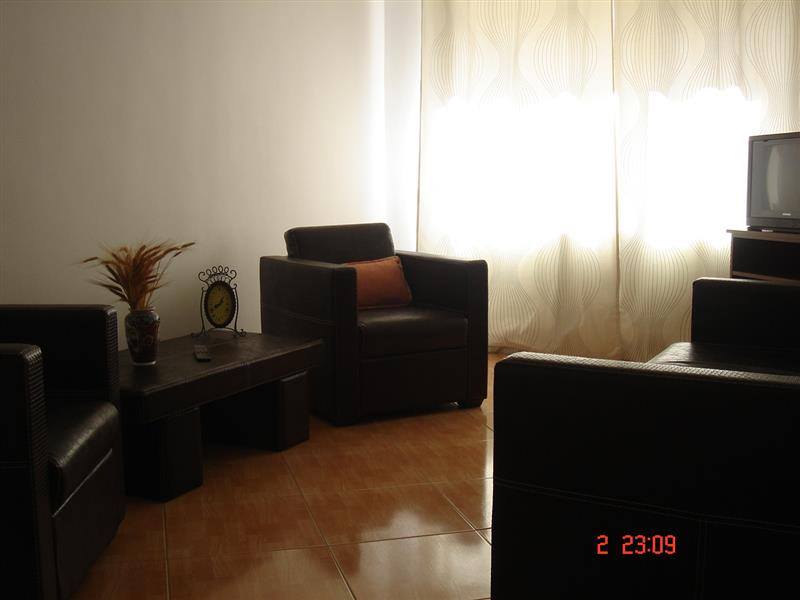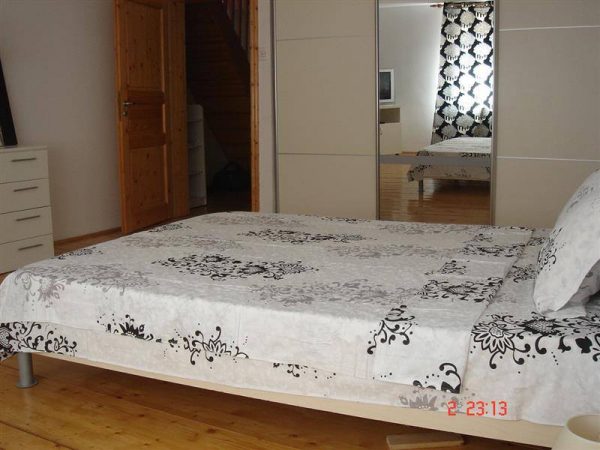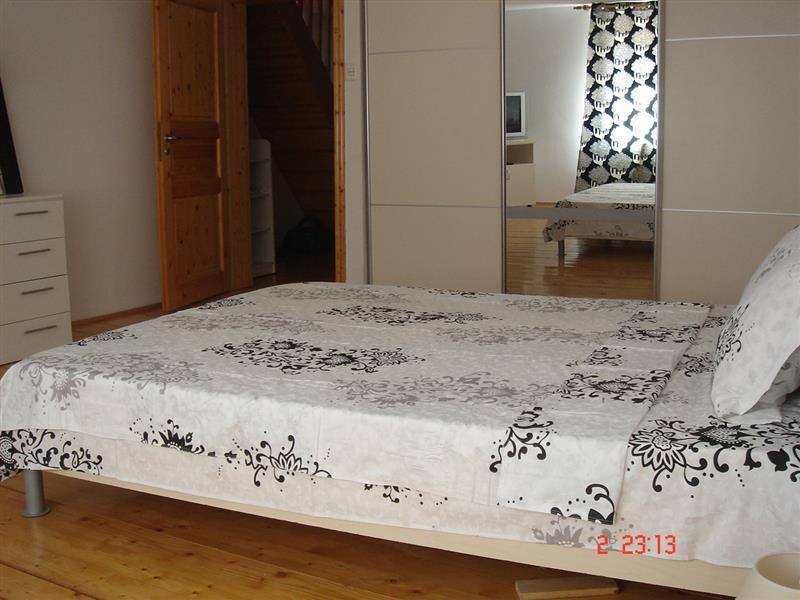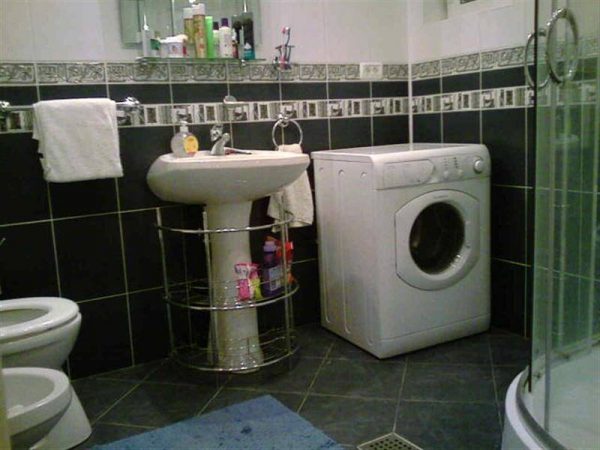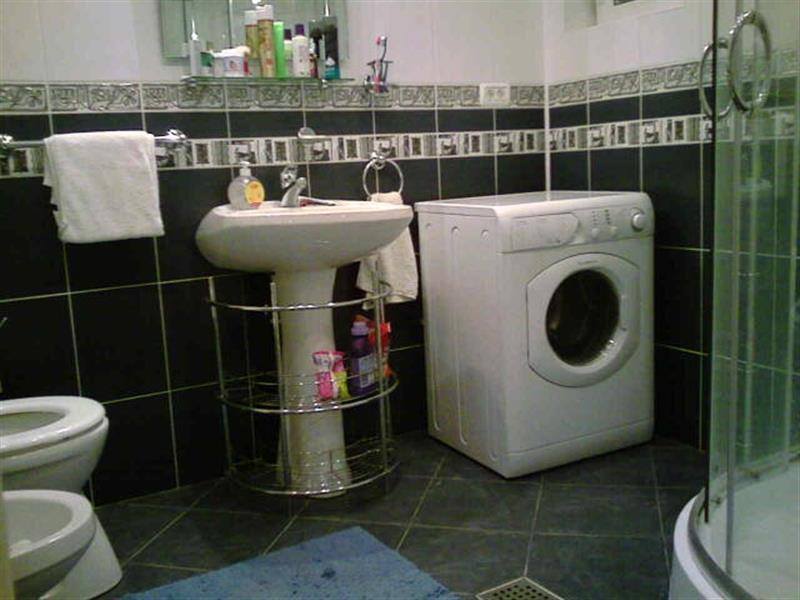 Now that they had the contract signed, they decided to open an Romanian bank account. It was as easy as going into the bank, telling one of the nice ladies there that they want an account with debit cards attached and signing a few papers. Just a week or two later, they were going to get their debit cards.
However, for people coming from the US, it seems that the banks in the US need some sort of special instructions to allow transfers to Romania, which is something that should be done before living the US. Otherwise, you will have to make a trip to the US Embassy in Bucharest to solve this problem. But US cards work in Romanian ATMs, so you don't risk running out of money even if you forget to do this step.
All in all, it seems like moving from the US to Romania is not that difficult and I am sure that getting accustomed to living here will be just as easy as it was until now (they also need to get the residence permit and are working on it – and they have three months to do it).
They told me that the people in Brasov are extremely friendly and the family managed to make new friends already and they meet new people almost on a daily basis, they had almost no trouble speaking English with the people in Brasov – and the same would happen in all Romanian cities – and the cultural differences didn't seem to bother them or surprise them.
There's also a nice expat community in Brasov, they organize meetings – so you're not going to be surrounded only by strangers if you too make the move.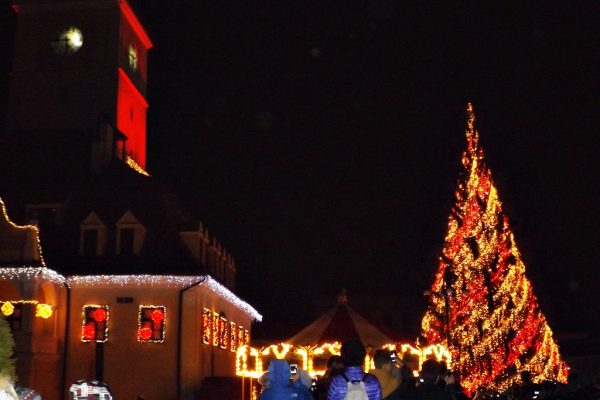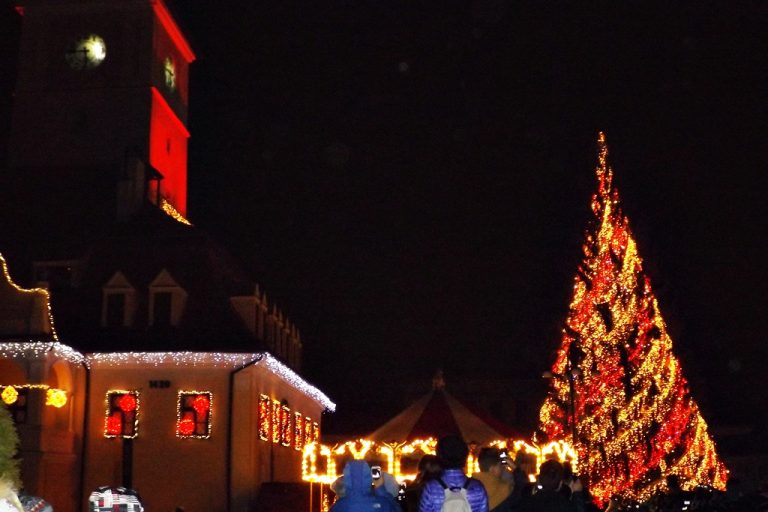 What's different in Romania compared to the US
Even though they are completely delighted with how things are going at the moment and they don't regret making the move here, I did ask them about things that were different compared to the US. Some cons that a foreigner notices and feels and something that a local might miss.
They did notice a few things, some of which I didn't: people in Brasov almost never clean the poop their pets leave behind. In my opinion, it was a bit worse than in Bucharest and none of us escaped stepping in some during our stay. It's sad for a nice city as you are forced to look down instead of checking out the nice things around…
Also, people seem to have a different way of clothing compared to the US and apparently the way we interact (in a restaurant for example) seems more like fighting than actually politely exchanging information with the waiters.
It was fun after our first time eating out, when they asked me what was the argument I was having with the waiter. In reality, we politely exchanged some words, he told us about the food and such… so there was no rudeness or fighting on either side. But to them, who didn't speak the language, it seemed to be. And that kept happening with other people, but they'll get used to it!
According to Kevin and his family, people are also not afraid to stare at you – which for non-Romanians might be a bit of a shock – and it's not uncommon for people to start praising dogs or trying to pet them. And I am sure that there's even more, however nothing deal breaking so far…
It does make a lot of sense to consider Romania completely different to the US – and even different from other European countries, but Kevin's family is so far satisfied with the move they made and are still sure that it was the perfect choice. They have also been here for just a couple of weeks and they will need more time to have a better opinion. But as far as the beginning of their adventure goes, things are looking good.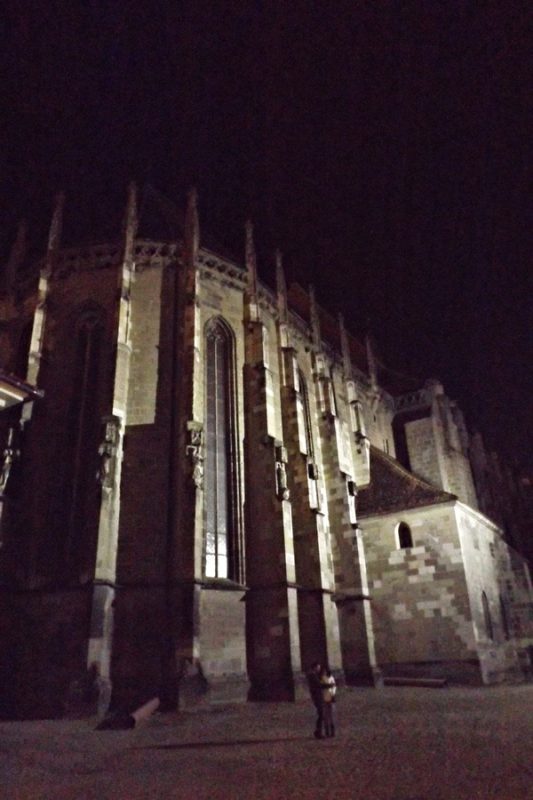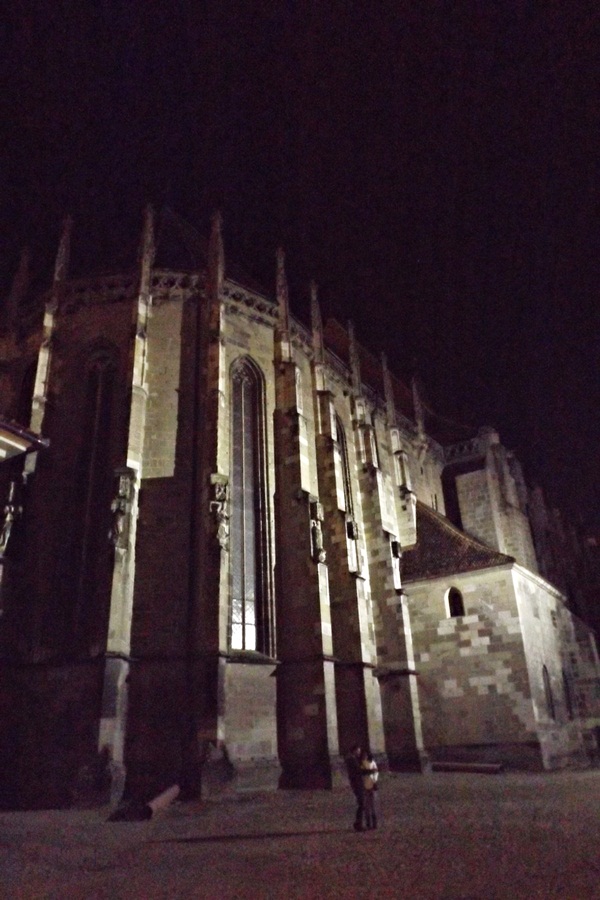 They were also incredibly nice to answer a few questions I had for them – this happened a few months after the actual move, when they were settled and got to experience living in Romania a bit more. You can check out the follow-up interview here.
So if you dream of moving to Romania, just do it! Just do it, because it's possible and if you feel that you'll love it, you will most likely do! Kevin, Katie and Brandon proved that and show us all that all you need to do is dream, then act quickly to make it happen.