If you're looking for the best hotel in Bucharest near the train station, you've come to the right place. I'm sharing the best ones in today's article – they're cheap, nice and comfortable.
So, buckle up and let's find the perfect hotel for you – one that will give you the energy and excitement to make memories that will last a lifetime (or at least get a good night's sleep)!
If you don't want to go through the entire article, then the cheapest option would be Hello Hotels, while my top recommendation is Orhideea Residence & Spa (for a more luxurious stay).
The good news about Gara de Nord is that it's conveniently located very close to the city center.
So, by choosing a hotel close to it, you're just minutes away from the city's central attractions and also close to the train station itself in case you need to be there quickly for a train ride.
While hotels close to train stations aren't usually top notch, the ones that I am recommending are really good in my opinion.
They are clean, silent and offer great quality for the price. They are in a good shape, relatively new and highly recommended. So you have absolutely nothing to worry about.
So here are the best hotels that are close to the Bucharest train station:
Hello Hotel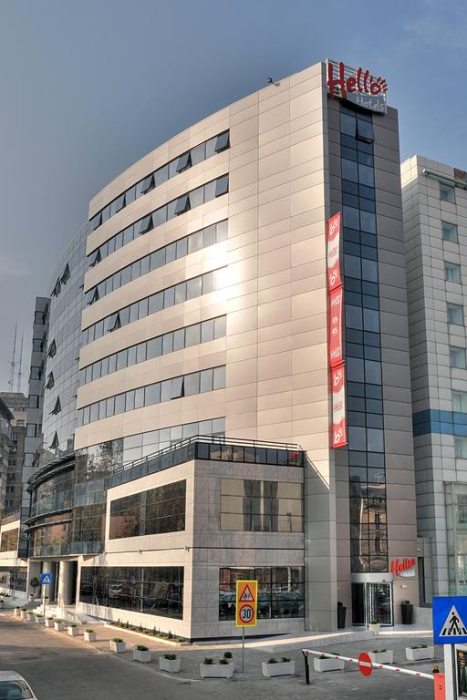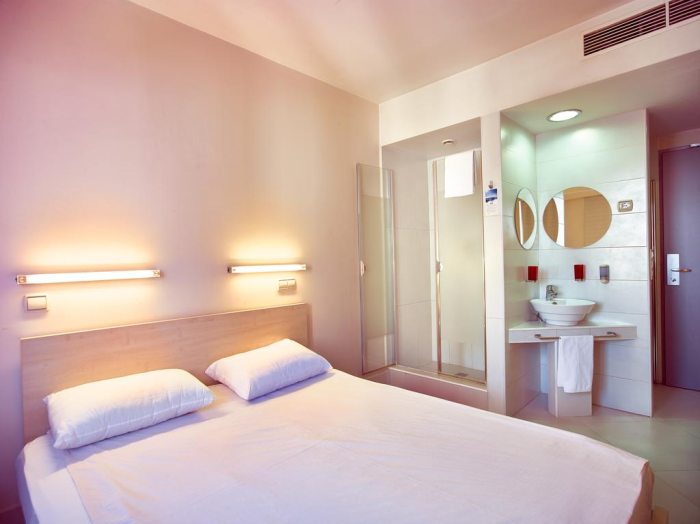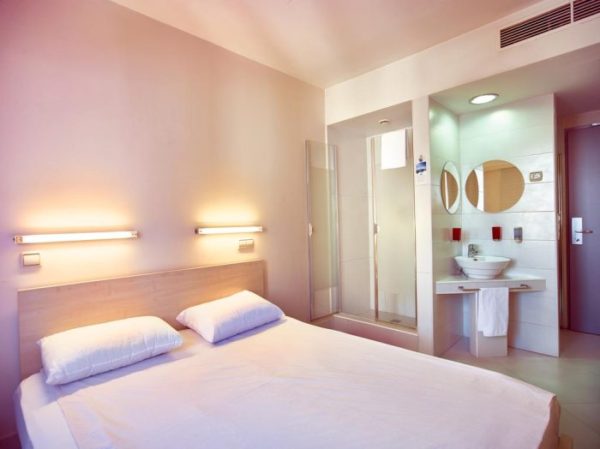 We're starting with an extremely cheap hotel that is within walking distance to Gara de Nord.
After a few minutes' walk, you're at the reception so there's really no need to worry about getting there, or getting a taxi.
It's also conveniently located just near the Gara de Nord metro station which can take you anywhere in the city quickly.
This is a two star hotel, but its quality is really high for the amount of stars it has, so don't be discouraged by that if you're on a budget!
However, the rooms are pretty small and if you value your privacy a lot and you're not traveling alone… you might have a problem here.
In order to optimize space as much as possible, the bathroom is actually part of the main room, so you basically have the sink, shower and toilet in the same room where you sleep.
It's true that the latter two are separated by glass walls, but there's still not a lot of privacy left to enjoy.
But if you can get past this little problem, you're up for a really good deal here: the staff is incredibly friendly and helpful, the rooms themselves are very clean and even the food that the hotel serves is good, so you can get the breakfast buffet without worries if you decide to book your stay here.
And if you want proximity to Gara de Nord, you're right there next to it!
Click here to check prices for your dates
Ave Hotel Victoriei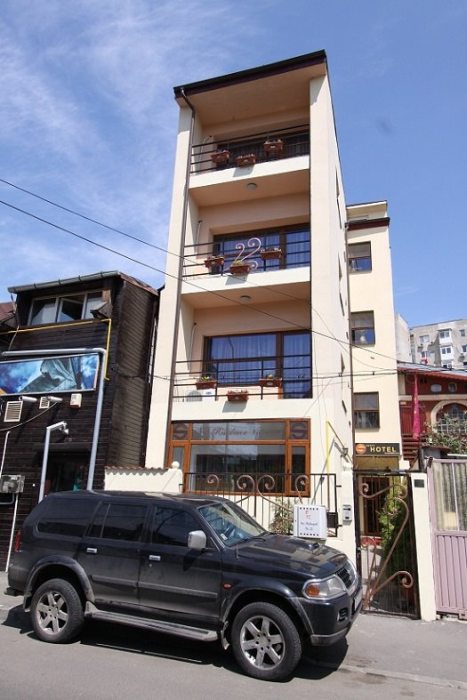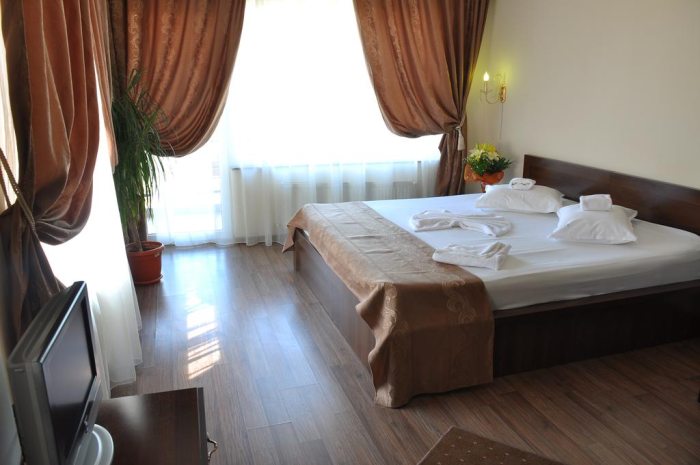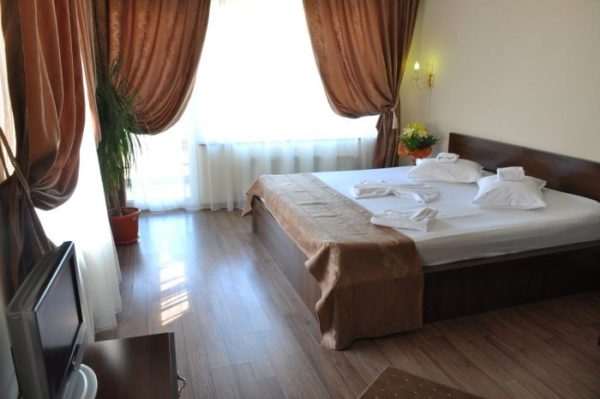 This one's a bit farther away from the train station, but easily accessible by bus. You can even walk to it if you're not carrying a lot of luggage and you don't mind the 10-15 minutes walk, depending on your own pace.
This is a very small hotel located on a super-quiet street and glued to a cheap restaurant, but with amazing food.
Which is very good, because the hotel itself doesn't have a restaurant! But it does offer a kitchen with a microwave oven, so you're still covered if you don't want to eat at any of the nearby restaurants and you don't mind putting your cooking skills to a test.
Being a 3 star hotel, it offers better quality rooms while keeping the prices very low. Combining that with the fact that it's centrally located, you actually get a really good deal from Ave Hotel Victoriei and you're still close to the train station.
The rooms are decently sized and the furniture is new and clean, with Ikea-type furniture and nice decorations to make you feel as welcome as possible.
Some rooms have an electric fireplace that makes things look even better, while other rooms have a Jacuzzi in the bathroom. Great stuff!
So if you don't mind not being right next to the train station – but still close – you're getting a really good deal from this hotel!
Click here to check prices for your dates
Ambient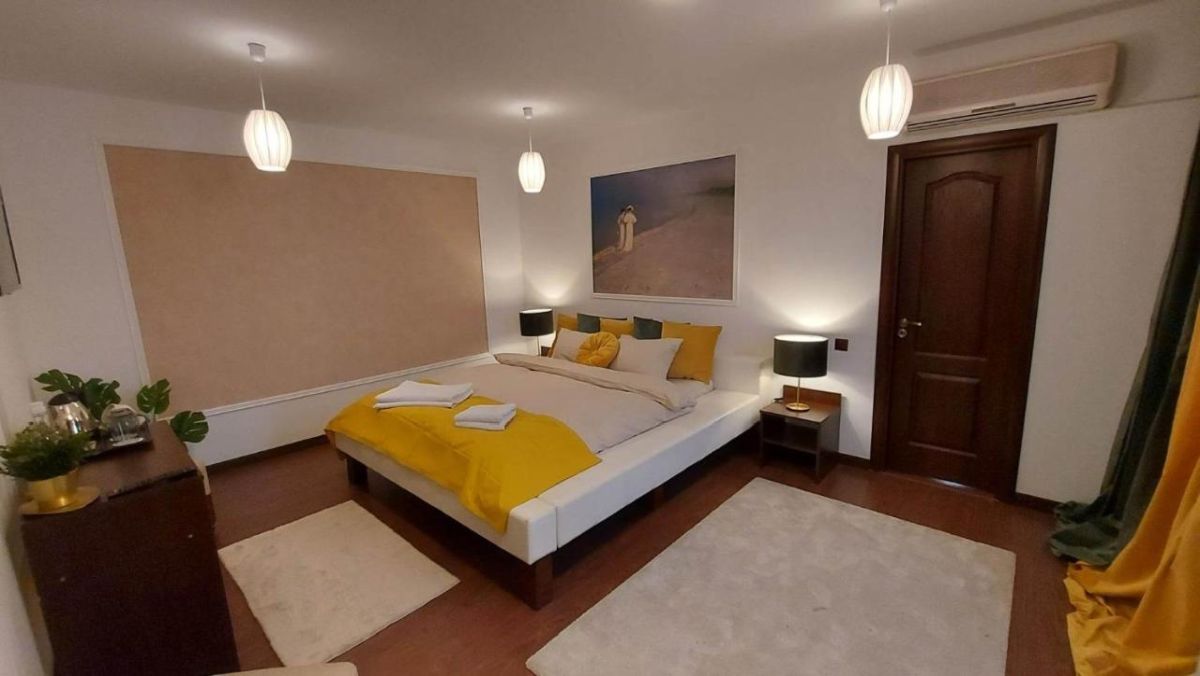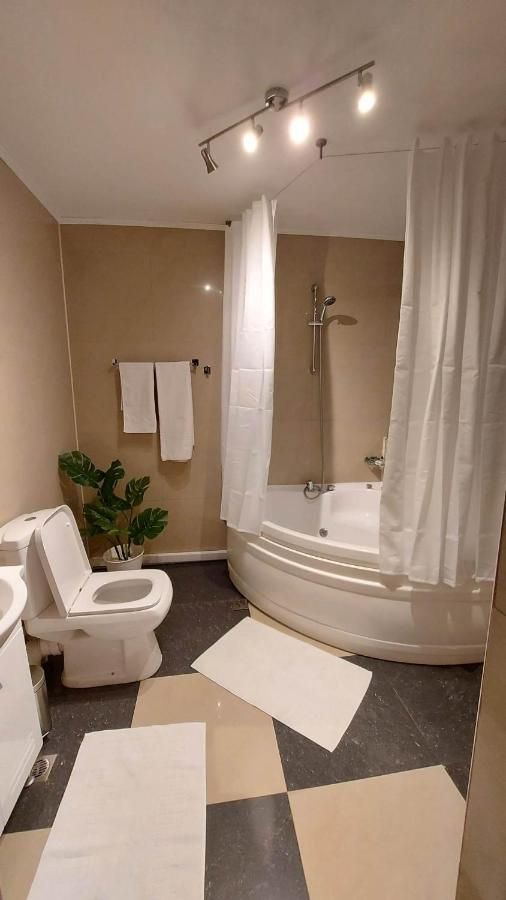 This is actually a guest house that was recently opened. As a result, everything inside if fresh and new and good looking, with that nice feeling that you're in a house and not a hotel.
The rooms are large and air conditioned, clean and silent. And, very important to me: the owners and staff are extremely nice and make you feel great as a customer (which is rare in Bucharest, unfortunately).
The Ambient guest house is within walking distance to the train station and highly recommended. Most likely, this will become my top choice – if it manages to keep the high quality of their service for a longer period of time.
Click here to check prices for your dates
The Embassy Nord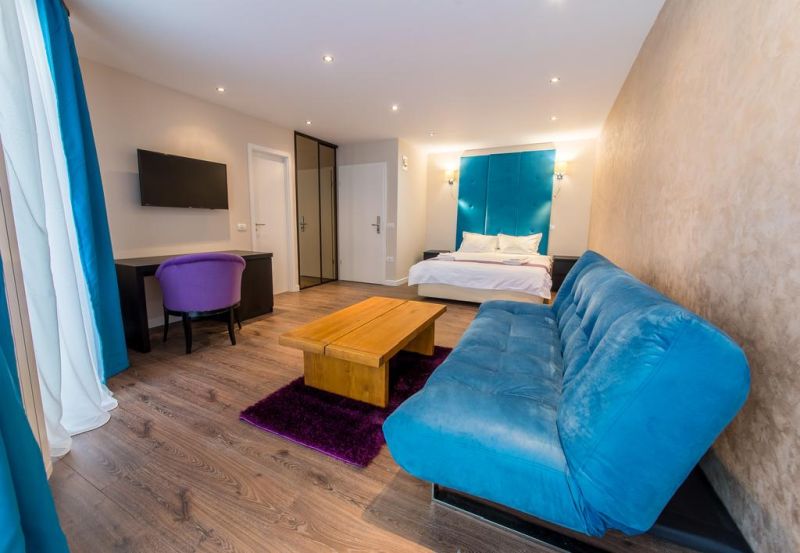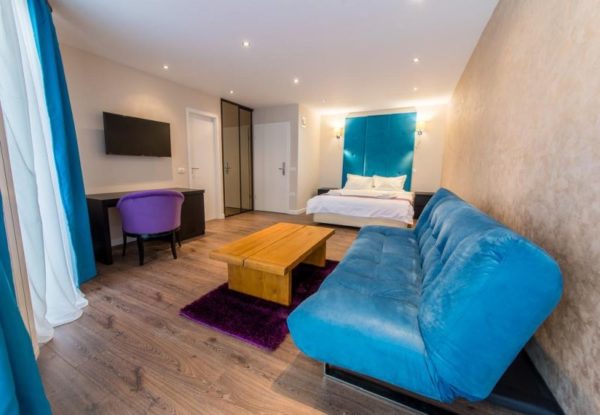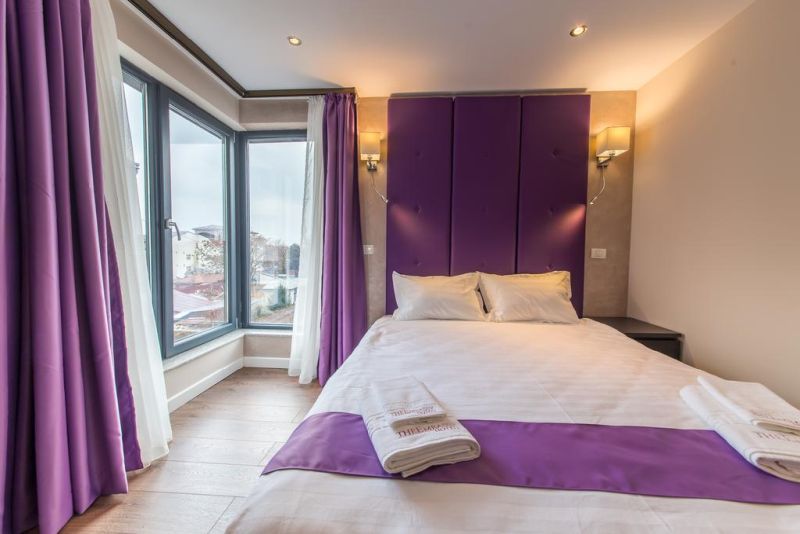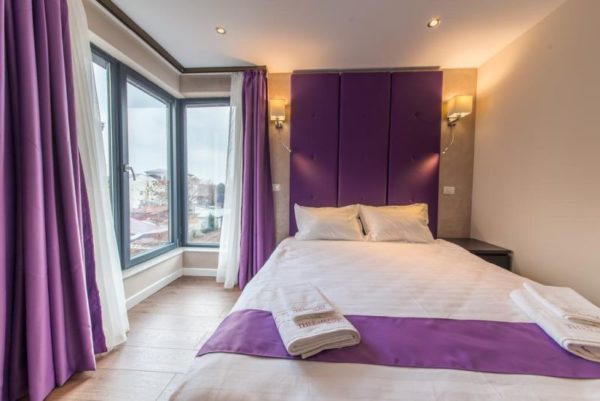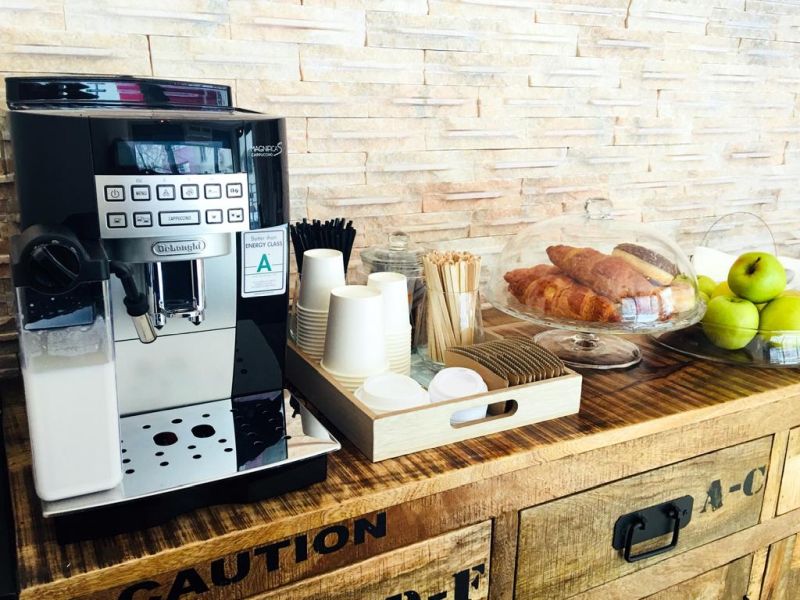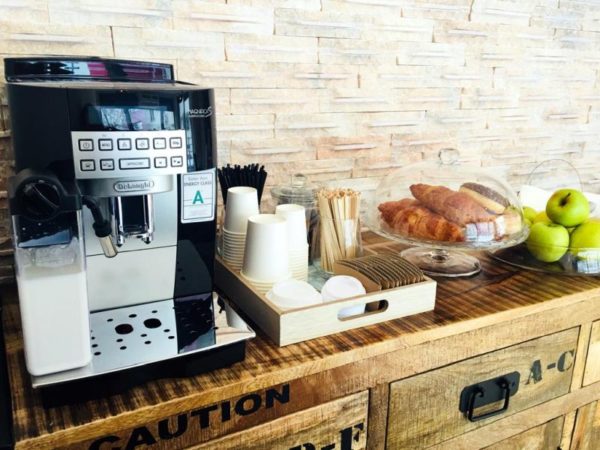 Such a beautiful hotel like this one makes you think that it's a bit more expensive than the average… and it is.
But still cheap by Western standards and definitely a top choice. It's actually one of the top picks in Bucharest by Booking.com (at the moment of writing) – so you know you're up for a perfect stay here.
The rooms are huge and modern, with high quality furniture and attention to details. They might be considered a bit too colorful by some, but I personally like them that way. It's a hotel with personality and you can see that in each of its rooms.
Plus, it's just 500 meters away from the train station! So it's right there where you want it to be.
Just make sure that you specify, when booking, that you don't want one of the top floors as those are accessible by stairs only. It's not a big problem if you don't have a lot of suitcases, but going up the stairs with them is no fun!
All in all, this is a hotel that you must consider for your stay in Bucharest if you want to be close to the train station.
Click here to check it out and book your stay
Orhideea Residence & Spa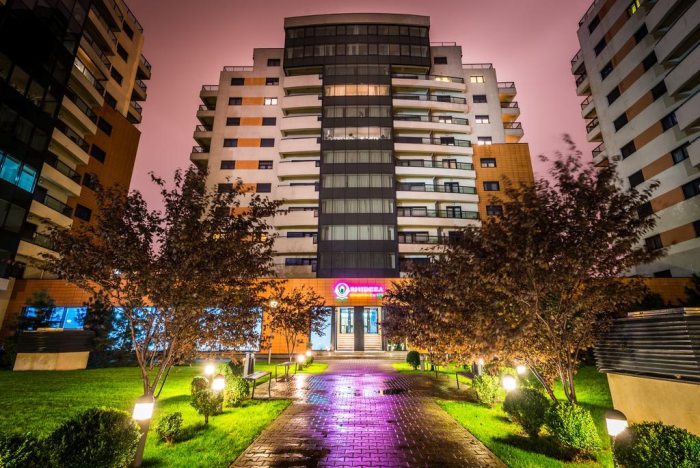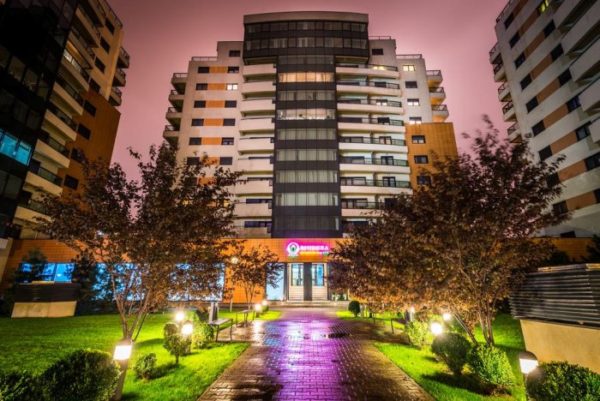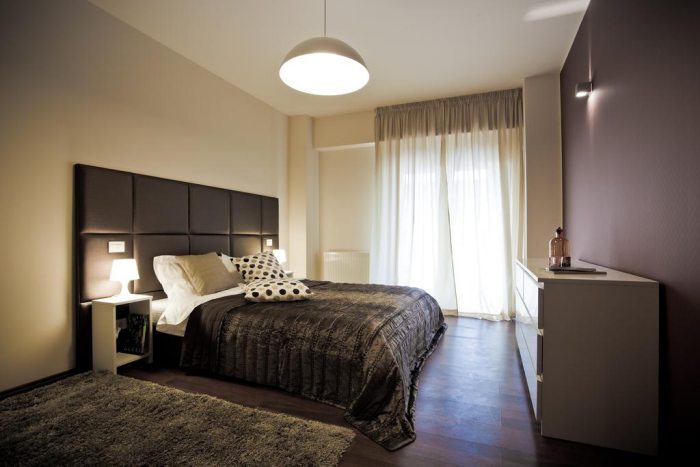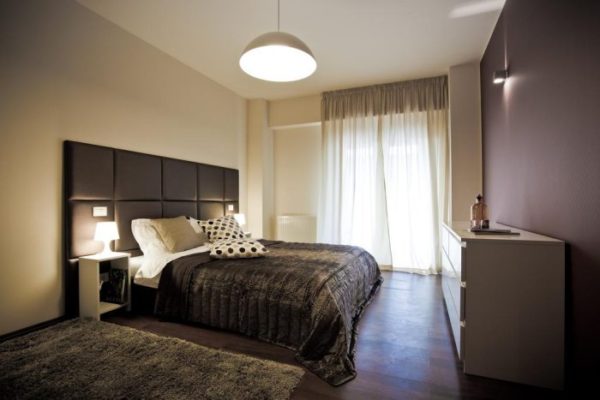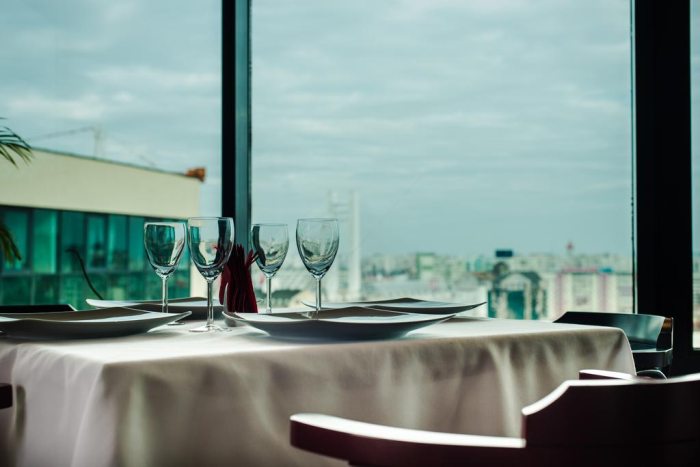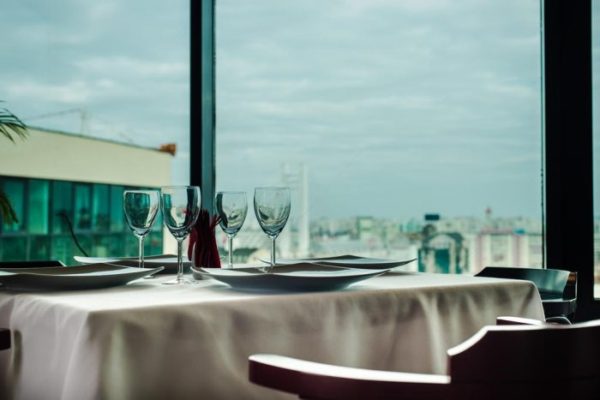 This is my top pick if you want a bit of luxury during your stay in Romania's capital city, while still being close to the train station.
Because, yes, we're talking about a really good 4 star hotel that offers accommodation in beautiful apartments. The photos above surely show you how nice the place is.
While still close to the train station, it is the farthest away on our list – but it's really worth it if you have the budget to pamper yourself a bit.
It's also one of the largest and best aparthotels in Bucharest and the only CO2 neutral hotel in Romania, so if you're a nature lover, you don't have to worry about the impact your stay will have on CO2 emissions.
Either way, we should say that the apartments offered here are really huge and delightful.
Some offer a kitchenette with an oven, while others come with a terrace or balcony offering great views over the city. The hotel's restaurant itself offers some great views over the city as well!
And since we're talking about the restaurant, I should mention that there's a really good breakfast included in the price – one that I am sure everybody will enjoy.
The food here is absolutely yummy and you risk getting back home with a few extra pounds.
But the hotel itself has a great spa on site, with a really nice indoor pool available for its guests (make sure you choose a room with Spa access when you book your stay!)
There's massage there, hammam, a nice gym and even a salt room. In other words, you have a lot of things to do to enjoy your stay in Bucharest without getting out of the hotel!
And the rooms offer a real treat as well! They are large, clean, decorated with taste and you'll feel just like home if you stay here.
It is true, it's pricier than the other hotels on our list, but if you can afford it, it's the best pick for sure!
Click here to check prices for your dates
Conclusion
There you have them: quite a few options when it comes to choosing your hotel near the Bucharest train station.
From really budget-friendly choices to more expensive (but also more rewarding) ones, you have everything you could wish for.
Don't worry about choosing the 2-star Hello Hotels – it's still a good choice, especially if you only want to spend one or two nights and you want to be as close to the station as possible.
But if you want a bit more room to stretch your legs, then any of the others will be a better choice, in my opinion.
In case it's not the train station you want to be very close to, I've also written an article on the best hotels close to the Bucharest Airport, as well as one listing my top choices in the city center.
Have you stayed in any of my recommended hotels? I would love to hear what you think about them.