If you want to move to Romania or just visit the country, but you don't know anything about it, this blog, Romania Experience, will certainly provide you with a lot of answers. But if you want to have access on the go to all sort of information and learn everything about Romania, I have a few suggestions for you: five books instantly available on Amazon, either as eBook download or physical book.
The number of books about Romania is pretty low and they might be lacking here and there in terms of information a person moving to Romania might need, but the recommendations below are still pretty solid and you'll learn a lot about this beautiful country. So check them out below:
City Compass Romania: Bucharest & Beyond 2014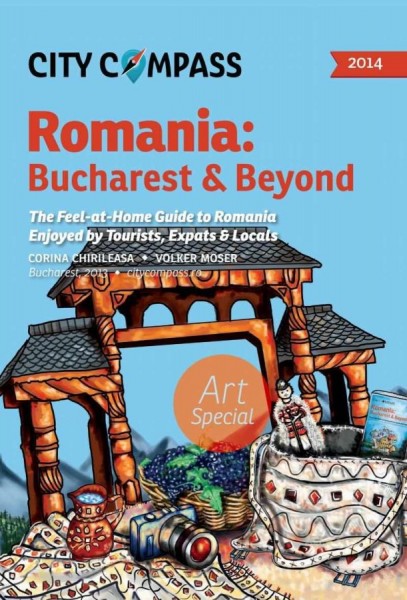 This is a really complex book about the life in Romania. Featuring everything from finding a place to live, navigating the nightlife, discovering the cuisine and peasant markets, or living green to Romanian art and more, this is a professionally written book currently at its sixth edition. Check it out here.
The Rough Guide to Romania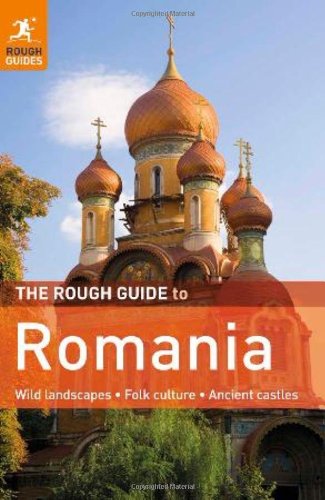 This one's only available in Paperback format and might be slightly outdated since it was published in 1999, but things haven't change drastically since then. Two full-color sections describe the country's extraordinary religious architecture and its many outdoor activities — from mountain hikes and skiing, to bear and wolf tracking. This comprehensive guide reviews all the top hotel and restaurant options for every taste and budget, and includes informed background on Romania's history, wildlife, literature, music, and, of course, Dracula. Click here to find out more.
Romania Explained to My Friends Abroad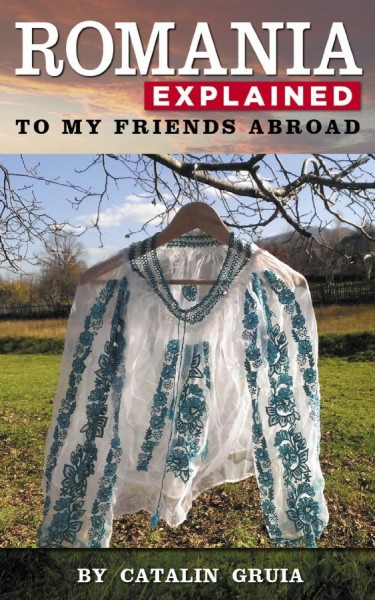 A Romanian's approach on describing Romania to people abroad. See Romania from a Romanian's point of view: from a person that's been working with National Geographic Romania for over a decade, so somebody who's seen a lot of our country and has some great stories to share. As described by the author, Romania explained to my friends abroad is not an exhaustive, academic paper on Romania; nor is it a travel guide. I'm a simple journalist and this is just my own private Romania – a subjective puzzle of all the things I know from experience to be interesting for foreign tourists. You can check it out here.
Language and Travel Guide to Romania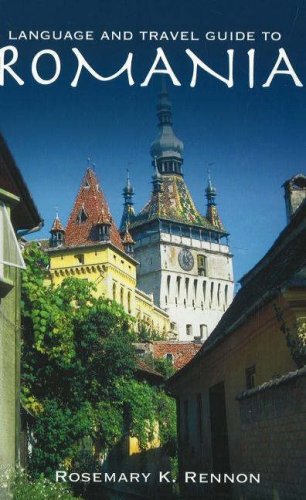 Another book that's only available in Paperback format, Language and Travel Guide to Romania is written by Rosemary Rennon who discovered the country back in 1993 and apparently fell in love with. The book features a lot of information about Romania and thanks to its language section, it's extremely useful for those willing to practice a bit of Romanian. You can check out the book here.
Taste of Romania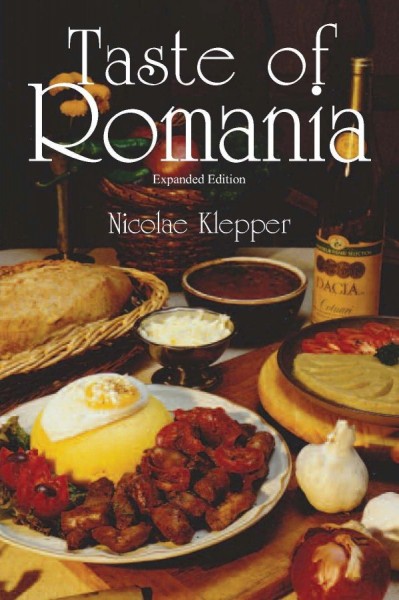 You can't know everything about a country unless you know a lot about the country's cuisine, and this book features 150 mouth watering Romanian recipes that you will surely fall in love with. Check it out here.
Bonus: Michelin Romania Map
And a bonus title for you, the Michelin Romanian Map. A must have if you plan a trip to Romania, as this updated map gives travelers an overall picture of their route, with practical road and travel information; and city maps containing extensive street indexes orient them quickly so they can find their way to their destination. Click here to see it.
I am planning writing my own eBook about Romania and I have already started writing down the chapter titles and making plans, but it's still a long way left until I'll be able to publish my book about Romania. Until then, the titles recommended above remain the best if you want a complete, detailed guide on Romania and you want it now!