There are few better ways to estimate living expenses in a country than to look at what other people are spending. And today I am going to share with you exactly this: our average monthly living expenses here in Romania, living in a small city by the Danube, Drobeta Turnu Severin.
I actually wrote this article all the way back in 2015 and promised to update it ever since, but only today found the time to do so.
Because, yes, things have changed a lot in the past several years – and comparing our data today with what it was like back in 2015 will give you a better insight on how prices changed in Romania, as well as monthly costs.
And since my cost of living articles have always brought in a lot of people interested in this aspect of life (because, in the end, money matters a lot when you choose the place where you'll live), I have decided to offer a slightly different point of view: my family's average monthly expenses in Romania over the past 12 months.
We're tracking all our expenses for various reasons, but I realized that this also can be used as an article base here on Romania Experience.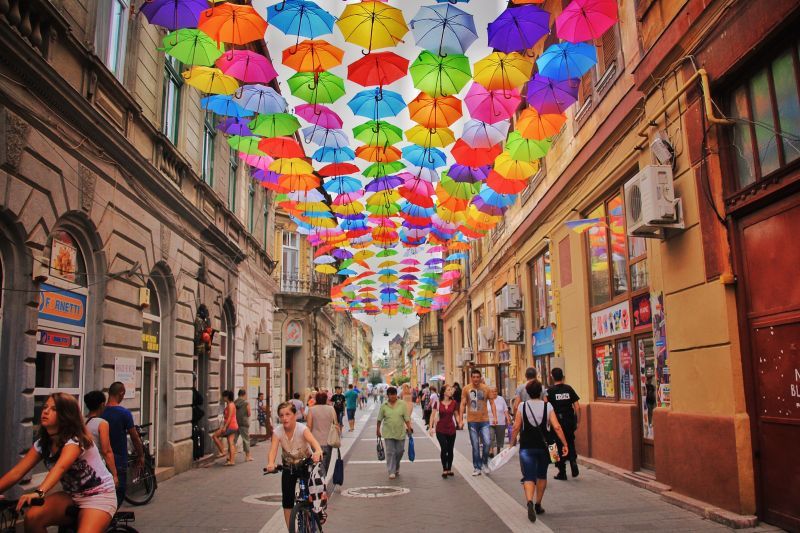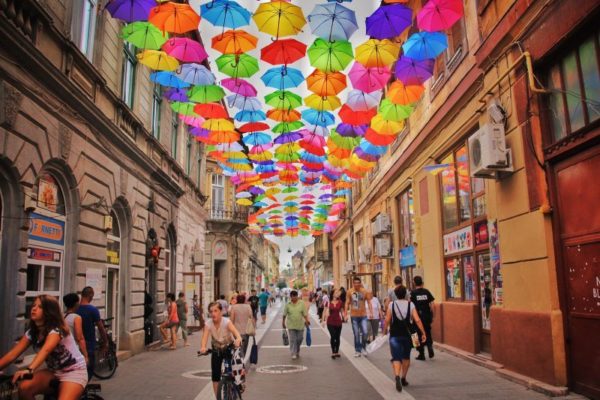 The truth is that Romania is an extremely cheap country and you can live on a lot less than in other Western countries, but not all things are automatically cheaper than in Western Europe, with prices growing steadily over the years.
My personal case proves that and even though I am sure that our average monthly living expenses are way lower than those of most families in Western Europe, it's not always dirt cheap to live here and it all depends on how you want to live your life.
Before we go to the actual numbers, it's worth saying for those who are not regulars of this blog that the average monthly expenses for living in Romania below are for a family of three (my wife, my 6 yo son and myself). We eat mostly at home – but we select good food and we eat organic as much as possible – living what I consider to be a middle-class life.
We rarely go out especially because we have nobody to leave Baby Romanian with (babysitting is still far from a thing here) and we can't take him with us either as he goes to bed by 8PM.
We are moderate spenders, usually, even though we go crazy every now and then and throw away money on things we don't necessarily need… (this hasn't changed over the years).
Also, we try to eat as healthy as possible and foods of a quality as high as possible, including organic food or healthier options (like whole grain pasta rather than regular one, Basmati or wild rice instead of white rice and so on), so in many areas there's a lot of room for cost cuts if you really want or need too.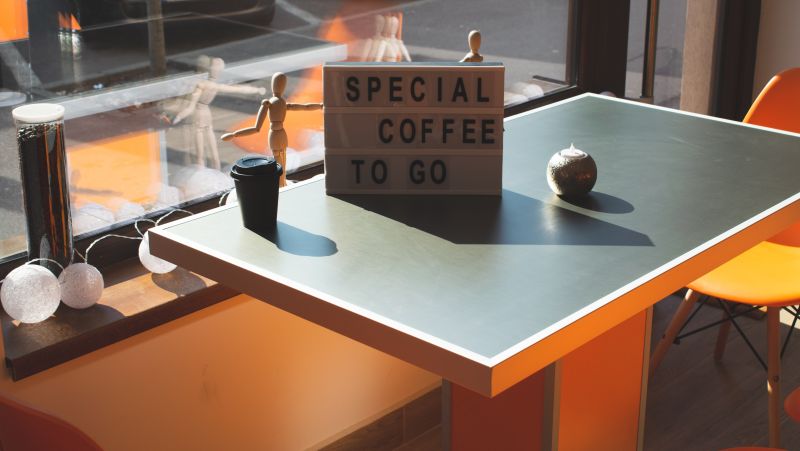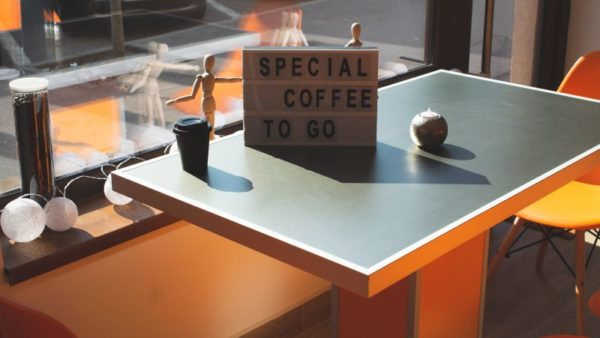 On the other side, we don't really care about buying expensive shoes and clothes, we don't have an expensive car and try to live as cheaply as possible. Also, we have paid in full for our apartment, so there is no monthly rent or mortgage that we're paying.
So without further ado, here are the average monthly expenses for a family of three living in Romania, for the past 12 months (data from 2019, compared to the original 2015 numbers).
Monthly living expenses in Romania
Food: 455 Euros (315 Euros in 2015)
Utilities: 140 Euros (this includes electricity, internet, cable, water, garbage, heating and mobile phone costs) – compared to 109 in 2015
House-realted: 122 Euros (171 in 2015)
Gifts: 55 Euros (58.50 in 2015)
Entertainment: 88 Euros (31.50 in 2015)
Car: 47 Euros (109 in 2015)
Kid-costs: 155 Euros (this does NOT include the baby's food, which is included in our family's "Food" category) – 87 in 2015
Health: 46 Euros (75 in 2015)
Beauty & Toiletries: 25 Euros (25.50 in 2015)
Miscellaneous: 150 Euros (167 in 2015)
________________
TOTAL: 1,283 Euros per month (1,146.5 in 2015)
All in all, we did manage to keep our costs pretty much the same despite the increase in general prices. Our biggest increase was related to food costs (over 100 Euros per month more) and entertainment – the numbers more than doubled, even though they are still somewhat low.
I won't say if these numbers are high or low, this all depends on the lifestyle choices that you make. Remember, though, that a LOT of people in Romania live on a lot less (check the salaries in Romania article to see how much people are earning), while many others would consider our monthly averages less than what they would need to make a decent living. So, in the end, your way of living matters the most.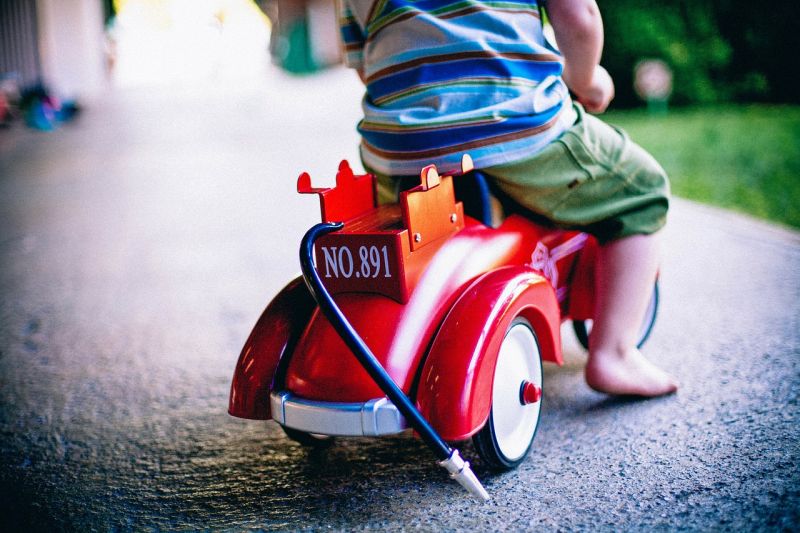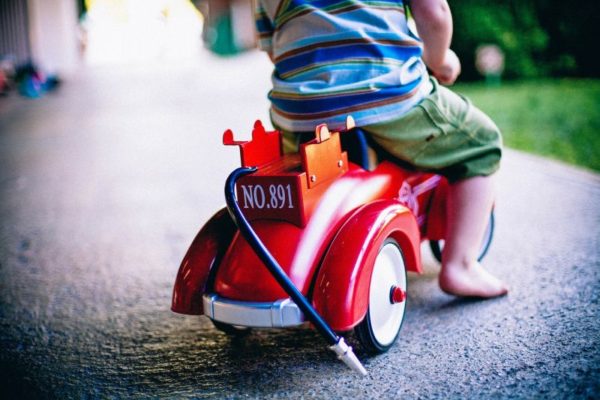 We also noticed an increase in costs related to our kid – when he was a baby, these were mostly related to his regular doctor appointments and not much else.
Now, he has a few extracurricular activities that we're paying for, he needs new clothes regularly and our expenses are going up significantly each year. Yes, kids are expensive (but totlly worth it!)
Also, don't forget that we don't pay any rent (nor have any debt repayments or mortgage costs), and that is something that you should take into consideration when deciding upon your actual budget.
Also, if you move here for long or short term, some of the expenses we have might disappear, while other new ones could pop up.
Have in mind that rental prices, as well as the costs for purchasing an apartment or house in Romania have skyrocketed lately and they are at an all time high right now. Finding a place to live – even in the smaller cities – that is under 300 Euros for a family of three is a tough challenge.
Expect to pay at least 500 Euros for a 1 or 2 bedroom apartment – generally more in the larger cities, where you can end up paying around 650 Euros per month for a 2-bedroom apartment in a good area (but probably not right in the city center).
I also did not include our travel-related costs, as we do travel quite a bit each year. Since our son was born, we always spent 1 month in a city outside of Romania – and even traveled a bit more apart from that – but I consider those costs not relevant for our expenses in the country.
However, I believe that our monthly averages prove that one person can still live on 1,000 Euros per month in Romania, as I have already said and I also believe that, with rent included, a family of three could live here on a budget of 1,500 Euros if they are really thrifty.
What about you? Have you been living in Romania for a longer amount of time? Are your costs similar to ours or you're spending way more (or less) than we do, on average?