I've been blown away by my recent visit to Therme, Bucharest and today I am here to share everything you need to know about this amazing attraction in Romania's capital.
Therme is a luxurious and expansive wellness and relaxation complex located just outside of Bucharest.
And after my last visit here, together with my family, I can safely say that it is by far one of the nicest and most amazing complexes in Europe. Yes!
So let's jump straight in, check out plenty of photos I took during my visit at Therme in Bucharest, so you know everything about this amazing, must visit place in Bucharest.
Important things to know about Therme in Bucharest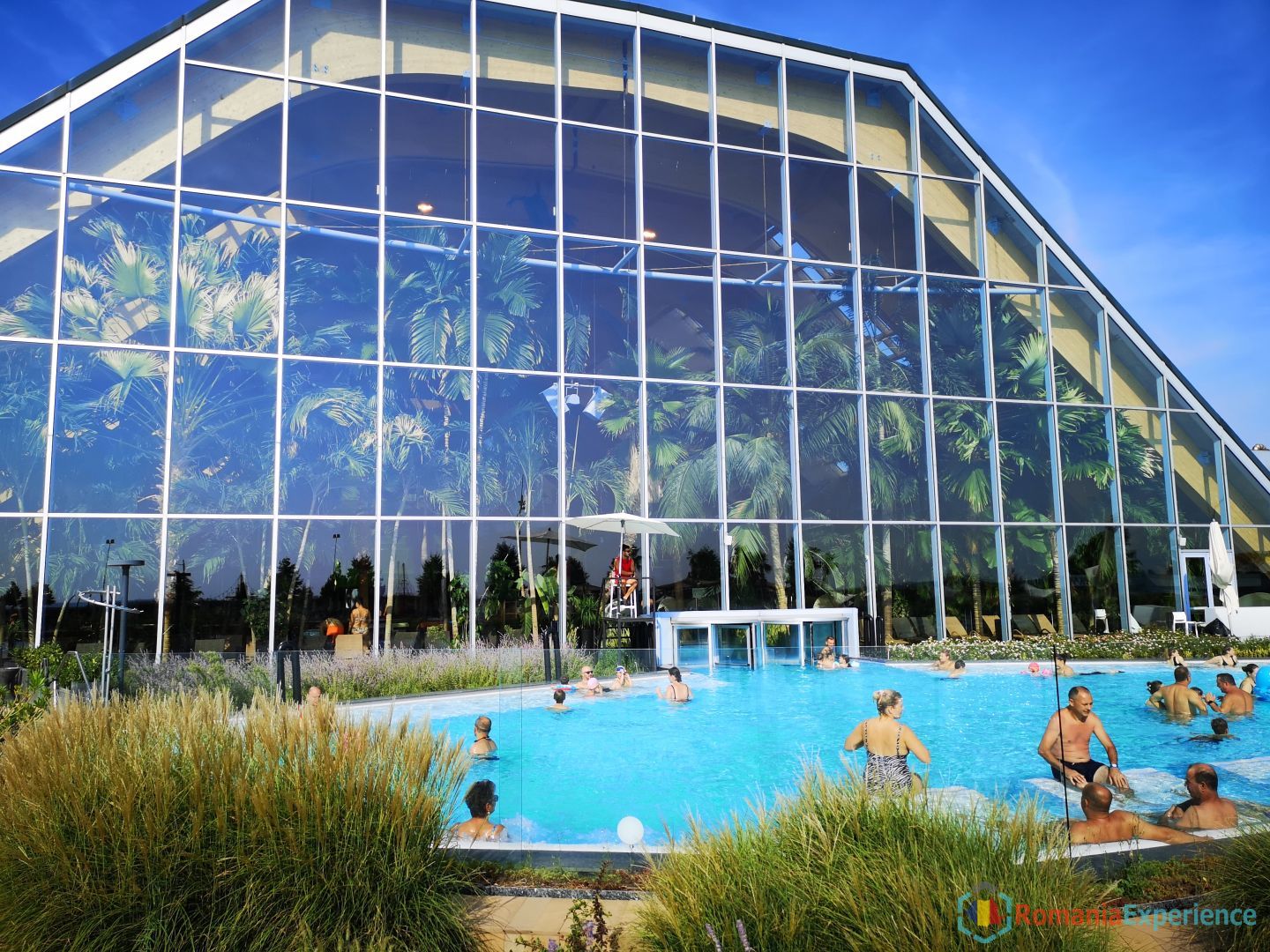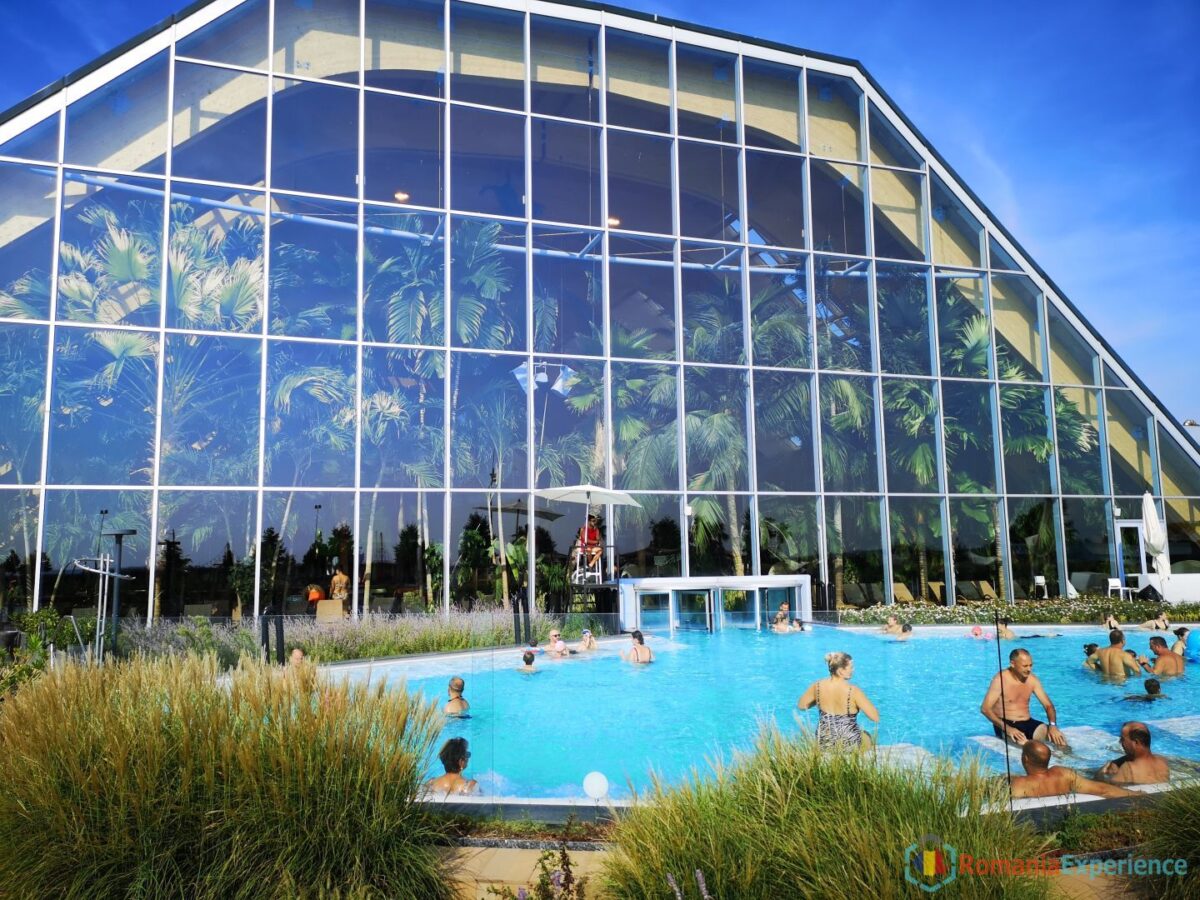 This is the somewhat "boring" part, so I will keep it to a minimum. But these are important things that you should know prior to your visit.
The most important thing about Therme is that it's a lot more than a waterpark or a waters spa.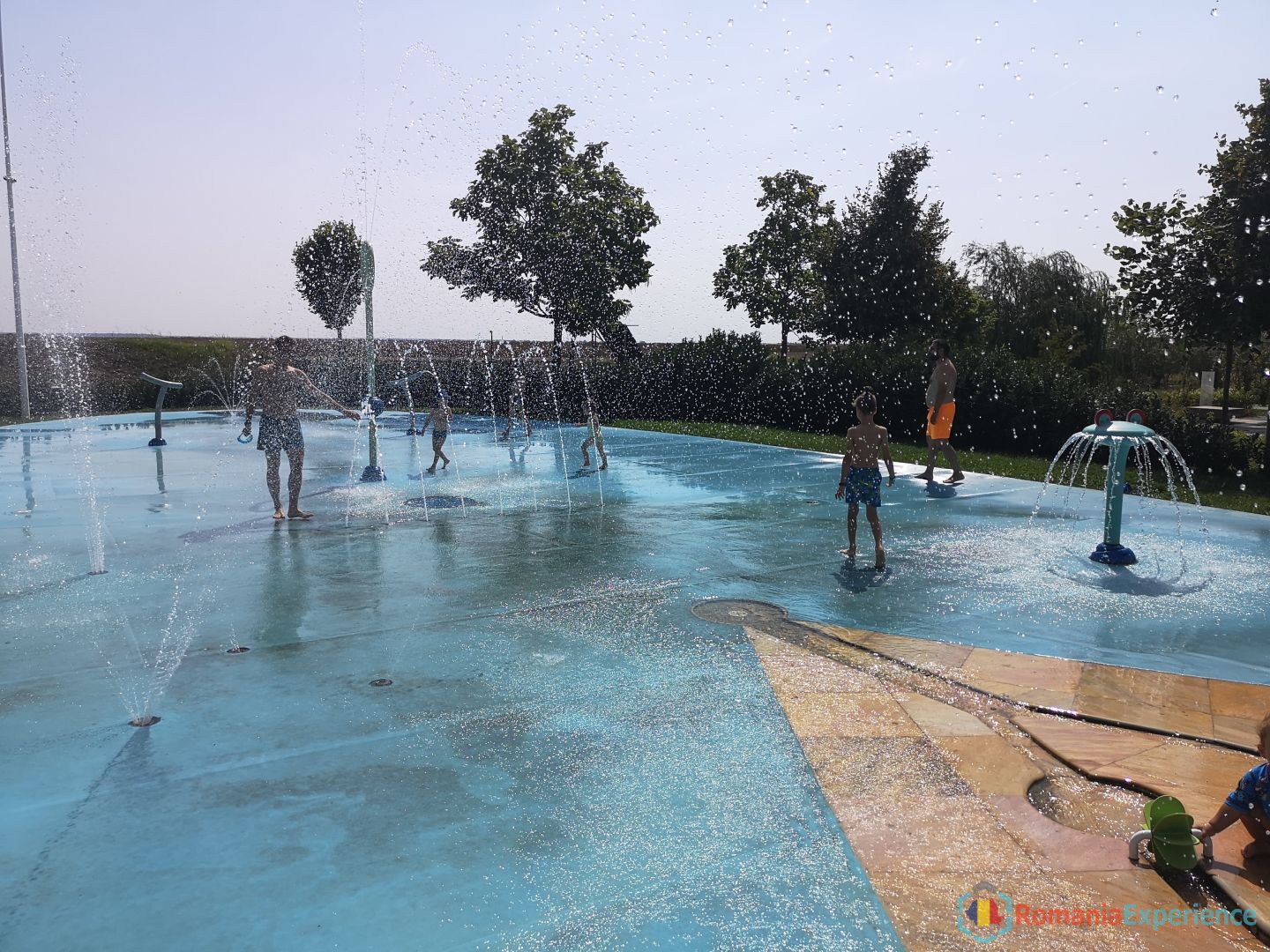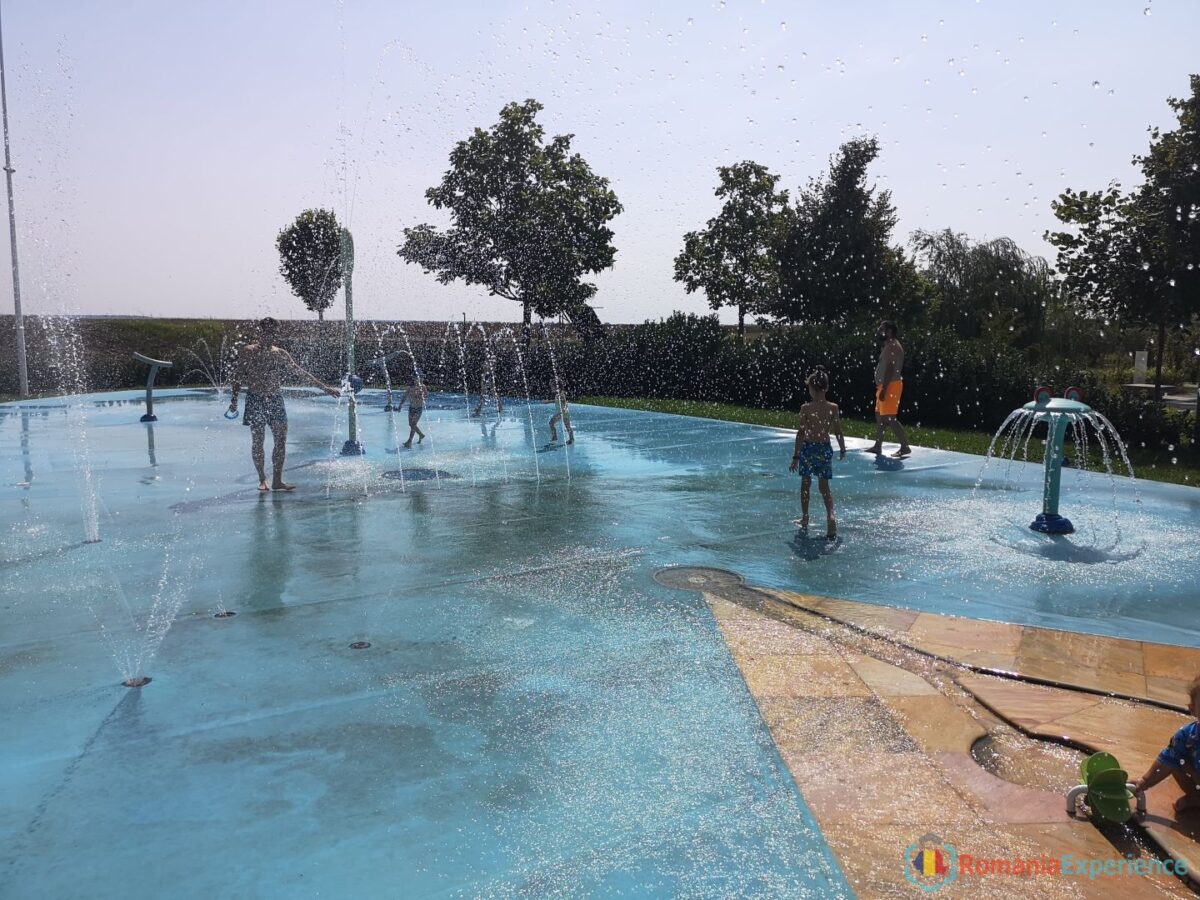 It's basically a massive indoor tropical paradise, complete with palm trees, exotic plants, masterfully mixed in with the heated pools, water slides and restaurants.
It was built to be an oasis for relaxation and I kid you not when I say that I found it much better than the beach or any other water park that I've seen in Europe (and I've visited the main ones in Budapest, Prague or Valencia to name the main ones).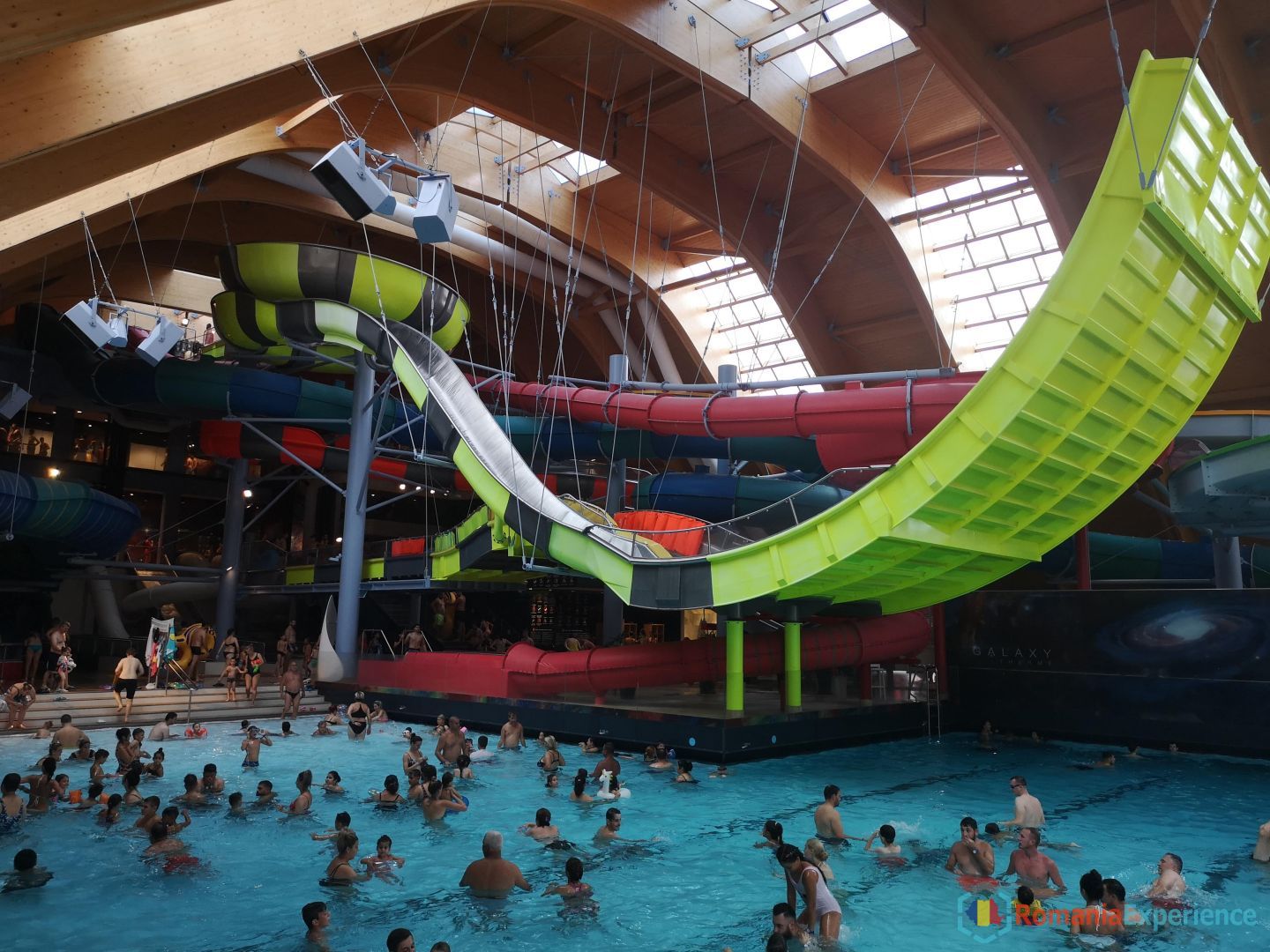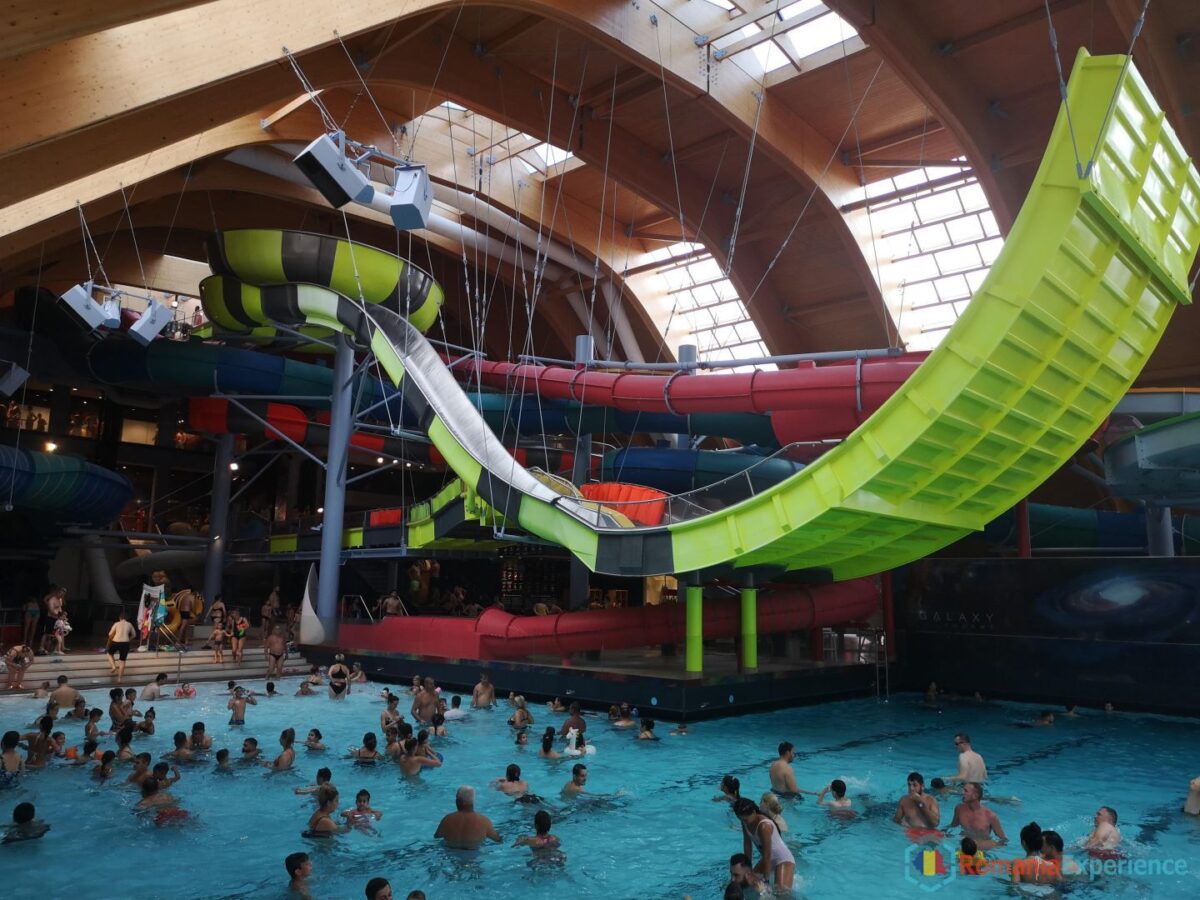 Various thermal pools, invigorating hydrotherapy sessions, massages, saunas, water slides, AMAZING food and a huge space to explore, with different themes (we have a sandy area outside, an Asian-themed one and much more). These are some of the main things that make Therme awesome.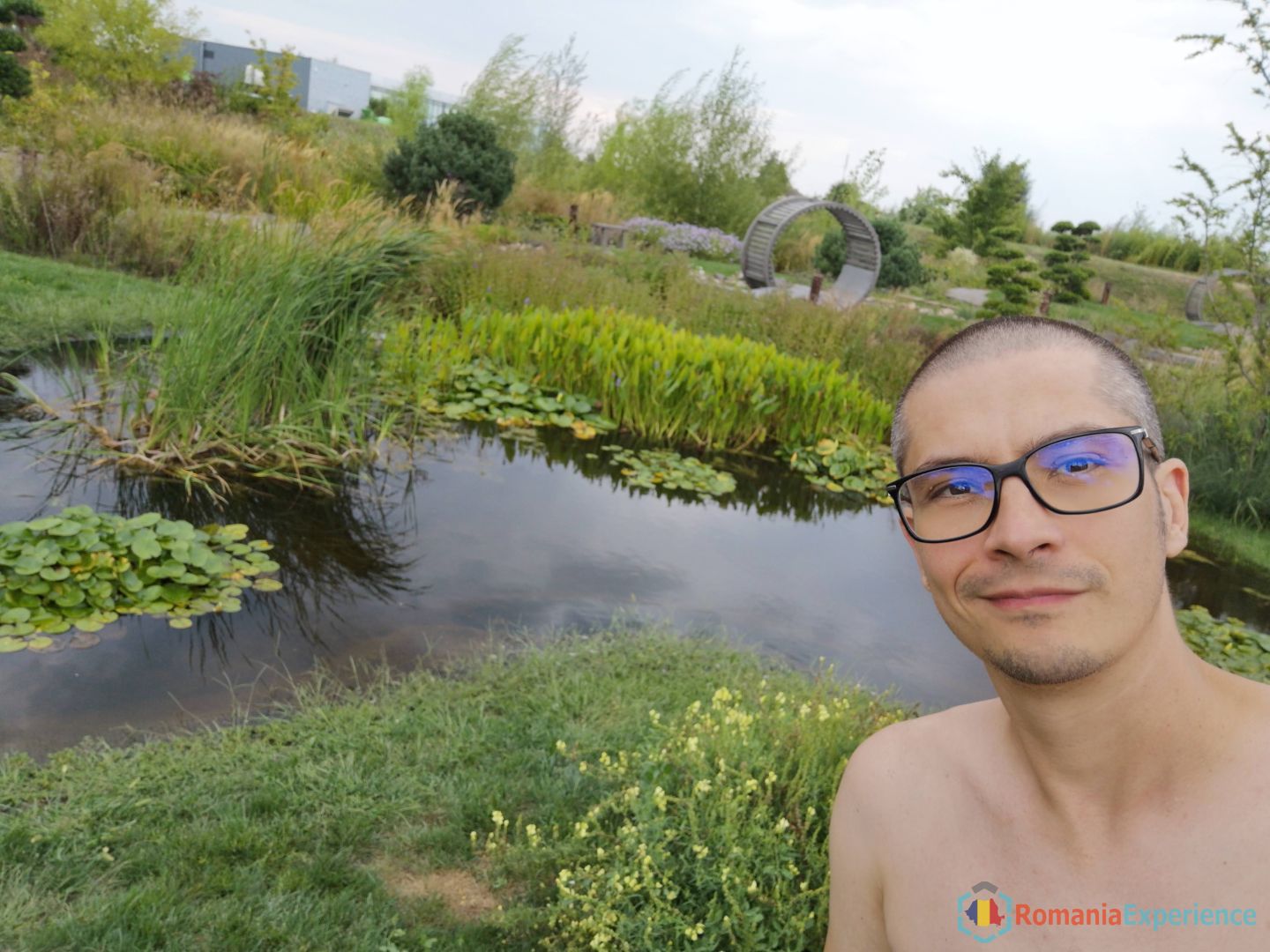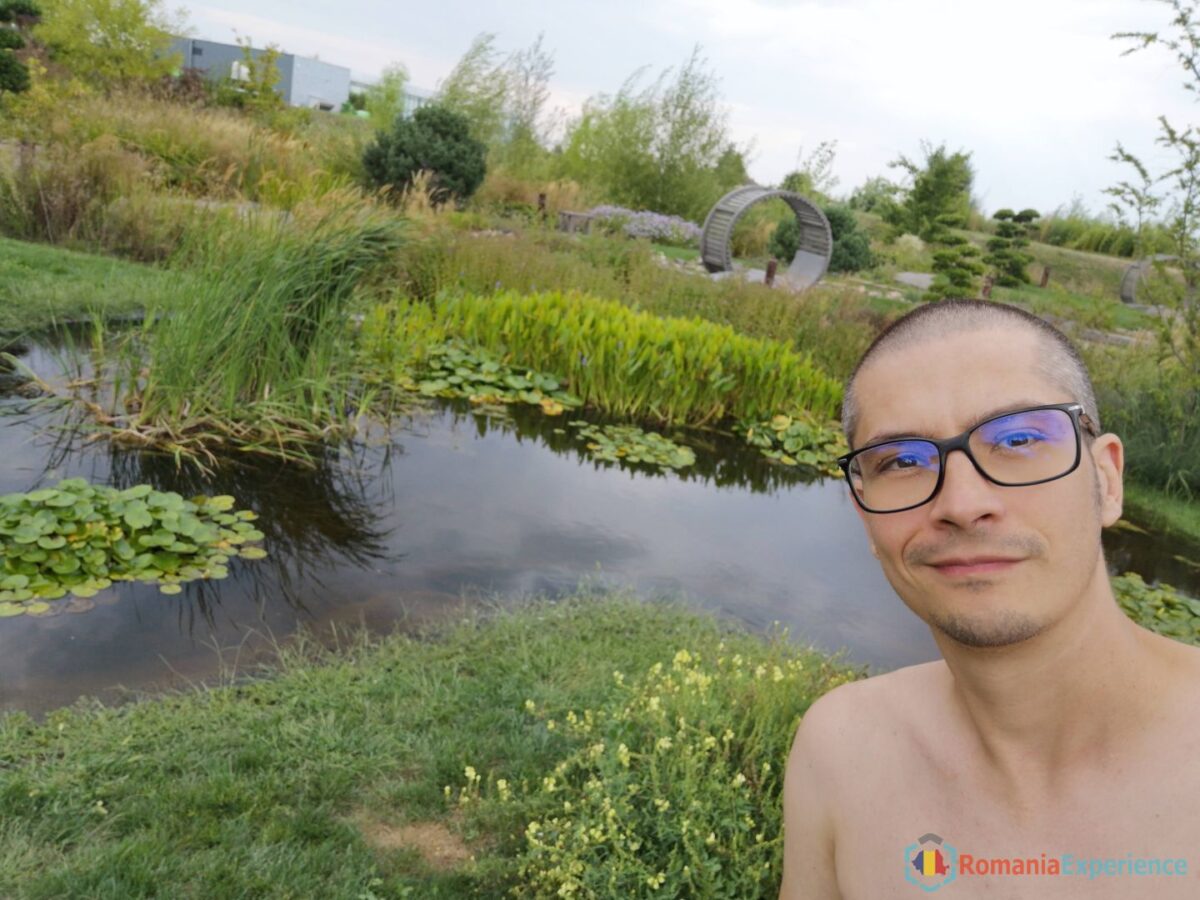 So, if you had any doubts before, trust me when I say this: you MUST visit Therme when in Bucharest. It's absolutely amazing!
Make sure to click here for your "skip the line" ticket to Therme The Palm – which is what adults traveling without children should book.
Therme, Bucharest: The Palm, Galaxy & Elysium
One of the things that I found pretty strange at first (but which made sense later on) was the fact that there are three different types of tickets that you can purchase for Therme, each offering access to a smaller or larger part of the complex.
Therme Galaxy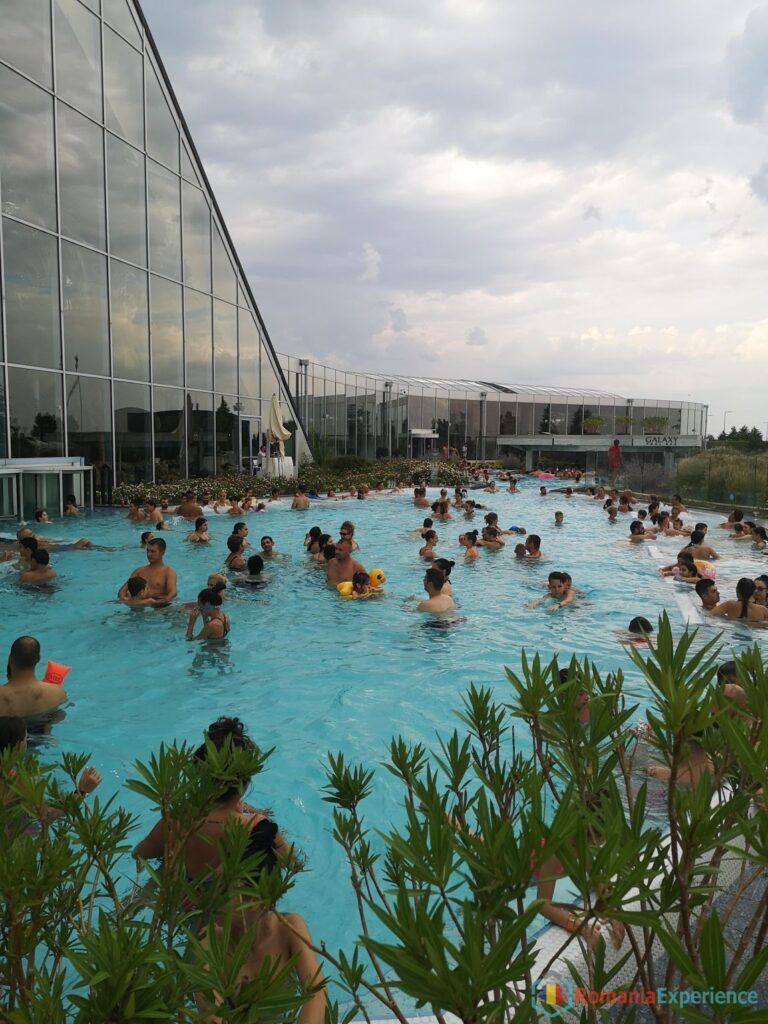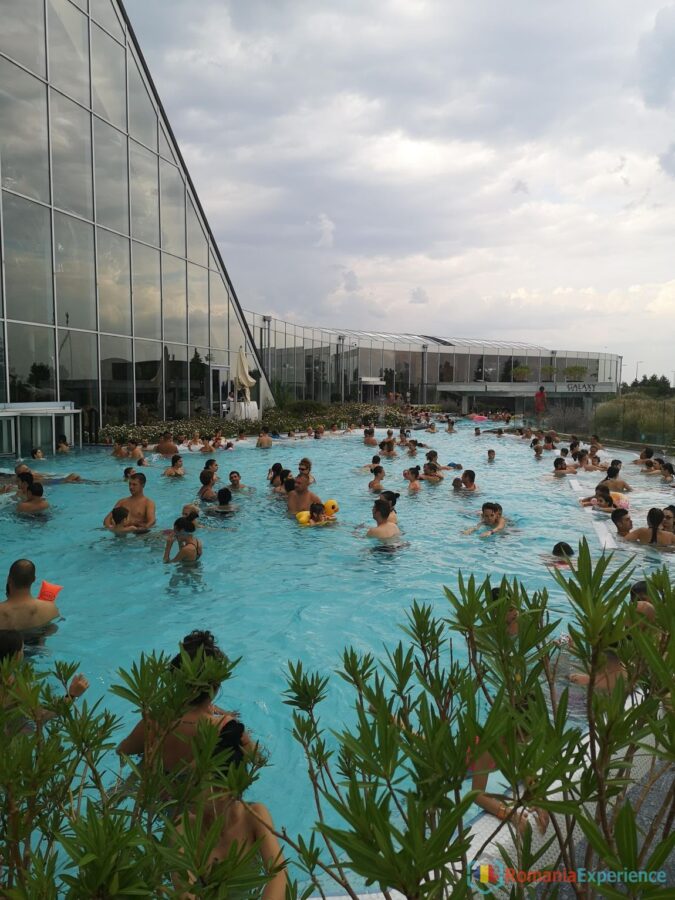 This is the "basic" package, which will probably be just enough for most people and the only options for those visiting with small children.
However, this gives you access to most of the complex, including all the water slides (16 of them, of various degrees of intensity), outdoors and indoors pools, kid's play areas, a pool bar, hydromassage beds and a lot more.
Since we visited with our son, we spent here 95% of our time. If we were to visit this area only, we would've been just as pleased.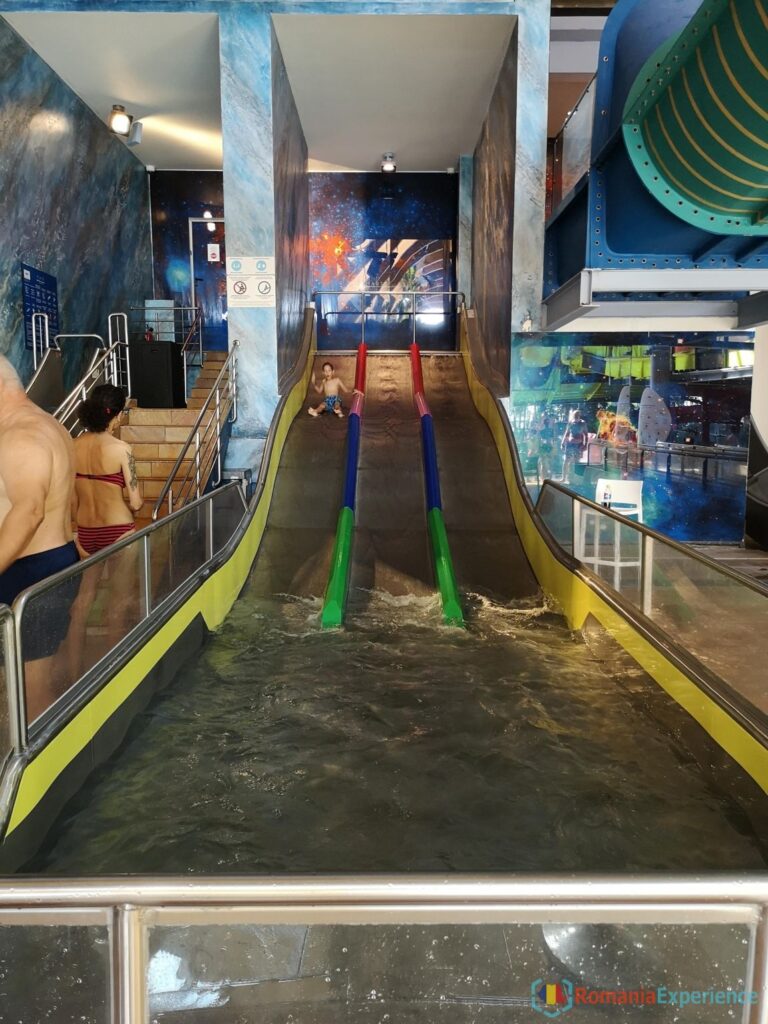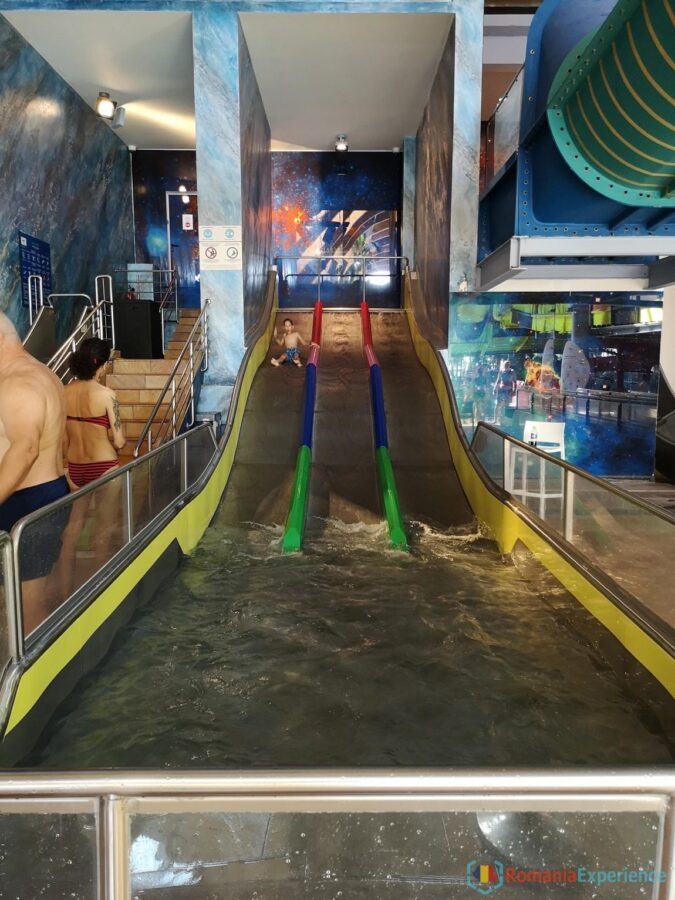 So, unless you really find the offerings of the next two areas to impressive to say no to, the Galaxy ticket will most likely be enough.
IMPORTANT: We visited in late August, during the winter, when the weather was a bit cloudy and it even rained a bit. Therefore, the Galaxy area was pretty crowded.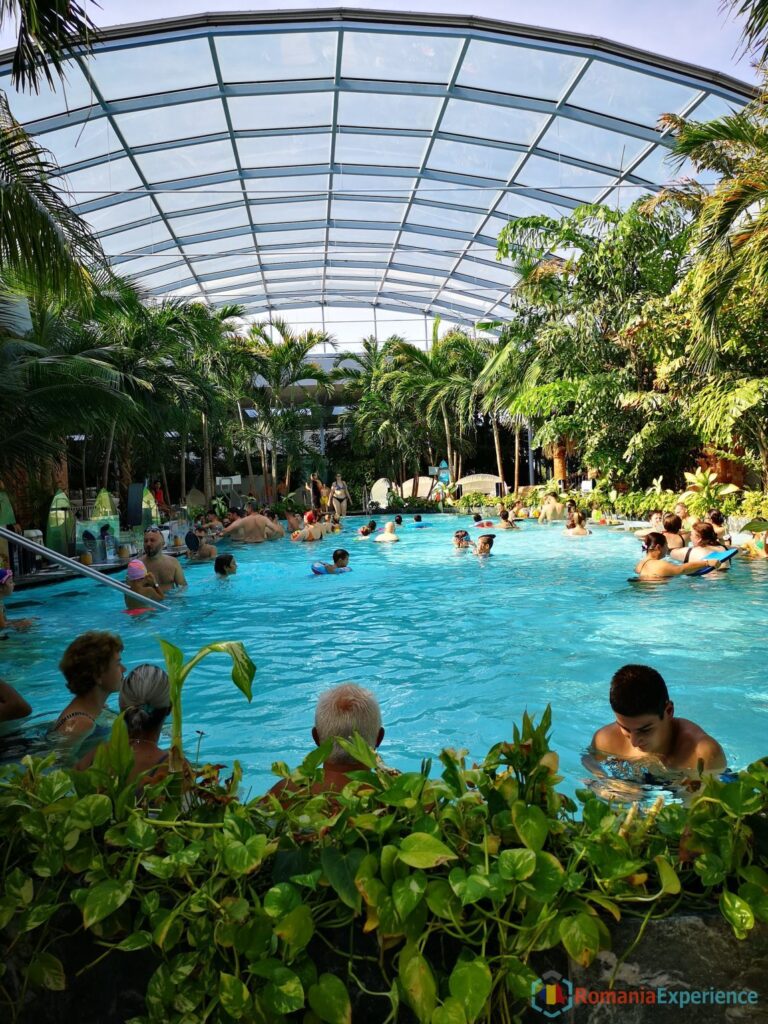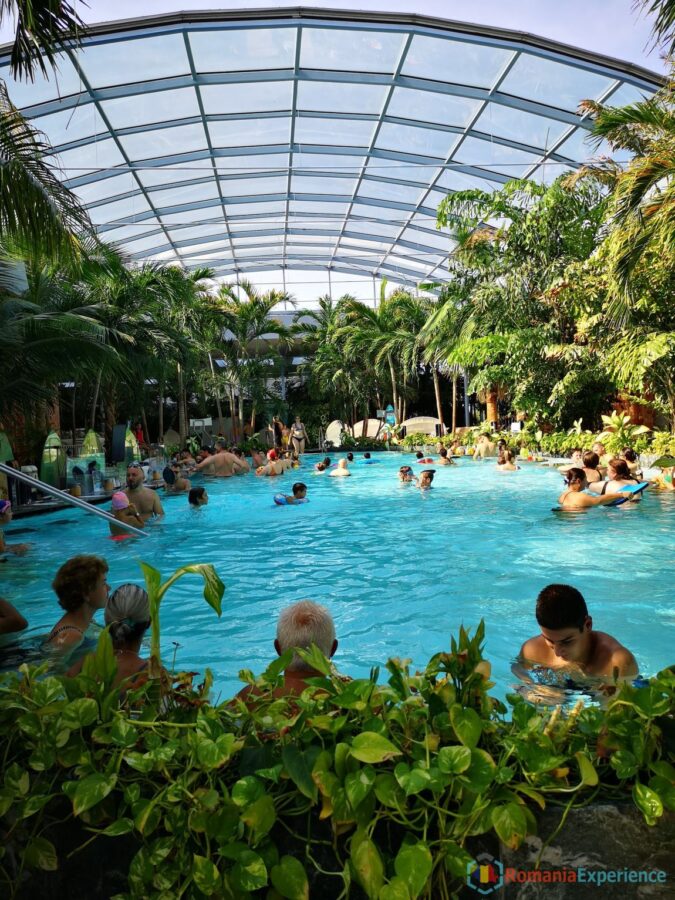 Visit during the week days if you want less crowds (you can also see on Therme's official website how crowded they expect each area to be).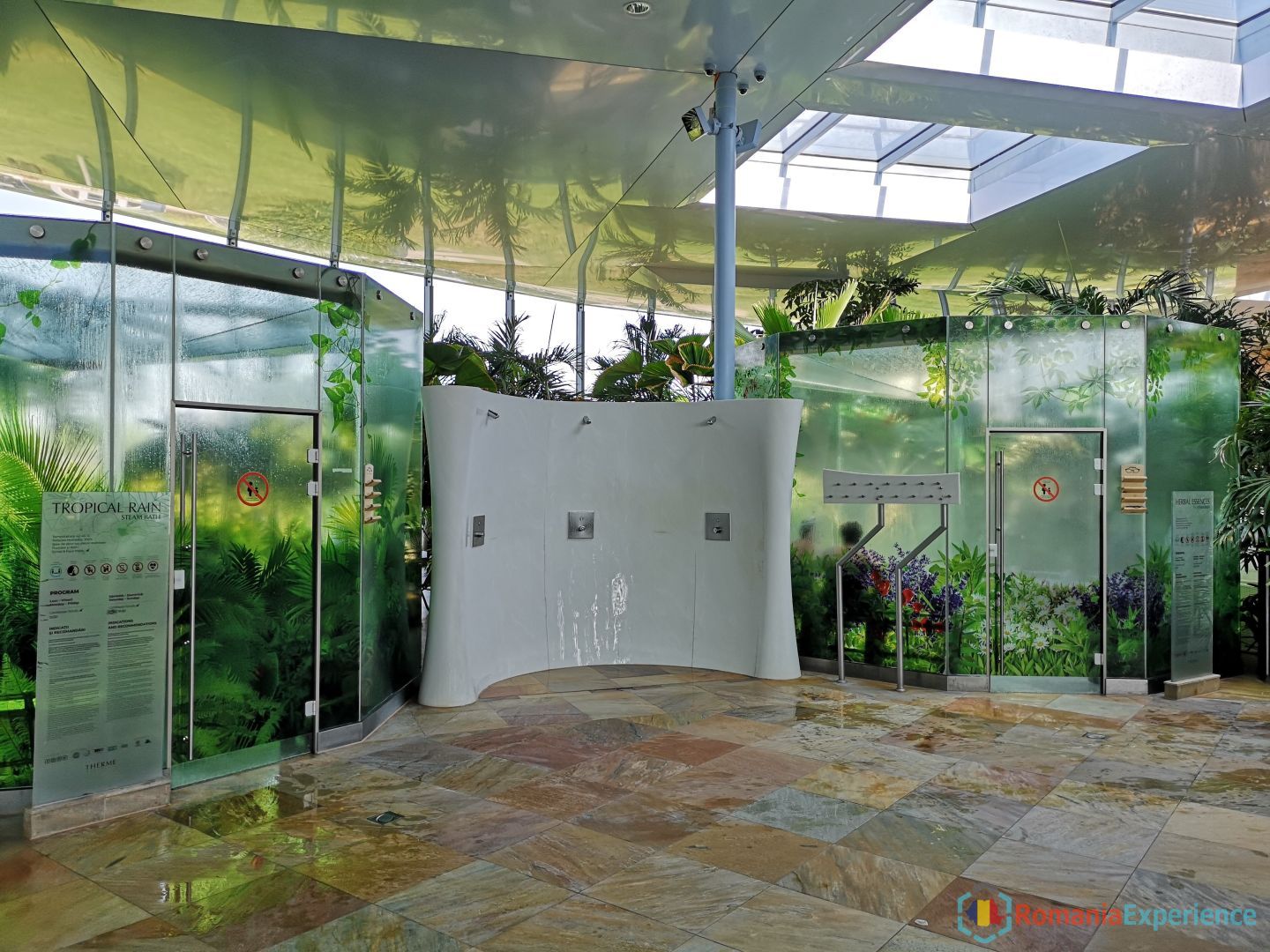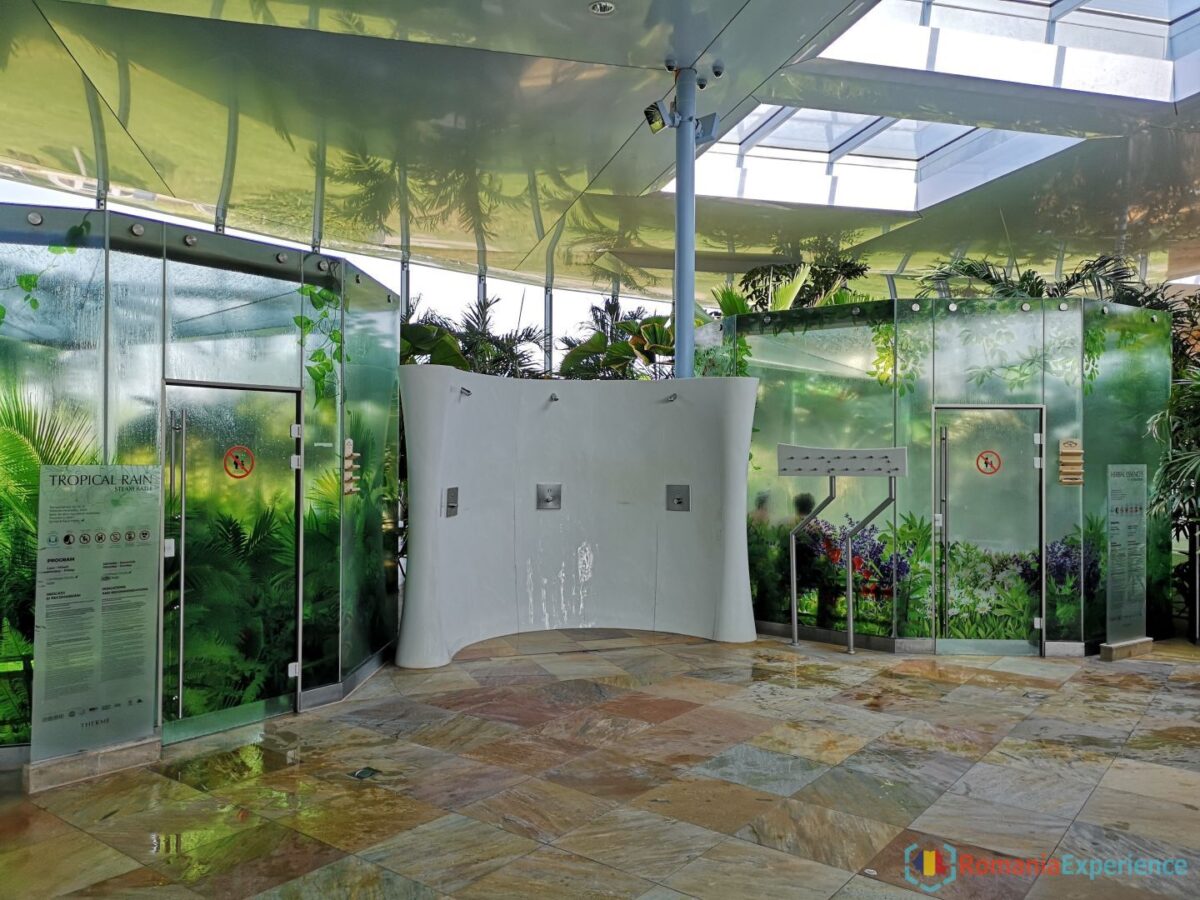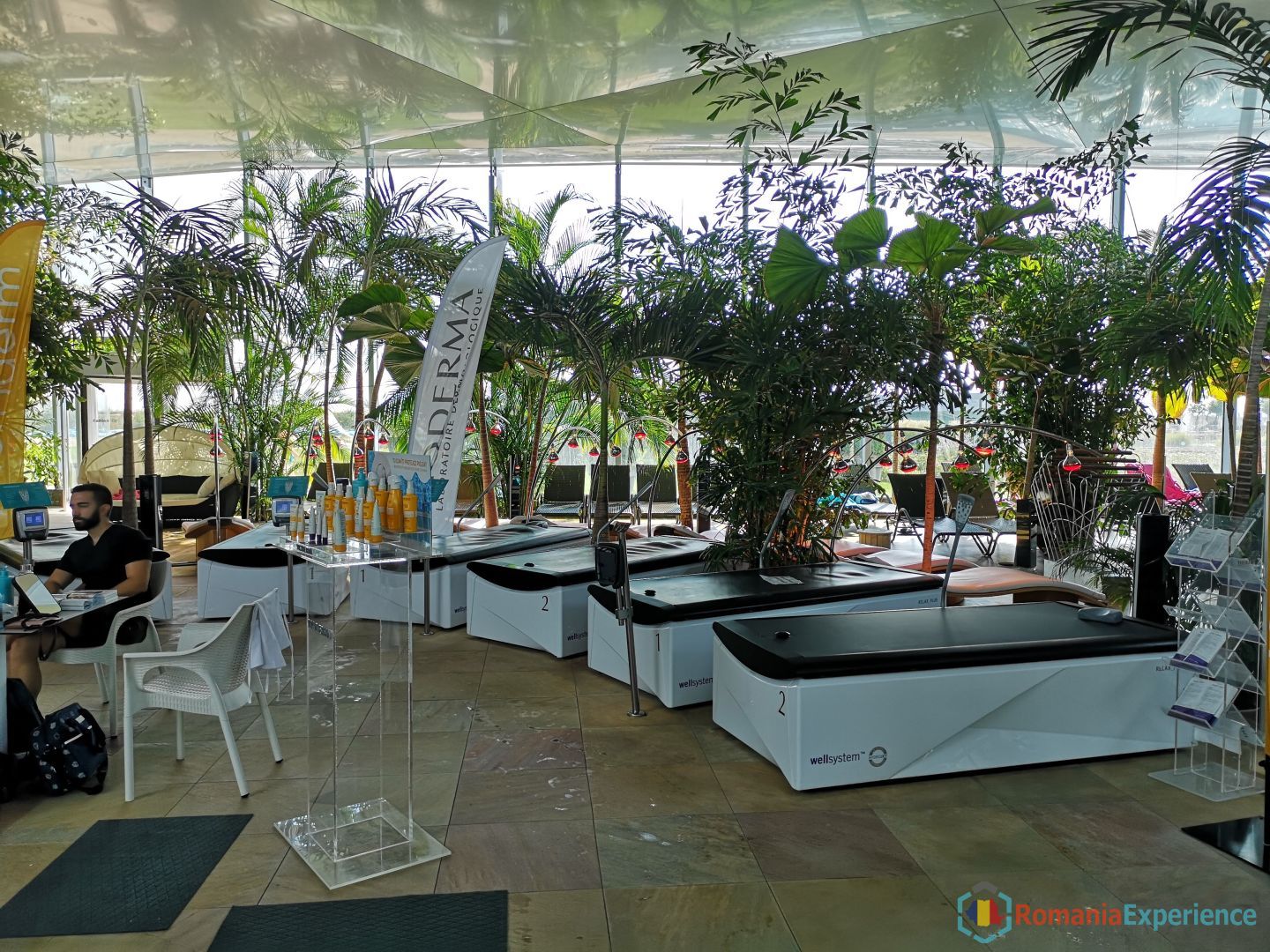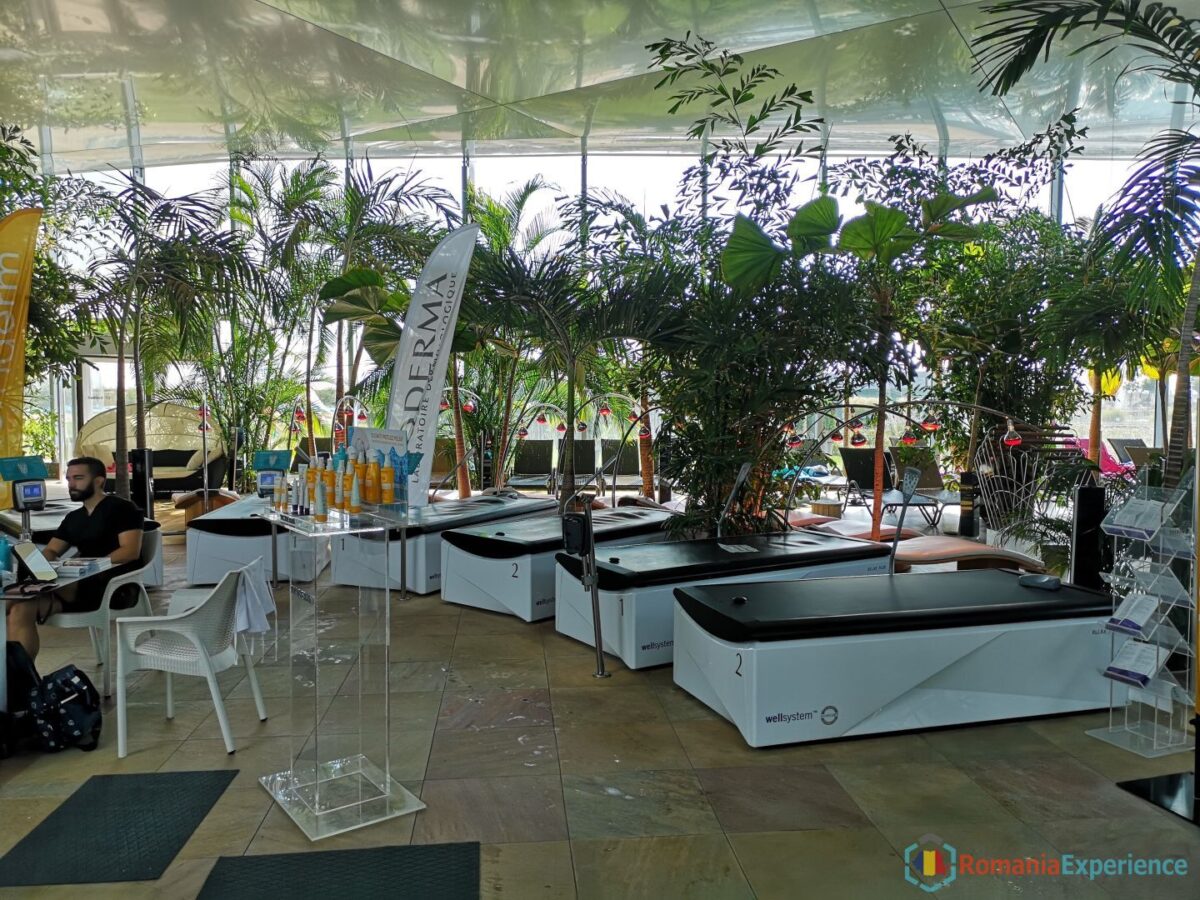 Therme: The Palm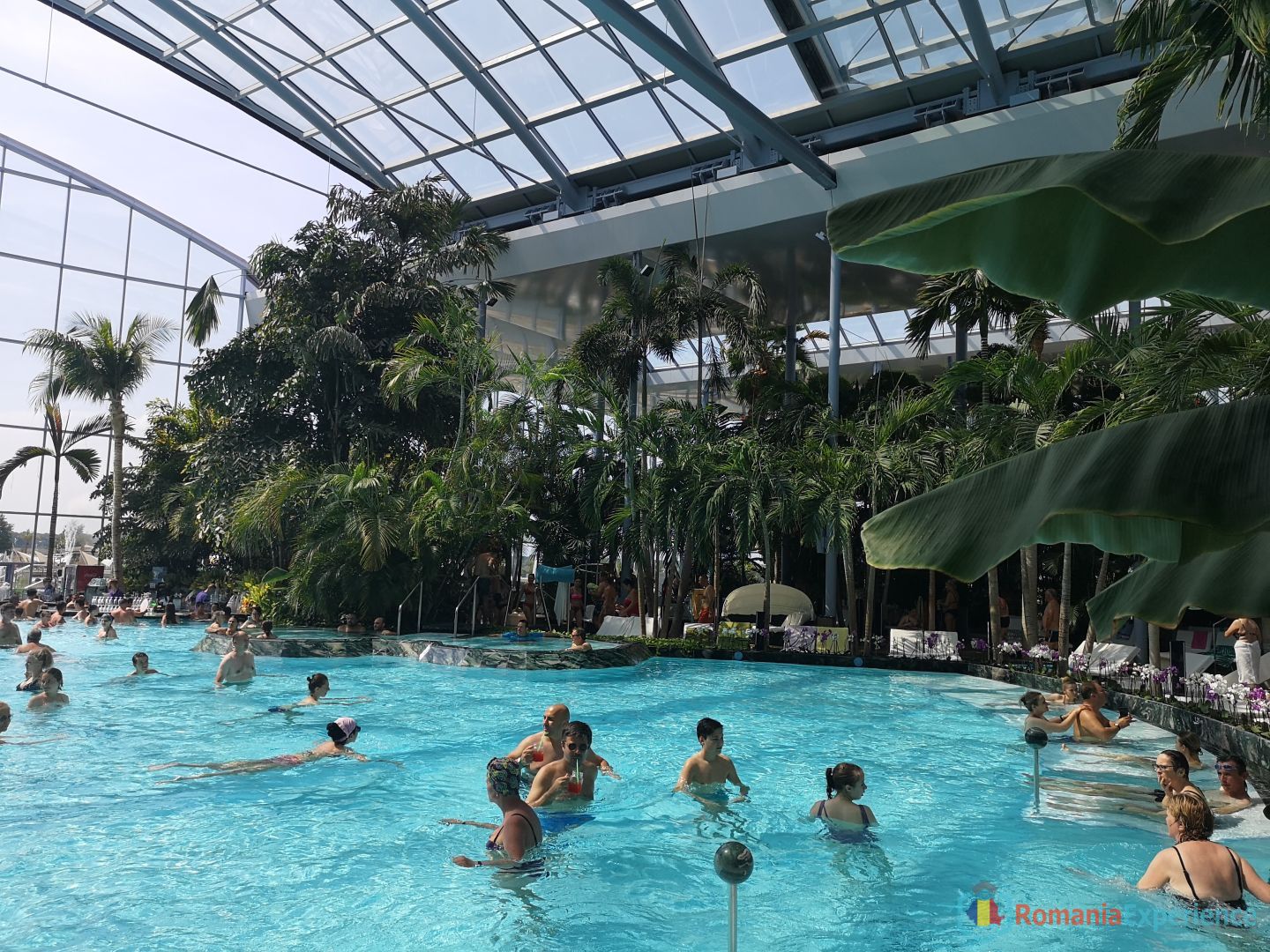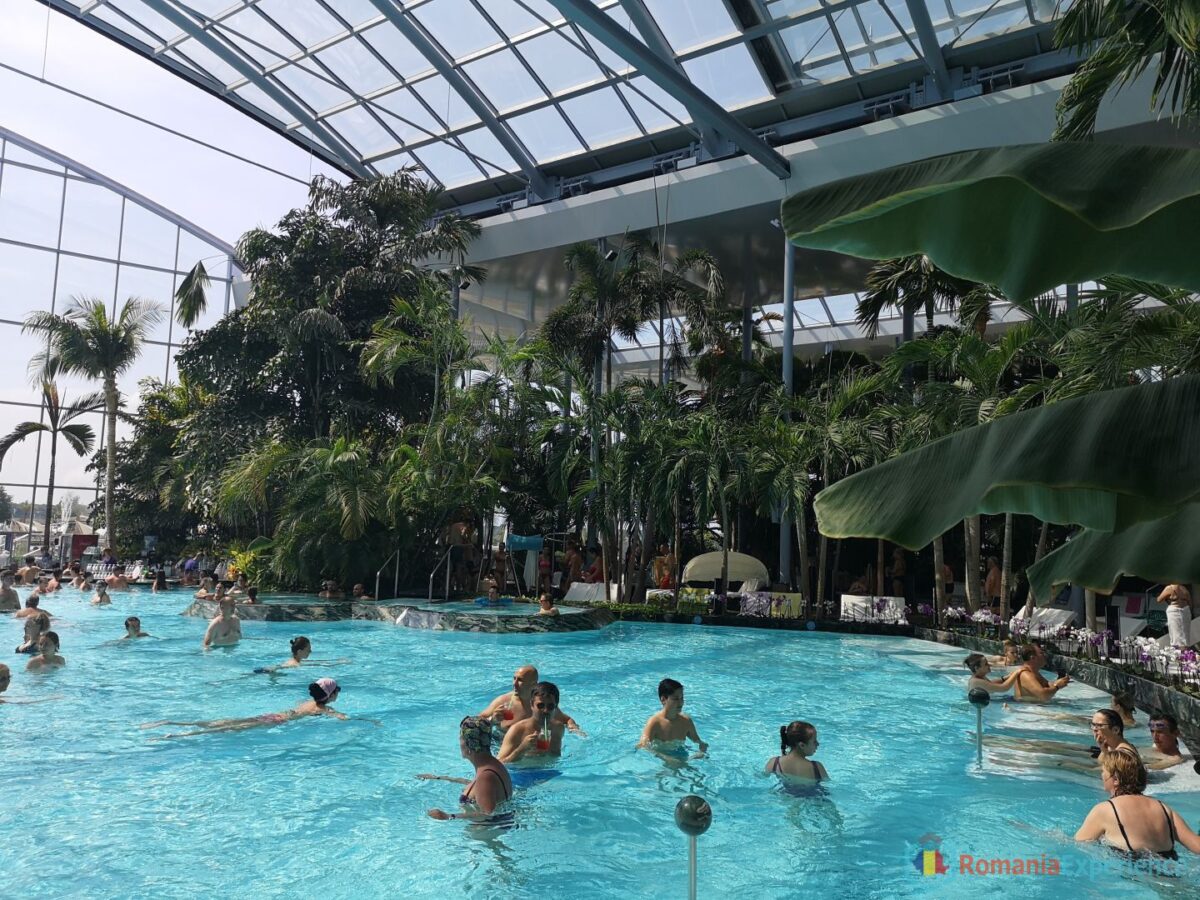 If you get this ticket, you get access to the adults-only area of Therme, which gives you some extra goodies like more pools (both outdoor and indoor), additional outdoors areas, restaurants, therapies and more mineral water pools.
Note: It's not really adults only, but you have to be over 14 to be allowed to buy a ticket here and enter the area.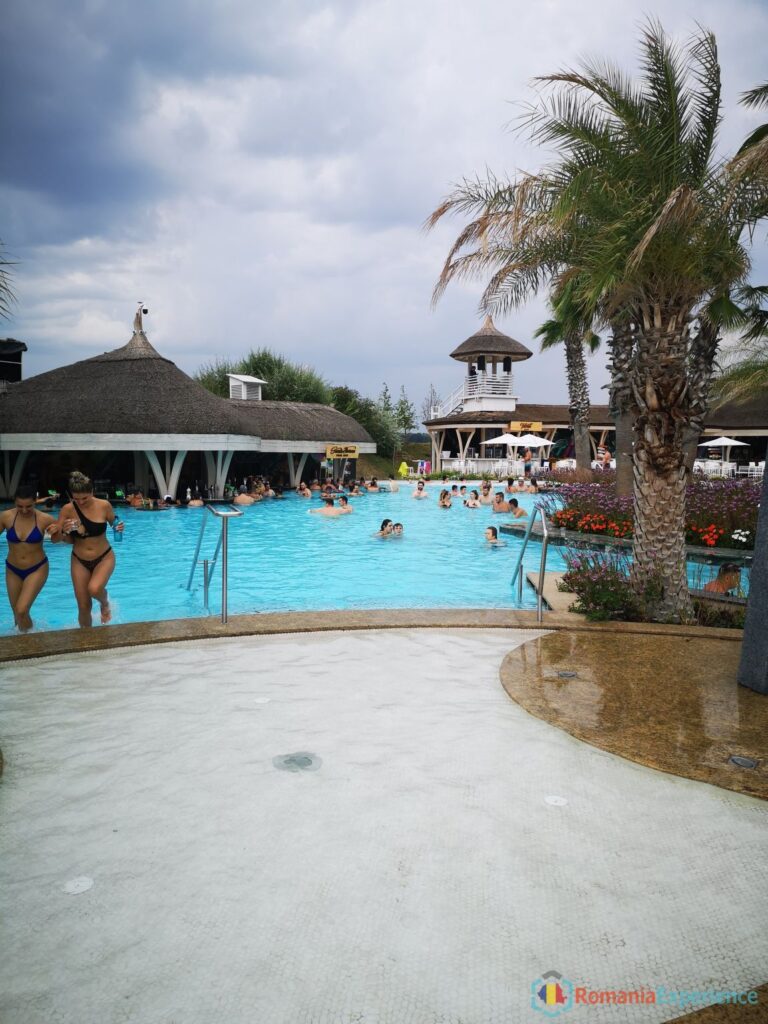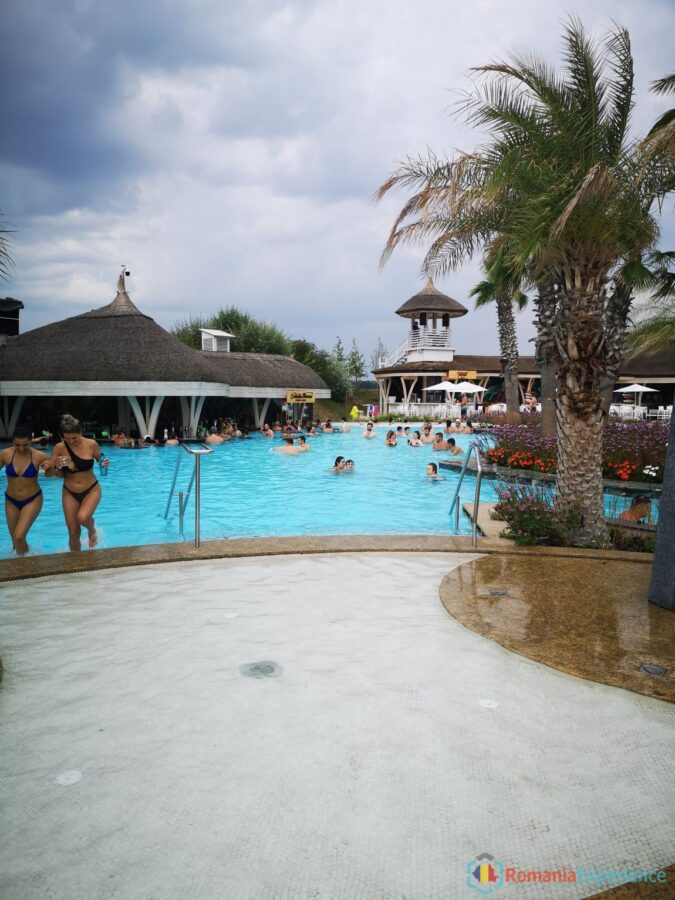 But the most important thing is that this area is more relaxing. Without the noise from kids, with relaxing music in the background and without any water slides, this is where you can definitely relax and recharge.
I definitely recommend this to those visiting without children. The slides are just a couple of minutes away anyway, and the serenity of the place (as well as the fact that it is way less crowded) make it a nice bonus.
Since we traveled with our son, we only visited the area briefly, but I would absolutely choose this if I were to visit without children.
Therme: Elysium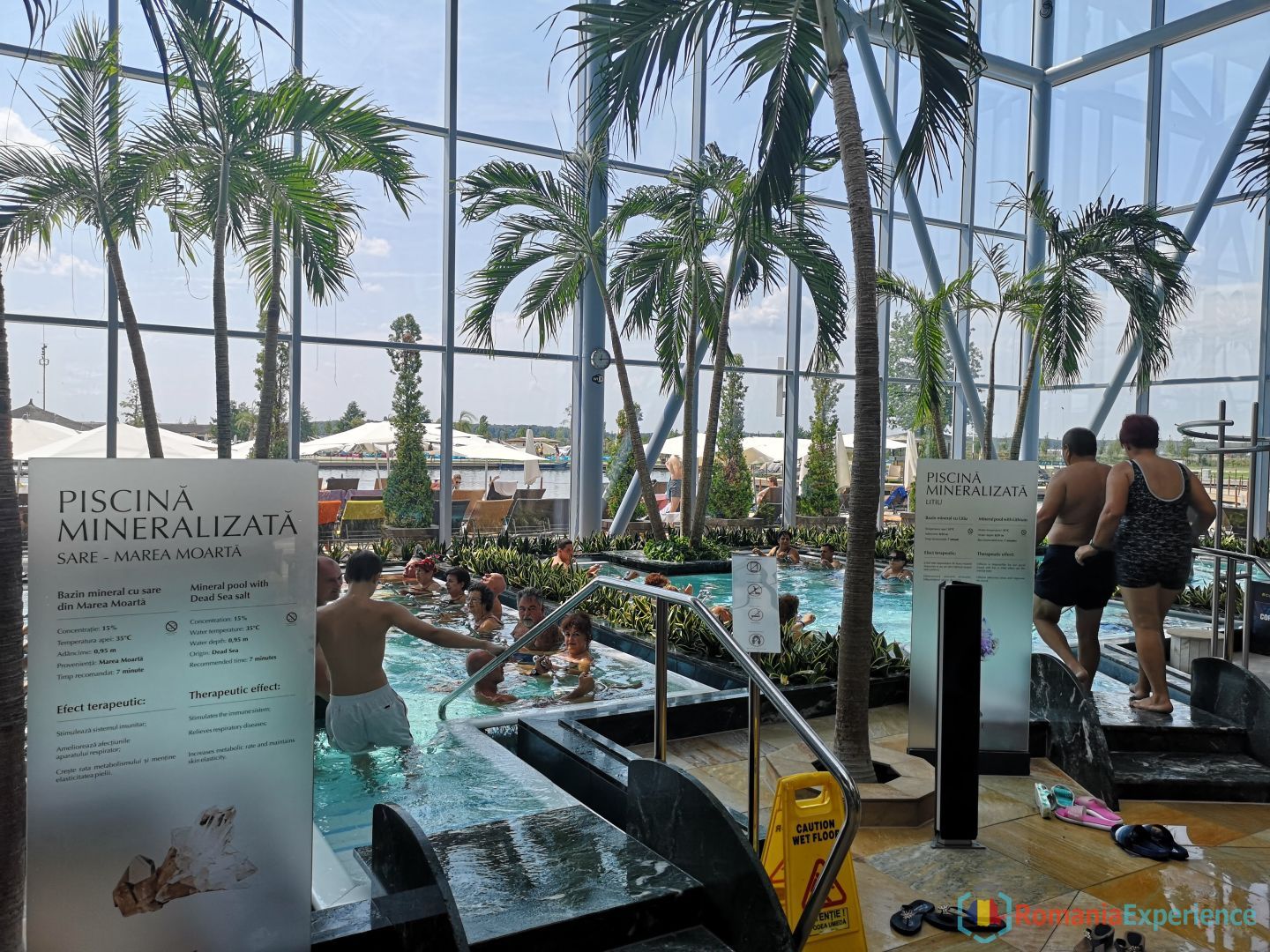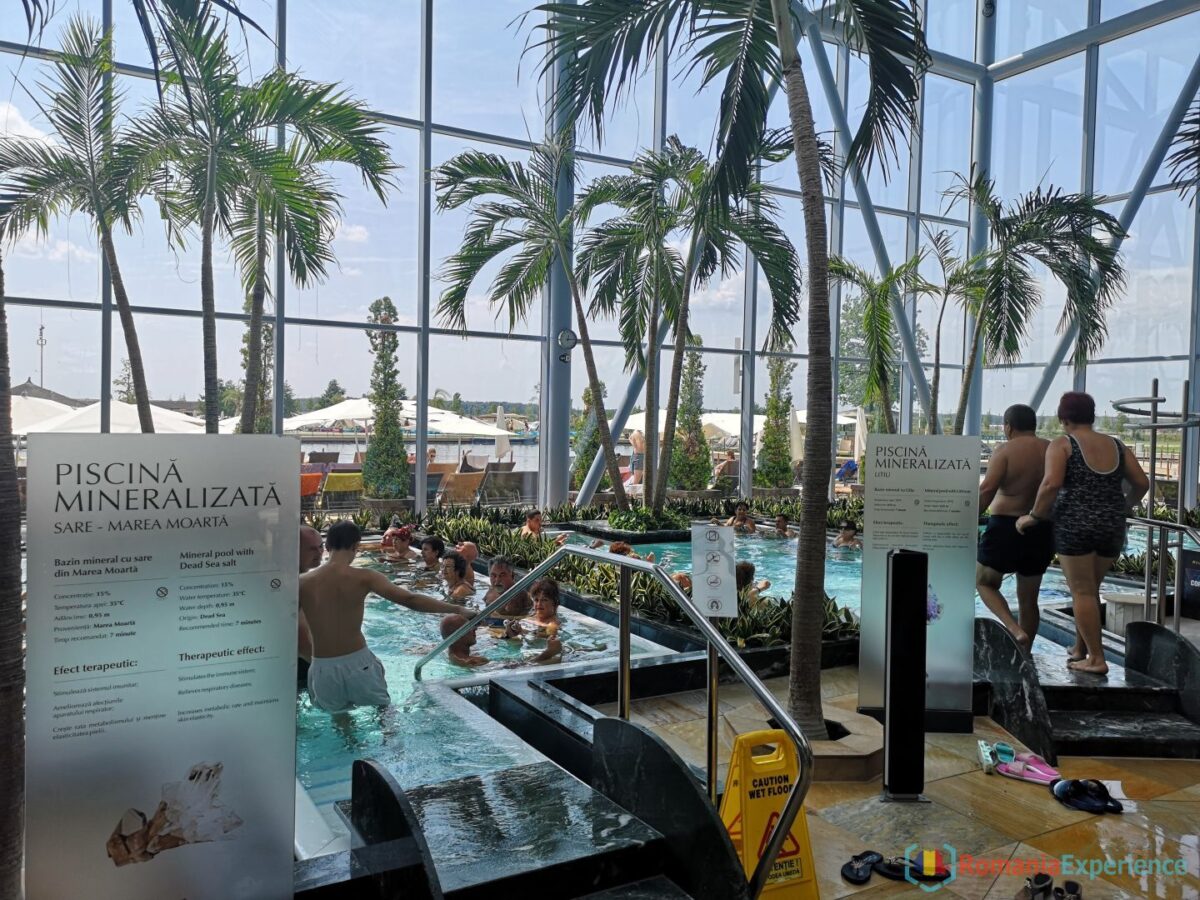 This gives you access to the entire area and is, in my opinion, overkill for most people.
However, if you're looking for the ultimate Therme experience, with the best relaxation options, this is the one you should choose.
Elysium access gives you extra access to extra treatment and massage rooms, as well as an additional lounge and a restaurant with nice views.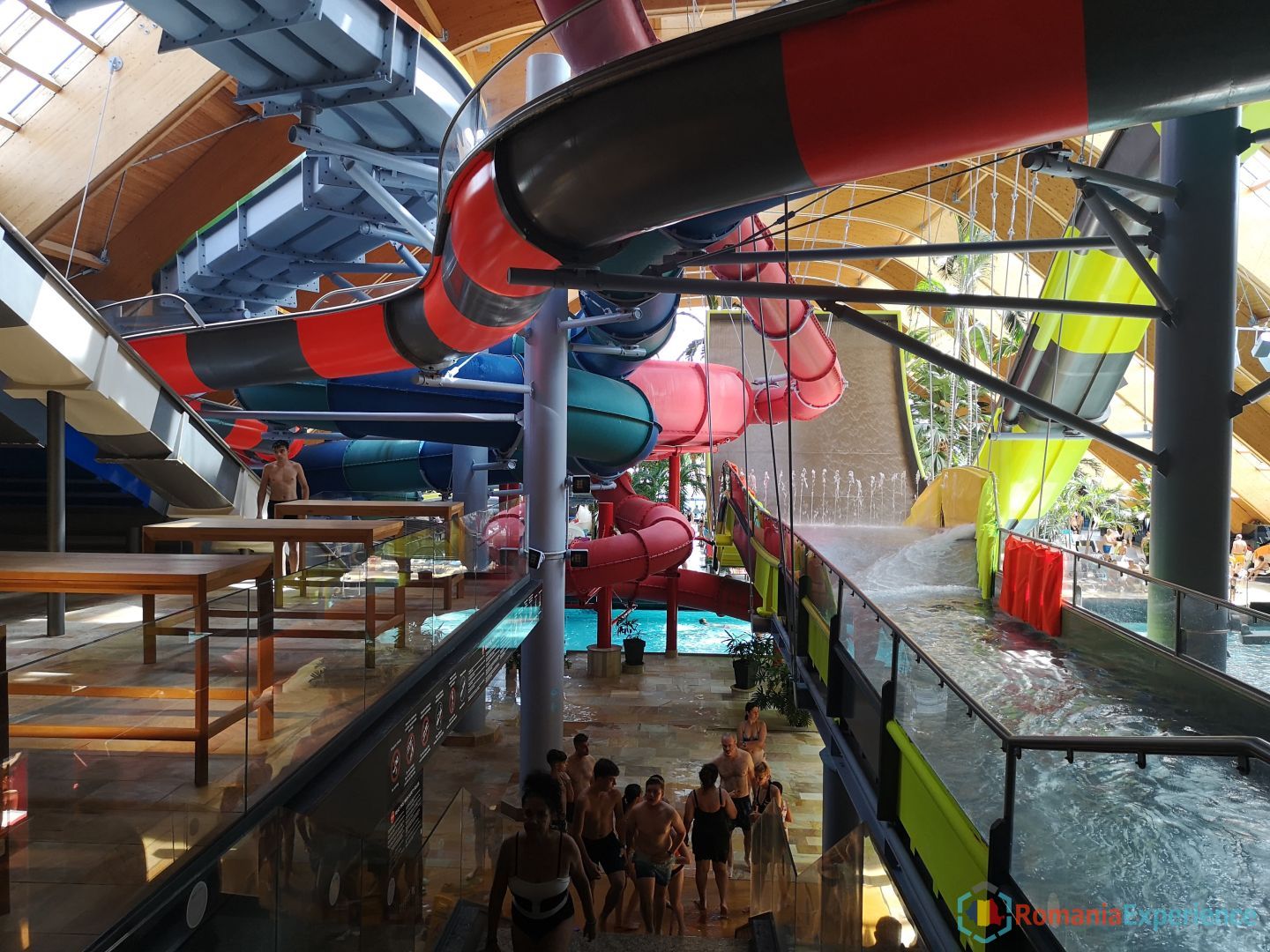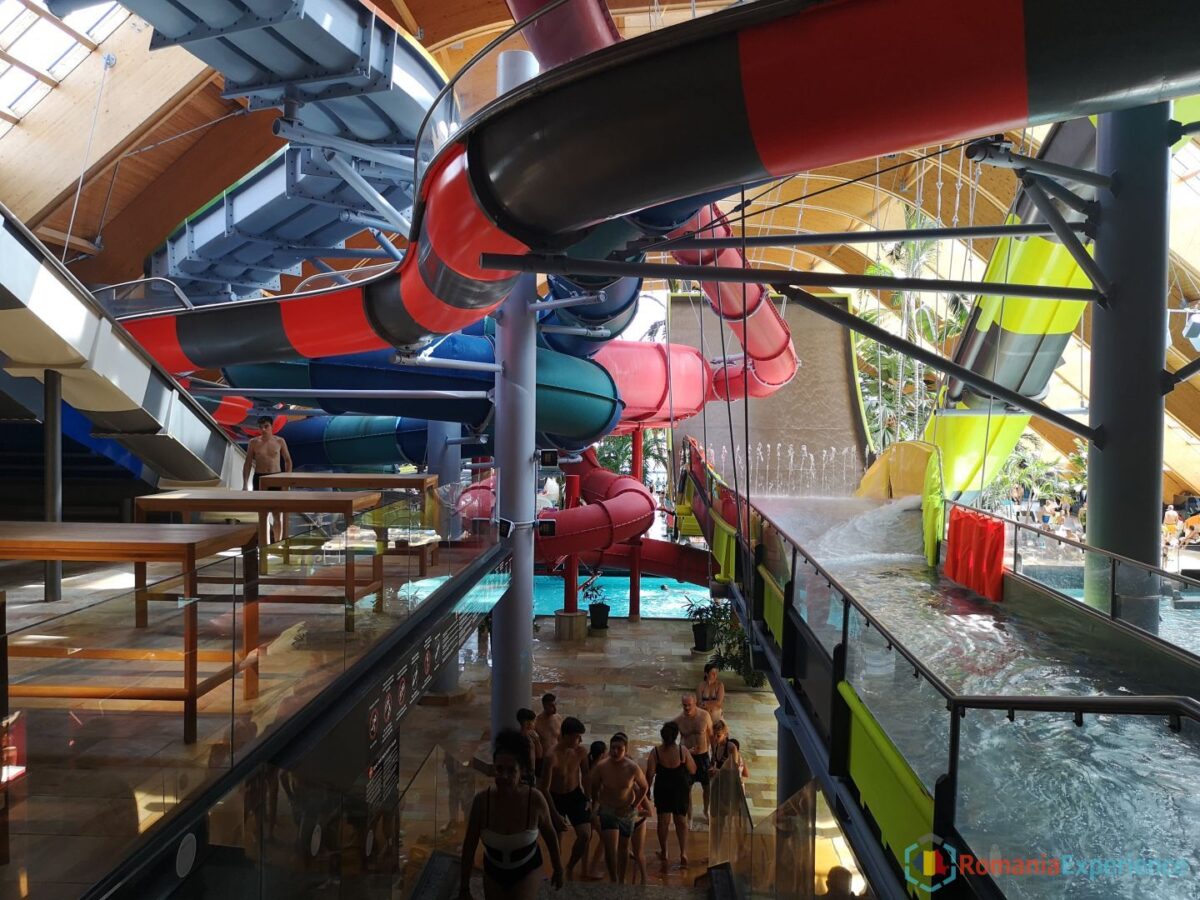 I have to admit that, even though we bought a ticket with Elysium access, we didn't really visit anything there and I am not 100% sure that the massage therapies are free of charge or cost extra. We simply didn't have time for this (unfortunately).
So, all in all, I recommend most people to choose the Galaxy package at Therme if visiting with kids. The Palm is a better choice for adults who want to relax more, but traveling without kids, as they are not allowed in this area.
Book your skip the line ticket to Therme The Palm (with transfer to and from the place).
The Food at Therme Buchrest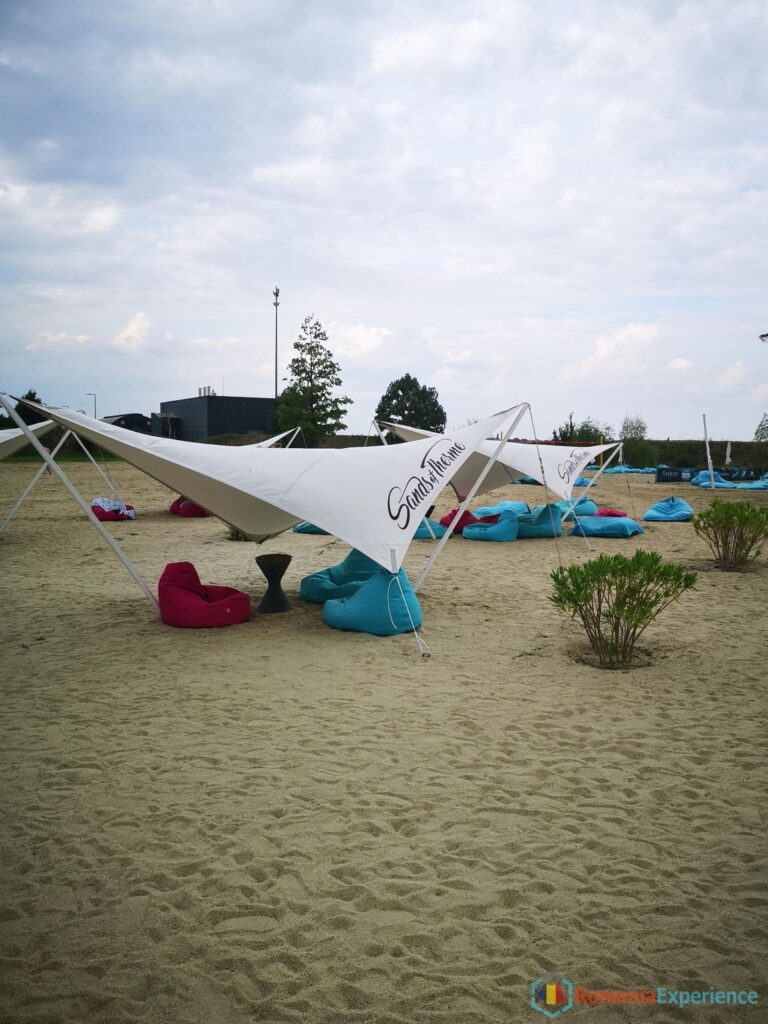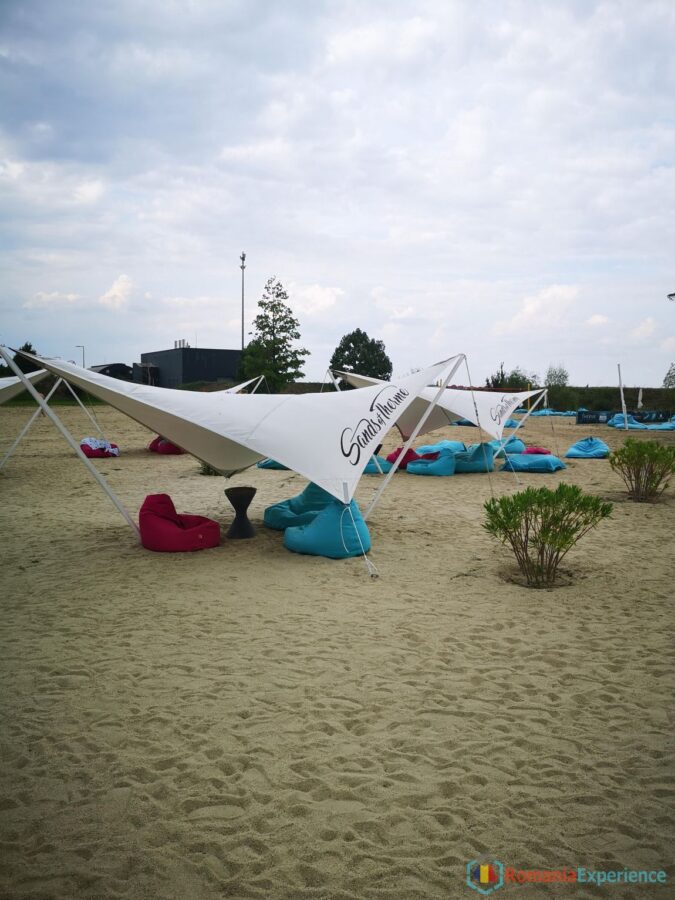 While I surprisingly forgot to take any photos of the amazing food served at Therme (or the restaurants themselves), I feel that I have to write just a bit about it.
That is because Therme offers amazing food. Unlike what you'd normally expect from a waterpark (bland, overpriced, fast-food type offers), Therme has a few restaurants where you get food cooked by actual chefs.
As a result, the food looks good, tastes amazing and is on par (if not above) to what you'd expect to get from a regular – or even facy-er-ish (yup, allow me to use this word) restaurant in the city.
Each area offers access to one extra restaurant, but they all serve basically the same food (at least they did so when I visited). Soups, traditional Romanian food, international cuisine and amazing deserts: all of these are available at Therme.
You also have a few bars and cafes offering all sorts of drinks, cocktails and such. I really enjoyed spending 30 minutes at the pool bar, sipping up a mocktail and dreaming that I'm actually in Bali.
How to Get to Therme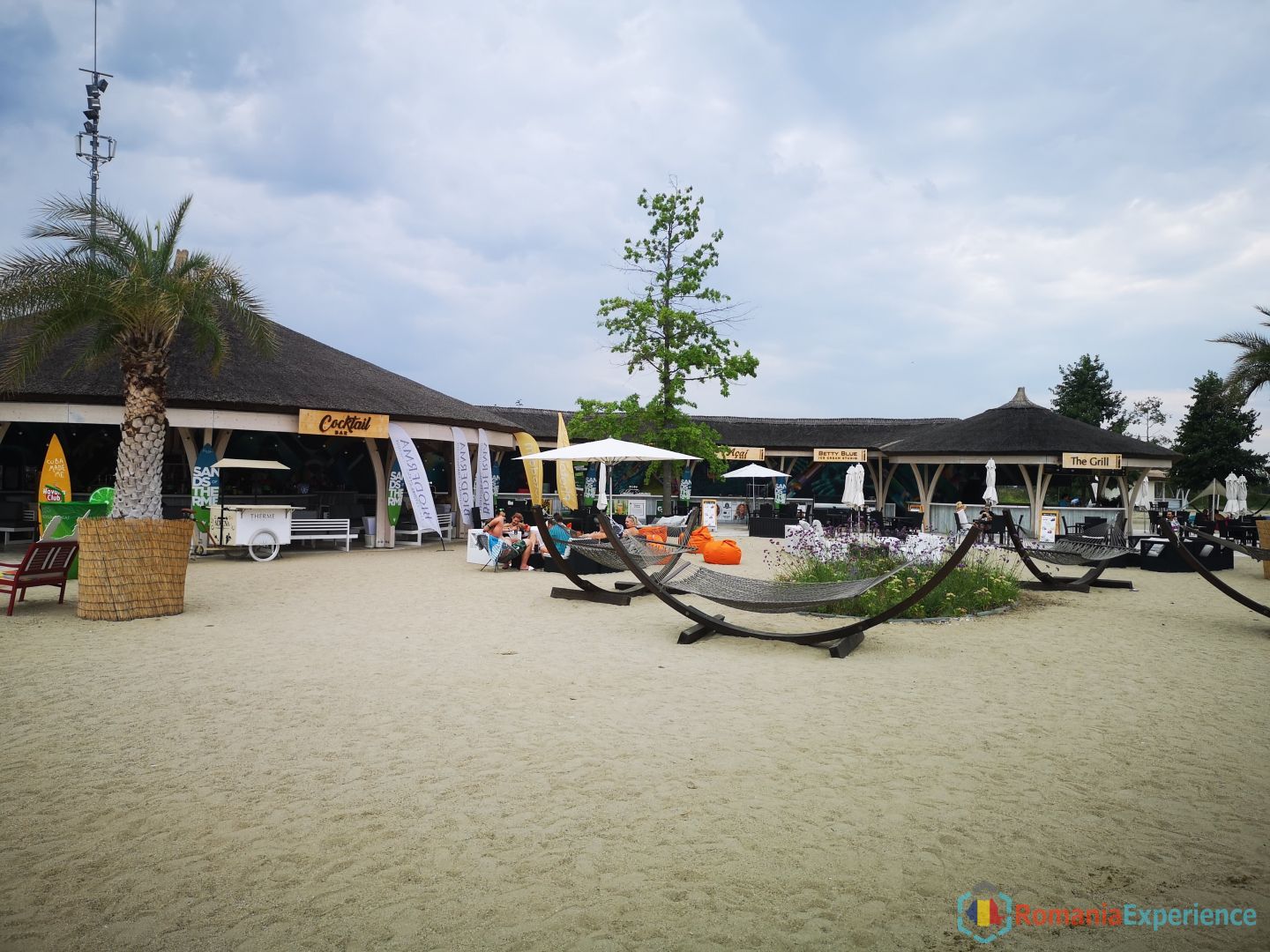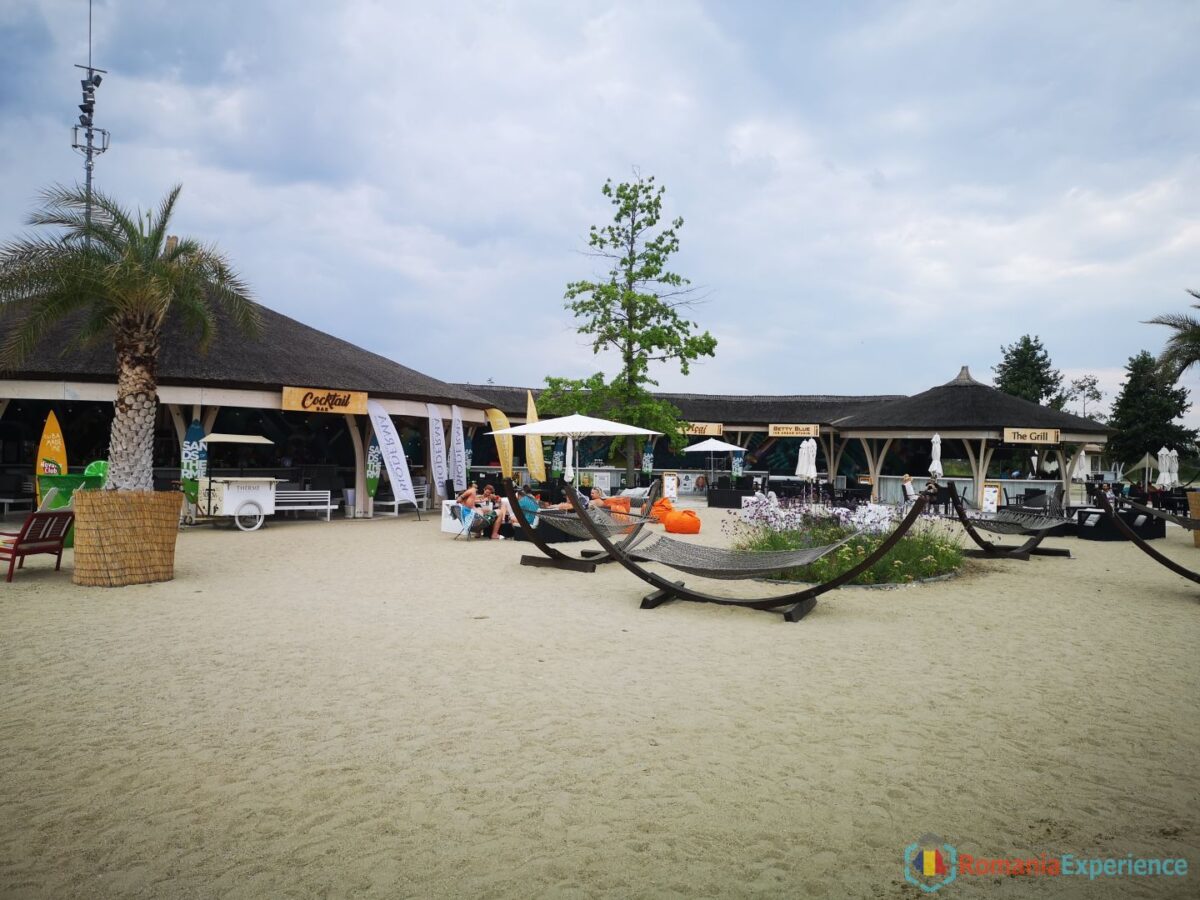 One of the biggest downsides of Therme is that it's a bit outside of Bucharest, so you will need to get there by car or using the city's public transport.
Being located a bit above Otopeni (where the airport is), expect to spend 30-60 minutes getting there, depending on where you depart from.
If you leave from the city center, expect to spend around 30 minutes in a taxi / Uber.
If you use the public transport, line 442 is the only one getting to Therme. You can check out its stations and schedule here.
When it comes to getting to Therme, if you don't plan to drive yourself there (I don't recommend that – there's plenty of amazing cocktails and drinks to enjoy there), taking a taxi / Uber is the best option in my opinion.
Or you can book a ticket with transfer included from and to your location, and not worry about this.
Therme Bucharest: Tickets Info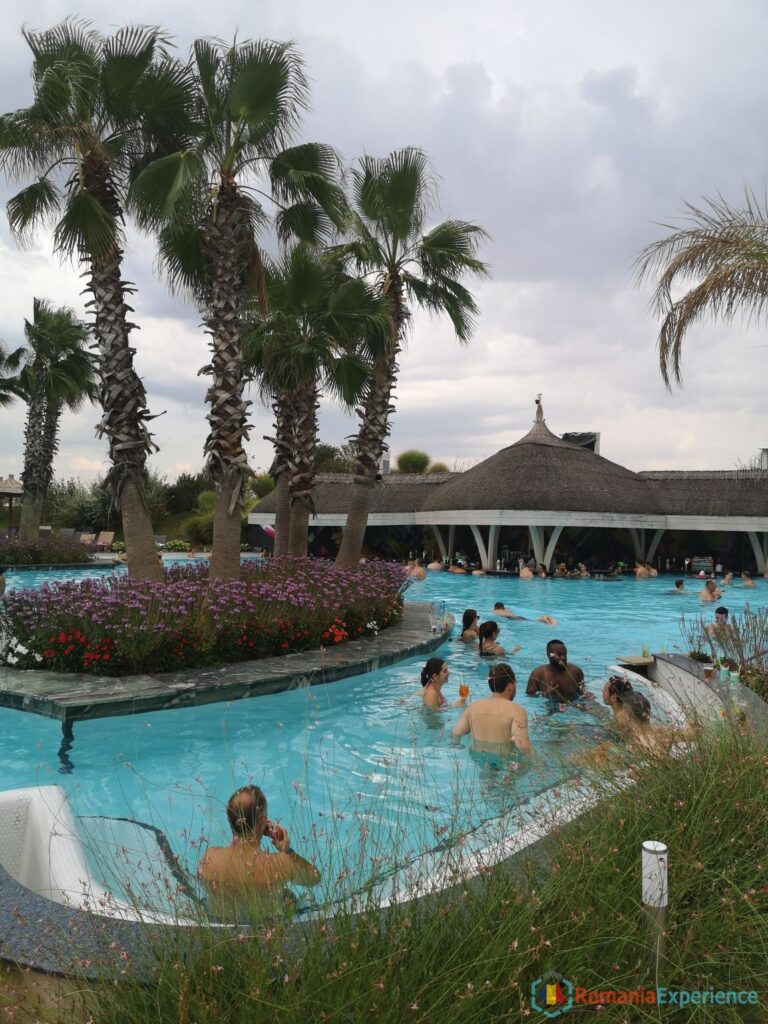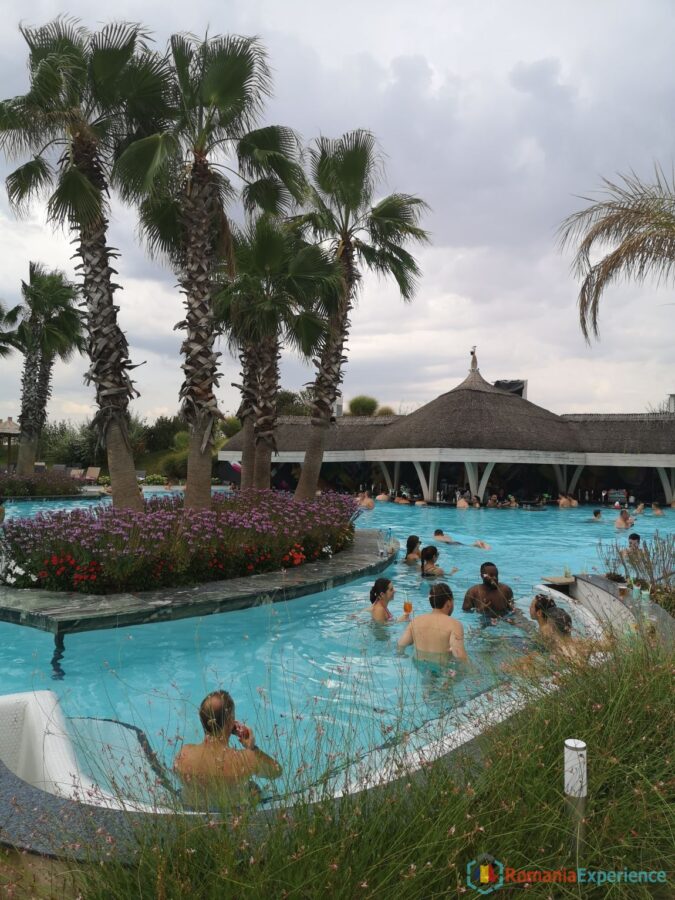 There are plenty of options when it comes to getting your ticket to Therme in Bucharest – you can check all the options on the attraction's official website. But I will cover the most important options below:
Note (prices vary based on season, so take the ones below as examples only):
Galaxy full day access: ~20 Eur for 1 adult
The Palm Full day access: ~28 Eur/adult
Elysium full day: ~33 Eur/adult
Kids under 3 can visit for free. There are also various discounts for kids, seniors or students, as well as family passes, yearly passes and so on.
Final words: Therme, Bucharest is AMAZING!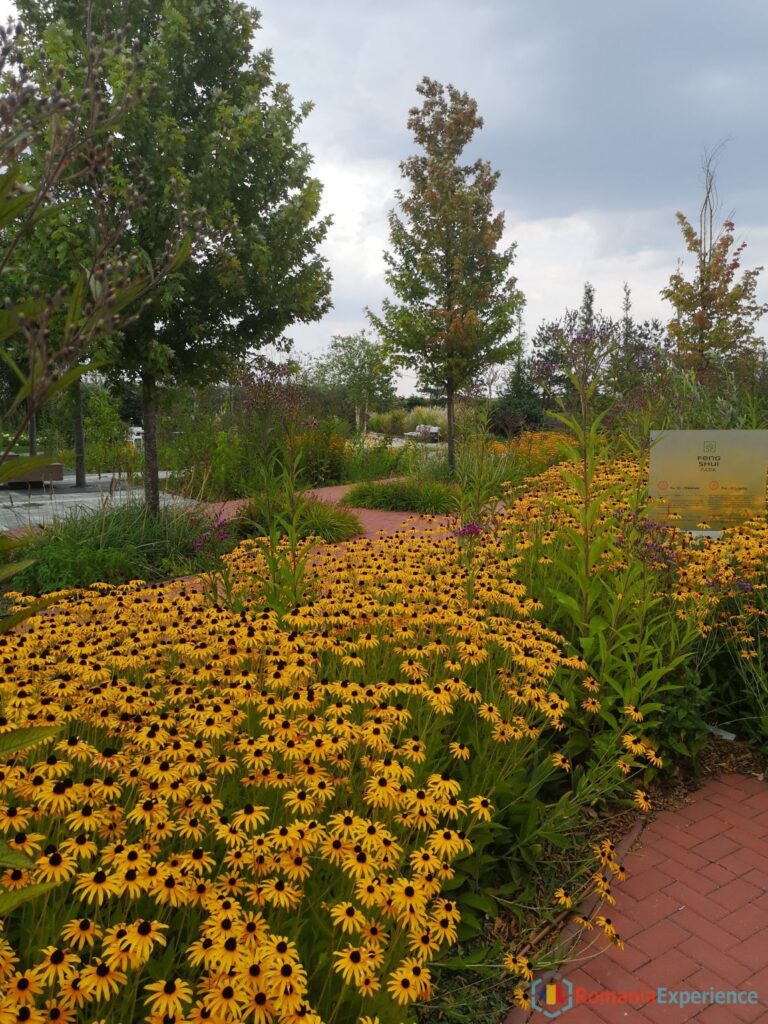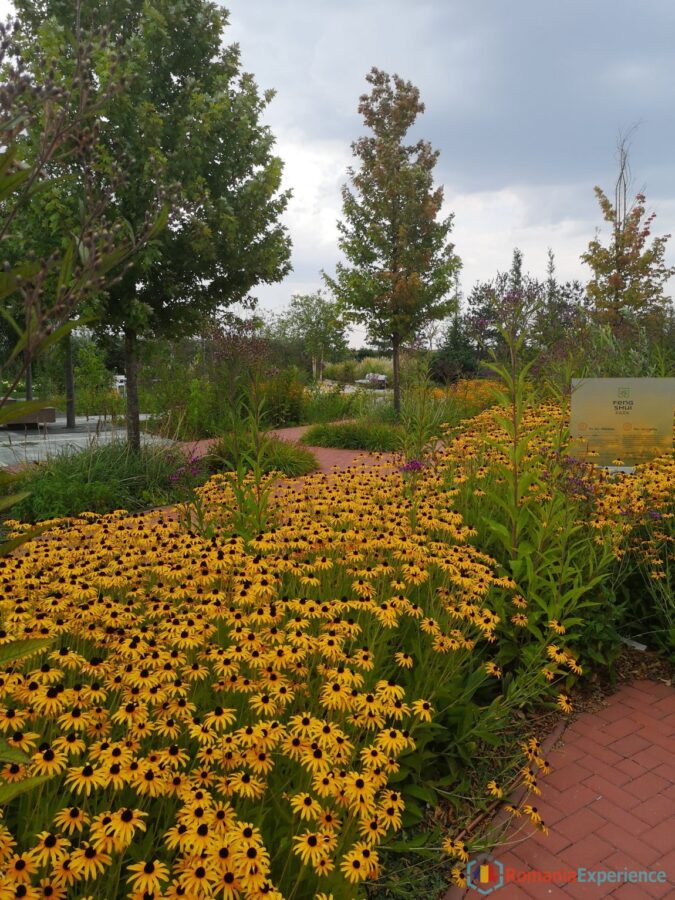 With plenty of heated pools, an amazing design, great food and amazing service, Therme Bucharest was a pleasantly surprising experience for me when I visited in late August.
I wholeheartedly recommend it to anybody interested in visiting it, and I definitely hope to be able to visit again.
HINT: When we visited, we received, upon departure, a coupon, giving us basically a 2-for-1 ticket for a future visit. So definitely worth coming back!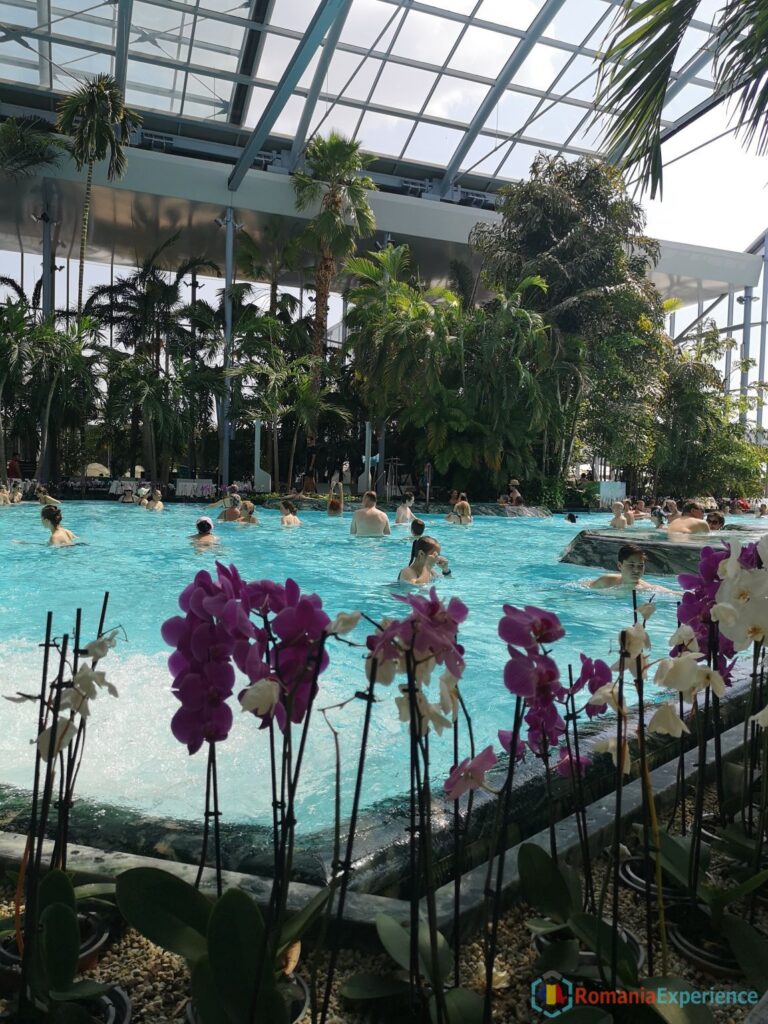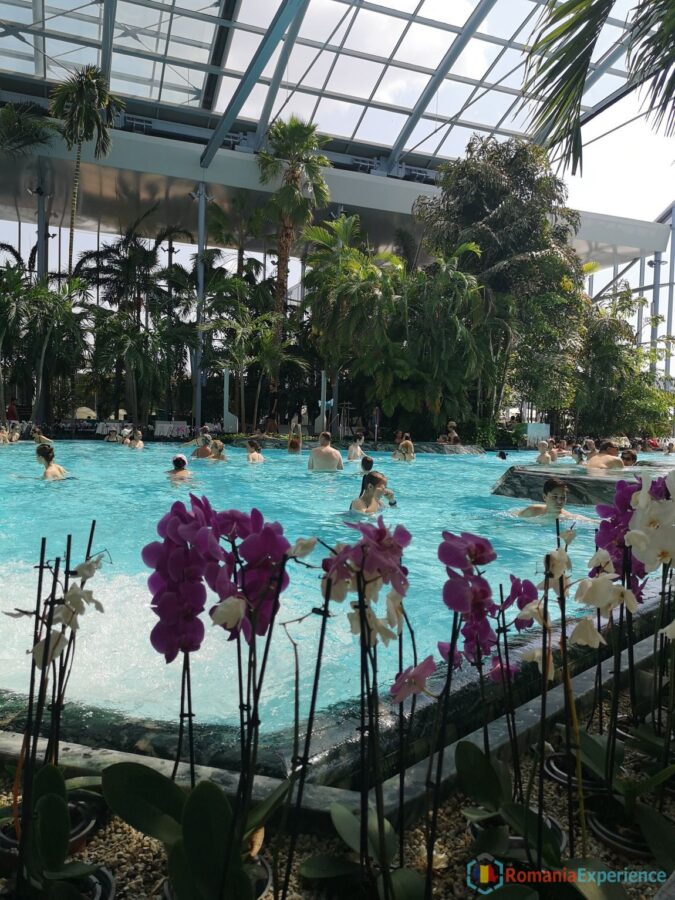 In total, we spent around 55 Euros/person (with the tickets included), but we did get plenty of drinks, coffee, one main meal and dessert. This amount also includes the Uber fare (which was around 30 Euros to and from, for the three of us).
I'm not sure if I would consider this expensive or not, because we had a great deal of fun and came back happy and relaxed. This is priceless, in my opinion.
If you still have questions about Therme, don't hesitate to let me know in the comments section below and I will happily answer them.