Since December 21st, 2021, you can get a digital nomad visa in Romania, one that allows you to easily spend 12 months in the country without having to worry about the otherwise difficult process of getting a residence permit in the country.
In today's article, I am planning to share all the things that you need to know about the Romanian Digital Nomad visa, after thoroughly reading the law that was just passed. You'll learn how to get it, what are the requirements for it, as well as my own opinion about the visa.
Let's start with a quick summary if you're not really into reading all the details!
The digital nomad visa in Romania allows people to spend 12 months in the country without the need of getting an additional permit or a different visa. The person needs to be self employed (or work remotely) and earn three times the average salary in the country per month (an average of the previous six months is used).
With the average salary in Romania currently at around 1,100 Euros, this means that you need earnings of 3,300 Euros per month for the past three months before applying.
So this would be the short summary of the DN visa here. A bit on the upper side in terms of required monthly income (especially since the cost of living in Romania is so low), but still more affordable than in other countries. And a lot easier to get than other types of long-stay visas.
Romanian Digital Nomad Visa: Requirements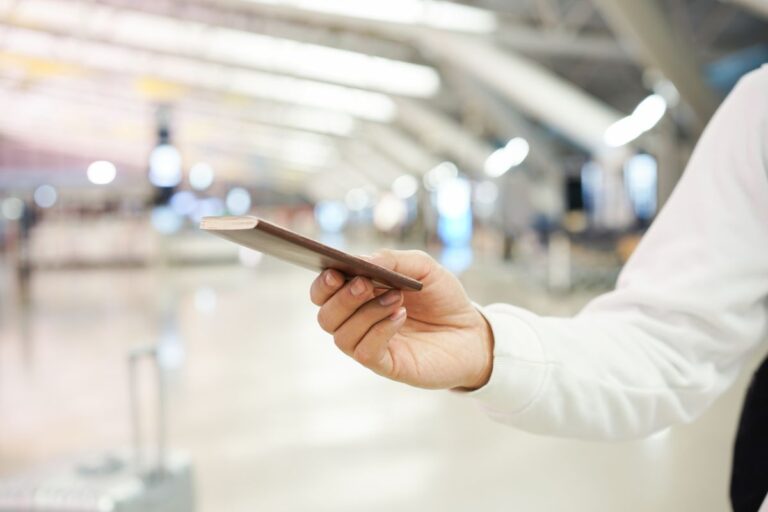 Fortunately, the process is pretty straightforward and relatively easy as long as you meet the only two requirements for being eligible for this visa:
Be self-employed or work remotely for a company not registered in Romania
Have average earnings 3x the gross monthly average salary in Romania
Have a clean criminal record and a place to stay in the country
As explained above, this means that you should currently earn around 3,300 Euros per month (average of the past six months) in order to meet the income requirements.
Make sure to check out the average salary in Romania and see if the numbers increase (probably not during 2022).
Once these two important requirements are met, you can apply for the visa online (using the official Ministry of Foreign Affairs form). At the moment, no information about the cost of the visa is available, but based on the prices of other visas, it probably is minimal.
Documents needed for getting the visa
Once you meet the requirements, you need to have the following documents on hand in order to get the Romanian Digital Nomad Visa (some of which need to be translated and authenticated in Romanian language):
proof of self employment (or proof that you work for a company registered outside Romania)
proof of earnings for the past six months
medical insurance valid in Romania, for the duration of your stay
rental agreement (or any other proof that you have a place to live in during your stay)
criminal record
proof that you have a ticket to enter the country (or driving license and car details in case you plan to drive here).
a letter of intention, detailing the purpose of travel in Romania, as well as the activities they plan to perform in the country.
The authorities can ask for additional documents if they consider it necessary (usually, they won't).
For now, it appears that no extra tax will be taken on your earnings (but you are still supposed to pay tax in your country of residency). In other words, this is a long stay visa and not a residency permit (which would require you to pay taxes also).
I personally recommend contacting the embassy first or being in Romania before applying for the visa, in order to get all the requirements sorted out. Of course, if you need a visa to enter the country, it's easier to get the DN visa first.
Is the Romanian Digital Nomad Visa worth it? (My personal opinion)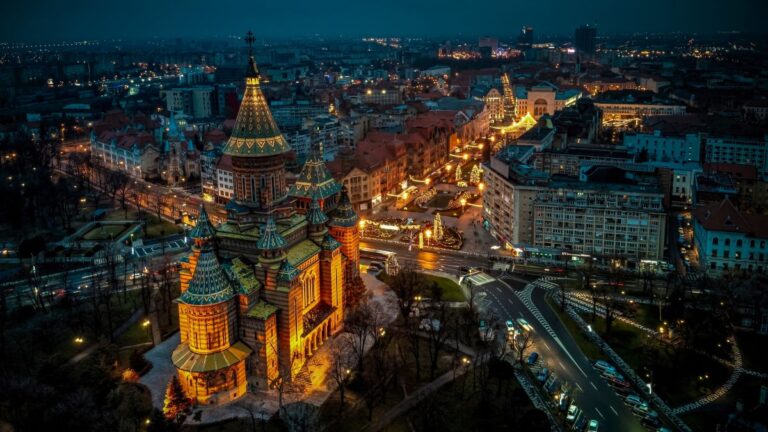 For those who want to live in Romania (or just prefer a lower cost of living country as their home base while they work remotely), this visa is really useful. It gives you 12 months to spend in the country (as opposed to a maximum of 3 otherwise) and it is easier to get.
I do consider the monetary requirements a bit on the upper side. Having in mind that Romanians manage to make ends meet for as low as 500 Euros per month and foreigners can live a decent life on 1,000 Euros per month, 3,300 is a bit much.
However, for those who are already earning this amount of money each month, they will see that it's a lot easier to increase their savings rate if they choose to move here.
A person can live a really good life on 1,500 Euros per month (some local travel included here!) so you'd save a lot of money for the future. Or spend it all and live like a King or Queen. Either way, the low cost of living is really making this type of visa a really good deal.
Romania is beautiful, safe and locals are extremely friendly towards foreigners, so you will feel great here. Don't forget to check out the best cities to live in before deciding where to go. There's a lot more to this country than the largest city you always hear about!
On the other hand, I have to be honest and recommend you an alternative: Croatia offers a digital nomad visa as well, and their monetary requirements are much lower, at around 2,500 Euros per month. It's good to have options!
Can you renew the Romanian DN visa?
Yes, the digital nomad visa can be renewed. You can get an additional 12 months to spend in the country as long as you still meet the initial requirements.
Can you travel in the EU / Schengen Area if you have a Romanian Digital Nomad visa?
No, this visa only gives you a right to live in Romania. If you normally need a visa to visit another country (be it in the EU or Schengen Area), the Romanian Digital Nomad visa won't be enough – you will still need to get the required visa to travel.
Since Romania is not in the Schengen Area, there are border controls when passing to its neighboring countries, so it will be impossible to wing it.
Better alternative for EU citizens
The digital nomad visa is great for those who already need a visa to visit or live in the country. However, for EU citizens who want to live in Romania for longer periods of time, it's too much of a hassle to get it.
EU citizens can easily apply for a long term visa for Romania, with laughable income requirements (some 500 Euros per month) and the entire process is much faster, usually solved with a simple trip to the immigration office in the city you want to spend your time in.
Conclusion
I am really happy to see that Romania is moving in the right direction and offers such a visa that makes it easier for people who earn a living online to spend up to 12 months here without too many headaches.
Next, I really look forward to the country introducing a Retiree Visa of sorts – this would also be very successful in my opinion. But until then, despite the relatively high requirements for getting the visa, having this option is definitely amazing.
Let me know what you think about the Romanian Digital Nomad Visa and don't hesitate to ask any questions you might have about it!