Apart from the cost of living – which is mostly the same all over Romania – there are a few other important factors that influence the decision of choosing a city over another.
If you're planning to make Romania your home, then you should definitely do a bit of research and choose a top city in terms of safety, air quality and more important factors.
Back in 2017, a Romanian website called Storia conducted a study with the intention to rank the major cities in Romania based on a multitude of factors that affect quality of life, including safety, pollution levels, healthcare options, cleanliness and entertainment, among others.
Later on, in 2020, PressOne went for a new survey trying to find which are the best cities to live in Romania.
As you will see, the results of the two studies will vary a lot – proving one of two things:
Either most cities in Romania are pretty much the same (which is partially true, at least when it comes to safety and quality of living)
Subjectivity matters a lot and people living in a city will generally hold it in high regards.
I personally believe that a mixture of two makes it impossible to choose a clear winner when it comes to the best city to live in Romania. The results have some common grounds, though, making some cities stand out.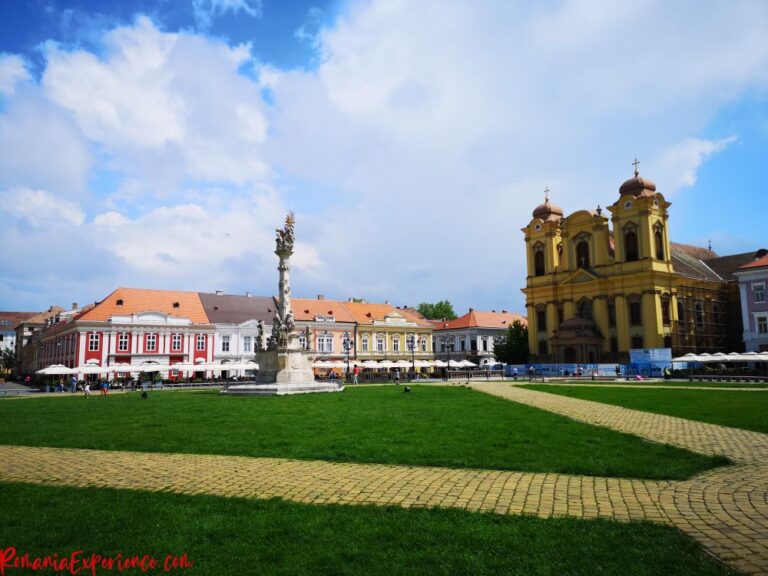 Before we start looking at the best cities in Romania, it's worth saying that these studies are based on the opinion of people living in the said cities. And although most of the ones taking part surely tried to be as honest as possible, we should have two important things in mind:
First and most important is the fact that when you know that your city is competing in a "best city in Romania" kind of event, you tend to forgive and forget more than you would otherwise.
Second, many of the people in this study have probably seen just a small number of the other cities in the country so they don't really know what they're up against.
Sure, the general impression matters and as long as people are happy where they are it's all good and a better indicator of the quality of life there than nothing else, but it might still not be completely accurate.
For example, in Storia's study, the city that I live in – Drobeta Turnu Severin – ranks 10th in Romania under the "Recreation" category above major cities like Timisoara or Craiova where you have many, many more options in the area.
Even more, in the "shops and restaurants" category, the city is ranked as number 5 in Romania, better than Bucharest, Brasov, Cluj Napoca and… well… most other cities in the country.
And no, that's definitely not the case in a city with just a handful of restaurants available and shops that are so well stocked that we always go to Bucharest to shop for clothes (and most of our friends do the same or travel to Timisoara or Craiova instead).
In conclusion, each of these lists of the best cities to live in Romania should be taken with a pinch of salt. I personally consider that the more recent one – the one by PressOne is closer to reality.
But we'll start with the 2017 study. You can check out the entire list here and sort it based on the category you're most interested in.
I personally used the average numbers for the cities listed below, from the best to the worst: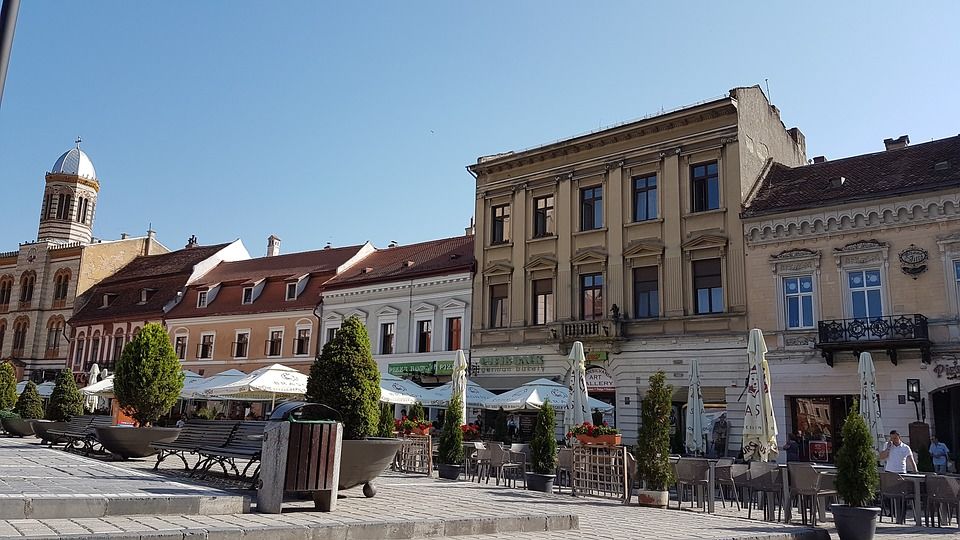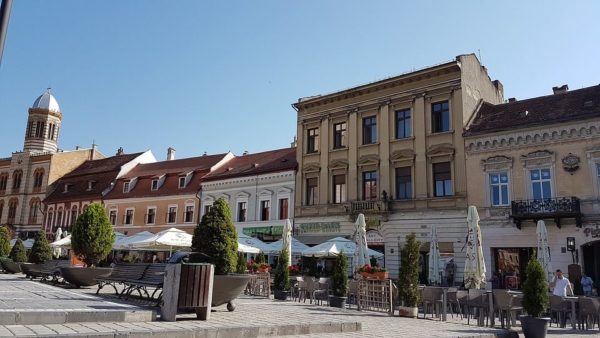 1. Brasov
2. Oradea
3. Cluj Napoca
4. Sibiu
5. Pitesti
6. Ramnicu Valcea
7. Miercurea Ciuc
8. Slobozia
9. Timisoara
10. Targu Mures
11. Sfantu Gheorge
12. Craiova
13. Alba Iulia
14. Targu Jiu
15. Deva
16. Baia Mare
17. Bucuresti
18. Drobeta Turnu Severin
19. Piatra Neamt
20. Slatina
And the list goes on all the way to 41 – you can check out the article I linked to above if you want to see them all. The bottom five cities that you can choose to live in Romania are, according to the study:
37. Resita
38. Calarasi
39. Braila
40. Focsani
41. Alexandria
The 2020 Survey about the best cities in Romania
The second study also used various elements in their rankings (safety, traffic, cleanliness of the city, quality of life, cost of living and so on). As I said, I consider it more accurate – and you can check their nice photos and the entire study here.
But the results only show us the top 10 cities in the country, which are:
10. Timisoara
9. Craiova
8. Iasi
7. Baia Mare
6. Brasov
5. Cluj Napoca
4. Alba Iulia
3. Targoviste
2. Sibiu
1. Oradea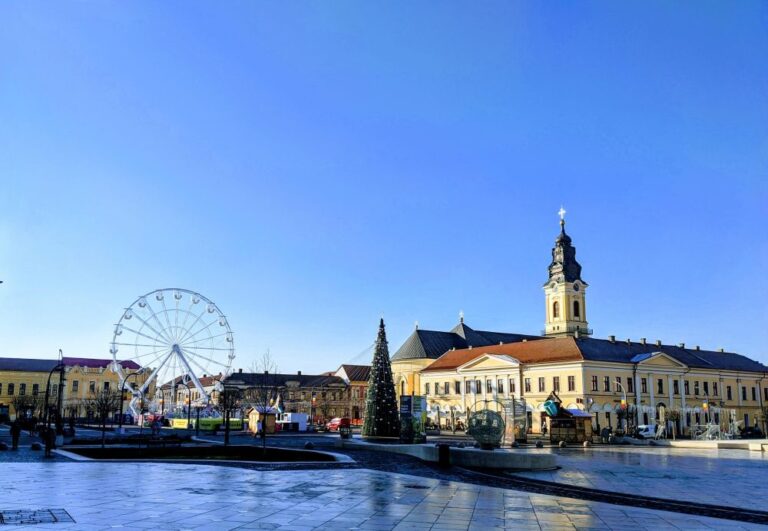 As you can see, these are different results, although some names rank well in both cases: Oradea (the city I always recommend first), but also Sibiu, Cluj Napoca or Brasov.
Suprisingly (or not) Bucharest is not in the top 10 of any of these surveys, which says a lot about Romania's capital.
My thoughts about these lists
Are these really the best and worst cities to live in Romania? I have to admit that I haven't visited them all, while some I visited for just a few hours, so I can't really say that I can talk based entirely on what I saw with my own eyes.
But I know a thing or two based on news reports, stories, internet and so on, so I probably have a more educated opinion that people who have never visited the country.
And, despite the strange results that some cities get in some of the listed categories, I can say that it all ends up pretty accurately when you draw the line and look at the averages.
The cities that rank high on both lists are definitely great choices for most people and except for Targoviste placing 3rd in the second survey, I tend to consider the one made in 2020 a bit more accurate.
It's even easier to paint a picture of the best places to live in by looking at the geographical areas: by tradition, the Western and North-Western areas are considered better choices than others and apart from Arad and Satu Mare which are not doing that well in the charts, all the major cities in that area are in the top 20, most of them in the top 10.
We then have Transylvania which is even more charming to people coming from abroad due to the natural beauty (no surprise here that Brasov ranks so well), while the poor regions: Moldova, Oltenia and Dobrogea generally fight for the bottom spots.
What about Bucharest? Well, Romania's capital is definitely a love it or hate it type of city. It is one of the most polluted cities in Europe. It ranked, together with Brasov and Cluj Napoca in the top 10 of the cities most polluted by vehicle traffic, for example.
However, some people love it and there are reasons to do so: it is huge, vibrant, growing and has a lot to offer – sometimes more than a few other cities combined.
It is a city of highs and lows, of Pros and Cons and it could be perfect for some and a nightmare for others.
But all in all, these lists of the best cities in Romania to live in is more accurate than a list that I would create based on my own opinions since there are tens of thousands of people who took part in this research.
So if you have no other place to start with, this is the best it can get! And you will definitely not go wrong by picking one of the cities that rank high on both lists.