Sibiu is one of the most important cities in Romania, both as a touristic destination, but also an important academic and economic location.
But where to live in Sibiu? Which are the best areas and neighborhoods in the city? This is what we're going to talk about in today's article!
Being a large city with around 400,000 inhabitants, Sibiu has many neighborhoods that you can choose from, all of them being safe and generally in a good condition.
My top three choices for the best neighborhoods to live in Sibiu are the Historic Center, the New Center and Strand. These all offer the best living conditions, with everything you need within walking distance.
Have in mind that the city is situated in a mountainous area, so if you plan on living here, make sure you understand that the winters won't be very nice to you.
However, the clean air and the view will compensate for 3-4 months of pretty cold weather. There's also plenty to do here, as we've already seen in the previous article about the best things to do in Sibiu.
Now, back to our initial question: what are the best neighborhoods in Sibiu? Let's get in depth with all the top areas in the city and see why they made it on my list.
1. The Historic Center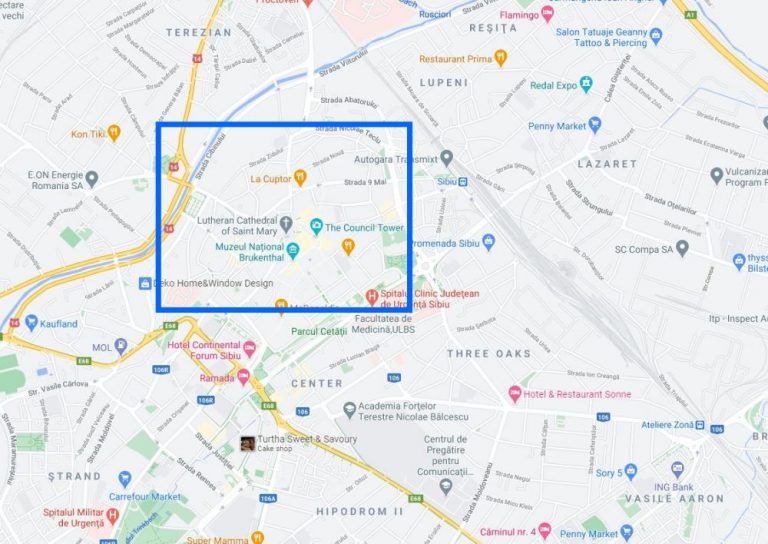 The Historic Center, aka the Old Town area is by far the best place to live in Sibiu.
You will have just a stone's throw away all the important institutions, shops, restaurants, attractions and schools. I suggest you choose this one for convenience and the sheer beauty of the area, with those old, beautiful buildings.
You should keep in mind that there are very few chances for this part to ever be very quiet, not even at night. But it's not unbearable and since most buildings nowadays have double paned windows, you'll be able to rest well.
Apartments and houses here are more expensive because of the premium location, but even so the cost of living in Romania is pretty low by Western standards, so even "expensive" means "much cheaper than in other countries".
This area was divided into the Upper Town and the Lower Town, with the former being considered the richer part of the city, but nowadays both areas are impressive, charming and perfect to live in long term.
2. The New Center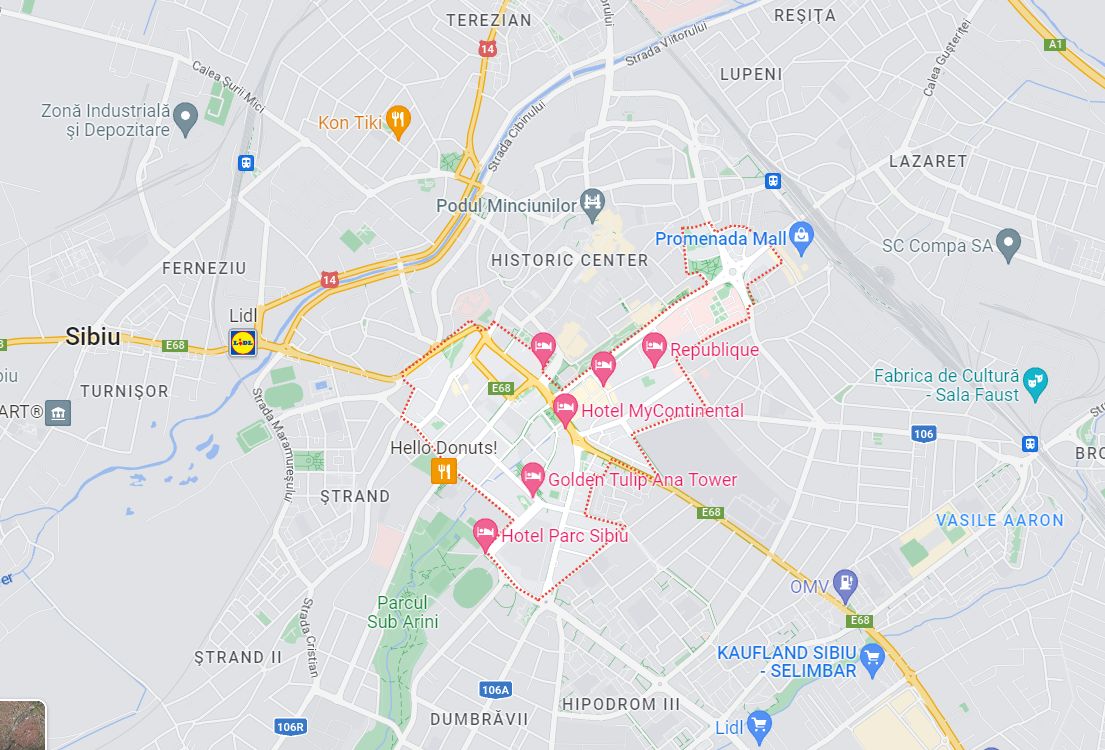 This area is called the "Center" by locals, not the "new one" as I did, but I wanted to differentiate a bit from the Historic Center.
As you can see in the image above, they are basically glued together and they're all part of the larger, central area of Sibiu which would be, in my opinion, the only area you should look for when deciding to move here unless your work/school is farther away.
Just like the Historic Center, the Center of Sibiu is an area that offers plenty of green spaces, restaurants and shops, as well as schools, with Sibiu's main universities located here.
The entire neighborhood is an a really good condition and constantly looked after, but you might not find it extremely easy to find a property here as apartments and general rental offers are scarce in the area.
But it's definitely worth keeping an eye out for, as it is the perfect place for living in Sibiu.
3. Ștrand
I would wholeheartedly recommend this one for families with children, as it is still close to the center and schools, but also a bit (or a lot, depending on your street) quieter.
There are plenty of green spaces and playgrounds for younger children, as well as the amazing "Under the Antlers" park, offering great opportunities to meet new people and make friends in your new city.
There are also some supermarkets, pharmacies, a hospital, schools and kindergartens in the area, but mostly this is a residential area with little to offer in terms of eating out & entertainment options (apart from the parks, that is).
This area is also relatively cheap, because it is by tradition the place where many of Sibiu's students choose to live (due to the proximity to universities and colleges).
4. Turnișor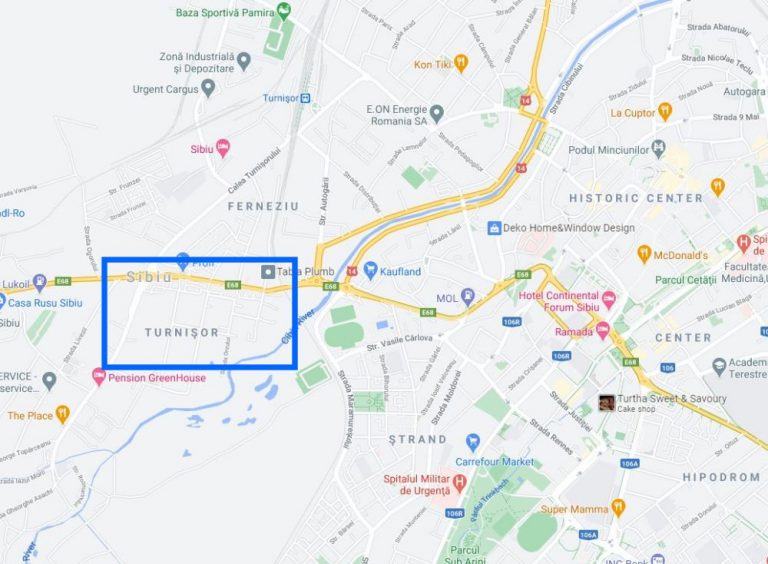 Outside of the hustle and bustle of the city, Turnisor offers that suburban feeling in Sibiu, Romania.
There are many newly built blocks and residential complexes, so it has a fresh atmosphere to it, compared to the usual medieval one in Sibiu with all of its fortresses and gothic buildings.
Just as Ștrand, Turnișor also has kindergartens and schools, as well as shops and restaurants nearby.
So if you're looking for a more modern feel, with newer buildings, larger rooms and a bit more silence than you'd get in the city center, this is a good choice.
5. Hipodrom 2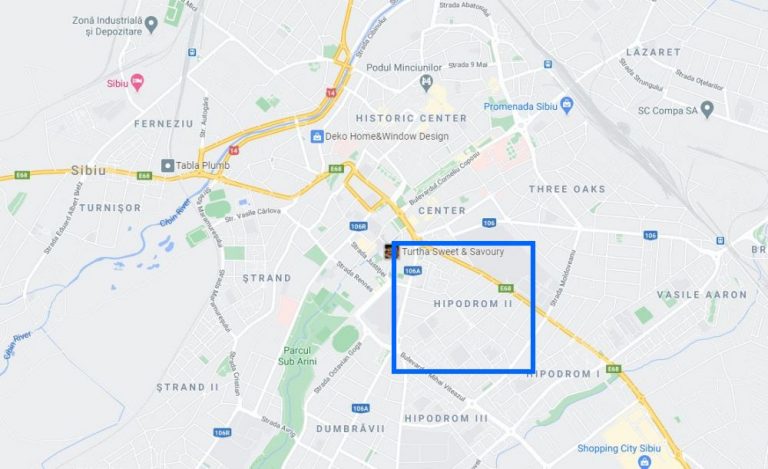 Hipodrom is a large neighborhood that is divided in three, but I am going to recommend Hipodrom 2 on this occasion, as it is the larger of the bunch and closer to the city center.
You will fall in love with this neighborhood if you are a sports addict. Really. No matter what sport you enjoy the most.
From fitness gyms, to football fields, to basketball fields, to parks where you can go for jogging, Hipodrom 2 offers a wide variety of sport options.
It is also close to the City Center, which is always a bonus. After an intense workout, you may enjoy meeting a friend for a coffee or go on a walk by yourself and admire the attractions we talked about before.
Just as the other ones, you won't have to worry about markets, schools or kindergartens.
Here you will also find the biggest mall in Sibiu, Promenada Mall, for a lazy afternoon when you feel like doing some shopping to celebrate your progress.
6. Sub Arini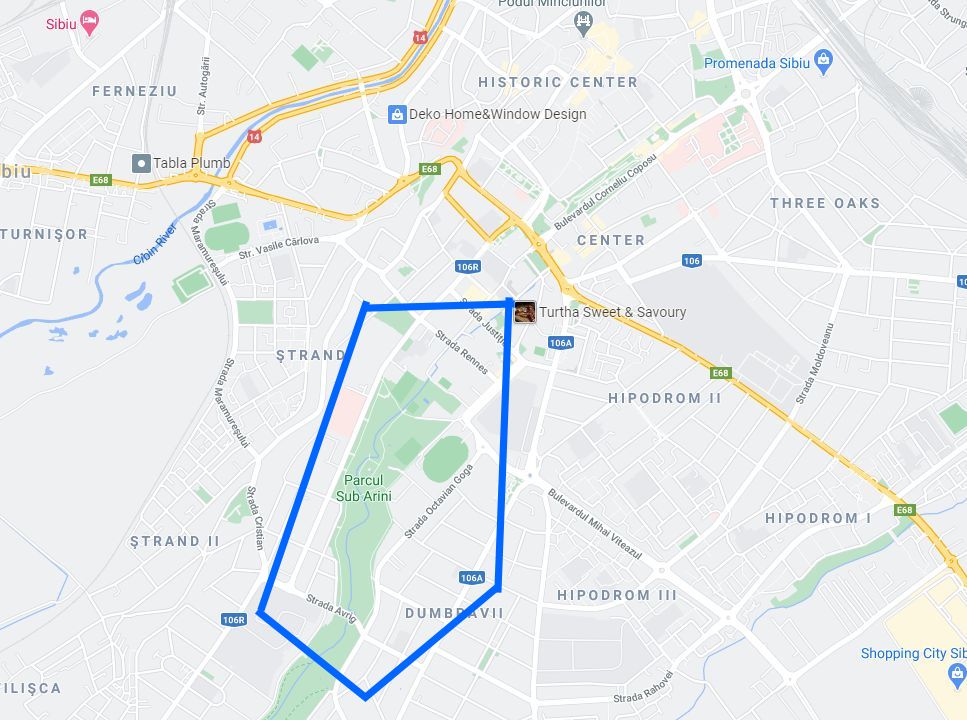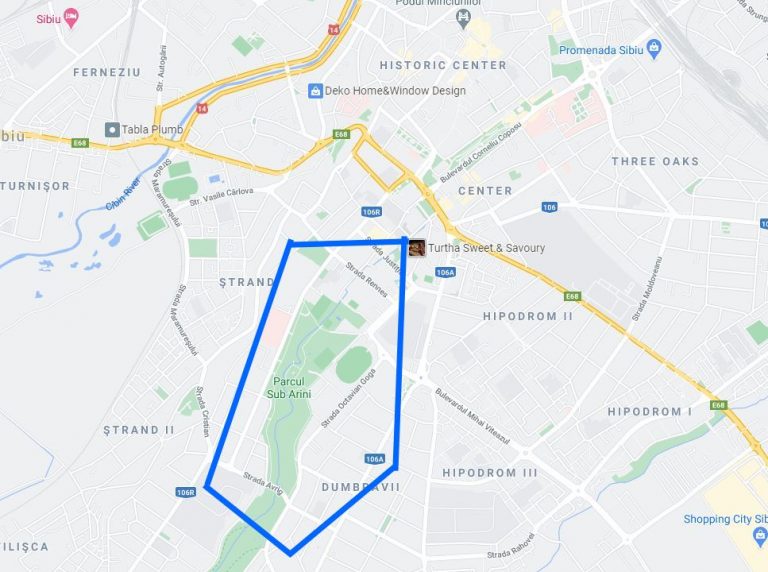 I recommend this one for nature lovers, as it is the biggest park in Sibiu, namely Sub Arini Park.
If you are a calm, peaceful and serene person who enjoys long walks and being among nature, this is the perfect neighborhood for you.
Imagine taking a walk here while you admire the Fagarasi Mountains that surround you – priceless!
This isn't really a neighborhood, but an area that I recommend – a bit of a cheat since it's part Strand, part Hipodrom 2, part city center. But it's really recommended for all the right reasons.
The Sub Arini Park area offers a convenient placement, as it is close to the most important attractions, restaurants and areas of interest, but also close to nature thanks to the beautiful park that's just a few steps away (depending on where you find your place to live in).
Conclusion
To sum it all up, these are my top recommendations when it comes to the best neighborhoods to live in Sibiu.
As I mentioned in the beginning, in terms of cleanliness and safety, there is no room for having any doubt anywhere in the city.
Choosing a place here should only concern your interests, whether you come here alone or with your family, whether you have children or not, whether you are a student or not and so on.
And if you're doing research about cities to live in Romania, why not check out the best areas to live in Constanta, Cluj Napoca or Bucharest? Maybe you'll find some better options there.