Located in the Moldavia region of the country, Iasi is a great city to live in although it is, surprisingly, going under the radar most of the times.
But you have it all around here: from a busy nightlife scene to great tech hubs and job opportunities, universities, entertainment venues and great restaurants. It's impossible not to find an area that you will fully enjoy in this city.
And this is what we're going to talk about in today's article: the best neighborhoods to live in Iasi. I've already covered the top things to do in Iasi, so now it's time to see where to live more long term here.
What's the best area to live in Iasi?
The best places to live long or short term in Iasi, Romania are the ones in the central area: City Center, Uzinei, Podu Ros and Tudor Vladimirescu. If you prefer a more suburban life, Copou and Nicolina 1 are great for you.
It really depends what you need:
if you want to be in the heart of the city and you enjoy the hustle and bustle, choose the central ones which are close to everything, from entertainment to schools to supermarkets and main attractions
if you want to live a slower paced life (and spend a bit less for accommodation), the newly built neighborhoods are better choices.
It's worth mentioning that there's a bit of a suburb movement in Iasi. In recent years, many of the 30+ people that started a family decided to move just outside the city (5-10km).
Therefore, the nearby villages are now very popular, with plenty of construction for those who prefer the luxury of having a backyard instead of driving around to find a parking spot for their car. (Parking is always a nightmare in Iasi, as it is the case with Constanta's best neighborhoods).
Now some of them are considered Iasi's neighborhoods, even though officially they are still independent villages or towns. I will consider these as well for my recommendations below.
With all these in mind, let's move on and check out the best neighborhoods to live in Iasi long or short term!
1. City Center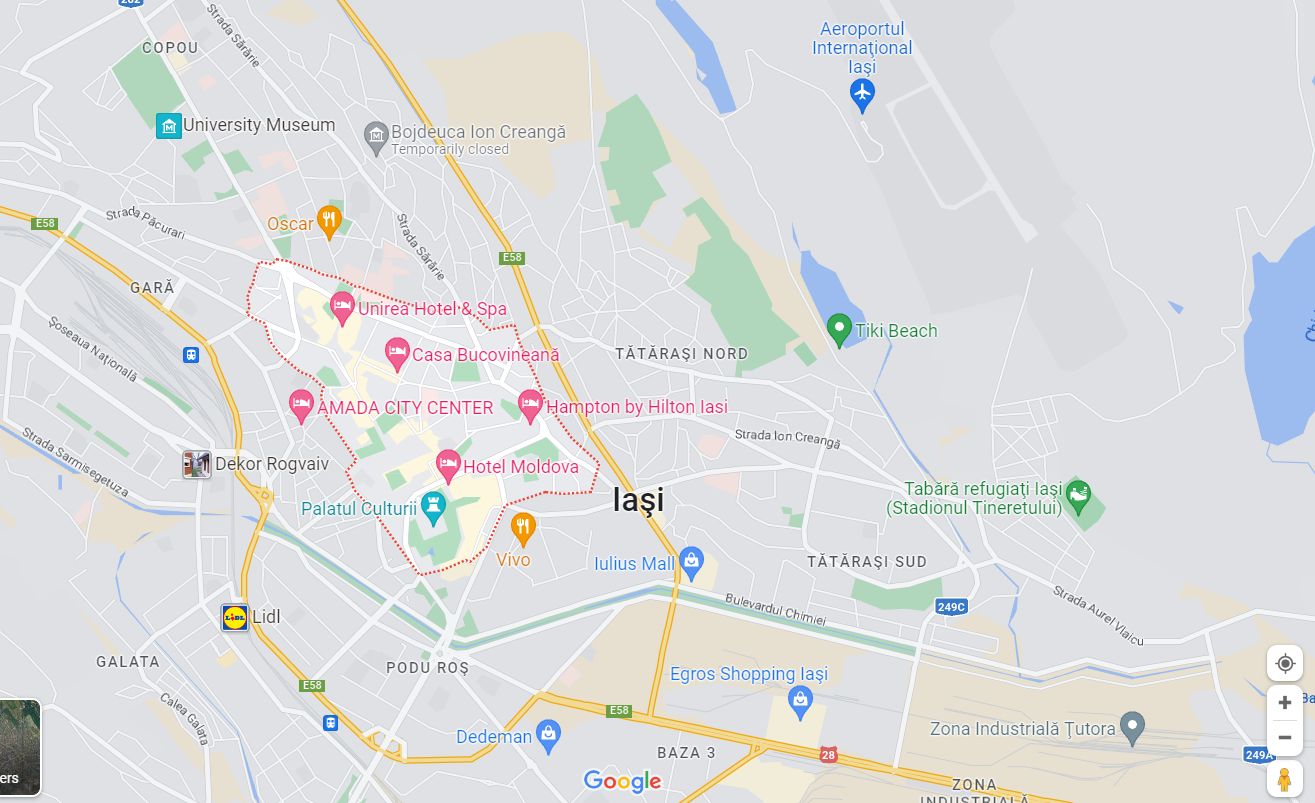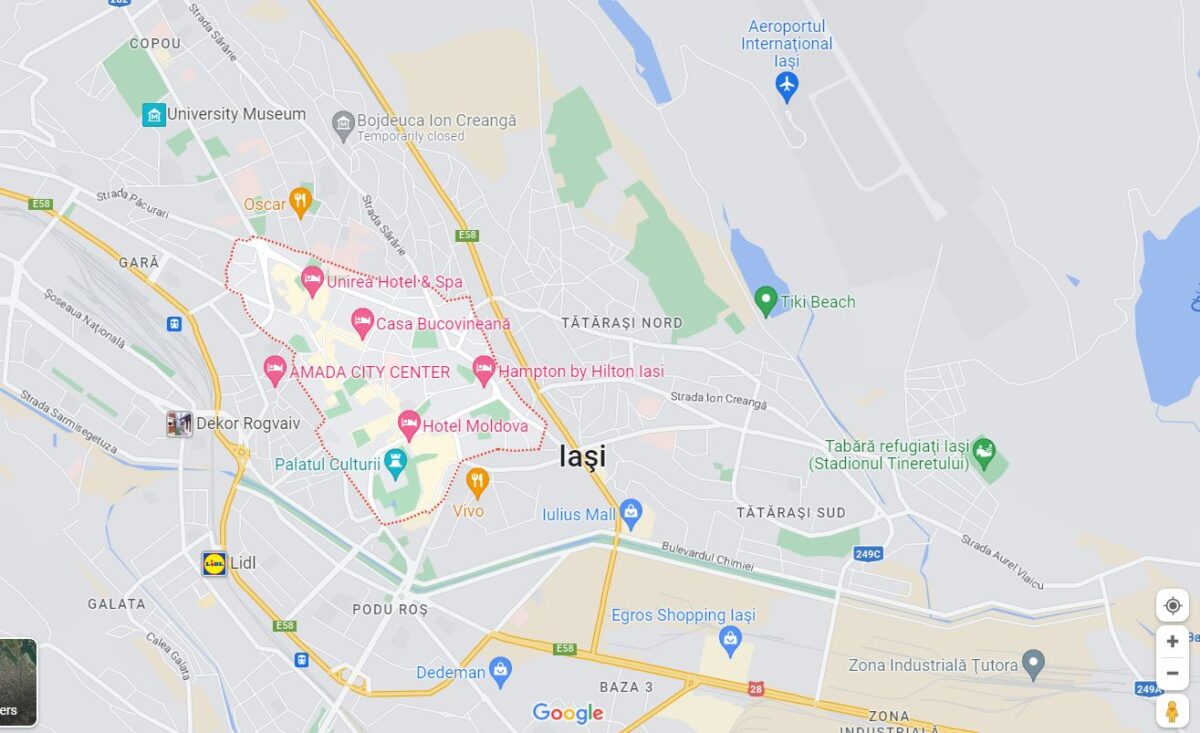 I think that Iasi has the largest area, amongst all cities in Romania, that it calls "City Center". It's so big, that I initially wanted to divide it in two – upper city center and lower city center, but decided against it.
The lower, Southern part of the city center has more of the main attractions and larger shopping opportunities (including a huge mall), as well as more green spaces, but fewer restaurants and smaller shops.
The upper part of the city center offers a bit less in terms of attractions, but more restaurants and stores, but also proximity to more schools and universities.
But in reality, no matter which area of Iasi's large city center you choose, you can rest assured that you've made an amazing decision.
I would go as far as saying that, for foreigners and expats this is the best place to live in – you shouldn't even look at the other options. It's walkable, beautiful, with everything you need nearby.
So unless you want to be close to a specific place (like work / school) and they're not centrally located, don't even think about choosing a different area. There's plenty to choose from here and you won't be disappointed!
Not to mention the fact that many people say that the most beautiful Romanian women come from the Moldova region, so you have the highest chances of meeting one here if you're single.
2. Uzinei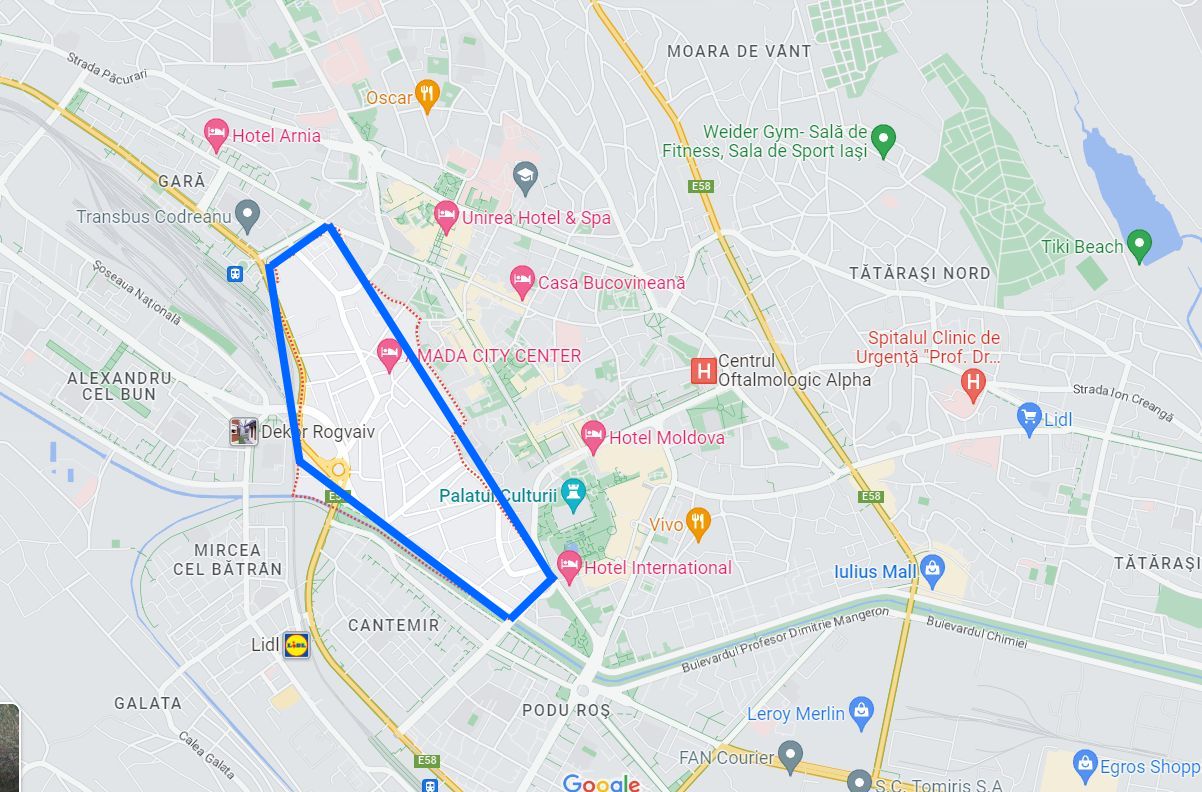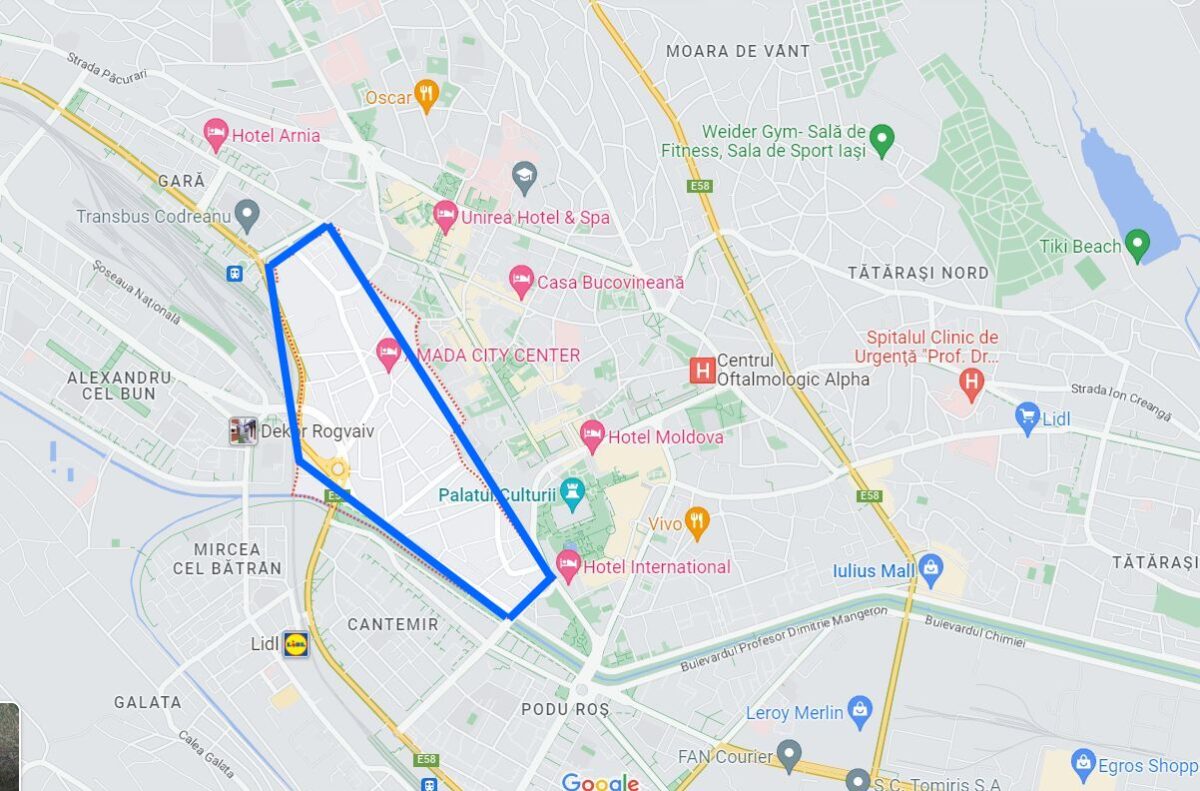 For those of you who want to be close to the city center, but not right in the heart of the city, Uzinei is the best choice.
Quieter, cheaper and less crowded, it is more residential, but also with a large supermarket nearby (a Kaufland store), as well as plenty of restaurants and stores if you choose the Southern part of this neighborhood.
It's not as spectacular as the central area and it's mostly houses instead of apartments, but prices are a bit lower here and you're still close to everything.
3. Podu Ros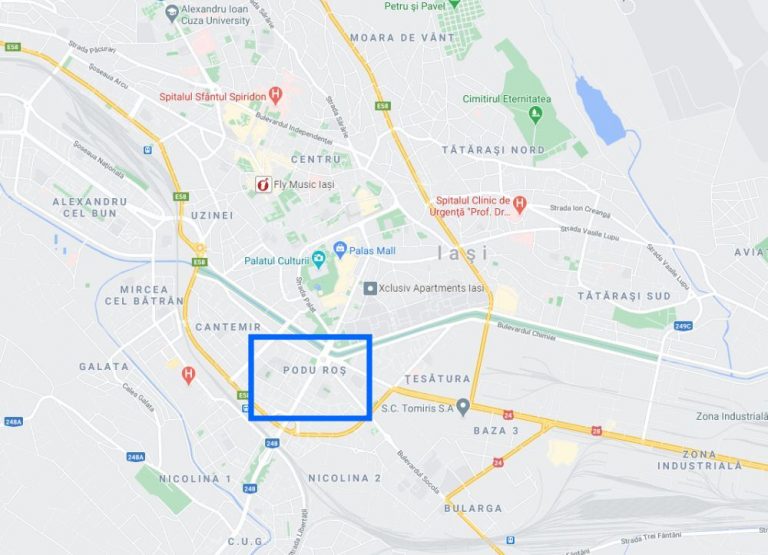 This neighborhood is in the growing area of Palas, where most new jobs can be found – especially in the tech and customer support industries.
So if you work here, you might want to choose Podu Ros mainly for being close by. You also have a chance to find newer, better apartments here, even though the prices might be a bit higher than the average.
This is currently one of the most wanted neighborhoods in Iasi, offering easy access to public transportation, recreational areas, shops and also a nice view of the Palace of Culture if you can find an apartment at a superior level.
It is also one of the most crowded areas of the city so if you like the noise and the buzz of a big city, it is a good option.
Also, for those moving in with kids, it's worth mentioning that two of Iasi's most renowned high schools are in the area.
4. Tudor Vladimirescu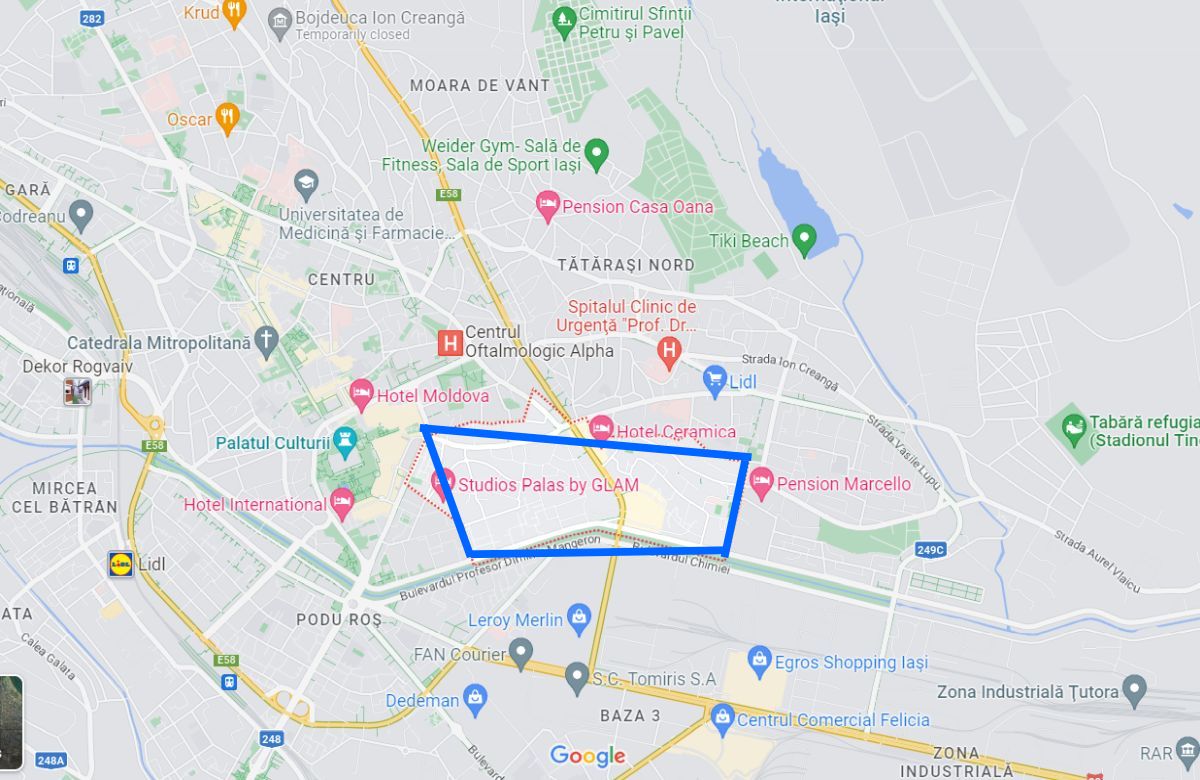 This is also a very popular area in Iasi, which is still close to the city center but far enough to come with cheaper prices, even though you still get plenty of opportunities in the area.
From proximity to two large shopping malls in Iasi to various universities (and other schools), the Tudor Vladimirescu neighborhood is perfect for students, as this is where the Student's campus is located.
But even for families, this is a good place to be in.
5. Copou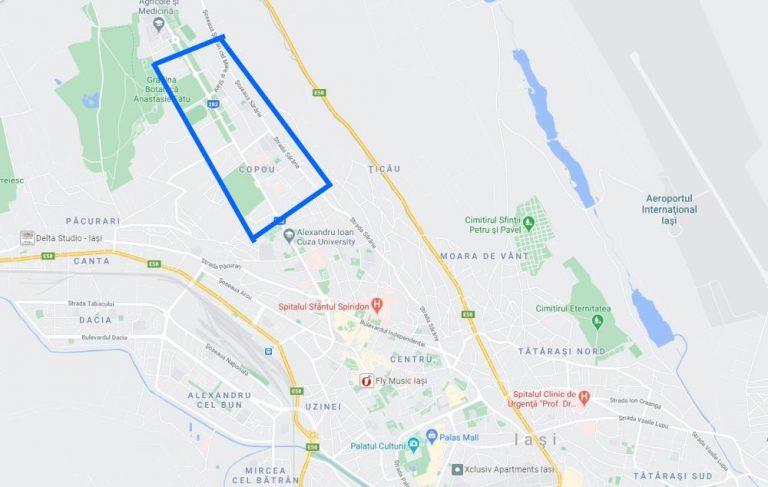 If you prefer to be a bit farther away from the crowded areas of the city center and enjoy fresher air, as well as nearby options to go for a jog or a walk, Copou is your best choice.
This area hosts two of the biggest parks in the city, making the air fresher and cooler, especially in the summer. The apartments are older but well insulated, so they are not noisy.
There is an abundance of green spaces and trees, so this keeps the noise level down as well.
During the summer, the parks and the main street are extremely crowded as many people come here for walks, bike rides or roller skating but at night it is peaceful, quiet and what's important, cooler than in other neighborhoods so you can keep those A/C costs low!
6. Nicolina 1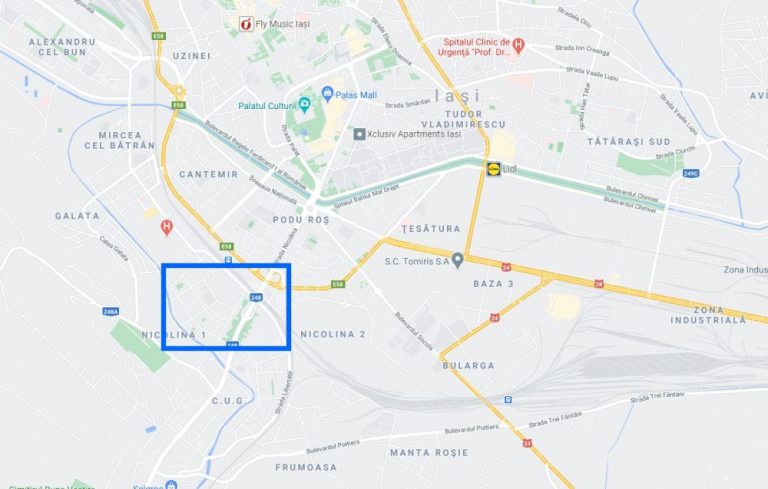 This is another neighborhood that grew a lot in the past few years, even though if you were to come here several years ago, it would've been considered a poor choice.
With new supermarkets built here, as well as new blocks of flats that offer more comfort than the old communist buildings, younger families have moved to the neighborhood and the population was rejuvenated.
You have easy access to schools, kindergartens and shops and also good access to public transportation as well as the option of going by foot if you want to get to sites like Palas.
Here, just like in any other neighborhood in Iasi, parking spots are an issue though every once in a while, a spot becomes available and you can bid for it at the city hall and have the option of calling it your own for at least one year.
7. Tatarasi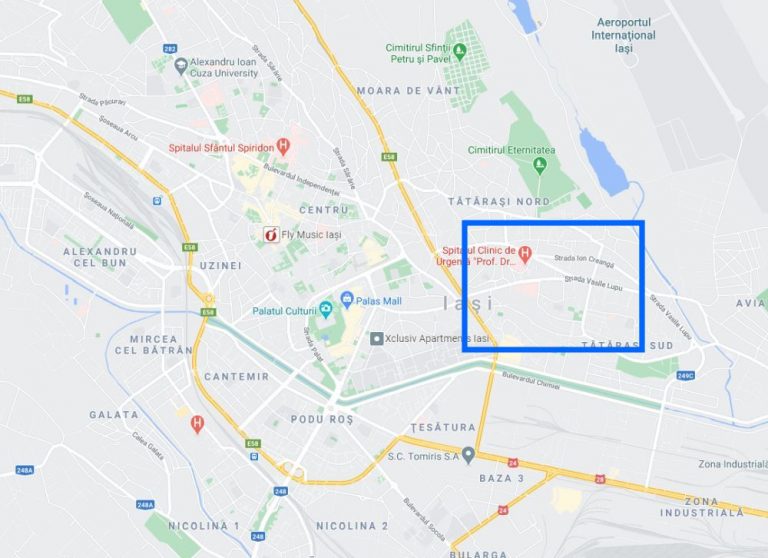 If you are looking for a quiet little neighborhood, one with a lot of old school charm, Tatarasi is your best choice.
Being one of the oldest neighborhoods in the city, Tatarasi was home for the older population until few years back, being one of the safest and most quiet neighborhoods.
Now it has more and more young people, many expat students looking for a place to rent here.
It has a lot of greenery, not as many options in terms of public transportation but the three lines that go across the neighborhood are linking it very well with the rest of the city.
Also, from here it is very easy to get to the Tudor Vladimirescu student campus, the place to be for students of all ages.
One disadvantage of the neighborhood is the low number of parking spots compared to the number of cars in the area.
It is also a great place for families with small children as it is home of the largest playground the city has.
Right across this park, there is an area that people turned into a park for dogs, pretty much the only one in the city. So it gets bonus points if you bring your pet along. (And if that pet's a dog, of course!)
8. Bucium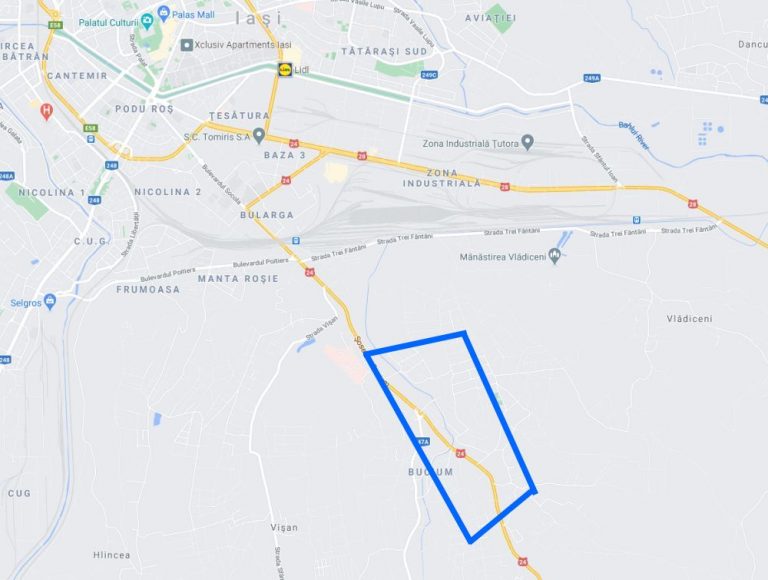 If you prefer a house instead of an apartment, your best choice is to look at the Bucium neighborhood. It also has a premium location, on one of the 7 hills the city is built on.
This means that, apart from an entire house to call your own, you get a nice view, fresh and cool air, numerous possibilities to spend your time outside in nature, forests all around, an elementary and middle school and recreational areas and kindergartens and also access to a medical clinic close by.
In the past couple of years, the area grew a lot in terms of shops, bars and restaurants – but it's still a bit "empty".
Still, you do have some options, plus the solid public transportation connections – which are needed. As you can see in the map above, it's outside of Iasi.
Living in a neighborhood with mostly houses, the parking spot problem is solved but it is replaced by a new one: high traffic during peak hours, both in the morning and the evening, with people either leaving to or returning from the city.
Conclusion
As you can see, each of the recommended areas to live in Iasi have their own Pros and Cons.
So it comes down to what is essential and affordable for each individual, what their priorities are, what they can compromise on.
All in all, Iasi has it all: culture, night life, good options for a solid education, great human resources for any business, friendly people, great cheap food & beer, and pretty good medical assistance, making it one of the most desirable cities for the people in the Moldova area but also for expats who either come here to study or for a job and decide to stay longer than expected or even move here for good.
Are you planning to move to Iasi or maybe you've been living here for a while? Don't hesitate to share your thoughts on the best areas to live in by commenting below!
Note: All screenshots of the maps via Google Maps.