If you're considering moving to the unofficial capital of Transylvania, this list of pros and cons about living in Cluj Napoca should come in handy.
Being prepared and learning about both the good, but also the not-so-good things about living in a new city is essential in deciding whether or not it is one you will enjoy living in.
To make things even easier, I already have a list of the best neighborhoods in Cluj – make sure to check it out also once you're done reading this one!
Now let's get back to Cluj Napoca and the Pros and Cons of living here.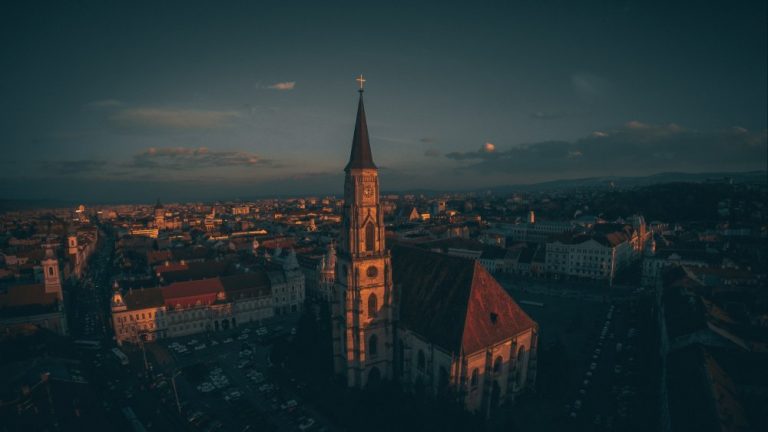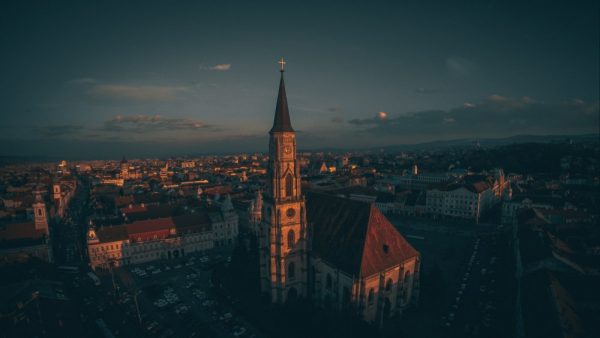 Also known as "The Silicon Valley of Eastern Europe", Cluj Napoca is a big Romanian city in constant expansion and evolution regarding sectors such as tech, business and education.
With 12 big universities hosting 80k students and an IT hub with more and more software specialists with high salaries, Cluj Napoca is Romania's second most populated city in Romania, with a bit over 300,000 people living here – and one of the few cities in the country that is still growing.
Pros of living in Cluj Napoca
So… we're already off to a good start, right? Let's check out a few more good things about the city!
1. It's a large, growing city
And with big cities… come big opportunities. Big city in constant growth and evolution means it's a great location to settle in, as it will keep developing and offering more and more things to do, facilities, public services, shopping centers and jobs with higher salaries.
Plus, big city also means big business center – lots of jobs and potentially a better quality of living overall, at least compared to your regular Romanian city.
2. Cluj Napoca is clean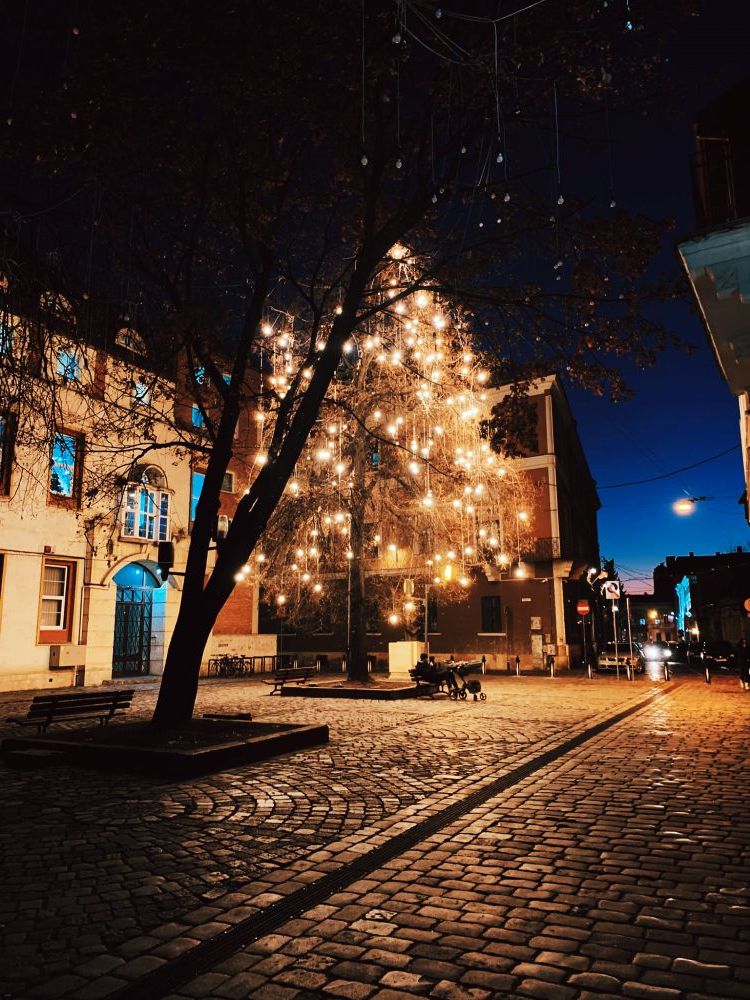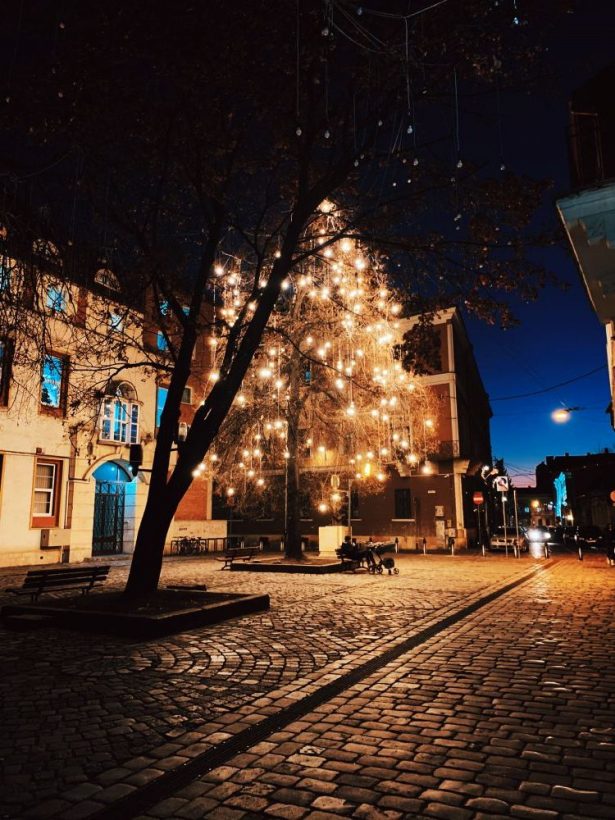 At least in comparison with Timisoara, which is another big city of Romania. Or Constanta. Or Bucharest. Or most large cities in the country, that is.
Streets in Cluj are really clean and nice for long walks. And a clean city helps keep your mood high.
3. People are nice and relaxed
Like, really nice, with a relaxed and non-confrontational attitude – which is something you won't get a lot of in most parts of the country.
Although it's a big city, you won't find that many annoyed, worried and angry people, or that "always-in-a-hurry" feeling.
Regular people are a lot more welcoming and warm-hearted, in the heart of Ardeal. Even the way they speak is slower paced, which does help you learn Romanian faster, if that's something you are interested in.
4. Time seems to go slower here
People of Ardeal, Transylvania – with the core in Cluj Napoca – are known for moving and acting slower than the rest of the country. So, if you don't like being always in a rush, this will the ideal location.
They talk slower, they walk slower, deadlines are longer and even green color at traffic lights lasts longer than in Bucharest or Timisoara. (This is a bit of an urban legend, actually… but it might be true!)
This goes hand in hand with the Pro I shared above, further highlighting the fact that living here is simply more enjoyable due to the slower pace of living (without people being lazy, actually).
5. Romania's IT hub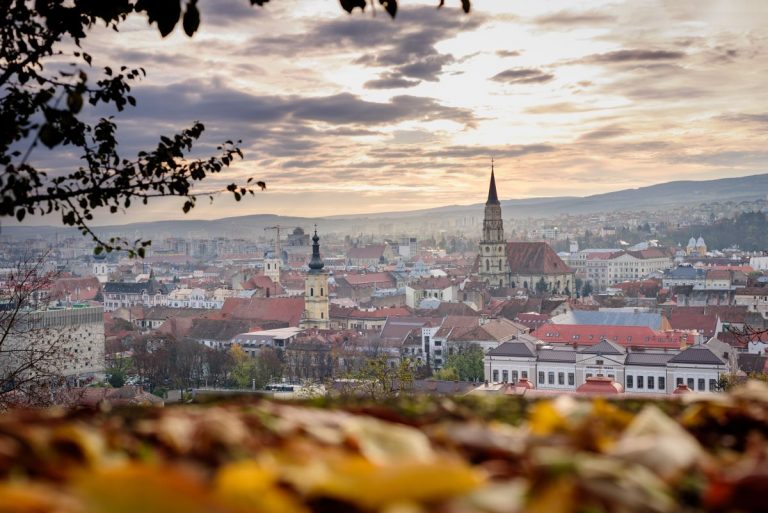 There are lots of employers and job offers in the IT domain. Both multinational companies and local start-ups choose to settle their offices and activities in Cluj.
Hence, there's a multitude of job opportunities in the tech domain, so extra points if you are looking to start a career this sector.
Also, the IT sector is one of the best paid in the country, with various tax benefits for those in this field of work.
6. Important University center
Cluj is one of the four main University centers in Romania, along with Bucharest, Iasi and Timisoara.
It has some of the best Universities in the country, with lots of opportunities for students.
Education, in general, is of high quality here – with plenty of good options when it comes to younger individuals also, offering high quality private schools, as well as very good state-owned ones.
7. Beautiful, modern, well-maintained
Architecture is a big plus in Cluj-Napoca. Living here will have you walk every day amongst old buildings in a good condition, making you dream about life in the past.
Modern architecture has also made its way into the city and even though there are still plenty of communist buildings present, there are still plenty that offer eye candy.
Cluj overall is a well-maintained city in which lots of money has been and is still being pumped – and it shows.
8. Wonderful corners of nature
There aren't many, but those green areas that are still there are large and great to hang out.
I'm talking here about the Central Park, the Cetatuia Hill and the Hoia-Baciu Forest – corners of nature with fresh air and green areas to explore for free during weekends.
Plus, the Botanical Garden, which is an oasis of silence that easily takes you out of the context of the city and walks you through the most beautiful gardening cultures in the world, amongst waterfalls, lakes, bridges, forests, greenhouses, towers and more.
9. A city of culture and arts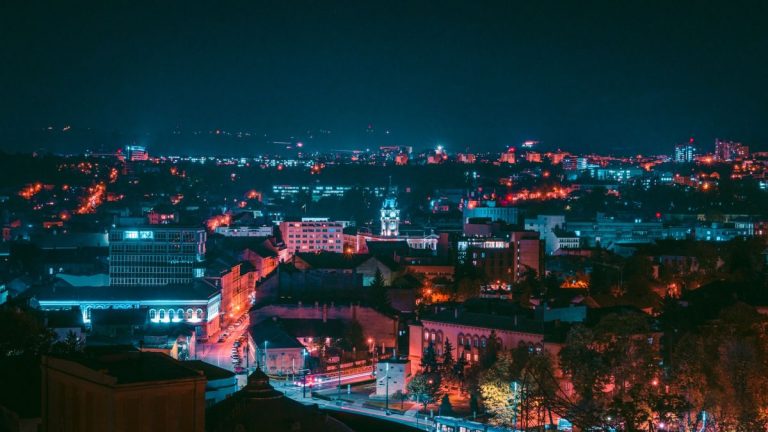 It's not only a city for architecture lovers, but also for those passionate about arts. With a rich history and important cultural value for Romania, Cluj has a national theater and opera house, plenty of churches, museums and statues.
All ready to tell stories to those interested in listening and exploring.
10. Young, energetic vibe
Mainly due to the high presence of students and to the productivity of the business centers. Plus, there's an increasing trend of young population in Cluj.
Hence, you'll be surrounded with a young vibe, full of energy, especially in the main squares, filled with bars and pubs to hang out at. You can check out the best restaurants in Cluj Napoca here.
Of course, this doesn't mean that this is a "student's city". But the overall vibe here is very nice and energetic – and the city big enough to offer plenty of opportunities to those looking for a party, as well as those looking for a nice, tranquil place to work in.
11. Public transport is a big plus
They've got one of the most modern and well-maintained public transport systems in Romania, with electric buses, trolleybuses and trams.
And they are working on the metro system, which will make Cluj the second city in the country to offer metro trains – another HUGE advantage.
To these add up the private transport companies, with really affordable prices for taxi, Uber, Bolt and even electric scooters.
Plus, let's not forget that Cluj has an international airport with connections to some of the biggest capitals of the world, and a train station connected to tons of cities and small towns in Romania.
Sure, it will take forever to get from Cluj to Bucharest by train, but that's another story…
12. Untold Festival
Last but not least, Cluj is the host-city of one of the most popular music festivals organized in Romania.
If you're in love with concerts and musical events, Untold is organized every year in the city, with some of the best known artists performing each year to an ever-growing crowd of people.
If you're lucky enough to live close to the location where the music plays (and it plays really loud) you'll get to listen for free, no ticket needed.
Of course, this could also be a Con if you'd rather sleep over the few nights of the festival.
And if you're into music festivals, another amazing and growing one is Neversea, taking place in the other part of the country, on the beaches of Constanta.
Cons of living in Cluj Napoca
There are some negatives when it comes to living in Cluj – just like it's the case everywhere in the world. Let's see the cons below.
1. Most expensive property prices in the country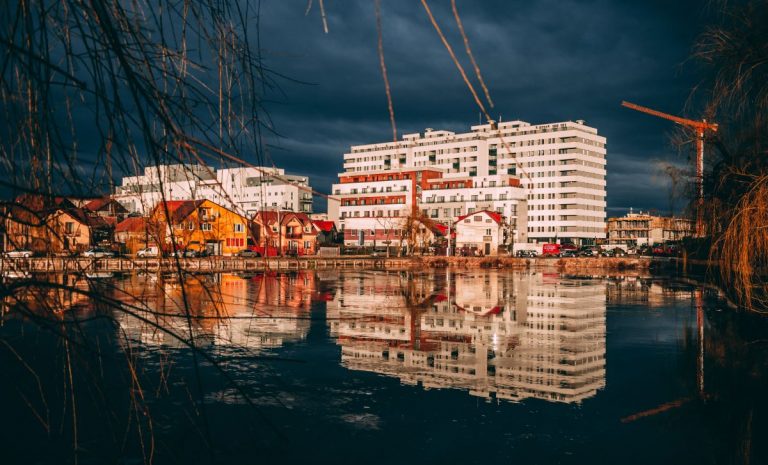 Renting an apartment is expensive in Cluj Napoca – and the same goes about buying any type of property here.
Rental prices have become higher than those in Bucharest in many instances, which was never heard of before.
Due to the high demand amongst students who come to Cluj for some of the best Universities, but especially the well-paid IT specialists, the prices for rental and real-estate have grown considerably in comparison to all other cities in Romania.
You can read more about the cost of living in Romania (Cluj as well) once you're done with this article – but prepare to pay a premium for living here.
2. Very few green areas
You won't see many trees, parks and green areas around. Apart from the beautiful main parks, botanical garden and the hill, there are very few green spaces and nature left in the city.
The landscape is mostly tall office buildings, constructions and modern architecture. Not necessarily bad to the eye, but not the lush green you're used to see in most parts of the country.
3. Traffic is awful & parking lots few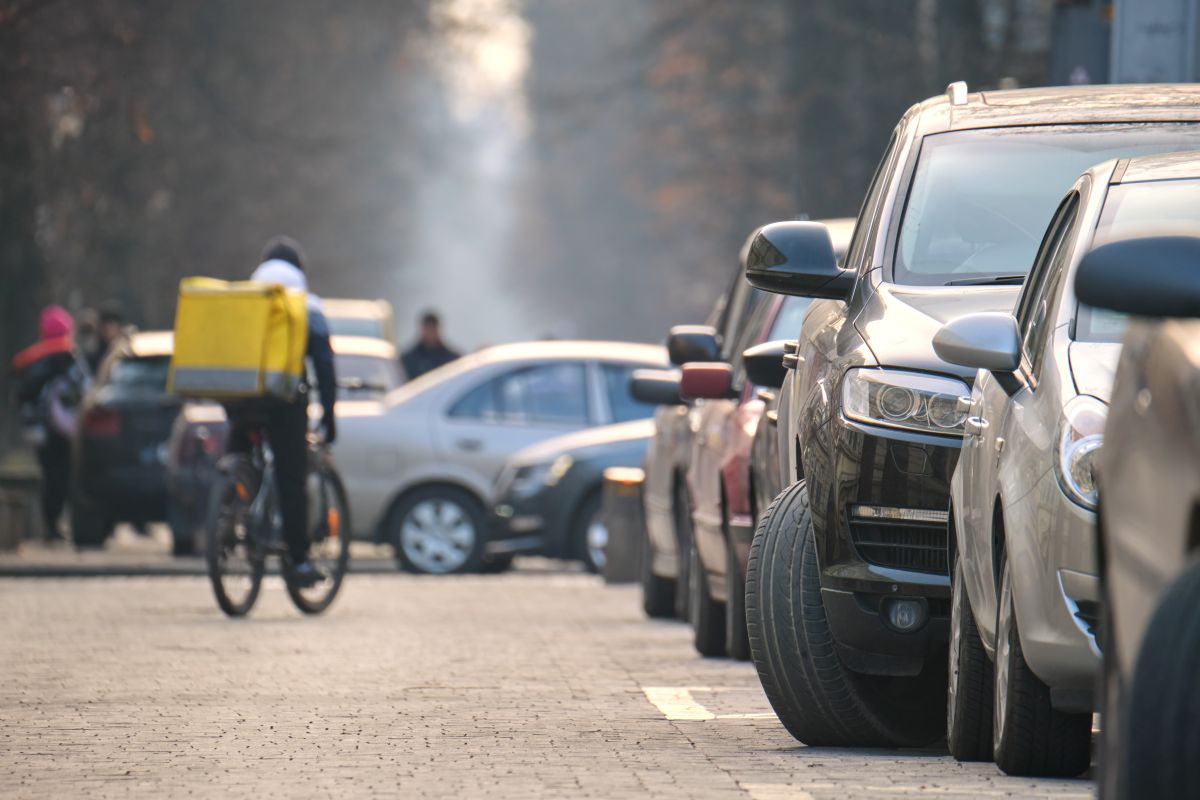 With a constantly increasing population, a booming software industry, evolving business world and plenty of students, the car traffic gets really congested at peak hours and is pretty intense for the rest of the time.
Everyone tries to get to their destination – university, office, work – and the space on the road and street is not sufficient for all the cars, means of transport and people.
This is a problem that the entire country is suffering from and I believe that the poor infrastructure is here to stay for many more years.
And don't even get me started on parking spaces – it's difficult to find a free one, even paid, in most popular areas of the city – similar to what I shared in my Constanta Pros and Cons article.
4. Not VERY well connected to the world
Even though there is indeed an important international airport here in Cluj, as well as a train station with good connections to Hungary, you still don't have plenty of options when it comes to visiting other places.
Sure, you don't move here just with the idea of leaving, but if you do want to travel, the options are somewhat limited. However, you still have plenty more options that in any other city in the country except for Bucharest.
As a bonus, though, Budapest is really close and from there you can basically go anywhere.
Conclusion
You know now what the Pros and Cons of living in Cluj Napoca are and I hope that you agree with me saying that the Pros far outweigh the Cons.
Con #1 sounds like a deal breaker, but the high salaries for IT specialists and the plethora of work opportunities for multinational companies that pay well resolve the matter and make it actually affordable.
Don't forget that, even though expensive by Romanian standards, the country – including Cluj Napoca – is still among the cheapest to live inside the European Union.
Anyway, now having all these Pros and Cons sorted out in a punctual and realistic list, I hope you've got the aid that you needed to decide if living in Cluj Napoca is the right choice for you.
And if you're already there, don't hesitate to share your thoughts about the good, the bad and the ugly when it comes to Cluj.