Are you considering a permanent move to Bucharest? For those in this situation, you'll find down below a full list of pros and cons of living in the capital of Romania, guiding you through all the good and bad experiences you may encounter.
Hopefully, the objective analysis of all these aspects before committing to making such a big step will help you decide the best for your future.
Bucharest is the capital of Romania and hence one of the cities with great cultural and historical value for the country.
And, of course, the largest academic, business and commercial spots in Romania, with opportunities and welcoming offers for both sellers and buyers at every step.
Having all these things in mind, here's the list of the main Pros and Cons of living in Bucharest!
Pros of living in Bucharest
1. Lots of things to see and do
We'll get a bit more in depth in this list below, but I want to start with the conclusion. And that is that everything happens in Bucharest.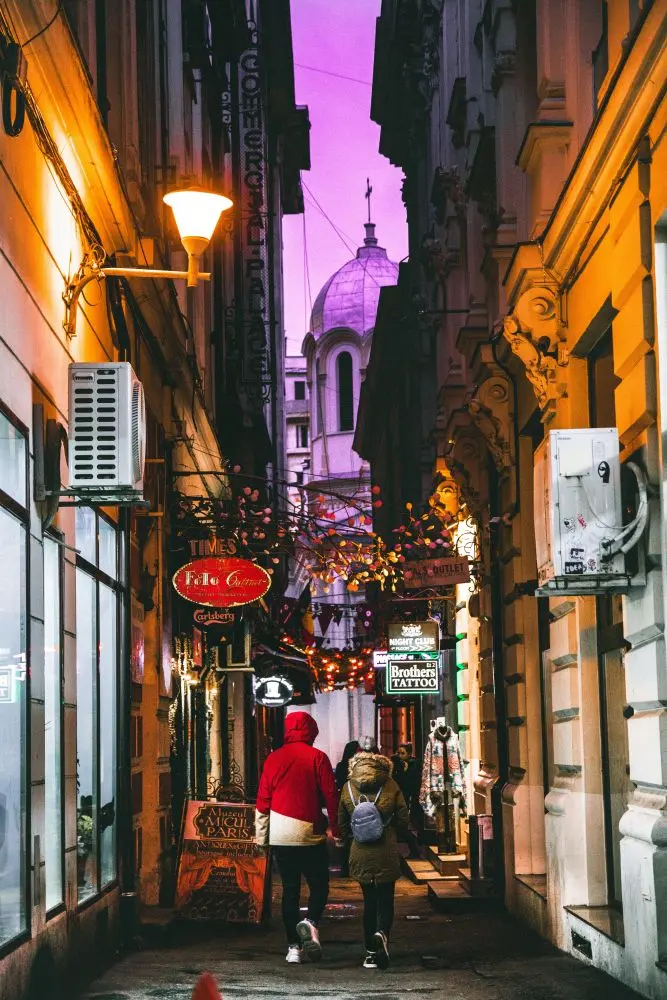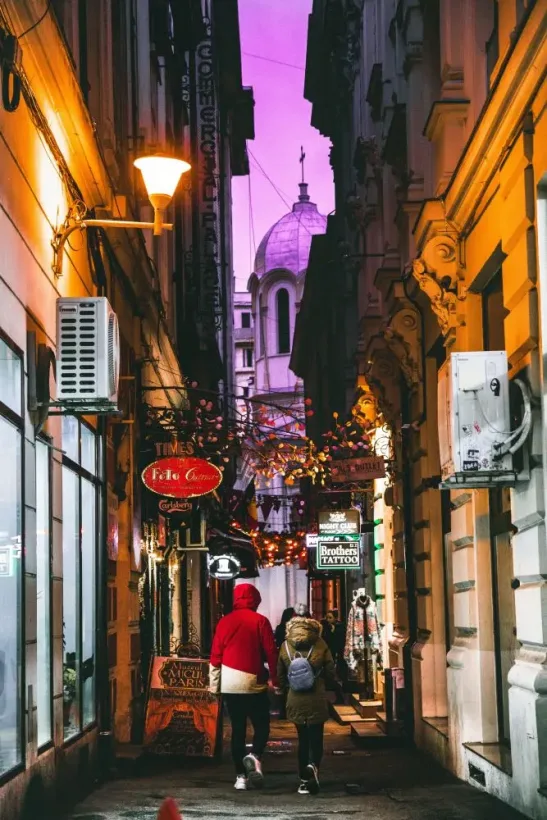 You have a ton of events and conferences, some of the best attractions in the country and plenty of things to do.
Since Bucharest is the biggest and most important city in Romania, it does have a ton of things to offer, so you will never get bored and rarely you will find yourself wanting to do something and not able to find a place where that's possible.
2. Public transport includes the Metro
Bucharest is the only city in Romania where you get a metro, and with a city so big and with drivers so chaotic, having it is a HUGE bonus. It gets you fast from point A to point B and it's cheap.
I have talked a bit more in depth about the public transport in Bucharest in a previous article – make sure to check it out to find what your options are.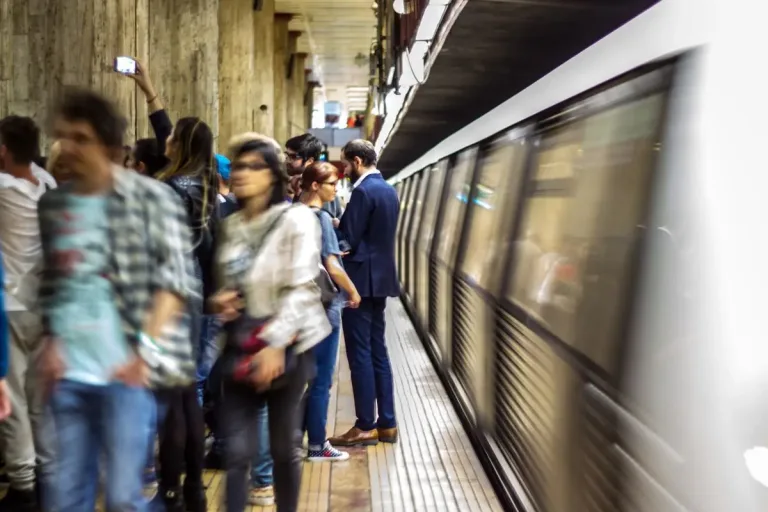 3. Restaurants from all food cultures around the world
Variety at its best. There are restaurants with traditional foods from all cuisines and cultures, for all tastes and preferences. Available both at the location and for home delivery.
4. Big shopping malls
Can't skip this as a big pro of Bucharest. There are so many shopping malls, so large and well-supplied, available for people living in Bucharest. Pure heaven for shopaholics!
Because, yes, shopping malls are still VERY big and important in Romania.
5. Night life at its best in Romania
Honoring its status as the capital of Romania, Bucharest is alive not only at daytime, but also at nighttime. You can see another face of Bucharest at night in some of the biggest clubs in Romania, open from sunset until dawn.
Bamboo Club, Fratelli Social Club, and BOA Beat of Angels are some of the most luxuriant clubs dedicated to night life from the entire country.
But even if you want something that won't drain your monthly budget, you can easily find it here.
6. Few hours from both the beach and the mountains
Bucharest is a golden location from this perspective. You are at only 2h-drive from Bucegi Mountains, and 2-3 hours drive from the beach.
Your oasis of relaxation is only 2h away – what can compete with this?
7. Big University Center in Romania
The academic offer in Bucharest is also a big pro, as we're talking about one of the largest and most important University centers in the country. There are Universities for all profiles and specializations, both private and not.
Many students from all-over the country – and the world – come to Bucharest for this specific reason.
8. Some of the Best-Paid Jobs in the Country
As the capital of Romania, Bucharest also has a great offer for jobs, from all industries and domains. It's an important economic and commercial center of the country.
Hence, not only can you choose from the widest palette of job offers, but the city also offers some of the highest salaries in Romania.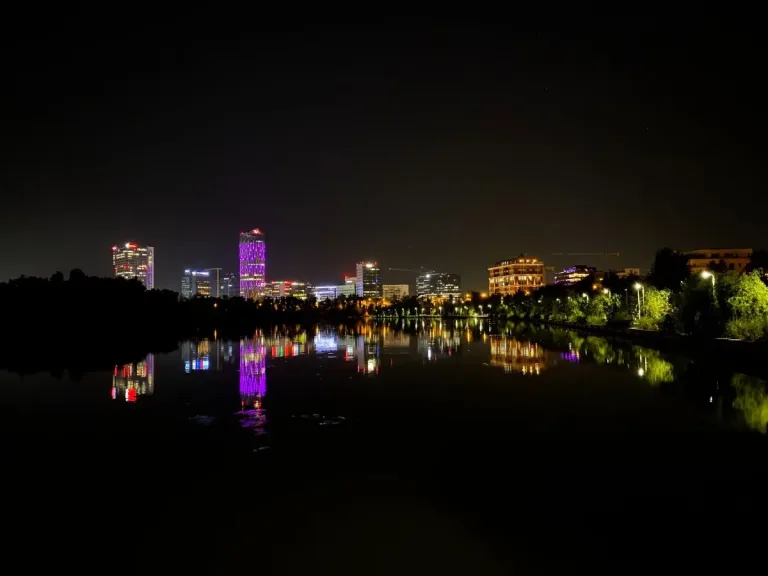 9. Connections to the Big Cities of the World
I'm talking about the airport here. Unlike airports from other cities of Romania, which are mostly connected to only few other big capitals or to Bucharest, Romania's capital has flights everywhere.
If you travel a lot, Bucharest is the best choice, because this is where most of your international flights will take off.
If you're only transiting Bucharest and want to learn more about choosing the best accommodation close to the airport, check out my other article about the Best Hotels Near the Bucharest Airport.
10. Theater plays with the best actors in the country
It's the theater scene from Bucharest where the most reputable actors play on a regular basis.
Here's where you'll see some of the most popular plays and names in the Romanian theater: Florin Piersic, Horatiu Malaele, Maia Morgenstern etc.
So, if you're passionate about arts, culture and theater, this is a big pro for Bucharest. Of course, you need to know Romanian to understand what's happening, but I can't think of a more pleasant way to learn it.
11. Amazing concerts and festivals
At both national and international scales.
Nationally, it's Bucharest the one chosen as a launch point or premiere spot for new concerts, projects and festivals, and where some of the biggest concerts of the country are organized.
Internationally, artists will almost always choose the capital of the country to organize their concerts, and Bucharest makes no exception from this.
12. Large expat scene
No matter what country or region of the world you're coming from, you will find lots of people from that area here. The expat scene is the largest in Romania, so you get bonus points for faster accommodation and easier integration by finding fellow expats.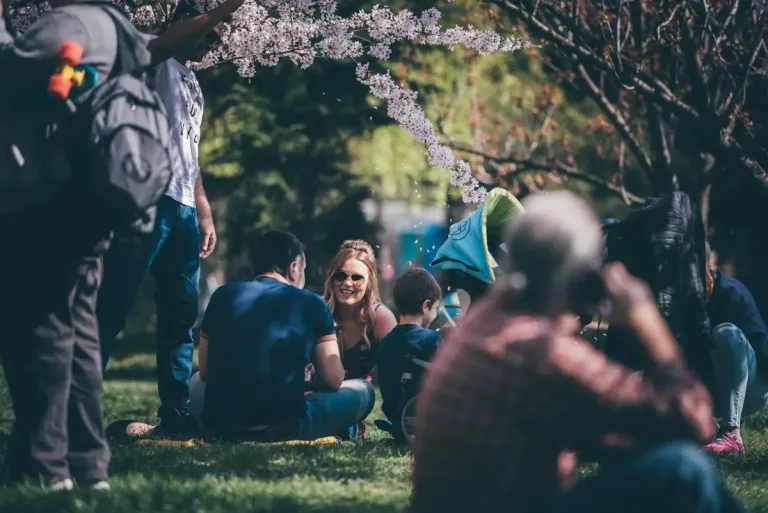 Cons of living in Bucharest
1. Heavy traffic
This is probably the biggest con of living in Bucharest, and what you'll hear everyone talking about when describing the negatives of this city.
With dense population and huge distances to cover, as well as a relatively poor infrastructure, Bucharest presents some serious congestion in traffic, which usually delays and annoys everybody, from car drivers to people using public transport and bikers.
As a result, a very chaotic way of driving has been developed here, with laws being stretched to the limit (at the very least) and tons of dangerous driving that will surprise you.
Best part? People in Bucharest LOVE to honk, so prepare for a lot of extra noise from angry drivers, as if the congestion and chaotic driving themselves weren't enough!
That's where the metro comes really handy, to get you to your destination quick. But not so comfortable, anyway, when it's full of people at peak hours.
2. Everything is more expensive
With higher salaries come higher costs. From rental and utilities costs to the drink you want to enjoy in the city center, everything is more expensive in Bucharest than in the rest of the country.
Because if you compare the prices to the rest of Europe, prices in Romania – Bucharest included – are definitely a lot lower, for literally everything. The country is actually known as one of the cheapest locations from the European Union.
3. Dangerous neighborhoods
This is another dark side of Bucharest, the same story you can find in Dubai and other big cities from the world.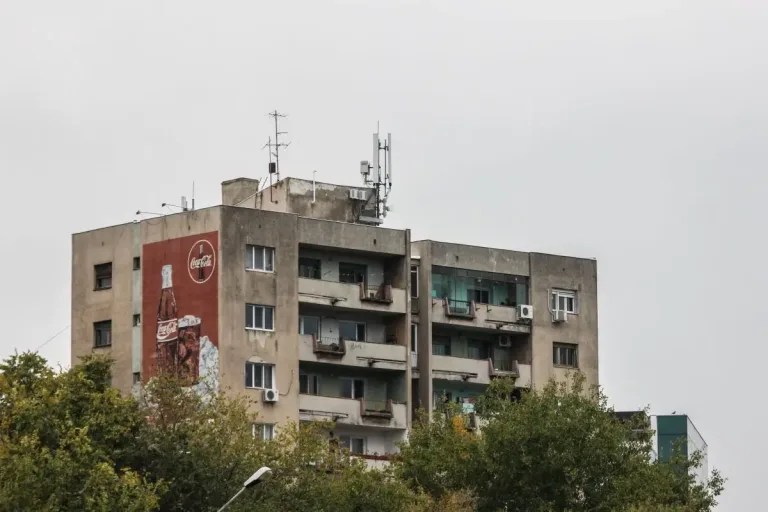 While the city center and other key-areas (mostly central) are shining in the spotlight, several peripheric neighborhoods are ill-famed and actually dangerous to walk through.
Notorious neighborhoods such as Ferentari, Rahova and Pantelimon are the poorest areas in Bucharest and it's best to avoid them to ensure your safety.
4. Business and sales taken to a whole new level
It's actually a pro that Bucharest is an important commercial, economic and business center, but that's easily turning into a negative side when it's taken to a whole new level and everyone is trying to sell you something.
That's the second most frequent complaint of Bucharest people, that everyone, from the taxi driver to the grocery store and to the women selling parsley leaves down the street are trying to sell. It's like a boom of offers to buy at every step, which can get tiring at some point.
5. The city is dirty
Excluding the recent scandal in one of the city's divisions that left the garbage bins overflowing and garbage not collected for weeks, the city is generally dirty.
Many people don't really care to throw their garbage into the bins they're supposed to, and as a result there are lots of plastic wrappers, coffee cups and even larger things all over the place.
The city does have workers that try to keep things under control and do their best, but sometimes – and especially in some areas of the city – they simply can't keep up.
And don't even get me started on the dog poop situation. I absolutely hate it. Nobody seems to clean after their pets, who apparently love to poop on all sidewalks. Horrible!
6. BIG pollution problems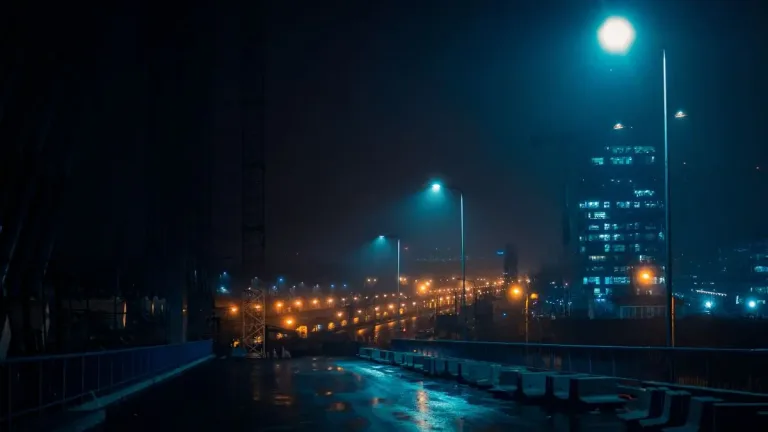 The air quality is abysmal in Bucharest, which is considered one of the most polluted cities in Romania and Europe.
A recent study ranked it as the 6th most polluted city in Europe, but I sometimes saw headlines claiming that it was the most polluted European capital and such.
Either way, expect air quality to be really low as pollution is a huge problem the city is yet to deal with.
Conclusion
Now you have them listed, and you can compare them yourself and make the decision if the Pros outweigh the Cons or not.
For example, there may be the con of heavy traffic, but the pro that there are perfectly functional and efficient metro lines solves the problem of time spent in agglomerated traffic on the road.
Plus, there is the huge advantage that you can always escape the noise and traffic (and pollution) of the city in a matter of 120min, with a trip to the beach or to the mountain – whatever you feel like!
Same applies for the high prices, which are covered by some of the highest salaries in the entire country.
And even though the con of dangerous neighborhoods may seem like a deal-breaker, you don't actually have to go to those areas, because most of the offices and work locations are in central areas.
Plus, you have one of the widest palettes of job offers, shopping malls and cultural events from Romania.
So despite the negatives, we can say that for most people, Bucharest is a good place to live in with lots of Pros. The Cons might be enough to be deal breakers for some (like myself), but this is up for you to decide.
Are you considering living in Bucharest? If you do, and you discovered any other pros or cons that I haven't mentioned above, feel free to share your thoughts in the comments section below, to keep this article useful and up-to-date.