No matter if you are an EU or non-EU citizen, you are legally allowed to stay in Romania no more than 90 days. If you want to spend more time in Romania, you will need to get a residence permit – today, we'll learn everything about that.
NOTE: This is a lengthy article with many details for various situations. Make sure to read the parts that apply to you (mainly if you are an EU or non-EU citizen).
You can also find out how to renew your residence permit in Romania towards the bottom of the article.
The Romanian Residence Permit
Also referred to as Certificat de inregistrare or Registration Certificate, the residence permit allows you to spend 1 to 5 years in Romania, legally.
Usually, the amount of time on each permit is 1 year, especially for non-EU citizens. EU citizens will get a permit to spend 5 years in the country easier.
The only problem is that you'll have to deal a bit with the Romanian bureaucracy to get your residence permit – something that is not extremely enjoyable, but fortunately you don't have to go through this often!
Also, based on the experiences shared by our readers, the office workers are doing their best to keep this experience as pleasant as possible.
In today's article, we are going to talk about how to get a residence permit in Romania if you are an EU citizen but also if you are not an EU citizen.
The procedures vary slightly, with the latter being a bit more complicated. If you're not an EU citizen, simply scroll down until you get to the non-EU part.
If you are only interested in renewing your permit, scroll down toward the bottom (the procedure is the same for both EU and non-EU citizens).
How to get your Romania residence permit as an EU citizen
If you're looking to get a registration certificate in Romania (this is actually the official name, as the "residence permit" is actually given to family members – but we won't focus too much on terminology right now), things are really simple for EU and EEA citizens.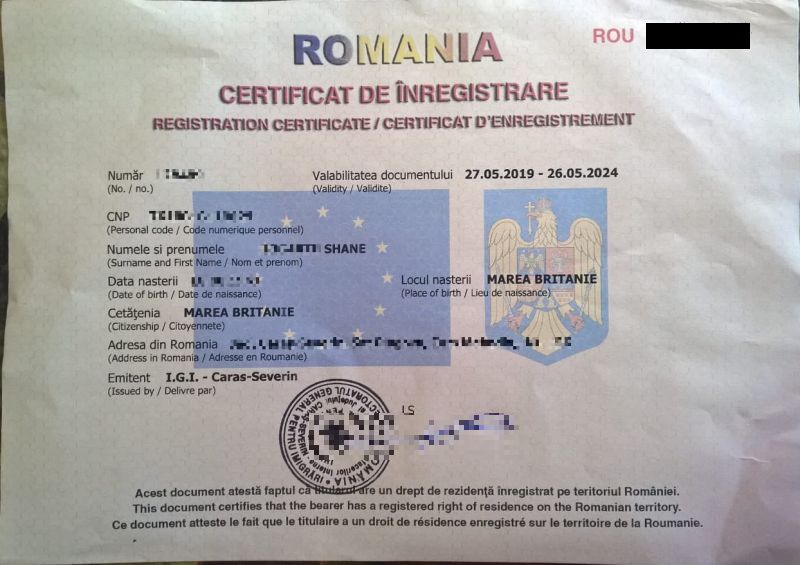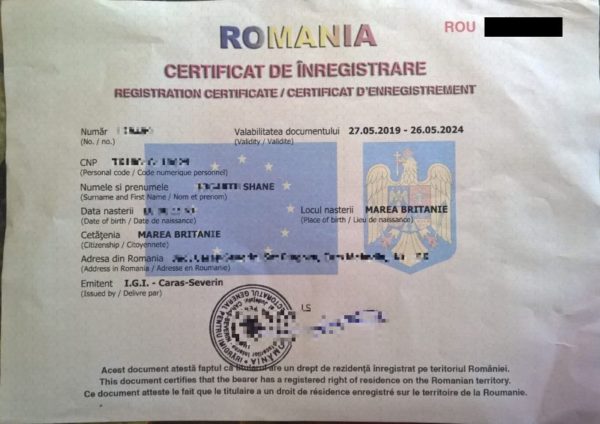 You need to complete a few steps and the permit is usually issued in the same day (takes a few hours):
1. First, you will need to fill up a form requesting your permit, and you can get yours from the territorial units of the General Inspectorate for Immigration (each larger city will have one).
You will get a different form based on your situation: you can register as an employee, volunteer, commercial activities, study, self sufficient person or family member.
You can also download the forms online (but you need to print them on paper). All can be found here.
2. You need your ID card or Passport (both copy and original)
3. Proof of funds if you apply for self sufficiency (pension slip, bank account etc) or work contract / study contract (depending on the case)
Note: As you will see below, unless you move here with work, the self-sufficient route is the easiest as the requirements are very low.
4. Optional: proof of health insurance (if you apply as a self-sufficient person, you will need this. If you are employed, you don't).
If you are insured in another EU country, that is acceptable as long as you have the European Health Card.
Otherwise, you will need a private health insurance OR insurance under the Romanian national health insurance system.
What does "sufficient funds" or "self sufficient" mean in Romania?
Even though the salaries in Romania have grown over the years, the actual requirements for self sufficiency haven't been updated accordingly. As a result, they are still at 2001 levels, even though they have been updated in 2013.
So, the amount you need to prove that you are self sufficient is pretty much laughable:
– 141,5 RON (around 30 Euros) per month for 1 person
– 255 RON (around 50 EUR) per month for a 2 person family
– 357 RON per month for a 3 person family
– 442 RON per month for a 4 person family
– 527 RON per month for a 5 person family
– extra 36.5 RON per month for each additional family member over 5
Note: DO NOT expect these values above to be enough for you to live in Romania. These are just bureaucratic requirements that make it really easy for all EU citizens to get their residence permit without the need of a lot of cash in the bank.
How to prove that you have sufficient funds:
Pension coupon that you have received at most 3 months before coming to Romania
a tax statement from the previous year proving that you meet the minimum required income listed above
a bank account proving that you have the money or basically any document that proves that you have sufficient funds
for students, writing a declaration that you have sufficient funds is acceptable.
IMPORTANT: In order to complete the registration forms, you will need a local address in Romania.
This means that you should have secured a rental contract or bought a house/apartment prior to applying. Make sure to have your rental contract on hand (a photocopy of it) just in case the office workers ask for it. Some do, some don't.
You don't have to pay any extra fees to get your residence permit as an EU citizen. Just go to the office with the required papers and that's it!
For EU an EEA citizens, the residence permit is offered in the same day, usually immediately after dropping in the papers. But it can take up to a few hours.
The permit is valid for at least one year, but sometimes you can get up to 5 years. It can be renewed yearly (or before expiration) following the same simple procedures.
All in all, if you're an EU citizen and you want to get a registration certificate in Romania for stays longer than 3 months, it's extremely easy to get it.
How to get your Romania residence permit as a non-EU citizen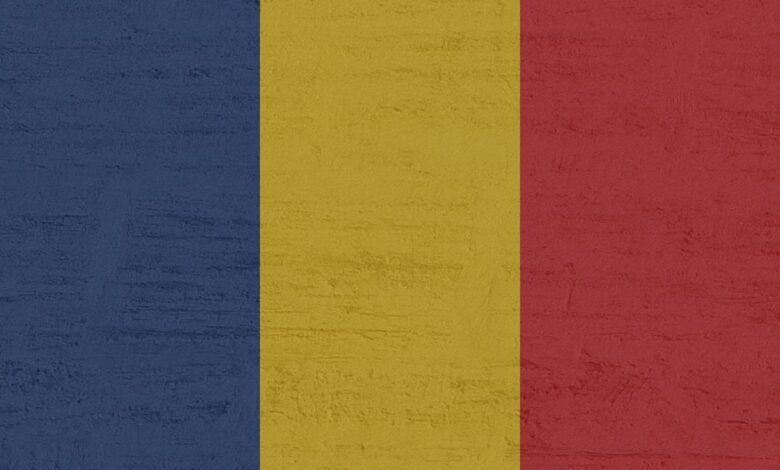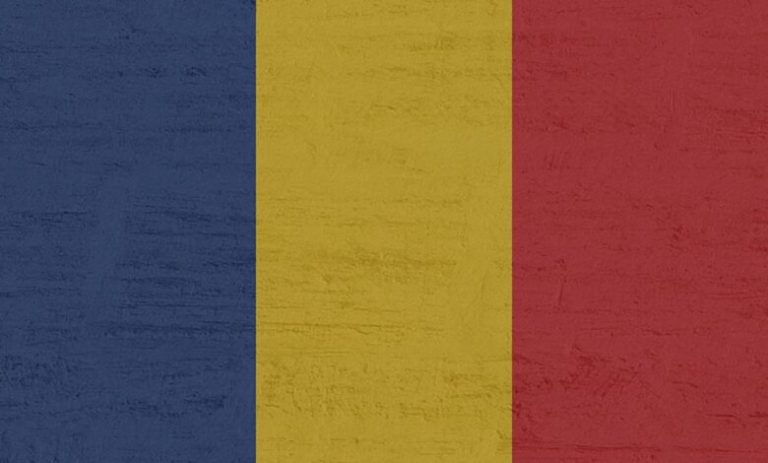 Things are a bit more complicated if you are a non-EU citizen who wants to stay in Romania for more than 90 days.
The main thing that makes getting a residence permit more difficult for an US, Canadian or any other non-EU citizen is the fact that self-sufficiency is not accepted as a valid reason to live here.
Also, Romania does not offer a retirement plan or something to make it easier for retirees to move to Romania, if they are from outside the EU.
So, even if you are a self sufficient person or a retiree, you will have to meet one of the requirements below in order to get your residence permit in Romania:
– being employed in Romania
– joining family (family reunification)
– studying
– scientific research or religious activities
– volunteering
– long-term medical treatment (you would actually need a letter from the institution treating you to confirm it)
– Unremunerated training (in this case, you must submit proof of sufficient funds, amounting to at least the monthly gross average salary in the country)
– manager of a company
This last method used to be the easiest way for self-sufficient people who are non-EU citizens to get their residence permit in Romania.
It was cheap and relatively easy to achieve, and it still is for most people who don't meet any of the other requirements.
However, in order to get the registration certificate as the manager of a company, you now need to meet this requirement as well: the company realized a contribution of capital or a technology transfer of at least 50,000 EUR
(Update: according to our readers who discussed this in detail with the authorities, for US citizens, the 50,000 Euros criteria DOES NOT apply, meaning that the entire process should be a lot easier).
Some of our readers also had success contacting various NGOs and getting the necessary paperwork from them. So you have your options, but it's not simple.
The taxes you have to pay also vary depending on the type of application, but usually you should expect to have to pay at least the following:
120 Euros consular tax
259 RON (around 53 Euros) for the residency permit (permis de sedere) itself
Please have in mind that these taxes might change, use them more as a guideline and double check with the embassy for actual costs!
For non-EU citizens, the police record is also required, proof that you have health insurance, proof that you have where to live and, based on your personal situation and reasons for applying, more documents might be required.
Have in mind that you must apply for a residence permit in the country (or an extension of it) at least 30 days before the expiration of your current status (that's either after 60 days in the country or 30 days before your current permit expires).
IMPORTANT: Children are guaranteed to get the residence permit as part of the family reunification process, but they can only apply after the parent(s) get their own permit.
In other words, make sure to time this correctly if your child arrived in the country at the same date as you did, otherwise you risk them overstaying their visa!
How easy is it to get your residence permit as a non-EU citizen?
As long as you have all the necessary paperwork, everything is very easy. There were stories in the past of people being denied their stays (either visas or extensions) but that only happens if you do not meet the requirements.
For example, our reader John K wrote this reply to another article:
"So much easier to make contact with a non-profit school or charity and arrange a volunteer contract which is sufficient for imigrare.
Of course you still need health insurance, lease, doctors note, possibly proof of income (my pension record), volunteer contract (I tutor kids), but its far cheaper than opening a dummy company.
I'm applying for my third renewal next month. I suggest you visit imigrare and get a print-out of what you need and submit a copy with your package, they will use it as a checklist. I suggest you submit on the earliest day they accept it."
So you don't really have to go the dummy-company route in order to get your permit!
Where to submit your application?
You have to visit the Immigration office in your current city, or you can try it online.
If you are in a small city or village, there might not be a local Immigration office there, but one that serves the entire county in a nearby, larger city.
Just Google "birou emigrari" and the name of your city to find out where you can find the closest one!
Recently, an online portal was opened for this. You can check it out here.
What happens if you don't get your residence permit
If you stay longer than 90 days in Romania, as an US citizen or other non-EU individual, without getting the residence permit, you will incur a fine of up to $600 and you could also be banned from returning to Romania for a period of time that depends on the length of the overstay (but usually no longer than 1 year).
If you have valid grounds for not getting the permit, like medical emergencies or school/employer failing to give you the required documents, you can request a waiver of the ban at the Immigration Office – this has to be done before leaving the country.
For EU citizens, you could incur a fine (apparently of around 50 lei, which is something like 12 Euros) and you won't be banned from returning to the country, nor deported.
If you want to find out even more, you can check out this article which fully details how an US family moved to Romania and what they had to do to make their stay legal and permanent.
Have in mind that they made the move back in 2015 and things changed a bit since then, but apparently not by a lot.
Also, make sure to read the comments below this article for extra useful information on the matter, shared by our readers who went through this process.
How to Renew Your Residence Permit in Romania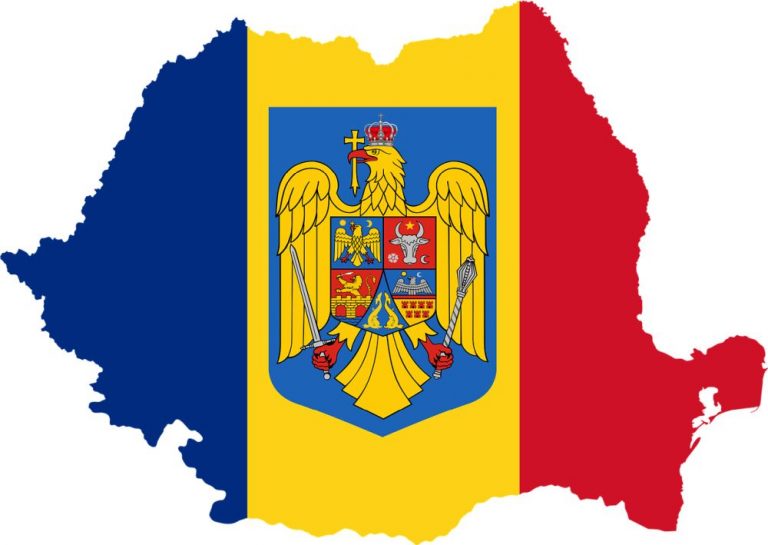 Renewing your residence permit is very similar with getting a new one, as you will basically have to provide the same documentation once again.
Even though the process of renewing your Romania "permis de sedere" (residence permit) is a lot more straightforward and easy, there are still some things that you should keep in mind.
First, the year you are usually given on your residence permit starts to be counted from the day you APPLY for the said permit, and not when you receive it. So always check the dates on your permit!
Also, our reader Brandon Xavier shared this experience with us (it was on a different article that was merged with this one):
"Something unexpected happened while I was renewing that might be important for others to know.
Due to a number of things (some beyond my control, some not) I had some delays getting my company operating (not a dummy company, BTW).
While the agent was reviewing my documents, she noticed on the constator no revenue had been reported.
She warned me that this was going to be problem, and took notes while I explained all the delays in the startup (everything from waiting for my partner to finish some certifications, to COVID caused delays, to dealing with the bureaucracy of the ONRC, etc.). She was very understanding and said she would help try to get this solved.
She was right about it being a problem. I got a call almost 30 days later from the immigration office wanting to know why the business was not operating yet and when it would be.
I explained to the gentleman about all the delays, but he was pretty insistent that I needed to show some proof of the company operating before he would approve the renewal. We agreed that I would emails him copies of some receipts as soon as I could.
So, I got to work opening up the business on a limited basis and made copies of the first few receipts to email to him.
Almost 30 more days later I got a notification that my case was "Resolved". I had to email back to find out exactly what that meant. It was then they called me and told me my permit de sedere was ready to pick up.
I do not know if this is a permanent change in policy or what. But you might want to investigate further if you're planning on staying here long-term as an administrator of a "dummy" company."
So there can always be surprises and particularities, on a case by case basis. But in 99% of the cases, things should go smoothly and without any problems or hiccups.
Also, make sure to read the comments below. There are some nice experiences shared by people who went through this and were kind enough to detail the process once more.