If there's one question that I get all of the time, it's this: "I'm a US citizen – how do I immigrate to Romania?" I did publish an article covering all the steps required to get a residence permit with the official requirements, but first hand experience is even better, right?
So this article will cover immigrating to Romania as a non EU national. No matter if you're coming from the US, Canada, Australia or any other non-EU country, this first-hand experience will surely help.
Do make sure to check out the linked article above for all the details and official requirements, but also read this one for a hands-on experience with the entire moving to Romania process.
This article was written by Kevin, who moved from the US to Brasov back in 2015 and is still there today, with no intention to leave.
In order to get his residence permit and be able to live in Romania long term, he decided to open a company since the other potential methods in his family's case wouldn't have worked.
(He and his wife are retired and since Romania doesn't offer a retirement visa for non-EU citizens at the moment, the company route was the best for them).
And he's going to share all the knowledge on this matter with us in an extremely helpful article that you can read below.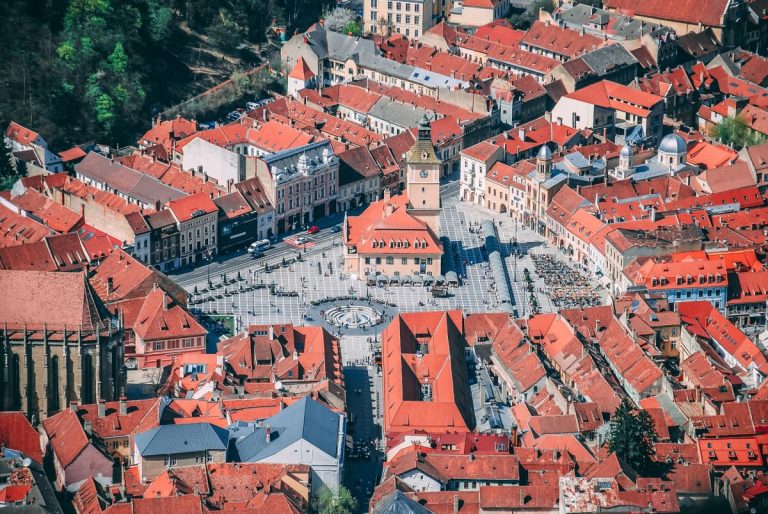 Please note: this is based on his experience, which is still extremely helpful. Don't forget to actually read the article I have linked to at the top, to explore all options and requirements for immigrating to Romania as a non-EU citizen.
Not being an EU citizen, trying to immigrate to Romania is definitely a challenge. The laws are not in our favor.
I believe it's by design, because there are a lot of non-EU countries that Romania doesn't really want immigrants from. The US, Canada, Australia, etc. just happen to be lumped in with those countries.
I'll start with a disclaimer. The laws will be different next year than they are now.
They've already changed 3 times in the year and a half that we've lived here. There are national laws, county laws, and local laws that affect us in different ways.
They're sure to change again and make it more difficult or at least different than it has been.
Each county and town has their own rules. So what's true for Brasov may not be true for Bucharest. This adds stress to each time I reapply.
Maybe there won't be a way to remain here. Knowing that we could possibly have to pack up and leave worries us.
The key to the entire process is to have a good lawyer you can trust. I've seen lawyers that cost a lot that I wouldn't trust. I've seen lawyers that cost little that I would. My lawyer costs more than some, but less than others.
What I like is that she knows the people she has to deal with. They know her too. They trust her and work well with her.
Finding a lawyer like that was dumb luck. I've seen others that weren't as lucky and had a lot of problems getting their permit. I've also seen people denied permits.
Every step that I will outline below requires a lot of documentation. All of this documentation will be in Romanian.
So you can expect a lot of trips to the translator. There are also a lot of notaries required. Those will also be in Romanian.
They will likely arrange a translator there for you unless you are fluent in Romanian.
The notary public in Romania is very different from the notary in the US. It's a very high position here with a lot of rules. It's a unique process that you have to experience before you know what to expect.
So the procedure for us, as I can best remember it, was this:
1. You have to live in Romania. You can't open a company from afar. There are steps in the process that you can't complete unless you're there in person.
2. You have to have a rental contract registered. They can't let you stay in the country if you don't have a place to live. The only way they can verify that is with a registered contract.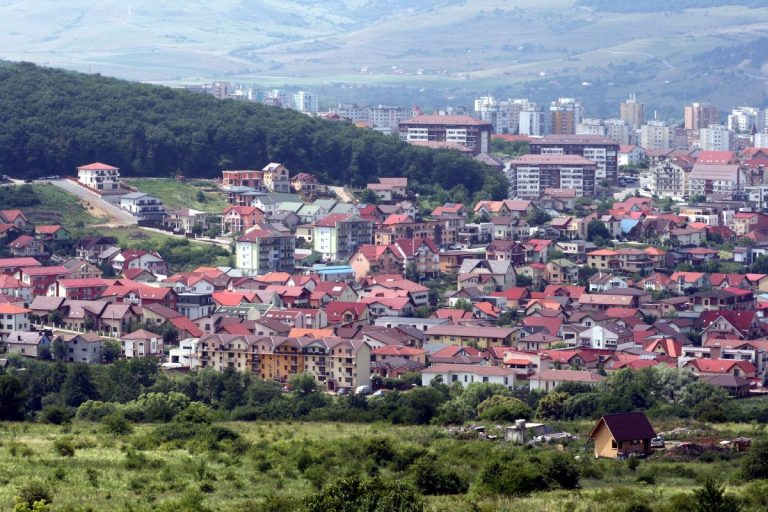 3. You have to name your company. It should be three words for the SRL. Using your family name as one of the words is a good option since there aren't many Smiths or Jones here. After about three days you'll have the SRL opened with the trade register.
4. You have to have a headquarters for your business. Most landlords will not allow you to use your rental address as they believe it will raise their taxes.
You may have to rent space somewhere. This is one of the trickiest steps (talk to your lawyer or accountant as they will have solutions for this – cheaper than actually renting extra space!)
5. You have to have a Romanian bank account. You must put capital into your company for each of the administrators.
6. There are tax filings that must be accomplished quarterly and annually to keep your company legal. This requires an accountant.
Get a good accountant that will electronically file your documents. You have to give them power of attorney for this, which requires another trip to the notary.
So now it's time to work on your residency permit. As above, you have to be here and you have to have the registered rental contract for at least a year.
1. You have to have insurance to apply for residency. You will have to visit a private insurance company and get a contract for the year.
You can't get the optional state insurance at this point (but you can switch to it after getting the permit).
2. You have to pay a lot of little taxes to a lot of little places. There is a long list of various amounts that must be paid to different agencies.
They will provide either stamps or signatures and stamps on documents you'll need to apply.
3. You must visit a doctor. There is a small form they must sign and stamp saying that you don't have any communicable diseases and are fit to stay in Romania.
4. You have to provide passport style pictures to the immigration office. They attach this to your package requesting your permit.
5. You have to have originals and copies of all your business documentation.
6. Usually, your lawyer will prepare all the documents that are required to apply for your permit, including the application itself.
7. Now it's time to go to the immigration office at the police station. They will go through the entire application package and ask you a few minor questions. Then they will take your picture. This is the actual picture that will be on your permit.
8. After 30 days, your permit will be ready for pick up, but you're not done yet.
9. Once you have your permit, you must pay into the Romanian social insurance for each family member over 18. This takes a few visits to a few offices to accomplish.
Any children under 18 will be allowed to stay for family unification. That means as long as you're allowed to stay, they're allowed to stay.
So the date on their permits will match yours, even though you had to wait to apply for theirs. Don't be caught off-guard by this like we were.
We had to scramble to get the paperwork submitted on time for our son. If your child turns 18 while you're living here, that creates an interesting situation.
It seems like there's a hole in the laws. The permit will run until their 18th birthday only. There may be fines, deportation, or other issues with immigration because of this situation once they turn 18.
So the important question: how much does all this cost?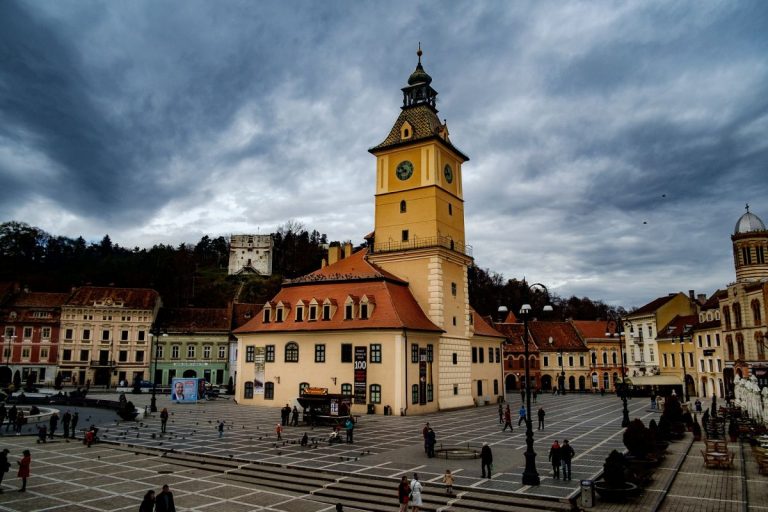 The short answer is a lot. There are variables each year. The lawyer and accountant you choose will impact how much it costs.
We set aside $6,000 each year to cover the expense of permits for two. We have been told that after 6 years of this cost, we can apply for long-term residency or citizenship.
So $36,000 later, we may get peace of mind in the knowledge that we can stay forever.
This is just how it worked for us, in Brasov. It surely works differently in other cities as their laws might be different – but it's a great starting point when it comes to knowing what you have to go through and especially what the costs are for a non-EU person to immigrate here.
Have in mind, though, that these amounts are for those who choose to open a company to get the registration permit.
If you come here to study or you are employed, your costs will be much lower since you won't need to spend on so many things (including accountants, lawyers and so on).
Make sure to also read the comments section of this article, as there are additional details from Kevin and other readers of our blog.