Since many of the people visiting this blog are interested in moving to Romania and living here as opposed to just traveling for a while, I've decided to share some thoughts on what it's like to live in Romania as a foreigner.
This is probably the most important thing that everybody has to take into account before moving to a country: will the locals accept me and help me feel welcome, or will they be cold and consider me an invader and treat me badly?
In order to answer these questions and help you better understand how it will be to live as an expat in Romania, I will put to good use the talks I had with various people that made the move here, as well as extensive research and my personal experience after living in Romania for so long.
Is Romania a good place to live as a foreigner / expat?
Yes, Romania is a great place to live in as a foreigner or expat as it offers a rich culture, a lower cost of living than the rest of Europe and it has some of the friendliest people you will ever meet.
Add to that beautiful nature, improving infrastructure and great traditional food and you have solid reasons to consider Romania a good place to live in.
What is it like to live in Romania as an expat?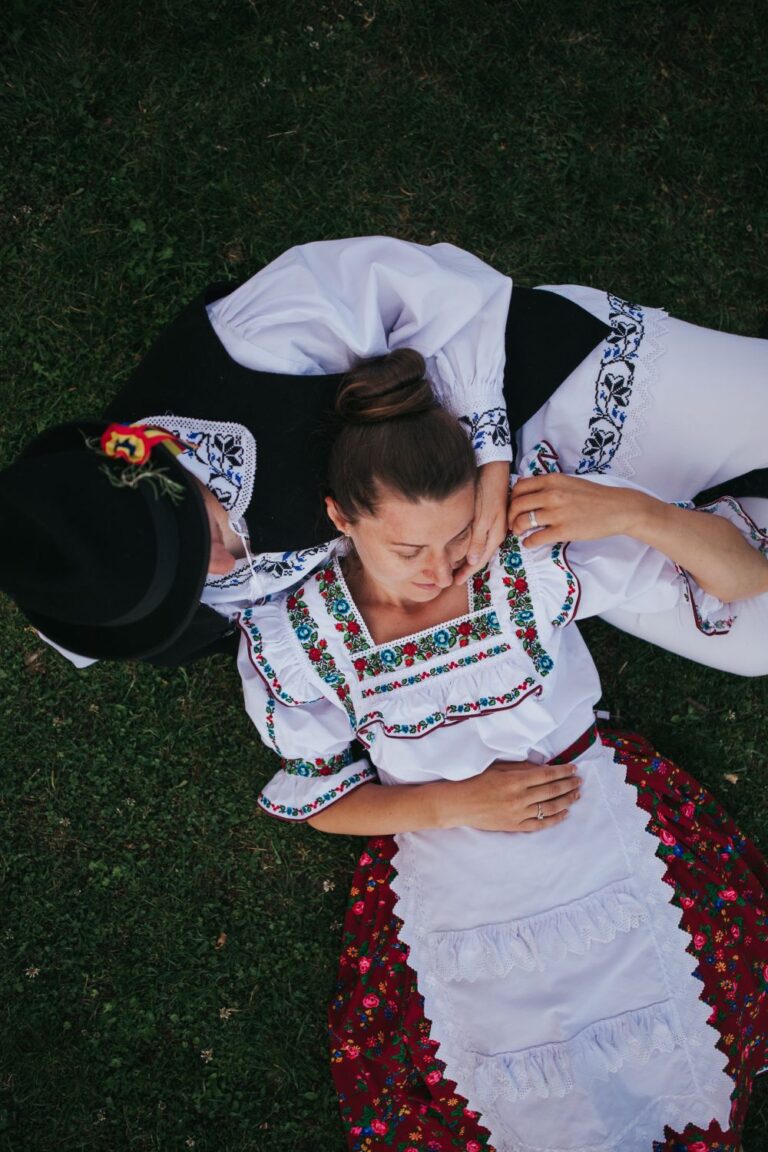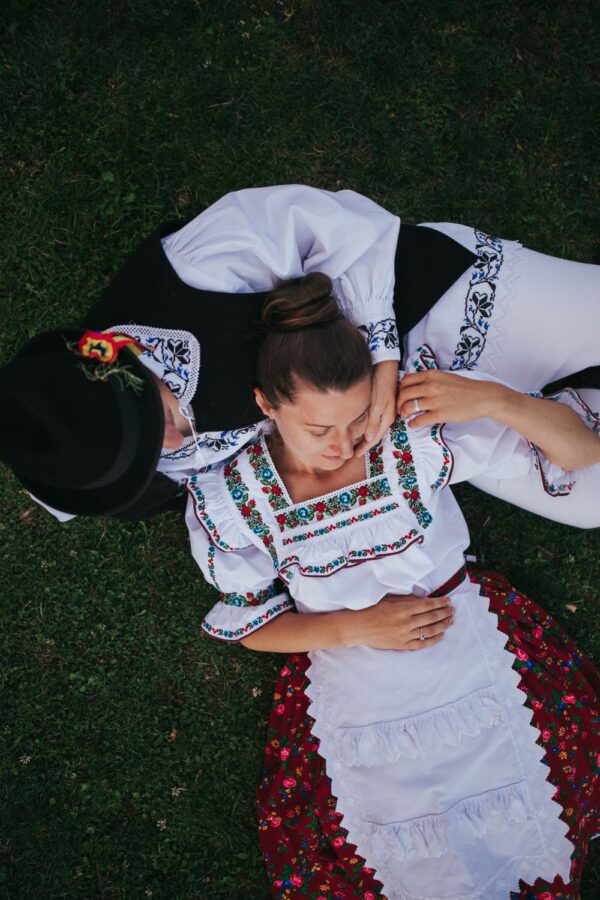 In the end, before getting more in depth with this, I must say an extremely important thing: what type of person you are matters a lot, just like anywhere else in the world.
Even in the friendliest countries out there or with the friendliest people in the world, if you consider yourself superior and act as if the world belongs to you and you disrespect others or treat them badly, you will surely not feel welcome.
Although many countries are extremely happy to welcome foreigners, very few are actually asking them to come over and have no obligation to go the extra mile to make you feel good (although most still do it).
I am saying this remembering an episode I witnessed in Budapest, in a McDonald's: there was this huge lady, a native English speaker, blocking the entrance into the restaurant.
She had simply stopped there, placed a huge suitcase next to her, taking 90% of the entrance's space and was casually slurping her soda like that was the only place she could do it.
A Hungarian lady tried to enter and managed to squeeze in – and while doing so, she said something in Hungarian.
Now I don't understand the language, but judging from her tone and body language, she appeared to tell the other lady that she was blocking the entrance, but on a calm tone.
That's when all hell broke loose: the lady blocking the way started screaming that she shouldn't be treated like that, yelling at the first lady to address her in English if she had anything to say and show her some respect.
Now, this is wrong on all terms, obviously! Don't be that person – ever! In no country is that acceptable
If you do that, if you're that kind of person, you shouldn't expect others to treat you nicely because you simply don't deserve it.
If you are that kind of person, you should stop reading right now and know that living in Romania as a foreigner will be a bad experience for you. But the same will happen in any other country, unfortunately…
Now that I got that out of the system, let's get straight to business and see how is life like in Romania for foreigners – based on my own experience and research, but also based on the talks I've had with various people who have made the move and spent here at least a few months (and some of them years).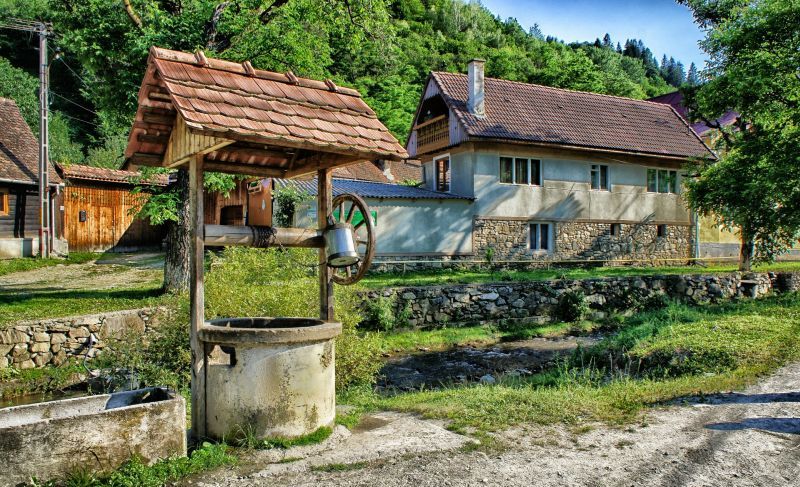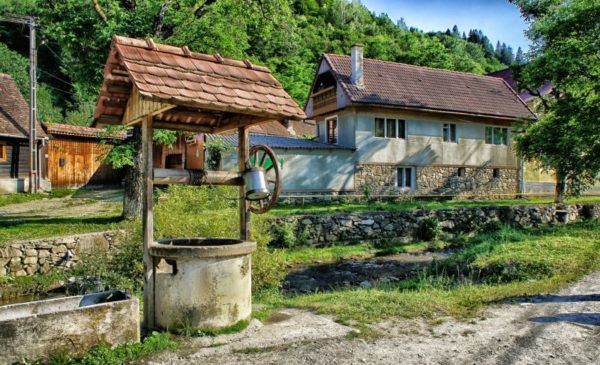 As you can imagine, running a blog about Romania, I had contact with many foreigners who have made the move, such as the family who moved to Brasov from the US or the Brazilian family that moved to Timisoara – to mention just the ones that actually decided to be featured on the blog.
Just like everywhere in the world, there are good things and bad things about living in Romania.
You probably know already about the most important of them (like the fact that this is a really cheap country to be in), but I will still go through everything I can think of – good and bad – and let you decide how life in Romania is.
Romanians love to be (and ARE) great hosts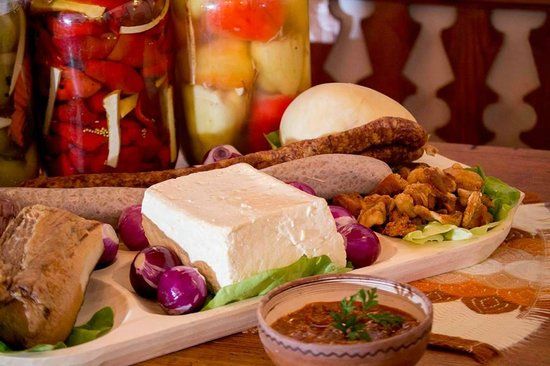 If you've been in Romania for a while, you probably know already that Romanians love to impress – even the people they don't like.
When it comes to foreigners, things become – in most occasions – even more important.
Romanians want foreigners to feel good in their country and leave with a solid impression (no matter if the people are actually moving there forever or not).
Romanians are considered, like most people living in the Balkans, great hosts. They will usually go the extra distance to feel you welcome and improve your experience in Romania.
Do have in mind that this can turn into a slightly negative thing, depending on the areas you are visiting.
Many of the people living in the country are still uneducated and customer service is one of the worst in Europe – no matter if you're talking about the public or the private sector.
And since people are simply not trained to be hospitable, their desire to make you feel good and welcome might actually turn into a frustrating experience.
But it's all with good intentions and fortunately things have improved a lot over the past few years and people now understand that their efforts to make you feel welcome could be overwhelming for some.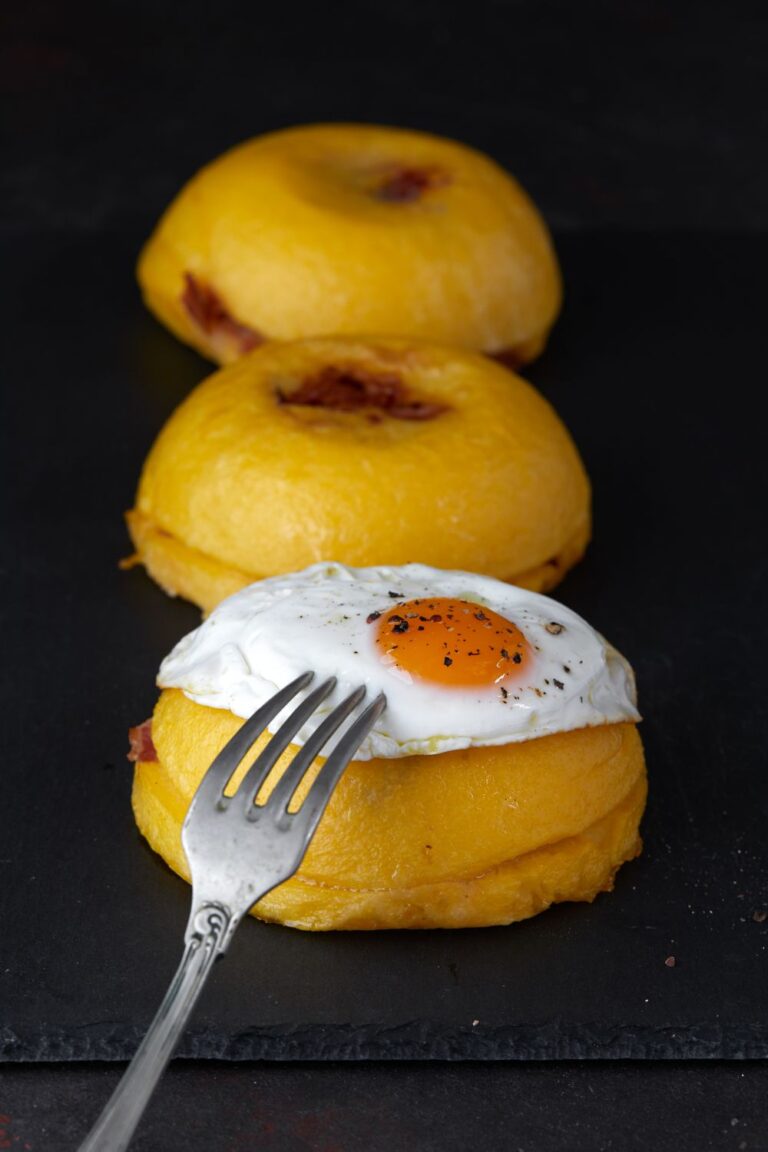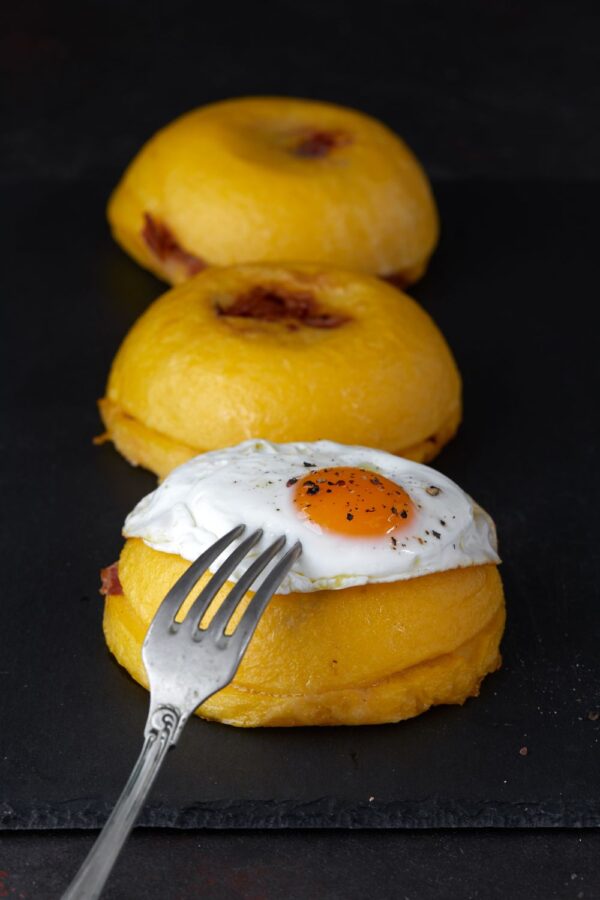 If you're visiting a village, for example, the people there will force you to drink Palinca or Tuica (a local moonshine), try some local cuisine that you might not want to and maybe drag you from the table to dance a Hora, the traditional dance. This is all good fun for most, but not all!
So if you're more of an introvert and like your privacy, you might not enjoy this. But it all comes from the heart, from people with the desire to make you feel better, from people who simply can't imagine that others might not want to do this or that. So just try to take it in and let yourself go by the flow.
This becomes less obvious in the larger cities, where people will still generally wish to make and impression and help you feel as good as possible, without force feeding you or going over the line.
Romanians love foreigners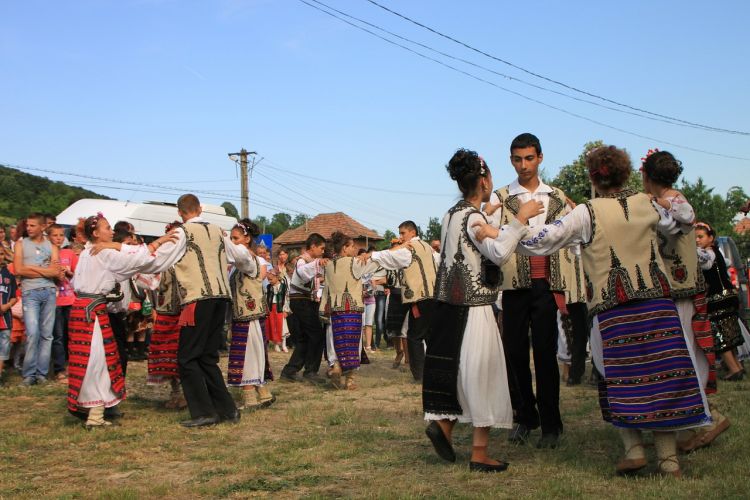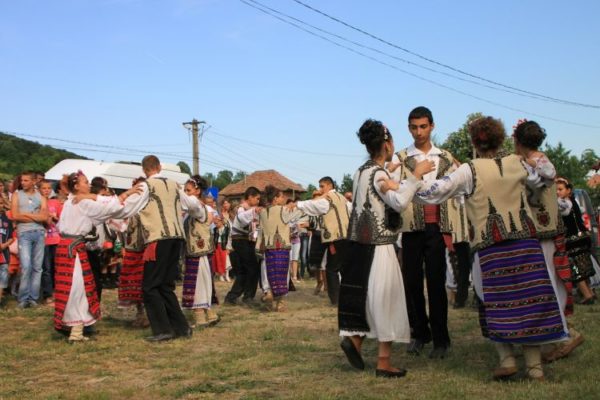 Since Romania is still a very poor country – one of the poorest in the European Union – and many of the locals have lived a large chunk of their lives during the communist regime, there are still some leftovers from those times which come with both good and bad effects.
One of the good ones is the fact that Romanians instantly consider all foreigners rich and on numerous occasions feel inferior to them – and this comes with an even greater pressure to please.
It doesn't really matter if you're rich or not, you'll always be looked at as "that rich foreigner".
Fortunately, the younger generation is more open minded and slightly better traveled, so things are changing but since Romania doesn't have a huge expat community, most foreigners are still considered pretty exotic.
These are some of the reasons why Romanians actually love foreigners!
This also means that in certain situations, because they automatically consider you rich, they will try to get more money from you (if selling something, for example) and you always have the chance of running into that Romanian who has a great idea for a business, but not enough money to launch it…
Romanians are always in race to make more money (and impress)
Although things have changed a bit recently and more people are earning a lot more than they did before, Romania is still, overall, a very poor country with many people living on less than the minimum wage in the country.
Even those with better paid jobs still don't manage to make ends meet as salaries are left behind by the increasing cost of living. However, overall, things are much better now than they were several years ago.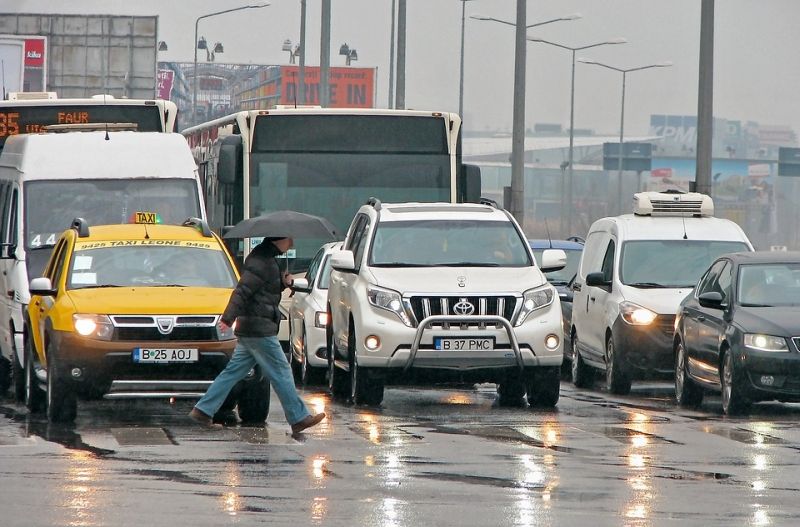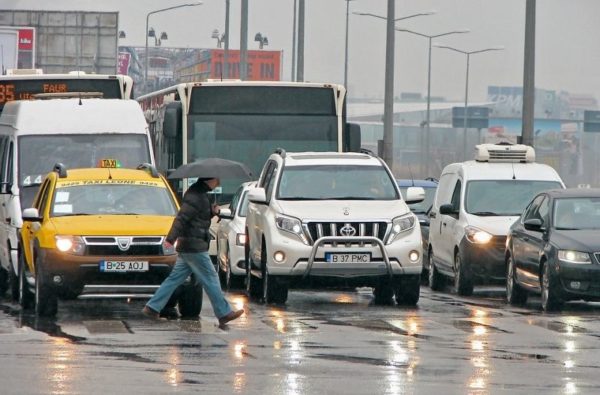 Since Romanians are people who usually want to impress, they're always in a hurry to make more money and live a better life.
This could be a positive thing, but also comes with negatives, meaning that Romanians are usually upset and grumpy and stressed out and smile less often than other people.
Instead of embracing life and keeping a positive mindset, many are pessimistic and always see the empty half of the glass.
The race for making money – no matter what – also makes some lose a bit of their humanity and be bitter at all times, never accepting or understanding a gesture of good will, for example.
They usually prefer to spend all their money on expensive cars and phones and consumerist stuff just to impress others, resulting in even more stress for them. Some people went as far as buying expensive cars (like BMWs or Mercedes) just to keep them parked on the street because they couldn't afford to fill up the tank…
As a result, Romanians are not always shiny and a great company. But this again is changing in the younger generation so things will only get better.
But if you're expecting to find a relaxed country with people casually strolling around and taking their time to enjoy nature… you'll be a bit disappointed!
The cost of living is still low
Although prices have been going up quite a bit in the past several years and there are no signs it will stop here, the cost of living in Romania remains one of the lowest in Europe.
This is extremely good news for foreigners that come here without depending on local jobs – where salaries are low, just like the cost of living.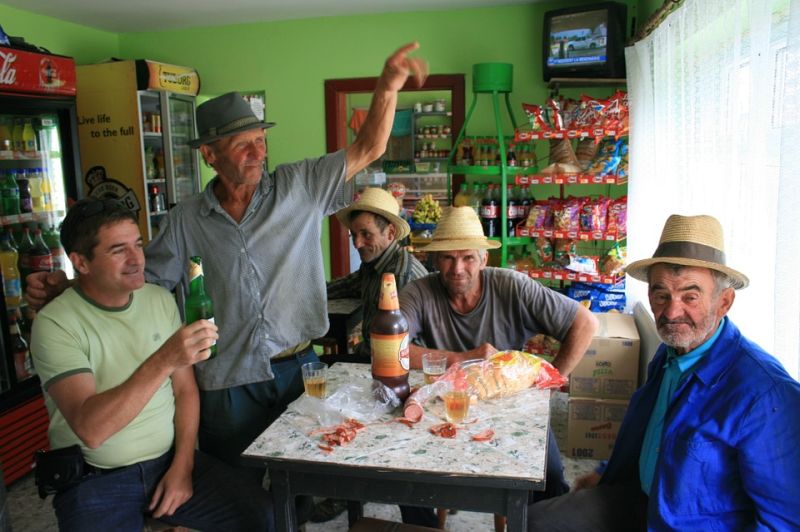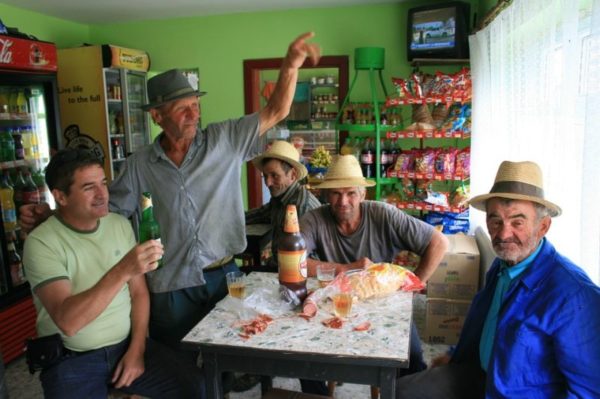 However, even if you come to work in the country, you could still find a well paid job, earning a lot more than the average Romanian.
Normally, for a single person, if you have 1,000 Euros per month (or more), you can still live a very decent life with rent and all expenses included. 1,500 Euros per person and 2,000 Euros per family would probably be in the "very safe" zone too.
Being gay in Romania
I recently wrote an article about this and the conclusion is that although things are changing relatively fast, being part of the LGBTQ community is not an advantage when you live in Romania.
Being openly gay might come with some disadvantages and stares from some people, but overall you'll be safe and still be able to surround yourself with a lot of great people, heterosexual or not.
But unfortunately, many people (especially in the smaller cities and the rural areas) are still not very open minded.
What about other races?
The sad truth is that not all races are looked at with the same eyes in Romania. The smaller the city and the less touristy, the more stares you should expect to get as a non-caucasian.
However, I wouldn't say that it's racism in question here, but simply the fact that people living in Romania (especially the cities or villages) are not used with this ethnic diversity and there might still be people living in this country who only saw caucasians in their entire life.
So the stares you might get (be prepared to get them since Romanians are not shy to stare!) will mostly come from curiosity and not racism.
Conclusion
All in all, even though Romanians are generally very open to meeting new people from all parts of the world, you will still have to make some adjustments to enjoy life in the country.
Although I wouldn't really call it a "culture shock," there will definitely be some differences in terms of Romanians' mentality and way of doing things.
It's not better or worse than it is in other places, but it definitely is different and the further away from Romania you're used to live, the more differences you might spot.
So people coming from nearby countries like Serbia, Bulgaria, Hungary and so on might feel at home instantly, while those coming from Asia, the US and other countries will see more noticeable differences in day to day life.
But all in all, living in Romania as a foreigner shouldn't be too difficult. The cultural differences are not huge and now with all the globalization and internet available everywhere, people are becoming more and more educated and ready to embrace or at least accept cultural differences.
Also in terms of things you can do to keep yourself entertained, the food you can eat and the stores you have available, you shouldn't worry about missing anything that you have in your home country.
Maybe some very specific, traditional items will be a bit more difficult to find, but with massive supermarkets like Carrefour, Cora, Auchan, Real and so on, you will definitely be able to find at least most – if not all – things you are used with at home.
If you have other more specific questions about living in Romania as a foreigner, let me know and I will give it my best to offer an honest answer.