Since Valentine's Day is right around the corner and the Romanians have embraced this celebration of love just like the rest of the world did, I have decided to start some Romanian lessons here on this blog and we'll start by teaching you how to say "I love you" in Romanian, as well as a few other love-related words and phrases.
Yeah, I know that swear words are the first that you usually learn in a new language, but let's make a change on this matter and let's learn some nice words to say to your loved one instead. If she or he is Romanian, of course, they will definitely appreciate the gesture!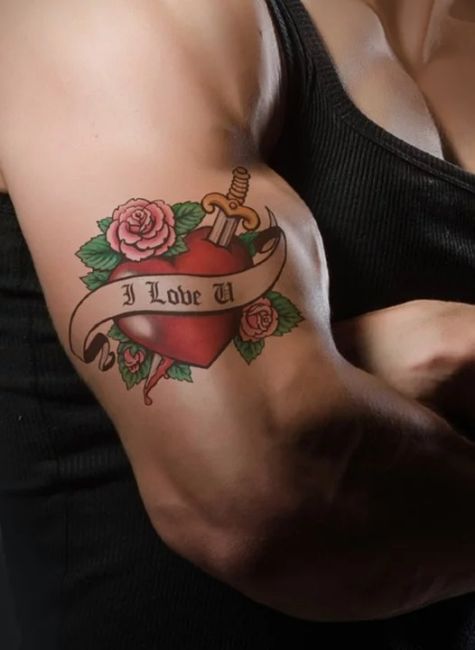 So let's start with how to say I love you in Romanian – plus a few variations!
I love you = Te iubesc
I love you a lot = Te iubesc mult
You are my loved one (when talking to a female): Esti iubita mea
You are my loved one (when talking to a male): Esti iubitul meu
My love = Dragostea mea (or Iubire or Iubirea mea)
You are my everything = Tu esti totul pentru mine
And if one thing leads to another and you're all over your head, maybe you will have to go for this one, eventually:
Will you marry me? = Vrei sa te casatoresti cu mine (or the easier version, if you're asking a lady: Vrei sa fii sotia mea?)
Here are some other things you might want to say – compliments of sorts for your special Romanian guy or lady:
You are beautiful = Esti frumoasa (for ladies) and Esti frumos (for men)
You look good = Arati bine
I like you = Imi place de tine
I like your eyes = Imi plac ochii tai
I like your smile = Imi place zambetul tau
Will you be my Valentine? – unfortunately, we don't have anything that would describe the idea of being somebody's Valentine. There are many store-brought cards that you can get with this exact question (in English) so if you really want to pop this question, there's no real way to do it in Romania.
Finally, a fun thing that we heard from a guy working in a Restaurant in Prague, when we visited last year. He made my wife and I chuckle: apparently, he had studied in Romania for a while, but only knew this in the Romanian language:
"Te iubesc, iubirea mea, tu esti viata mea"
This is what his girlfriend had taught him to say – a very cheesy declaration of love, which translates as "I love you, my love, you are my life". But since it was something that the girl wanted to say, I decided to share it with you if you want to go the extra mile. Bonus points from the fact that the line above can be said to both men and women.
OK! Great! Now you know how to tell a Romanian that you love them, so it's time for a quick "did you know" thing:
Although Valentine's Day is now the celebration of love in Romania, we had (and still have, although generally ignored) Dragobetele – our traditional Valentine's Day.
It's making a comeback due to popular media who promote it as our national celebration of love, so you'll have another chance to show your love to your Romanian soul mate AND do so during the Dragobete celebration.
It is celebrated on February 24th each year and apart from chocolates and flowers, there's an interesting belief related to this celebration of love: it is said that the person to first step on their partner's foot will have the dominant role in the relationship.
So you know now what it means if on February 24th your Romanian loved one "accidentally" steps on your foot! Ha.
Even more, I believe that you would offer your partner an even more pleasant surprise if you knew about this traditional celebration of love – Dragobetele – and also let them know what you feel on that day. So you just have to learn once and you can use your knowledge at least twice. But really now, tell your loved one how much you love them daily!