As you probably know, we were recently part of Kevin's great adventure of moving to Romania from the US. They chose Brasov as their destination and they were kind enough to allow us to be part of their amazing experience: we met them in Bucharest and traveled the other day to Brasov, also helping them out a little bit to get around the city, translate and share Romanian knowledge with them.
You already know most of their experience so far from my previous article and an interview with their opinions is coming right before the New Year, but until then, we'll find out a bit more about Brasov, Romania: this time, a Romanian's point of view. Because, yes, the Americans were impressed!
It's been a while since I last visited Brasov and I had never spent 5 nights in the city before, exploring it thoroughly with the mindset of a person who's going to share Pros and Cons about the city.
So it was a nice experience and, even though I didn't really get to live there and I didn't even see everything that Brasov has to offer, I still have some opinions that I will share with you below. Because, if you don't mind the slightly colder weather, it might actually be a great place to move to in Romania!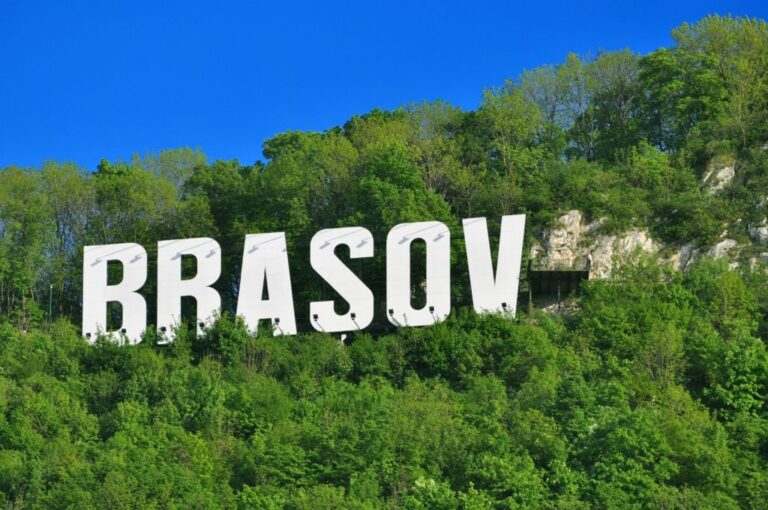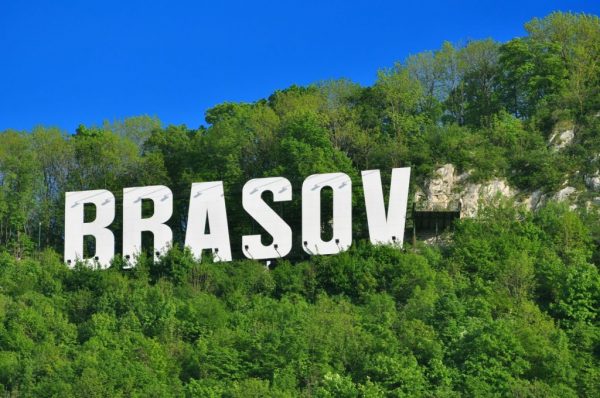 As always, we did choose AirBnb as our go-to website for finding affordable and amazing accomodation and we weren't disappointed this time either. We rented this place, which was absolutely beautiful. Since it was winter and Christmas was coming, we also had a nice surprise – the unique Christmas tree on the wall – and our host proved to be absolutely amazing.
The apartment is situated in the heart of the city (minutes of walking to Piata Sfatului and all the central attractions), it had nice furniture and lovely decorations, it was fully equipped and extremely warm, exactly as anticipated.
Here are some photos of the apartment: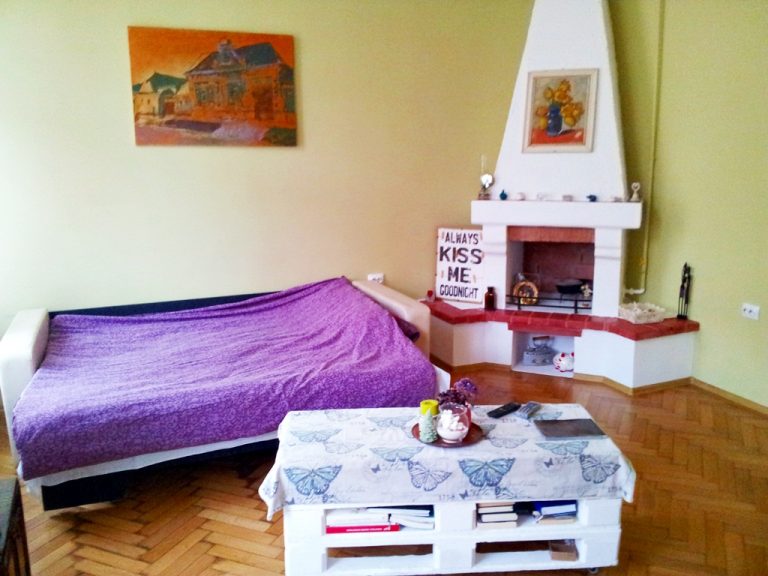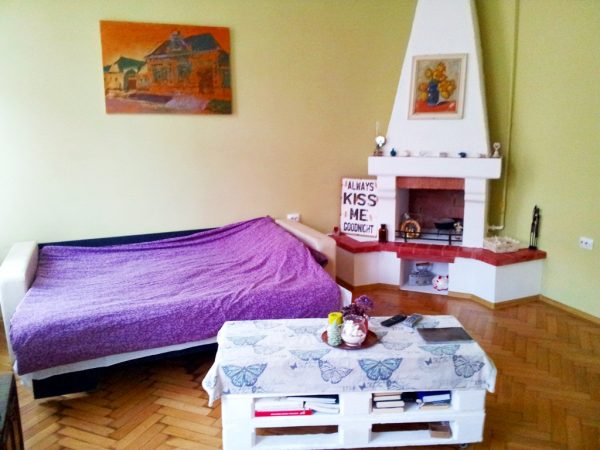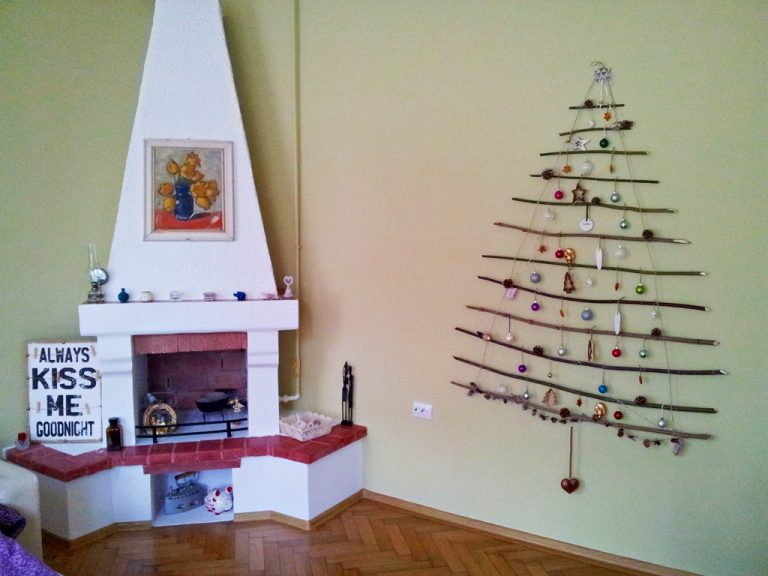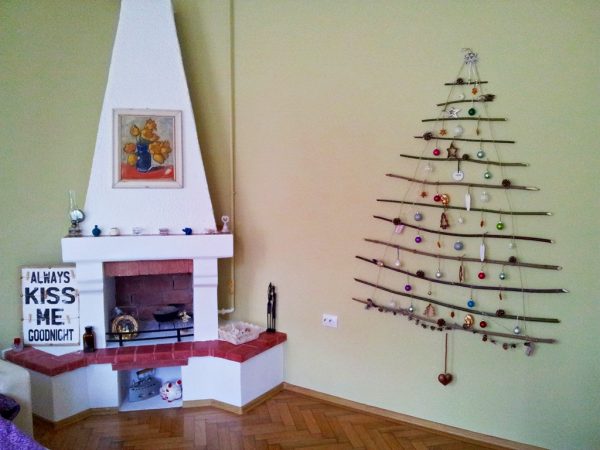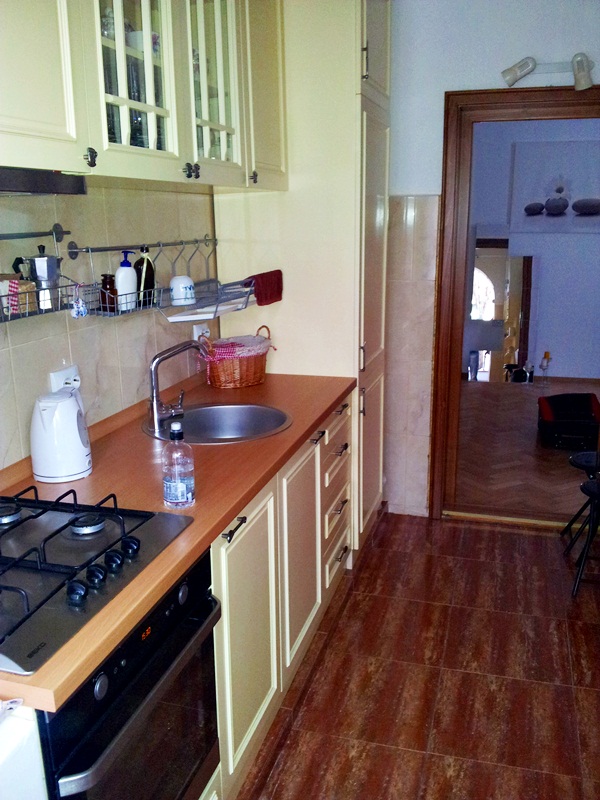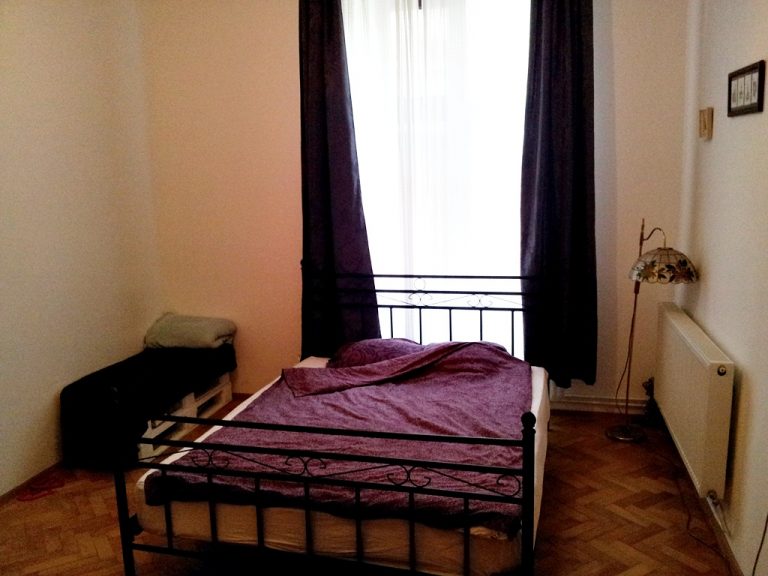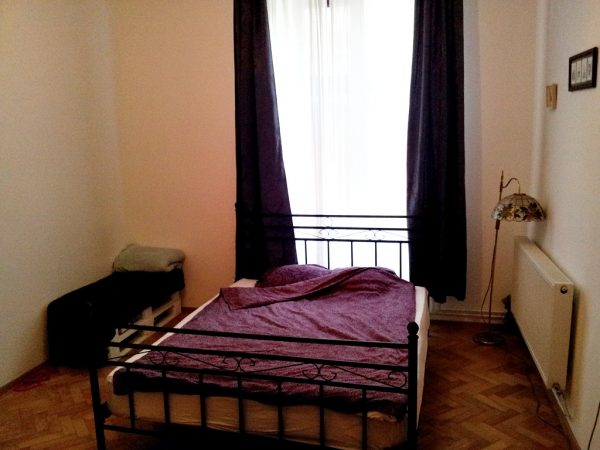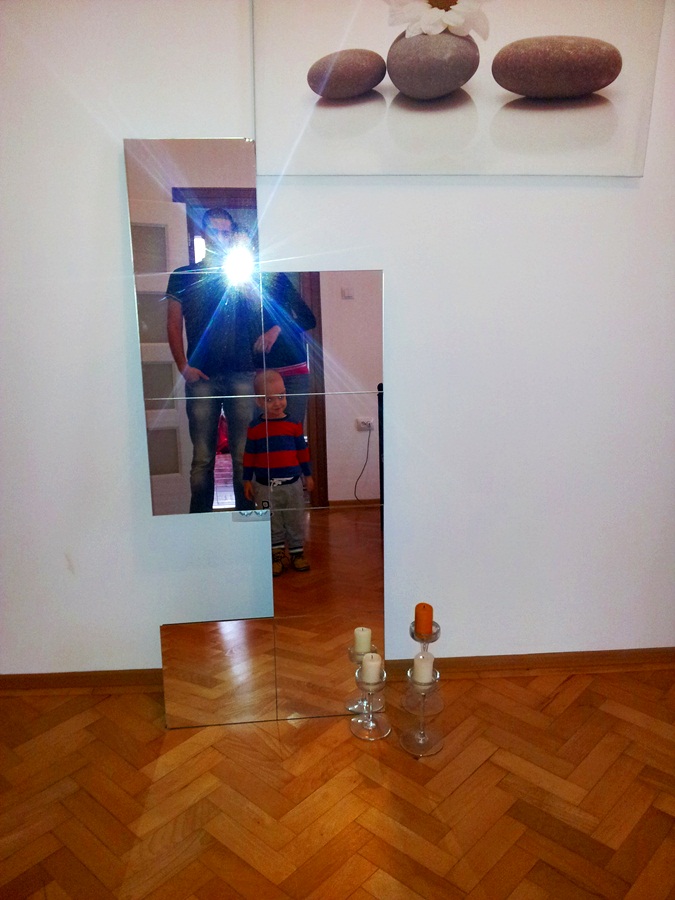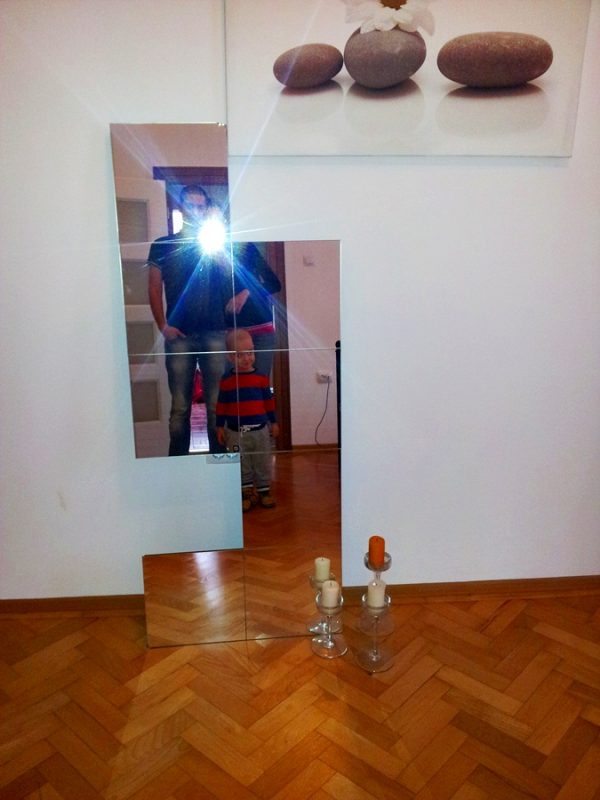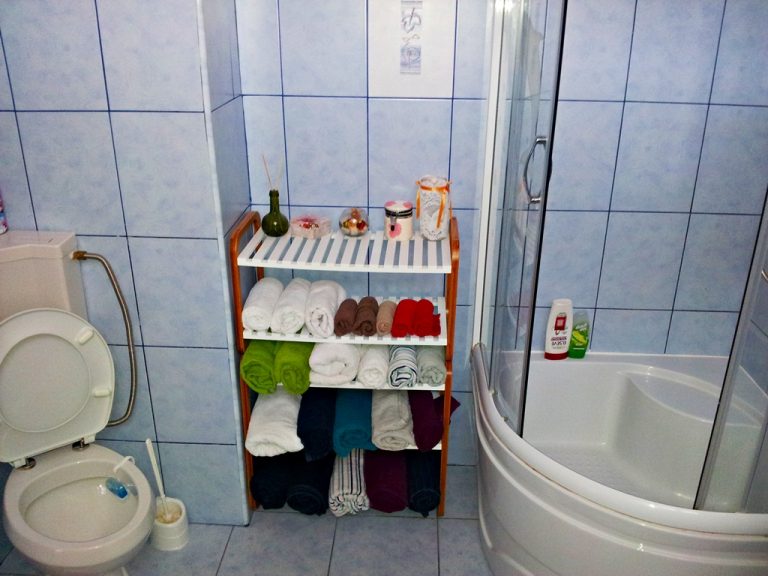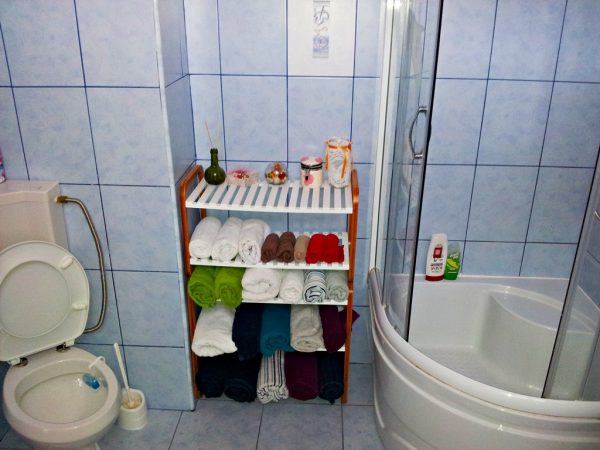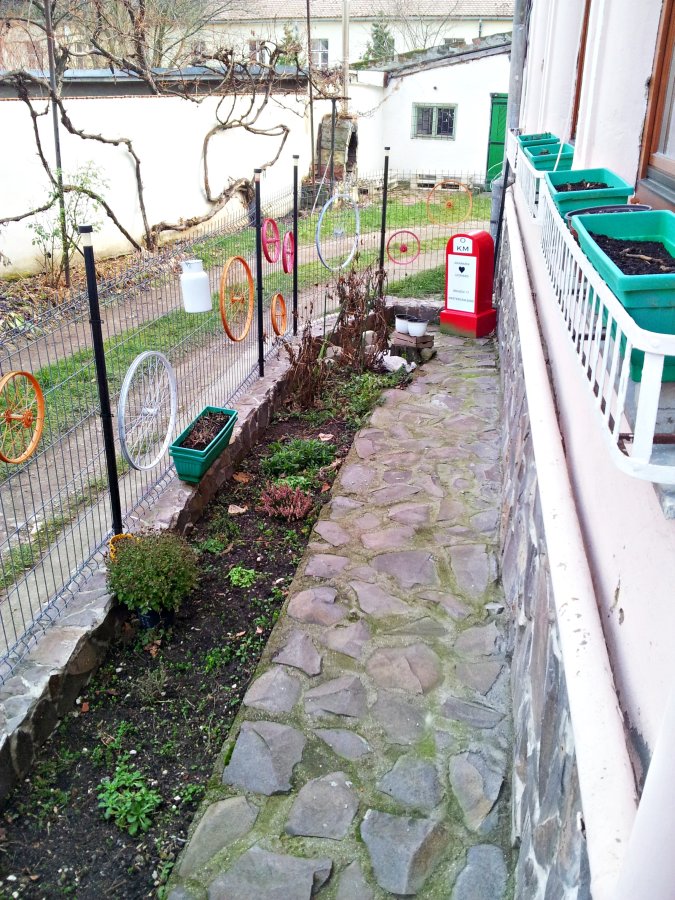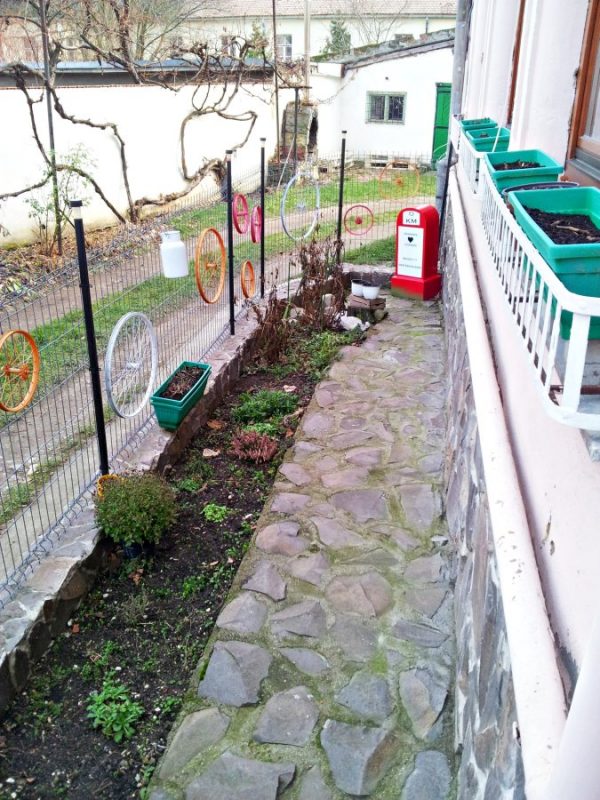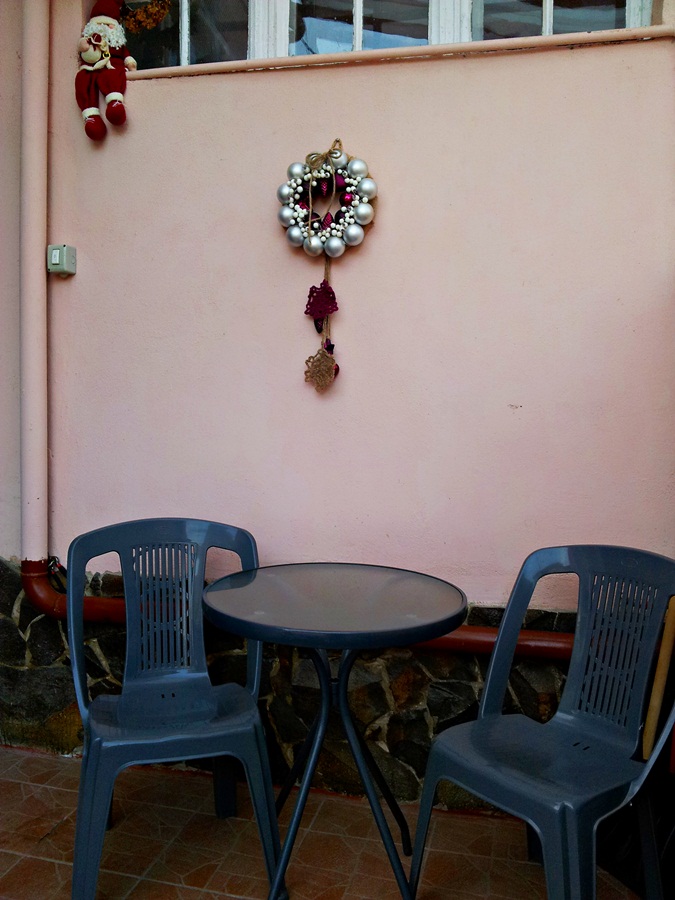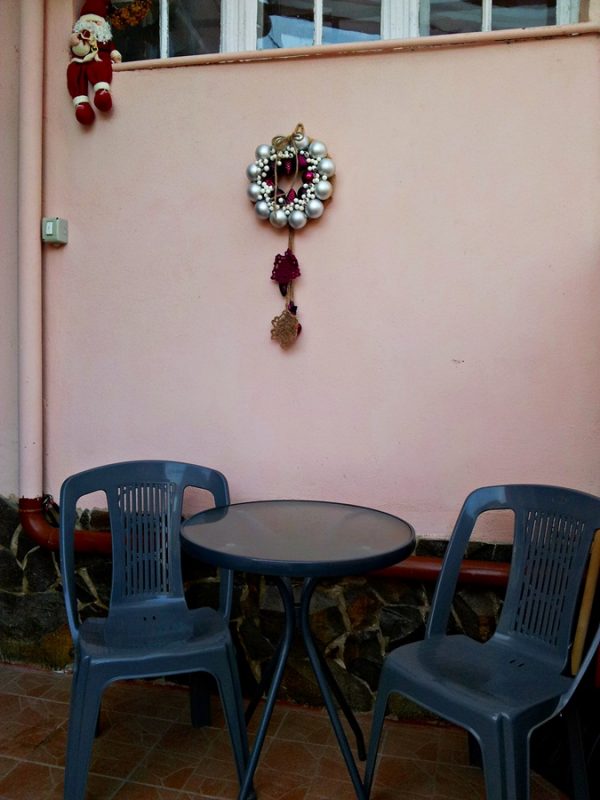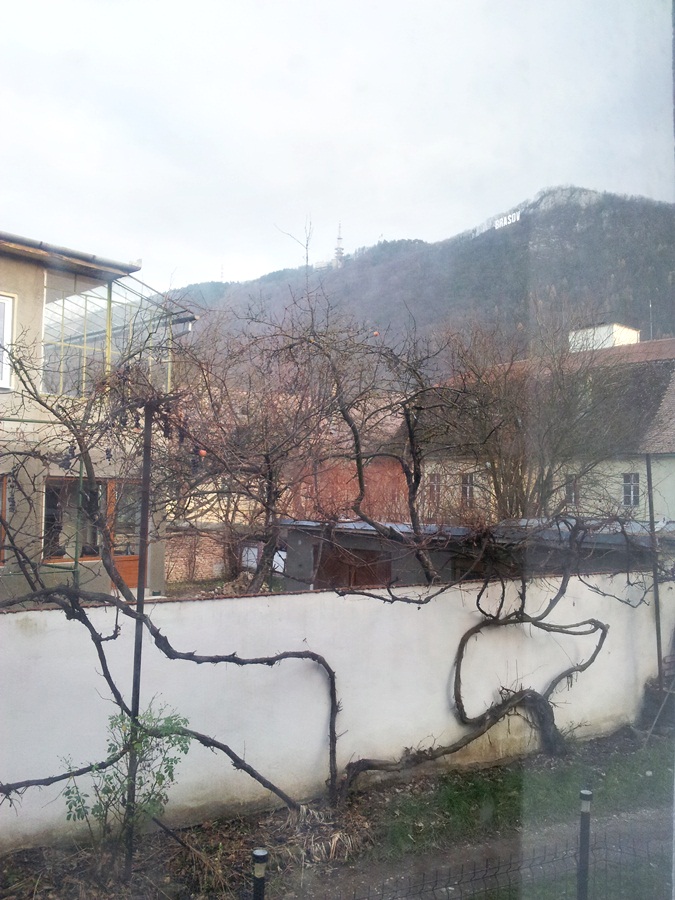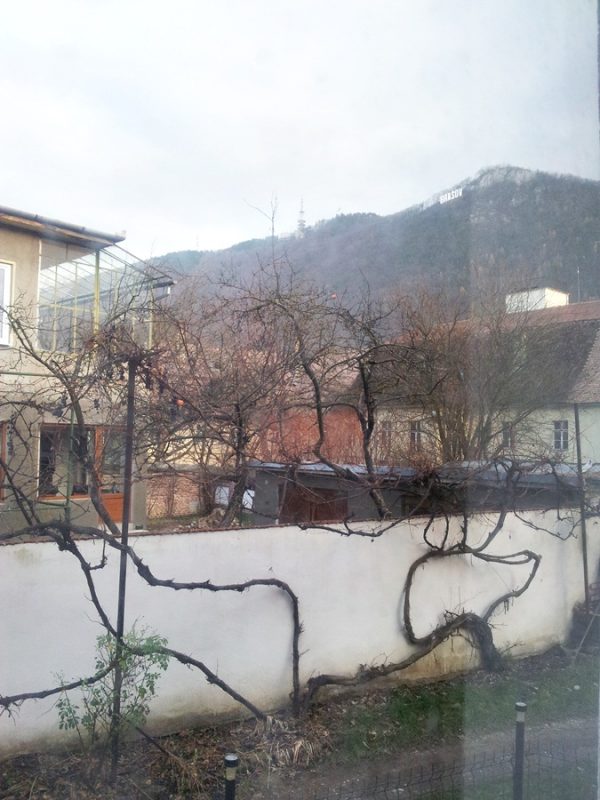 AirBnb prices are close to hotel prices when booking for a few days, but the advantage of an AirBnb is that you get more room and rooms, a kitchen and not that hotel feel – which is something I really like.
For example, I believe that a house like the one we have stayed in would rent for around 500 Euros per month long term, while an apartment in a similar condition would be cheaper, somewhere between 300 to 400 per month. Of course, it's a lot more expensive on short term deals.
Back to Brasov – I really enjoyed the city! Even though the weather was almost the worst possible for the Winter (cold and foggy), with no snow and just a bit of sunshine each day, things still looked amazing. Walking around the city and being surrounded by those mountains is almost surreal, the air is fresh and clean and I can only imagine how spectacular things are during the summer when everything around is green or during the winter after it snows, when everything's white.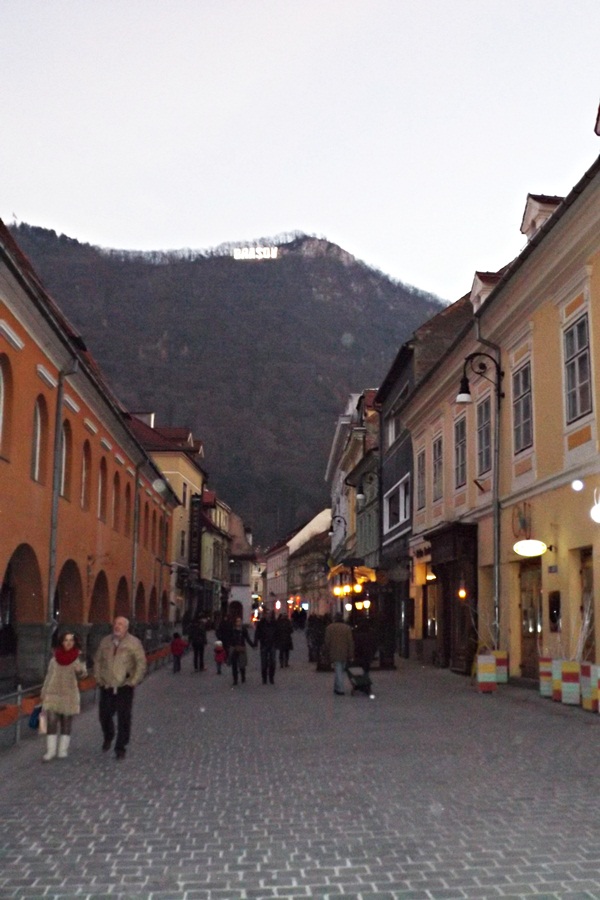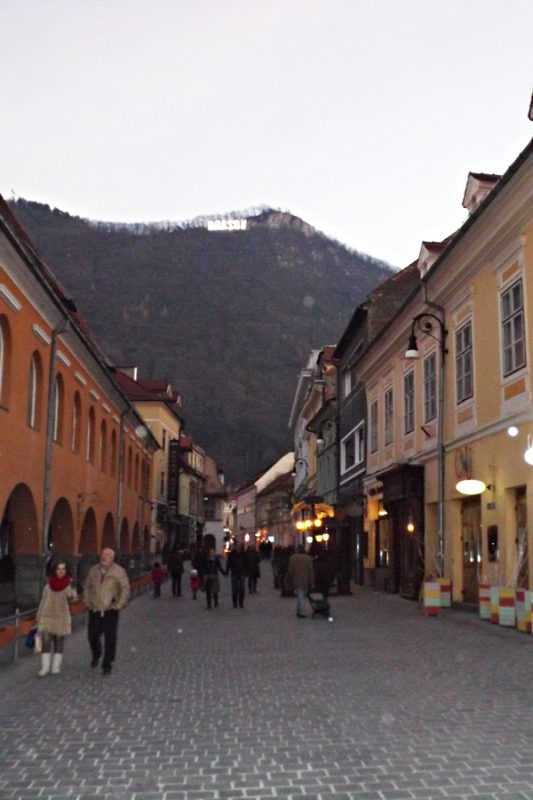 Being a large city and relatively touristy for Romania, Brasov has a lot to offer: from the regular cheap Romanian stores and restaurants (including some in the city center) to highly priced designer shops and fancy restaurants, you have them all there around the Piata Sfatului. We ate at different places, from an insanely cheap Chinese restaurant (where the food was horrible) to upper end restaurants and our experience was always great. You can read about the best restaurants and pubs in Brasov here.
For example, at one of the restaurants that we enjoyed the most together with the family from the US, we ordered appetizers, 5 main dishes, two deserts, coffee and drinks and everything was about $90 (with a very generous tip included). Plus, there was some leftovers that were taken home for a decent dinner as well! So even the nicer places in Brasov can be considered decently priced. And the food was delicious!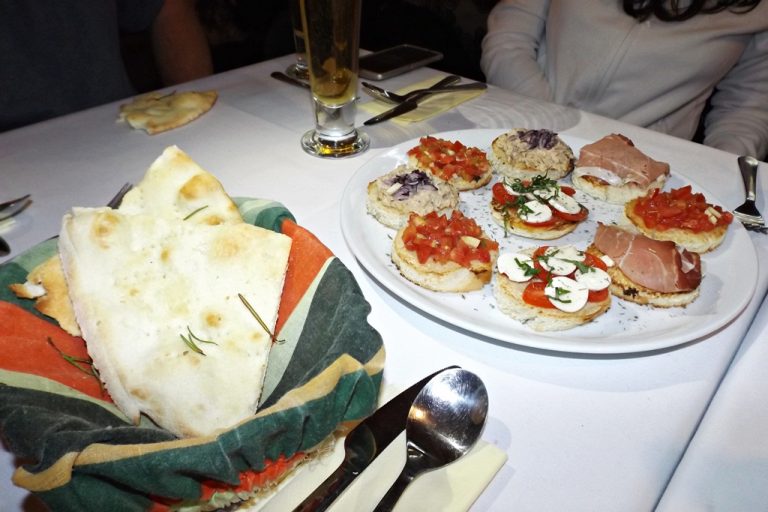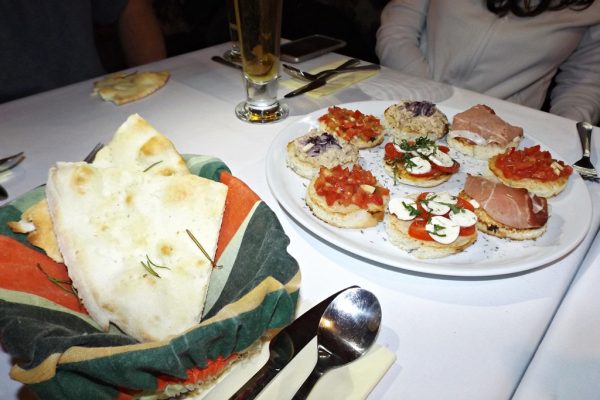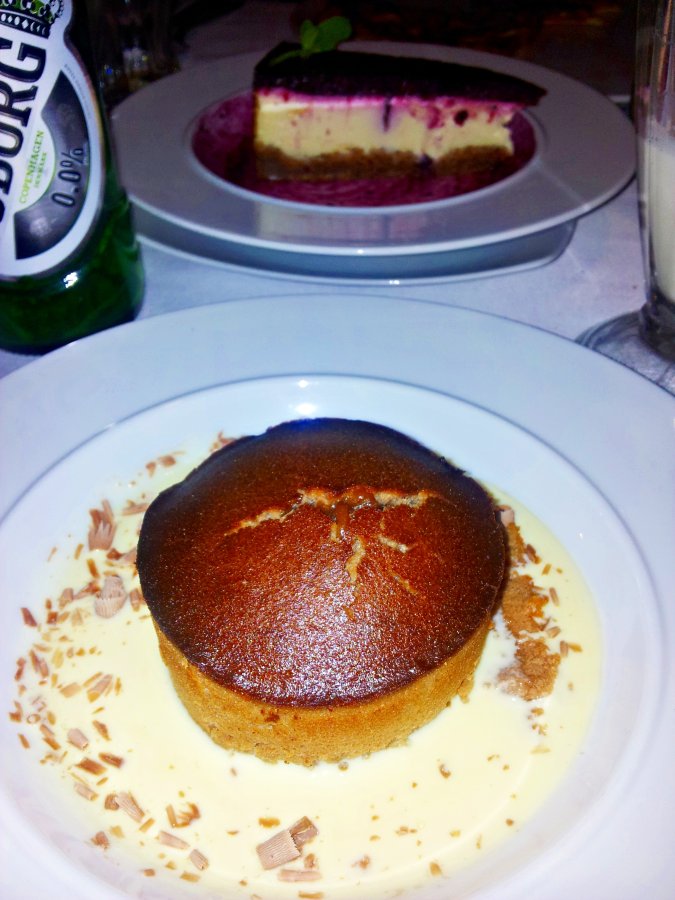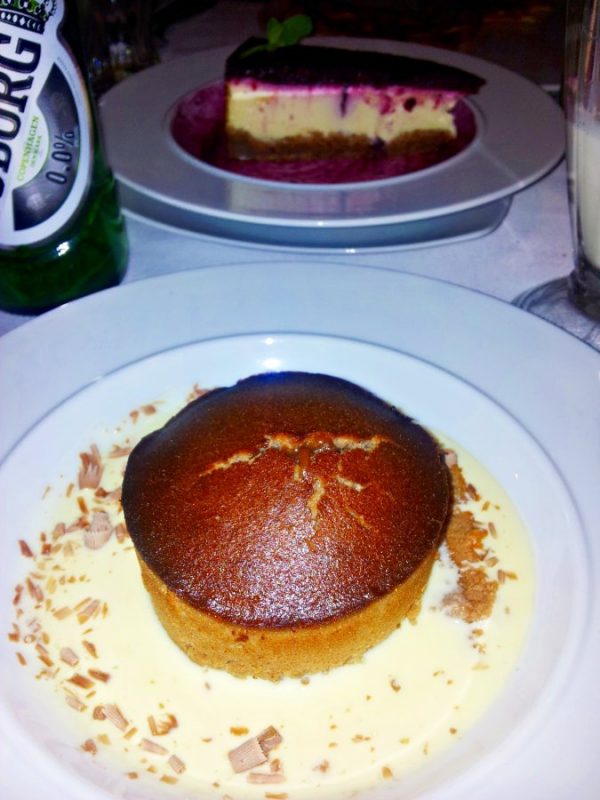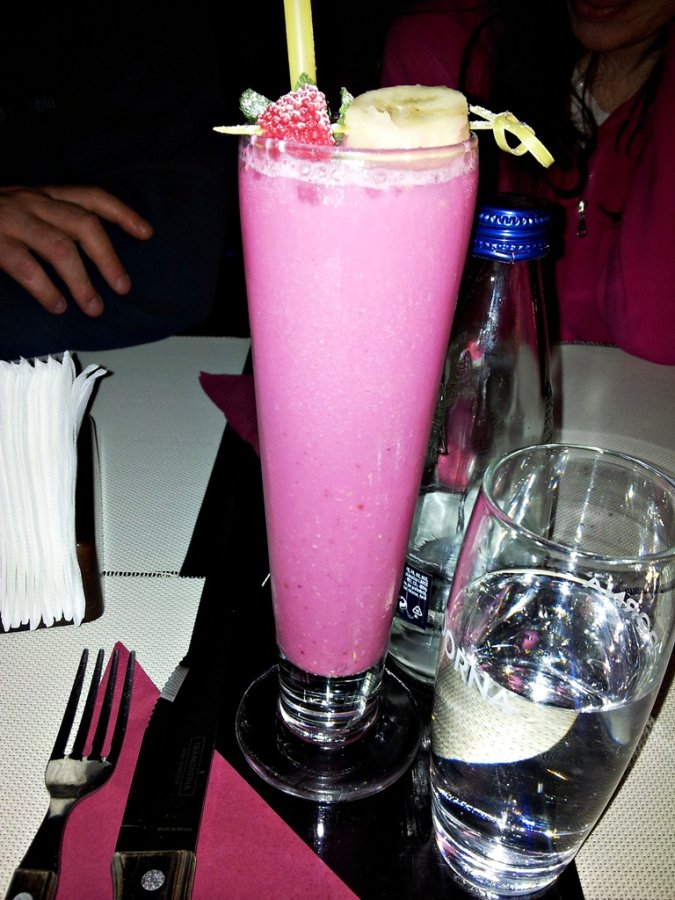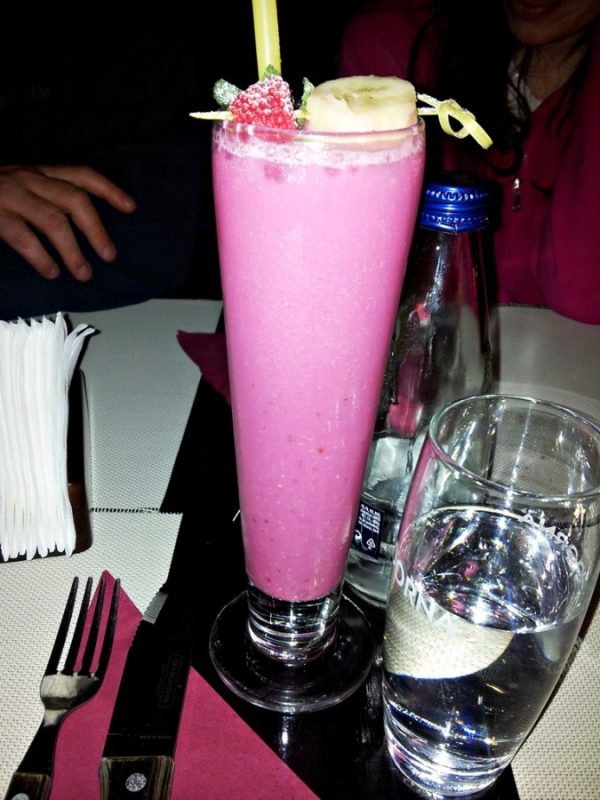 There are also the large hypermarkets available (although not near the city center) where you can find everything you need, at the same prices you get everywhere in Romania: extremely cheap, in other words.
They have a better offer compared to the ones in smaller cities, like the one I am living in and the options for eating organic are flawless. We also found a bunch of nice looking vegan/raw restaurants and enjoyed a great organic soup at a soup-salad restaurant, with the organic soup being just $2. That's a good price and the food was tasty as well!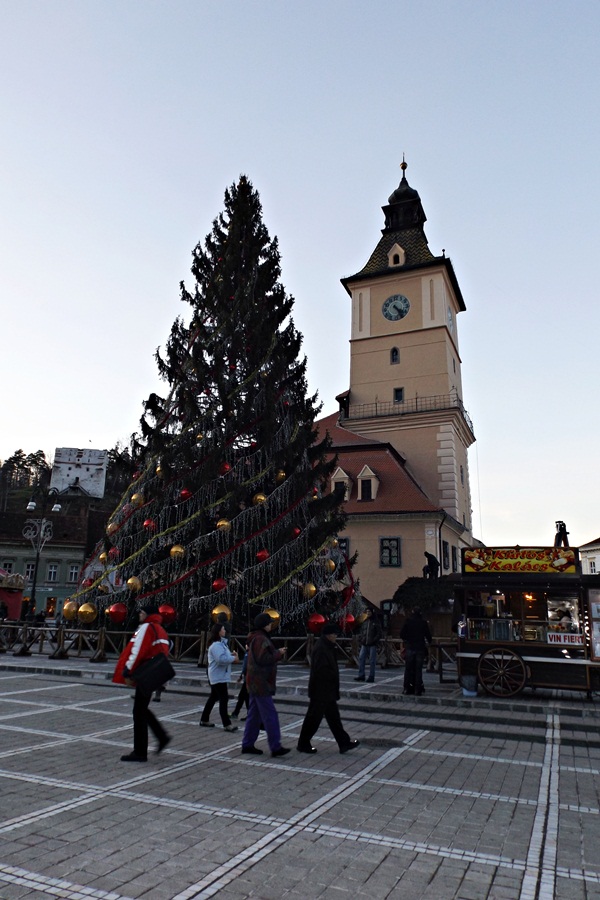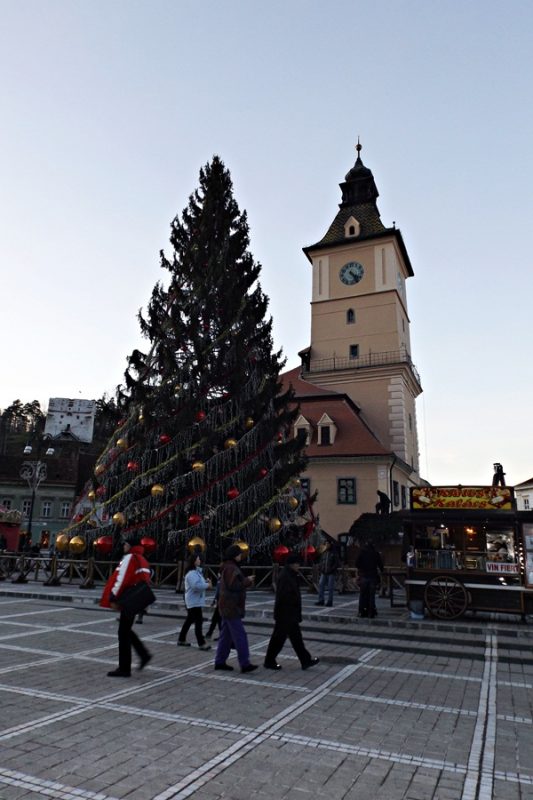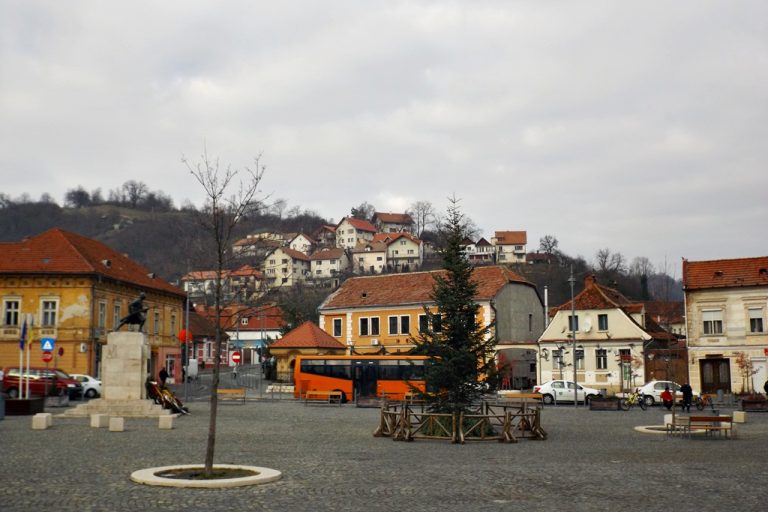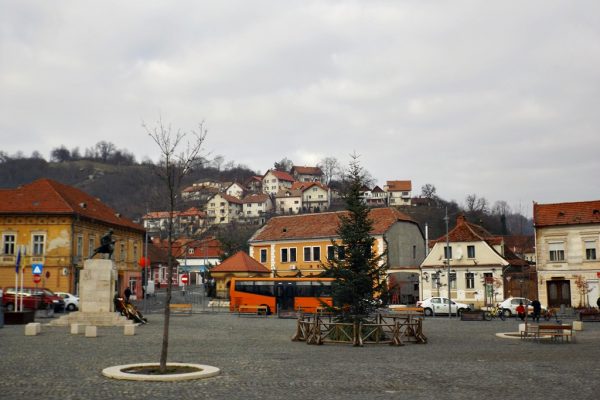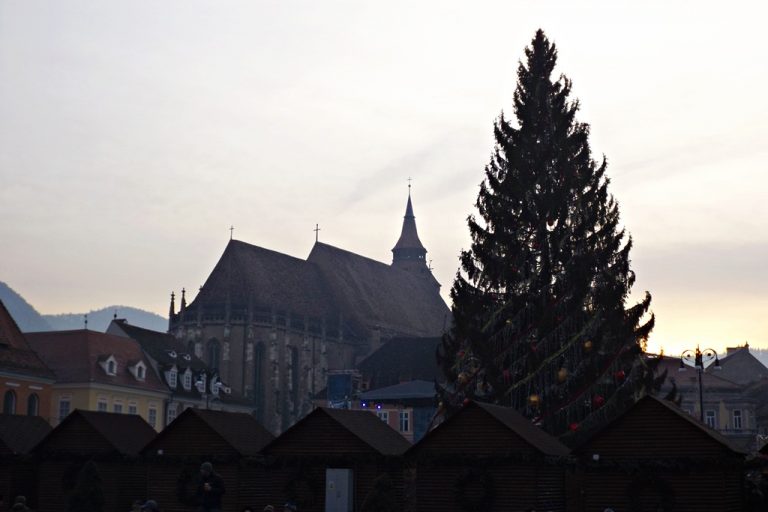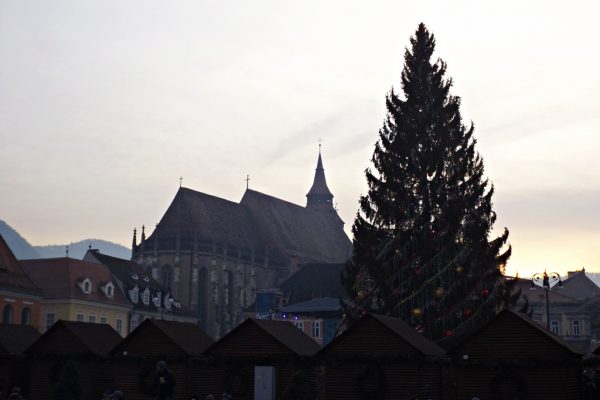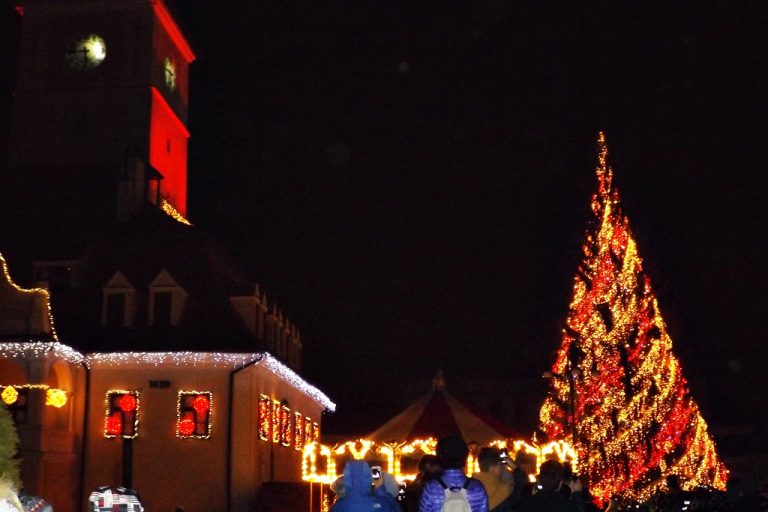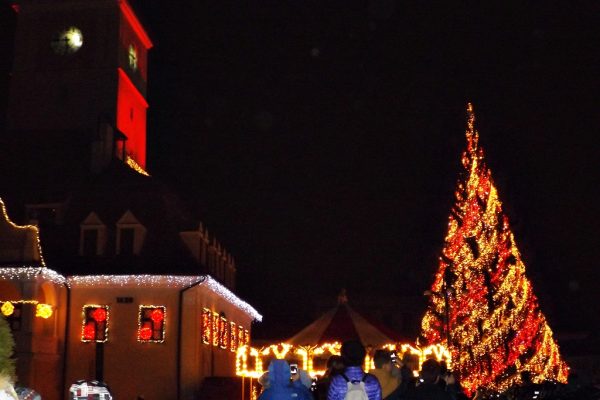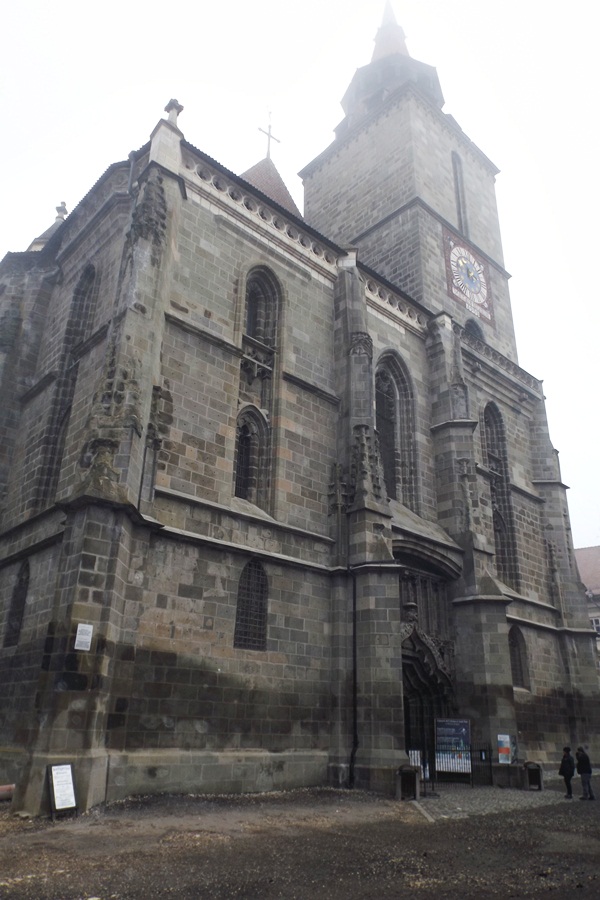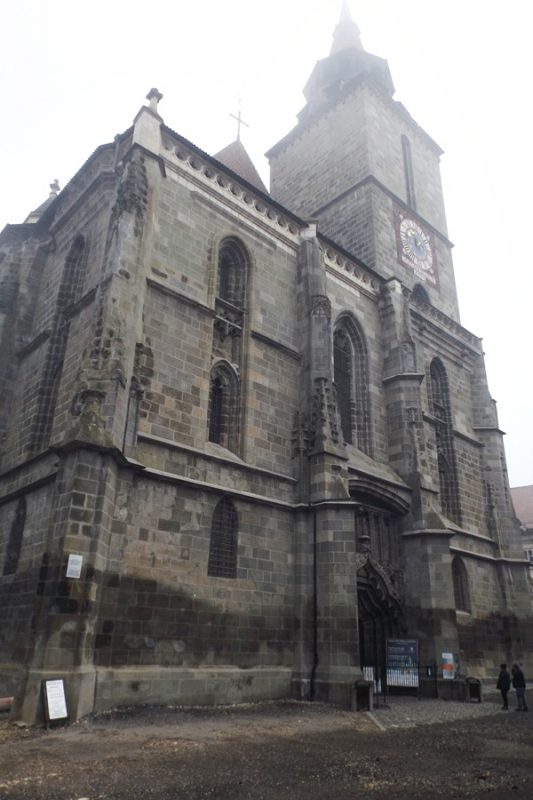 The city is, however, a bit more expensive than the smaller ones. Taxi rides are around 10 lei ($2.50) between two destinations but the price can triple if you mistakenly choose one of the more expensive taxis – fortunately, they have the rates posted on the front door, easy to see.
A trip from the city center to Carrefour during peak traffic was 15 lei (~$3.70) and the ride to the train station from Piata Sfatului was 8 lei (~$2). Strangely, none of the taxi drivers we met tried to scam us or our friends from the US.
More nice things about Brasov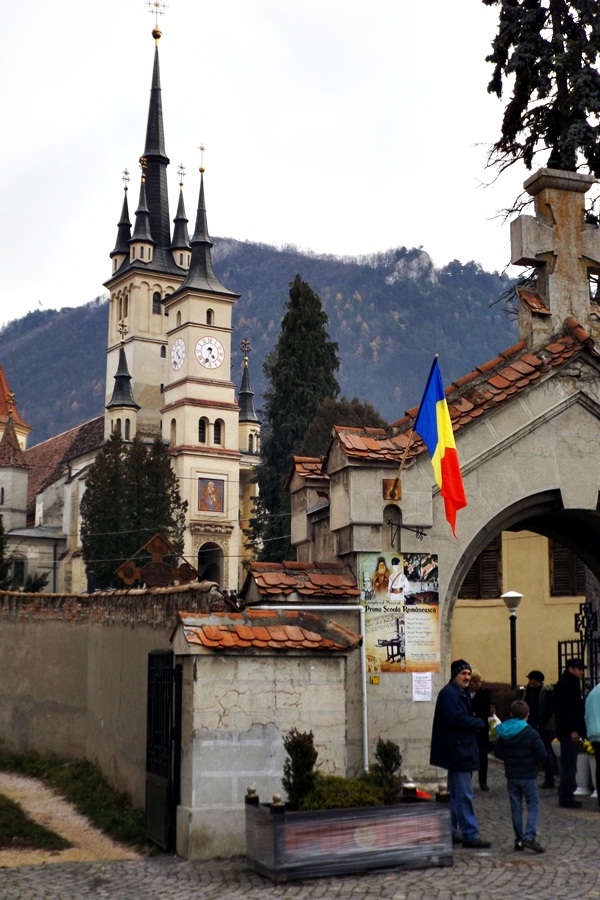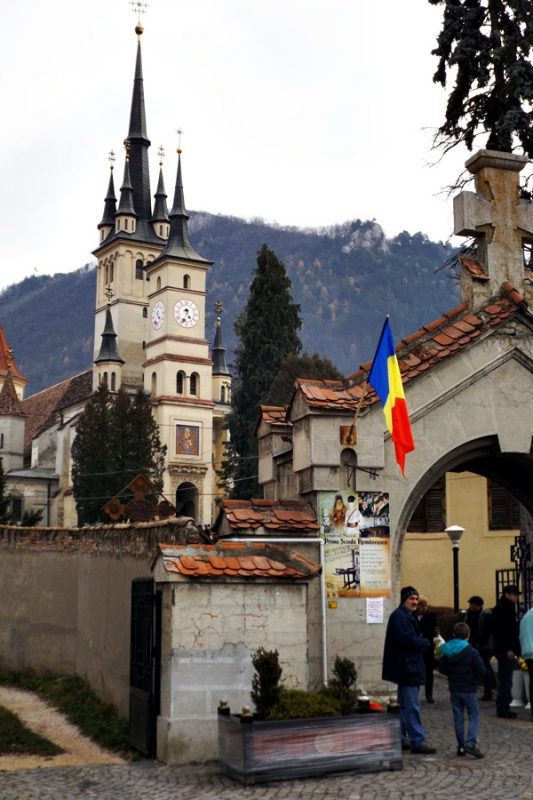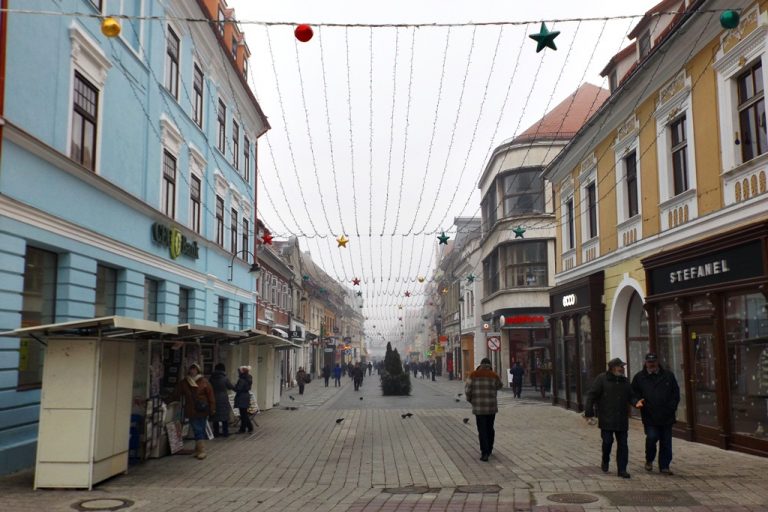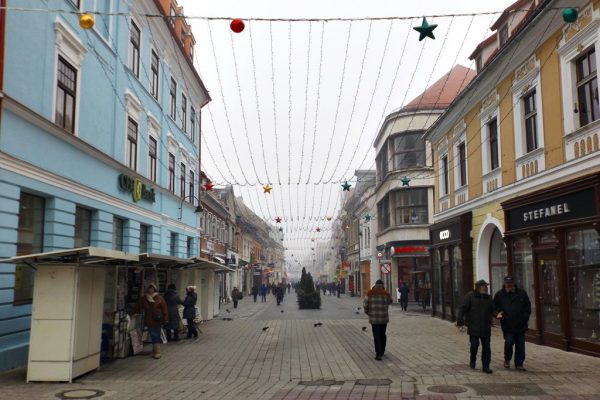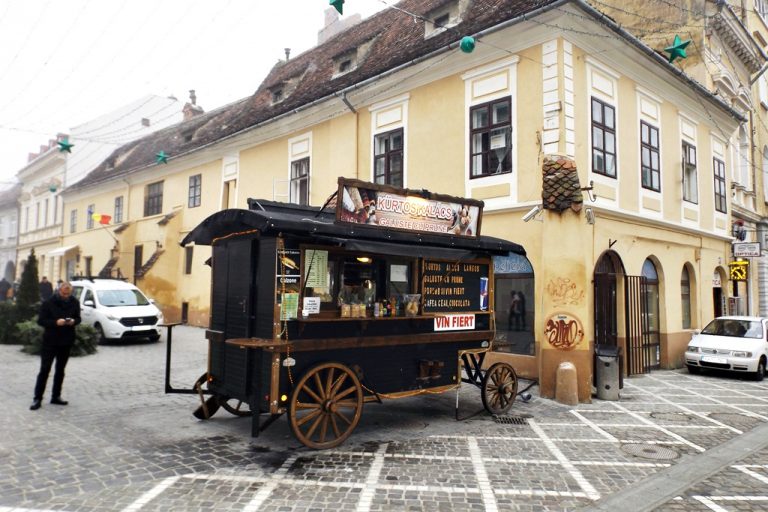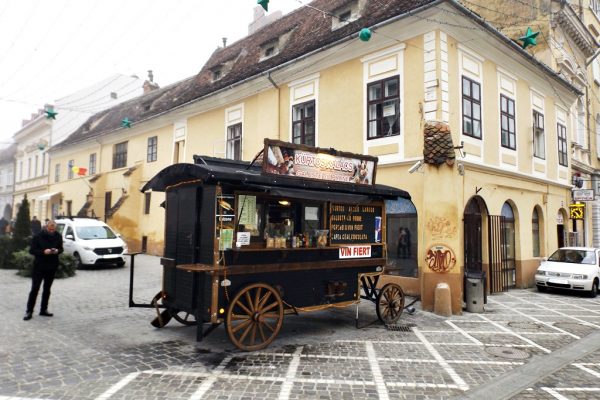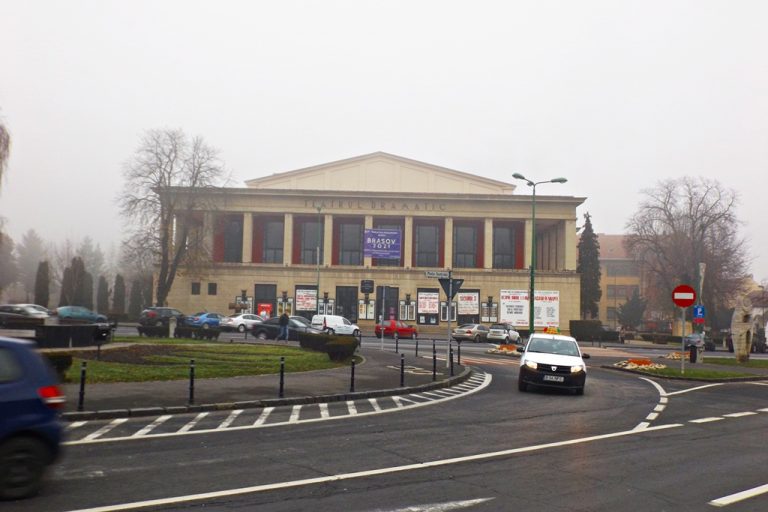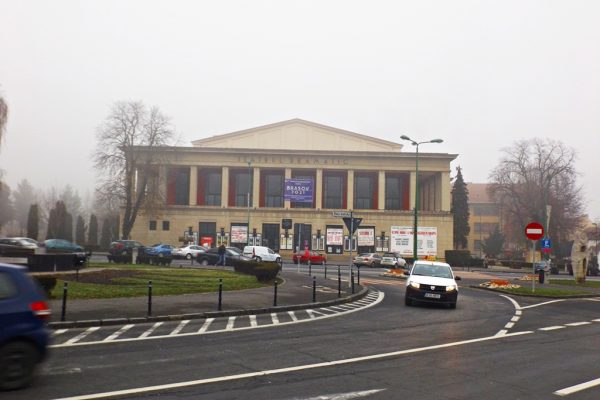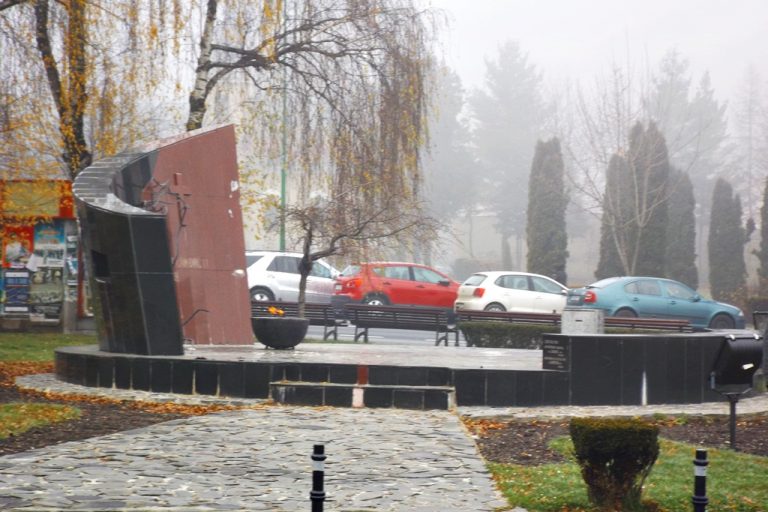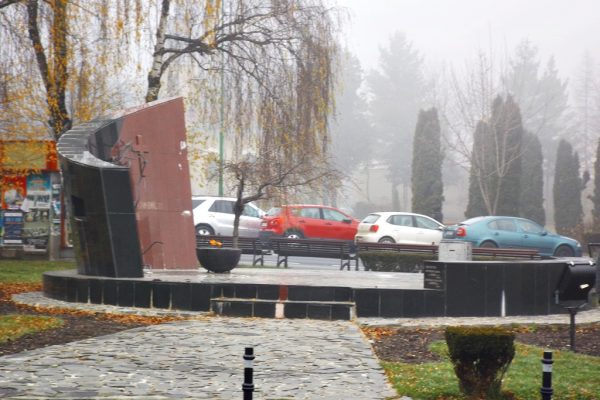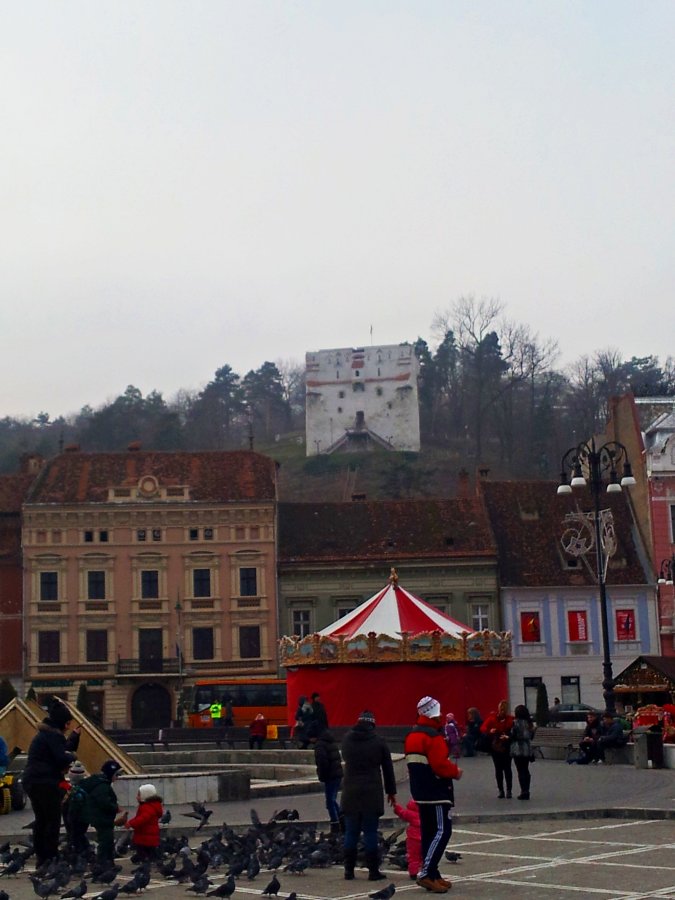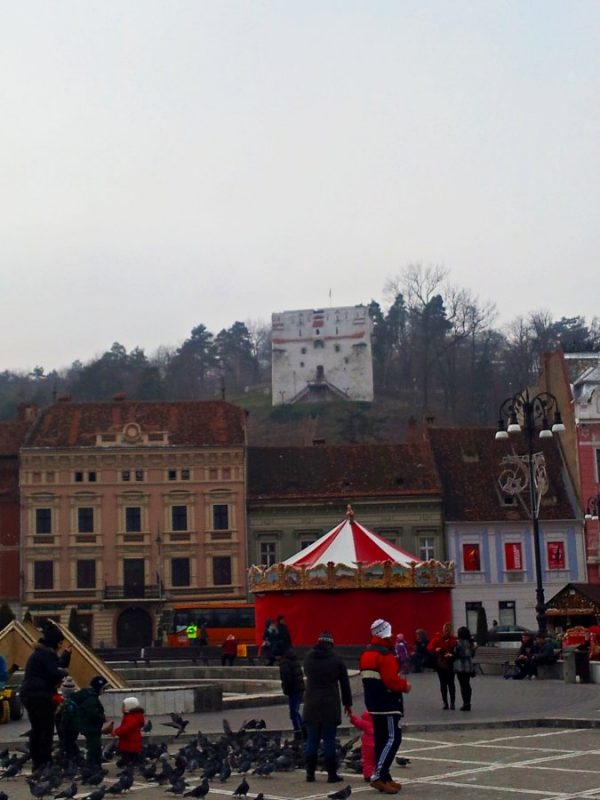 There is a lot to see in Brasov – they have some nice old buildings and impressive new structures, parks to visit and streets to explore, but one thing I absolutely hated about the city, at least in the central (old center) area: the dog poop.
Except for the main pedestrian area where all the fancy restaurants and shops are, there's dog poop everywhere and as soon as you aren't careful where your next step will land, you'll step in it. It's horrible and I really don't understand why Romanians don't want to change and pick up the poop of their own dogs.
But apart from that, I really wasn't able to find any other Con – except for, maybe, the weather, which is a bit too cold for me in December – but I always prefer the sun and the beach.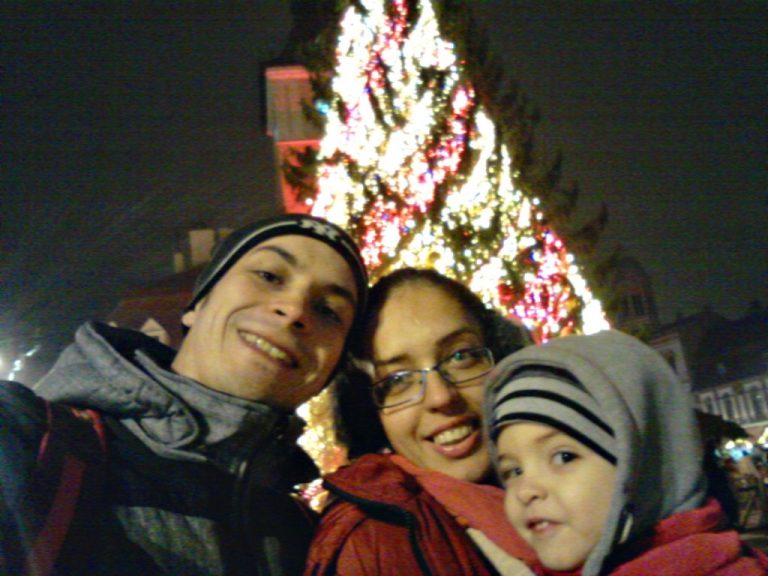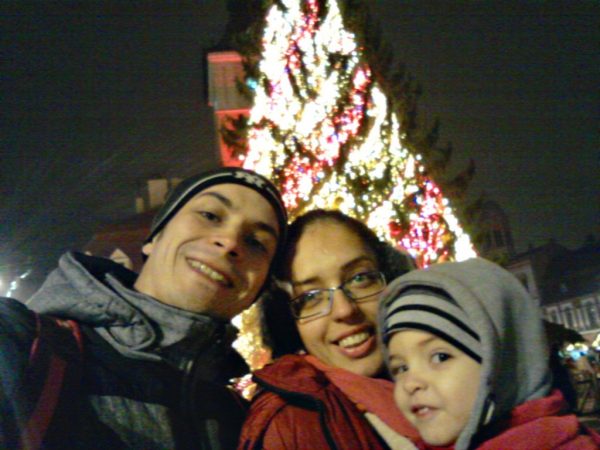 The people are really friendly there and the city, at least during the 5 nights we spent there, looks really amazing. It's indeed a city I could live in, even though I'm not a big fan of the colder weather it offers.
However, with all the global warming and climate going completely nuts, during our stay in early December the temperatures were not as low as I expected them to be (just a bit under 0 degrees Celsius during the night and quite decent during the day).
It's also not as crowded as Bucharest is, even though taxi drivers were complaining that there are more and more cars every day and traffic can get a bit crazy every now and then. But despite all these, I really liked it and I would strongly consider it a solid destination when you're traveling to Romania or preparing to move here.