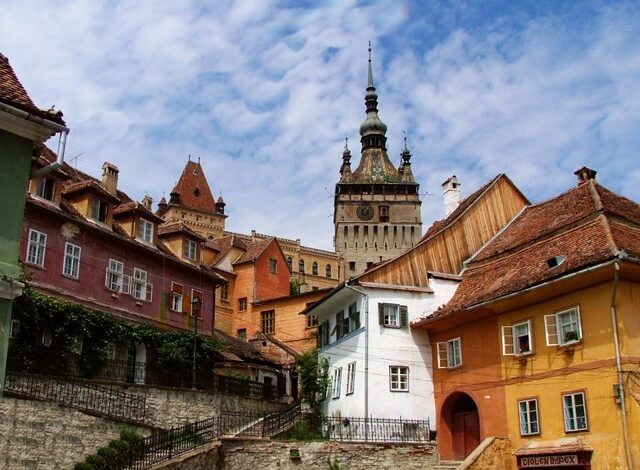 I think that anybody would love to get the biggest bang for their buck when they retire – no matter if we're talking about early retirement or not. Retiring in Romania might not be even a possible option for now for you – after all, it's a poor Eastern European country where people are killed in broad daylight, clans of gypsies rule the cities and you can't find drinking water anywhere.
Well… that's really not the case, as we'll see in today's article which tackles a topic you might have not thought too much about: retire in Romania!
I will try to keep this list as up to date as possible (with answers to any possible questions that arise), but for now here are my Pros and Cons for retiring in Romania.
Pros of retiring in Romania
1. It's a very cheap country. Compared to Europe, the US, Canada and Australia, Romania is very cheap. You can see my cost of living details here, as well as my Cost of Living in Romania article to get a better view of pricing. But to keep it simple, for 1 US Dollar, you could buy here three baguettes or one kilo of tomatoes (during the summer) or a hamburger. CHEAP!
2. Housing / rent is cheap. If you don't want to live in Bucharest (the capital), then you can buy a one room apartment for as low as $33,000. Rent for something similar would go as low as $200 per month. Bucharest is more expensive, though. But generally, housing is cheap in the country, getting even cheaper in smaller cities or villages.
3. Romania is a safe country. Despite what you might believe you know, Romania is a pretty safe country. You won't get robbed, kidnapped or murdered here. People are not normally carrying guns and although we do have some petty crimes, the country is really safe and has almost zero gun-related violence.
4. Most of the people speak English. It's the main foreign language taught in schools and most of the city population can speak and understand English. Maybe you won't be able to start a philosophical conversation with all Romanians (in English), but small talk would be OK.
Things change in the villages where most people won't speak English… but even so, you still have higher chances of being understood by somebody in a village.
5. Movies are not dubbed. Not really the biggest reason to move to Romania, but all English movies have subtitles and are not dubbed. So you won't have any trouble understanding Home Alone 1 and 2 every year around Christmas (you'll see that Home Alone is broadcasted every year here!).
6. You can easily walk or ride a bike to get anywhere. Say goodbye to fuel costs if you decide to Retire in Romania. Except for Bucharest and a few of the other big cities, our cities are small and you can easily ride a bike or walk.
I, for example, live in one of the most underrated cities in Romania – Drobeta Turnu Severin – and everything is withing walking distance. We only drive about twice per month to stock up on groceries from one of the multiple hypermarkets available here.
7. Romanian food is delicious. Mostly based on pork (beef is rarely consumed here), Romanian food is really delicious and extremely easy to prepare. Not the healthiest in the world, but it sure tastes good and the shopping basket won't ruin your budget.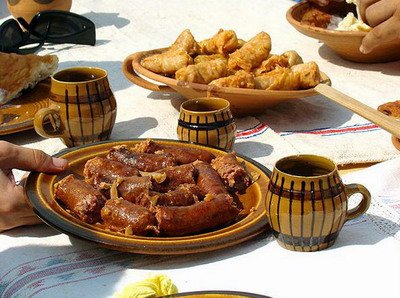 Want to see more traditional Romanian foods? This article will surely make you hungry!
8. Romanians love foreigners. And I'm not talking here about cheap girls who like foreigner males from pretty obvious reasons. I'm talking about your regular Romanian who would be extremely pleased to meet a foreigner. Most of us (like all Eastern Europeans, probably) still have the American Dream, so meeting somebody from the US would be extremely fascinating. Also, people say that Romanians are great hosts – no matter if you're from the US or any other country.
9. Romania is beautiful. The Romanian villages are as raw as possible as technology hasn't made it's way there completely. We have 7 Unesco World Heritage sites, the best preserved delta in Europe, the largest rock sculpture in Europe (a 20 minutes ride from my city, so make sure to leave a sign if you visit) and much, much more. There hasn't been a single person visiting from abroad that wasn't blown away with the beauty of Romania.
10. Private health care options are cheap. Although you'll find the "health" part at the cons below, private health care is really cheap here. A visit to the doctor can be as low as $20 (but usually around $30) and most of the private hospitals/clinics are very modern.
11. The pace of life is slower. In most of the cities (except for Bucharest and other few big cities like Cluj, Timisoara, Iasi), everything happens at a slower pace. Everything is nearby and people have more time to chill. For somebody coming from a busy city, living in Romania would probably be like a calming break in a silent cabin in the woods. In my city for example, there is very little traffic after 10 PM.
12. You can still get a lot of food from farmer markets. As close as it can get to eating organic at killer prices. Many of the people selling in the farmers markets are not using chemical fertilizers, but they don't charge extra for that.
Cons of retiring in Romania
1. Corruption is still here. Although this wouldn't directly impact you as a retiree, it's worth knowing that corruption is still present in Romania. You might still avoid a speeding ticket if you give some money to a police officer and in many cases, offering a financial gift to state employees will ensure that you are at least served in time, if not better than those who give no gifts.
2. Customer service sucks. Don't expect to walk into a store and be greeted by a smiling sales person, or walk in to a state building to get some info and easily get that. Customer service sucks and bureaucracy is killing you slowly.
3. Private health might be the only way to go. The public hospitals are understaffed, have old equipment, are overcrowded and are generally a bad choice. It would be a lot cheaper (for Romanians is free) than private clinics, but it's not a visit you'd like to make. Stay away from public Romanian hospitals and choose your doctor carefully (some internet research would be enough) since most of the great ones decide to leave the country because salaries in Romania are extremely low.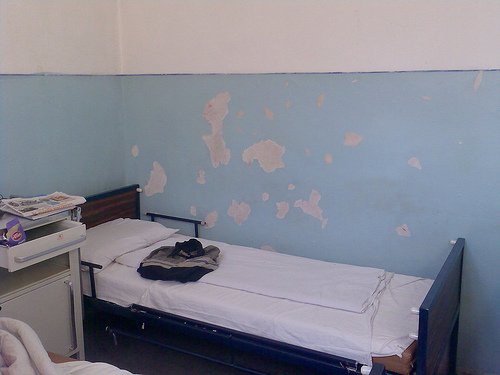 4. Low to no opportunities to get hired. If you're retiring in Romania, this shouldn't be an option, but don't expect to be able to make much extra income in Romania unless you have an online/offline business elsewhere. The minimum wage in Romania is about $340 and job openings are still few, plus being able to speak Romanian is generally a must. So if you come here, make sure that you have a source of income or at least a job offer.
5. Poor public transportation. The big cities might have better options, but usually the buses are old and overcrowded, while Bucharest is the only city in Romania with subway lines. Smaller cities lack public transportation options almost entirely – in my city, there are just several bus stops and buses come every 30 minutes or so.
On the brighter side, walking to your destination is really an option, as well as the taxi if you're in a hurry. Where I live in for example, a taxi ride from the city center to the outskirts is $3.
In the end, my overall opinion is that the Pros really outweigh the Cons and I am sure you would find Romania really charming.
Considering retiring in Romania or visiting it? Shoot me with an e-mail and I'll help you if possible – or just comment below with any questions you might have!