There's a lot more to Sinaia, Romania than just visit the amazing Peles Castle – although this impressive palace remains the #1 activity here.
But this cozy winter resort (which is equally beautiful during the summer) has a lot to offer, and today I want to share with you all the amazing things you can do and see in Sinaia, Romania.
If you want to spend a night or more in Sinaia, I recommend this apartment – this is where we stayed and loved it! Centrally located, decently priced and with amazing views!
1. Visit Peles Castle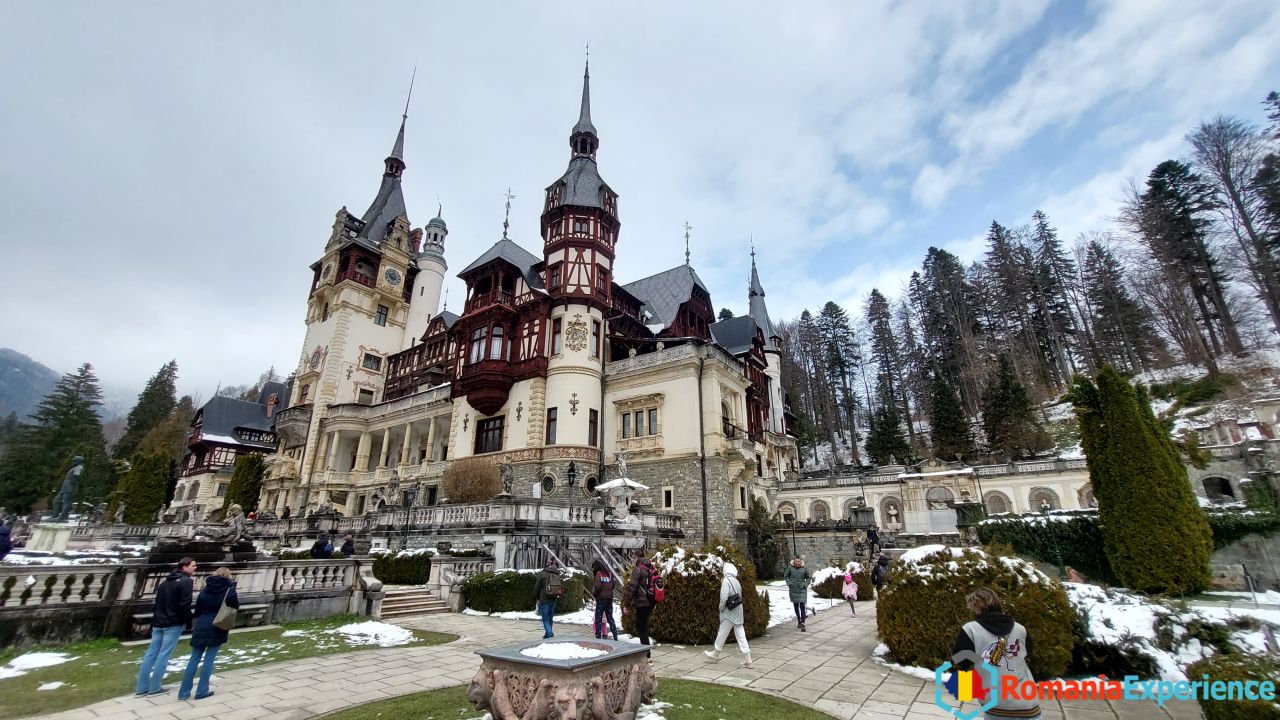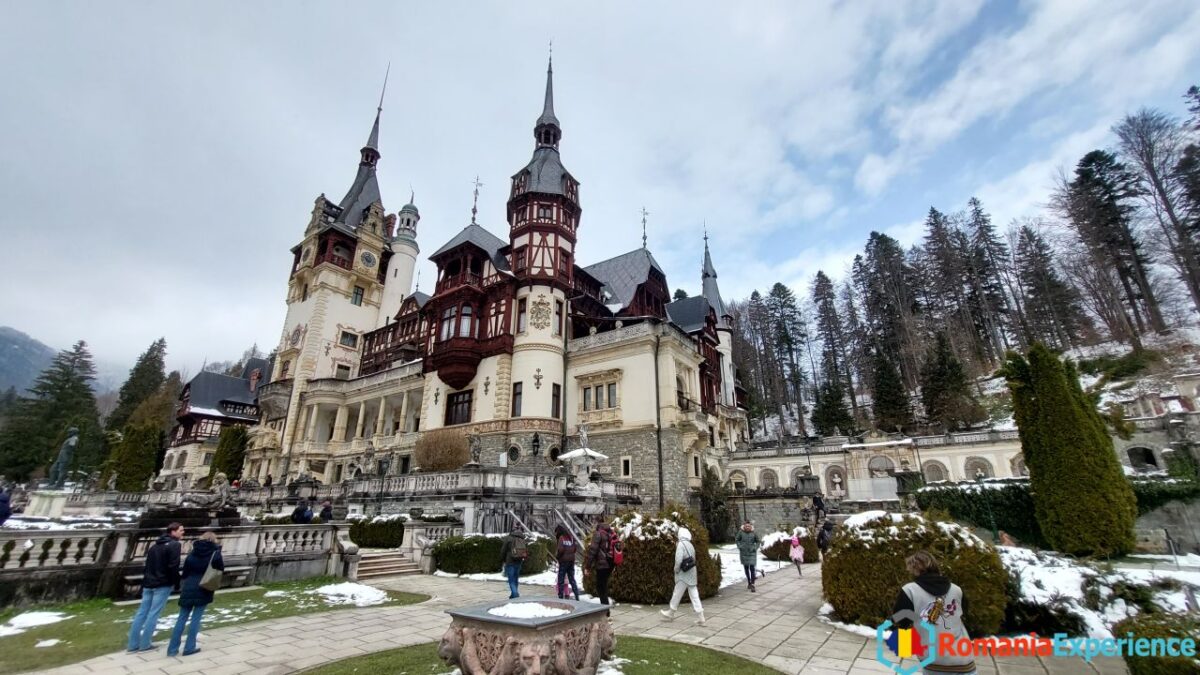 The main attraction will always be visiting Peles Castle in Sinaia. Probably the best known castle in Romania, together with Dracula's Castle in nearby Bran.
Not only that the building itself looks amazing and is in a great shape, but you also have some spectacular views from the area, no matter if you visit during the summer or the winter.
Despite its name, Peles castle is actually a Palace built at the command of Carol I, Romania's first king. And with its different architectural styles, it truly is a one of a kind, looking like it came from a fairy tale.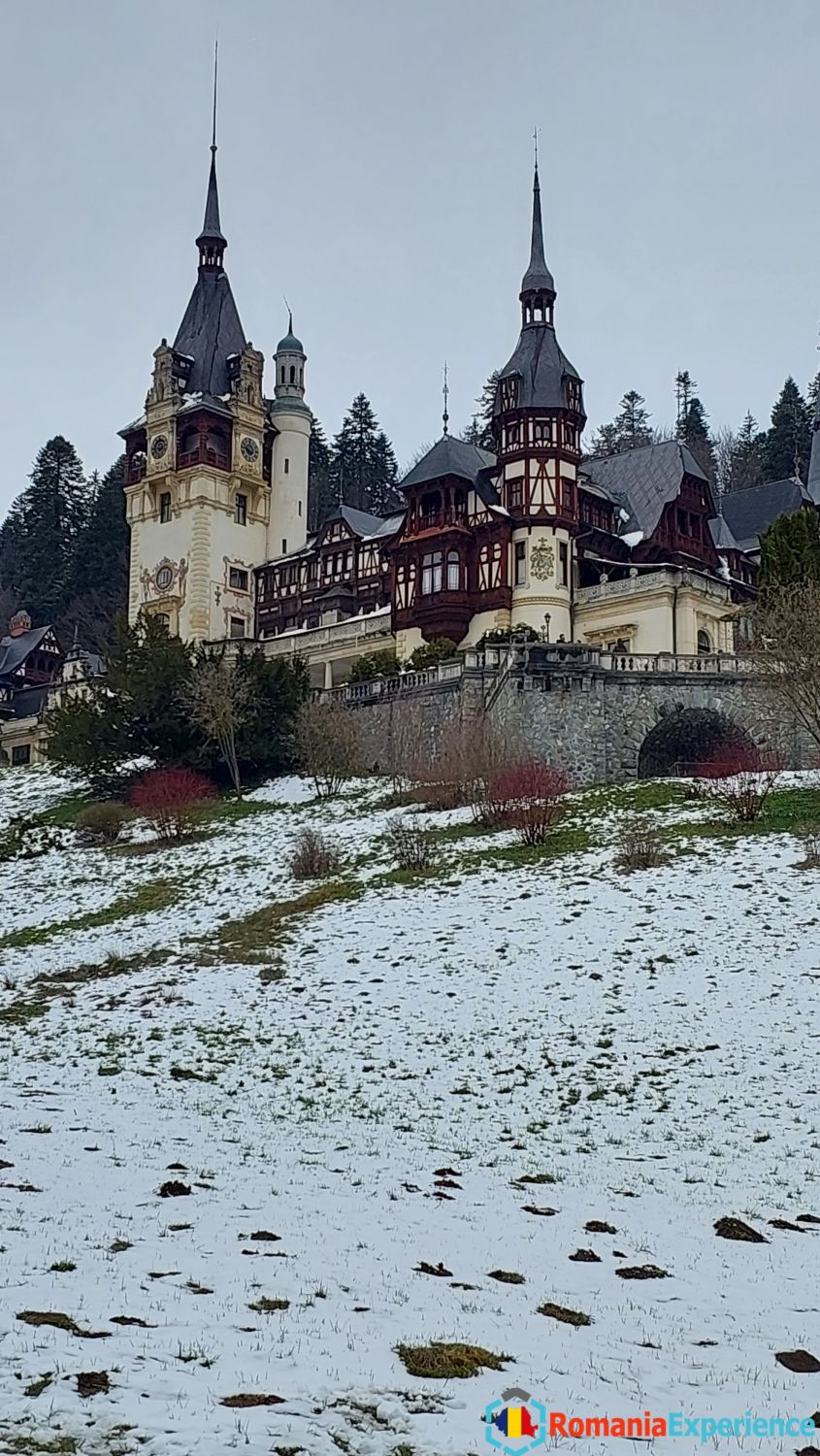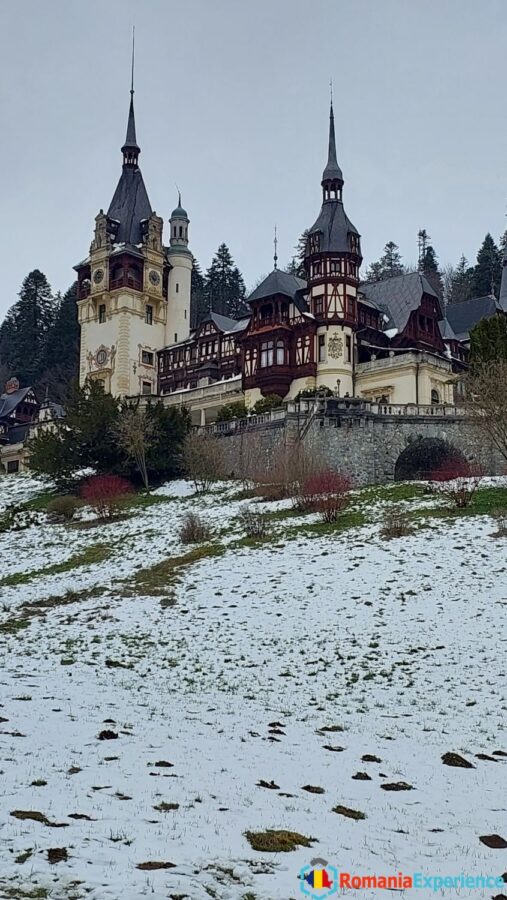 While exploring the area outside the castle is free, you should definitely get inside too. I recommend booking a ticket in advance (you can do so online from the official website) as the place is usually packed, especially during the weekends.
But even so – it's worth it! I also have an in-depth guide to Peles castle in Romania – make sure to read it too.
2. Check out Pelisor Castle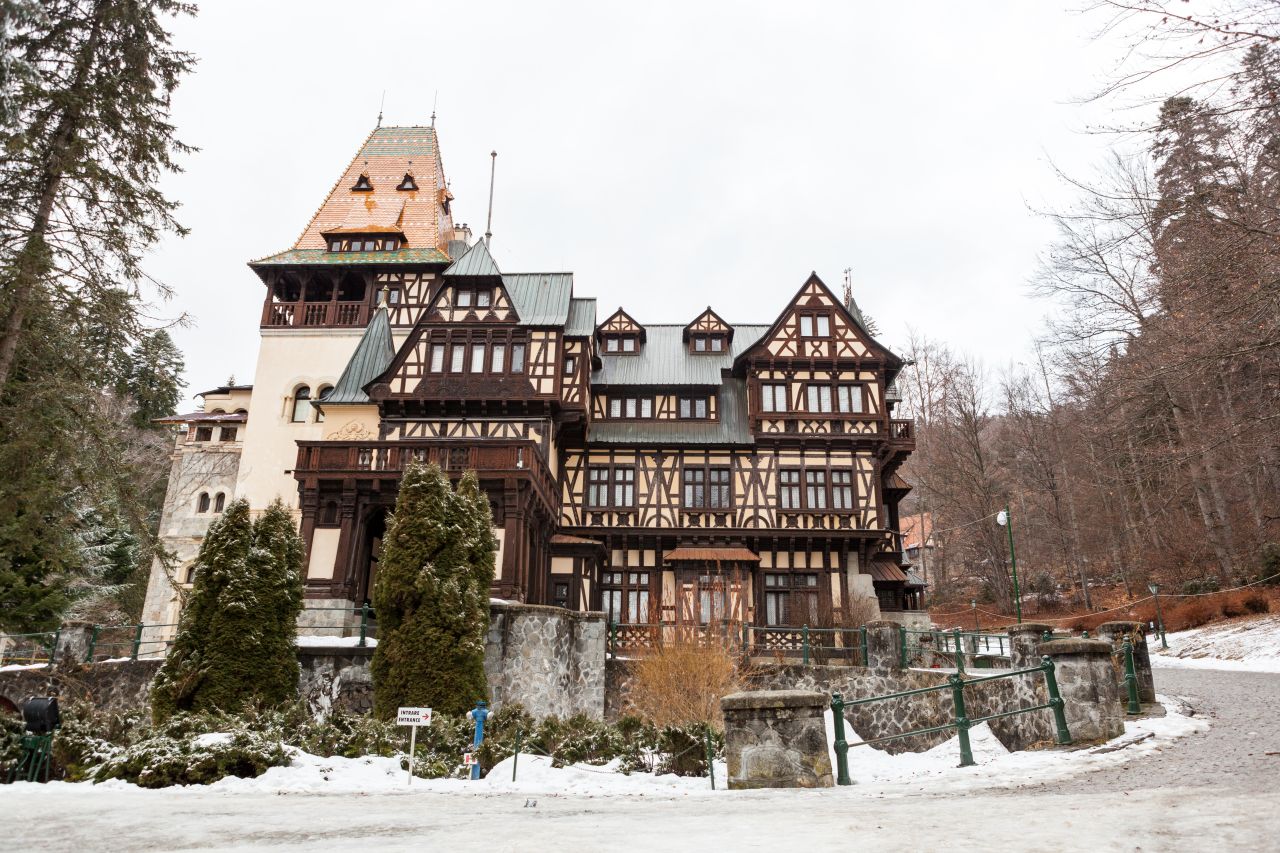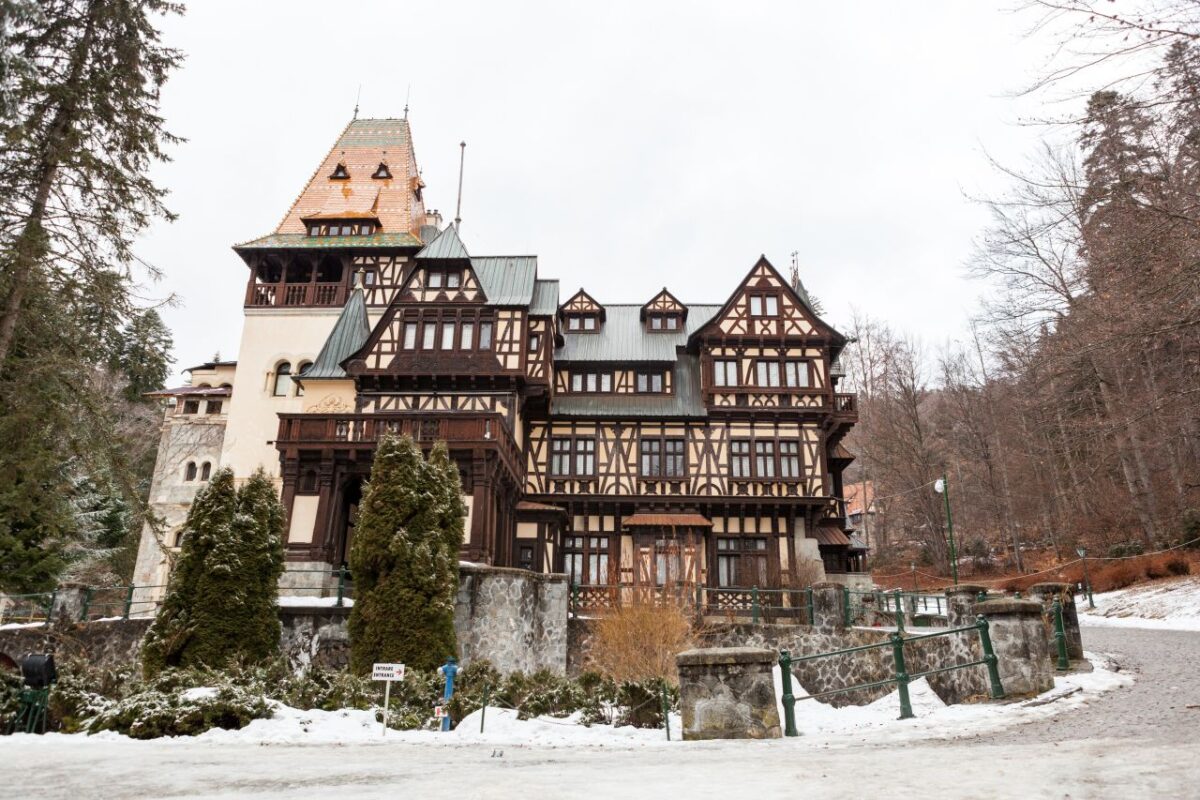 Pelisor Castle (basically meaning "The little Peles") was built by the king for his children. Apparently, there wasn't enough space for them all in the dozens of rooms in the main castle.
Either way, Pelisor is also a must visit, located just a few minutes away from Peles castle, in the same area. It's actually Pelisor that you will walk by first on your way to the main castle.
Some people say that Pelisor is even more beautiful than Peles, but that's an opinion I don't share. And I don't really recommend getting inside the castle (a new ticket required) as the rooms and feel is mostly the same.
You can check out my article sharing the best castles in Romania if you feel that these two (and one more recommended below) are not enough.
3. Take a Gondola Ride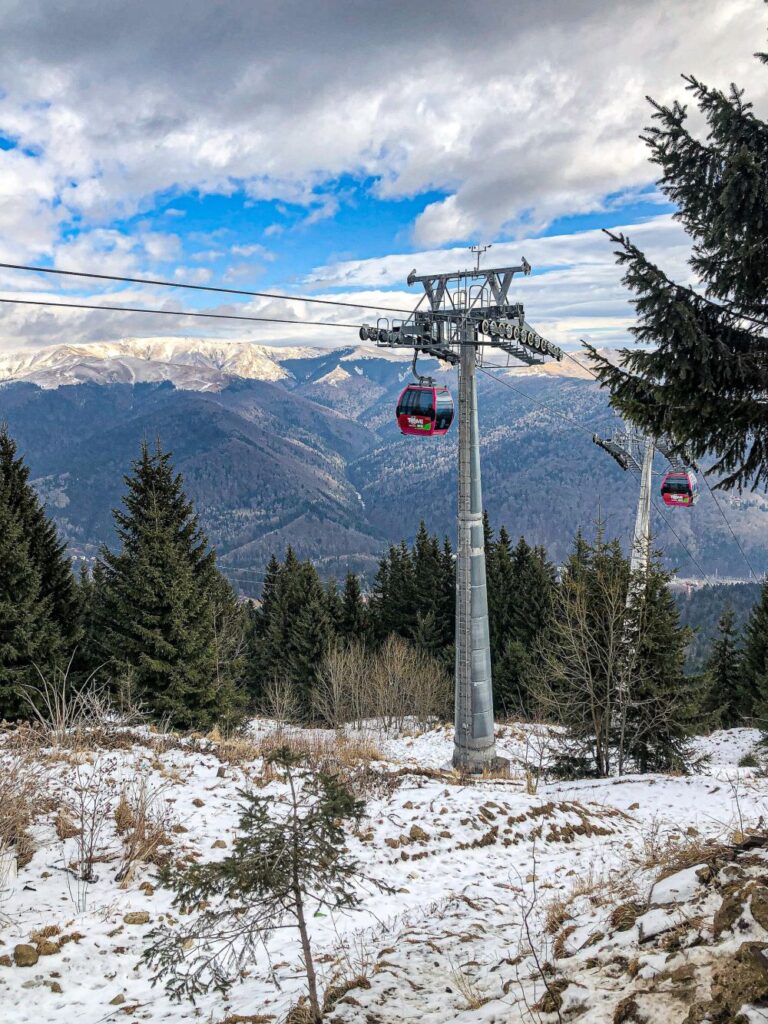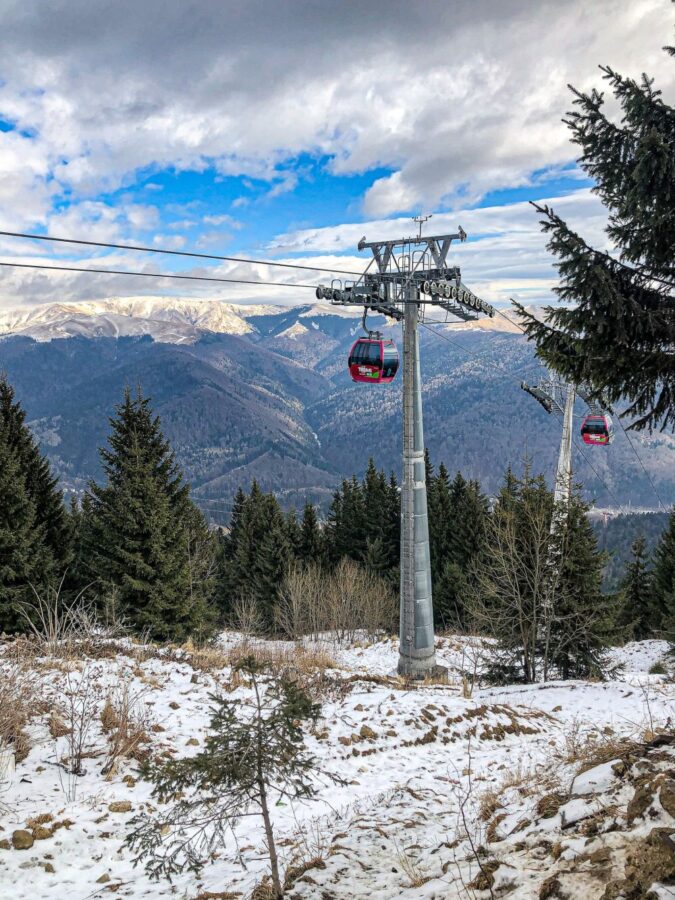 If you have enough time to spend in the town, taking a Gondola trip up to the mountain is definitely a must do.
Amazing views and an experience that's worth trying – even if you don't plan to do any skiing or hiking.
You can take the Gondola from Sinaia, in a semi-central location and go either up to 1,400 meters (where I recommend you to go if you don't want to ski) or all the way up to 2,000 meters to the Furnica Peak (Ant Peak), with the station called Carp.
IMPORTANT: Make sure that you have proper clothes & equipment before taking the Gondola ride. Even during the summer, it can be pretty cold up there, especially if you go all the way to the Furnica Peak.
I recommend checking out the various prices (there are tons of options available) and booking an online ticket from the official website of the Sinaia Gondola.
4. Check out the Stirbey Castle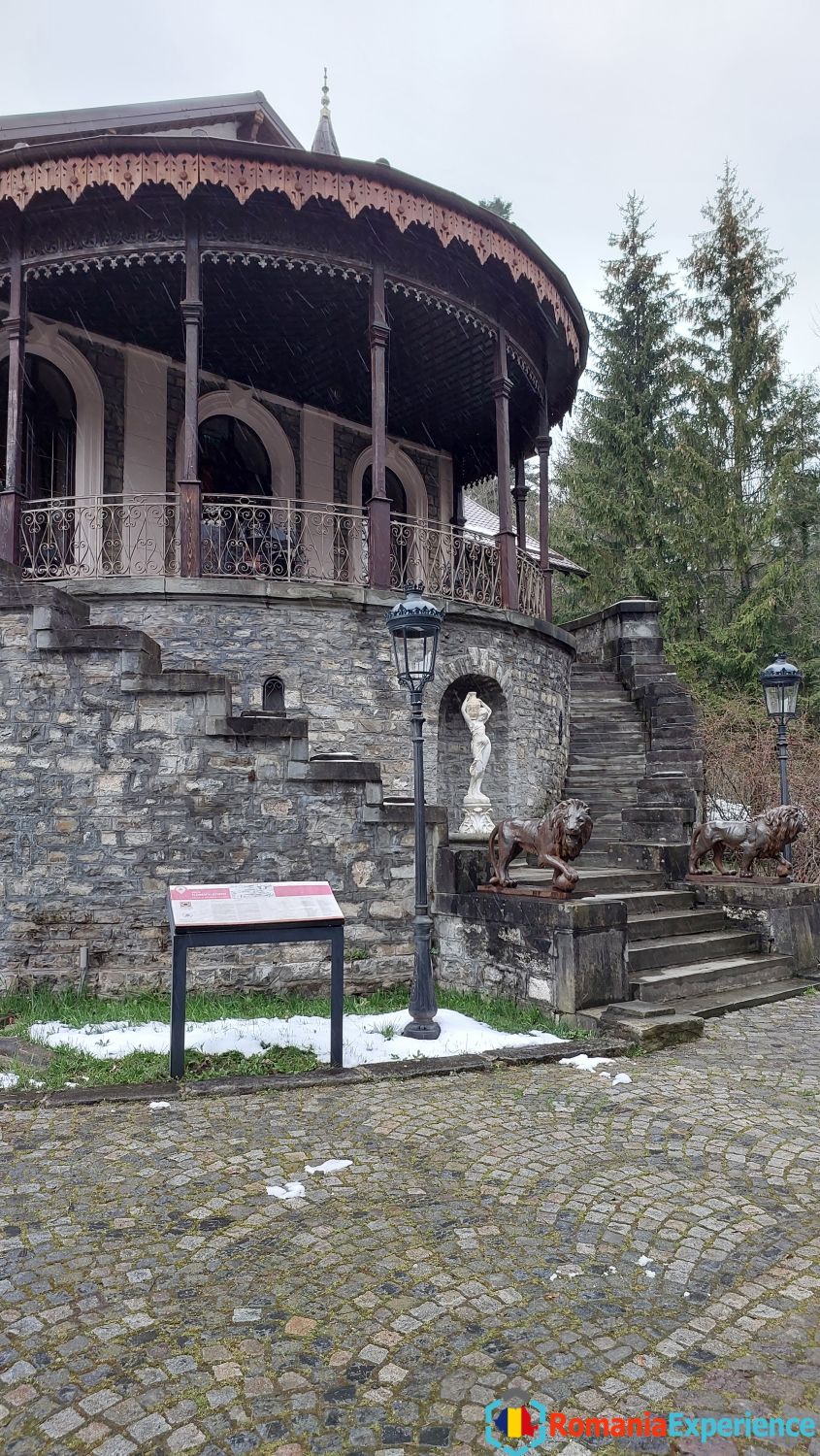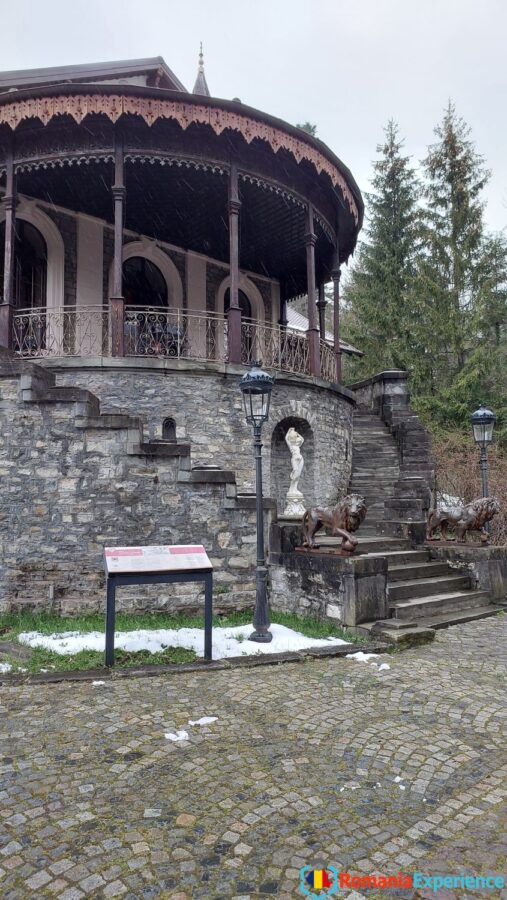 I have to admit that I didn't know anything about the Stirbey Castle before getting to Sinaia and we only found about it while exploring the city.
While it's nowhere near as spectacular as Peles, it remains pretty impressive, holding a museum, a restaurant and also offering guest accommodation for those who want to experience living like kings or queens.
The Stirbey Castle was built back in 1875 and is the oldest civil construction in Sinaia.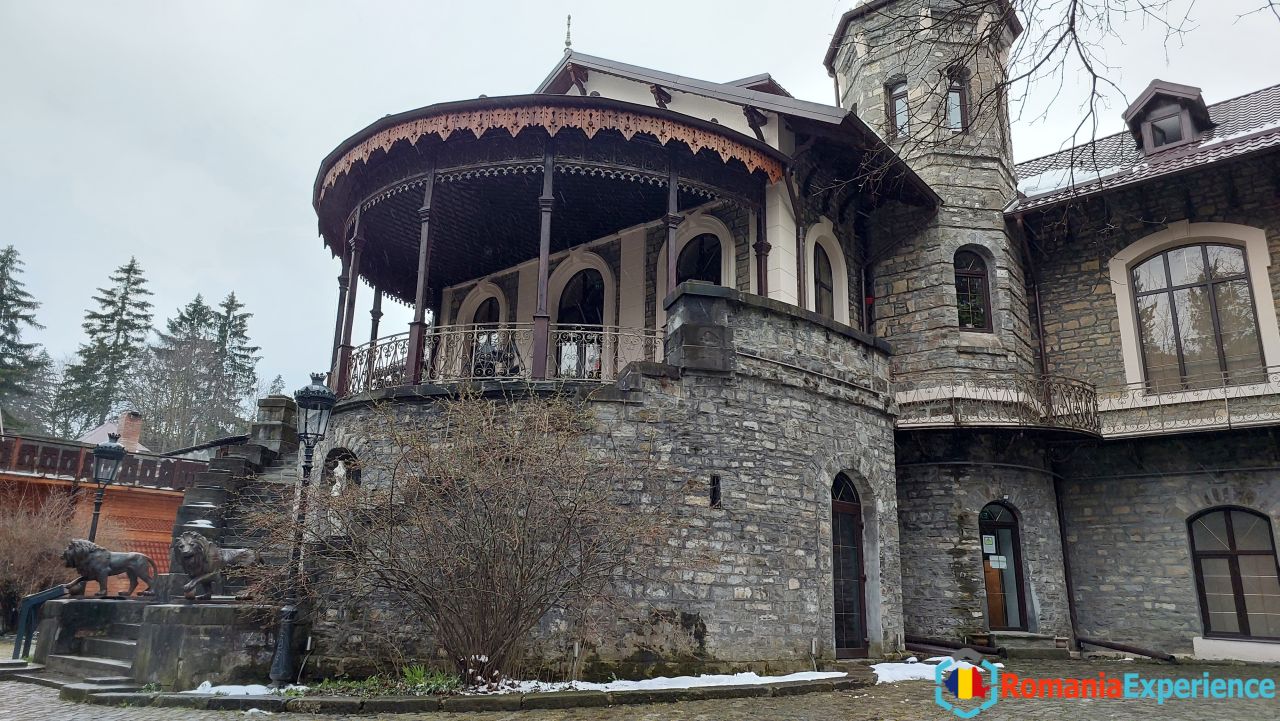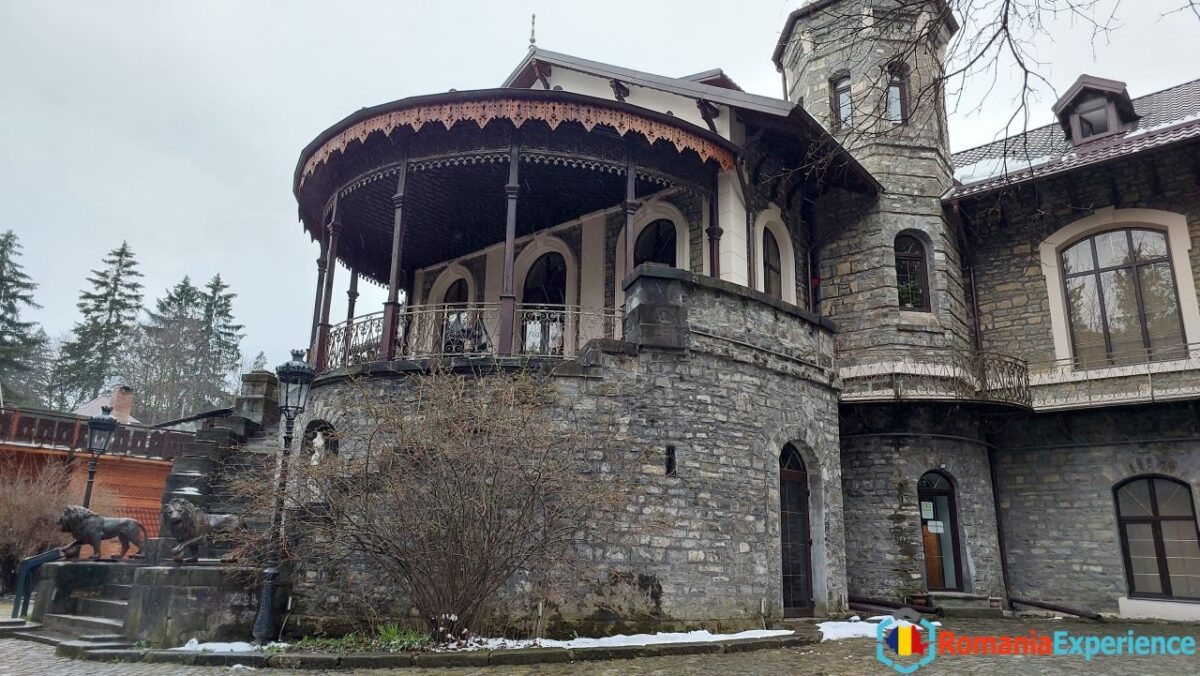 It served as the summer residence for princess Alina Stirbey and General Emanuel Florescu, being turned into a museum in 2015. And one worth visiting!
You can also book a night or more on Booking.com. It's cheaper than you might think. But even if you don't spend a night there, make sure to check it out.
5. Go Skiing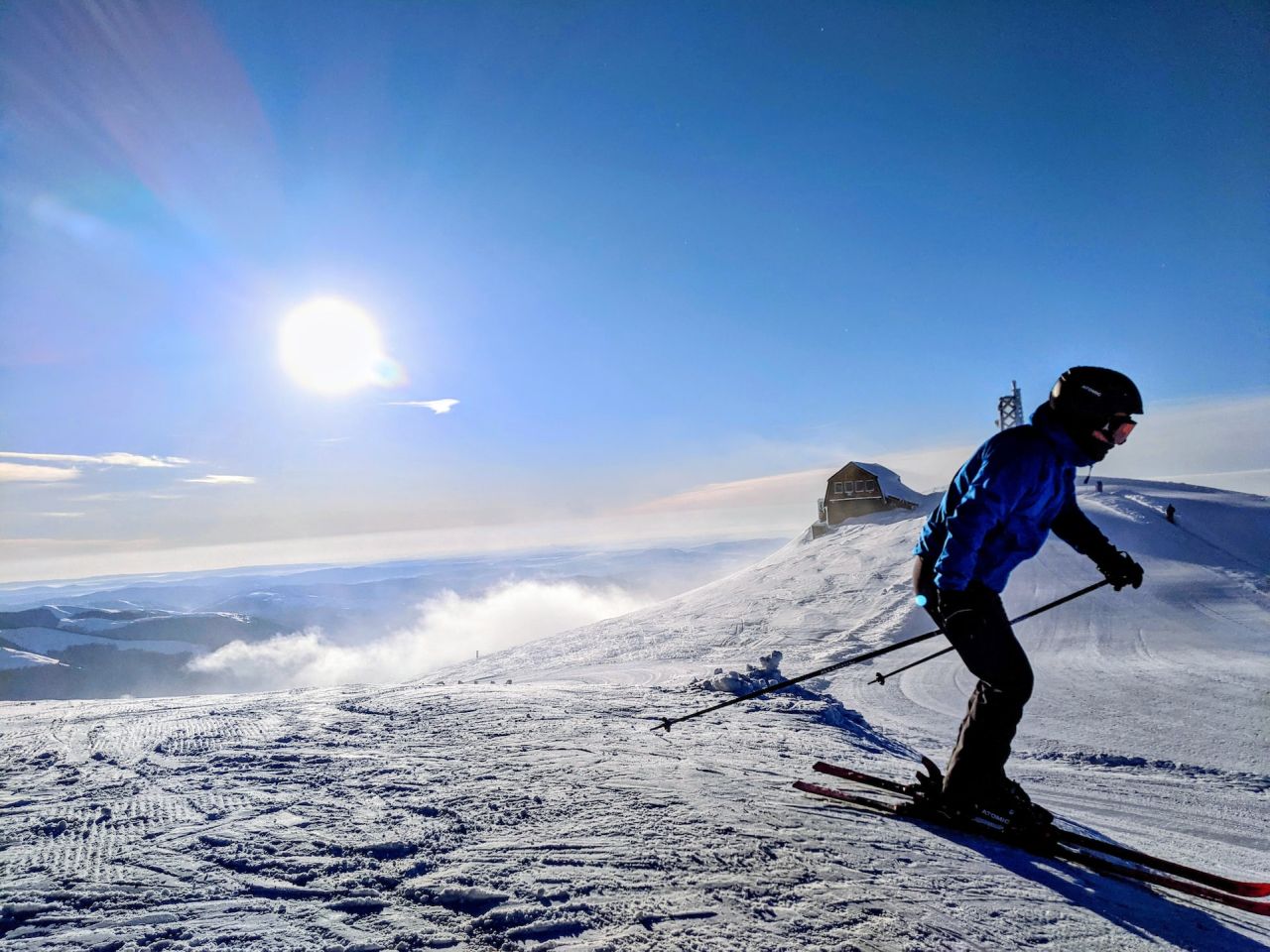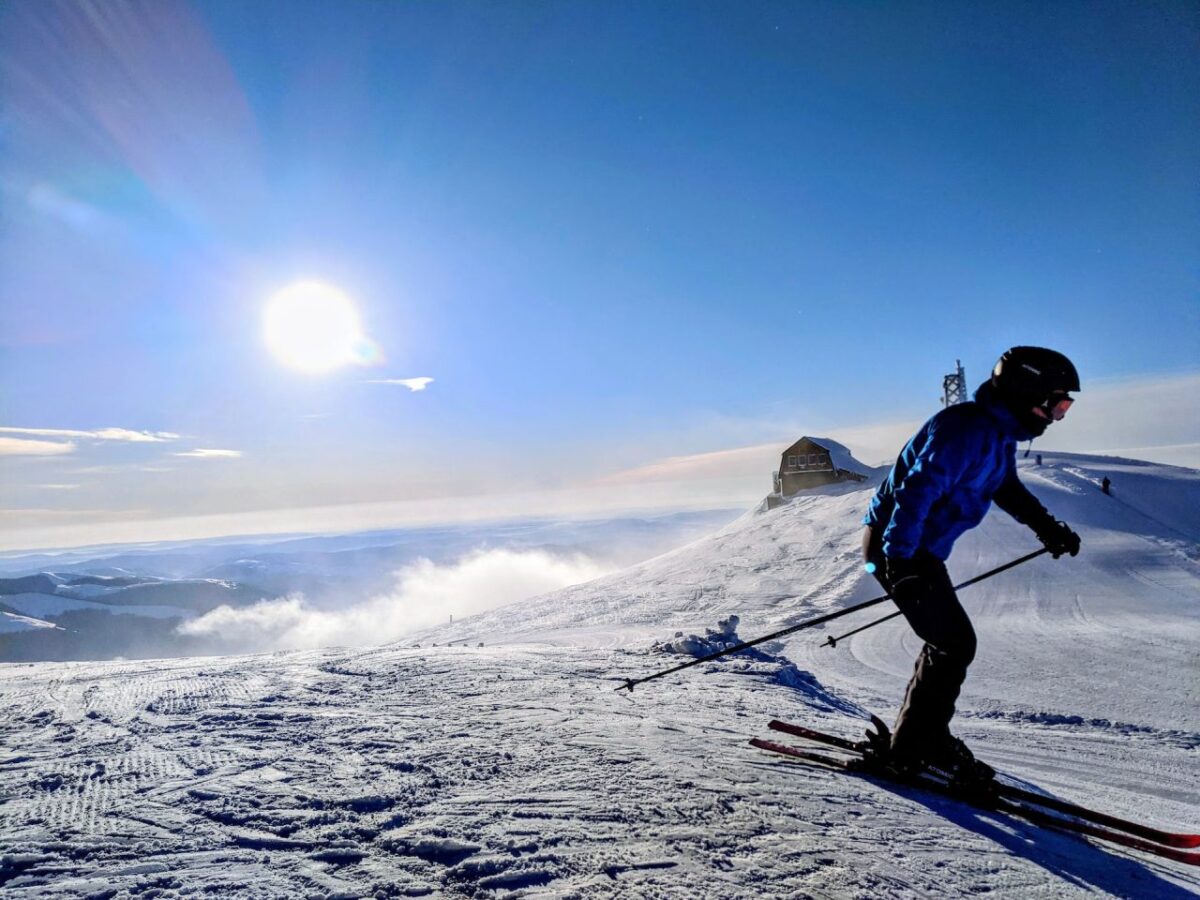 Sinaia is my #1 pick when it comes to Skiing Resorts in Romania, so it makes sense to have this activity on the list.
With snow usually lasting until mid-spring (early April), this is a great option for lovers of winter sports.
The resort caters for the beginner, medium, and experienced skier with its many different ski runs, including the demanding black runs for the very experienced ones.
Prices are not low (everything seems to be a bit expensive in Sinaia), but the experience will be definitely one you will always remember and cherish.
6. Enjoy amazing food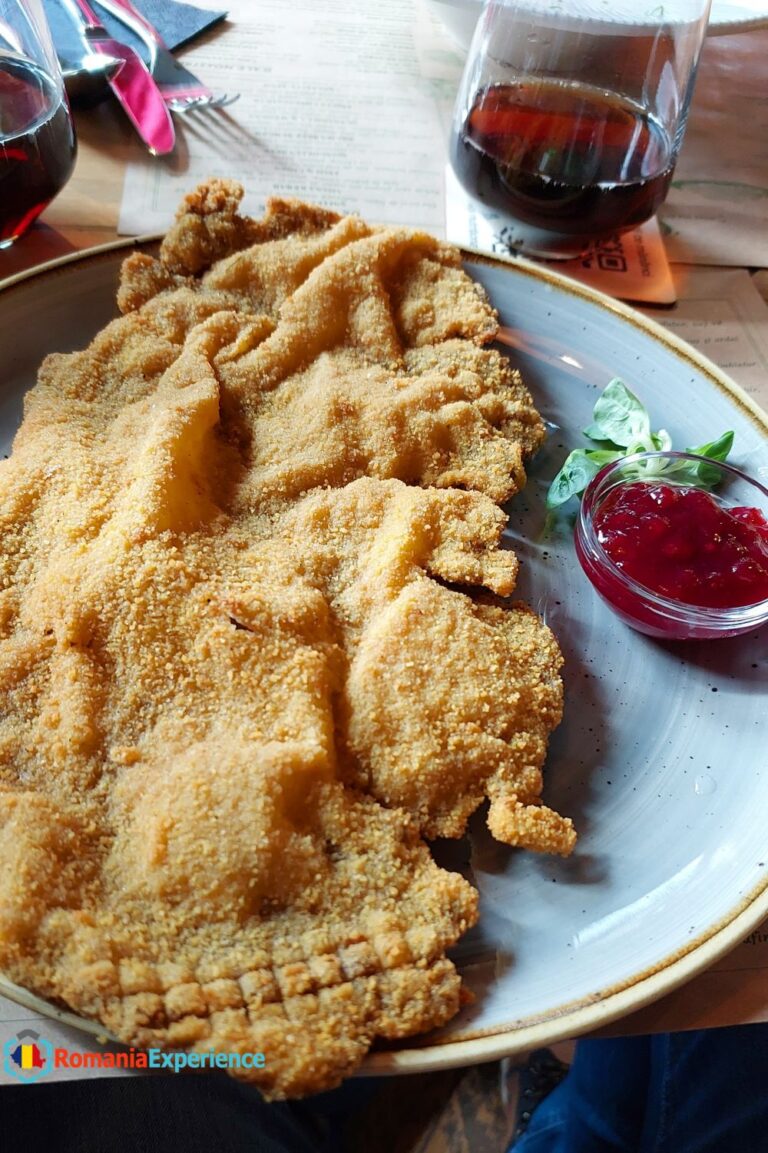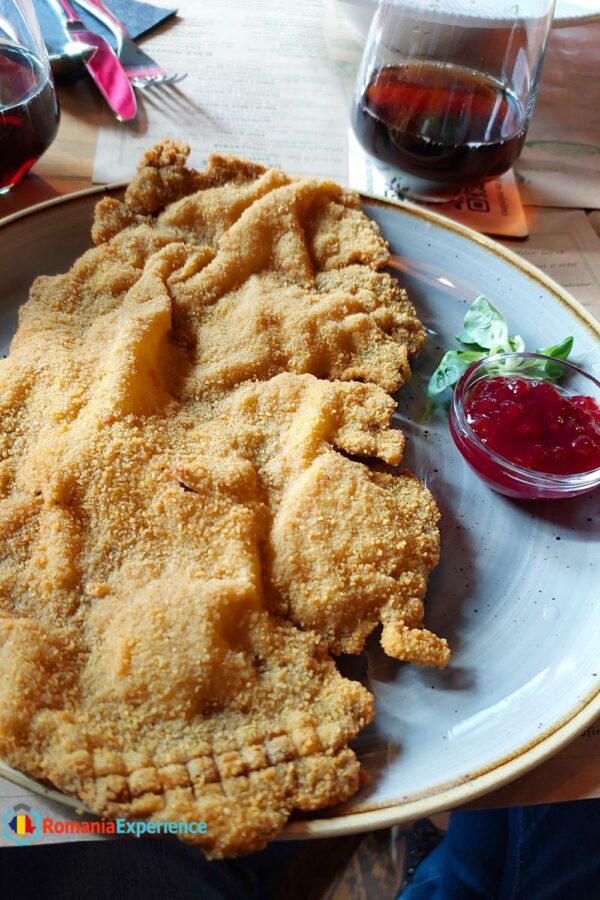 Although small and pretty expensive by Romanian standards, Sinaia has a ton of restaurants, serving anything from traditional Romanian food to international food and various country-specific dishes (like Serbian).
I wrote an in-depth guide to the best restaurants in Sinaia – make sure to check it out for all the great places in the town.
But if you're in a hurry, let me tell you that you MUST try Bruma Gastrobar, Taverna Sarbului and La Crama La Gigel when you go there. But there's plenty more, including a good restaurant next to the Peles castle itself, Carol Gastro Bierhaus.
7. Play an Escape the Room game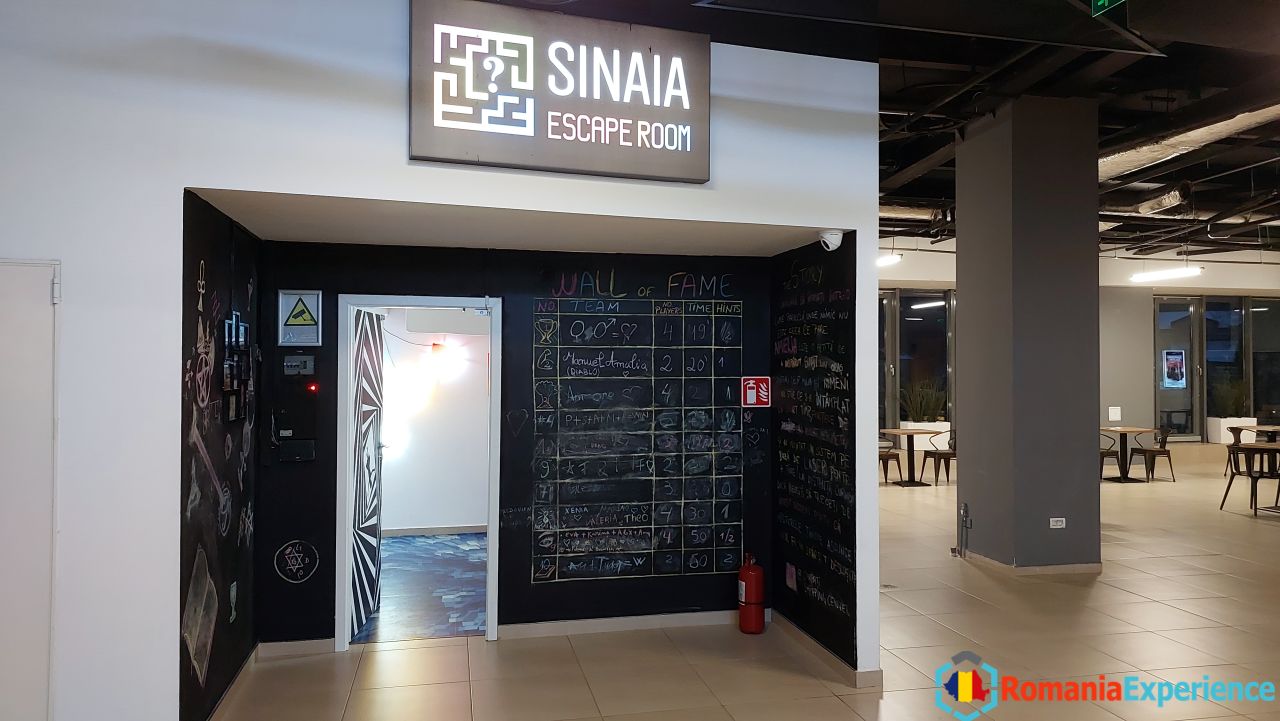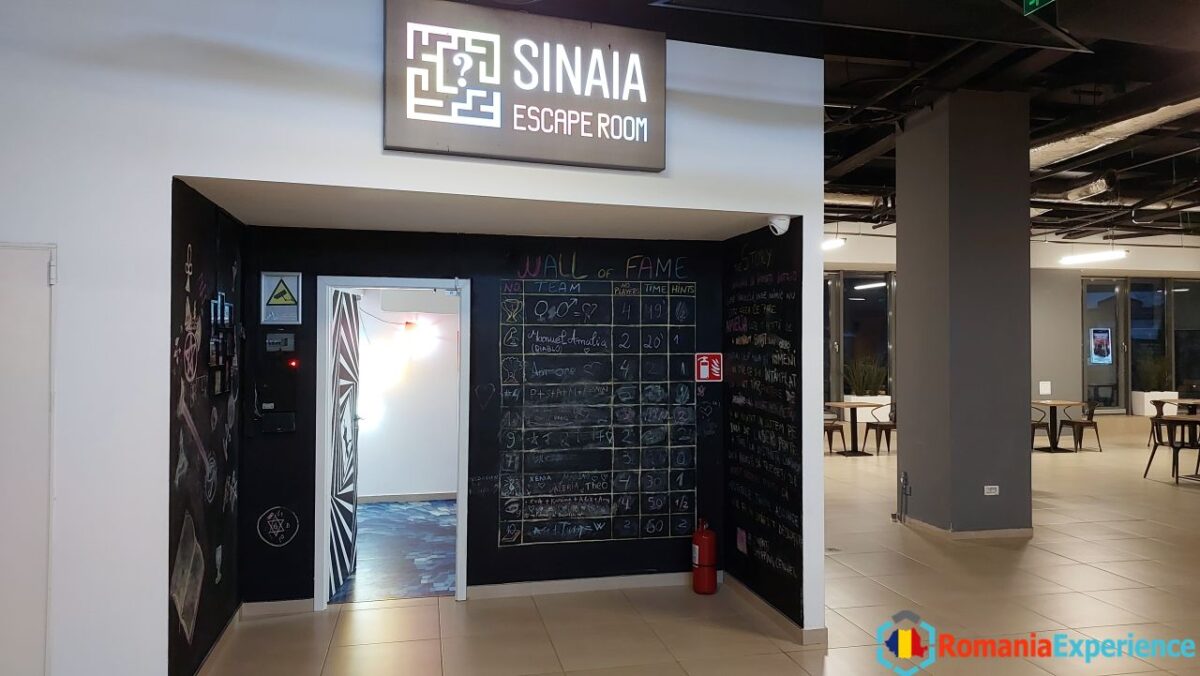 Sinaia was NOT a place where I expected to find an Escape Room game – but you have it, in the same building as the Cinema, in the heart of the city.
There's also a Laster Tag arena of a small-ish size, but still really fun, if puzzles are not your thing.
But do take a break from all the walking and exploring and head inside for the Sinaia Escape Room experience. It's a pretty basic one with just a room, but fun for the entire family. We definitely loved it – my son, more than the Laser Tag too!
8. Visit the Sinaia Monastery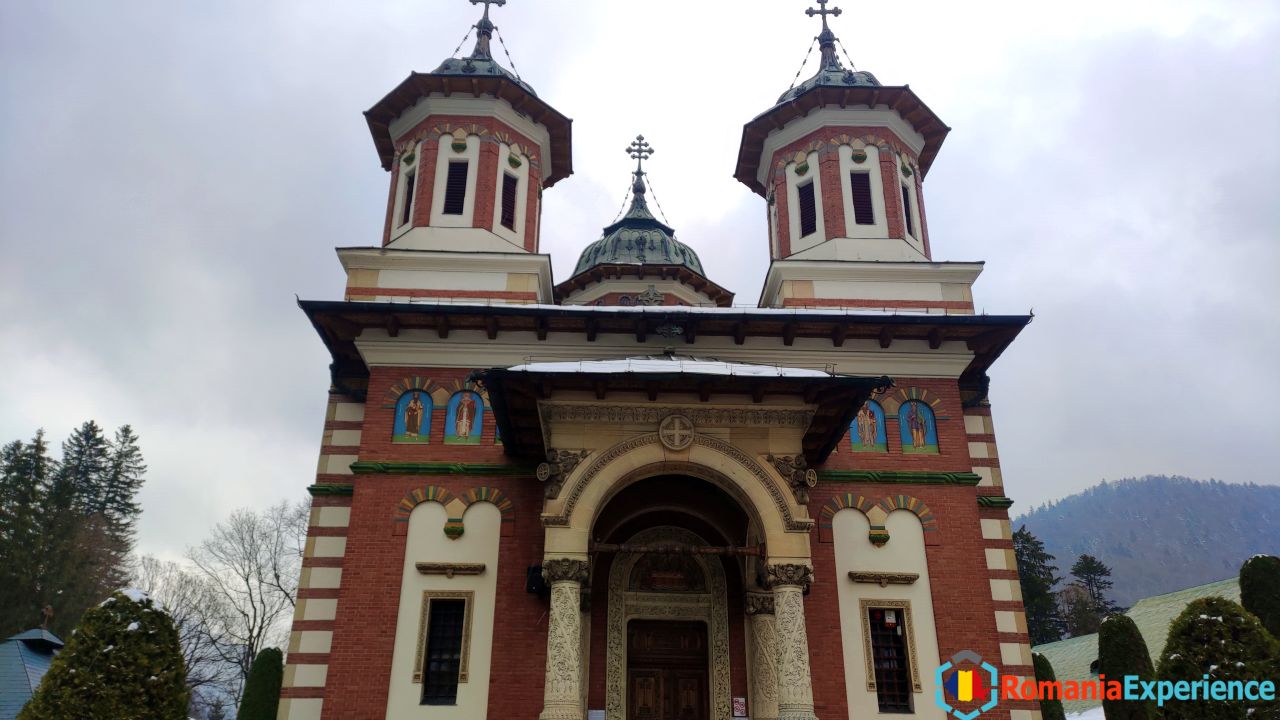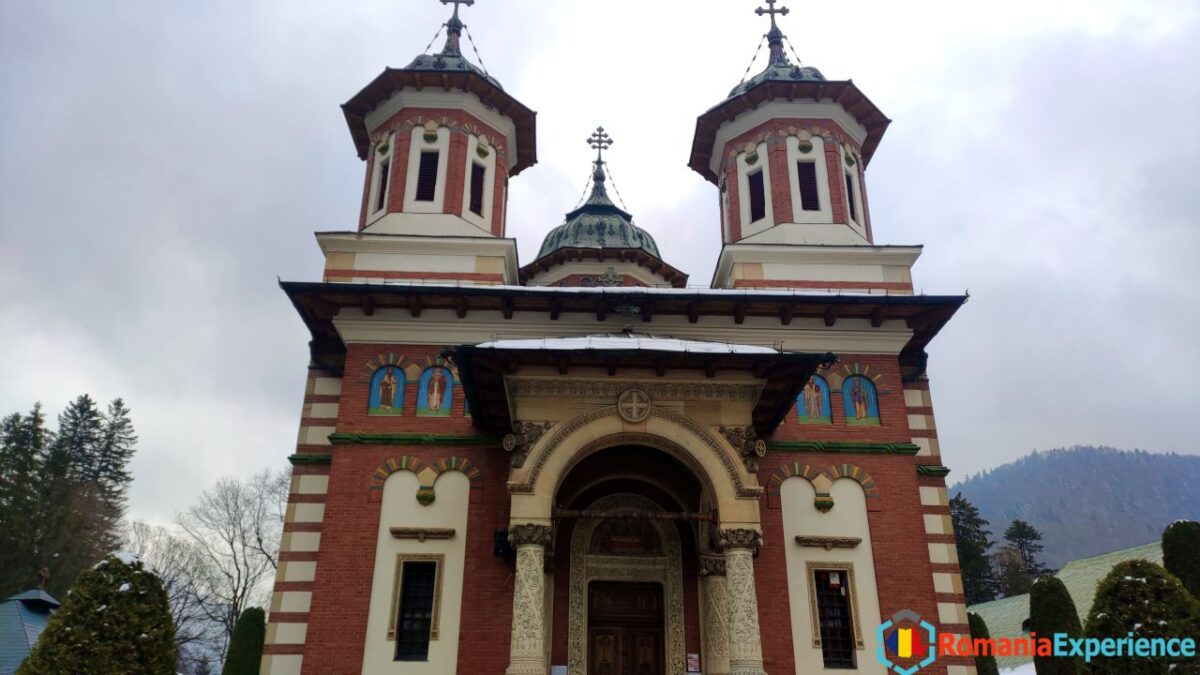 If you're walking up to Peles Castle from the center of Sinaia, you should choose the route that takes you to the Sinaia Monastery, as it is one of the top things to see when here.
There are actually two buildings – the more recent one you can see in the photo above, but also the much more charming older one, with the rooms for the people living there and with a nearly surreal feel to it.
Entrance to the monastery is free and unless you want to spend some more time praying there, the visit shouldn't take more than 20 minutes. So definitely put it on your itinerary on your way to the castle.
If monasteries are your thing, Romania has plenty of amazing ones – most of them more spectacular that this. Find out all about them in my previous article about the most amazing monasteries in the country.
9. Enjoy the Dimitire Ghica Park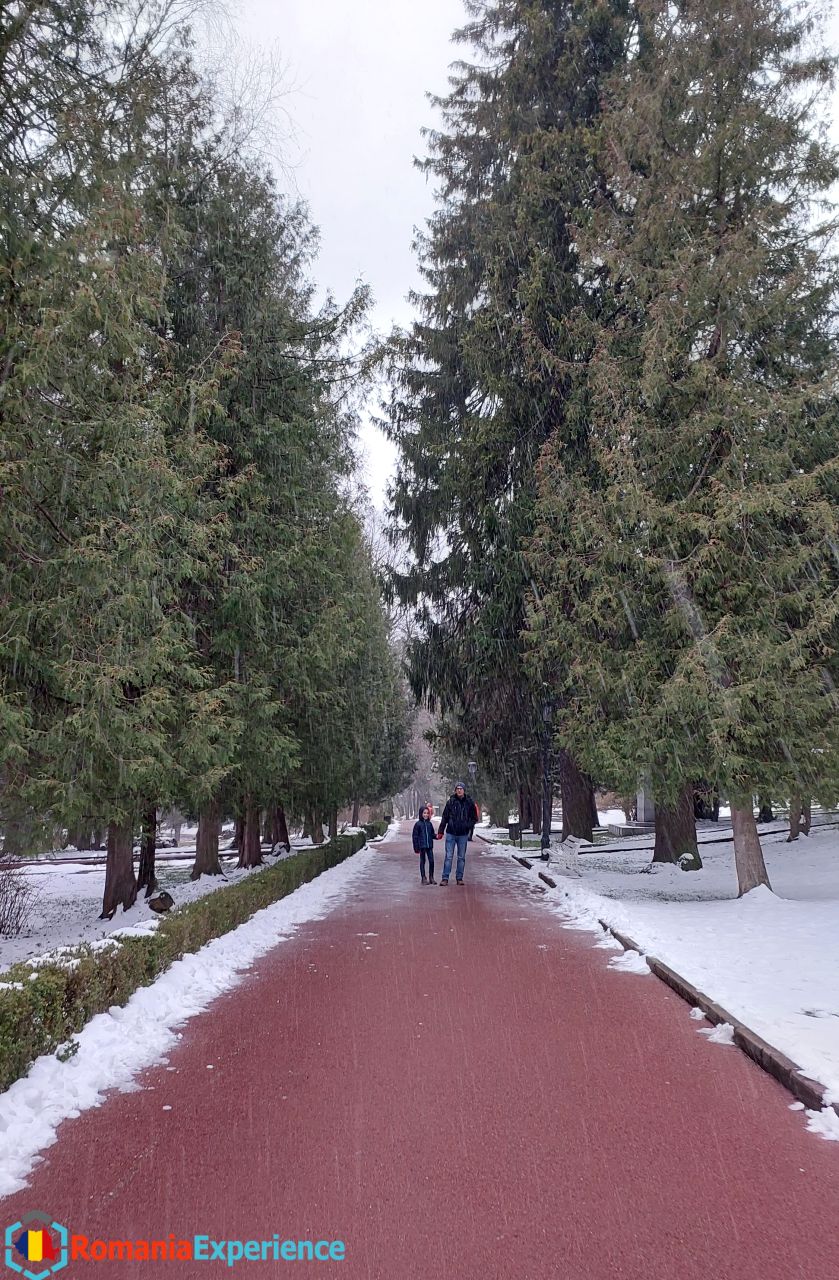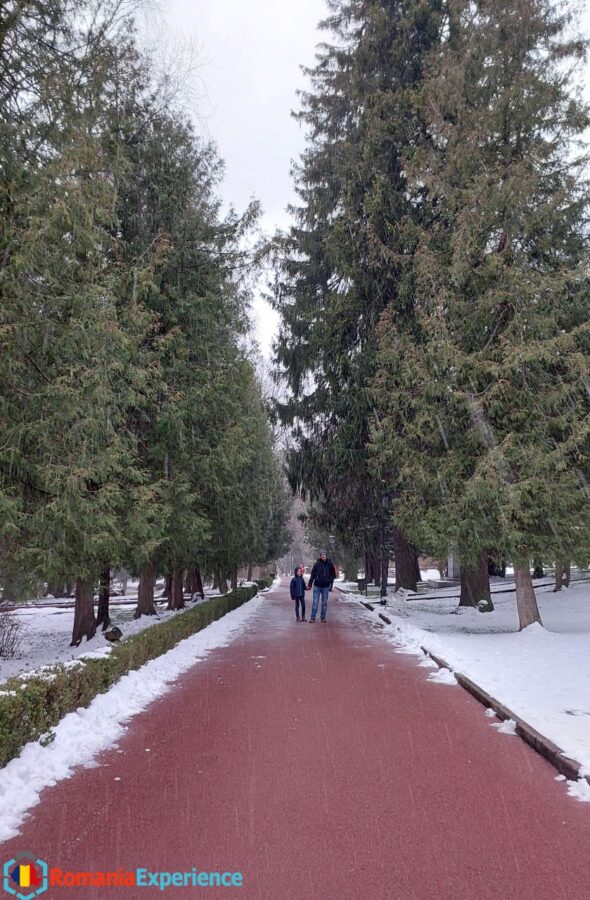 Sinaia's main park is large, beautiful and in a really good shape. As you can see above, it has super huge and old trees, but also all sorts of attractions on its alleys.
You can check out a beautiful fountain (probably it only works during the summer – it didn't when we were there), a few statues and old, beautiful buildings – one of which is a hotel (a four-star one) and one is the Casino, which actually serves as a meeting / conference / events hall.
There are also two playgrounds for kids in the park, and if you get tired of all that walking (you probably won't since the park is small, but it's a good excuse you can use!), you can stop for a delicious cake at the Caramello, or enjoy a delicious coffee at the Royal Cafe.
10. Hike the Royal Trail up to the Franz Josef Rocks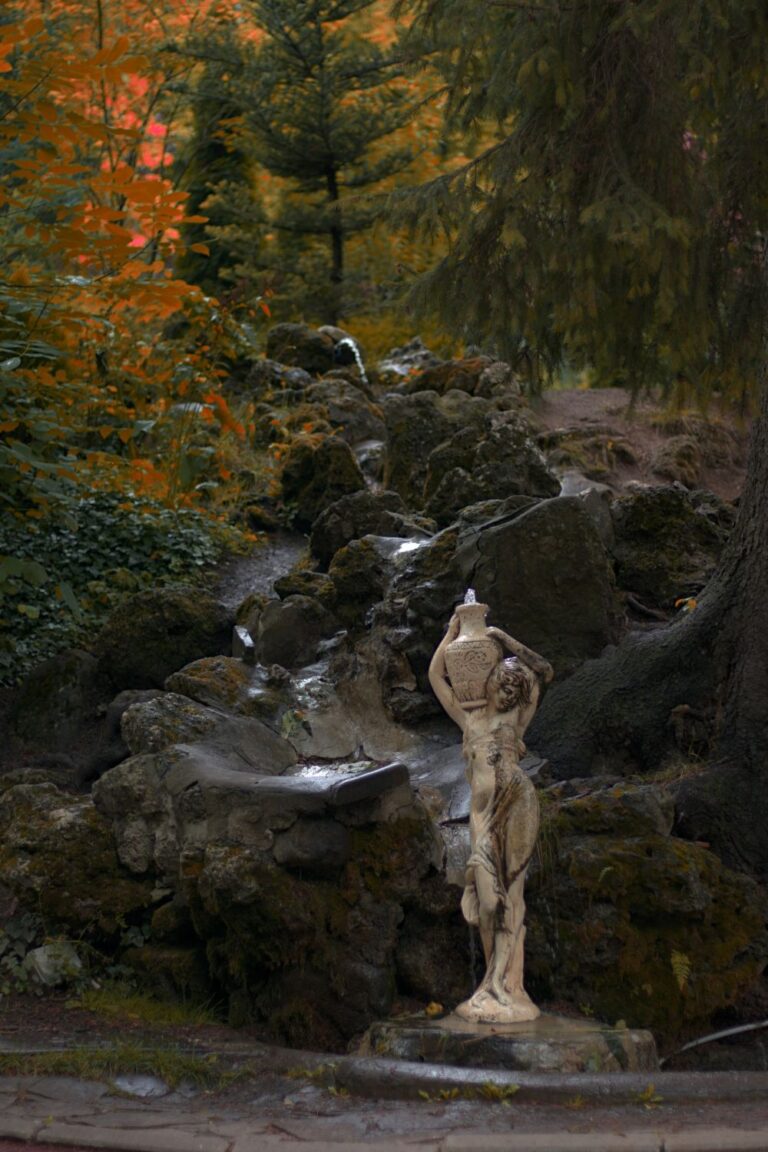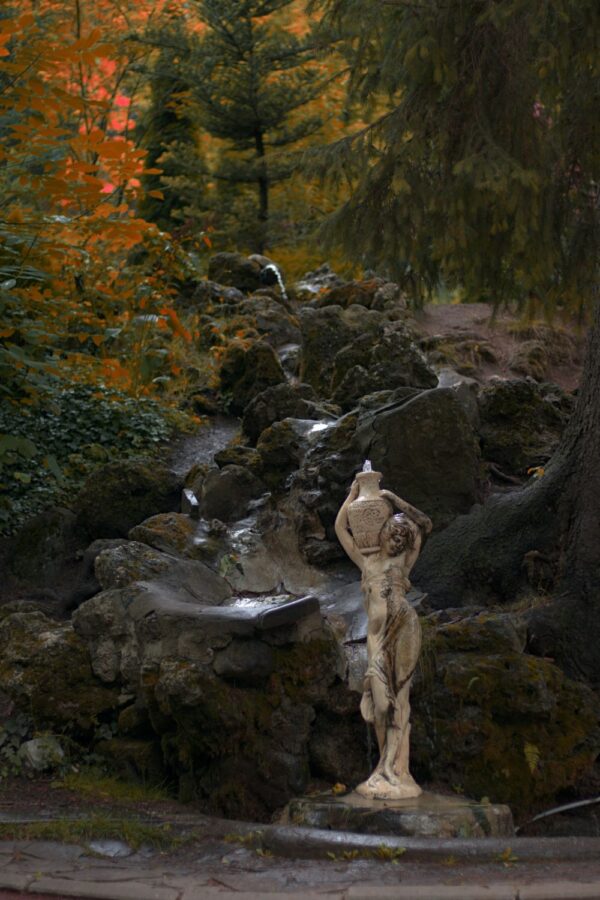 First of all, make sure that you are properly equipped if you want to do some hiking. Even during the summer, the weather can get really cold.
But if you think that you've got what it takes, start your hike from the Cabana Schiori (there's a large parking space there too) all the way to the Frank Josef Rocks, taking the Royal path.
Have in mind that there's a bit of a climb and it will take around one hour to reach the rocks – so around two hours total. It's worth it if you are properly equipped and in a good-enough physical shape.
Along the way, you will enjoy breathtaking views, raw nature and a small waterfall too: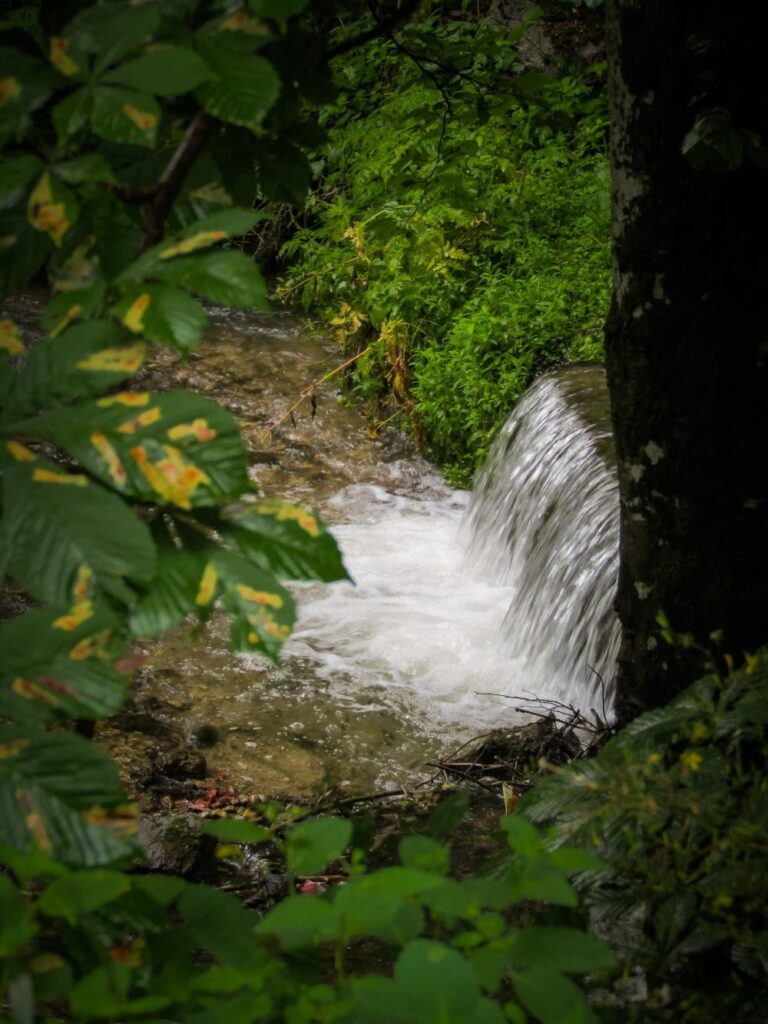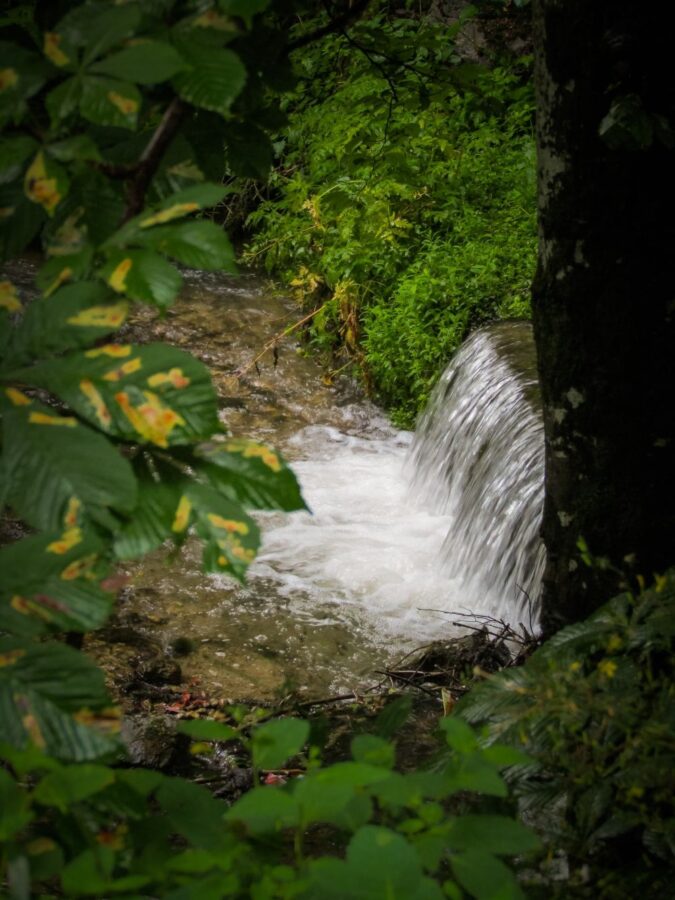 If you really want to see the rocks without walking, you can also cheat a bit and take a car up to the Royal Sheepfold Cabin (Cabana Stana Regala) and walk a few minutes to the Franz Josef Rocks for some stunning views.
But I still recommend taking the hike if you are prepared.
11. Walk around the city center & see the train station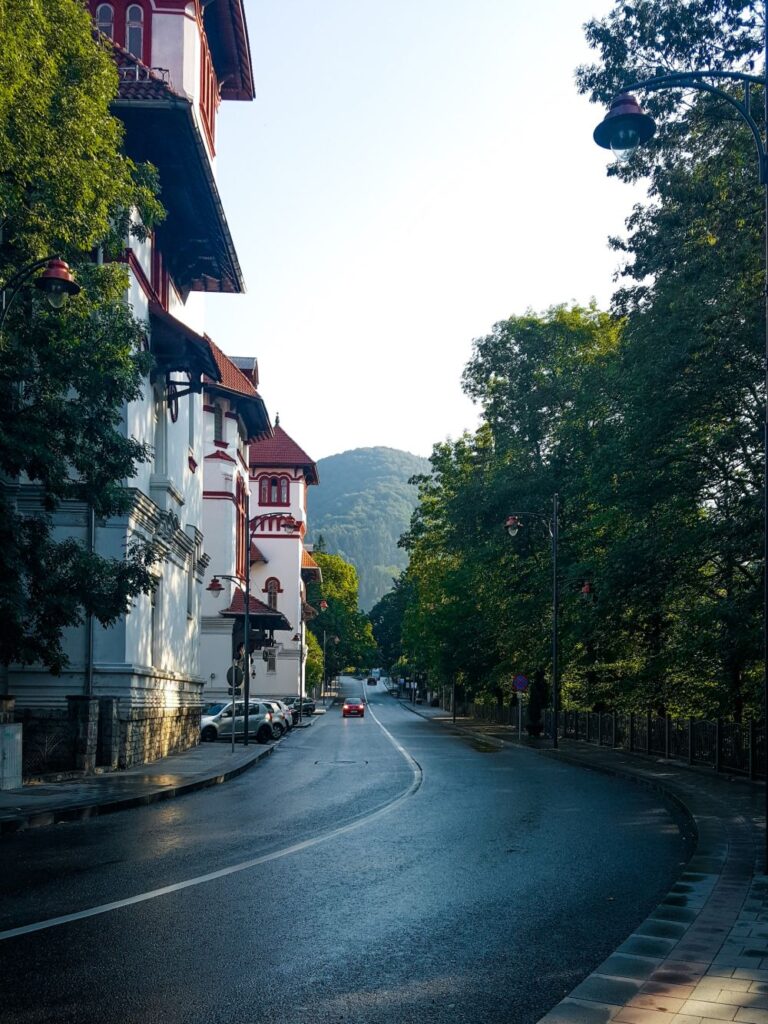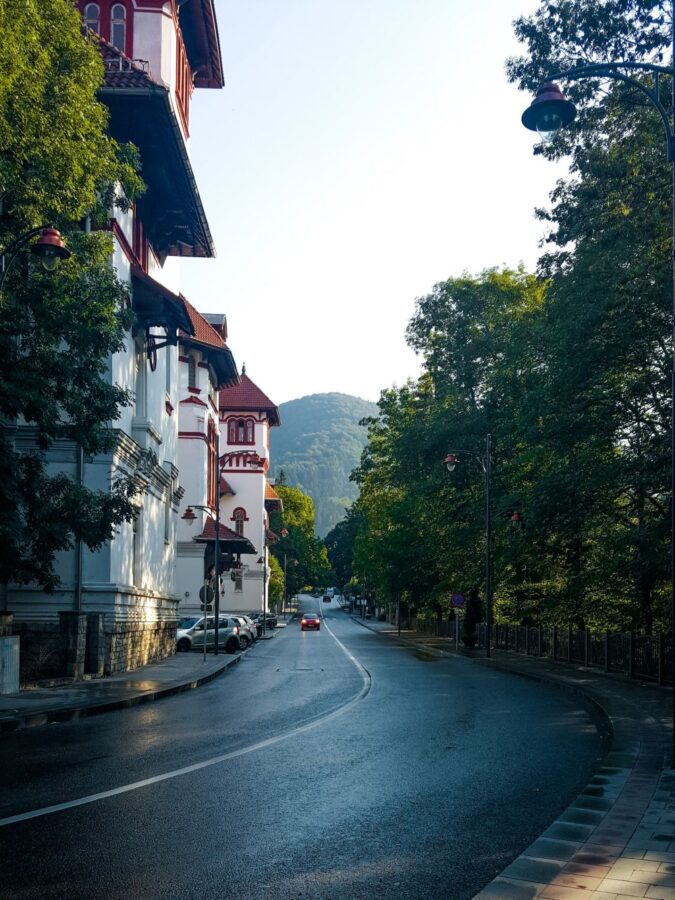 There are some amazing views to be had from all corners of Sinaia, but the central area (where most of the main attractions are, except for Peles) is the one you should walk at your own pace to discover beautiful old buildings with an amazing architecture, secular trees and much more.
Even the train station in Sinaia looks amazing. I have a photo from inside the station, but the outside area (which I forgot to take a picture of) is equally beautiful.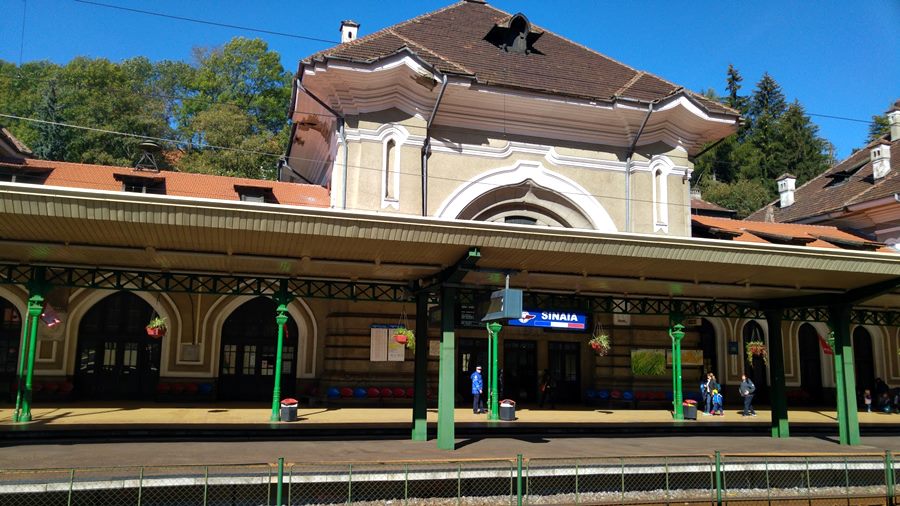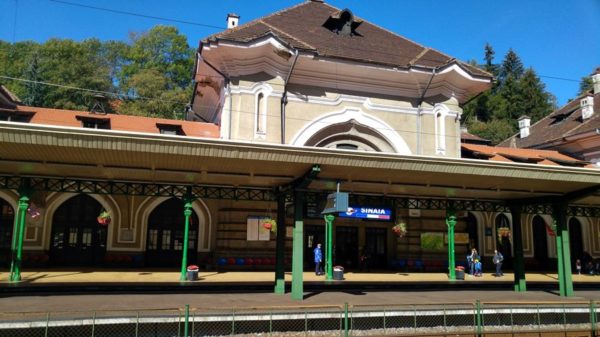 How long should you stay in Sinaia?
Unless you are visiting Sinaia to ski, you can see all the main attractions in the city during a very packed day trip.
There are plenty of trains and other connections that can drop you in Sinaia early in the morning and take you back to Bucharest or Brasov (or other cities) in the afternoon or later.
If you really want to enjoy everything and not be in a rush, you can spend the night in Sinaia. But apart from skiing and hiking, there's not really much to do here over a longer period of time.
If you want to stay in a tested place – this is where we stayed in Sinaia. It's a great 2-bedroom apartment located within walking distance to the city center (a few minutes of walking) and some 10 minutes of walking away from the train station.
Final words
While THE top thing to do in Sinaia is visiting the Peles Castle (and maybe the nearby Pelisor), there are plenty of other cool things that you can do if you can spend some more time in the area.
All the things I have listed above will really make you fall in love with Sinaia – especially the tranquility of the place, and the cold, fresh, amazing air.
If you can't get enough of Romania's mountain cities and resorts, make sure to head over to Brasov next and see all the amazing attractions in the city.