It has been many years since I last visited Targu Jiu and since Baby Romanian has never been there so far, I've decided to jump in the car one Sunday morning and go there for a short trip, especially since it's just a 1.5-hour drive away from our city.
And even though we only spent several hours there – most of them hopping from playground to playground – I can say that I was really impressed with the city, especially the central areas that we roamed around. A really pleasant surprise to see that Targu Jiu grew up so nicely since my last visit many years ago.
And you know what? I decided to share my thoughts with you, as Targu Jiu might be a great place for expats to settle in or a quiet & nice retirement spot since it's a bit off the beaten path – a city that you never see mentioned in travel brochures.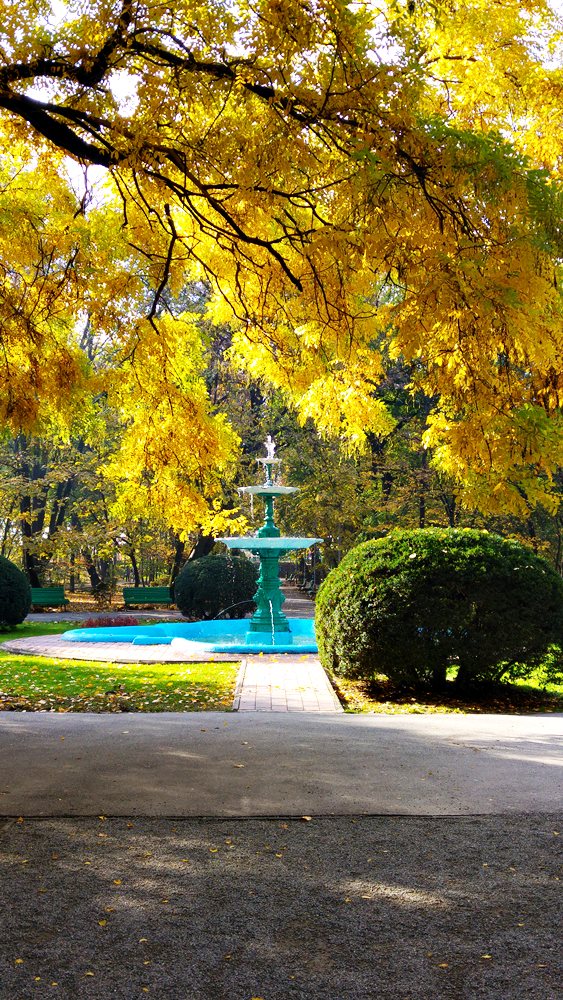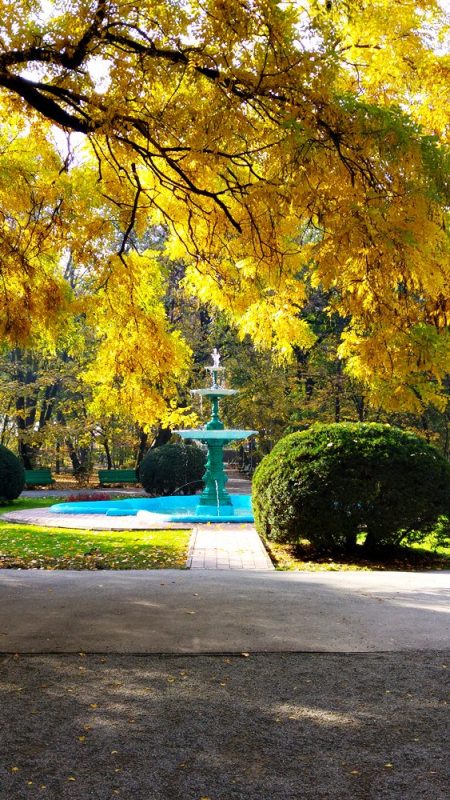 Things to know about Targu Jiu
This city existed even when the Dacians roamed the lands, even if it was just a small village back then. It is situated near the beautiful Jiu river – hence its name which translates as Jiu's Fair – and close to the Carpathian mountains. Around 80,000 people call it home, so it can be considered a decently-sized city.
Many of the people living there are or were coal miners as the ares around Targu Jiu are rich in coal deposits. However, recent years have seen numerous layovers and coal mining is starting to grow less and less popular, with other job opportunities taking their place.
One of the best things you should know Targu Jiu for is the fact that it's the birth place of Constantin Brancusi, the founder of modern sculpture and one of the most important sculptors of the 20th century. And, of course, one of Romania's biggest personalities.
However, he lived much of his life in France and recently the Romanian government managed to make fools of themselves after failing to buy one of his most important works of art – Wisdom of the Earth – from its owners, despite setting up a donations campaign backed up by important celebrities, where tens of thousands of Romanians sent money hoping to raise the required funds to brin the statue home.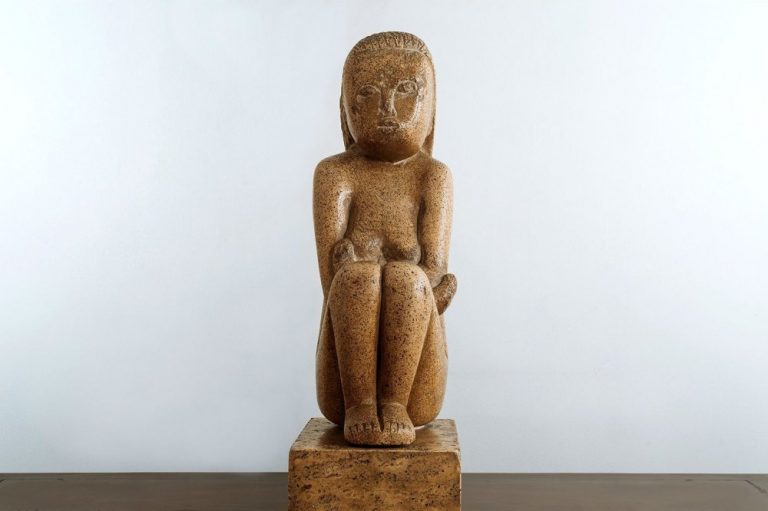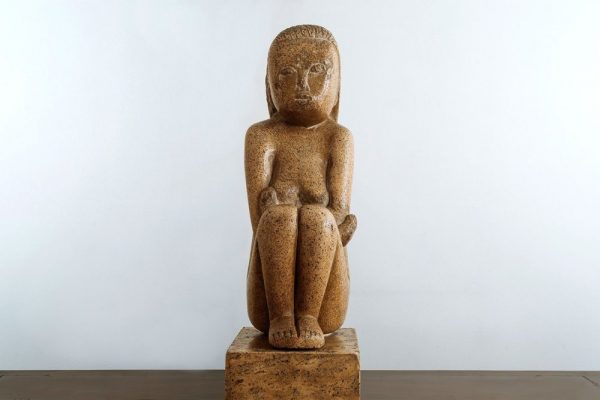 The campaign, which ran under the motto "Brancusi is mine" apparently ended this month about $4 million short of the $11 million asking price of the sculpture, with donations rounding up to just $1.2 million, while around $6 million were offered by the state. And now the government finds itself in an even bigger mess as it has to give back the money received from donations, which is something they weren't prepared for.
But let's get back to Targu Jiu! The city has some of the most important works of Constantin Brancusi on display, for free: the Kissing Gate and the Table of Silence can be seen in the Constantin Brancusi park in the center of the city, while the Endless Column is just 10 minutes away in the Endless Column Park.
Because of this, I am actually surprised that Targu Jiu doesn't make it on many (if any) lists of places to see when in Romania – especially since it has more to offer than just the said sculptures. Check them out below, as we saw them during our visit: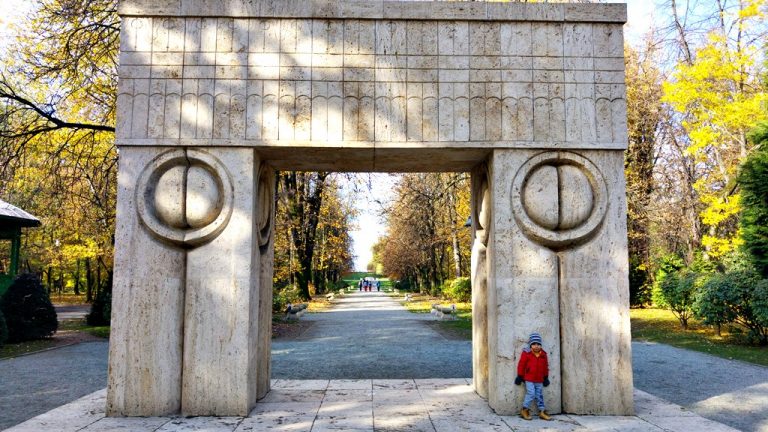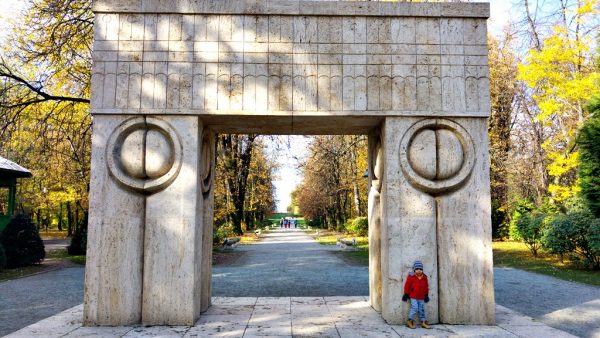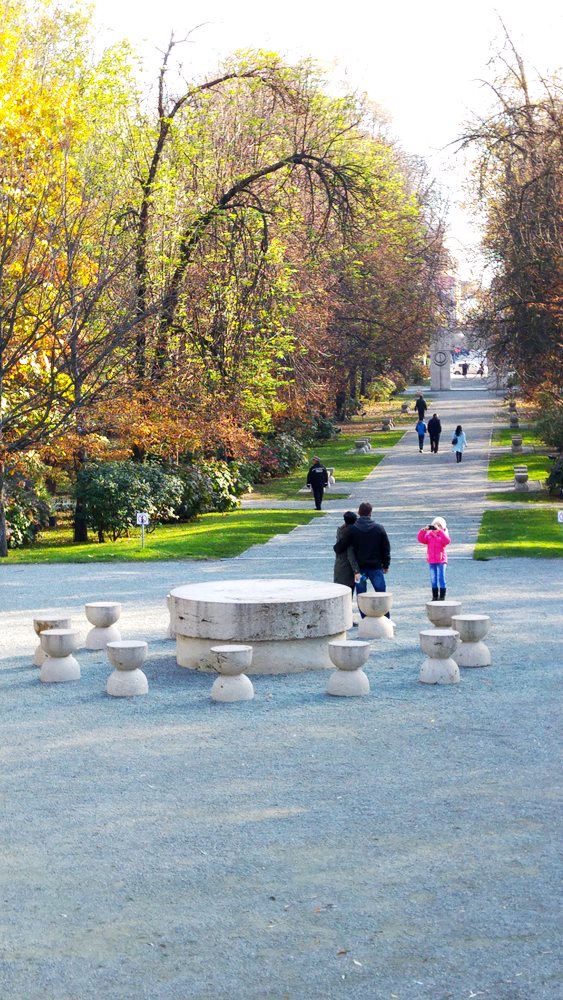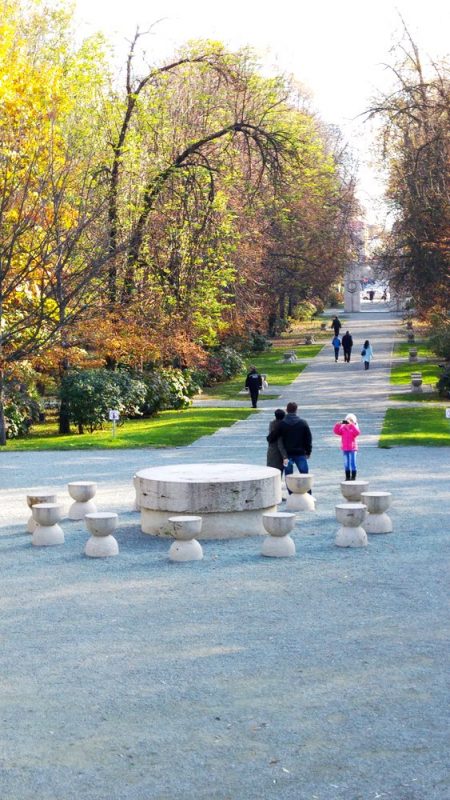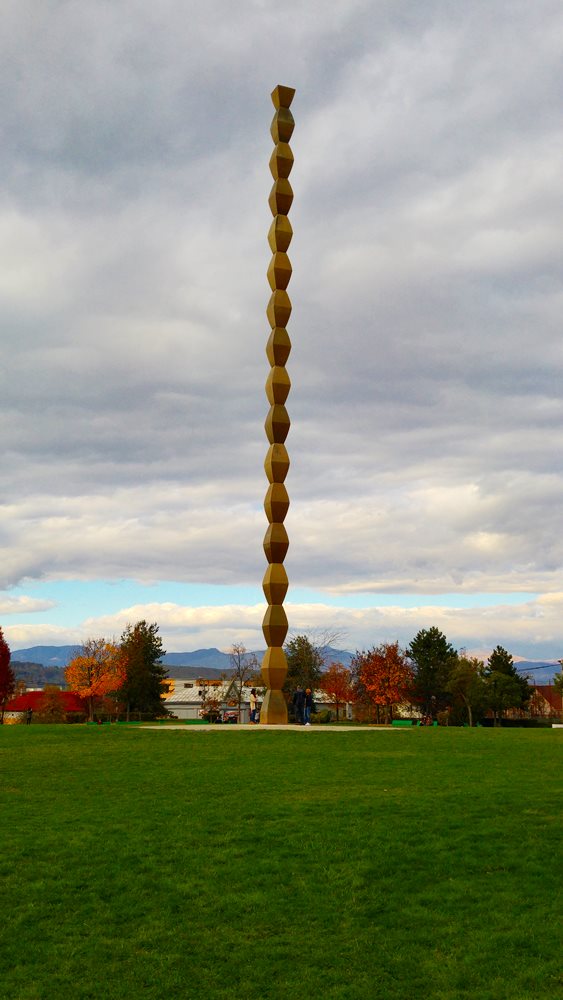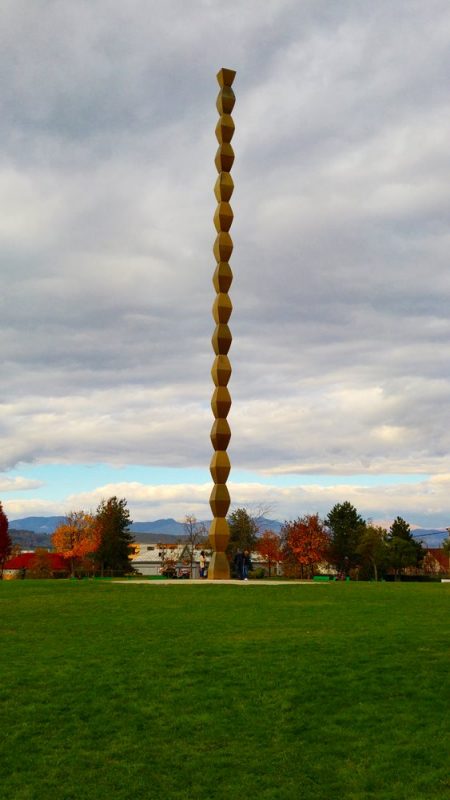 In the center of the city you can also find a nice pedestrian street with a lot of green areas, surrounded by shops, bakeries and pubs. Strangely, restaurants are not as many as one would expect in this somewhat touristy area, but there are at least a couple of options, so you won't go hungry.
Or if you have some extra time on your hands, you can hop into a car and drive a few kilometers to the nearby village Cornesti where this insane Castle-Restaurant (named Perla Restauarant) awaits: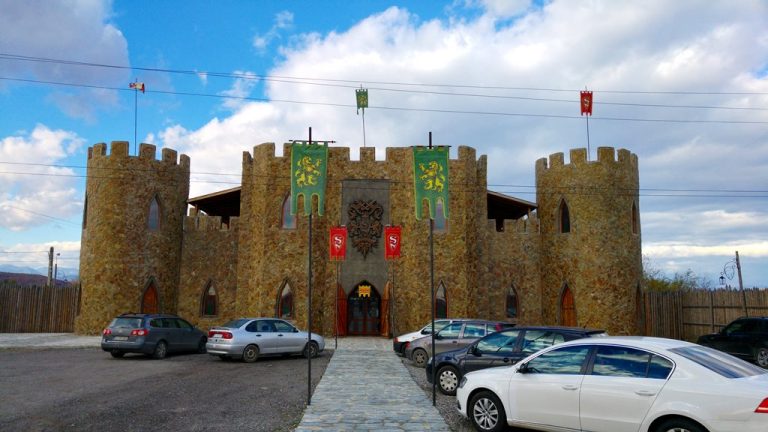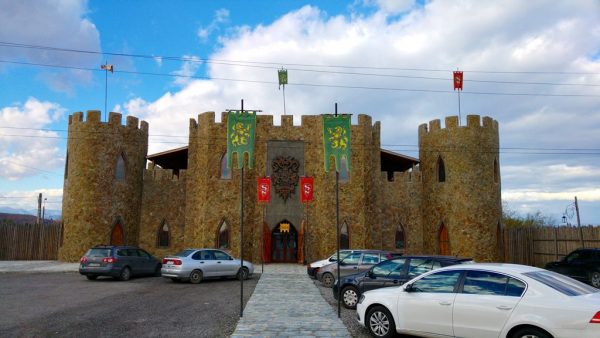 We just stopped for a photo: I initially thought, when I saw it from afar, that it's a real castle and I was surprised with its great condition. But when we got there and saw it's a restaurant, we decided against entering as we had just eaten and had no reasons to fill our bellies some more. So I can't say if the food's good, but apparently the interior is designed to fit its medieval theme, so it should be considered an interesting experience to say the least.
In the central area that we spent most of our time in, things looked really nice. A lot of options when it comes to shopping and sightseeing, plus you have the Jiu river going right through the middle of the city and offering great views as well.
Targu Jiu is also spread on a larger area, so I doubt that it ever gets too crowded. There are many beautiful homes away from the city center, with nice gardens and pretty quiet too. It deed seem very chill and laid back – it could be the fact that it was a Sunday that we visited, but I doubt it gets too insane at any given moment of day or night.
All in all, I was really impressed with the city and, even though it could've been the fact that it was something I hadn't seen for a long time, I considered it at least a bit better looking than Drobeta Turnu Severin, the city where I live in and a smaller city to retire to that I highly recommended.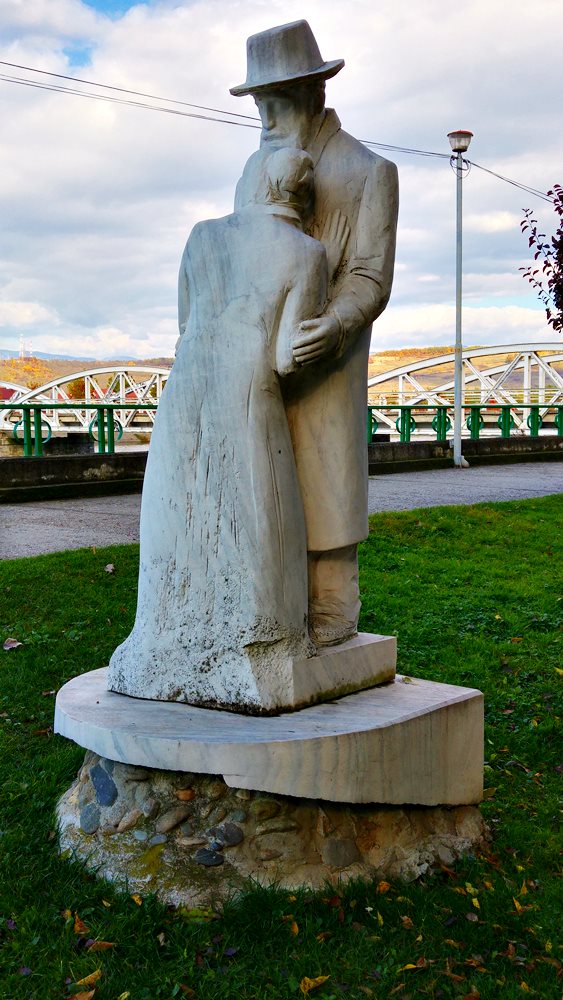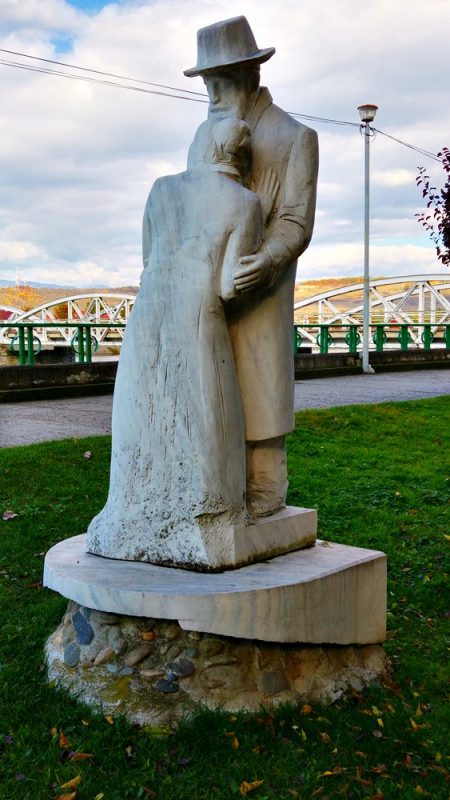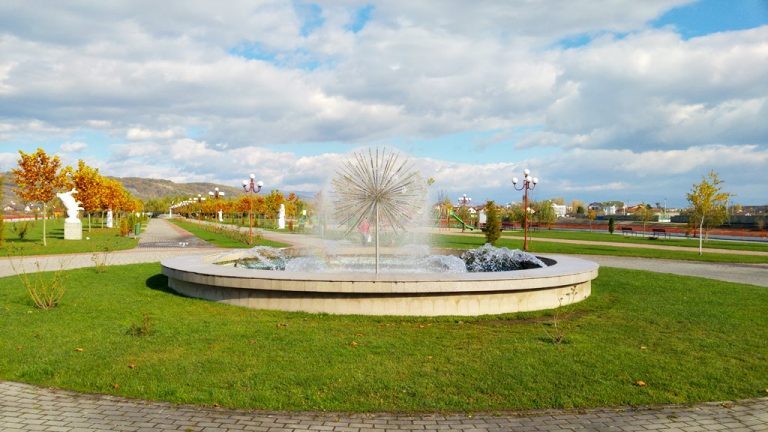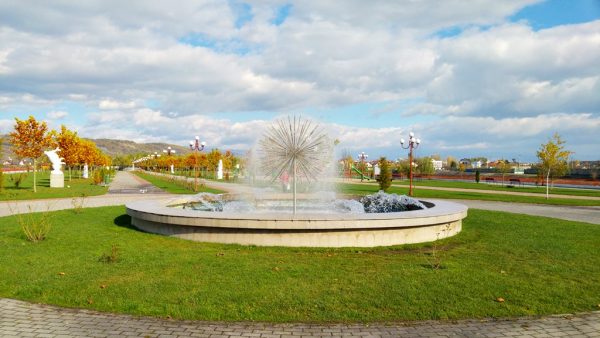 One of the biggest problems for Targu Jiu, however, is that it is a bit away from the major travel routes in Romania, the closest major cities being Craiova, Ramnicu Valcea, Drobeta Turnu Severin or Deva so not really the cities at the top of the "must visit" lists.
However, for those looking for something away off the beaten track and an otherwise beautiful city near the mountains, it would definitely be a great choice!
More Brancusi below and a great video that will surely make you Happy & willing to at least visit Targu Jiu:
So for those looking for cities that are not as popular as the major ones in the country, but which are still charming and especially cheap to live in, Targu Jiu might actually be a hidden gem!