We homeschooled our son in Romania until 2023 and today I want to share all the details and things you must be aware of when it comes to homeschooling here.
I'm only talking about how to homeschool in Romania, whether or not is homeschooling legal here and other bits of advice, not getting into the potentially endless debate regarding homeschooling vs a traditional school system.
This article will hopefully help those interested following a similar route and homeschool their children in Romania, know everything there is to know about this – from somebody who did this for a few years.
Why Choose Homeschooling in Romania?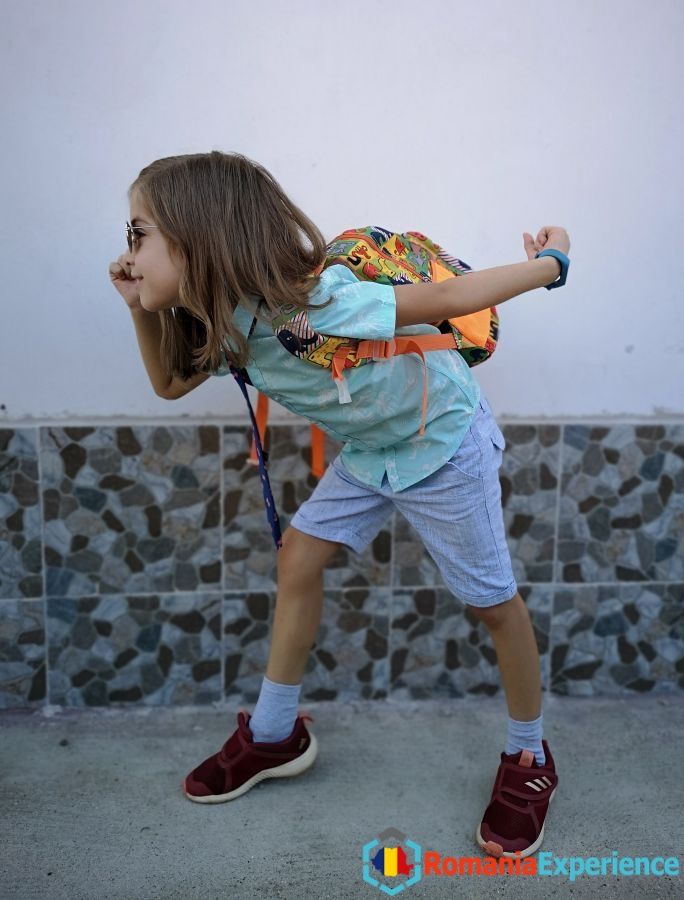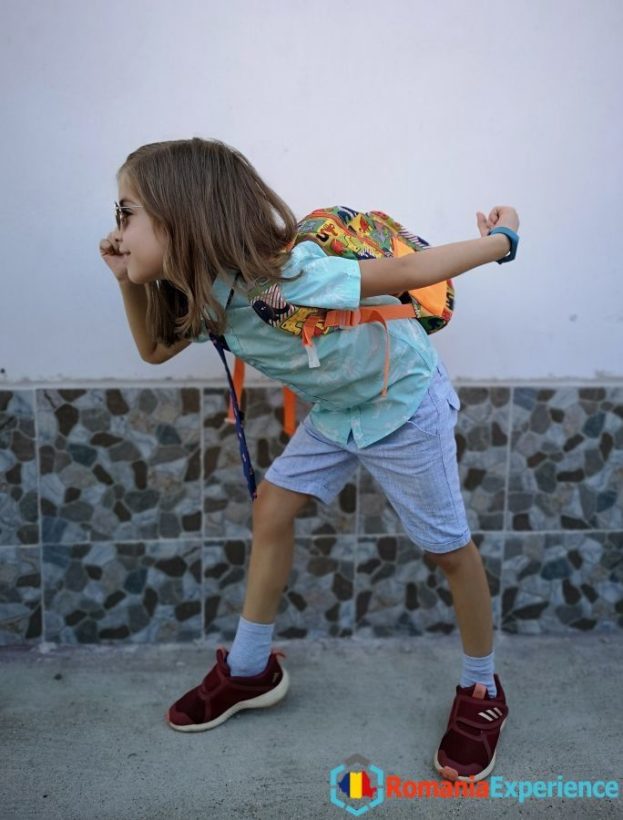 This was a route that we always considered taking, ever since our son was born. The main reason behind this is that we like to travel and a worldschooling route seemed very attractive.
But we always ended up concluding that the traditional system, despite its flaws, is the better option for our son due to two main reasons:
having skilled staff to teach him the things he should know (as we're not teachers ourselves)
being able to socialize with more children close to his age (since our friends don't have kids)
While traveling the world and studying at the same time sounded idyllic, we still didn't really know how it would affect him, especially since, at that time, he only spoke Romanian so making friends, we thought, would've been more difficult.
So initially, we decided to follow the traditional school system, mainly for the socialization aspect.
But the truth is that from an educational standpoint, we were never fans of the traditional system – one that we consider outdated.
Actually, a study revealed that 42% of kids up to the age of 15 are functionally illiterate in Romania, even though they went or are going to school.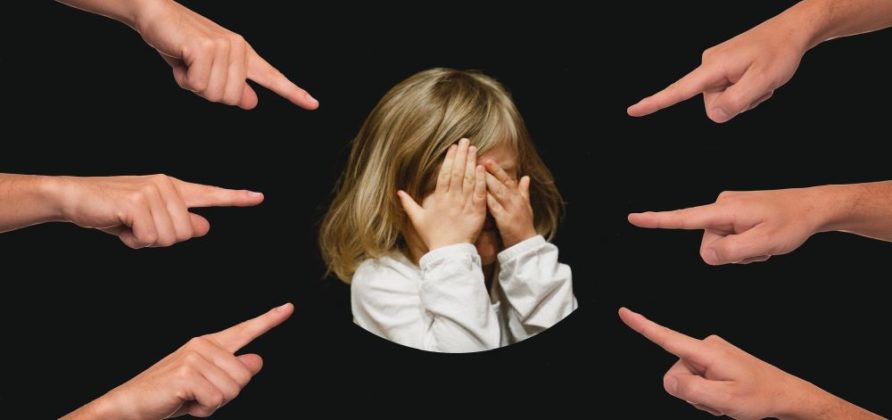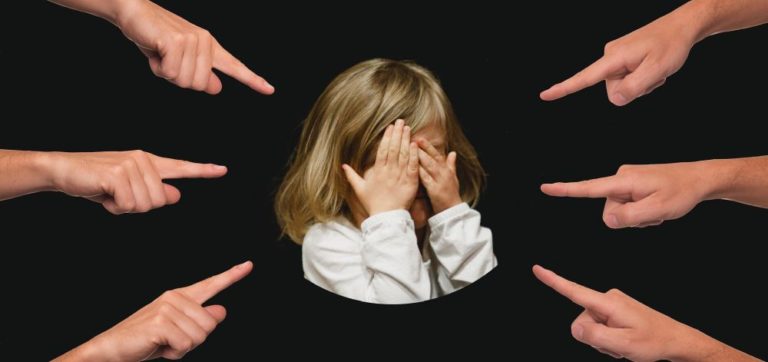 Growing in Romania, we know that the system needs to be revamped, the teachers need to be better instructed and, overall, everything has to be changed in order to make school something that actually matters and makes a difference.
But at the same time, we always feared that us as parents won't be able to offer as much as a teacher (even a bad one) would.
Plus, the most important part so early in life: socializing with other kids would've been even more difficult, as none of our friends have children of the same age as our son.
But, after less than one year of going to a traditional school, our son was hating it.
It was so frustrating and bad for him that, once he got home from school (a short schedule, from 8 AM – 12 PM), he started all sorts of tantrum fits and crying and letting go of all that frustration that piled up during the day. It was heartbreaking.
He hated it because the toilets were dirty and couldn't be locked, so there were always other students barging in (he actually developed a phobia of going to school / public toilets – which is really bad and sad for such a young kid), he didn't like most of his colleagues because they had different interests, he was getting extremely bored at school (since they were doing stuff that he already knew) and, unfortunately, he wasn't a big fan of his teacher either.
We were surprised when, one day, he told us that his favorite teacher at school is the Religion teacher (who was actually a priest).
While we're not atheists, we're definitely not religious and were surprised to hear that from him.
Either way, he was a big fan of this class, mainly because of the teacher. He was kind and never yelled.
His regular teacher? Well, she got mad at all times – once so bad that she smashed a ruler on her desk and broke it.
The English teacher? She never did anything with them (she would have them draw things to leave her alone).
The Sports teacher? He was too stern (our son is far from being the sportsy guy, to my disappointment).
Welcome to the Romanian school system! It ranges from awesome to terrible. Make sure to read Stuart's Romanian school experiences for some nice stories on the topic!
And the last drop came from the pandemic. It was in early 2020 when our was starting school. Most of the parents of the kids in his class believed that "we all have to get it one day" and it's up for "God to decide who lives and who doesn't". Well, no, thank you!
With all these things in mind, we decided to choose homeschooling for at least one year.
We decided that, at the worst, he will "lose" one year of school and will have to do it again.
Which didn't happen, as we actually continued the homeschooling program for another year, before deciding to enroll him again in a more traditional system.
But we still decided to choose a private school and moved all the way to the other side of the country, in Constanta for that. And we're all extremely happy with how that went, but that's another story…
But all in all, our choice to homeschool in Romania seems to have been the best one. We would've continued it if we thought we're capable of teaching him everything his teachers would – but realized that is not possible based on our skills.
However, both for him and us, the entire homeschooling experience was nice, he wasn't behind fellow students and, when back into the traditional system, he managed to adapt really well.
Is Homeschooling Legal in Romania?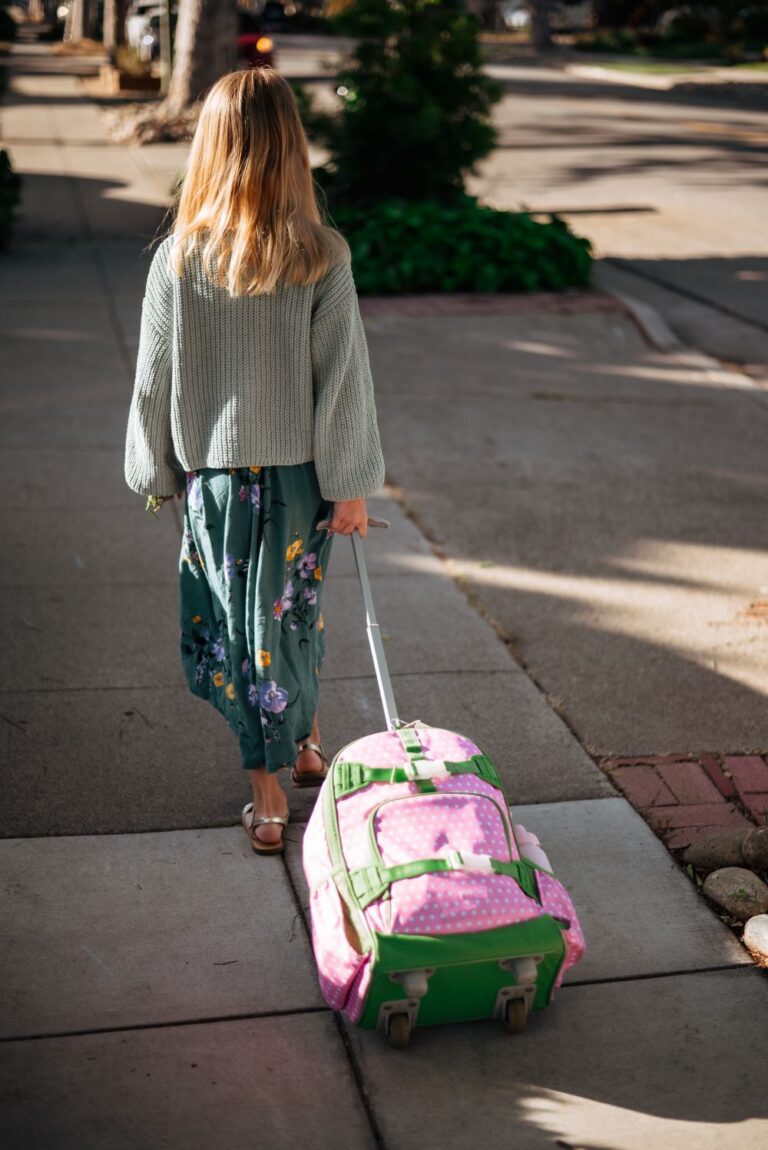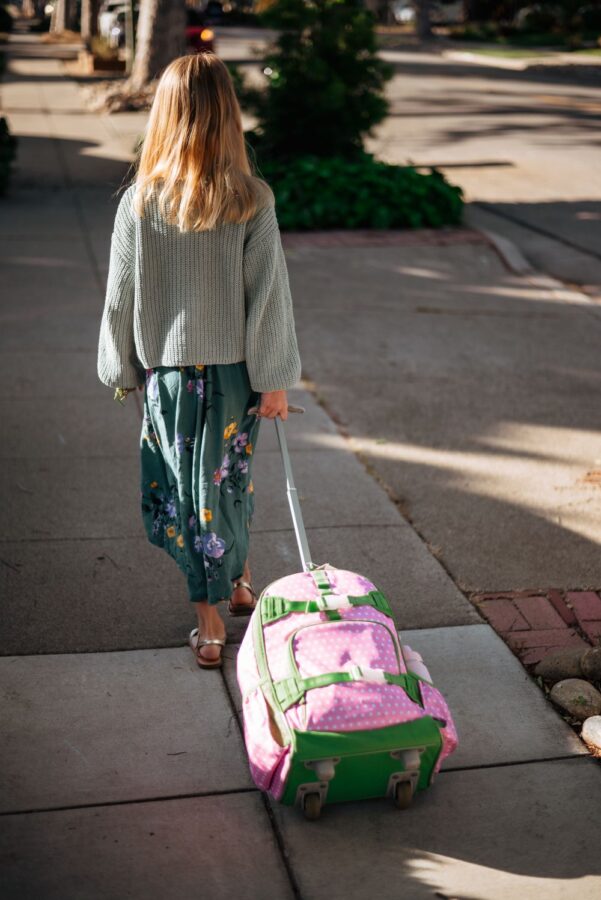 Like it is the case of many other countries, Homeschooling is in a grey area in Romania.
While homeschooling is not illegal in Romania, it's not legalized either. It's simply not mentioned by the laws, meaning that, in other words you can't legally choose "homeschooling" as the way to educate your children.
Also, school is mandatory for kids up to the age of 14 (or until the 10th grade – whichever comes first) so you can't just take your kids out of the system to homeschool them.
But there are options to homeschool your kids in Romania without breaking the law and we're going to talk about them below.
Is It Illegal to Not Go to School in Romania?
Yes, it is illegal for children up to 14 years of age not to go to school in Romania. Education is compulsory here, so in theory you could get into legal trouble if your children are not in school.
But there are plenty of options to give you a bit of freedom if you don't want to go for the traditional school system, and we're going to talk about these options now.
How to Homeschool your Children in Romania?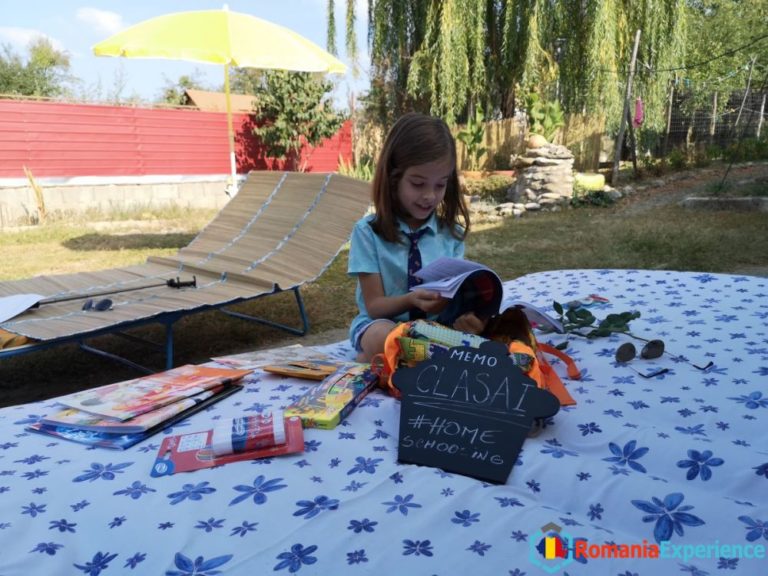 Just like in many other places out there, you have the option to enroll your kid in a so-called umbrella school. This would cover all the legal requirements for schooling your children in Romania.
To put it short, this is a (usually) foreign school that allows you to homeschool your children, while also offering you all the legal cover to do so.
It works like a regular school on paper, but it's the parents which are usually responsible for deciding how to teach their children.
Depending on the school, they will offer more or less in terms of support materials, homework and even online teaching.
I believe that in the future online learning and other alternative educational methods will become more common. But until then, in Romania, the offer is limited.
Most umbrella schools that we found were private schools based in the UK or the US.
There is also an NGO in Romania, located in Brasov, which might be able to help more if you contact them – they're called Cerehard and they helped us get things sorted out (although I have to admit that communication wasn't always ideal).
These umbrella schools are usually very cheap (a few hundred euros per year), but they also usually offer little more than just legal proof that your children are in school.
It doesn't really matter what school you choose though: as long as that school is authorized to function and can offer you the required paperwork the Romanian government might require to prove that your children are in school, it's all good.
The biggest challenge – for most parents – would be to actually do the teaching. But this is something you probably know about already since you're considering homeschooling, so hopefully it won't be a problem.
Our experience with homeschooling (so far)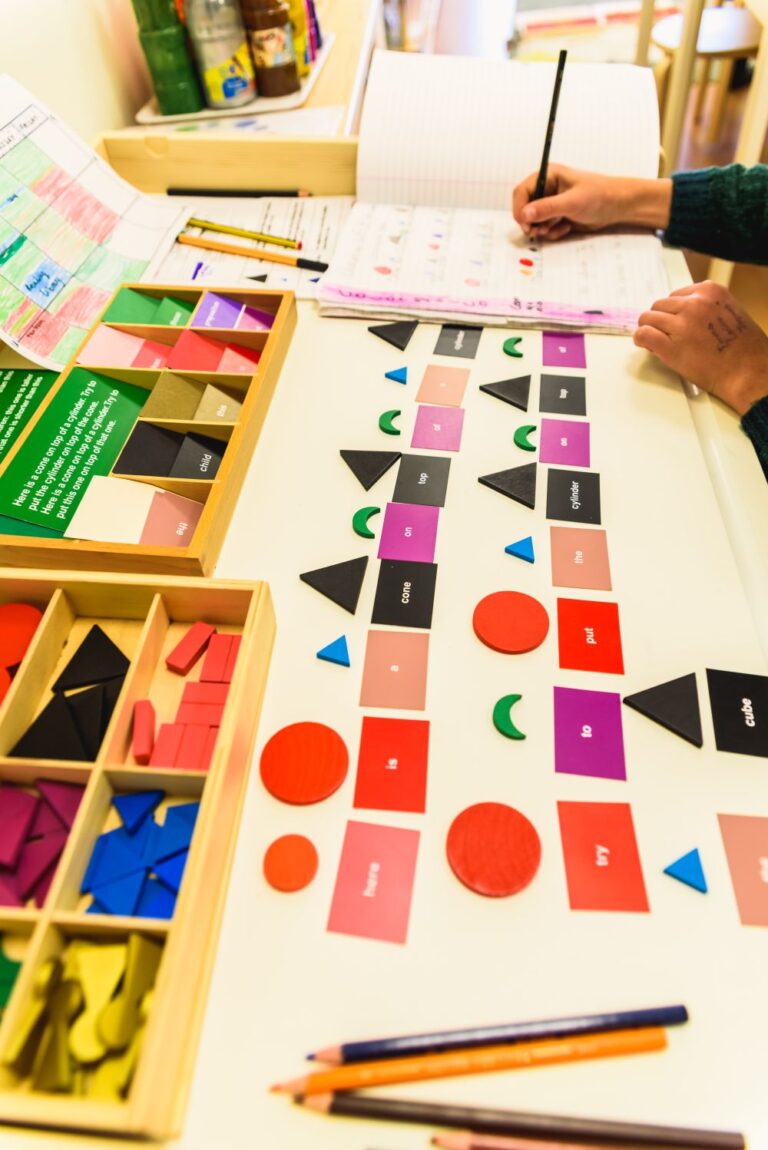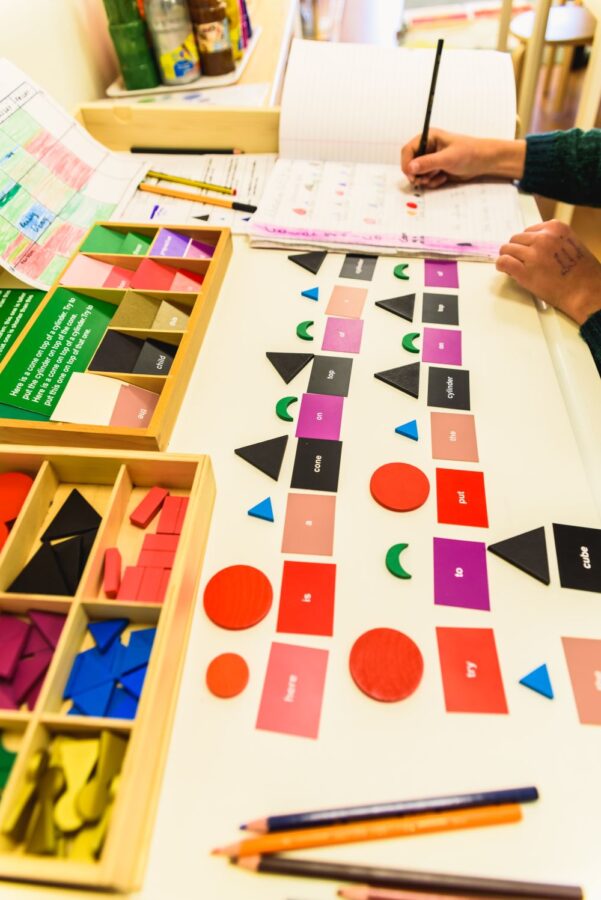 I was never the biggest fan of homeschooling because it lacks (at least in our case) the social interaction, especially in the small city that we lived in where we were the only ones homeschooling.
This was the only thing that our kid lacked – friends and social interaction with kids his age. So from this point of view, with all the bad things it came with, traditional school was good.
With all the drama you have to go through – from bullies to making friends and learning to solve problems yourselves – the social aspect is what prepares you for the rest of your lives. Not spending all your time with your parents.
But there are two important things that made me change my mind:
1. We started homeschooling in 2020, when the world was apparently going to hell and back.
2. While the "learning to solve problems" aspect is nice and letting your kid go through some less than ideal situations is good training for life, it's also potentially damaging if it's nothing than a constant struggle each day – which was our son's case.
He pretty much hated everything about school. It bored him to death (our teacher always told us he finished first every assignment and even recommended not to do extra work with him at home because he's too advanced and disrupts the class).
There was the bathroom situation with him not going because it was so dirty it made him feel like puking (his words).
Also, he didn't really make any friends and didn't like to play with the other kids. With the risk of sounding like that parent who thinks his kid is the best in the world, I will say that he was a bit more mature than most kids.
During the breaks, he preferred to do math for example instead of playing with the others (for most of the time, because he sometimes felt like playing).
He doesn't really like the loud games children play and, despite his love for math, is very creative as well. He just had a different style than most of his kids, so socializing was still lacking.
Sure, he had found some likeminded people in the class – including a Minecraft fan like himself – but for the most part, he hated school and always came back home frustrated and angry and bored. I am not really sure this was doing him a lot of good.
So we started homeschooling. We've been doing this since he was born, actually. My wife actually handled most of his education and she did really well.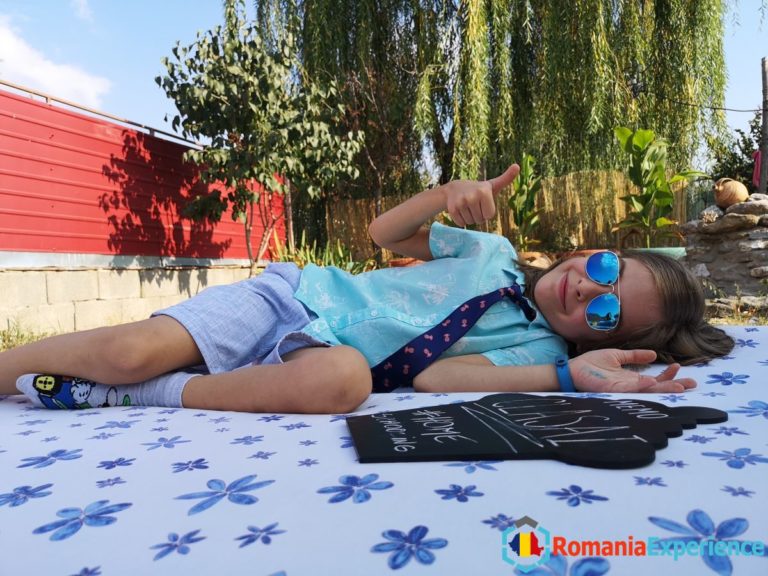 We did follow a specific curriculum (the Romanian one, just to be sure that he is up to date with all the requirements) and our son told us that he likes it better than regular school.
He also admitted that he missed his colleagues, but overall, it wasn't that bad. At least from an educational standpoint, when he got back to school in the third grade, he was at the same level with his colleagues.
We still followed a "traditional" school schedule, with classes starting in the morning and ending at 12.
We followed the Romanian curriculum and actually using all the materials that they would at school, but also implemented some of the elements in the British Curriculum because that was the official one that he had to follow.
We also worked hard on getting our son to learn English – which was helped a lot by him only watching cartoons and Youtube (plenty of it) in English only.
He learned very quickly and, even though his spelling is still even worse than mine, he can now have a decent conversation with any English speaker. And I am really proud of that.
Homeschooling is definitely not for everybody. If both parents work, I would say that it's nearly impossible to do it, because it is a full time job.
Fortunately, my wife didn't work and is patient enough to be a good teacher – at least at this level. I'm trying to help as much as I can, but with a full time job on the side, it's not easy for me.
But we did it and it worked well. None of us regrets the two year of homeschooling in Romania, although it wasn't without challenges and problems. In the end, things are good, and that is all that matters, though.
Wrapping up
I realize now that this article ended up less organized and more personal than I initially envisioned it.
But for some reason, I started writing and couldn't stop to think about technicalities.
I just let it all out and hopefully, with all me rambling around, you still managed to learn some useful things about homeschooling in Romania.
The conclusion is that while still not legal, it's in a grey area that allows you to do it as long as you manage to get your child enrolled in an umbrella school, one that is operating legally and can offer all the documents needed that your little one is attending classes.
Nobody will go out of their way to send you to jail, give you fines or take your child away if you're homeschooling. But do it responsibly and only if you know that you are capable of offering education similar to the one traditional schools would. At early ages, that's not difficult at all.
And, of course, if you have questions about homeschooling in Romania – or experiences to share, I would be more than happy to share.