Romania is known as one of the best countries in the world when it comes to the speed of internet. And even though it's no longer the top country in Europe when it comes to the average internet speed, it's still doing really well. Much better than most, actually.
In other words, you won't be ever disappointed with the speed of Internet in Romania, be it broadband/cable or mobile internet. But what is the internet speed in Romania?
Romania's average internet speed is 160 Mb/s on cable and just 38 Mb/s on mobile. But these are the country's averages that include all the villages with poorer infrastructure. In reality, the numbers are much better in cities, where 1GBps is becoming the norm.
Romania was once the top country in Europe in terms of internet speed, but now dropped to the 3rd position, based on data shared by Nomad Not Mad.
Still, the internet here is blazing fast and most likely you will get speeds that are much better than the average simply because these averages are taken down a bit by villages where internet is not great at the moment.
Still, even there, they are pretty good. At our village house, for example, we have an 100 Mb/s connection. That's pretty good and I really don't think you need more for regular, daily use.
Broadband internet speed in Romania
The main internet provider in Romania, Digi, offers in their cheapest plan an absolute minimum of 500 Mbps, while their best plan guarantees an average download speed of 1000Mbps.
In other words, the worst you can get in a city is 500 Mbps, and all the way up to 1,000 Mbps. What is even better is the price. Super fast broadband internet is dirt cheap in Romania, as you can see below at Digi's offer: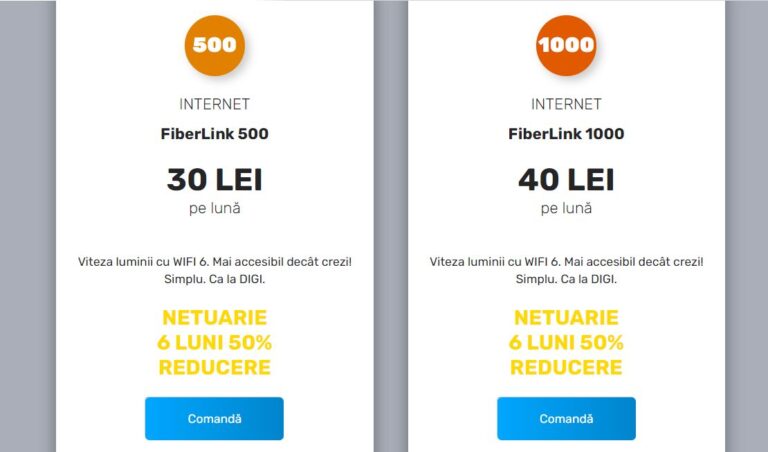 In other words, the cheapest plan is around 6 Euros, while the best one is just around 8. This is crazy insane in my opinion. Really cheap and fast!
The average internet speed in Romania is, therefore, taken down a bit by the smaller villages where such speeds are still not possible because there isn't the required infrastructure there yet.
In the city where I live for the rest of the year, Drobeta Turnu Severin, I apparently have the cheapest plan available (the one with a maximum speed of 500 Mbps – found out when preparing this article). This was automatically upgraded (for free) from a 300 Mbps plan that I used before.
I never felt the need to upgrade, nor did I have any sort of problems with my internet connection over the years. Here is how the speed test results looked like last year: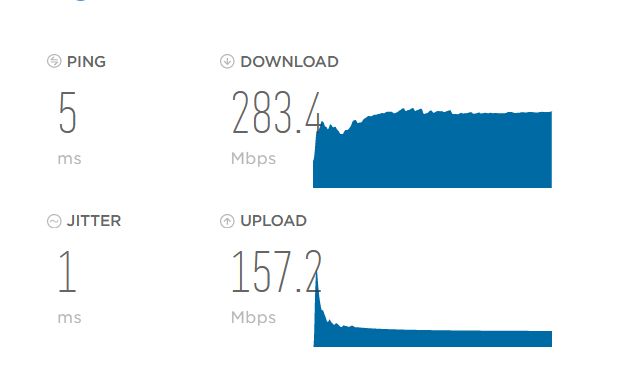 So well above the country's average and over the medium internet speed promised by the company. Very happy with this.
This is what you should also expect to get when you visit the country. In all cities – large or small – the internet speed is blazing fast with even the lowest plans giving you a huge download and upload power.
Mobile internet speed in Romania
Romania is one of the top countries in Europe when it comes to cable internet performance, but things are completely different when it comes to mobile internet speed.
Here, Romania is not even in the top 10 European countries, according to internet speed results from Speedtest.net. Romania only scores an average of 33 Mbps in terms of mobile internet speed, with surprisingly lower speeds than last year.
The reality will most likely be different for you, though. If you will stick to the cities, you will once again score much better numbers.
For example, here is the result of a speed test I ran on my mobile provider (on mobile, I am with the Orange company):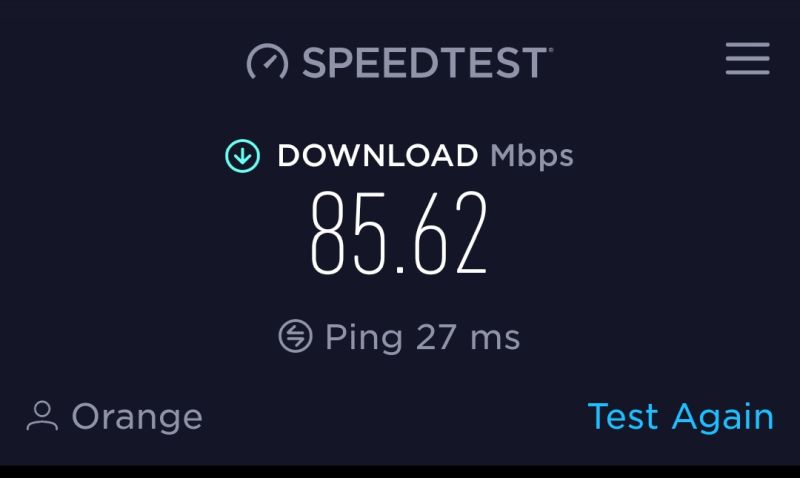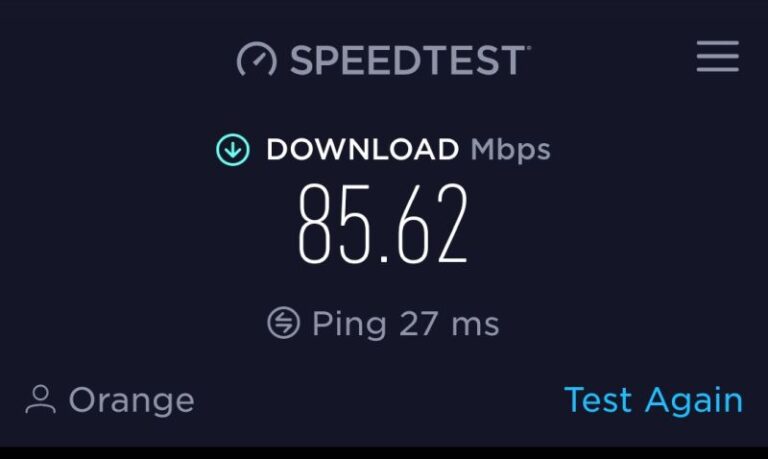 While the speed is definitely not similar to that of my broadband connection, it's still really good and well above the average.
It does drop a lot when at the village house – as low as 5 Mbps. This further proves that you'll get much, much better speed of internet in Romania in the cities.
The big bonus of the broadband connection – low prices for such a solid performance – it's fortunately valid when it comes to mobile data plans too.
For example, I pay 5 Euros / month for the plan that I use – one that gives me the speed you saw above.
I also get unlimited calls in Romania and the EU, no matter which provider I call, as well as unlimited text messages, 200 International minutes for phone calls outside the EU and some 20 or 30 GB of data (not sure, because I never used it all).
Conclusion
Even though, when we're talking about absolute averages, the country is starting to lag behind both in worldwide charts and EU rankings, Romania still provides blazing fast and reliable internet on both mobile and cable.
The cities and touristic places will all offer internet speeds that are well above the average and even in villages, you will still get at least decent speed.
Combine that with a low cost of living and very cheap plans and you only have reasons to be happy.