If you are planning a trip to Romania, you should be prepared for what I like to call the "currency confusion" here. For example, a simple pretzel might cost you about 30 cents or 2,900 USD. How on earth is this even possible? We'll find out in this article and I'll hopefully help you avoid the currency confusion in Romania and understand that's not really something that you have to worry about.
The local currency in Romania in Leu (transalion: Lion) and even though Romania is a member of the European Union, the Euro is still not used as a regular currency, and you would have trouble purchasing in Euros (or US Dollars) in smaller cities or even smaller shops in the big cities.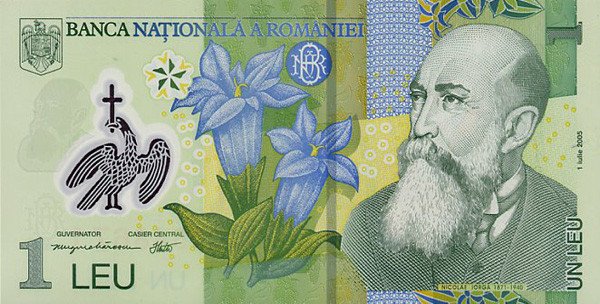 But what about the currency confusion in Romania?
Well, back in 2005, the New Leu was introduced in the country. What it did was cut 4 zeroes from the tail of the "old" Leu to help people adapt easier with the transition to Euro (which was planned for 2015, but it has been postponed). However, since the Old Leu was with us for about 50 years and people were used to talking in millions and billions (the average salary was about 12 million Lei and for one loaf of bread could go as high as 50,000 lei), the transition wasn't as smooth.
Even today, most of the Romanians are not fully using the New Leu as a way to express costs. The most difficult thing is that we don't fully use the old ways either, but a mixture of the both. Even I use the "old ways" to talk about the costs in Lei mixed with the New currency, especially with larger sums: I will most likely say 5 million instead of 500 and so on. And even though this strange mixture of currencies used to express the same cost might be completely baffling for a foreigner, the Romanians easily understand what we're talking about so it's an accepted confusion.
How to avoid the currency confusion in Romania?
Unfortunately, you can't. However, there are a lot of ways to help getting around: all prices everywhere in Romania are shown using the new Leu. There's no exception here and no confusion: the prices you see written on price tags or the Menus in restaurants, they are all in the new Leu. All bills are in the new Leu since this is, in the end, the official currency.
The problems come when talking with other people, even cashiers in the store, who might ask for 100,000, when they just want 10 lei from you. There's an easy way to deal with this, though: if it sounds insanely expensive, then most likely it's just the currency confusion and nobody is trying to scam you.
Can you pay using Euros or Dollars in Romania?
In Bucharest and the other big cities in Romania (Cluj, Iasi, Timisoara, Constanta) might be more open to people paying using foreign currency, especially Euros. However, most of the markets and shops out there will only accept the Romanian Leu. Even more, there are still many stores in Romania where you can't pay using a credit card (or debit card), so it's best to have a couple millions in cash with you. Ooops, I mean a couple hundred!