On some occasions, Romania still seems to be in the Middle Ages or at least a few centuries behind the calendar. And now, since winter is fast approaching, it's easier to see that at least in parts of the country.
Winter heating is still handled by the state and local authorities in many (or just some? I don't really know!) cities and towns throughout Romania and the poor management over the years is now starting to finally show its effects.
Right now, there are places in Romania where central city heating is not working, leaving houses (as well as schools and hospitals) in the cold, literally. And the problems seem to worsen every year with more and more cities barely managing to get past winter with the heaters warm.
Cold weather came faster than usual in Romania this year and in the city I live in we're constantly getting on average 10 degrees Celsius. The same temperatures can be felt throughout the country, with some places recording even lower values.
The problem? There are cities in Romania where you're freezing inside, as well as outside because the authorities no longer have money to start providing central heating to the population. I know that this sounds like something that could never happen in a country that's part of the European Union, but it does happen in Romania.
I am living in Drobeta Turnu Severin, one of the cities that has major problems with city central heating. The state-owned facility that provided hot water and heating over the winter went bankrupt and was closed down (after years of barely managing to make it for one more year).
Many people had no hot water since this spring and even though many managed to buy and install water heaters, there are also a lot of very poor people who simply couldn't afford it.
Can you imagine, in 2016, people heating water in pans on their ovens to wash their hair? A visit to Romania might make it a lot easier to imagine since that's the reality!
However, things are getting worse now since the cold weather is here. The heating services can't start because there's nobody who can provide them: the local authorities started working on a new heating station, but it's far from being finished with no chances of it working this year.
They also claim that they started some complicated measures to rent the centralized city heating form the bankrupt company and apparently that's how things are going to work this year – but nothing's sure. There are rumors that the heaters will start getting warm at the beginning of November, but there are no guarantees that will happen.
Therefore, the temperature in schools and hospitals are inhumane: about 15 degrees inside classrooms and 10 degrees in the hallways. Kids are going to school with blankets and they'll soon start getting sick. Fast. It will be ugly.
Drobeta Turnu Severin is not the only place in Romania where city central heating doesn't work: I personally know that Petrosani is in a similar situation (school time there has been already reduced so that kids spend as little as possible in the freezing classrooms).
Quick research shows that more cities in the Hunedoara county are having problems. Other big cities where local authorities are having problems heating the homes are Galati, Deva, Iasi, Constanta and Oradea.
In all the cities above, part of the population (the one depending on the city to deliver heating) is freezing inside the homes and in many cases it's not sure when (or if) city central heating will work.
This is a disease spread over the entire country. As I said earlier, because of very poor management, most of state-owned companies that should keep the houses and apartments warm are in financial trouble.
Among the huge cities that have or had problems recently we have Bucharest (apparently a last minute-save this year brought heating to people living there), Brasov or Timisoara. In other words, no place is safe during the winter if the building depends on the city or state-owned companies for heating.
What to do not to freeze if you come to Romania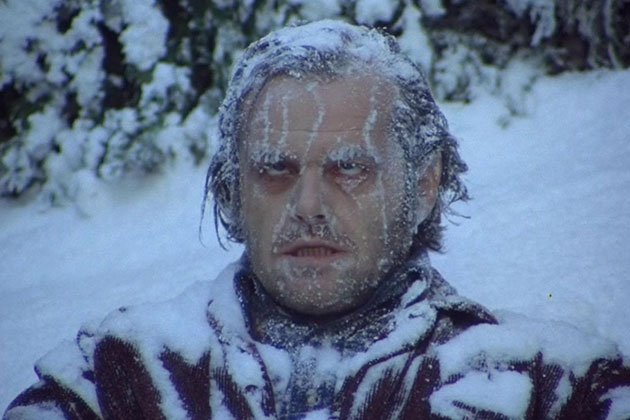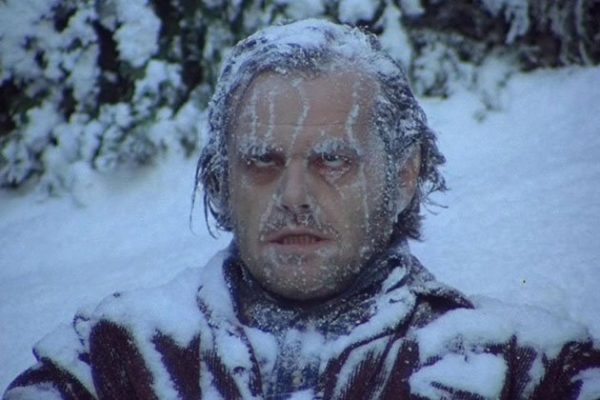 Although most cities are aware of the problem and are trying to find a solution (with some cities having already found one and working to implement it), if you decide to move to Romania or visit during the winter, it would be best to make sure that you will have no trouble heating your room.
Although a very large number of houses depends on the centralized heating systems of each city, many don't. There are many places in Romania where people can install their own central heating units (and in those places most people already did that), from the gas-only options for apartments, to various other methods, the most common being units that require wood as fuel.
Electrical heating could be an option in some places, but electrical heating is extremely expensive, at least by Romanian terms and compared to other options out there. Also, many buildings have old and obsolete electrical cables that can't handle the extra consumption – most apartment buildings are in this category.
For example, in Drobeta Turnu Severin, I have friends and people who can't plug in an electrical heater simply because the electrical cables can't handle them.
We are lucky to be in a building where we had no problems using the electrical heaters, but we also live in a building with many older folks who are used with the Communist times and are used to handling the low temperatures, so things might change in the near future.
We also anticipate huge costs for this luxury (apparently, staying warm during the winter can sometimes be a luxury in Romania): our electrical bill will most likely double or triple!
So, yes, you might freeze in Romania if you happen to come here during the winter. Hotels are usually not affected by this problem, though – so this is more of a concern for those looking into long term residence. If you do, make sure to add this to your checklist, otherwise, you might experience some medieval times you might not be prepared for!
Personal note: It was horrible to write this article. Not because my fingers were frozen on the keyboard, but because I had so much trouble finding the term for "city central heating" – Google and dictionaries weren't helpful so it might sound awful and nothing but a poor translation.
Well, that's what you get when a non-native English speaker has to talk about more technical stuff, but hopefully you understand what I'm talking about.