There has been a lot of talking – on this blog inclusively – about a recent increase of prices and that of the cost of living in Romania. And although I will only publish a new cost of living article in 2019 in order to have a complete understanding of the data available, I decided to write this quick article to confirm what some people were afraid to hear: yes, the prices have increased and are increasing in Romania in 2018.
If you want to check out my previous article about the cost of living in the country you can do so here. The article itself is a bit outdated since it was published back in 2016, but most of the prices are still close to what you're getting today.
Then… what prices are increasing in Romania in 2018? How much did the cost of living increase?
As I said, it's difficult to look at my numbers and get an average because the year is not over. But it's pretty clear to me that we are spending more as a family although our quality of living hasn't improved. In other words: we're living about the same life as two or three years ago, but we're paying more.
And it's not just our solitary case: some of the people I could talk to about this are feeling a slight increase in their monthly cost of living. But things could look a bit worse for those looking to move in here today because of one major increase that those already living here are not feeling yet: a huge increase in rent prices and property purchasing prices.
Actually, most of the prices have increased and are now similar (if not larger) than the prices before the recession that started back in 2008.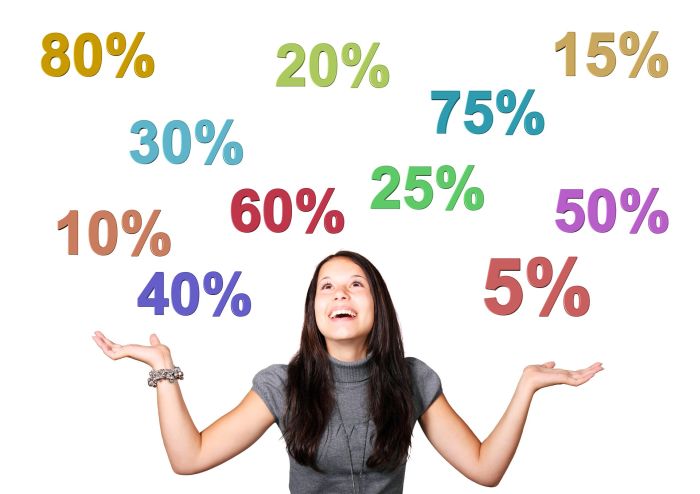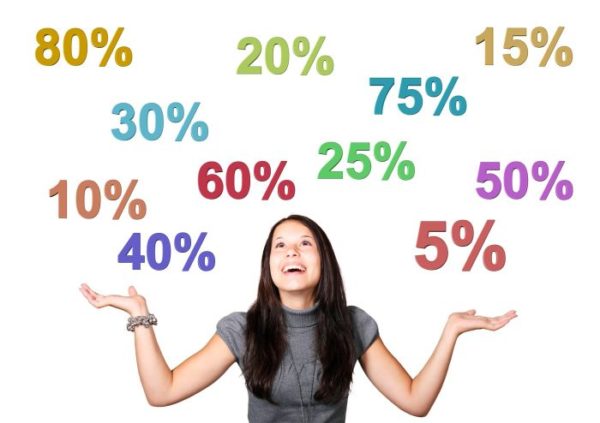 The major cities are leading the pack with huge increases: Cluj Napoca, for example, is becoming one of the most expensive cities in the country, even above Bucharest in terms of rental prices.
A fellow blogger moved from Bucharest to Timisoara recently and she was shocked to find out that rent prices were similar to or larger than those in Bucharest.
Buying an apartment or a house is also getting a lot more expensive. For example, we bought the apartment we're currently living in for 25,000 Euros back in 2014 (I wrote an article about it here).
A similar 2 bedroom apartment has asking prices starting at 30,000 euros, but usually a lot higher based on what I saw on a real estate website. I am actually seeing many 1 bedroom apartments with asking prices of over 30,000 euros, even though they still need at least a bit of renovation. That is pretty insane.
Romania is following suit with fellow EU countries that have all seen an increase in prices over the past year, but it's leading the pack!
However, not just property prices have increased over the past year – everything else did. Some prices have increased a lot actually – food is more expensive than it was, although you can still find deals and prices similar to those of the past couple of years. However, it's not that easy anymore.
There are a ton of examples that I can offer, but we'll take some seasonal fruits to show the huge increase in some areas: watermelons are selling now for about 1 or 1.5 Romanian Lei per kilo, while last year the price was 0.80 lei during the same period. So you're sometimes paying almost double!
A similar thing has happened to melons – last year you used to pay about 2 lei per kilo, this year it's 3 lei. Tomatoes were easy to find at 2 lei per kilo, now the average is about 4 lei.
I actually found a graph showing the price increase of the prices for groceries and store-brought products: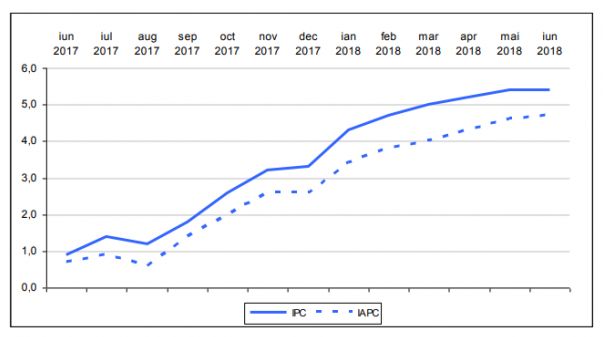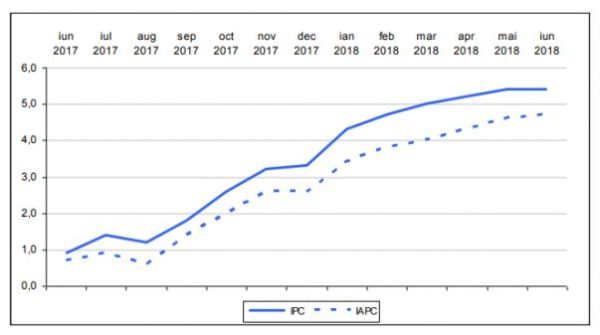 According to the data published by Romanian website Adevarul, over a 12 month period, prices have increased by 3.86% when it comes to food items, 7.82% for non-food items and 2.58% for services.
The biggest gainers were 15.99% for vegetables (canned and fresh), 14.33% for fresh fruits and 10.43% for natural gas. Even more, the inflation rates in Romania are really high. In May, the inflation rate was 5.41%, a record high since February 2013.
How do these percentages feel in real life?
I know that following percentages and trying to imagine what that means in actual cost of living increases is not that easy or fun to do. Also, the listed increases of 3% to 7% don't seem that much when talking about a budget of $1,000 per month.
But for some reason, our family's cost seem to have grown a lot more than that. It is true that we have been trying to eat healthier at home and a bit more often at restaurants, but still everything seems to be a lot more expensive overall. Other families that keep track of their monthly expenses seem to agree that life is indeed more expensive in Romania.
One of the main reasons why prices in Romania are increasing is that Romanians are simply making more money and have more to spend. In 2014, the wages in Romania were a lot lower than today: the minimum wage was 850 lei and today, it is 1900. The average wage also increased – even though not as spectacularly – from around 1,750 (take home), close to 2,500 in 2018.
This whole increase in the cost of living makes things a bit more difficult for those relying on foreign currency. Strangely enough, the Euro and the US Dollar haven't increased in value at the same rates, meaning that $1,000 now have a much lower purchase power than they did a few years ago.
For example, $1 was selling for 4.17 lei in January 2016, while in August 2018, the same dollar gives you about 4 lei (but it went all the way down to 3.7 for a couple of months this year). Similarly, 1 Euro was selling for 4.53 lei in January 2017 and today it's about 4.64 lei.
In conclusion, Romania is indeed getting more expensive and I personally don't think that there's anything that could take the prices lower at the moment. Inflation is pretty high right now and some analysts claim that it will only get worse over the next few years – which might actually make things better for those relying on foreign currency to live their life here, but until then, this is the fact: Romania IS more expensive than it used to be.
But despite all these, Romania remains one of the poorest and cheapest countries in the European Union and Europe in general.