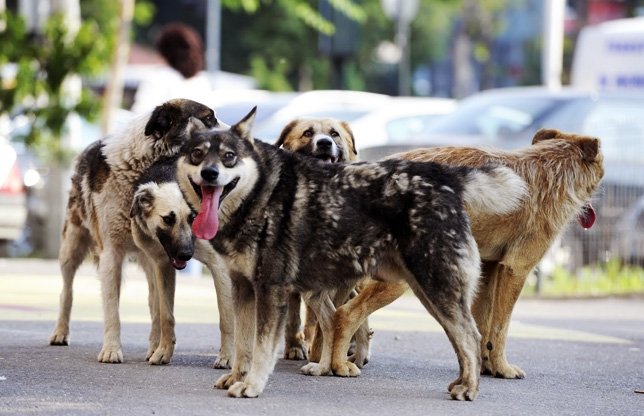 Romania managed to become famous worldwide thanks to its stray dog problem (among other things, of course). With the "fame" coming at least a couple decades ago, there are still a lot of people who think or worry that Romania might be a country where packs of stray dogs roam the streets and are ready to take over. So in this article we're going to talk about the stray dog problem in Romania.
No matter if we're talking about stray dogs in Bucharest, another major city or smaller towns, the perception of the public seems to be the same: there are way too many dogs without an owner wandering the streets, being violent and attacking passers by.
In reality, things are much different (and improving on an yearly basis). Although Romania hasn't completely managed to deal with the stray dogs, things are much better now than they were decades ago when, in some areas, you had many reasons to walk because of the dogs. They are also a lot better than it was several years ago and, as I said, things are getting better.
This means that Romania and stray dogs are slowly starting to make peace. In the larger cities, the stray dogs have been reduced to a bare minimum. And most of the smaller cities are in a similar situation: many of the stray dogs have been neutered and tagged, although there are still enough roaming the streets, with some areas being worse than others.
But generally, you should no longer worry about being attacked by stray dogs in Romania.
Many measures have been taken along the years to combat the increasing numbers of strays in the country and most cities have dealt with the problem nicely. You can still see a stray dog here and there, usually dogs that are fed by either the homeless or people living in the apartment blocks nearby. Even fewer of the already few strays are actually dangerous: most of them are just miserable because they lack proper housing and care, but are otherwise friendly.
It is true, there is still a lack of education in the country – combined with a lack of funds to properly take care of the stray dogs in Romania – which means that some particular areas have more strays than others. This usually goes for the poorer neighborhoods or cities where people who no longer afford taking care of their dogs simply throw them out on the streets… which is definitely sad and hopefully improving on an yearly basis.
If you remember, the family that moved to Brasov from the US told me in an interview that one of the things that bothered them the most were stray dogs.
So they definitely exist in Brasov, just as they still do in small numbers in other cities. However, I don't think that the family was ever attacked by a stray – most likely there was some barking involved between their dog and the dogs on the streets.
Because in most occasions, these stray dogs in Romania are not 100% homeless. Many of them have an owner, but are allowed to roam free. I remember when I was young, my family had a dog who spent most of the day outside: he was leaving the house in the morning and returning in the afternoon. He usually let us know he's back by scratching the door to the yard until somebody left him in.
This was considered normal just a few decades ago! However, this practice has mostly died as well since dog catchers are more active in Romania than they were a couple decades ago, and people more educated.
It's also worth noting that, for example, a Brazilian who spent a few months in Romania noted that he saw no stray dogs in Bucharest during his stay.
Conclusion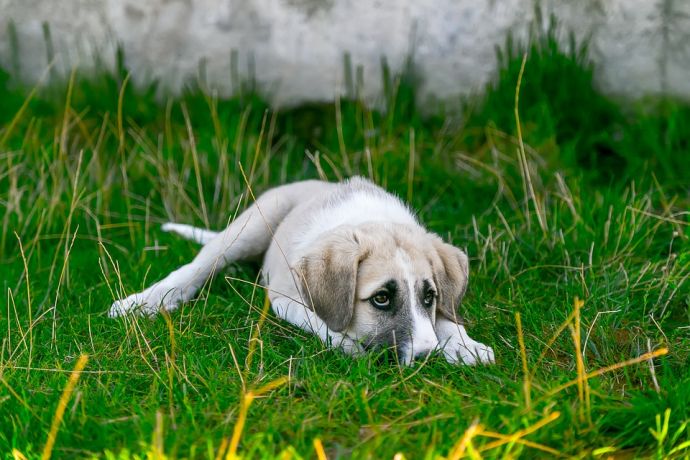 So in the end, most of the areas in Romanian cities are pretty safe when it comes to stray dogs. You will rarely see one and I doubt that there are many chances of seeing the packs that were famous a while ago. The very poor areas of a city – or its outskirts – are most likely to house these dogs, but even those are not aggressive in most occasions.
However, as a safety measure, I recommend trying to keep the distance if you see a stray while in Romania: you never know when a friendly-looking one decides to start acting tough! Better be safe than sorry, even though I must say it again: there are big chances that you will see no stray dogs during a shorter stay in Romania, especially if you stick to the central areas or the more touristic areas of a city.