When it comes to unique attractions, every country has its fair share of them. But since this is a blog about Romania, we're going to focus on attractions in the country. And one of the most original ones is the Color Forest near the Poienari village, somewhere between Targu Jiu and Ramnicu Valcea.
A unique and extremely interesting project by artist Mihai Topescu, the Color Forest is exactly what it seems to be: a brightly colored forest near the village. We're talking about 600 trees that have been painted by the artist in vibrant, ecological colors as a protest against the heavy deforestation in the area.
Most likely, when the project started, they didn't know how popular it will become: today, people are flocking to take pictures and see the wonder themselves. It is indeed an unique art form and definitely something worth checking out if you ever get into the area.
Here are some photos of the beautiful Color Forest in Poienari. It looks even more spectacular during the summer or the fall… but it looks good enough during the winter for you to see how interesting the entire project is: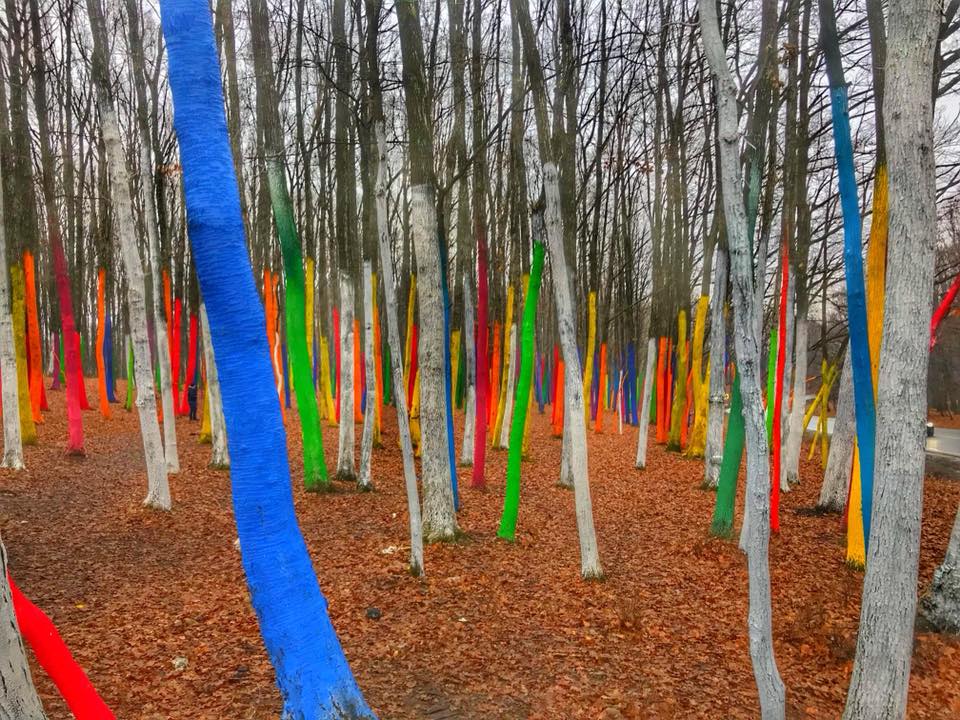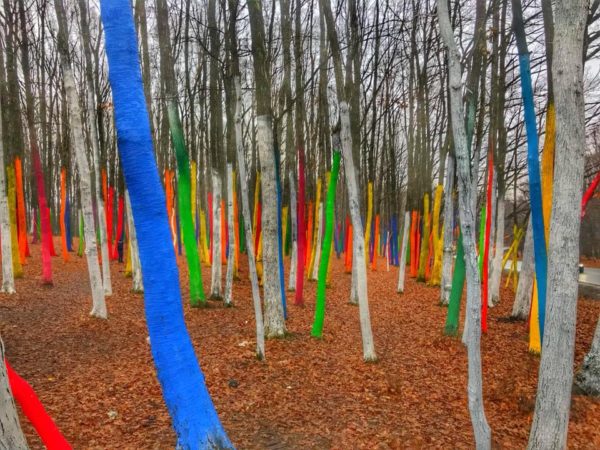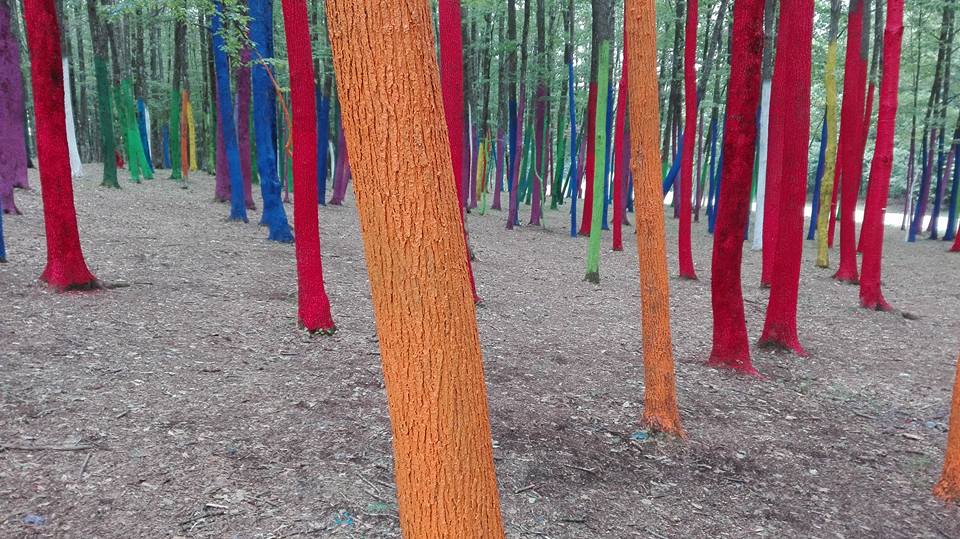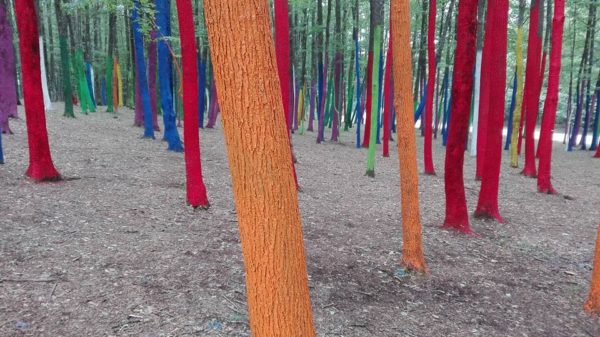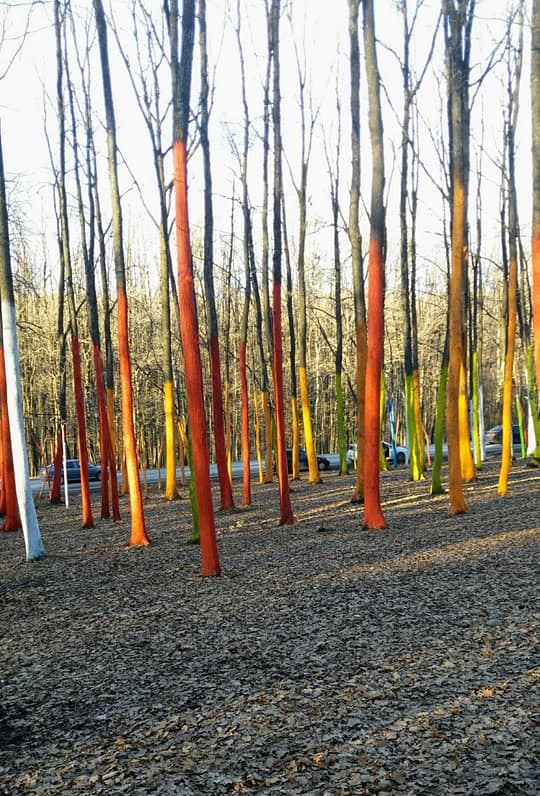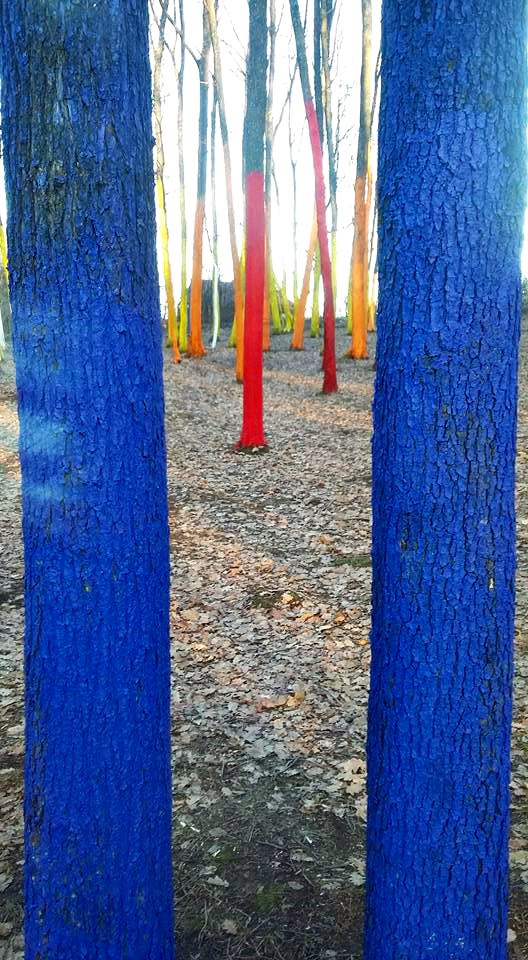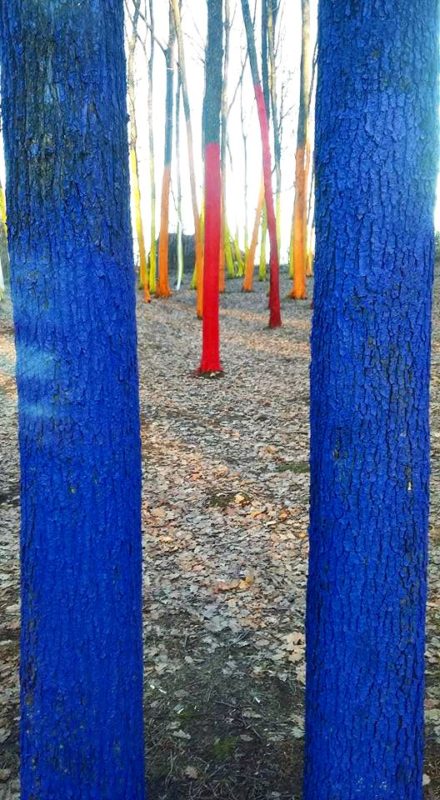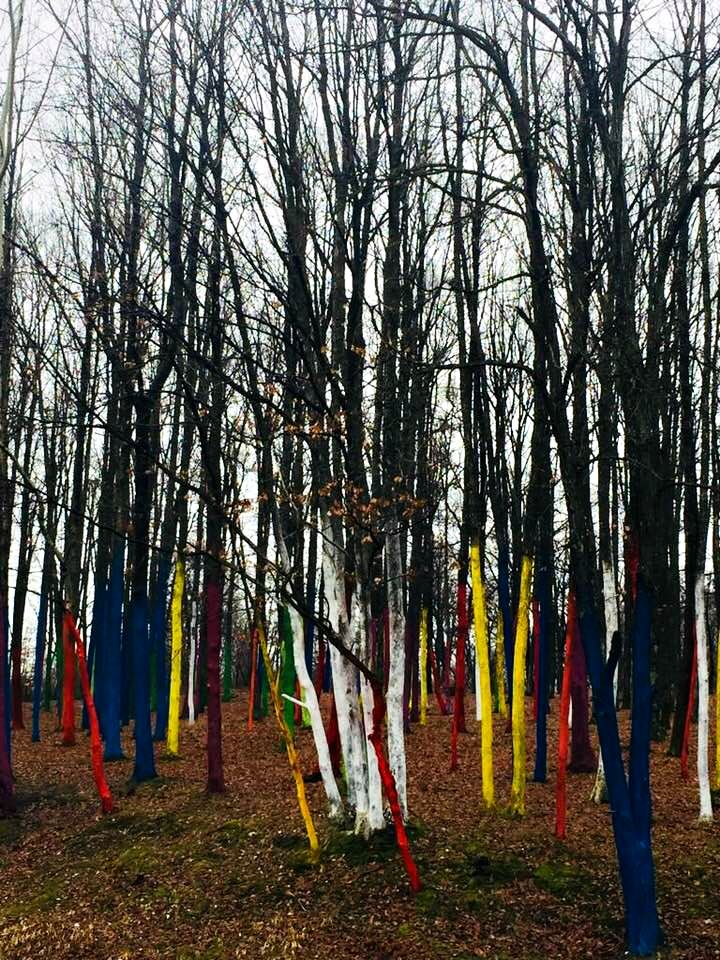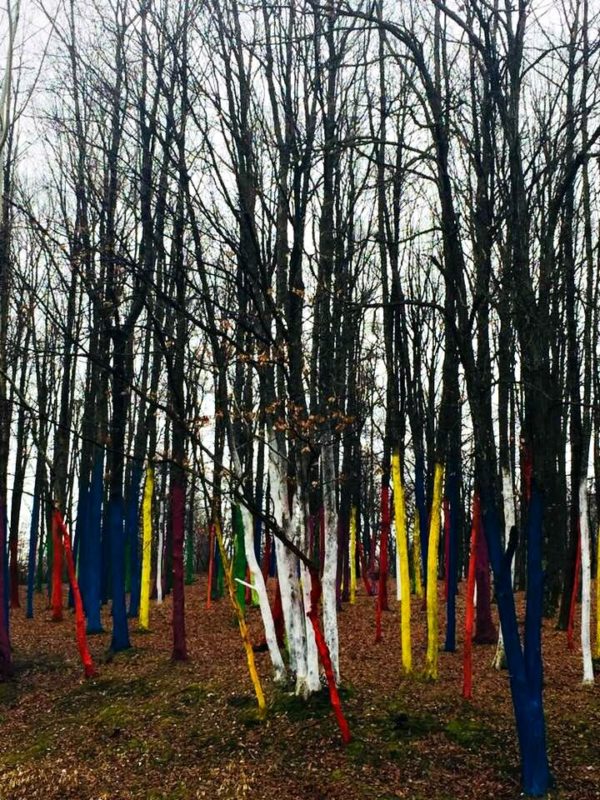 Officially called "the Garden of Paradise," the Color Forest (as it's actually referred to) is not only a protest against deforestation. The artist hopes that the place will become a place for meditation, for self discovery, a place that will help others enjoy and appreciate art in any form.
One thing is clear: since it has been created in July 2017, this unique Romanian attraction started to become more and more popular – unexpectedly so, I would say. But that's a good thing. We know for sure that a forest – albeit small – has been saved from being cut down. Maybe others will follow suit and turn Romania into a Color Forest country.
You can check out even more photos on the Facebook page of the forest – where you also have a map (Google Maps currently shows an incorrect location of the forest). And if you like it so much that you feel you'd love to live close to it, I've already written a guide to Targu Jiu – one of the larger cities closest to this attraction.