Romania has a lot of unique attractions to offer and I am happy to write about one of the most recently built ones – the fairy tale clay castle in Porumbacu de Sus, a unique structure that you probably haven't heard of until now. But we're going to right the wrongs today, as this is a truly spectacular place that must be on your "to see" list when you get to Romania.
Commonly known as the "Fairy Tale Clay Castle" here in Romania, it has a much better official name, in my opinion: The Fairy Valley Clay Castle (Castelul Valea Zanelor). Now, that really paints a better picture of what to expect, right? If not, you can check out the photo below to see what I mean:


This Fairy Tale castle built near Porumbacu de Sus, a village situated 40 kilometers West of Sibiu, in a beautiful area: raw nature, beautiful mountains and amazing green grass everywhere you look. And then you have the castle itself, which delivers true eye candy. Here is the place on Google Maps, in case you want to know it's exact location: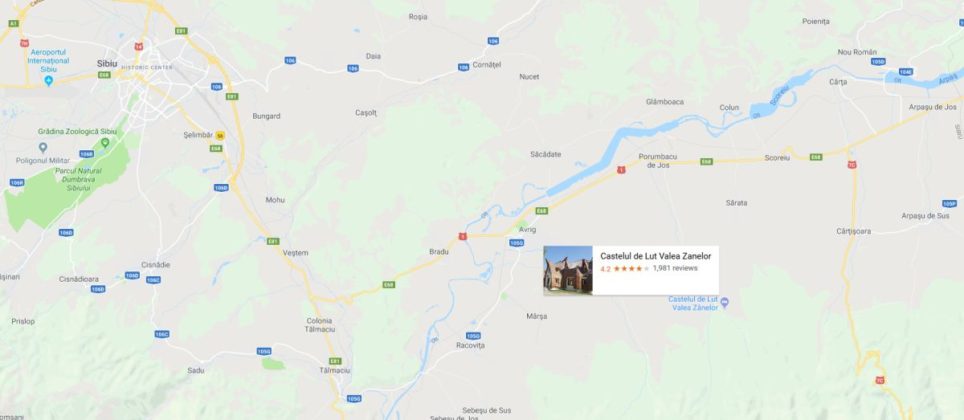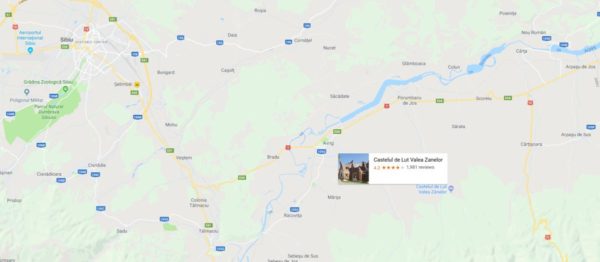 Things to know about the Clay Castle in Romania
As the name suggests, the Fairy Valley Clay Castle is built entirely from natural materials, mostly clay, but also stone and straws. And, despite it's complete impressiveness, it's built by a family of two who decided to put their corporate life behind and risk it all by investing in this castle situated in an area that nobody had really heard of before – Porumbacu de Sus.
I think that the story behind it makes it even more impressive – especially when looking at the results. It proves that a bit of imagination and a lot of hard work can take you a long way. And you don't necessarily need an army of people to build something truly amazing…
This unique Romanian clay castle was born in 2014, but it took a few years for it to become fully operational and as amazing as it is today. I know that there were plans to allow guests to sleep over night (or over multiple nights) which would've been absolutely amazing, but is seems that it has been pushed back for a while (hopefully not cancelled – it would be just too amazing to be able to sleep in such an amazing place).
But you can still visit it and experience a day of awesomeness here. The Fairy Tale Clay Castle has an entirely organic restaurant (where even the plates are eatable!) which offers vegetarian options as well. You will eat in the Garden of the Fairies (the castle's garden) overlooking the amazing buildings and enjoying the nature.
Fun fact: everything that you will see built within the Fairy Tale Clay Castle in Romania is created by hand! Every chair, every table… everything is unique and manually crafted. I don't think that there are many places in the world that can offer this!
On the premises, you have the castle itself and the amazing garden of the fairies, but also free parking and an amazing playground for kids. The hosts offer various entertainment packages and activities for kids as well for a complete experience that the entire family will enjoy.
There is also a souvenir shop with lots of amazing, handmade souvenirs and goodies. Not only that you will bring back home some of the magic of this castle, but you will also get to support the amazing people that turned their dream into reality.
But images speak much better than words do, so take a few moments to enjoy the clay castle (with more to come):
How much does it cost to visit the Fairy Tale Clay Castle in Romania?
You will be surprised to hear that the entrance fee is extremely low: just 5 lei per person (a tiny bit over 1 Euro) with no discounts for kids (the price is extremely low anyway).. Make sure to bring cash as you can only play with cash (at the moment of writing). Working hours: 10:30 – 17:30.
For this price, you get free parking and access to everything that the castle has to offer and includes unlimited photos. You don't have to book in advance – but it wouldn't hurt to call before getting there, especially during the warmer months, as this castle is becoming more and more popular – for all the right reasons, as you can see for yourself!
You can find out more about this beautiful place on their official website or the Facebook page.
Here are some more photos of this truly amazing place: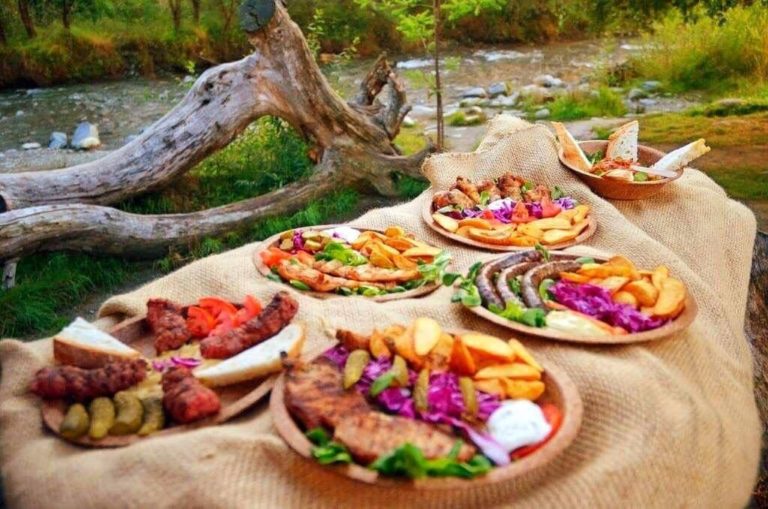 If you're looking for even more impressive and unique places to see in Romania, I've already talked about the Color Forest near Targu Jiu, the renowned Bigar Waterfall, but also other attractions in the country. And I promise to share even more in the future!
What do you think about the Fairy Vallet Castle in Romania? Is this a place you'd like to visit or, even better, spend a few nights in when they finally start operating as a hotel?
(source of the photos: Facebook & the Castle's official website)