One of our favorite things when traveling is exploring local restaurants and fortunately Timisoara has a lot of great places to eat. While I haven't tested them all, I might have visited one too many even before I considered writing this article.
But it's all for the greater good, so now I am here to tell you where to eat in Timisoara and share the best restaurants in the city, offering everything from delicious pizza to traditional Romanian food and international cuisine (or more).
We've already covered where to stay in Timisoara and what are the best things to do here (among other things), so let's get to the truly delicious part of our trip and find out where to eat in Timisoara.
Warning: don't read this on an empty stomach. Unless you are already in Timisoara, getting ready to find a great spot to eat.
Best Traditional Food Restaurants in Timisoara
One of the best ways to know a new place, besides reading about its history, observing people/traditions or visiting touristic points, is to taste their food.
So that's what we're going to start with: the best restaurants in Timisoara for some delicious Romanian food.
Timisoreana Restaurant
If you're in Romania, I'm pretty sure you've heard already about the famous cabbage rolls ("sarmale").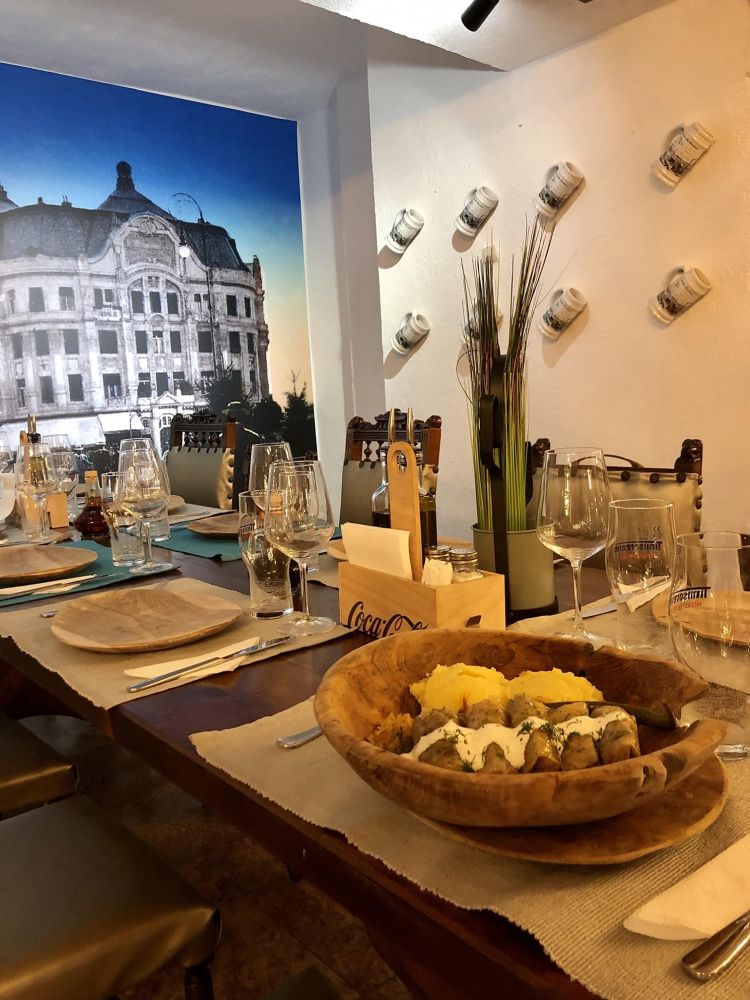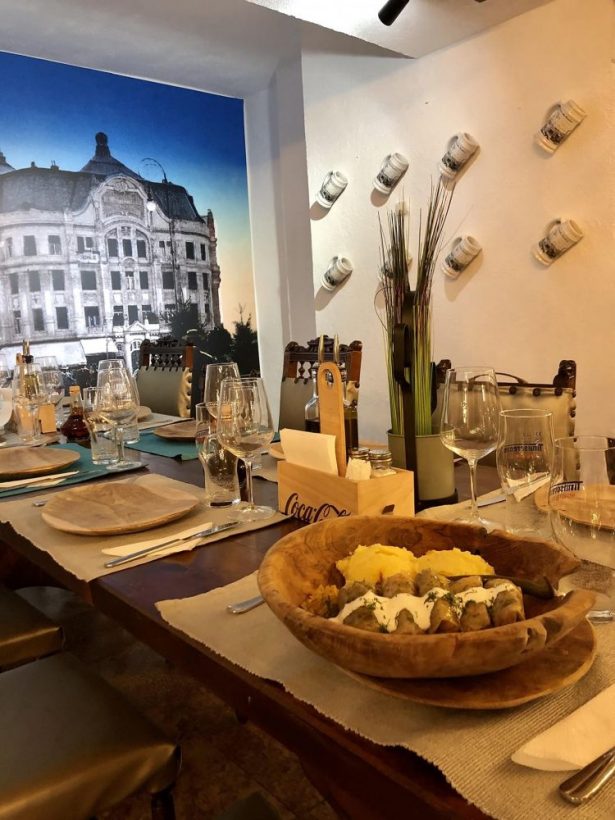 Well, Timisoareana Restaurant serves some of the best you'll ever have, as well as other traditional Romanian dishes, including traditional platters, polenta (aka mamaliga) and many others.
The restaurant is situated in the center of the city, and you can either enjoy a meal at a table outside, with a view to the cathedral or to the theatre, or you can enter their basement restaurant.
The Timisoreana Restaurant is beautifully designed with traditional, rustic designs, as well as wooden furniture and wildlife touches. Prices are a bit higher than in your regular restaurant as it's a bit touristy, but it's definitely worth it.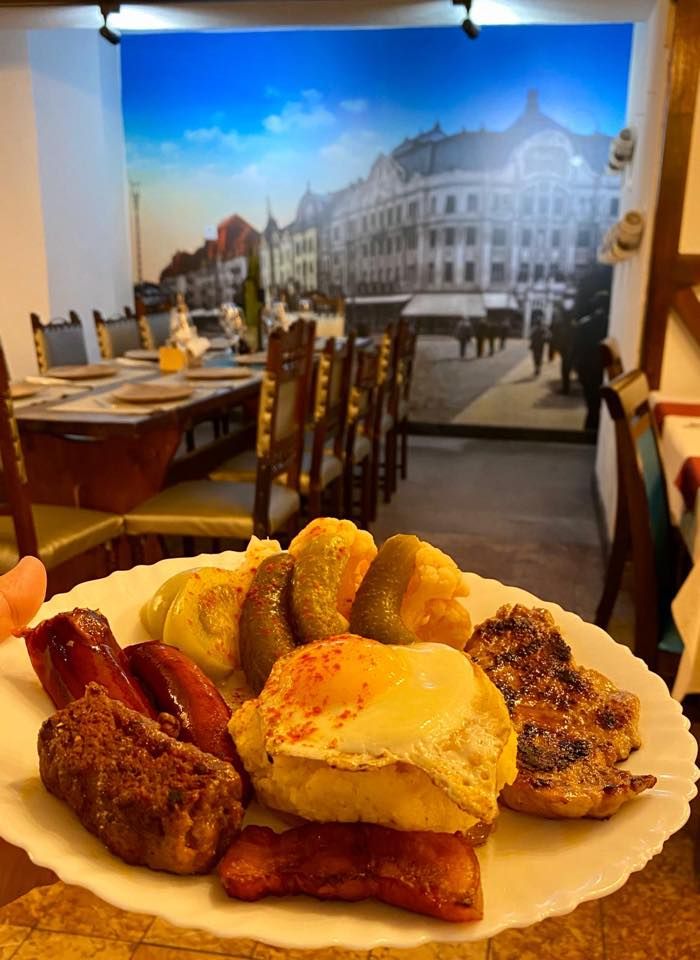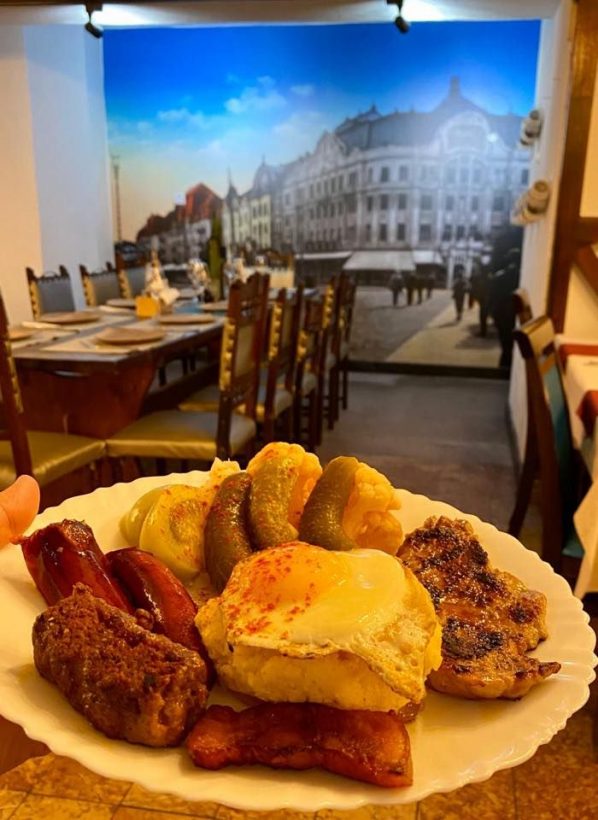 You can check out the location of the restaurant here on Google Maps and check them out on their official Facebook page.
Beraria 700
Just as its name says, "Beraria 700" Restaurant is situated in 700 Square (Piata 700), and it is one of the oldest, most popular, rustic and active restaurants of the city.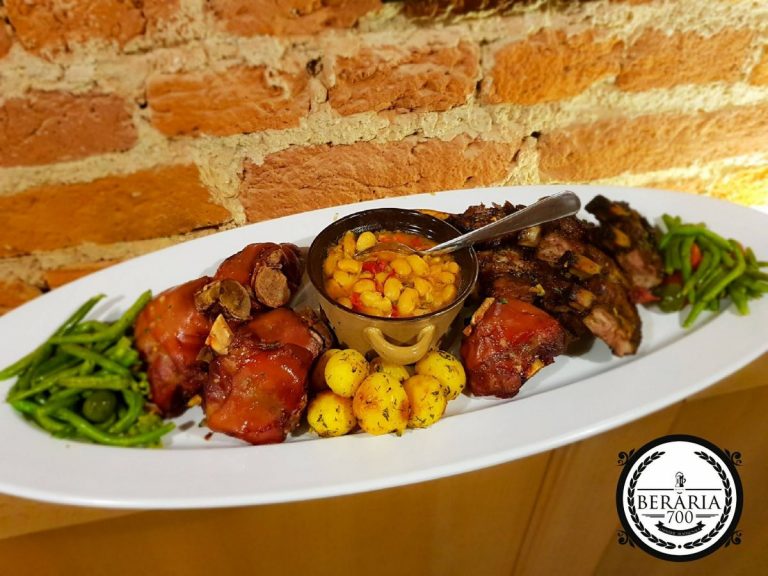 Most of the tourists gather here, because it's situated in the old fortress of Timisoara that once stood there, and live concerts with local artists are organized here during most of the weekend evenings.
While the atmosphere is extremely relaxed at Beraria 700, the generous menu is also filled with unique, delicious dishes.
Those include traditional platters, freshly grilled meat (as they have their own outdoor grill) and the famous beer of the house, a tradition kept with passion since 1761. Difficult to beat this offer, really!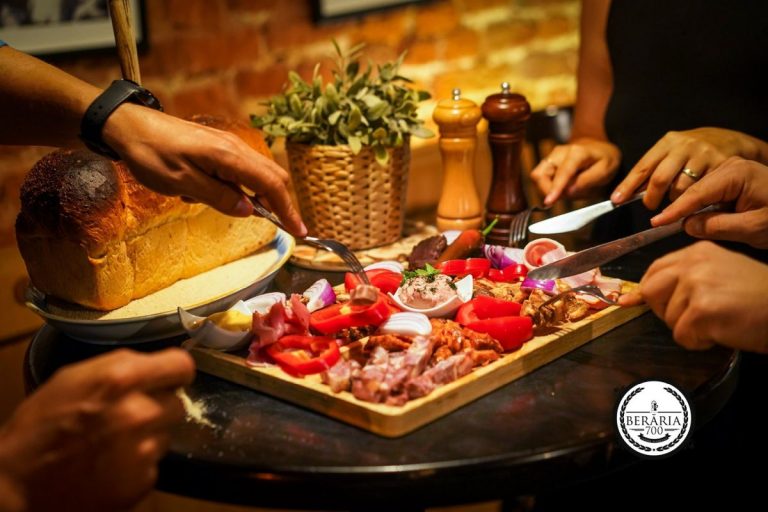 Check out the location of Beraria 700 on Google Maps here or visit their Facebook page for more photos and details.
Nora Restaurant
While this is mostly appreciated for the generous portions of grilled minced meat rolls (the famous "mici", or "mititei"), Nora Restaurant is also one of the best restaurants in the city with traditional food.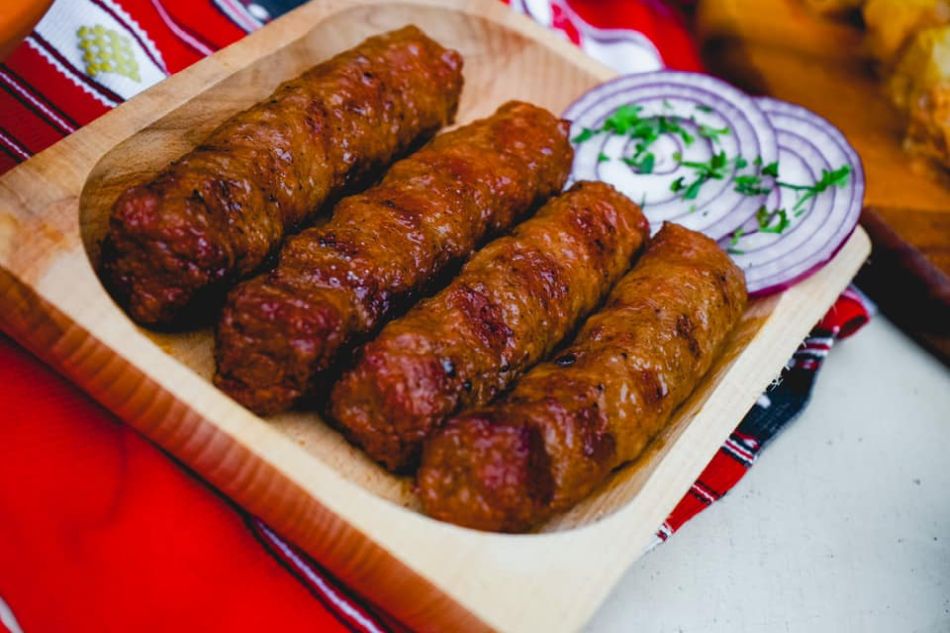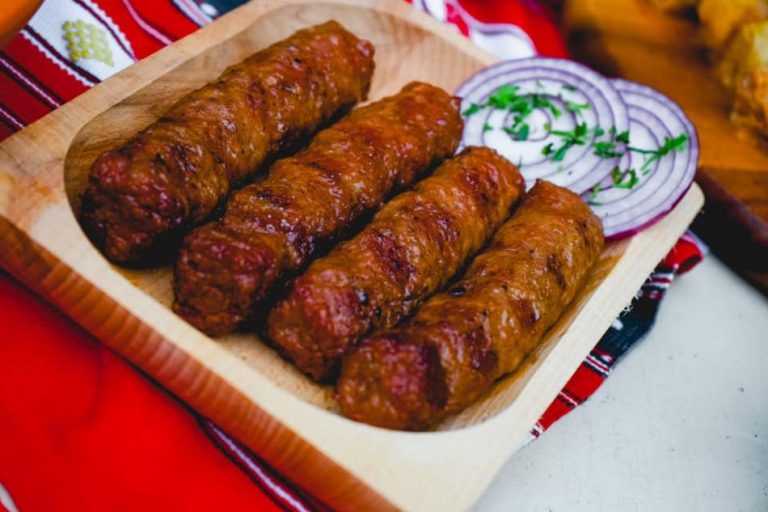 They have new offers every day, plus fresh grill, tasty traditional soups and very generous platters with various ingredients from the Romanian traditional cuisine.
A great thing about this restaurant is the fact that it's visited mostly by locals – so not as touristy, resulting in a more authentic experience and some really amazing prices.
It's also a bit farther away from the city center – towards the outskirts of Timisoara, so you will most likely need a car (taxi or Uber) to get there. But trust me – it's worth it. The food is delicious and their garden is just as good!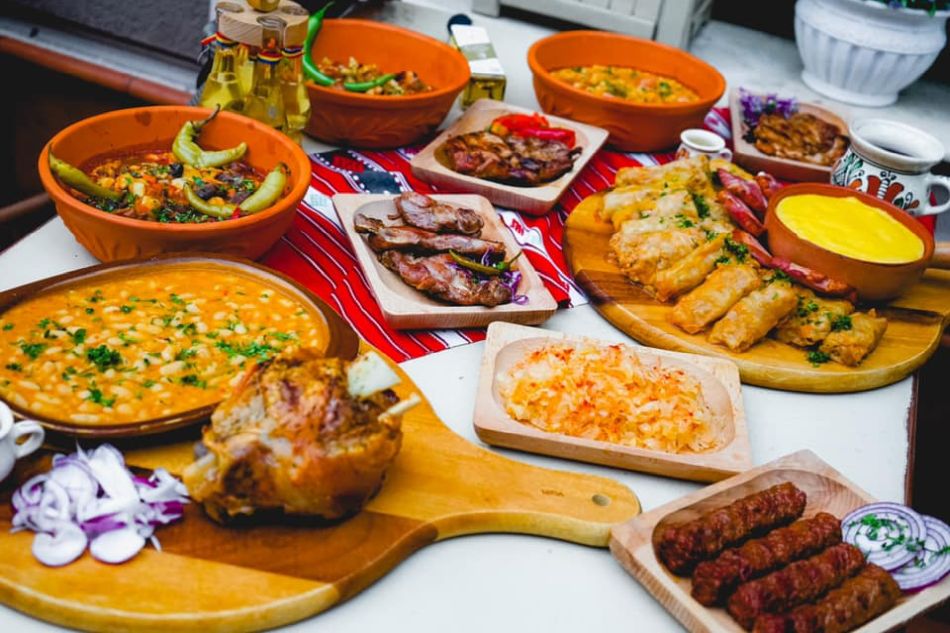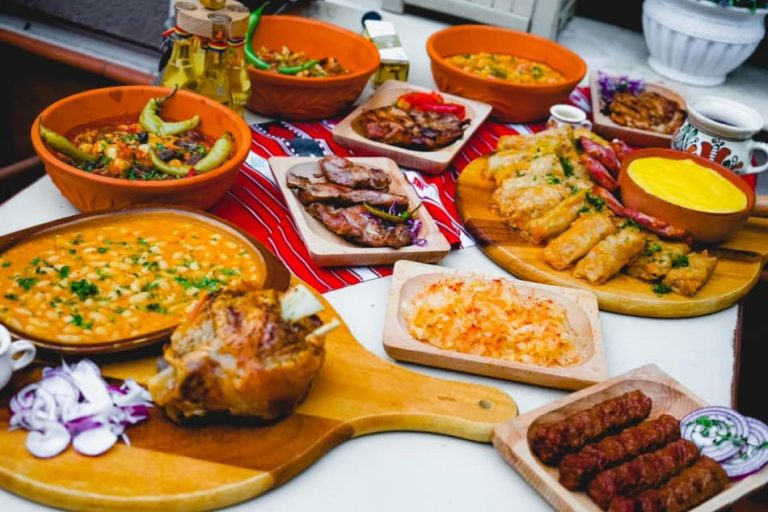 You can find Nora Restaurant in Timisoara on Google Maps or check their official Facebook page for more details.
Best Restaurants with a View in Timisoara
Next after the best restaurants in Timisoara with traditional food, check out some places where you'll serve your meal with the best views.
Nothing compares to savoring a drink with a panoramic of the city, and I'm sure the view also has the potential to improve the overall taste of your meal.
So here you have the restaurants where you can eat great food and get the best views!
Sky Restaurant
Located in the 700 Square area, Sky Restaurant will offer you some of the most unique views in the city – if not the most.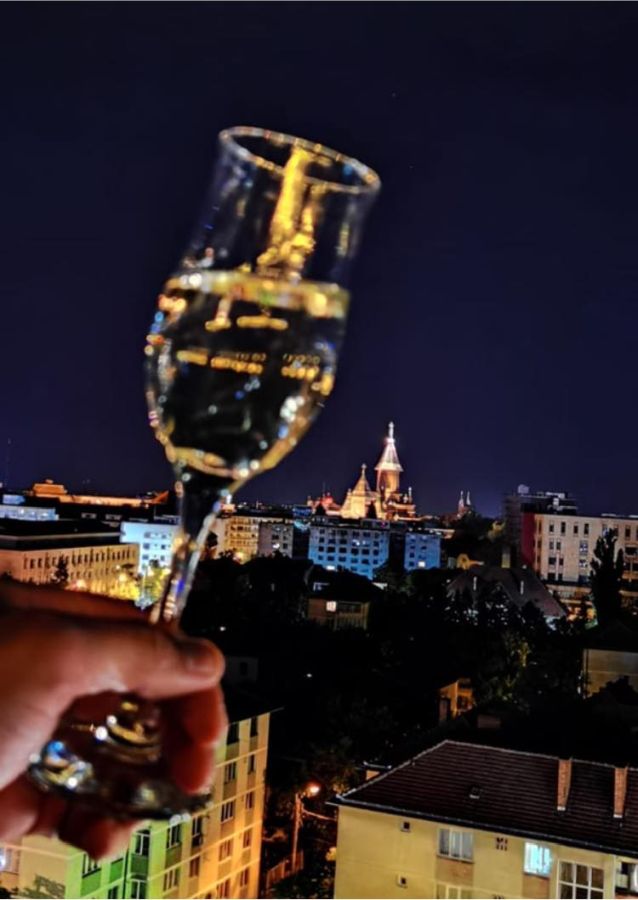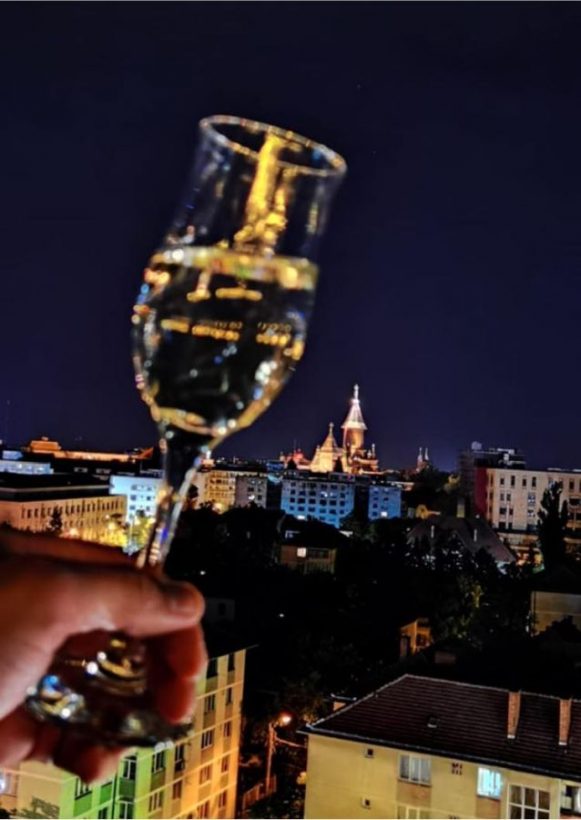 A bit more expensive than your regular restaurant, this 6th floor, rooftop restaurant pairs the amazing views with delicious, exquisite dishes that impress with design and taste.
I recommend you go there at sunset, because you'll definitely get that uplifting memory of a colorful sky with the sun going down, just as the restaurant itself promises, that will also make your tastes vibrate in joy from the amazing flavors they serve.
This is also a great place for a date – one of the most romantic spots in the city.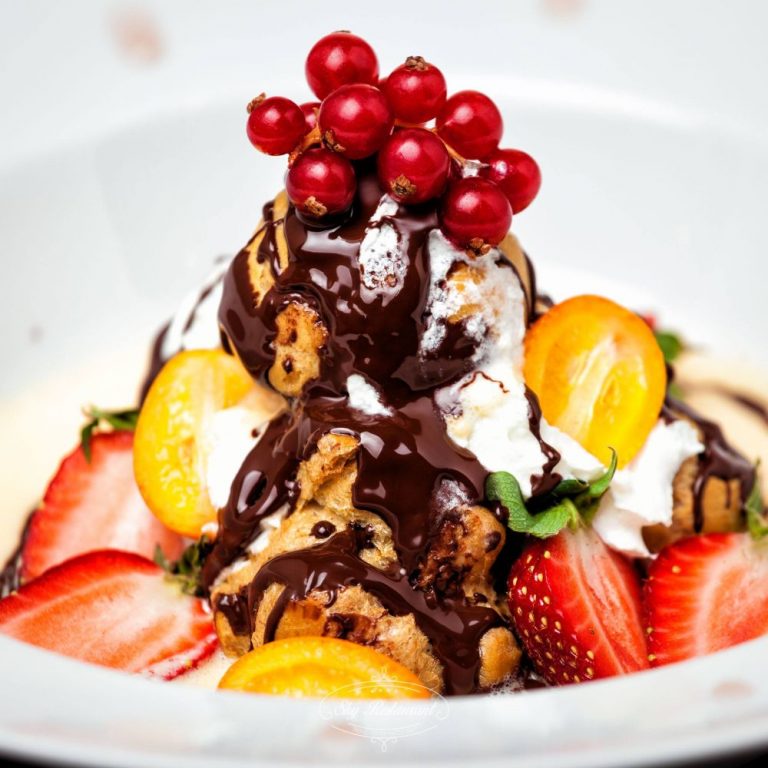 You can get its exact location on Google Maps and you can always find out more about it on its official Facebook Page.
Craft Rooftop
Known for the great view of the entire Victoria Square, Craft Rooftop is situated in the center of Timisoara and is a great place to enjoy any type of exquisite food with a great view.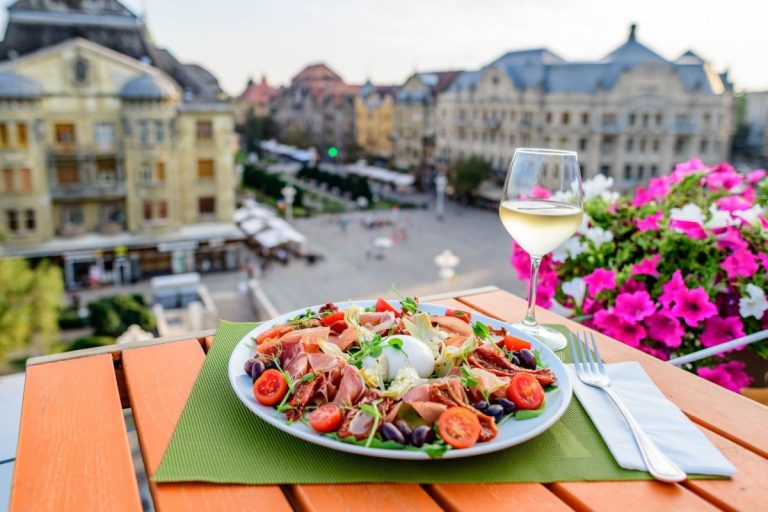 If you're a beer lover, then this is exactly your place! Craft Rooftop produce their own artisanal beer in various colors and flavors, so choose your favorite before testing as many as possible, of course!
And, if you won't get a place at a table from the rooftop, no worries. The interior of the restaurant is also stunning.
The ceiling is all dark, designed to create the impression of the sky at night, filled with stars and galaxies. A magical place with a unique atmosphere, one that is truly worth visiting.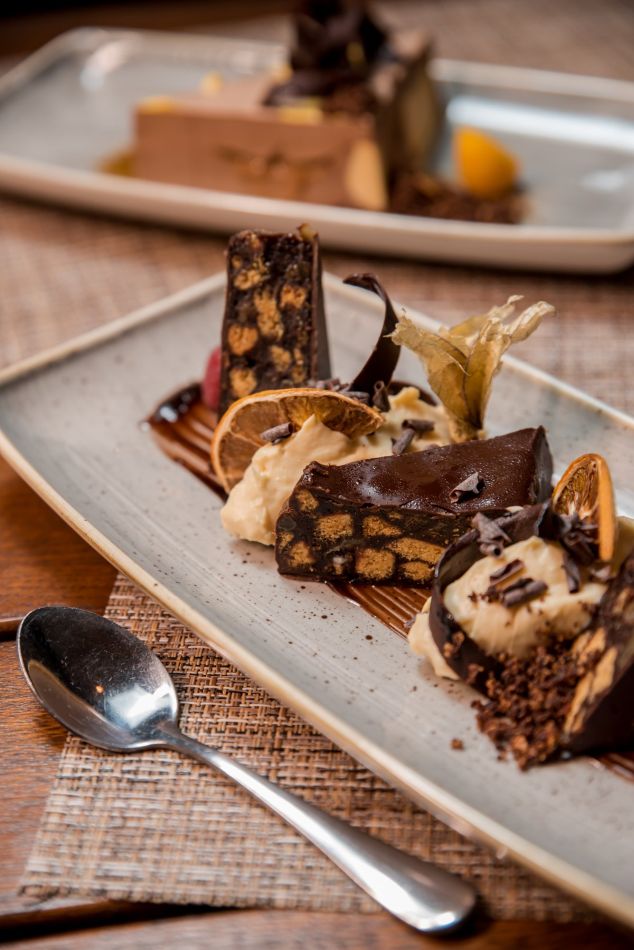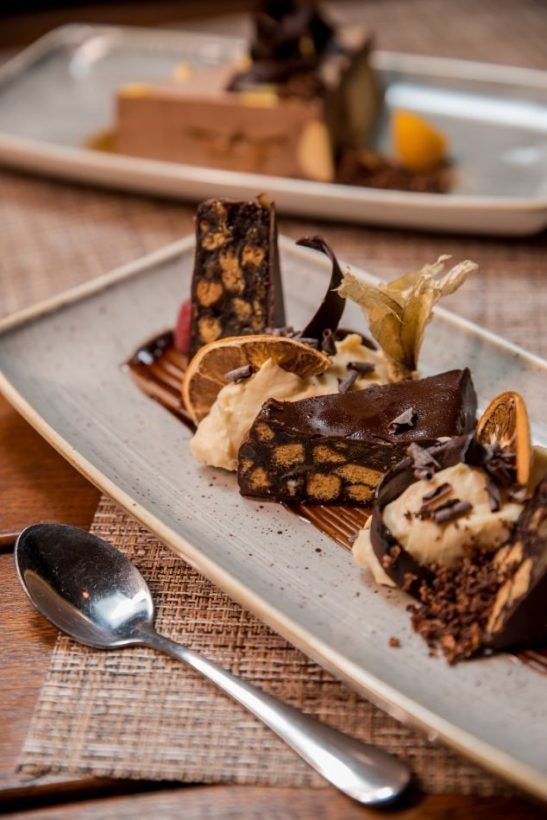 I marked its exact location on Google Maps, but you can also visit its Facebook Page for all the extra details and photos.
Riviere Brasserie
This one is located on the bank of the Bega River, and it's a restaurant that you don't want to miss if you're in Timisoara.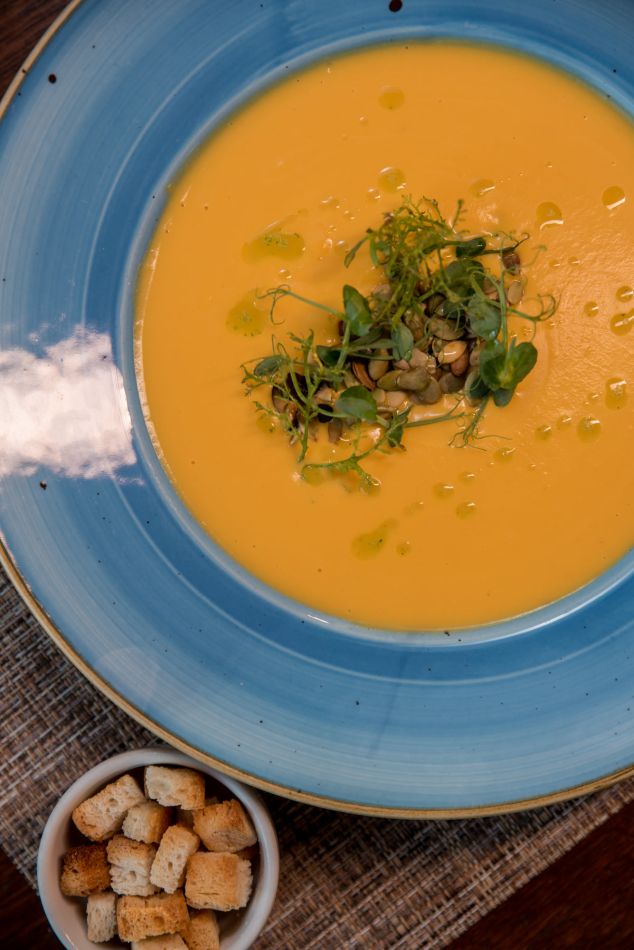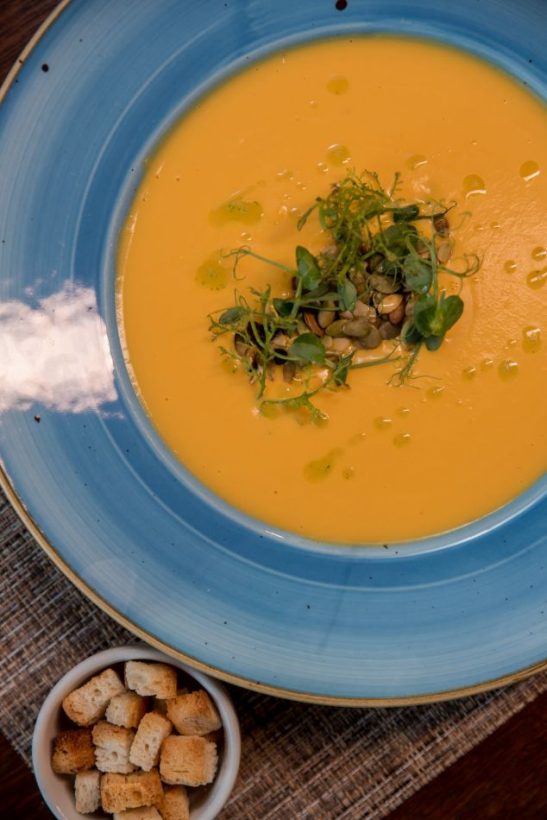 Not only the view is unique when the sun reflects through the water, creating a vibrating atmosphere filled with light and inner peace, but also their menu!
They serve some great dishes and coffees, but I strongly recommend that you taste their cream soups. They are very creative and flavored, with generous portion sizes and affordable prices.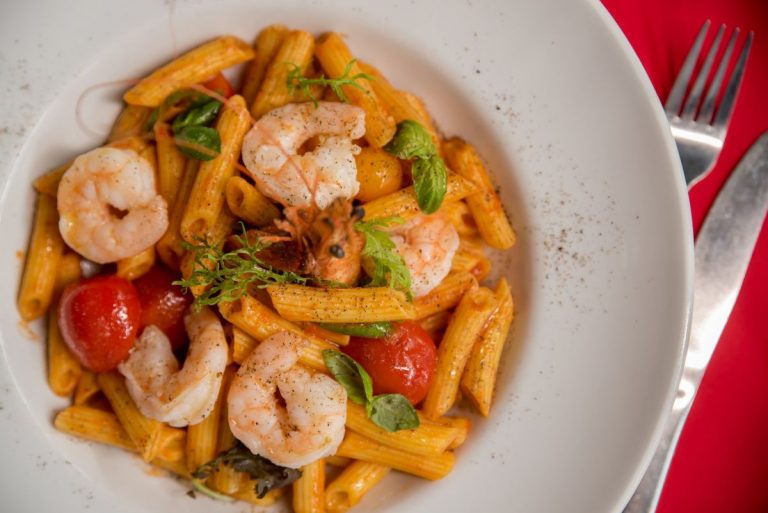 As with the previous restaurants, I've marked it on Google Maps for easy access, but you can also check their Facebook page for more details.
Best Pizza Places in Timisoara
You don't always have to eat at a traditional restaurant. Sometimes, when you're in a hurry or just craving for pizza, that's exactly what you should get. And fortunately Timisoara has a lot to offer in this area as well.
The truth is that most places recommended above can prepare a delicious pizza, but if you want to know my favorites, check them out below!
La Pizza Napoletana
This is my favorite pizza place in the city, but they only open after 5PM (you should double check in case things change). On weekends, they open starting 12PM though.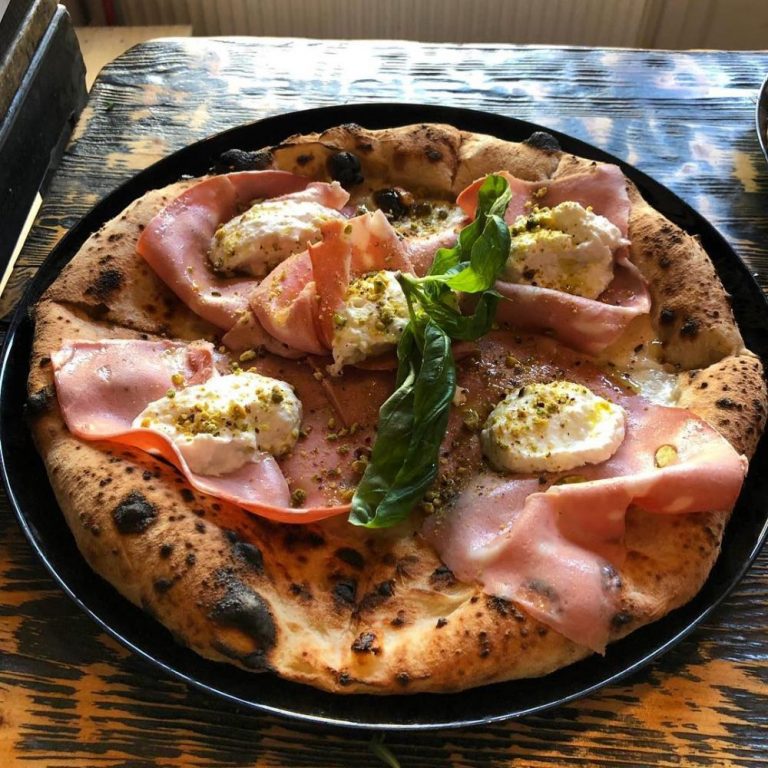 What I like about their pizzas is that they have that homemade feeling. Not a perfectly round shape, not arranged to be completely symmetrical, yet amazingly delicious.
Great thin crust and high quality ingredients will always keep you satisfied. Plus you get that unique taste from the stone oven with real wood (or maybe coal? I have no idea, but it's delicious).
They offer a huge variety of pizzas and they like to experiment a lot with their offer, so it's impossible not to find something you'll love. Then be curious about a different offer and try it, then a new one and so on. Oh, life is hard!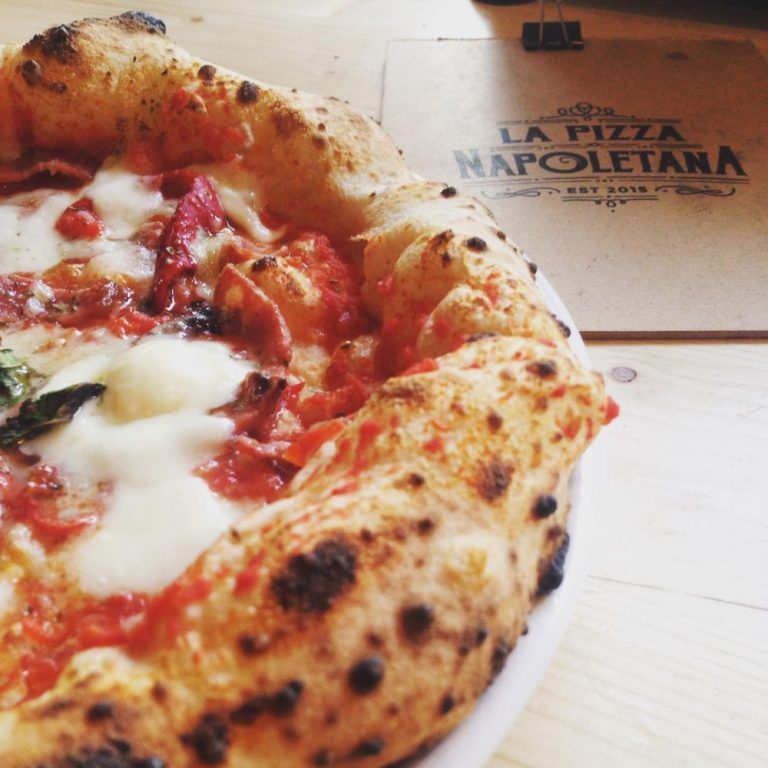 I have marked the location of La Pizza Napoletana here, and you can check their Facebook page for more mouthwatering pictures.
Pizza Benitto
This one probably has the best offer you'll ever find in Timisoara. Because for less than $15 you can get two large pizzas of your choice, two soda cans of your choice and two extra sauces because people in Romania love to add extra sauce on their pizzas.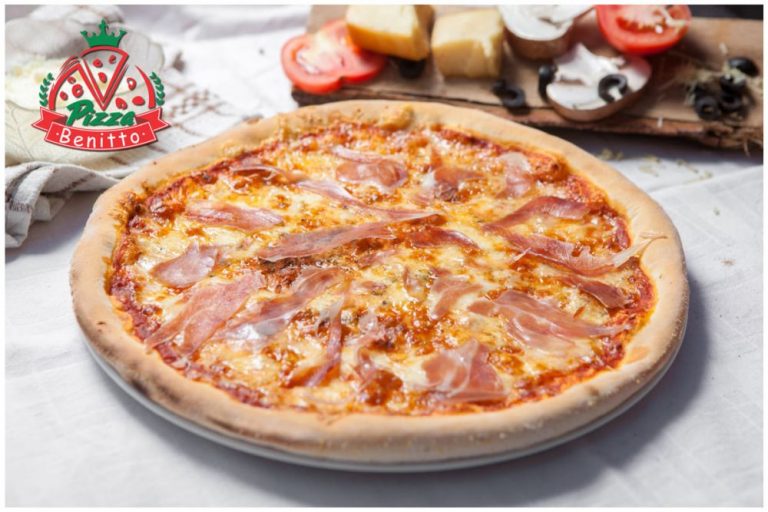 And you get nice value for the money, with delicious pizzas that will keep you full and happy.
Their pizzas aren't the thinnest you have ever tried – nor the largest – but they are cheap and taste great so that's all that matters in the end.
You can also order their pizzas (or other food items from the menu) if the location – which is a bit away from the city center isn't drawing you in.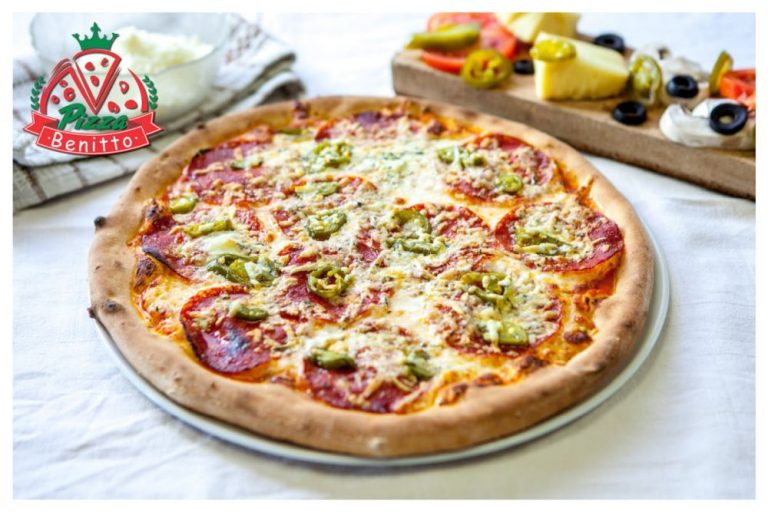 You can find the exact location of this pizza place marked on Google Maps or you can check their Facebook page for the menu and more photos.
Other great unique restaurants in Timisoara
These couldn't be included in the categories already mentioned above within this article, but still shouldn't be excluded from the list of best restaurants in Timisoara.
So here you have three more amazing and unique locals in the city where you may want to enjoy a meal or a drink!
Neața Omelette Bistro
Specialized in breakfast only, they have some of the most delicious things you could eat – from hearty, delicious omelets to various sandwiches to pancakes.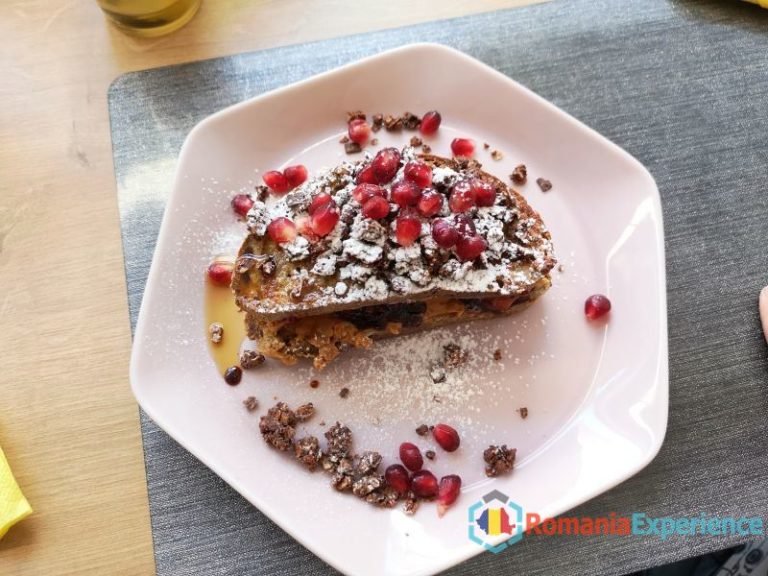 We just stumbled upon it randomly while exploring the central area of the city and, for the duration of our stay, we ate there each day. No regrets, not even for the extra calories.
The portions are huge (their omelets are made from 3 eggs, for example), so you can easily share a meal. I didn't, haha.
But honestly now – you must give this one a try. Upon checking more details, it seems that they're now open all day so if that's the case, you won't have to just get breakfast there. But whatever you do, make sure to try them out!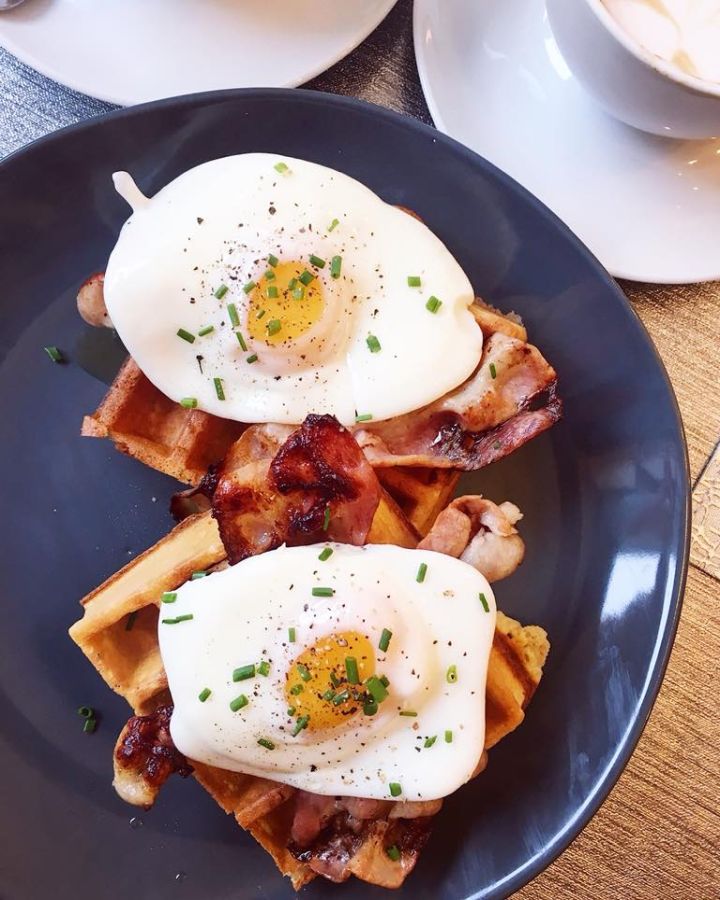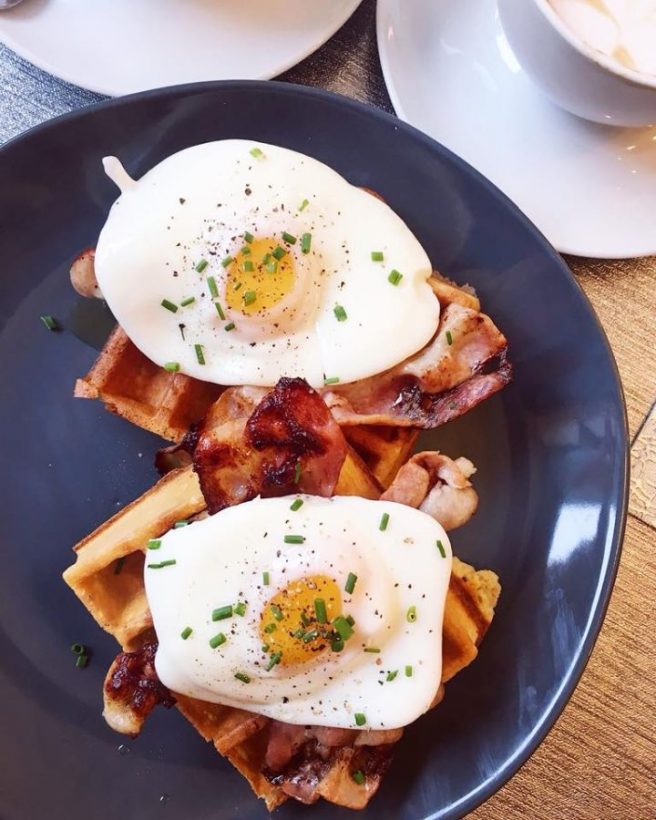 I've marked them on Google Maps here and you can also check their Facebook page here.
Little Hanoi
If you love Vietnamese or Asian food in general, Little Hanoi is a beautiful place close to the Botanical Garden where you can enjoy great Asian dishes (including noodles, caramelized fruits or spring rolls).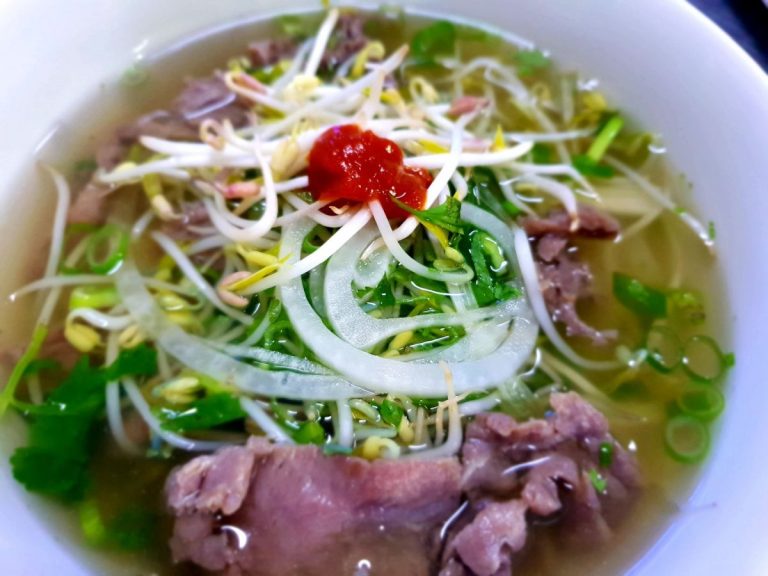 Again, I'll give them some bonus points for the interior design, where colorful fly lanterns are suspended from the ceiling, creating a Chinese festival-like atmosphere and filling the room with a warm light.
There is actually a second Little Hanoi near the Victoriei Square, so you can definitely choose the location that suits you best.
They're not as cheap as you would expect your regular Chinese or Vietnamese restaurant to be, but they're not very expensive either and they do serve delicious food.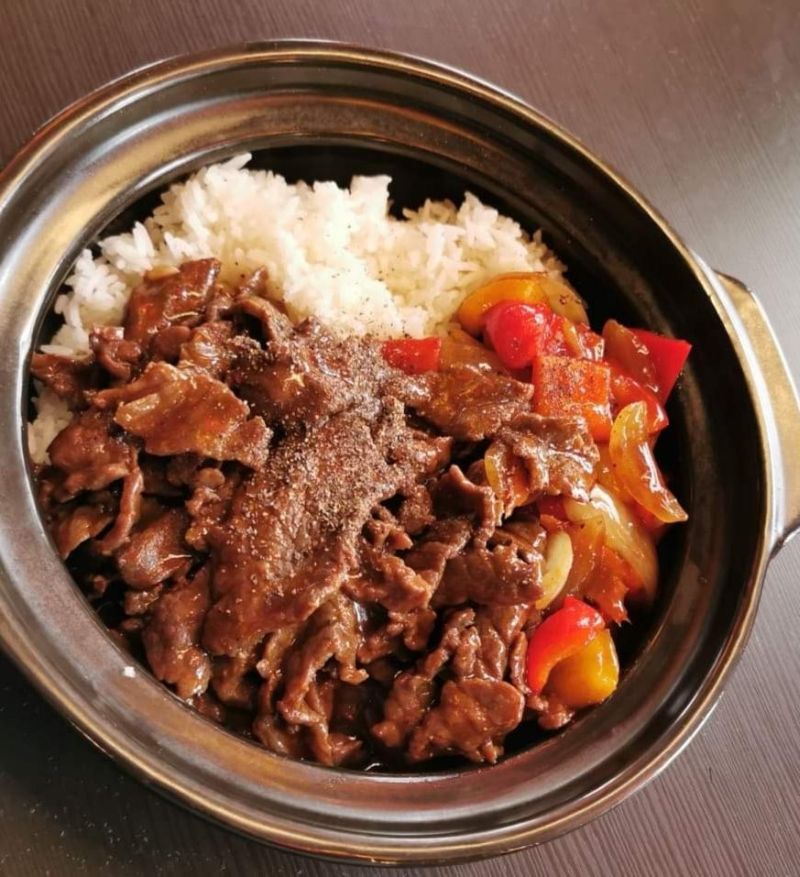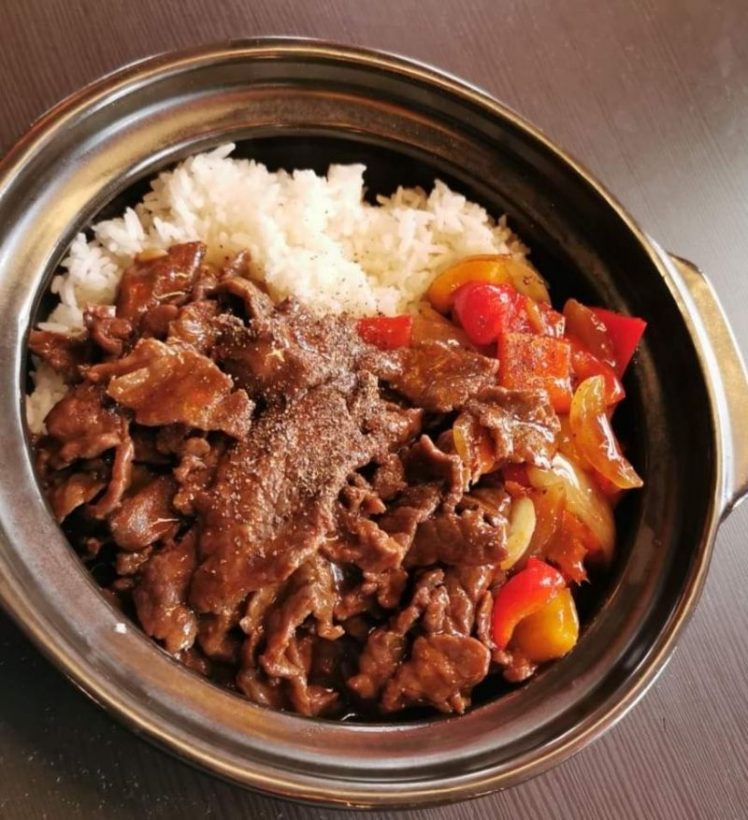 I marked the one near the Botanical Gardens on Google Maps and you can check it out on Facebook as well.
Fenice Palas Timisoara
Last but not least, Fenice Palas Mediterranean & Lebanese is located in Iulius Town and it is one of the most exquisite and luxuriant restaurants in Timisoara.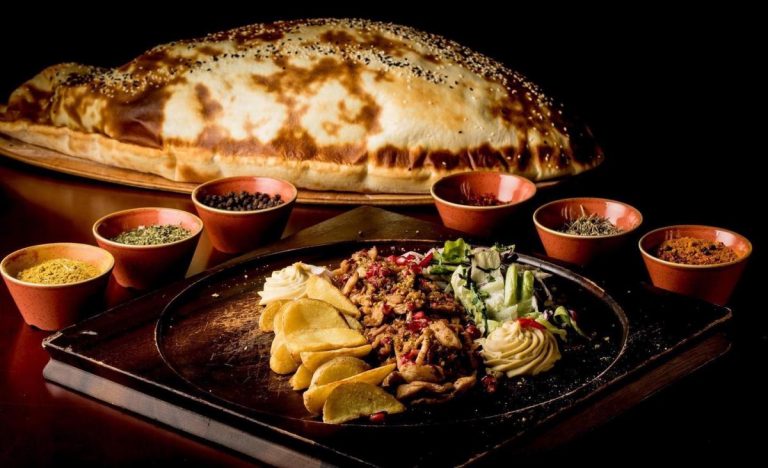 Fenice is the largest specific restaurant in the region, created by Italian, Romanian and Turkish designers, arranged over four floors and serving an exotic menu with Mediterranean flavors and spices from the Middle East.
I absolutely love Lebanese food and I have it as often as possible and even though I usually prefer the smaller, family-run types of restaurants for that perfect authentic flavor (and general feel of the place) I can't deny the fact that dining out at Fenice Palas is a really good experience.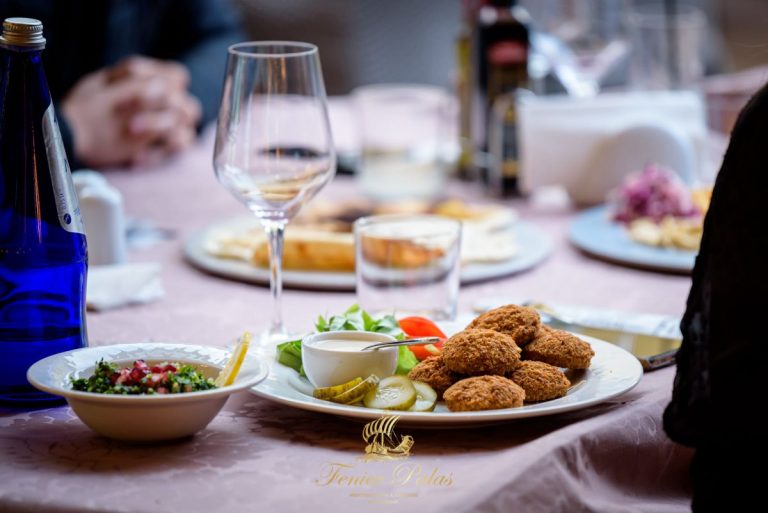 Just as with the other spots to eat in Timisoara, I've marked this one on Google Maps for easy access. You can also check it out on Facebook for more details.
Conclusion
A lot of food and amazing photos, isn't it? This was definitely not the easiest article I had to write, even though I started it on a full stomach. Now I'm hungry!
The good thing is that if you are already in Timisoara and already drooling, you can pick any of the top restaurants recommended above and enjoy. If not in the city yet – not a problem! At least you know where to eat in Timisoara once you get here!