Probably most of the people in this world wouldn't be able to find Romania on the map, while there are still many who probably never heard of this country yet.
And if it wasn't for vampires and Dracula, probably even fewer people would've known about it. Which means that, if it somehow never existed, things wouldn't be much different, right?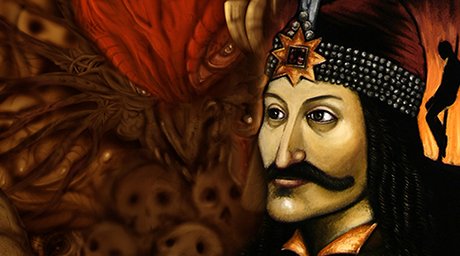 Well, that's definitely not the case and today we'll see (some of the reasons) why.
I stumbled upon an extremely nice YouTube video that I am sharing with you, titled "The World Without Romania". Spend five minutes to check it out below and see that this country has indeed contributed a lot to the modern world (just like, I am sure, most countries on this planet have).
I know it's more of history lesson than anything, but it certainly is one of the most enjoyable ones about Romania – one that shows that even the smallest and seemingly least important countries on this planet still managed to influence it in a positive and substantial way.
We're going through difficult times now – not just us, Romanians, but the entire planet, and I guess that now is the perfect time to acknowledge the importance of every country on this planet, of every soul out there.
Everybody matters now and, just as the world without Romania would be a worse, sadder place, the same would be if any country on this planet never existed. So let's be grateful for what we have and fight (even if it means just staying at home) to keep having it for the foreseeable future.
Here's the video "The World Without Romania" (and we'll talk more about it afterwards):
For those who don't have the patience to go through it, I am listing some of the lessons about Romania that can be learned in the video above, and what would actually mean to the world if this country never existed. (If you want even more fun facts about Romania – make sure to check them out as well!)
Check them out below, but make sure to look at the video as well!
– the fountain pen was invented by Romanian inventor Petrache Poenaru
– Stefan Odobleja is the "father of cybernetics". Today's computers? They started here!
– Insulin has been invented by Romanian scientist Nicolae Paulescu. Just imagine the world without it!
– Henri Coanda invented the world's first jet plane
– The first history of religions book was written by a Romanian author, Mircea Eliade
– The Romanians were the first to play baseball. Oina is the name of the game, invented back in 1364 and it is extremely similar to modern day baseball.
This video, of course, doesn't cover all the interesting facts about Romania, but it's a good start and an entertaining thing to see during these times when we're spending more and more time at home.
Stay safe, stay healthy!