For a few days now we've been in Bucharest, visiting the mother in law and getting ready for a quick visit to Eforie Nord – this year's destination for our summer vacation. I've never been a huge fan of the city, especially because it's huge size makes it a big time waster (for somebody coming from a small city where everything is within 15 minutes of walking, having to ride the subway for 40 minutes to visit some friends is a big turn off…) and because, well… Bucharest is ugly in my opinion.
However, I'm now starting to see things that I didn't see in the past and I can say that in the last few days, Bucharest managed to disappoint me more that I had expected it to: below, I will tell you how.
First, we decided to visit one of the best known parks in Bucharest – Cismigiu. Situated in the heart of the city, Cismigiu was always welcoming: there are always events taking place there, the kids and adults can check out the peacocks and swans (including black swans) and a few other types of birds that are being kept there, or you can simply order a drink near the lake, enjoying the nature. Doing a quick Google Image search for Cismigiu, you see an idyllic place:
However, the reality is completely different and the park itself will look something like this: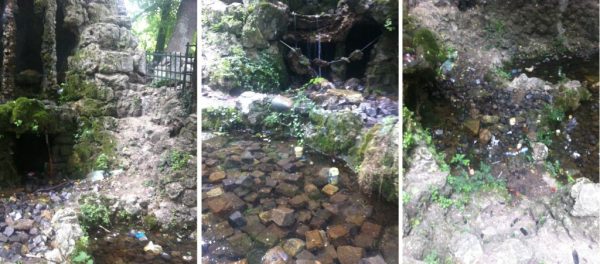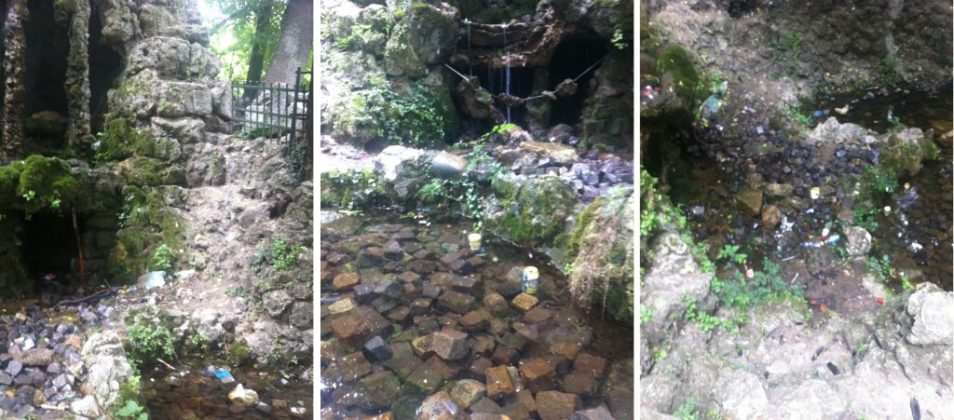 I was shocked to see how dirty Cismigiu actually is and how much it has been ignored in the past. A lot of it is because of the people (bottles, wrappers and all sort of trash) is almost everywhere, especially in the water, but also leaves and a ton of pigeon poop.
Nobody seems to ever clean it, really: there are areas where it smells so bad because of the poop that it's unbearable. The playgrounds for the kids are dirty – horribly dirty – and everything looks like it's been ignored for a looong time. And we're talking about one of the first destinations that pops up (at least parks-wise) when it comes to things to see in Bucharest!
Romania's capital is a dirty city. There are still a lot of people who throw away trash on the streets (it happens everywhere in Romania, that's true), most people don't clean after their dogs – and things are insanely ugly in very crowded areas with lots of dogs, while many buildings are starting to show their age and nobody seems to care…
The people are not nice at all, they're always in a hurry, they are always loud, they leave the impression of a truly uneducated bunch. Taking the subway will always be surprising and maybe even shocking. Things that should attract tourists, places that are actually visited by tourists are ignored by the authorities and look like crap. People act like crap:
I was in a store near Cismigiu, on our way home, and a tourist asked an employee where is the Palace of Parliament (or something similar, I didn't really understand). The employee started laughing at her because she didn't know where it was. As if everybody should have a map of Bucharest inside their brain and know where everything else…
It's true, after the initial laughter, the employee told the lady tourist where to go, but I considered her reaction and way of dealing with this situation completely wrong and stupid. And this was done with tourists, who usually tip more than locals. At least for that reason alone, the worker should've been more polite: to keep earning those tips!
Not all the people in Bucharest are as described above and there are still a lot of nice people, places (and parks, yes) to visit. But, all in all, I think that this city is the most over-rated in Romania and there's still a lot of work left to be done to change things around.
It's disappointing and I believe that if I were a tourist (which I mostly am since I am not living here), I would be completely, completely disappointed with it. So be warned about this: the photos that you see online might not always present you the truth. Nobody seems to care about sharing the truth nowadays and all that matters is catching that perfect moment for Instagram. Even if that doesn't look like the real thing. I hate this!
So my advice, unless you really want to visit Bucharest or you have to, is to stay away from it. Or, if you are coming to Romania, don't just stick to our capital city. There are other cities which are in a much better shape and have a lot to offer as well.
It is true that Bucharest is the largest city in Romania and there are many nice things to see here, especially in terms of museums… but the overall look of things is not impressive.
I don't really want to make this article anti-Bucharest or anti-Romania. I am usually trying to show the beautiful and the nice things that make the country a perfect one to visit or retire to, but I also believe that the truth has to be told. It's not all diamonds and pearls when it comes to Bucharest (nor is it with most of the cities in this world), so don't expect to find pure heaven here, because you won't.
It also depends a lot on the things you like to see and the things you don't enjoy seeing. Some people seem to love Bucharest with all their hearts, which is perfect. But some – like myself – can't find enough reasons to like it. So, in the end, since you're getting mixed opinions here, you're probably better off checking it out for yourself and deciding if it's beautiful or ugly.